Look beyond the runway when sourcing inspiration this season
The front row of any fashion show often offers ample sartorial insight. Attendees to major Maisons don the brand's best styles, sometimes even stealing the spotlight with their real-life getups from the meticulously styled models on the runway. And none does this better than the Scandi style set.
With Pernille Teisbaek sporting a casual tank top in Monaco for Chanel, actress Renate Reinsve opting for gender-fluid fashion at Louis Vuitton, and Bryan Boy proving that maximalism doesn't have to be colourful – we find endless inspiration for our summer looks in their impeccable ensembles.
Below, see what our favourite local tastemakers wore to the cruise shows:
Bryan Boy at Chanel Cruise 2023
Heading to the pebble beaches of Monte Carlo, Bryan Boy opted for monochromatic maximalism. Wearing Chanel's signature black and white boucle jacket paired with metallic shorts, layers and layers of jewellery and a heart-shaped bag, he set the gold standard for front row dressing.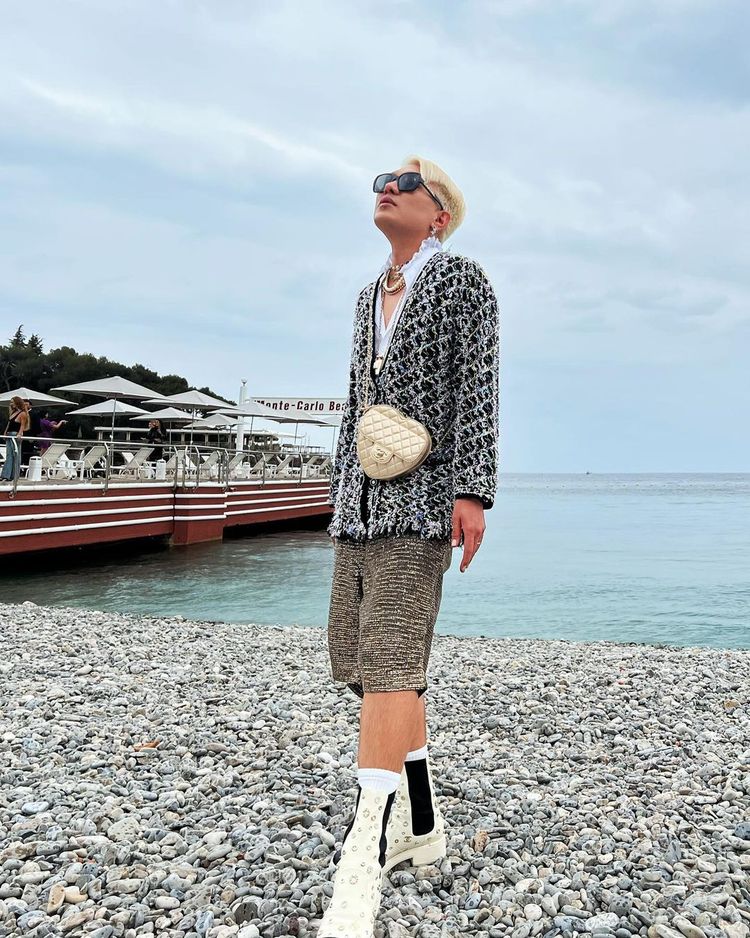 Bryan Boy in Monte Carlo for Chanel Cruise. Photo: @bryanboy
Pernille Teisbaek at Chanel Cruise 2023
Celebrating her birthday during the Chanel show, Pernille Teisbaek also chose a severe black and white theme for her time on the French French Riviera. Donning Chanel top-to-toe, from her sunglasses to her sandals, the Danish content creator finished off the ensemble with a studded statement handbag.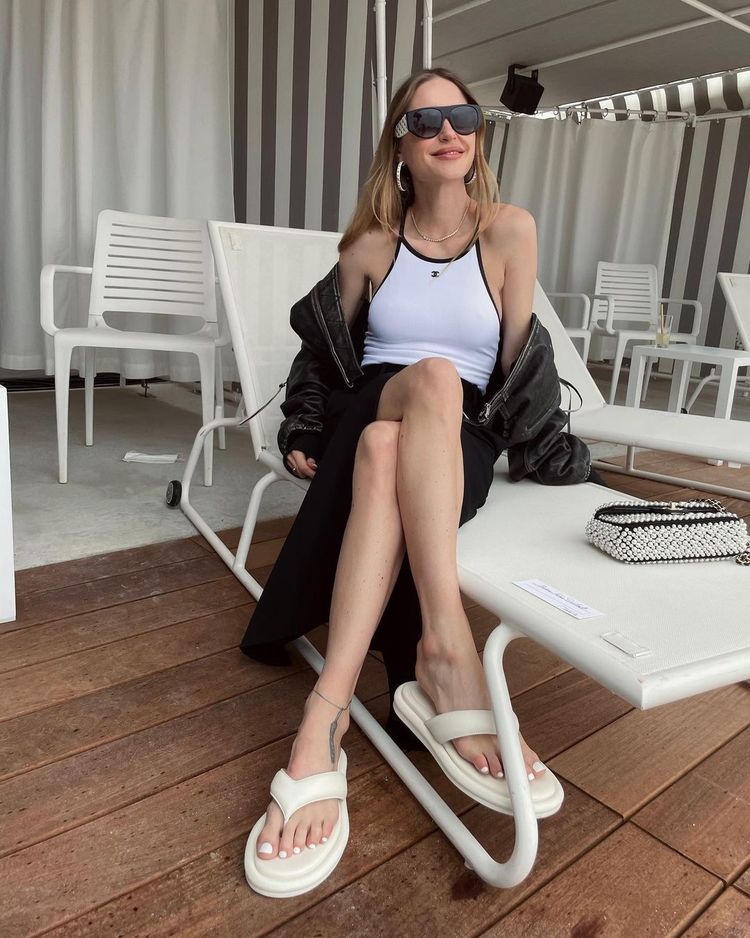 Pernille Teisbaek in Monte- Carlo for the Chanel Cruise Fashion Show. Photo: @pernilleteisbaek
Sophia Roe at Chanel Cruise 2023
In a matching knit terry set, knee-high socks and strappy CC sandals, Sophia Roe made a case for skin-bearing ensembles. Topped off with a pop of purple and a Chanel choker, the look was the epitome of enviable 1990s Clueless styling.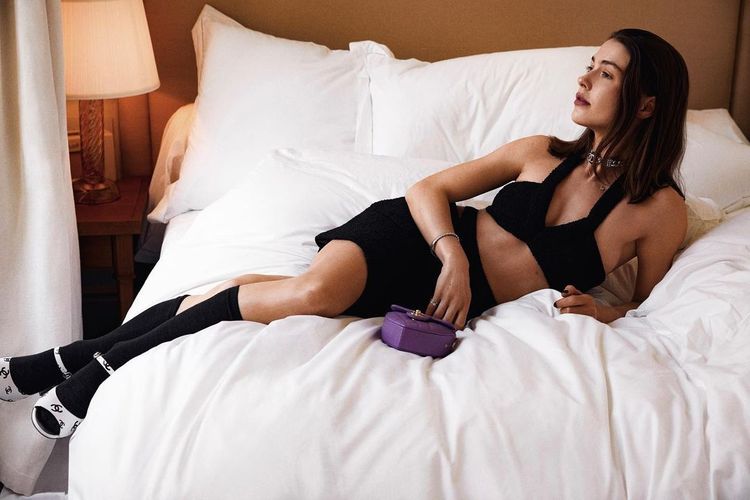 Renate Reinsve at Louis Vuitton Cruise Show 2023
Arguably one of her best looks to date, the Norwegian actress opted for gender-fluid styling á la Nicolas Ghesquière's preppy autumn/winter 2022 collection. With a salmon pink tie and white men's shirt layered under a knit pinnafore dress, she once again proved why she is Louis Vuitton's new darling celeb to dress.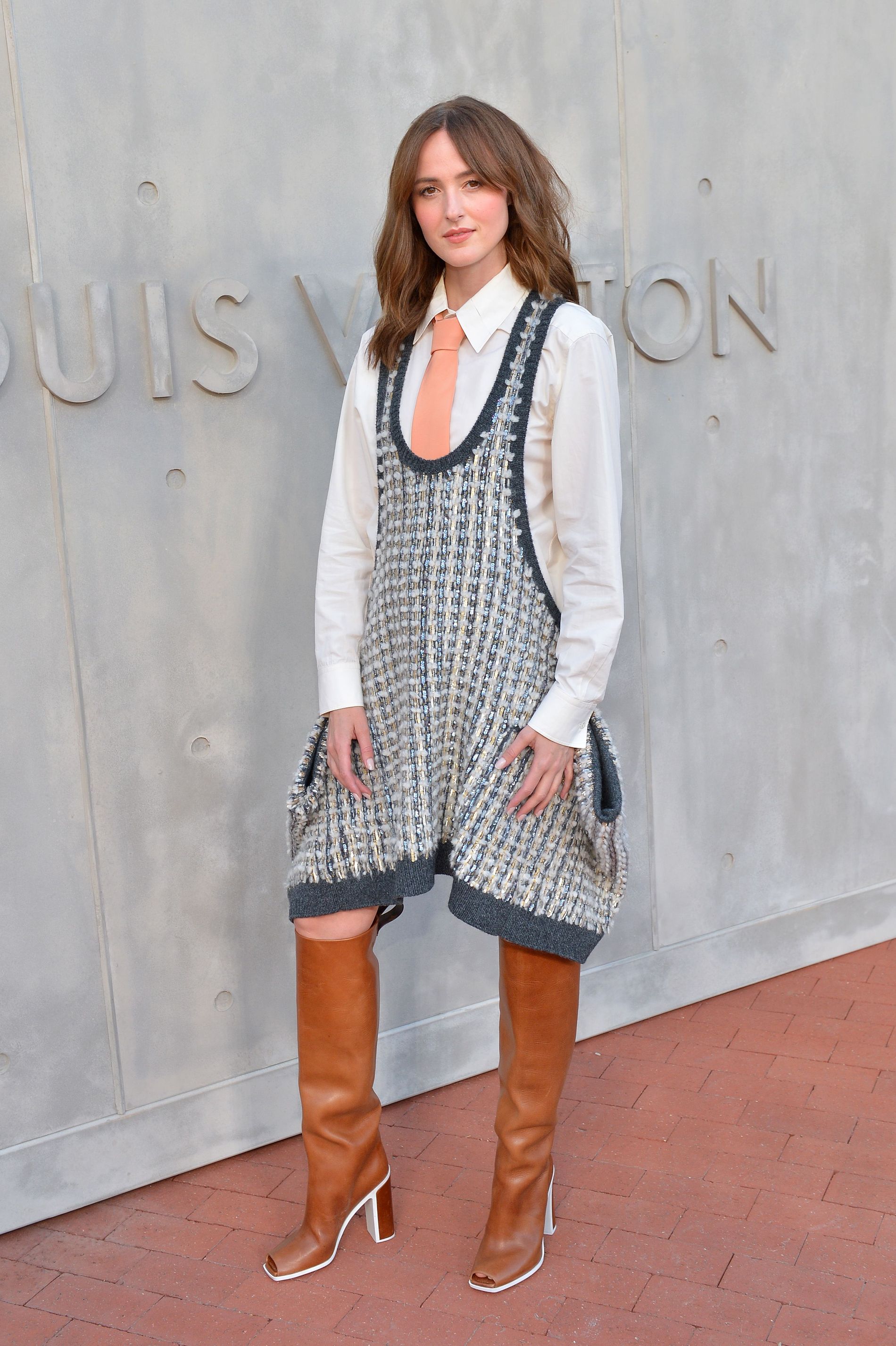 Renate Reinsve in San Diego for the Louis Vuitton Cruise Show. Photo: Getty
Bryan Boy at Louis Vuitton Cruise 2023
As if plucked from the antique-inspired spring/summer Louis Vuitton collection, the velvet and lace cape featuring padded shoulders and contrasting boarders lent Bryan Boy's look just the right amount of drama for a front row appearance. Paired with punchy acid green boots and a silver clutch, the tastemaker almost stole the show.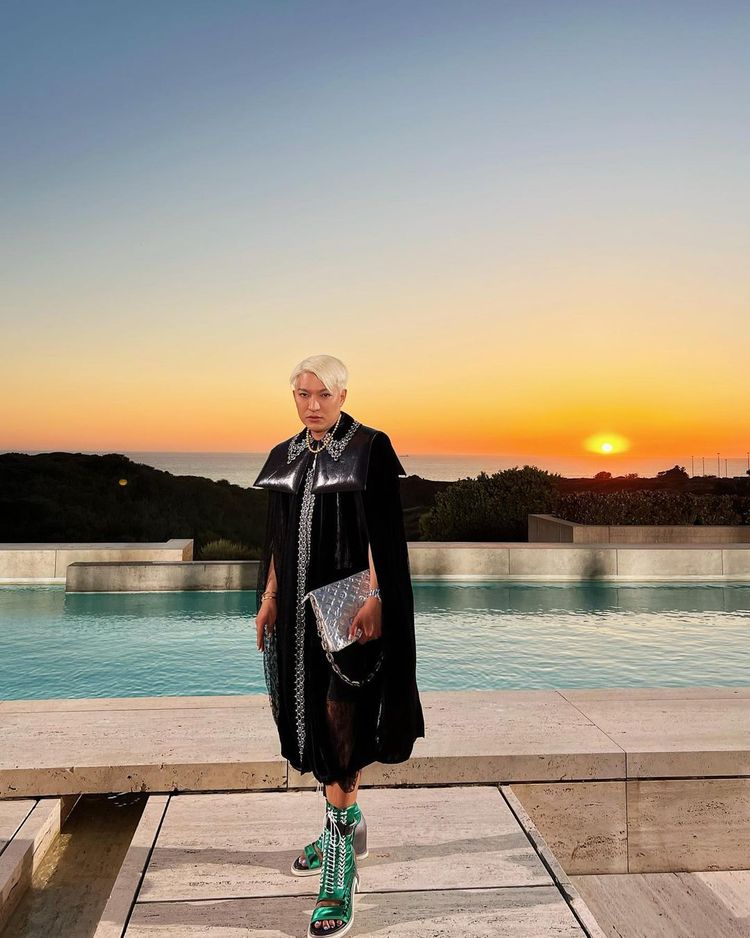 Bryan Boy in San Diego for Louis Vuitton Cruise. Photo: @bryanboy
Emili Sindlev at at Louis Vuitton Cruise 2023
Denmark's very own Carrie Bradshaw, Emili Sindlev, made a case for keeping biker shorts around this summer. Pairing the logo-clad shorts with a bikini top and a boucle jacket, she pulled her envy inducing hair back with a Louis Vuitton silk scarf.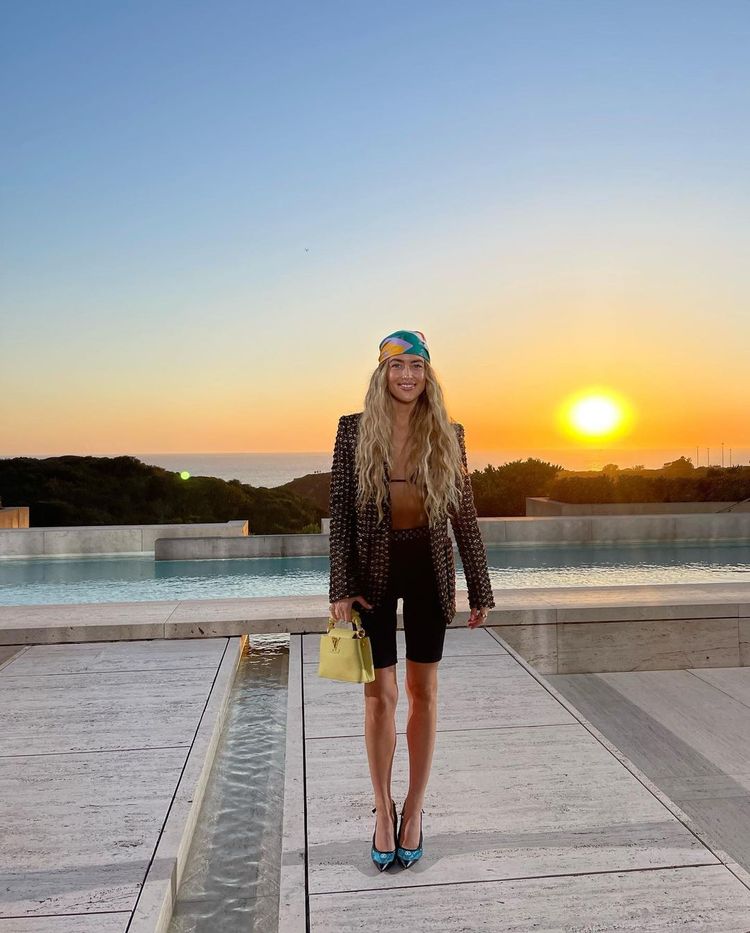 Emili Sindlev in San Diego for Louis Vuitton Cruise. Photo: @emilisindlev
Bryan Boy at Gucci's Cosmogonie show
Set in a majestic 13th-century fortress in Italy's Puglia, Boy followed the regal tone through royal blues and emerald greens. The snakeskin high-knee boots were the perfect spin on modern royalty.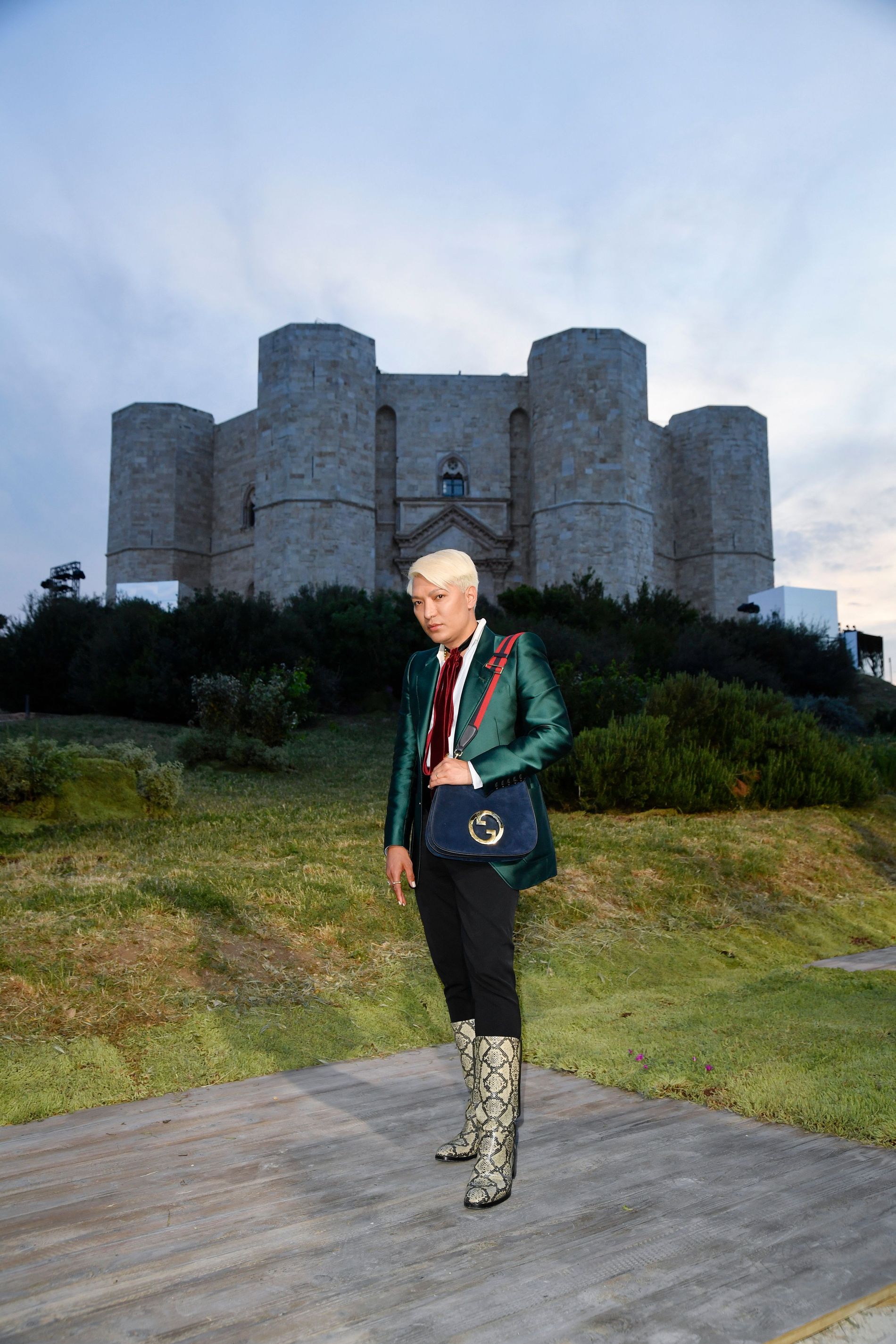 Bryan Boy in Puglia for Gucci's Cosmogonie show. Photo: Getty
Martina Bonnier at Gucci's Cosmogonie show
Vogue Scandinavia's editor in chief blended in with the nature surrounding Castel del Monte, sporting a minty beaded set by Miu Miu with soft pink accents and an emerald green leather jacket.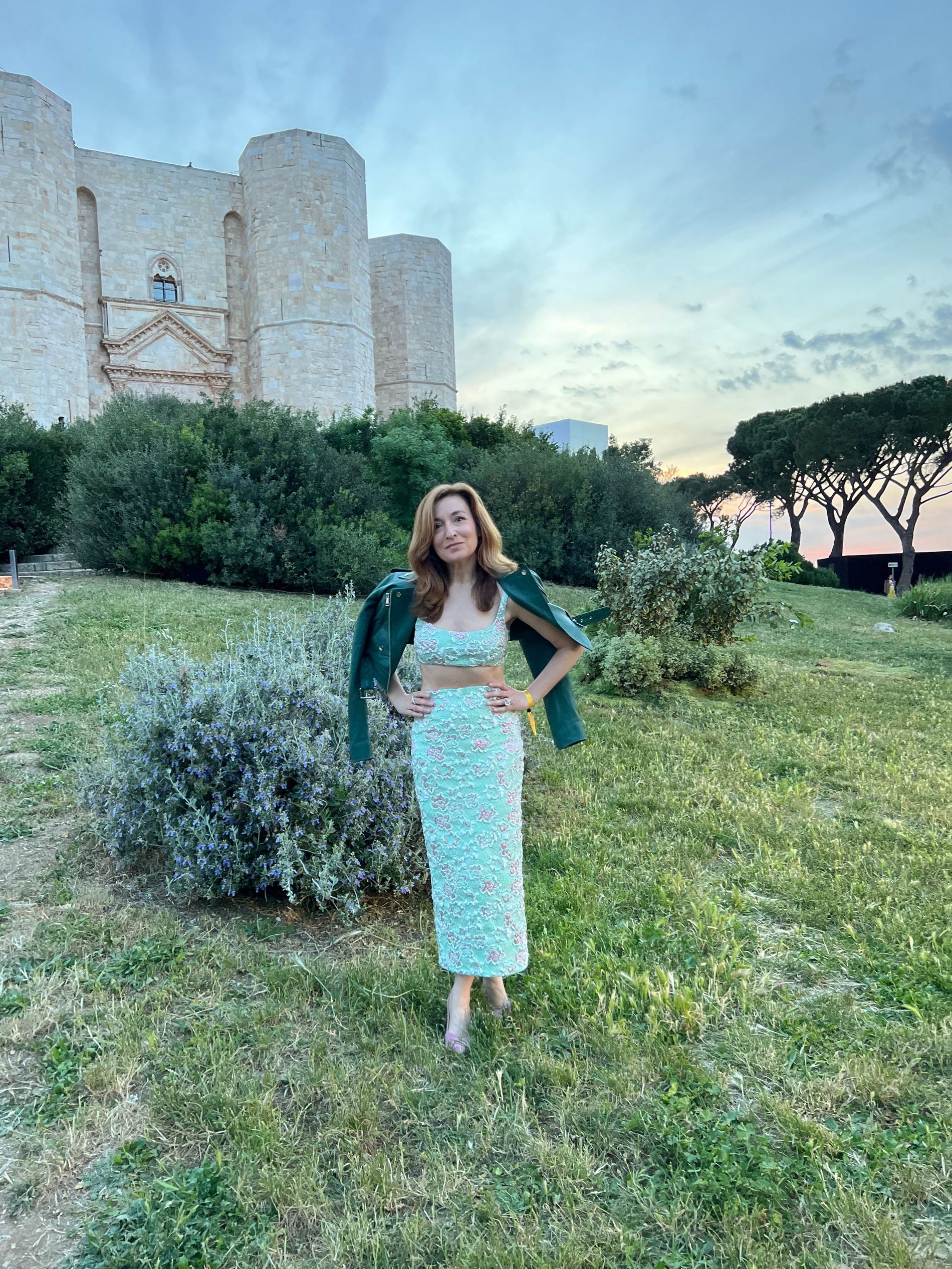 Martina Bonnier in Puglia for Gucci's Cosmogonie show. Photo: Martina Bonnier