The 'Gallery' was inspired by Danish modernist Henning Koppel
Danish heritage brand Georg Jensen have announced their first London pop-up store located on New Bond Street, opening this month.
The newly opened concept store entitled the 'Georg Jensen Gallery' will house a curated selection of the maison's most iconic and distinctive jewellery pieces. Founded by silversmith Georg Jensen in 1904, Georg Jensen boasts a royal warrant from the Danish royal family. Their co-operation with the royal Danish court started back in 1952 when Queen Ingrid first ordered their H. C. Andersen tablecloth.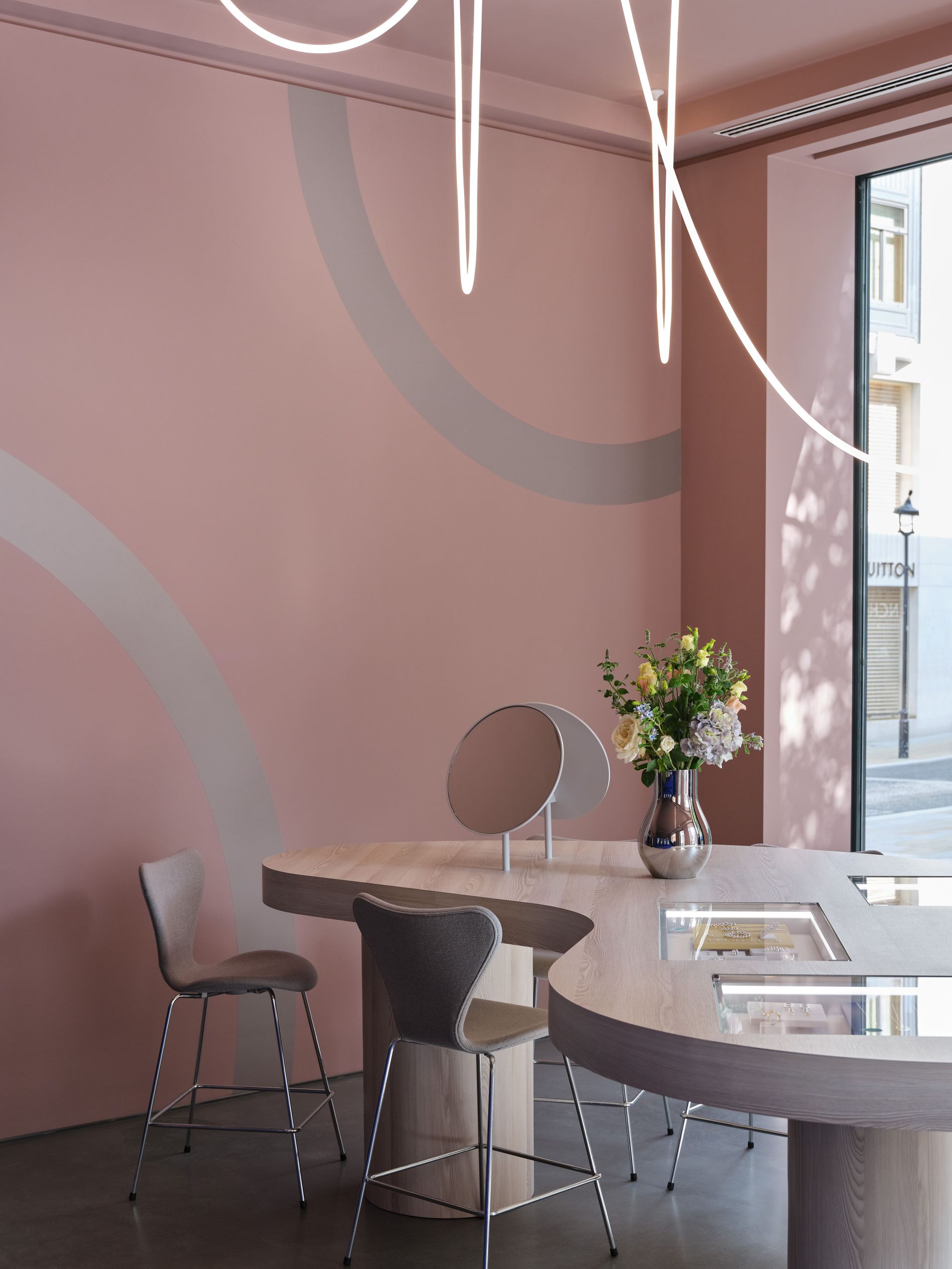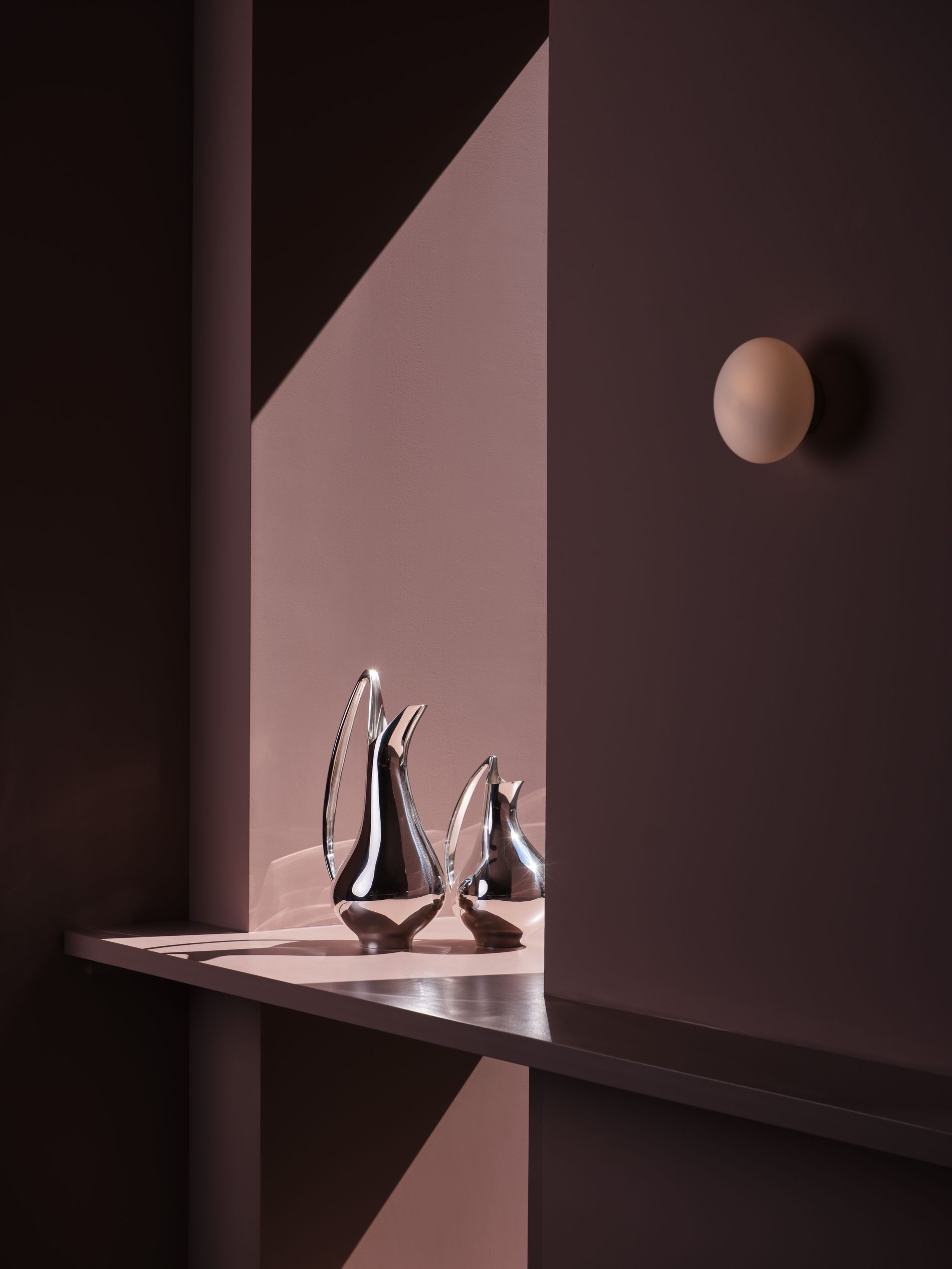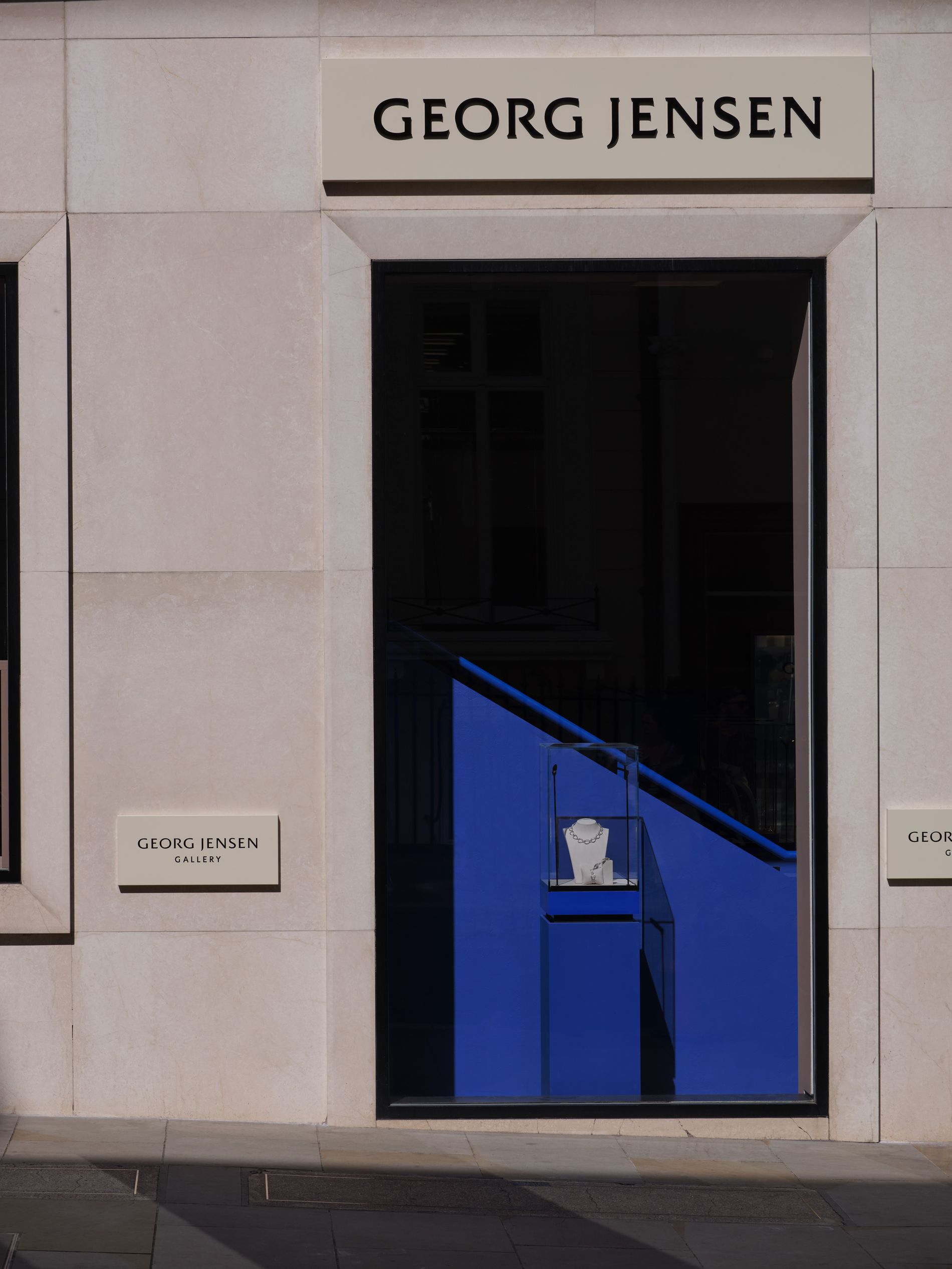 Created in partnership with award-winning architecture and interior design practice Universal Design Studio, the space has been crafted to encourage consumers to fully interact with the collections. "The design of our New Bond Street pop up store takes its inspiration from sculptural and organic shapes, which characterise timeless Danish design and craftsmanship," explained Creative Director, Ragnar Hjartarson. "The wall decoration, the lighting installation and the organically shaped styling-tables create a harmony of fluid curves that naturally guide the customers through the store and the collections."
The interiors take inspiration from the organic curves and sculptural form of the brand's Koppel 1041, an original 1954 design created by Danish modernist Henning Koppel.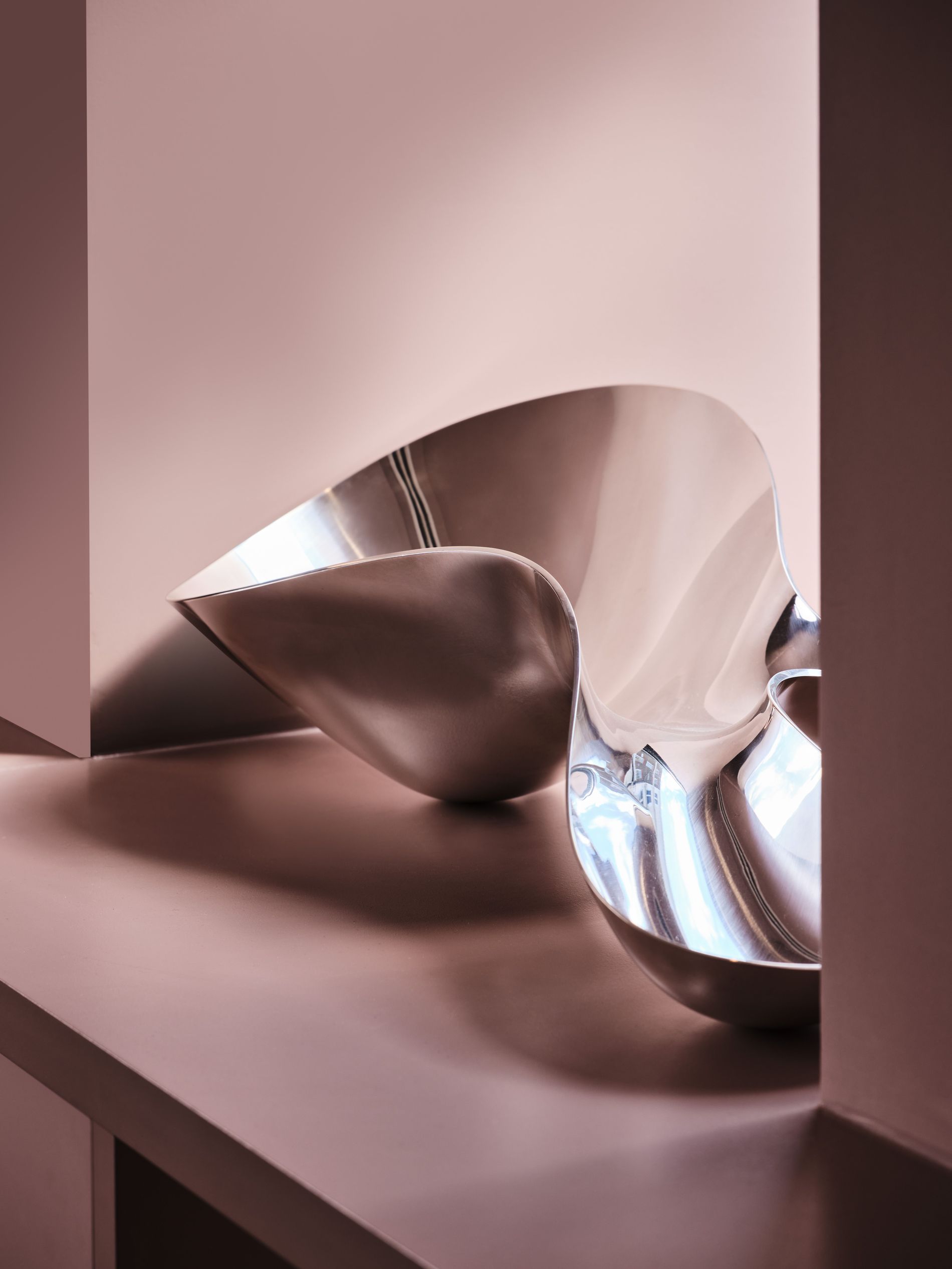 Koppel 1041.
As one of the most respected designers of his time, Koppel became known for a wide variety of work, from jewellery and watches, to objects for the home and silver hollowware.