Mikko Puttonen, Vogue Scandinavia's Gender Fluidity Expert, reminisces on how gender fluid beauty has been expressed through the years and how more recently it has found its way back to mainstream media
Makeup was never intended for only one gender. Especially when you take a closer look at it's history, you will notice that it has been embraced equally throughout decades, regardless of gender.
We can find examples of this all the way back in the ancient Roman empire, where men applied red pigment to their cheeks, powder to their faces and polish to their nails. A bit further along history, we've found evidence of how men loved beauty during Elizabeth I's reign, up to the point where they were willing to risk their lives by using a poisonous, deathly mixture of pigment in order to achieve the perfect porcelain skin tone. And even here, in Scandinavia, the mighty Vikings painted their faces in order to, "enhance the beauty of their eyes."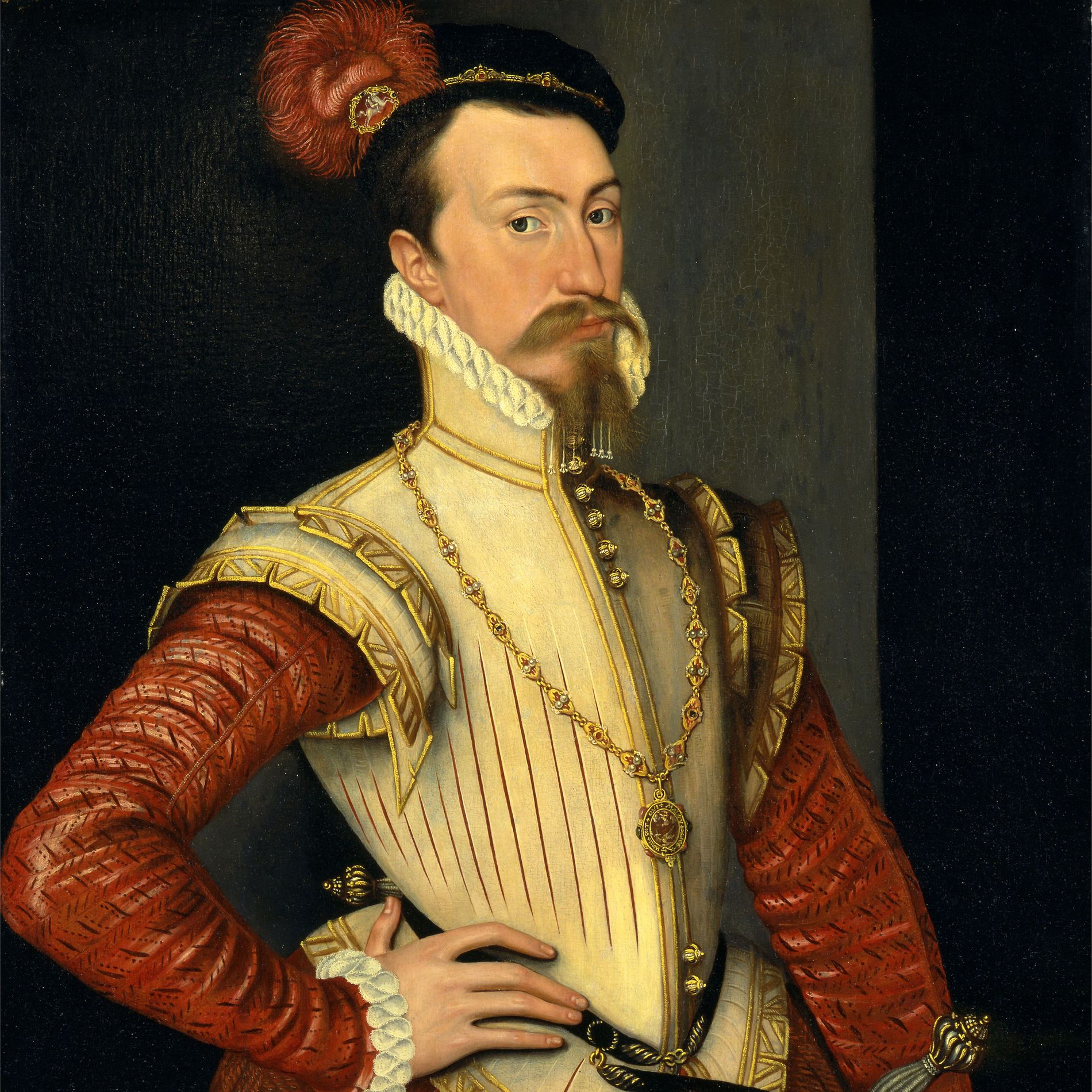 Robert Dudley, 1st Earl of Leicester. Photo: Getty
In my personal experience, I remember trying makeup for the first time together with my big sister in her room. She painted my lips red, added blue eyeshadow and multiple layers of mascara. At that time, more was definitely more, and we both had so much fun. That day taught me one important lesson about makeup: It is and should always be fun and for everyone.
With that lesson engraved in my mind, I kept on growing and paying close attention to how makeup was portrayed and seen in mainstream culture.
Makeup products shouldn't have to include 'For Men' for us boys to wear them too.
Mikko Puttonen
The early 2000 started a wave of makeup collections designed especially for men. Jean-Paul Gautier was one of the first ones to introduce his male makeup line in 2003, including brush, bronzer, lip balm, and concealer. Ever since, we have seen men's makeup lines launching from fashion houses such as Marc Jacobs, Tom Ford, Chanel, among others, and that is only the beginning.
While I personally think that the makeup lines directed to the male customers are amazing at helping normalize makeup for men, I also think it is important to remember that makeup products shouldn't have to include 'For Men' for us boys to wear them too.
Continuing with the timeline, social media started to form its way during my teenage years and in the beginning I discovered a lot of blogs that were like personal diaries at the time. Shortly after, Youtube and Instagram gained popularity and we saw the rise of male beauty YouTubers. These personalities quickly gained massive amounts of followers and started a conversation that hadn't really been had in modern times: men, makeup and masculinities. As these new influencers paved their way with cut-creases and impeccable blending skills, they also blurred the lines between who was "allowed" or "should" wear makeup and how it should be done. After that, it didn't take long for major beauty brands to see their potential, so they started booking Youtube's favourite "beauty boys" as the faces for their product lines. James Charles was the first-ever boy to star in Covergirl's campaign in 2016 and a year later Maybelline debuted its first-ever male ambassador, Manny Gutierrez.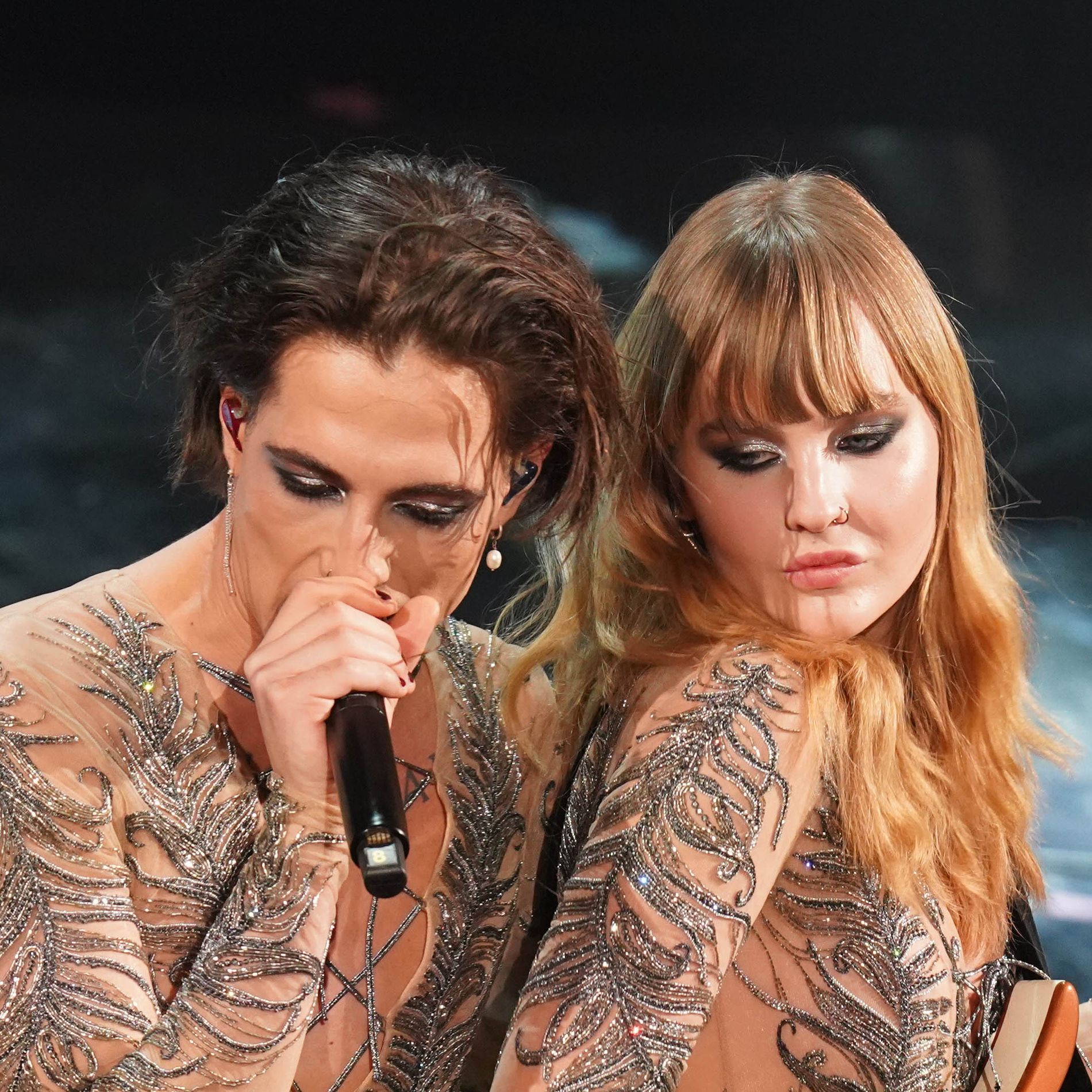 Domino David of Måneskin is a contemporary example of why the guy-liner is making a comeback. Photo: Getty
The recent years have also brought us a new type of beauty brand: the gender-fluid ones, such as Fluide, Milk Makeup, Gucci Beauty, Fenty Beauty, and Glossier, whose core DNA is to offer inclusive products for everyone. Last year, gender-fluid fashion designer Harris Reed teamed up with Mac and created a beautiful fluid makeup collection that "invites you to express your individuality", no matter who you are.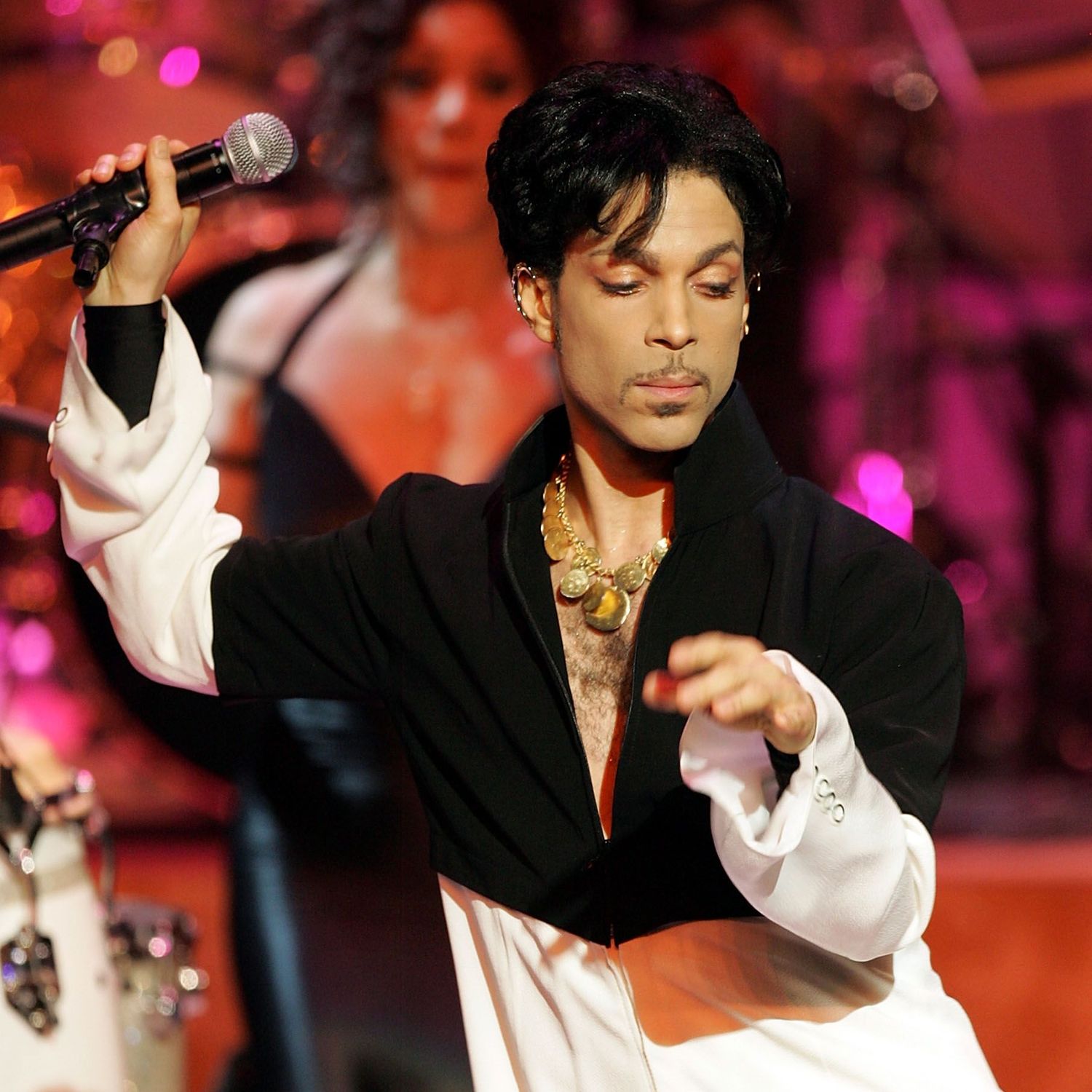 Prince at the 36th Annual NAACP Image Awards. Los Angeles, March, 2005. Photo: Getty
At the end of the day, makeup has no limits. For inspiration, check out gender fluidity icons such as David Bowie, Prince, Sylvester and Boy George, who created waves during their times by breaking the classical norms of beauty. Or even tune yourself to watch Rupaul's Drag Race, where beautiful queens inspire us with sickening looks while proving that makeup can be used as a way of expressing yourself and your own essence. This same self expression has caught up, once again, with mainstream media, where we now see many of the Drag Race Alumni, like Miss Fame, Gottmik, Violet Chachki and Kim Chi, becoming some of the most powerful figures of today's beauty world and media.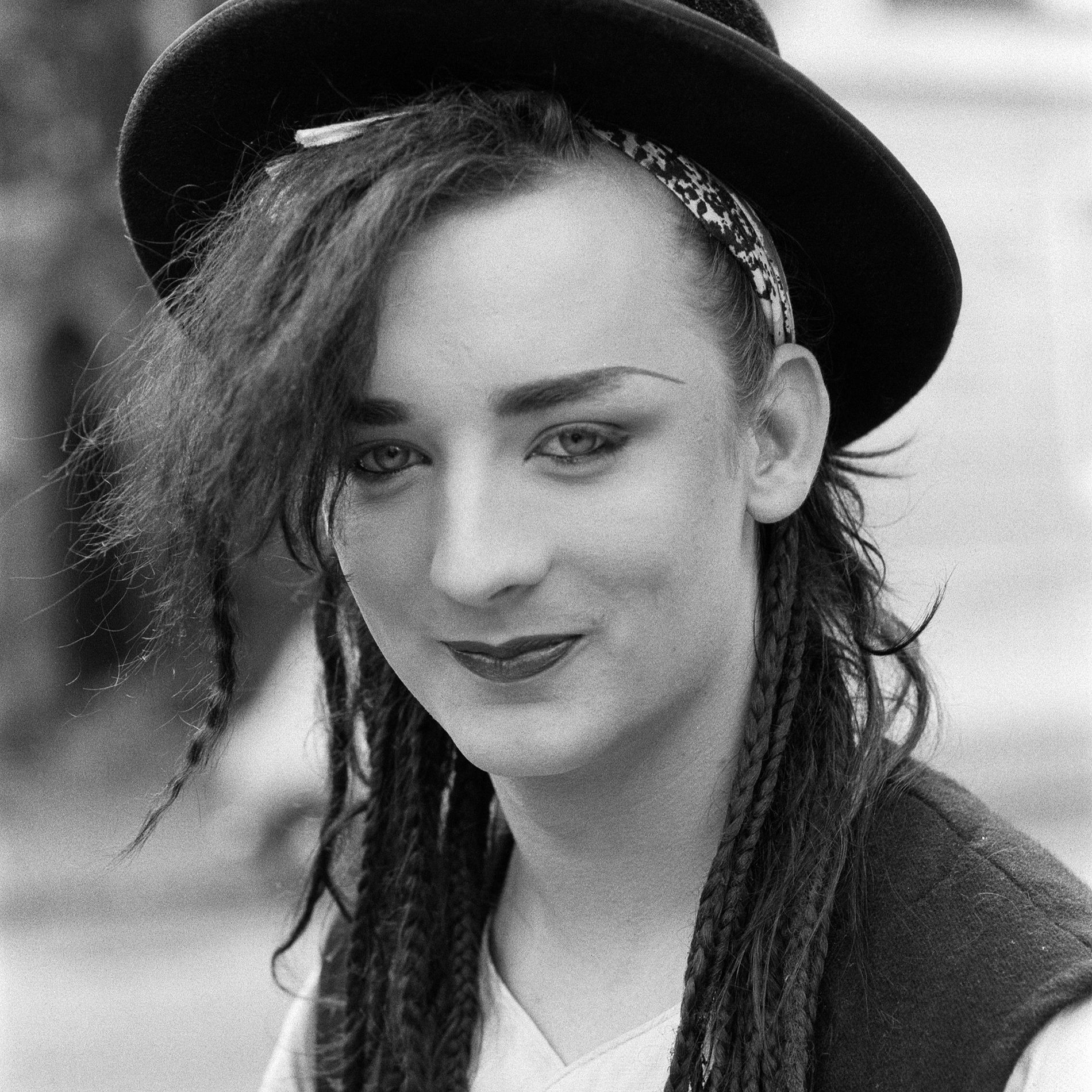 Boy George pictured in 1982. As a figurehead for the New Romantics movement, he was an icon of gender fluid fashion and makeup. Photo: Getty
There are a million reasons why people wear makeup. It can be something subtle such as a little concealer to hide dark circles, or a pimple, and adding some blush for freshness or something more impactful, like a full beat drag face. Personally, I love makeup and I wear it in a way that makes me feel more confident. For some, applying makeup is an enjoyable and relaxing moment of self-care and on the other hand, for some, it can be a total transformation and art form. When it comes to any kind of way of self-expression, there is never right or wrong. Beauty and makeup is an exciting way of exploring your identity and it might teach you something completely new about yourself. Whatever your own personal reason behind wanting to explore makeup is, don't hesitate and go for it.