Iconic London Member's Club Annabel's celebrates its extravagant Swarovski decorations with a party hosted by Gemma Chan.
For those who have dreamt of stepping inside the sugary walls of a gingerbread house, look no further. London Member's Club Annabel's has partnered with Swarovski to adorn the inside and outside of their iconic Mayfair townhouse in Swarovski crystals. The result is a pure holiday fantasy: shimmery, sparkly and more than a little bit magical.
"When I was a child, I wished that at Christmas I could become small so that I could enter a gingerbread house," writes Swarovski creative director Giovanna Engelbert on Instagram. "When I grew up I could make the dream come true but instead of me becoming small, I made the gingerbread house giant and covered in Swarovski crystal."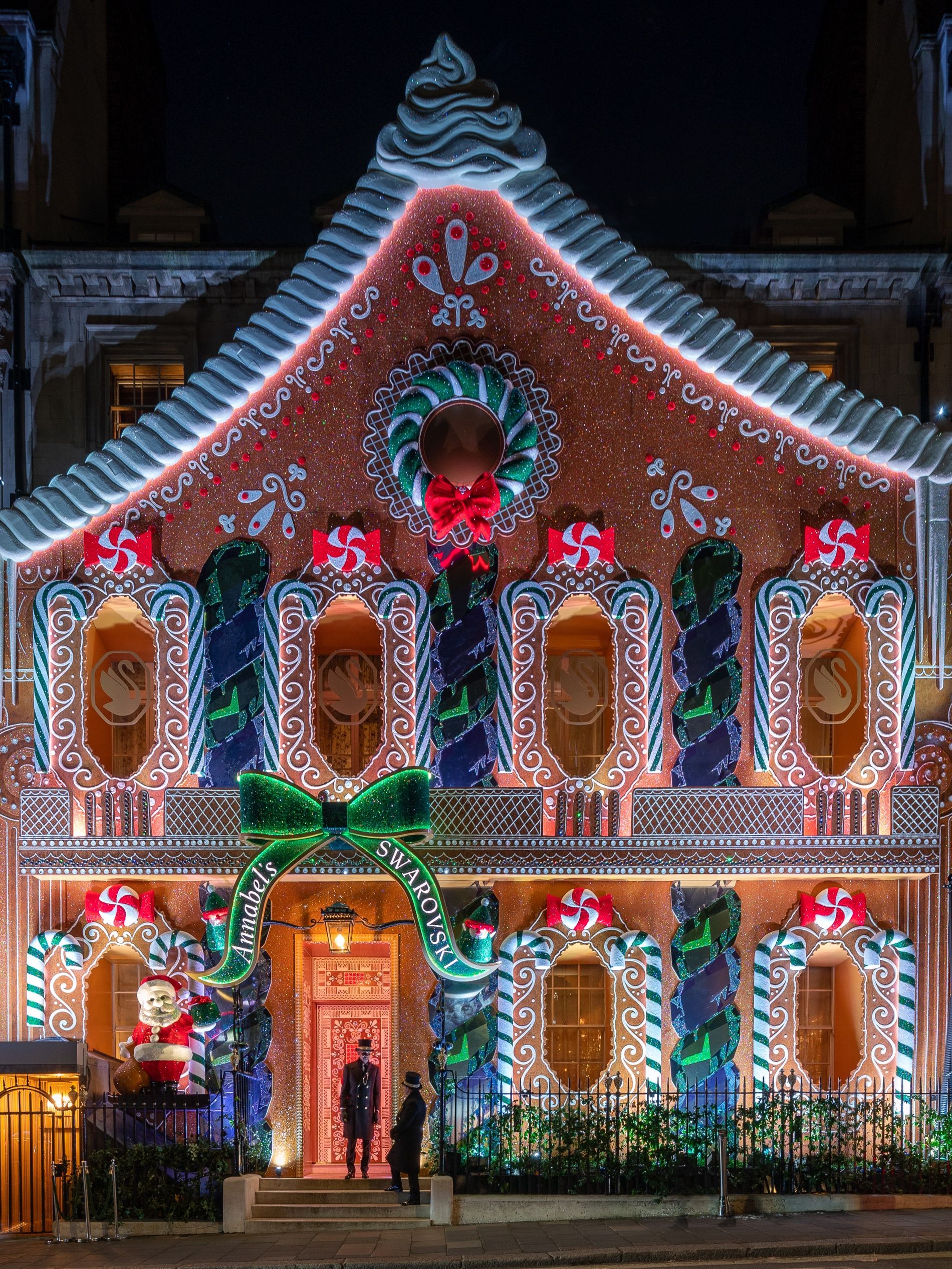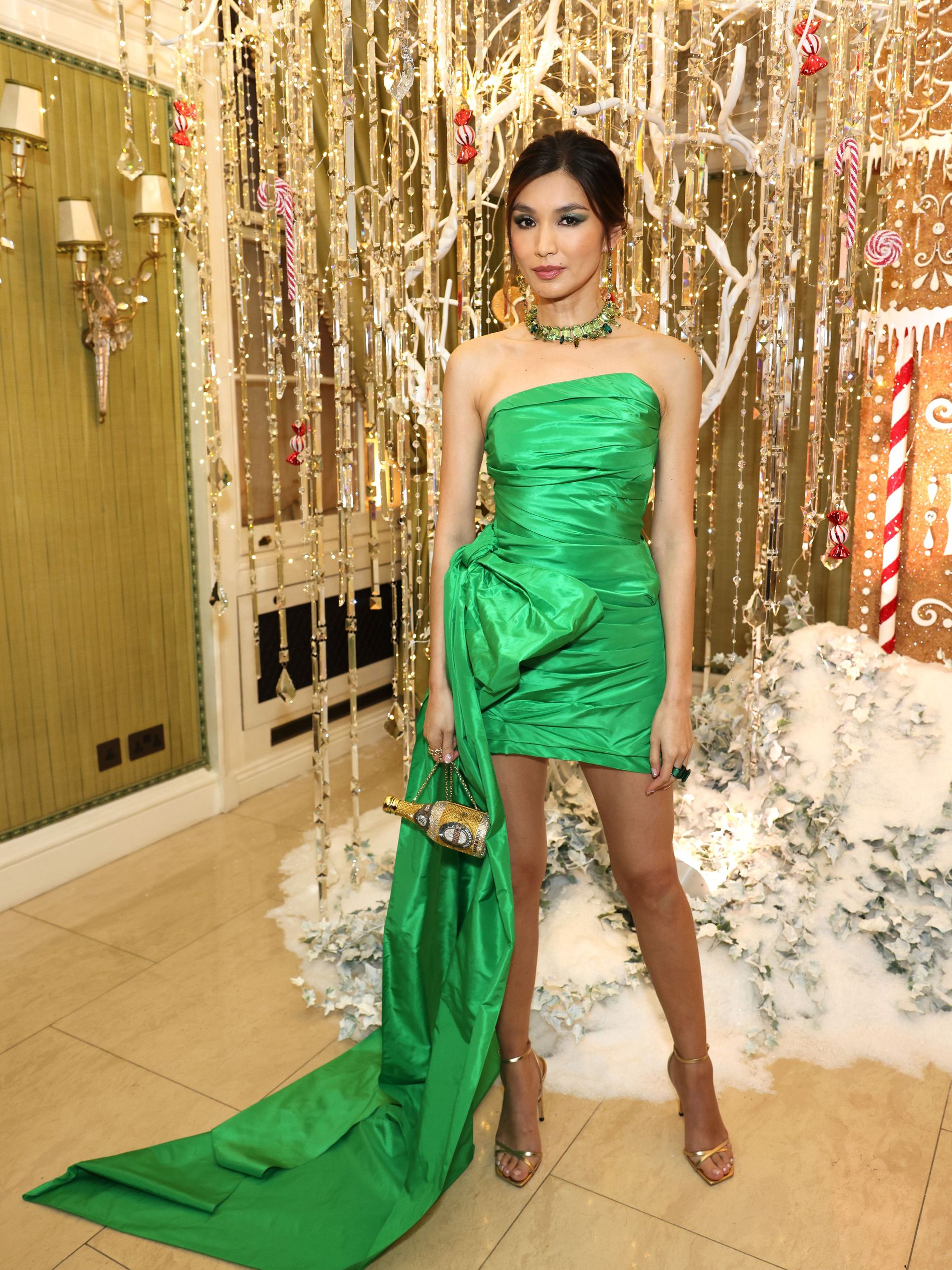 To celebrate the unveiling of this extraordinary decor, Annabel's hosted an intimate soiree, hosted by actress Gemma Chan. "London at Christmas is one of my favourite times of the year," says Chan. "From the Christmas lights on Regent Street and Carnaby Street to cosy pub lunches and walks on Hampstead Heath, even though the weather is terrible it can be very romantic."
For the occasion, Chan wore an emerald green Oscar de la Renta party frock, accessorised with Swarovski jewels, natch, and a fittingly sparkly handbag. "I took a beautiful, bejewelled Judith Leiber clutch," she says. "It's in the shape of a champagne bottle which was great fun and seemed appropriate for the occasion." Also on-hand to celebrate was Karen Elson, Princess Maria-Olympia of Greece and Bryanboy. Following the cocktail party, revellers danced to tunes by Honey Dijon late into the evening.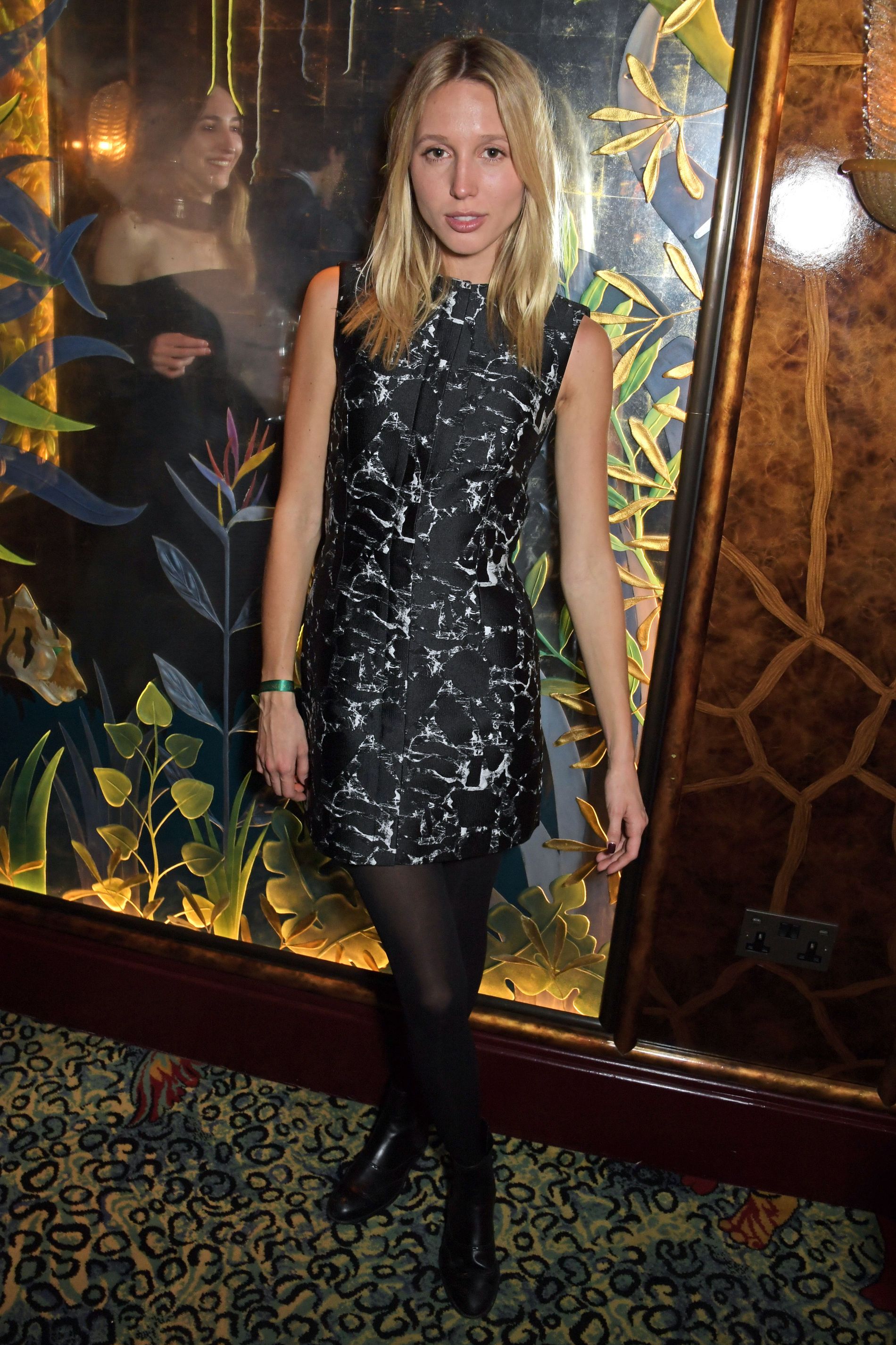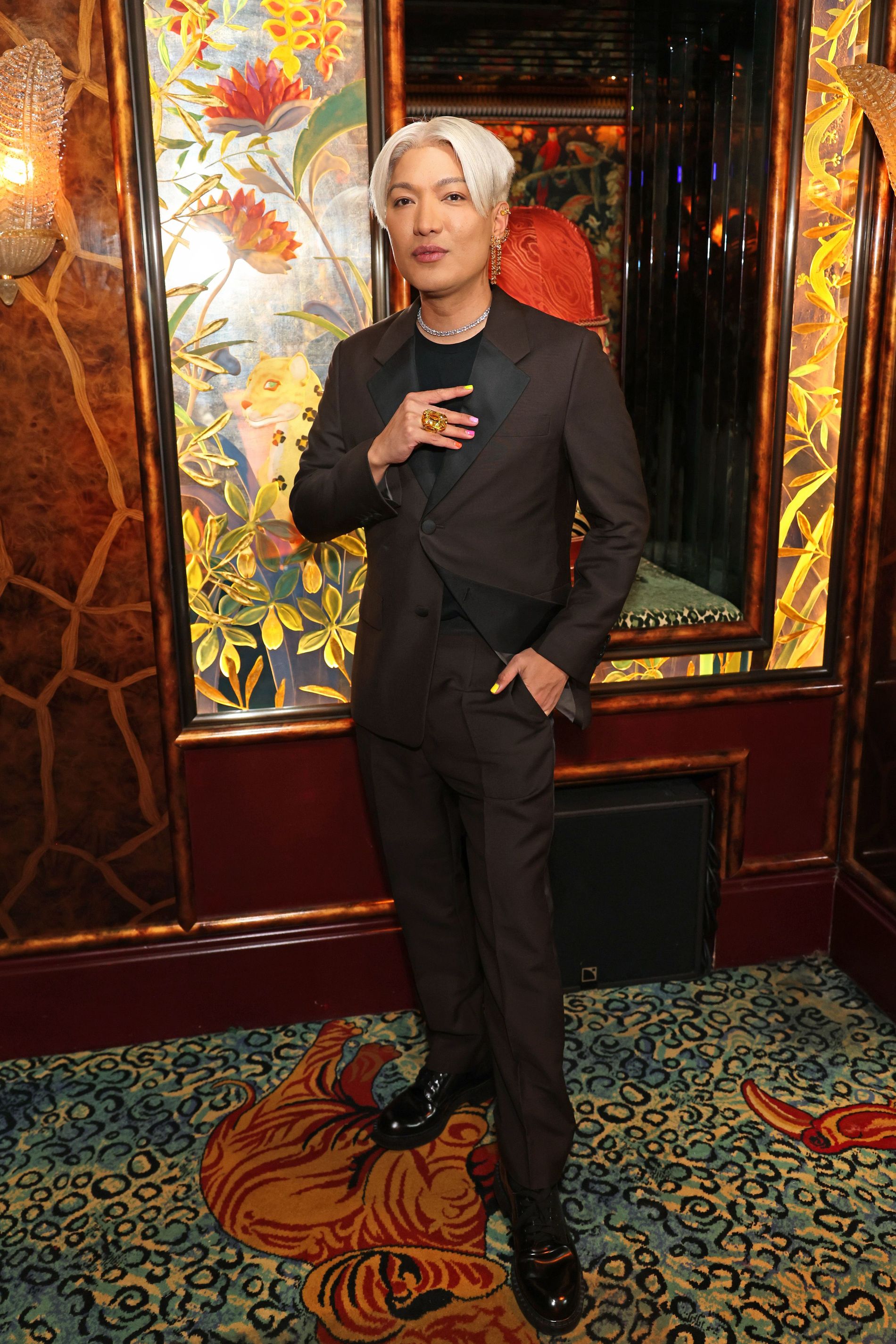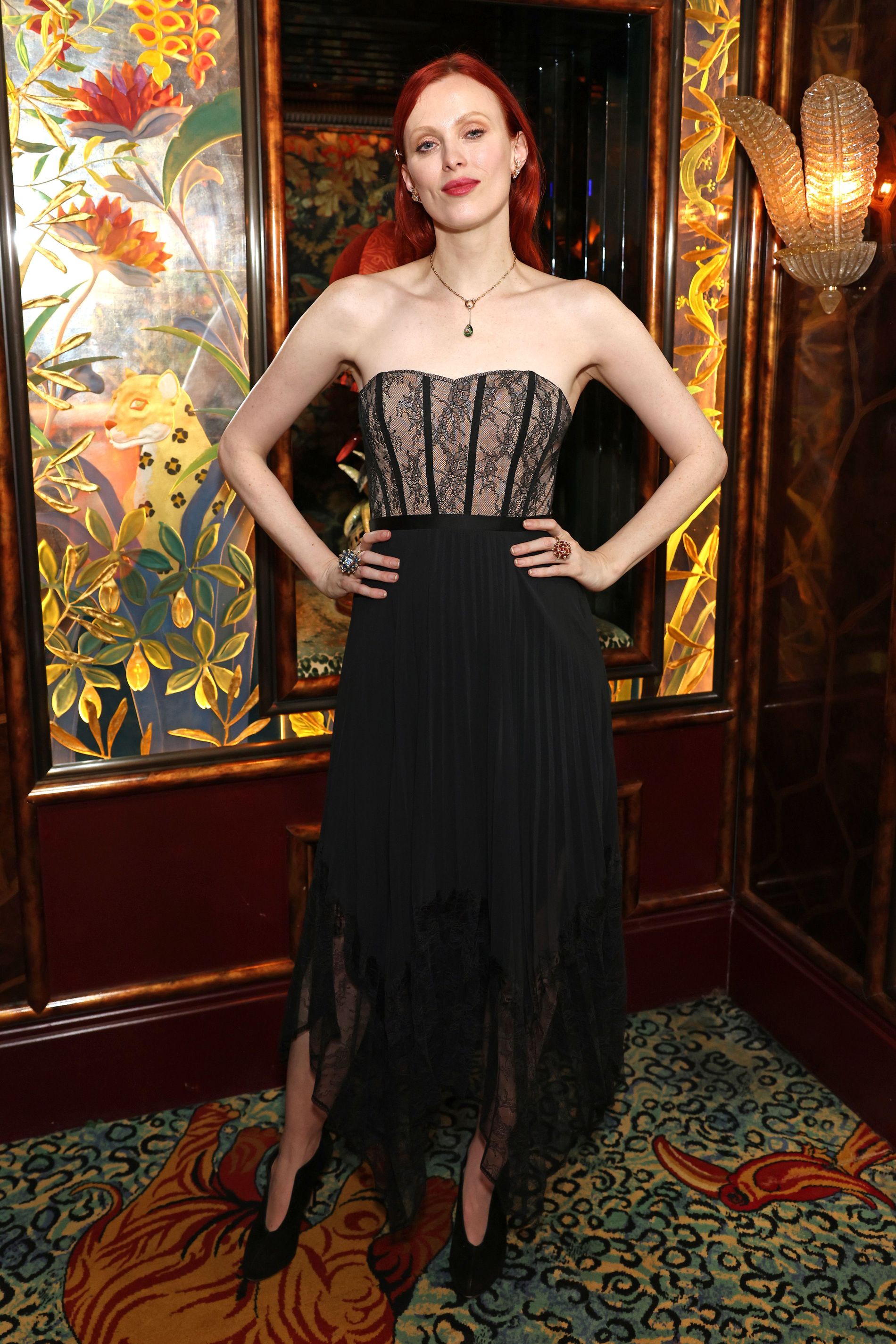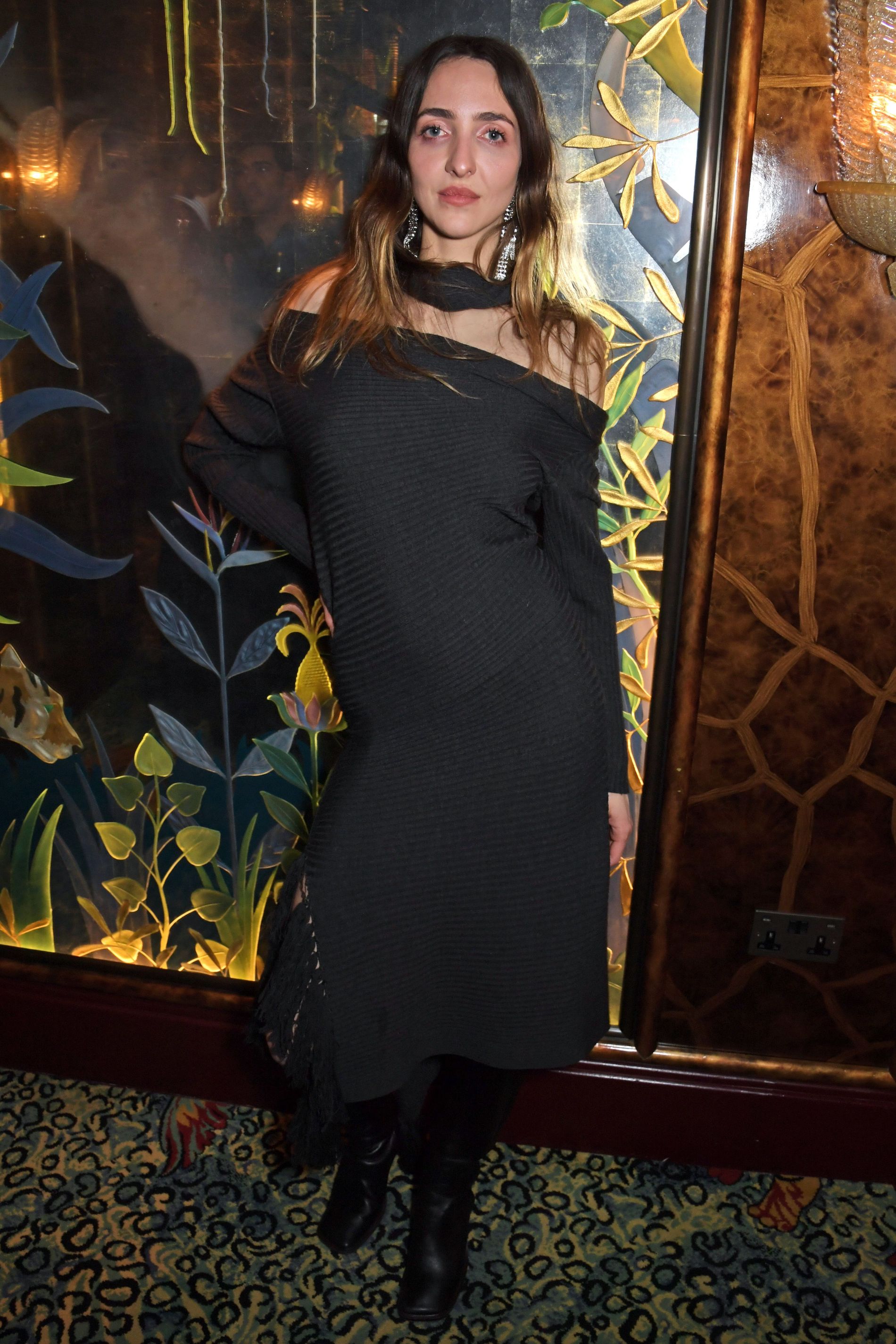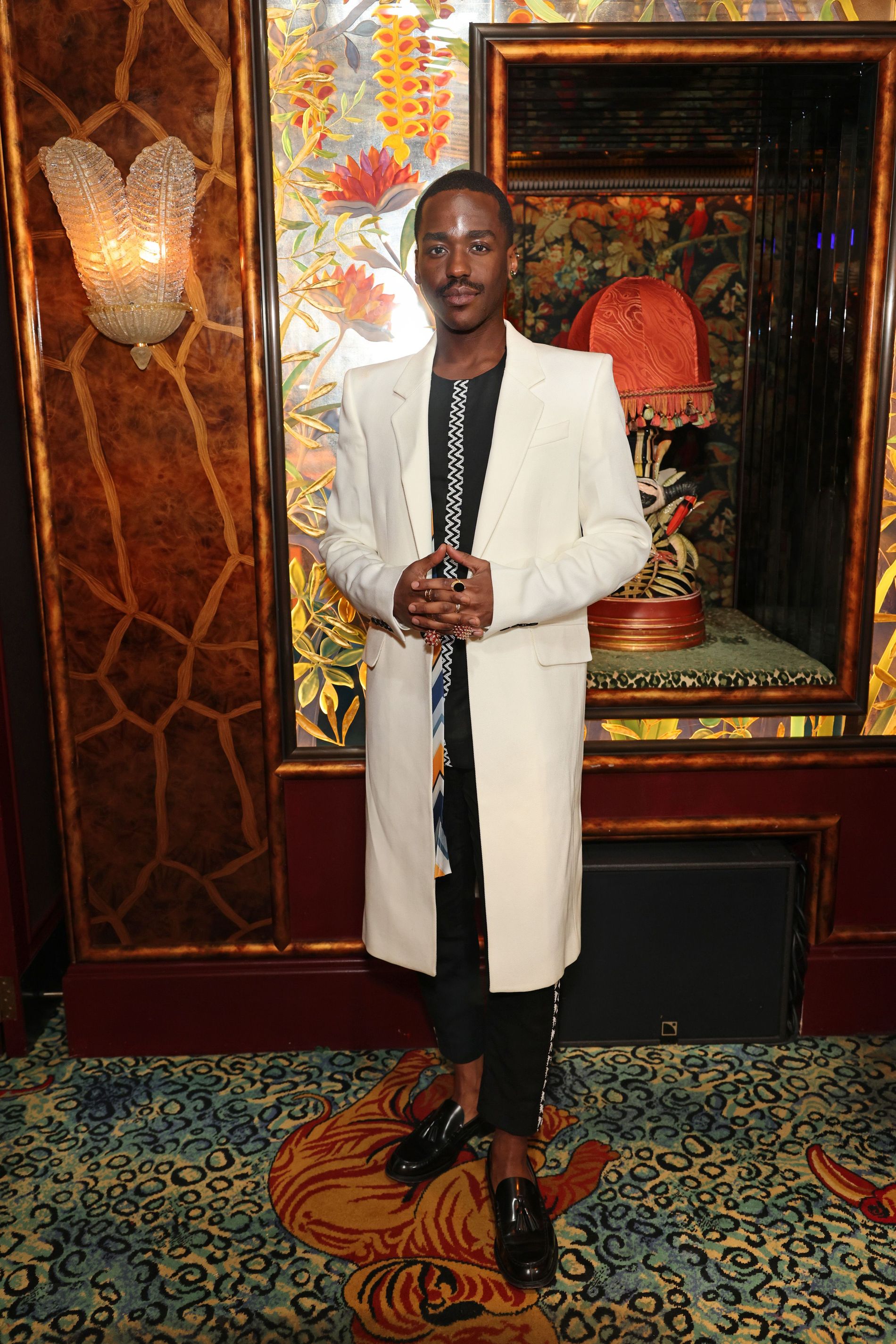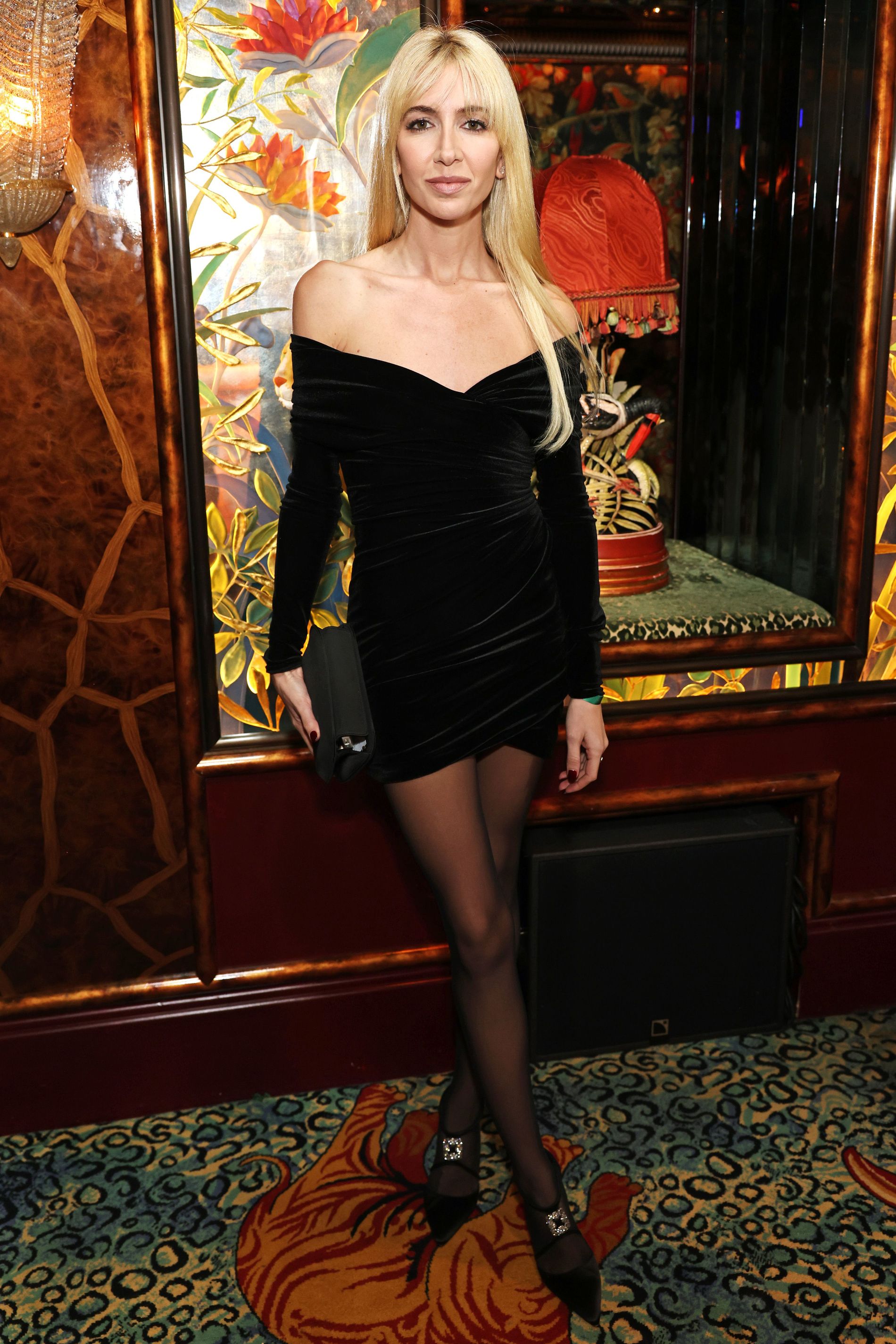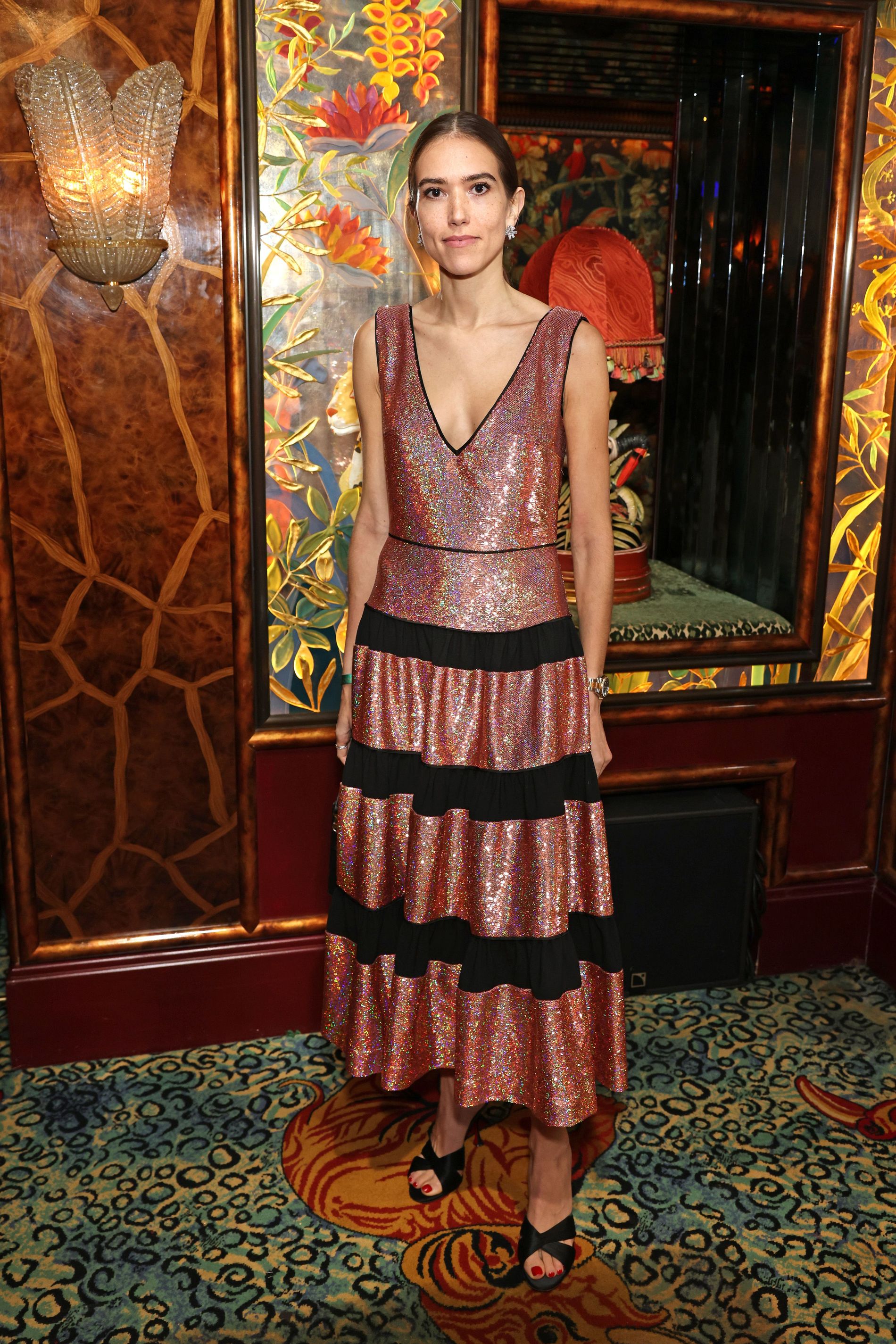 It was hardly the actress' first iconic Swarovski moment. To the Italian premiere of her star-studded superhero flick Eternals, Chan wore a two-piece look by South Korean couturier Sohee Park with a matching black headpiece, all generously embellished with Swarovski crystals. "My stylist Rebecca Corbin-Murray and I had had our eye on Sohee Park for a while and when it came to the tour we approached her about doing a collaboration," Chan says. "After initial fittings and conversations we decided to do a custom look with a slightly smaller adapted head piece that would work for the red carpet when you are photographed from all angles. We then spoke with our friends at Swarovski who came on board to provide recycled crystals to adorn the entire look."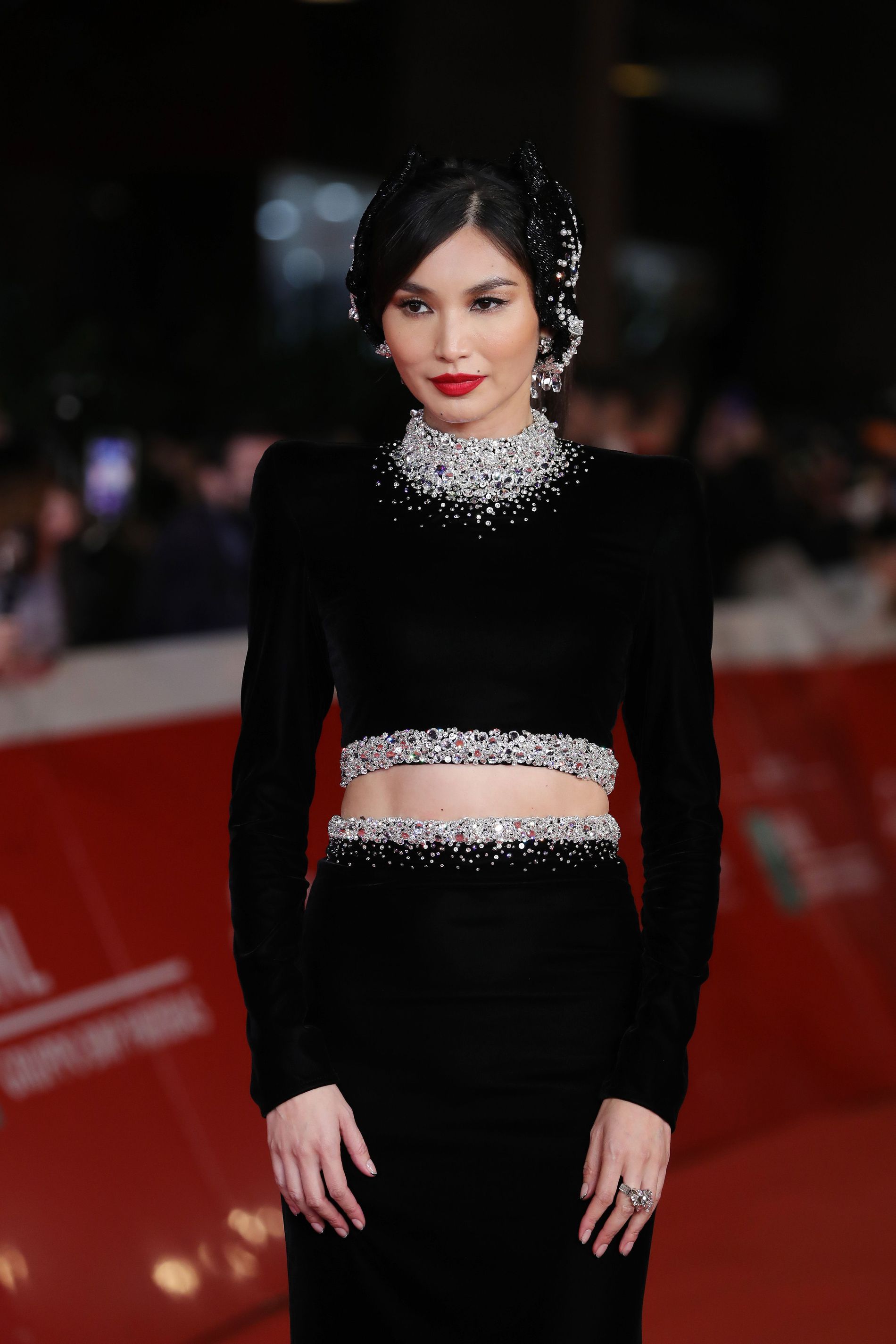 Photo: Getty
Though a Swarovski-incrusted Annabel's is a brand new Christmas tradition for Chan, there is a more personal tradition she looks forward to every year. "I always loved opening my stocking which was mainly filled with chocolate, sweets and little treats," she says. "My mum still does a stocking every year for my sister and I and even though we're grown up it's still my favourite."