Come backstage with Vogue Scandinavia for an insider's view of one of the coolest shows of the season
"The inspiration for Ganni this season came from the brand wanting to celebrate Copenhagen, and within that, the quintessential Ganni gang," explained Cim Mahony, pro hair stylist and head of hair for the Ganni runway show held during Copenhagen Fashion Week at Ophelia Plads, a stunning pier location in the Danish capital.
The Ganni girls, who epitomised the character of the Copenhagen woman by closing the show astride famed Danish bikes, walked down the pier with brushed back, tousled hair – slightly wet, very alive. "We wanted to capture that carefree summer feeling, where one is swimming in the inner city canals and then parties the night away," explains Mahony. "It's that moment of forgetting that the Scandinavian summer is oh-so-short and ever-so-mischievous."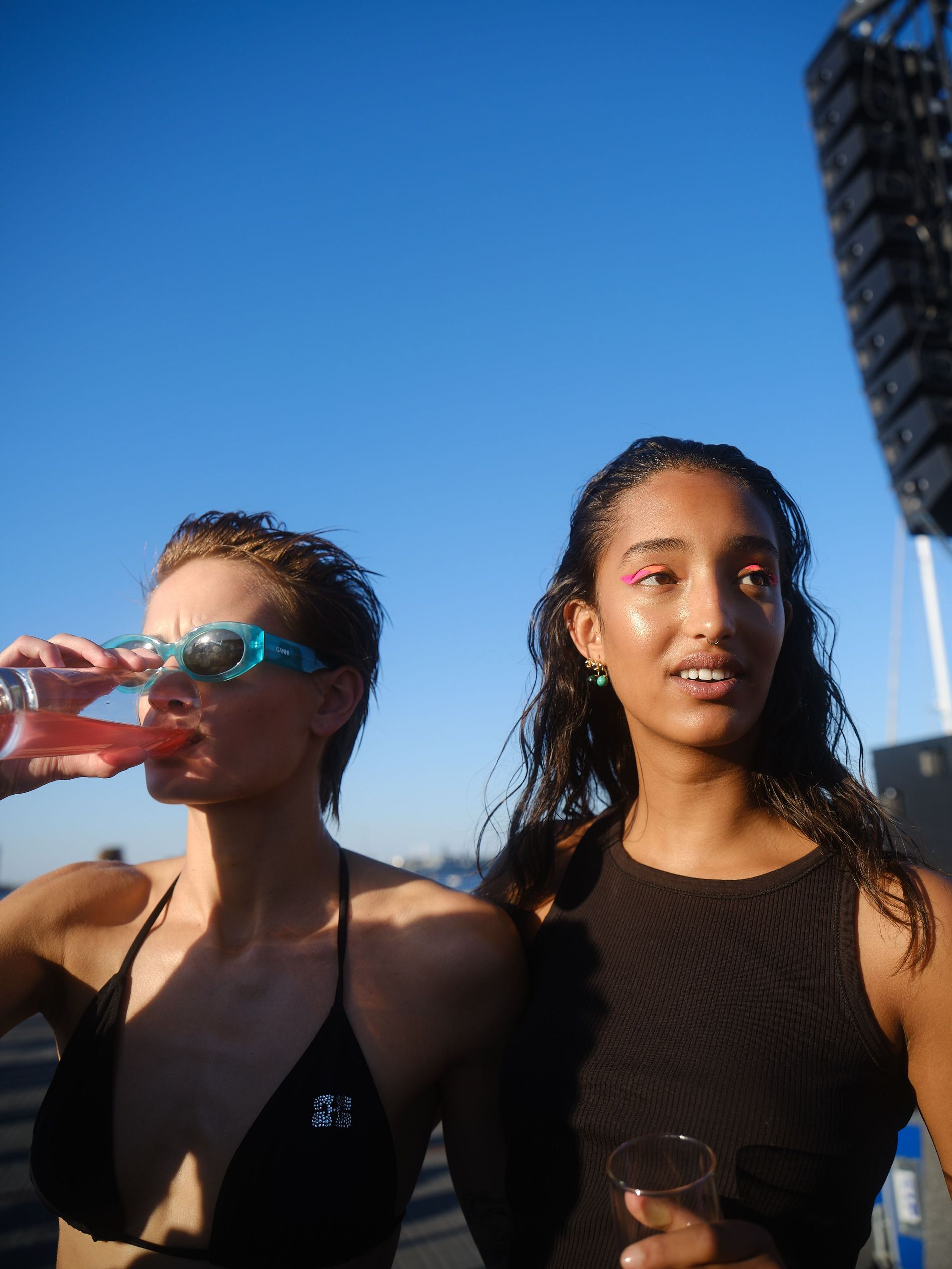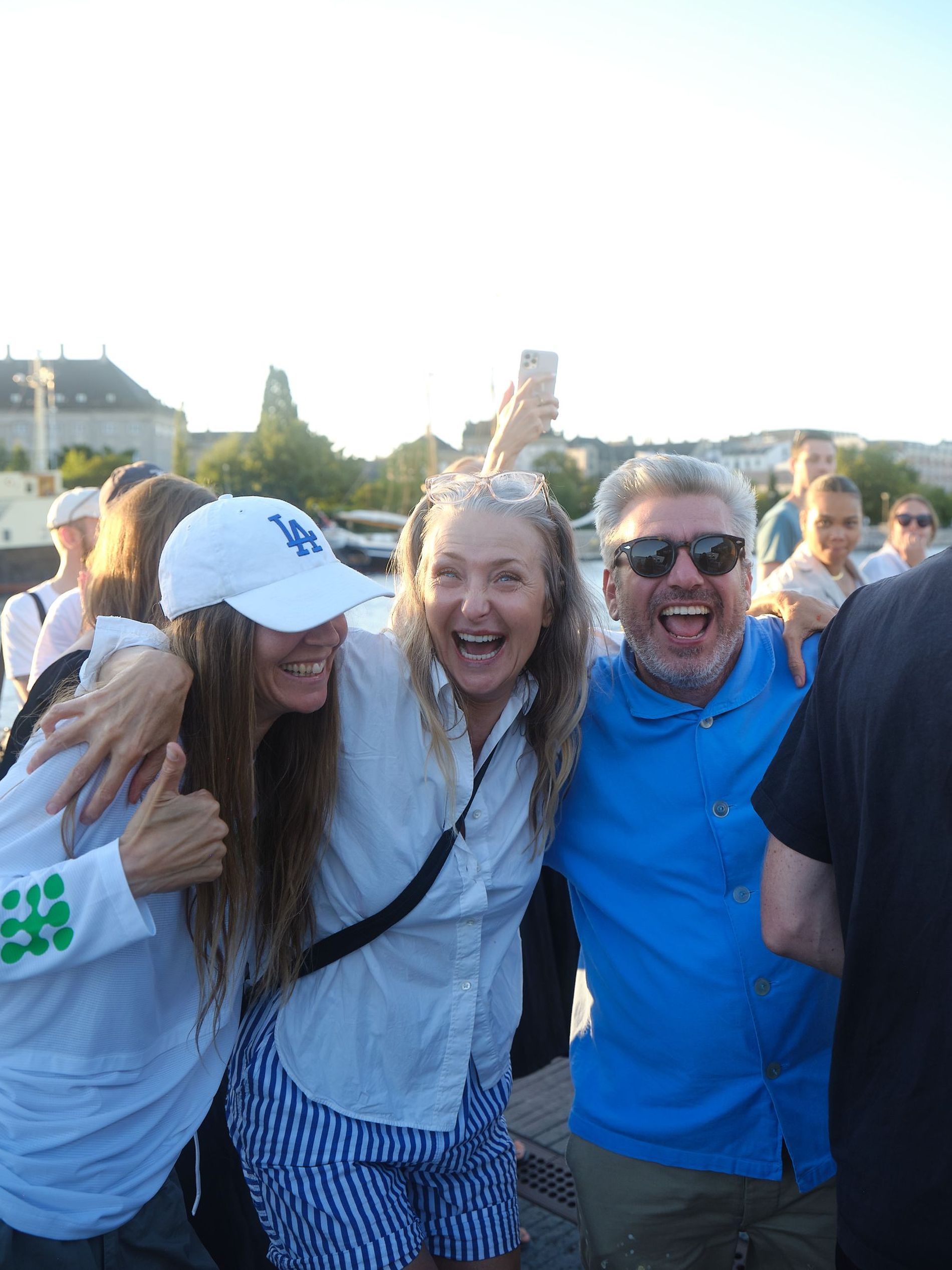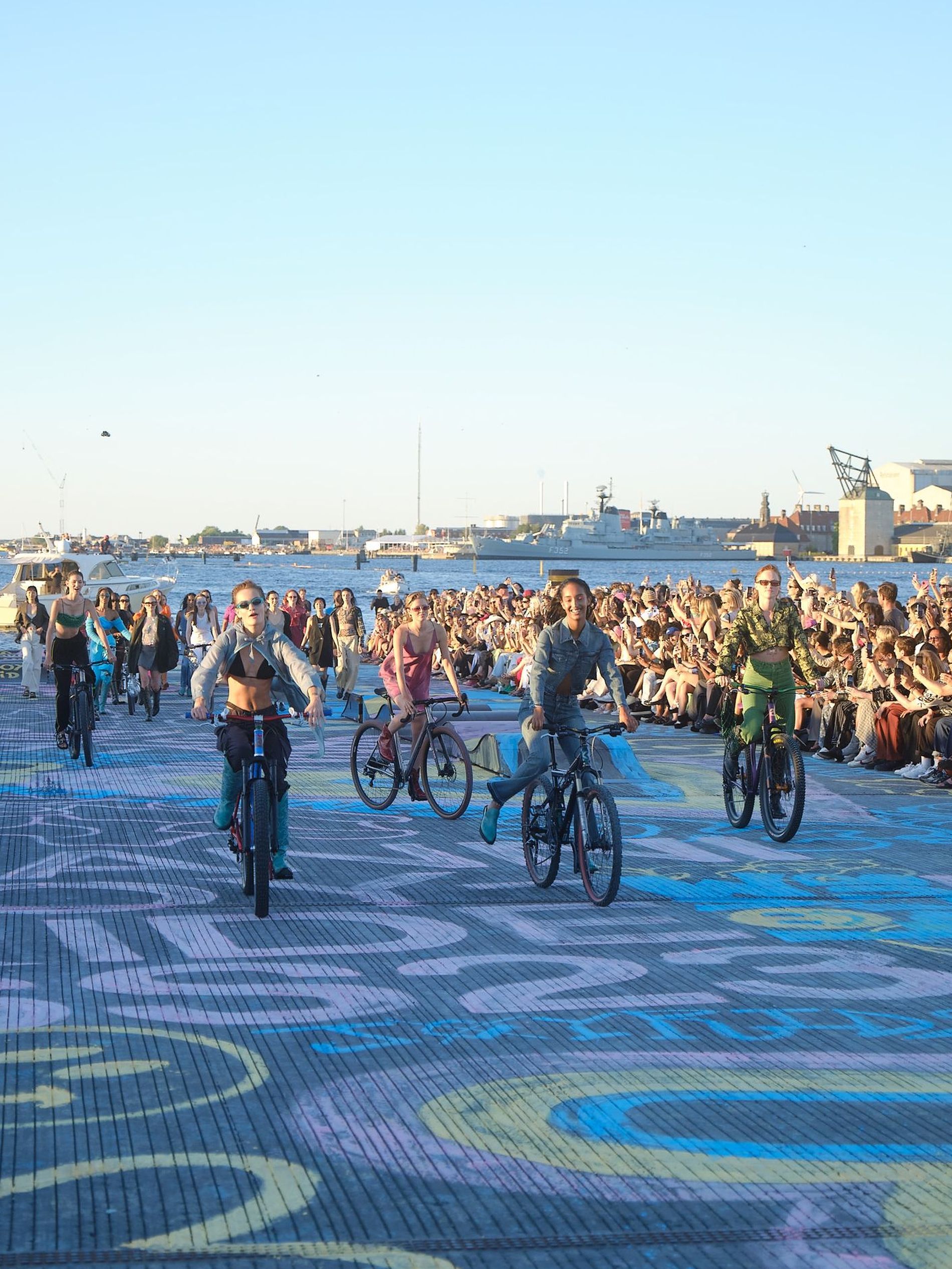 A simple yet bold statement, the look was achieved by preparing the hair with a mixture of Less is More's Protein Leave in Conditioner and Mascobado Gel to get that effortless wet look, perfectly in tune with the seaside location. A slightly streamlined finish, thanks to the Dyson's Airwrap new comb attachment, was the genius touch to eliminate any texture or volume around the hairline, while the Supersoni diffuser hardened the wet look. "Just before the show, in the line up, we sprayed down the hair with saltwater spray. The combination of all the products gave us a long-lasting wet look that would be able to hold up partying the night away ... something very likely possible at Ganni," laughs Mahony.
On the makeup side, a traditional Scandi clean look was the uniform base for all the models, broken by striking neon, paint-like strokes mastered by Trine Skjøth, head of makeup for the show. "It's a playful thick, not perfect, waterproof neon liner," describes Skjøth. Definitely one to add to the reference books.
Below, enjoy an exclusive backstage film of the Ganni Gang preparing for the spring/summer 2023 show: