It is the first time in one and a half years that Ganni will have a physical show again during Copenhagen Fashion Week. How to better mark this occasion than with a collection about love for life and love for ourselves
As a result of the pandemic, we had to experience the world mostly through our one-dimensional screens for the past months. Ganni's new collection is an antidote to these times of solitude and social distancing by celebrating all the things that the Ganni founders Ditte and Nicolaj Reffstrup so deeply missed over the past year. "Everyone has had the chance to look at their life and make changes, and so did we," says Ditte. "We really wanted this collection to be a celebration. The details, prints, and patterns of this collection are much more powerful than before. It is a rebirth of Ganni, with an even stronger vision, a greater love for one's self, each other and life," says Ditte.
Over the years, Ganni has become synonymous with Scandi fashion. That is not without reason; Ganni's DNA is not linked to a specific way of dressing but is rather about a certain mindset and an attitude that is known for the Scandi style. Ditte: "It is important for us that everyone feels good in our clothes and that everyone can express their own individual personality. It is about who you are, not the person everyone tells you to be. A certain energy that we want the wearer to experience through clothes that create an effortless balance in contrasts."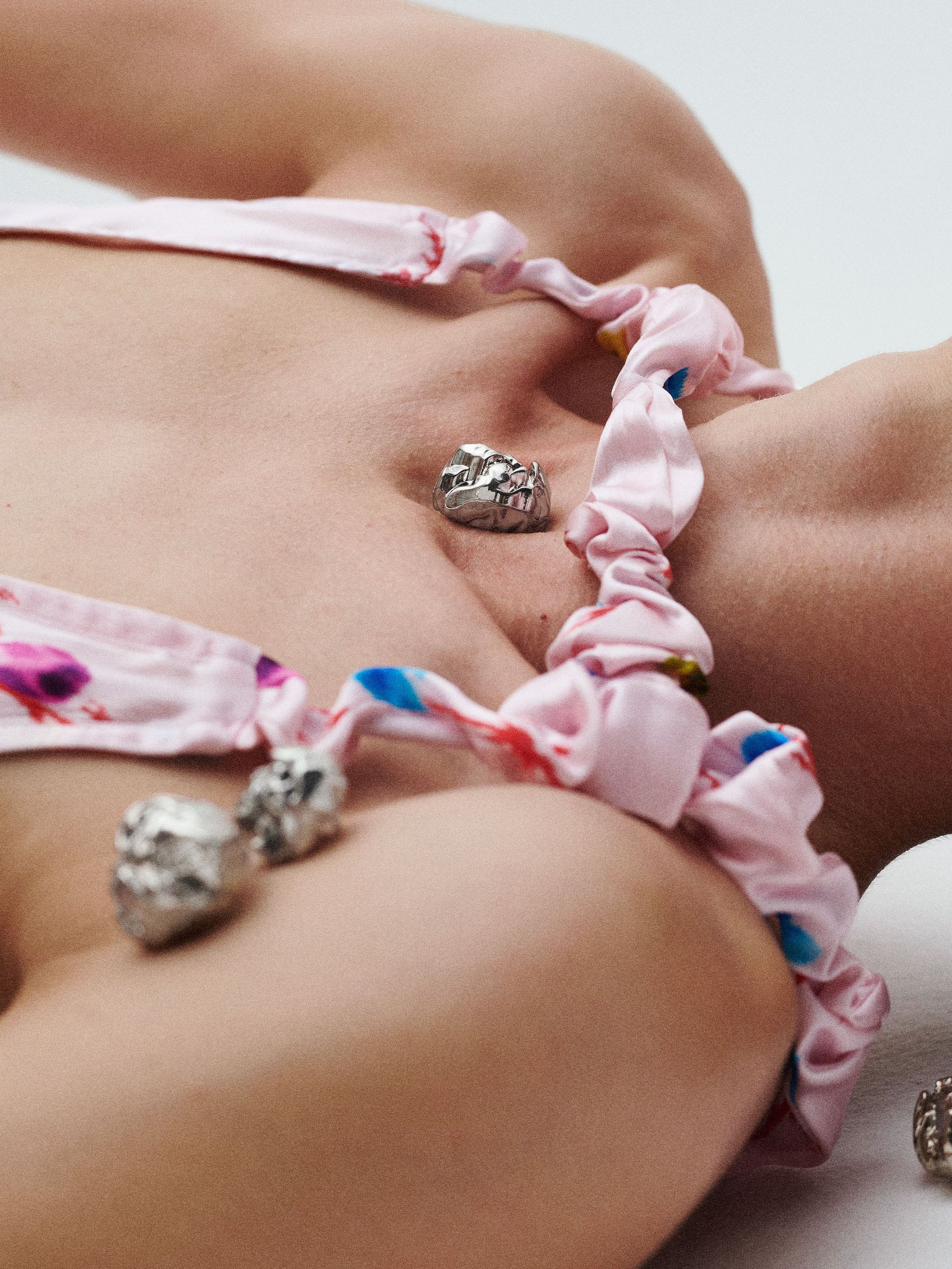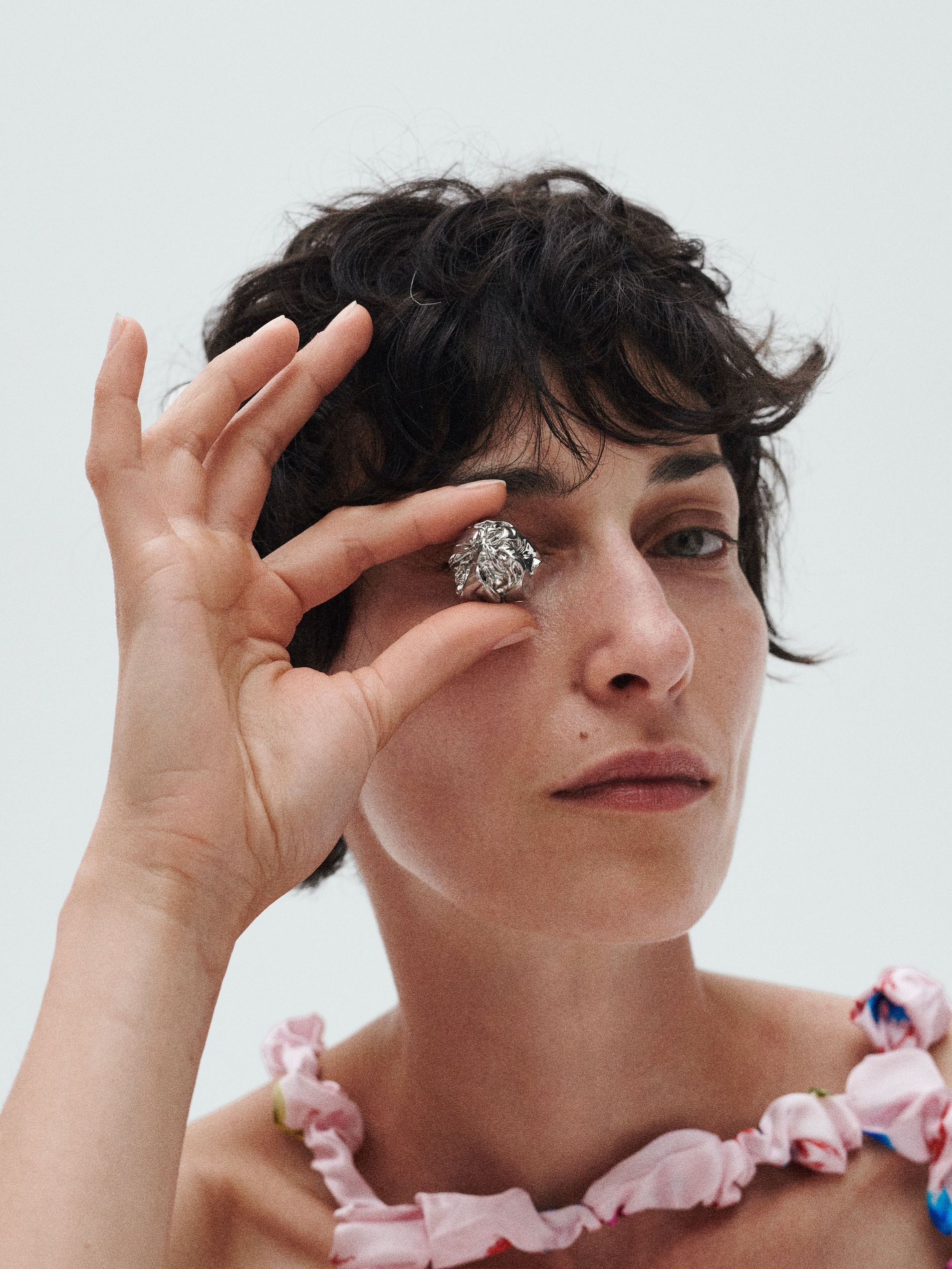 The same goes for their new SS22 collection. At first, this collection was difficult to make due to the past lockdowns. But in the end, that's what made it even more in line with the true context that fashion exists in. "We really had to reinvent ourselves and reconnect in a way that we never did before, that even brought us closer," states Ditte. "We experienced that change can lead to new things."
The inspiration behind the collection is therefore much linked to things that happen in everyday life, explains Ditte. "One of the most distinctive details in our new collection is the scrunchie. We noticed that almost all the girls in our team wear scrunchies on their wrists all the time, so we molted this into the form of a button that has become one of the most notable details and featured in the new collection. All items are linked to life as we know it." Other styles we can expect in the new collection: label favourite the 'Peter Pan' collar is back in a new style, together with colourful knitwear, cute denim in pink and yellow hues, and bold dresses in which you want to dance the night away.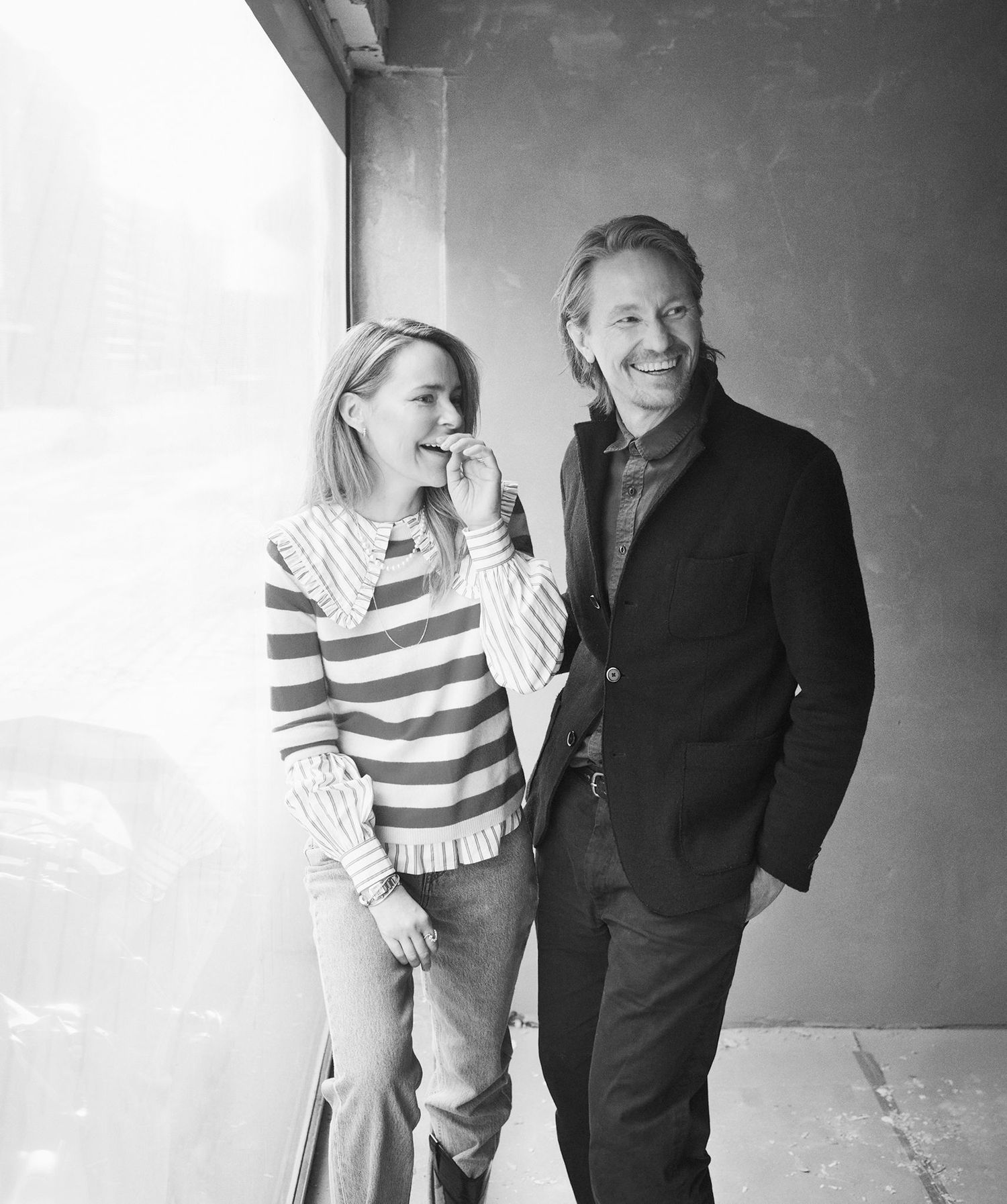 Ditte and Nicolaj Reffstrup. Photo: Oscar Meyer
Ditte and Nicolaj make a perfect duo – he focuses on the business side; she focuses on the creative design process – which made Ganni as successful as it is today. Their shared vision of fashion focuses on accessibility and inclusivity, something that is not necessarily as evident in the world of fashion. "Fashion should be fun, and therefore it is automatically not exclusive," says Ditte. "Fashion is often perceived as a closed bubble with the 'you cannot sit with us' mentality. Where we want to make sure that you can sit with us!" In this collection, it is no different. The majority of the collection is therefore based on extended sizing. "Most of the collection will go to a size 52 as opposed to 44," explains Ditte. "It is so important for us that Ganni is inclusive and accessible in every possible way."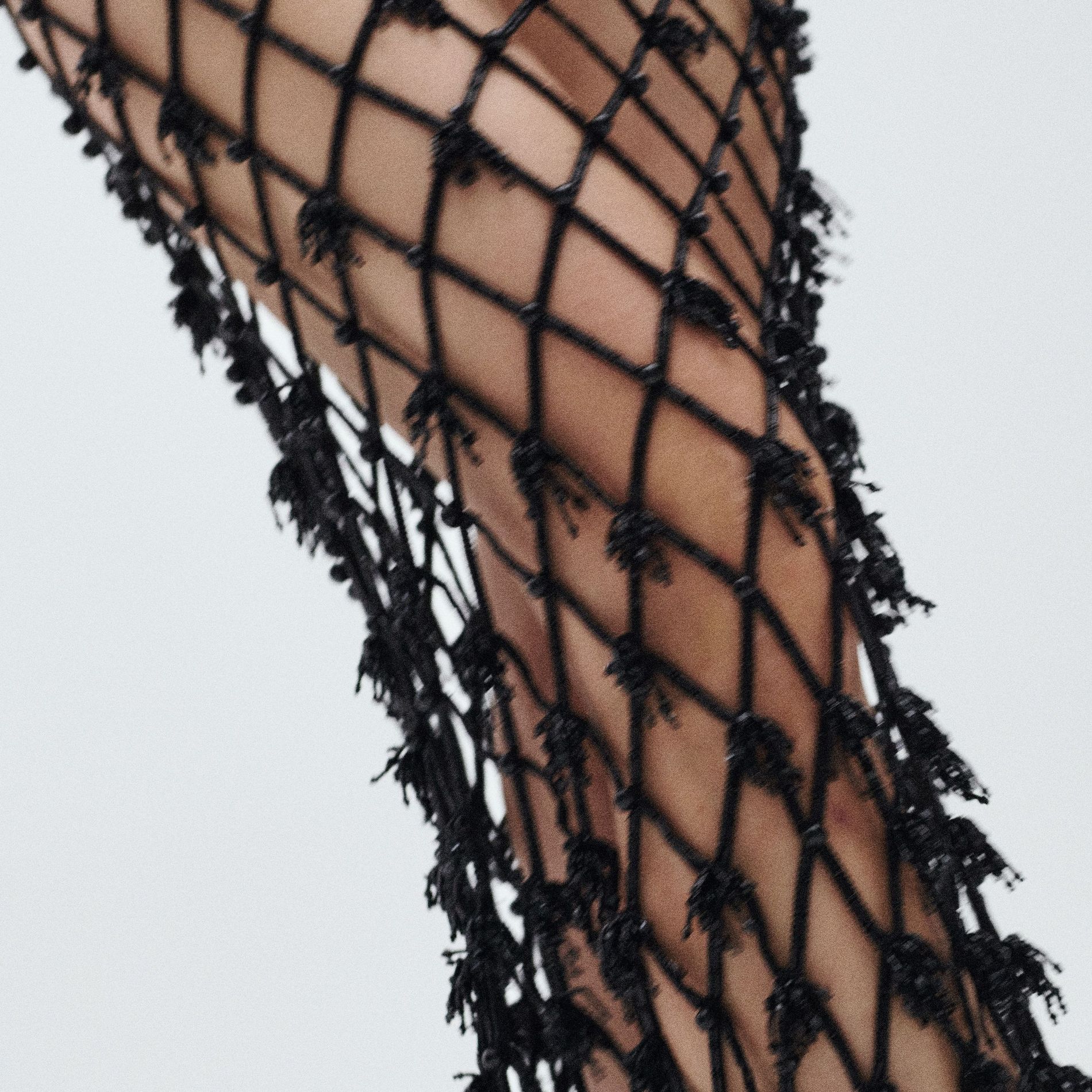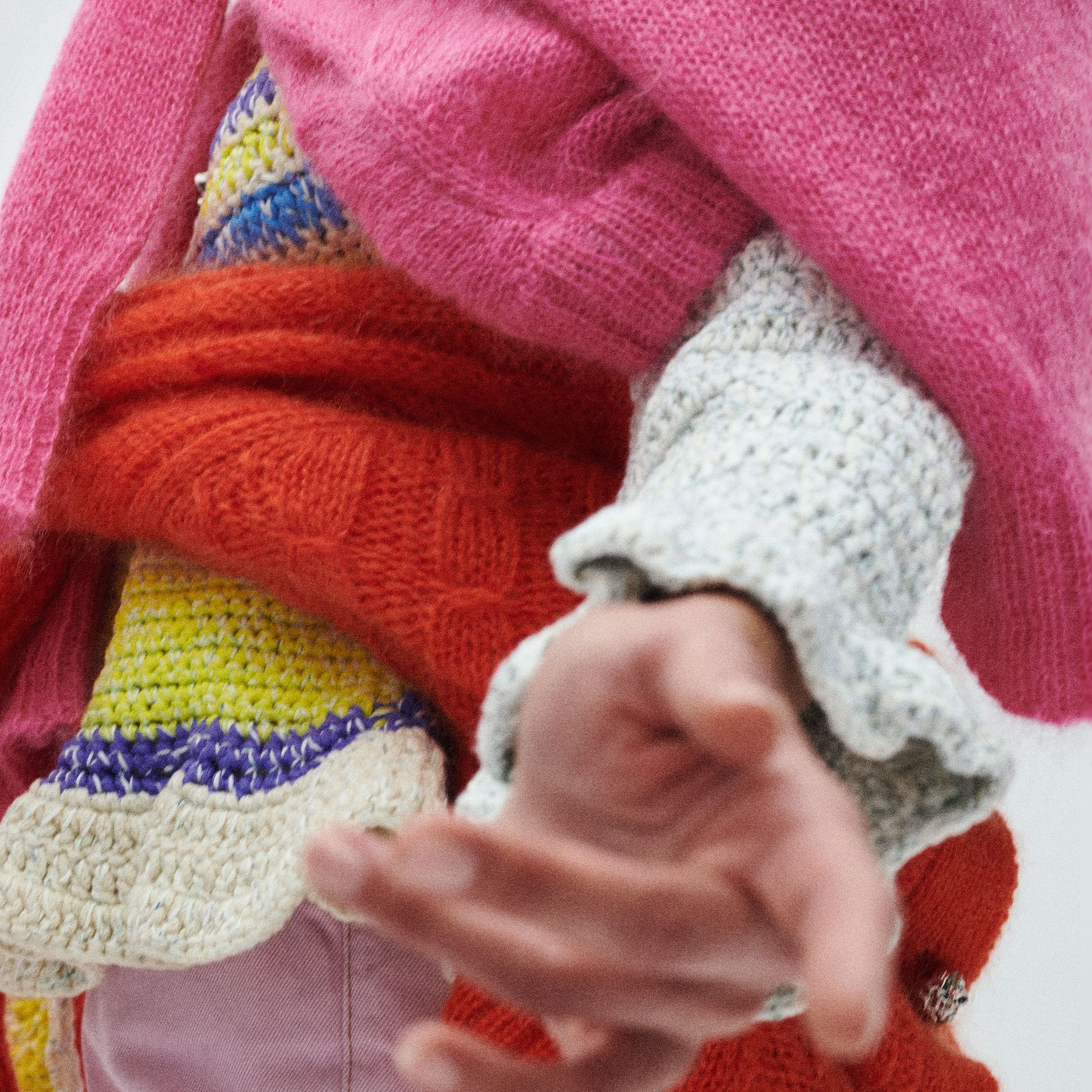 Besides all of this, it's mostly the Ganni state of mind that makes the new collection special. "We did not make this collection with a specific person in mind, it is rather for everyone who wants to feel an infectious positive energy," explains Ditte, who's greatest aim is to connect with the confidence of the girls and women wearing their clothes. "On my way to work this morning I made eye contact with a girl that I don't know. We were smiling at each other and had a connection. She looked so cool, and I could really sense her confidence. To be able to be a part of a woman's everyday life and to give her a sense of confidence and put a smile on her face; that to me is what I hope we will achieve with this collection."