Listen up sneakerheads: This newly-released shoe collab can't be missed: for more reasons than its high-octane colour palette
It's certainly been the season of the shoe collaboration, with The Garment and Skall Studio both tapping stylish counterparts to pluck footwear directly from our dreams to send down the Copenhagen Fashion Week runways. But now, the iconic pairing that you either loved or lost out on in 2022 is back: the Ganni x New Balance collab.
The first glimpse came as models stepped out at Ganni's AI-inspired spring/summer '24 showcase last week, with the eyes of show-goers drawn magnetically downward to the jolt of electric yellow. The limited-edition collaborative capsule includes three unique styles – either completely saturated or accented with the almost-neon shade – marking the latest iterations of New Balance's iconic 1906R and RC30 styles.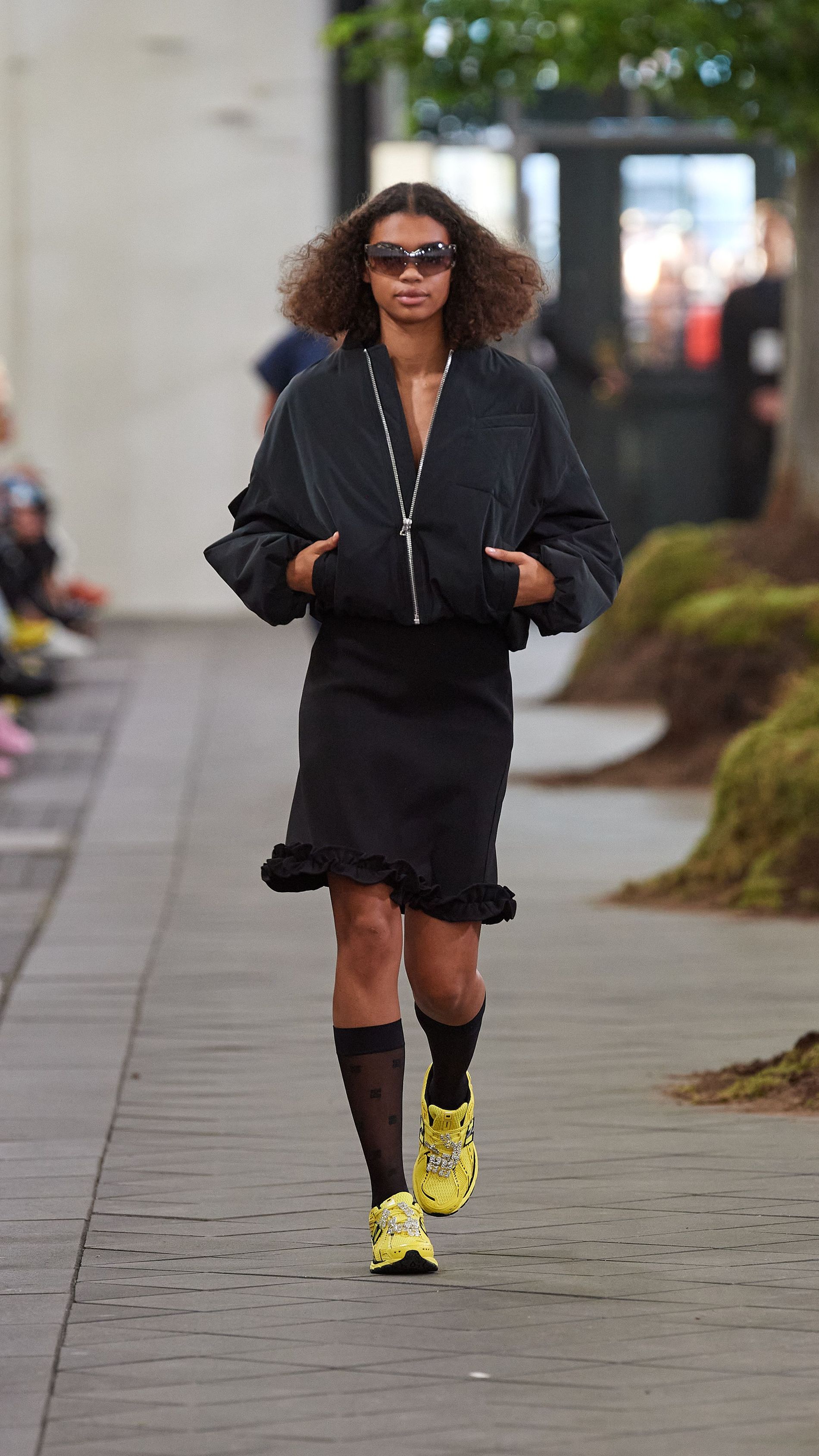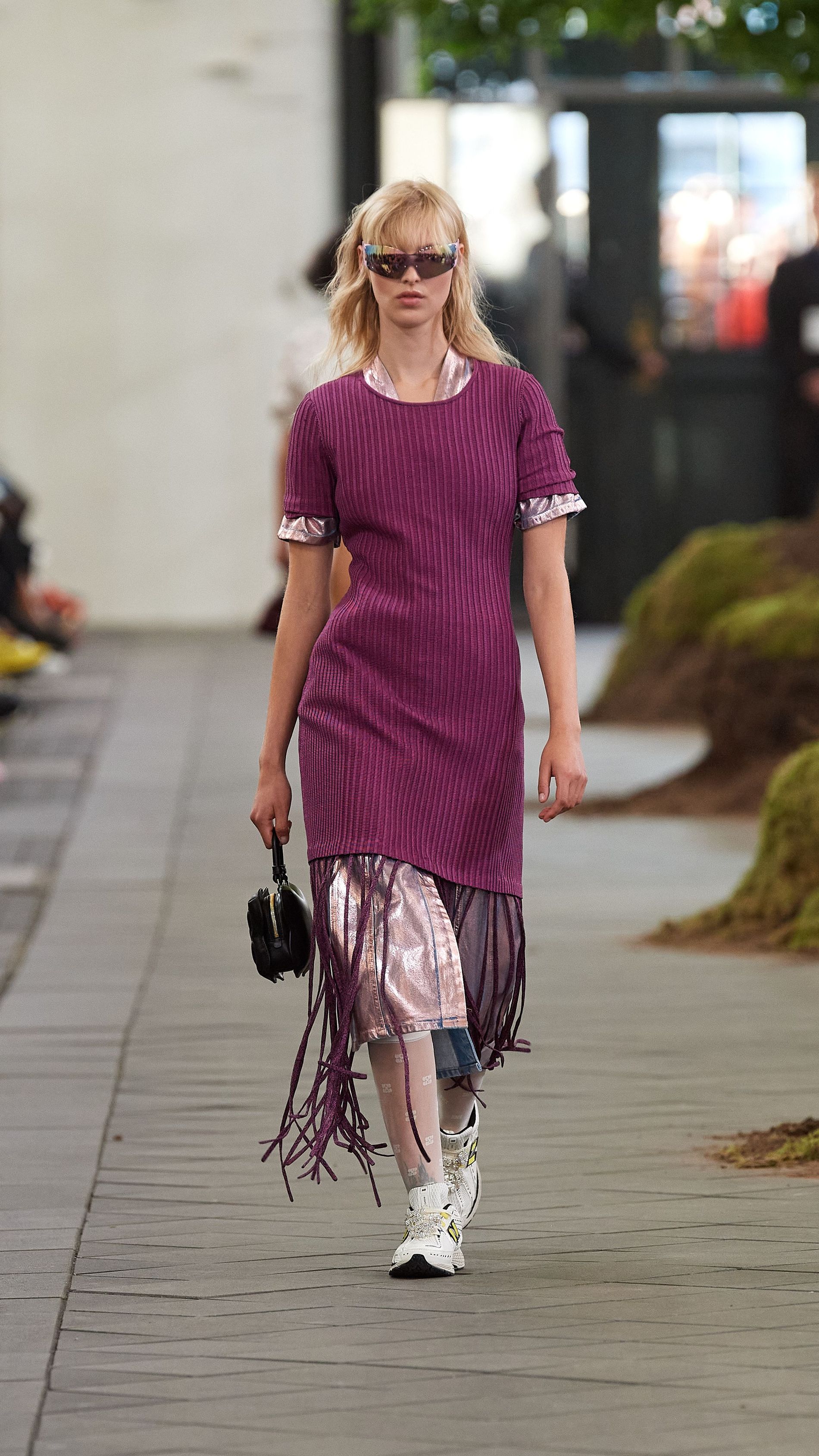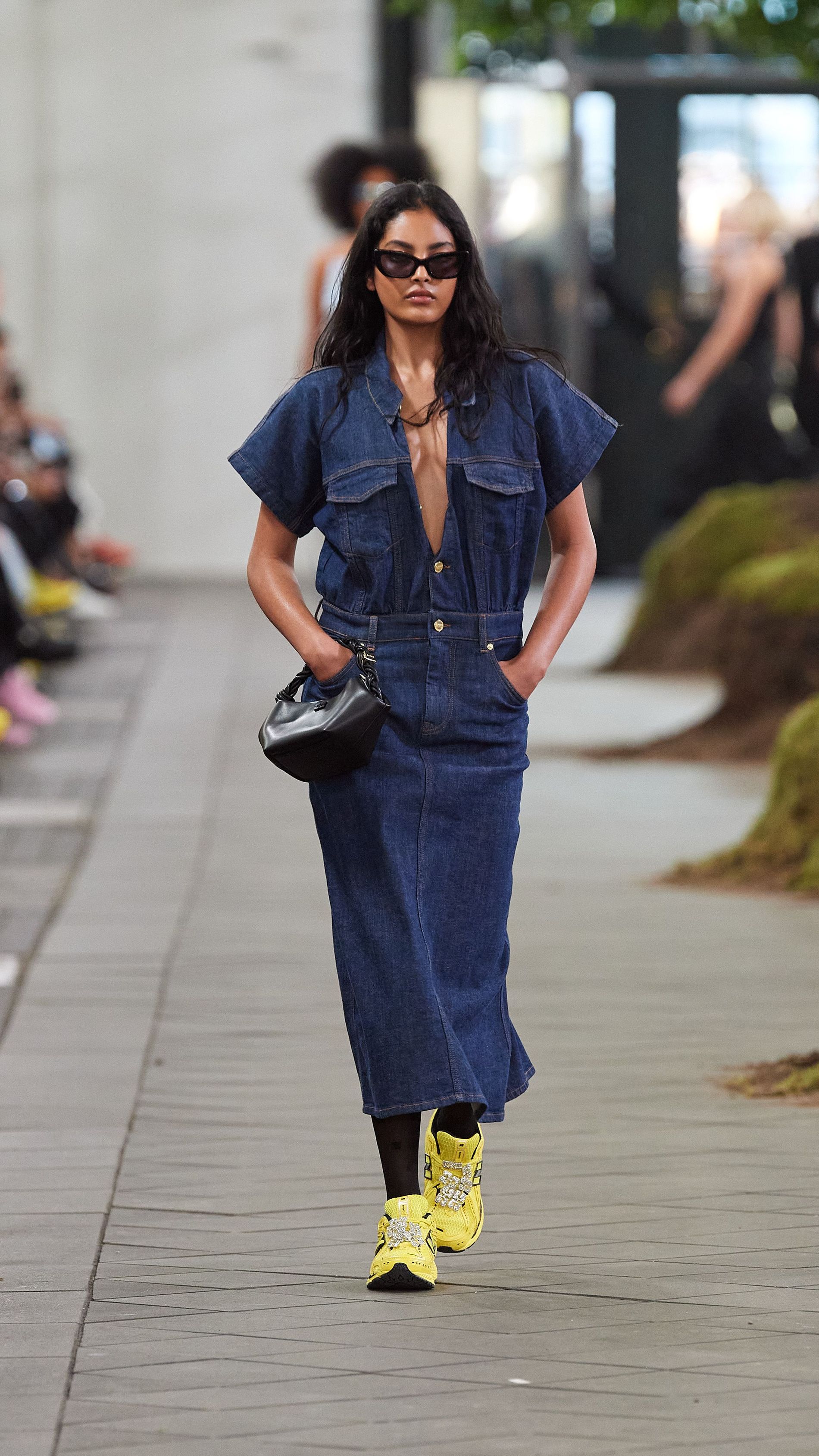 "We are so hyped to be launching our second collaboration with the New Balance team," says Ditte Reffstrup, Ganni's creative director. "Honestly, we have had so much fun working on this, there is such a creative synergy between us and a lot of mutual respect for what we both bring to the table," Reffstrup goes on. "Collaboration is such a source of energy for me, I love working with people and finding new creative heights together."
It's a sentiment affirmed by Lauren Fizsimmons, marketing manager EMEA at New Balance: "Our teams couldn't be more excited to be working on another project with Ganni; our brands share an organic connection and a vision of fearless creativity. Our second collaboration has a similar boldness to our first but tells a completely new story."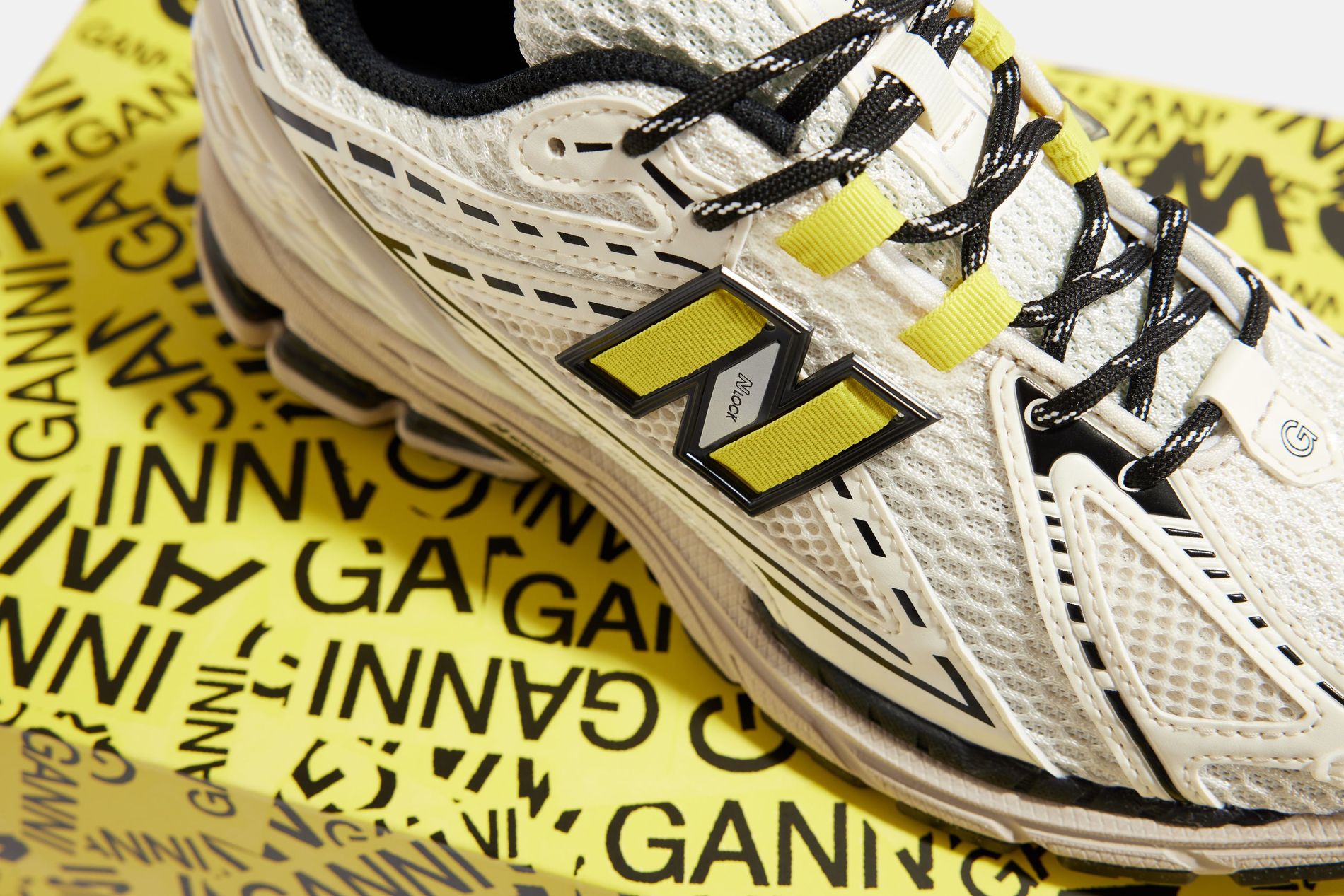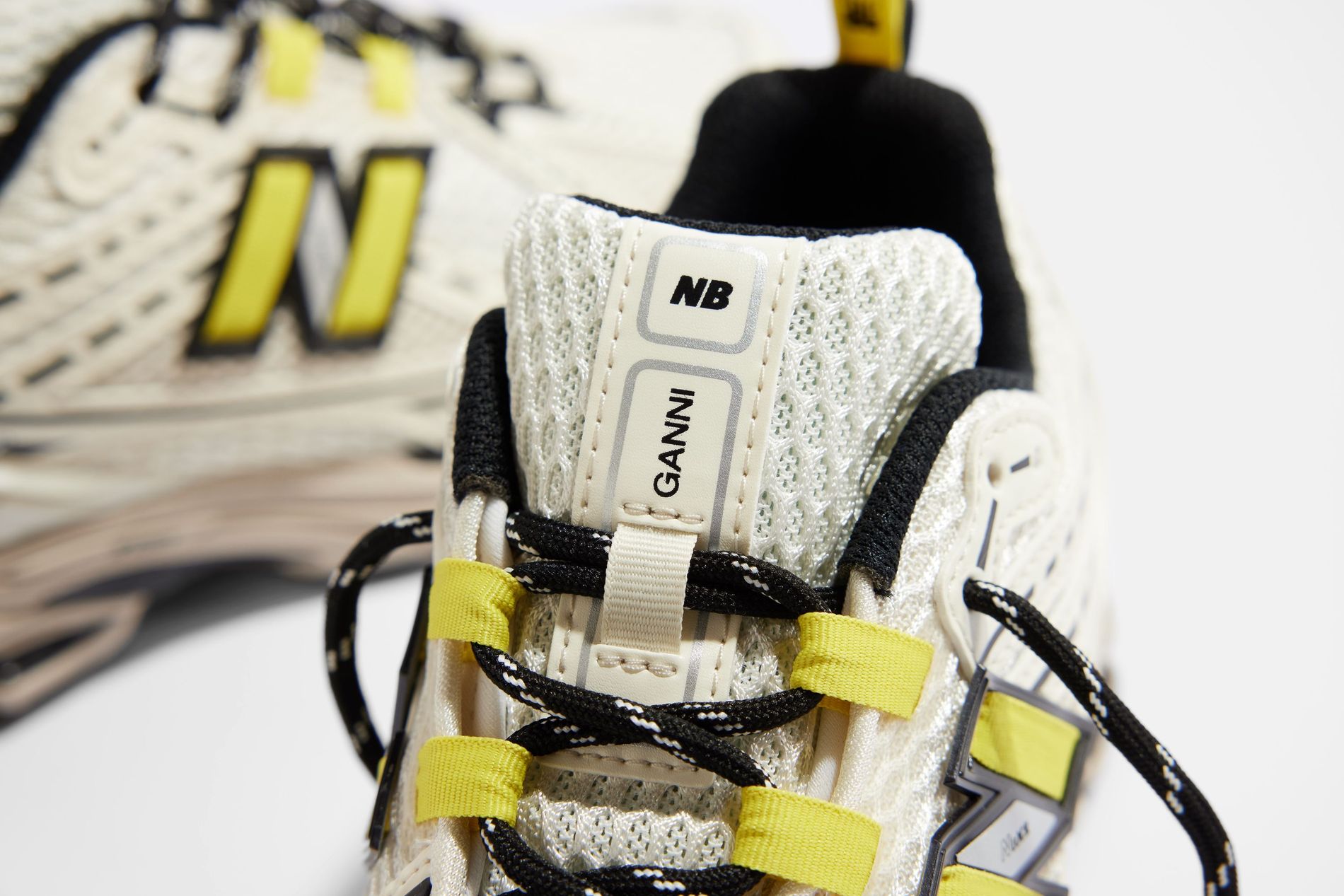 Just as eye-catching as the trio of sneaker styles is the accompanying campaign illustrations by the New York times cartoonist Suerynn Lee, featuring playful scenarios in which Reffstrup and New Balance's ambassador and tennis superstar Coco Gauff make comical cameos.
Take your cues from the Ganni SS24 runway and slip on these pairs to complement everything from tassel-trimmed dresses to flouncy skirts and sheer socks. What's for certain is these are shoes designed to set foot far beyond the streets and sports fields. "I can't wait to go dancing in these!" Reffstrup announces.
The second Ganni x New Balance collection is available now in Ganni and New Balance stores and online.