In the midst of an art patronage renaissance, funding artist and galleries have become a fashionable affair
A hundred years ago, the average patron would have been a wealthy individual; now, they are primarily fashion conglomerates. But, naturally, fashion and art have always been bedfellows: just think of former Vogue editor-in-chief Diana Vreeland. She practically invented the sensational fashion exhibition during her time as a special consultant to the Met's Costume Institute in New York, leading to the now iconic Met gala funding the museum's costume Institute.
Particularly in Europe, fashion has been a big part of funding modern art for decades. Jotting down just a handful of recent examples, we find Bottega Veneta supporting a slew of contemporary dance performances at the Venice Biennale, Dior joining forces with the very same event for Biennale Arte 2022, and Chanel launching its Culture Fund and the Chanel Next Prize to support 10 individual creators across the arts in in 2021.
But these power players are not only championing special events or performances; a large portion of the privately owned European art museums are founded by fashion conglomerates. Foundations are in fashion, with the likes of Fondazione Prada, Cartier Foundation for Contemporary Art, and Fondation d'entreprise Hermès exhibiting the likes of Kazuna Taguchi, Damien Hirst, and Jeff Koons, as well as hosting residencies for contemporary artists.
Below, we explore five fashion brands leading the pack of modern-day art patronage: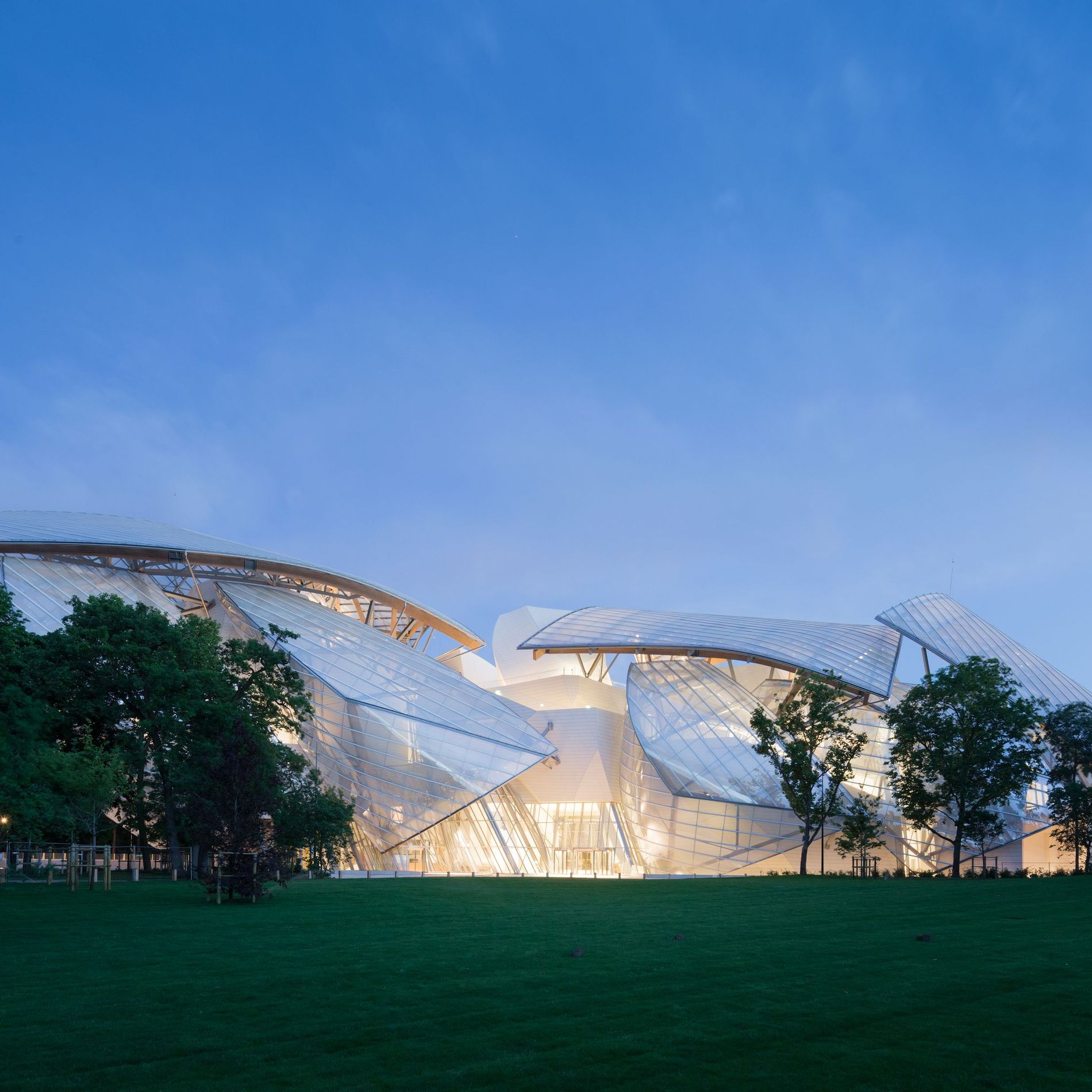 Photo: Iwan Baan, courtesy of Fondation Louis Vuitton
Louis Vuitton
Louis Vuitton is no stranger to the art world. The brand has a long history of commissioning artists to create windows, perfume bottles and products, with some collaborations dating back to the early 20th century. But it was Marc Jacobs who brought on a new form of artist collaboration for the brand during his time as women's creative director. In a revolutionary move, Jacobs gave artist Stephen Sprouse free rein over the LV monogram in 2001 – marking the first time such a privilege had been granted since its inception in 1896. The graffitied result sold out almost immediately, and when Louis Vuitton later partnered with artist Takashi Murakami one of the most iconic 'It' bags in fashion came to fruition.
In 2006, the LVMH Group opened a new chapter in its history of patronage with the creation of the Fondation Louis Vuitton. By October 2014, spearheaded by chairman and chief executive Bernard Arnault, the Frank Gehry-designed Fondation Louis Vuitton in Paris opened its doors – the result of nearly 25 years of commitment to the arts, culture and heritage. Since then, the museum has showcased contemporary French and international artists, including Damien Hirst, Wolfgang Tillmans, Andy Warhol, Gilbert & George and Louise Bourgeois.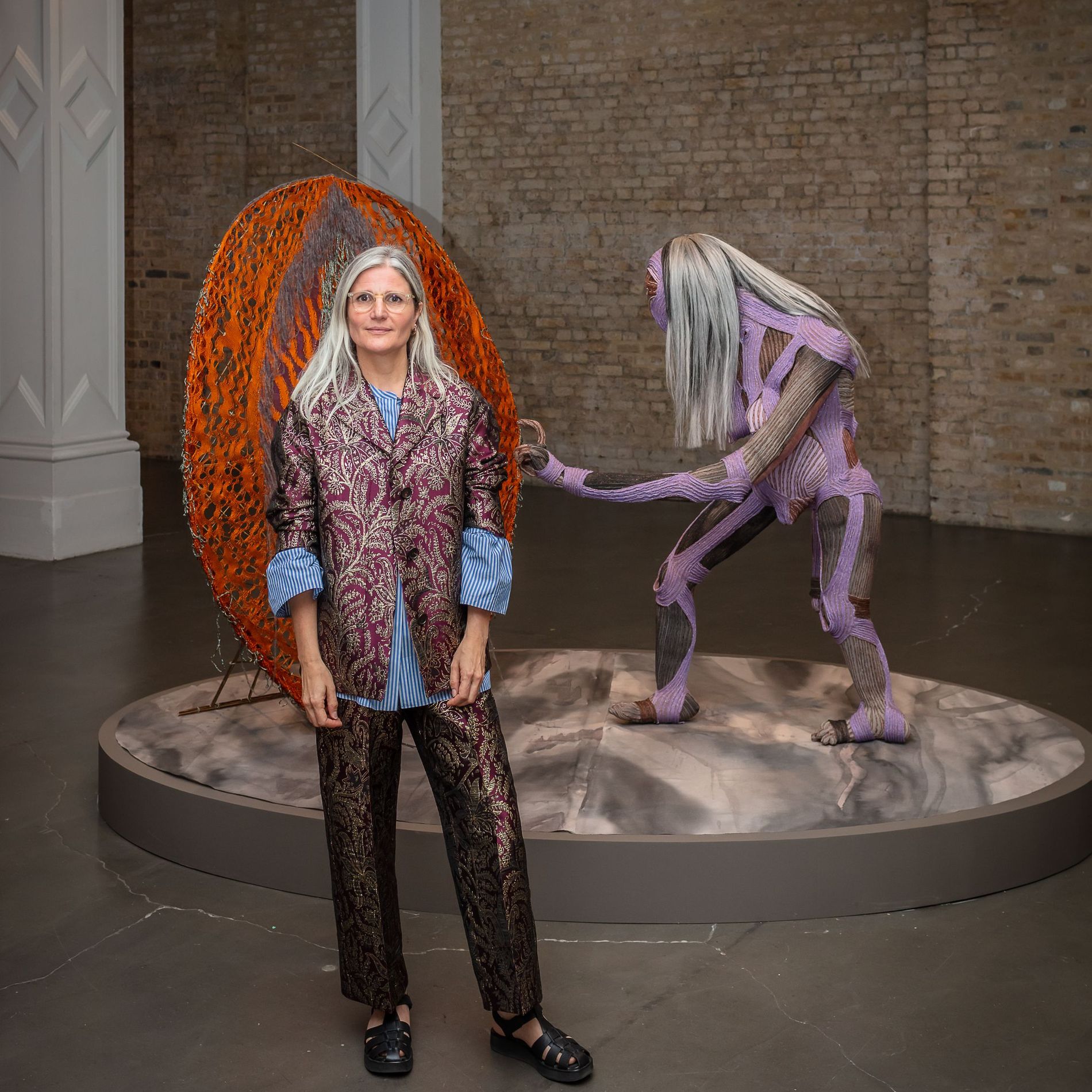 Emma Talbot debuts her latest body of work. Photo: Dan Weill, courtesy of Max Mara
Max Mara
In many ways, Max Mara is built on pillars of art and culture. Not only does the brand have an impressive fashion archive storing both its own collections and garments of historical sartorial value. It has also collated a library of fabric samples, sketches and reading material documenting culture and craftsmanship, which is no longer in existence (for example, Tartan fabrics no longer produced, and magazines no longer in print).
However, the crowning achievement for the family-owned fashion conglomerate is its work with contemporary artists. An avid art collector, founder Achille Maramotti sparked what would become the Collezione Maramotti. Housed in what was originally the first Max Mara factory – with oil stains still left on the stone floors after machinery – the Collection consists of several hundred works of art that date from 1945 to the present, of which something more than two hundred are on permanent display.
Continuing Achille Maramotti's efforts to support contemporary art, the Max Mara Art Prize for Women (in collaboration with London's Whitechapel Gallery and Collezione Maramotti) reflects Max Mara's close relationship with the worlds of both women and art. Emma Talbot, winner of the 8th edition and pictured above, just premiered her new body of work in Whitechapel Gallery earlier this week.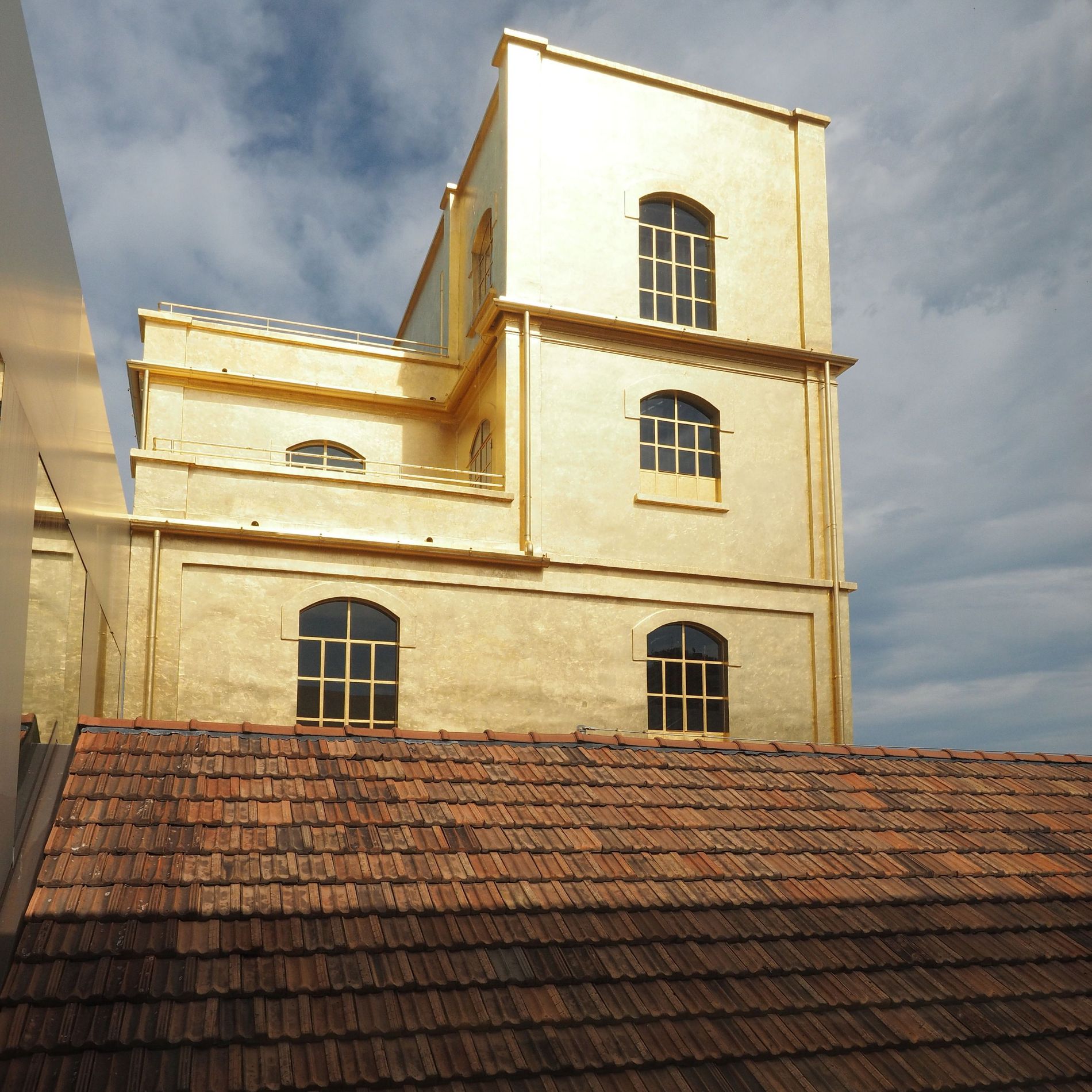 Photo: Getty
Prada
Devotees of fine art, Miuccia Prada and her husband, Patrizio Bertelli, were early to founding a foundation. The duo established Fondazione Prada in Milan during the mid-1990s and opened a permanent facility in 2015. In a 2019 interview with Vanity Fair, Prada said of her work with the foundation that "In my mind, it's so connected: the fashion, the art, the culture, the politics." In addition to housing the Prada Collection of notable works from the 20th and 21st centuries, the museum has become one of the city's leading contemporary art and culture institutions.
The Fondazione is no stranger to Scandinavian artists, in fact, the Danish art duo Michael Elmgreen and Ingar Dragset's solo show 'Useless Bodies?' is currently showing at the museum. Elmgreen and Dragset Michael Elmgreen famously created a sculpture of a Prada store in 2005 in the middle of the Chihuahua desert in Texas, intended as a take-down of commercialism. It is telling then that instead of shutting down the fake shop, Miuccia Prada's appreciation of art (and its purpose) resulted in the creative director allowing the artists to use the brand's logo and even donated merchandise to fill the installation with.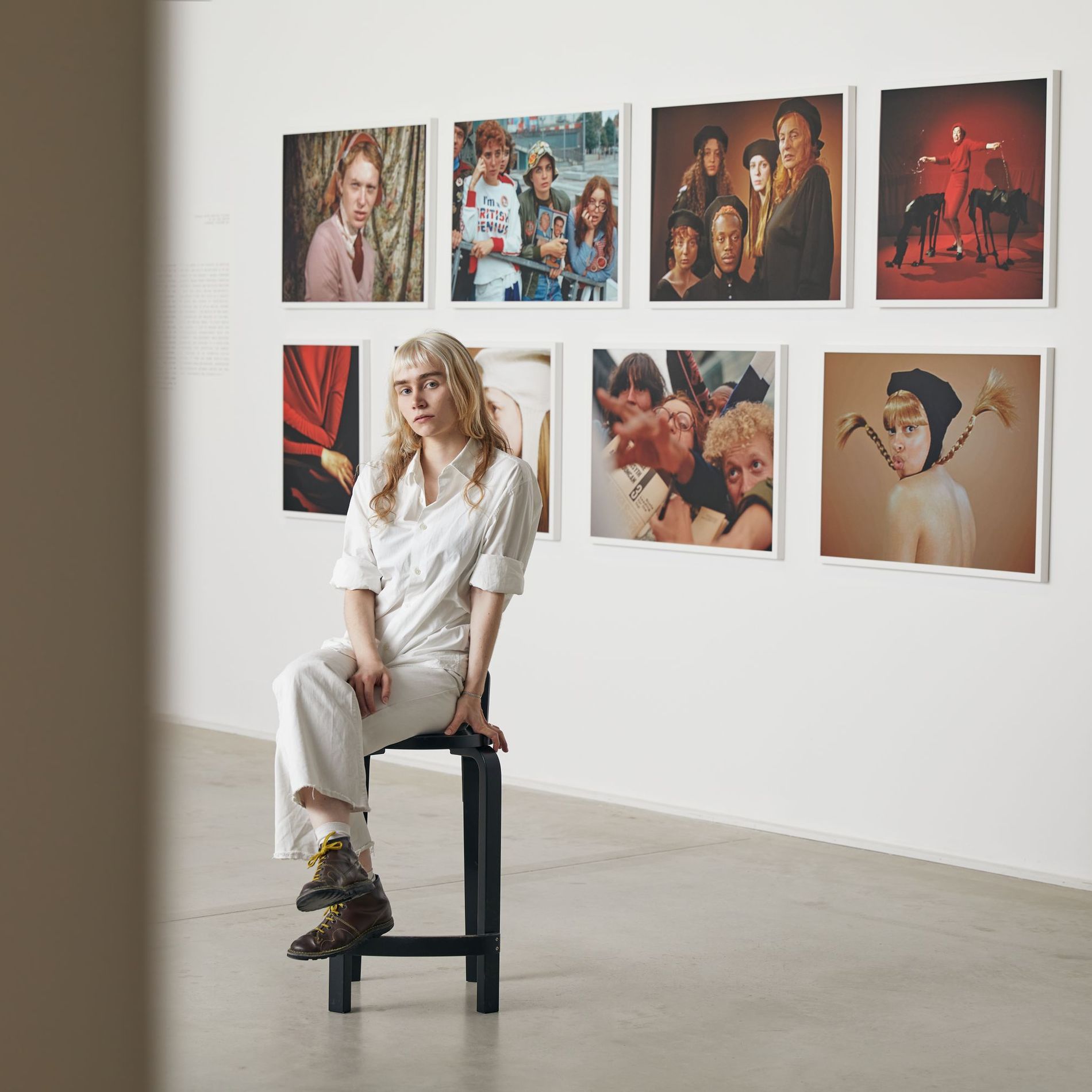 Rachel Fleminger Hudson, the recipient of the "Dior Photography and Visual Arts Award for Young Talents" . Photo: ©Andrea Cenetiempo pour Christian Dior
Dior
Part of the pantheon of courtiers, before Christian Dior became synonymous with the wasp-waisted 'New Look', he opened an art gallery in Paris with his friend Jacques Bonjean. Believe it or not, it was in fact this duo who, in 1931, exhibited their friend Salvador Dalí's painting The Persistence of Memory—featuring his famous melting clocks—in France for the first time.
Today, finding art on the Dior runway is a given. Kim Jones, who joined Dior Men as artistic director in 2018, cites the founder as his biggest inspiration: "I'm curating what a modern Dior would be looking at," Jones told GQ in 2019. At his first Dior show, he commissioned the artist KAWS to construct a nine-metre-tall floral statue symbolising Christian Dior. And in each collection since Jones has collaborated or found inspiration in the art world, most recently interpreting the 20th century bohemian Bloomsbury Group for the spring/summer 2023 collection.
On the women's side, Dior has given artists carte blanch in the past – famously asking multiple artists to reimagine the iconic Lady Dior bag. Beyond artist collaborations, the house continuously supports the Guggenheim International Gala each year. Most recently, the fifth edition of the "Dior Photography and Visual Arts Award for Young Talents" was awarded to Rachel Fleminger Hudson from Central Saint Martins, University of the Arts London. She will receive a 10,000-euro grant from Maison Dior and a commission for creative work.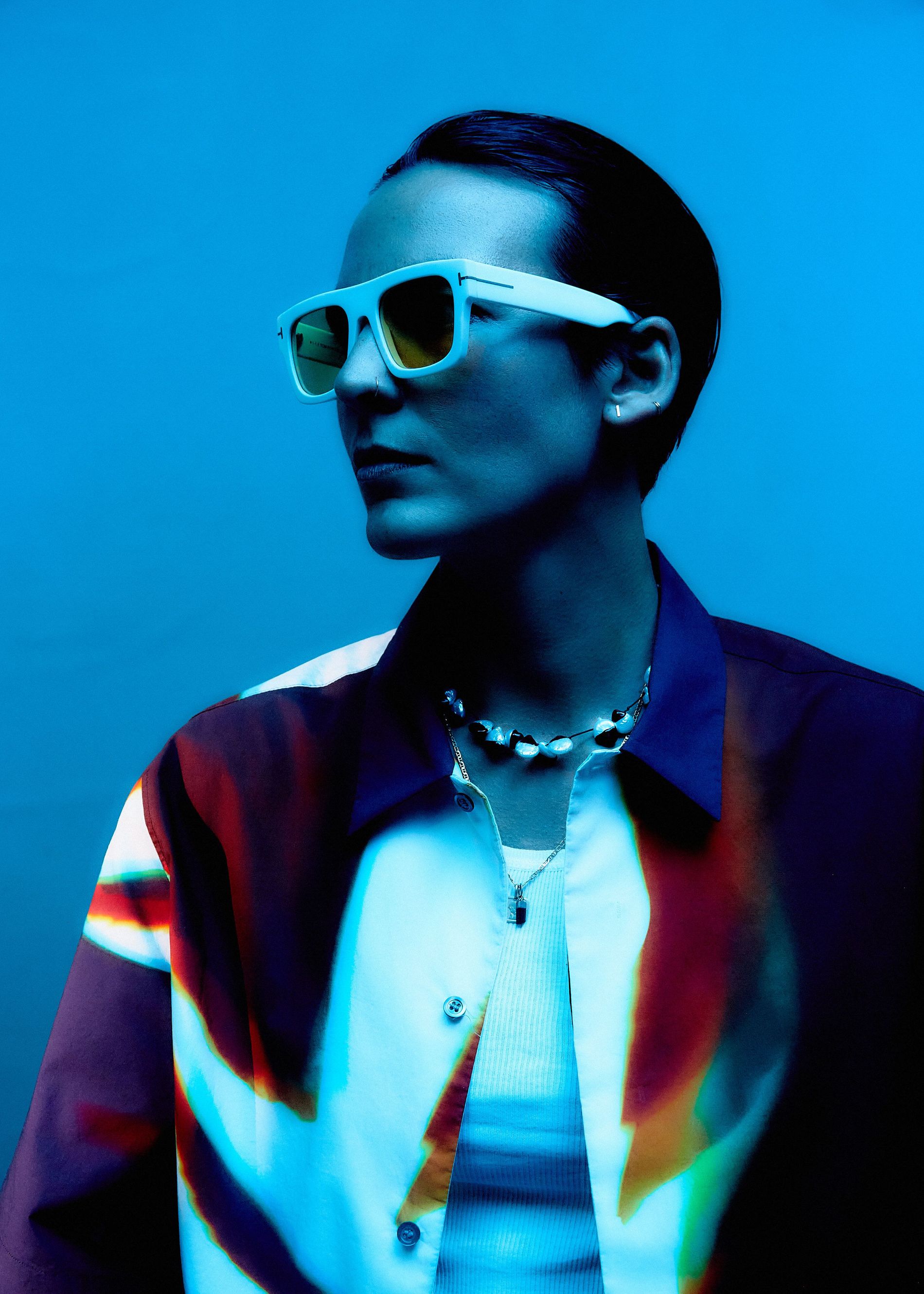 Self portrait of Lea Colombo for her collaboration with Cos. Photo: Lea Colombo
COS
Cos presented its first collaboration with the art world at Frieze London in 2010. The brand has since supported London's Serpentine Gallery, the Dia Art Foundation in the US and Milan's annual design fair, Salone del Mobile. Having firmly established its legacy of artist collaborations, Cos' Coal Drop Yard store, in central London, was established in 2018 as both a retail space and exhibition hall. "I don't think there is anything unique about taking inspiration from art," Karin Gustafsson, creative director at Cos, told The Guardian on the occasion of the opening. The location, she said, "is like a gallery and shop coming together in one space – closing the circle and showing our inspirations together with our collections."
The store is a multifunctional platform that hosts site-specific works such as Orbits by designer Paul Cocksedge and Conifera by architect Arthur Mamou-Mani and his eponymous studio while offering gallery space to emerging artists. Most recently, it housed artwork by South African artist Lea Colombo as part of the launch of the brand's collaborative capsule wardrobe with the artist.