A Swedish brand with an Italian heart, Stefania Esse sets out to introduce itself to the Scandi market
"I'm Italian... there's nothing Scandi in me originally," the founder of Stefania Esse, Stefania Stroppiana, explains. "I like to say that I moved to Sweden for love, even though it happened during a divorce." Founded in Stockholm in 2016, the brand has a distinctly Italo-Scandi soul. Mainly focusing on cashmere, the brand's curated collection offers a range of knitwear alongside a selection of cult pieces - such as capes, kaftans, kimonos and blazers.
After graduating from university in London and a trainee program in Stockholm, she started her professional path within the family business - Mondo Group, best known for manufacturing and installing athletic surfaces - first in Italy and then in Luxembourg."I've always been a bit of a nomad. I like to travel and experience different cultures. I have three half-Swedish children, and I wanted them to get close to their Swedish roots."
Stroppiana has always had an interest in fashion, but working for her family's company didn't leave a lot of time to spend on passion projects. "Moving to Sweden allowed me the freedom to start something new," she explains. "I couldn't work full-time in the family office anymore, and I remember thinking, it's now or never."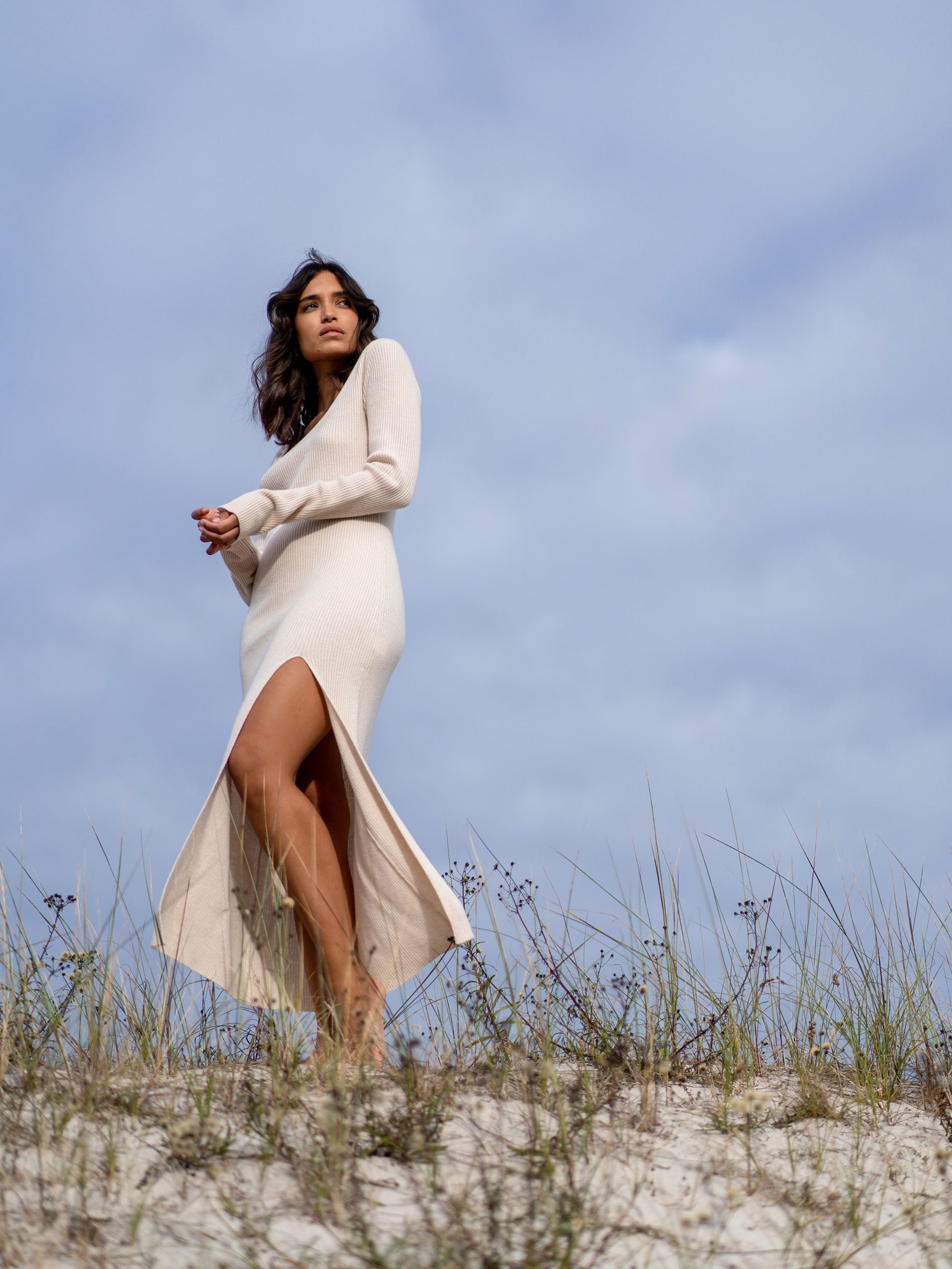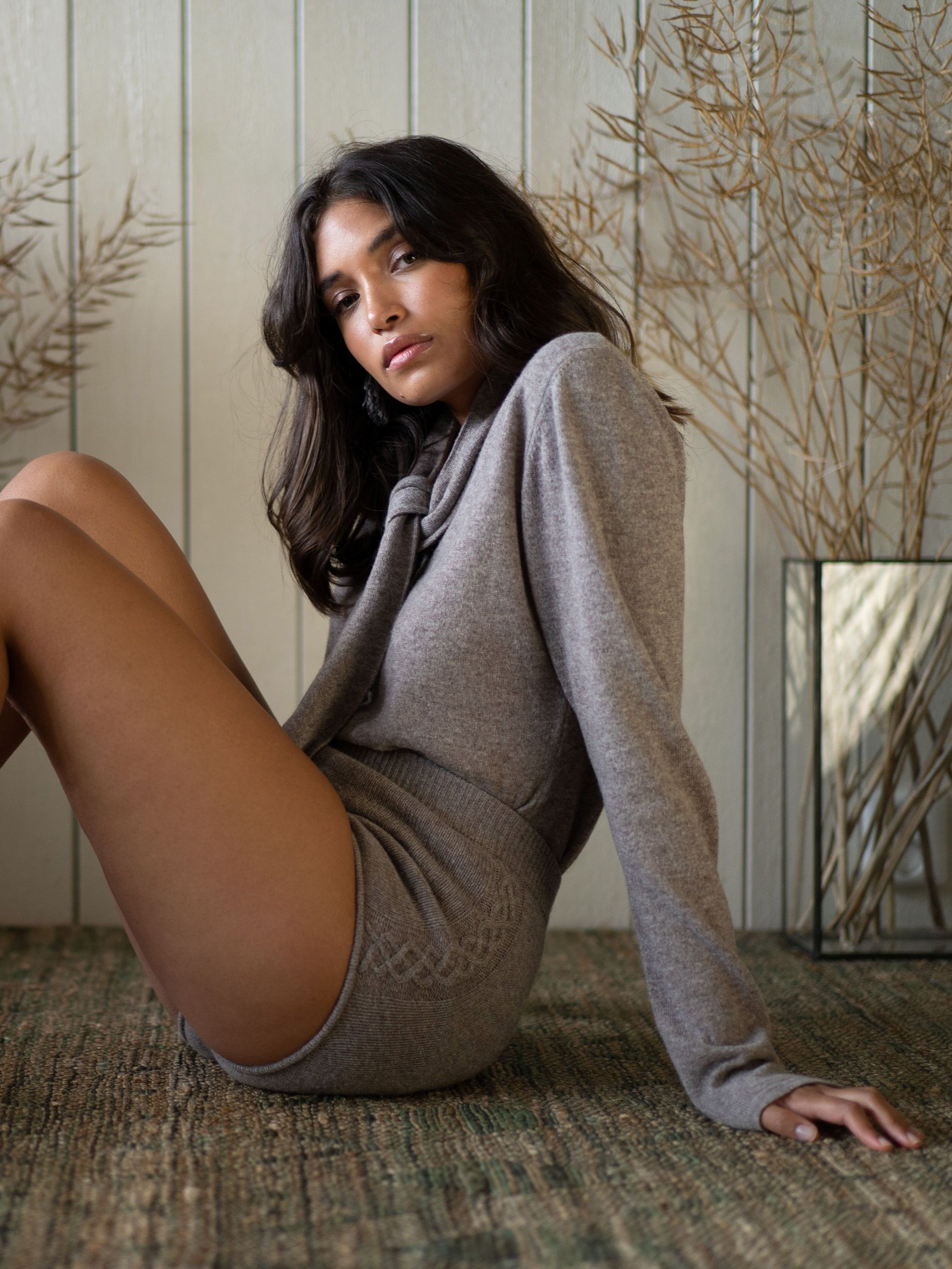 It all started with a single garment: My Tree cape. "It's a bit of my signature," Stroppiana explains. "Even though I've developed my style since then," it still embodies the brand's design DNA. "I think I've become more Scandinavian in my style over the years, though," she adds.
The design process developed over the years, resulting in the permanent but ever-evolving collection named Resounding Me. In addition, the core collection is expanded upon in exclusive capsules developed in collaboration with other designers.
Currently part of the collection and made of cashmere, the latest version of the My Tree cape depicts the Tree of Life in stylised hand embroidery, which took over a month to complete. "When I started out, it was all about the embroidery, but now the design leans more towards clean lines. Both parts are equally important to me." Today, all the embroideries are handmade in the southern region of Apulia, Italy.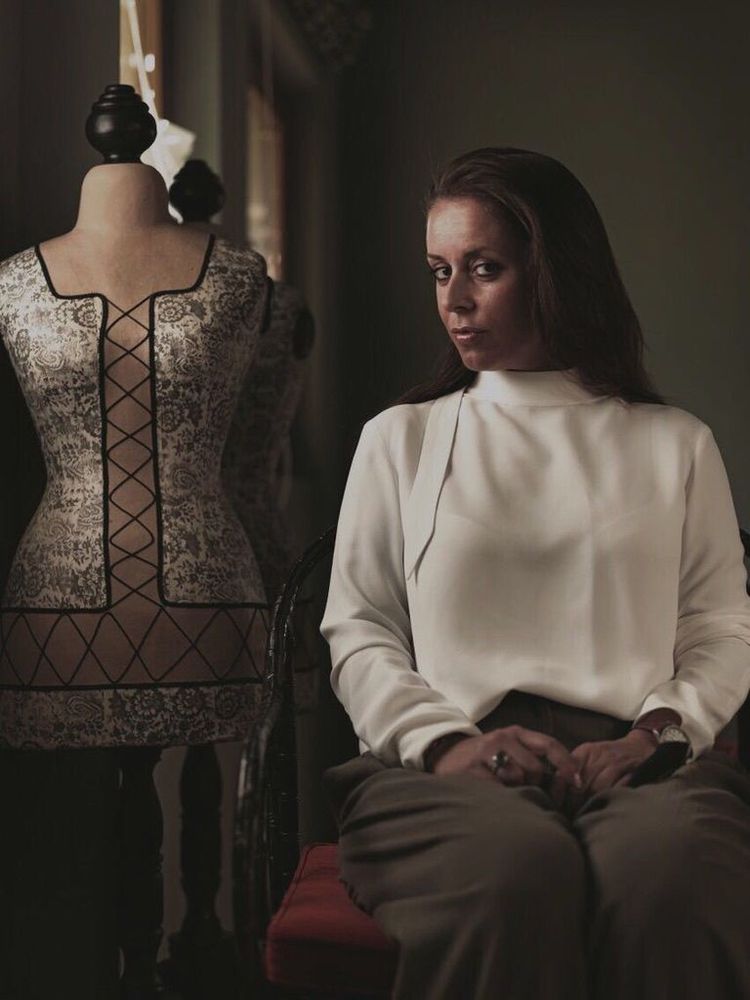 Founder Stefania Stroppiana.
Stefania Esse strongly believes that slow and sustainable fashion is one of the answers to a better tomorrow. "It's a long process, and being completely transparent, it's difficult being a small brand. But it is one of the reasons why we only produce in artisanal factories," she explains. Today, orders are all fulfilled in small workshops all over Italy under the motto "take as much time as necessary."
"We're also working towards making more and more of our products made-to-order. Of course, that's difficult to do, but it is more sustainable and gives our customers more choice." This customisation option is already implemented in the brand's cashmere garments, with 16 colourways of yarn and the possibility of asking for monograms. "We're also looking at upcycling and alternative yarns that are more sustainable."
Watch the Stefania Esse x Vogue Scandinavia video:
Ever since 2016, Stroppiana has worked on solidifying her brand. However, it took time to find the right balance and give Stefania Esse its final shape. Now, she feels that the brand is mature enough for an official presentation to the Nordic market in an exclusive video launch on Vogue Scandinavia's digital platform.
The video is not meant to introduce a collection or a creative direction but instead to present the brand in an artistic and personal way. Shot along the Swedish coast, mainly at Beddingestrand, where Stroppiana has spent a lot of time being inspired by the unspoiled nature. "We have a small cottage there, and It's really my safe space. So I've spent a lot of time there lately."
The film features two models - one representing the brand's Italian heritage, the other its Scandinavian spirit. Supported by an original soundtrack composed by DJ Ramona Yacef, the voice over is done by Stroppiana herself. The words she speaks are in Italian: "Ci sono persone affezionate alle proprie radici, ma con un grande spirito nomade" (There are people attached to their roots and yet with a nomad spirit). The narration reflects both the Italian and Swedish soul of Stefania Esse.
The film is launched exclusively here on Vogue Scandinavia.