Loved ones and fans of the Friends star have shared messages on social media as news of his untimely death rippled across the world
The American-Canadian actor Matthew Perry, known for his performance as Chandler Bing on Friends from 1994 until 2004, has died from an apparent drowning at his home in Los Angeles, according to reports. Perry was 54.
Born in Plymouth, Massachusetts, to an American actor father and Canadian journalist mother, Perry spent his early years in Ottawa following his parents' divorce when he was still in infancy, before moving to LA at 15 to pursue a career in show business. Upon graduating high school, Perry booked a string of supporting roles on television and in movies before being cast as a regular on the 1990 CBS sitcom Sydney, starring Valerie Bertinelli. He would go on to make appearances on 90210 and the short-lived Home Free before auditioning for Friends. (Perry had previously worked with creators Marta Kauffman and David Crane on the HBO sitcom Dream On.)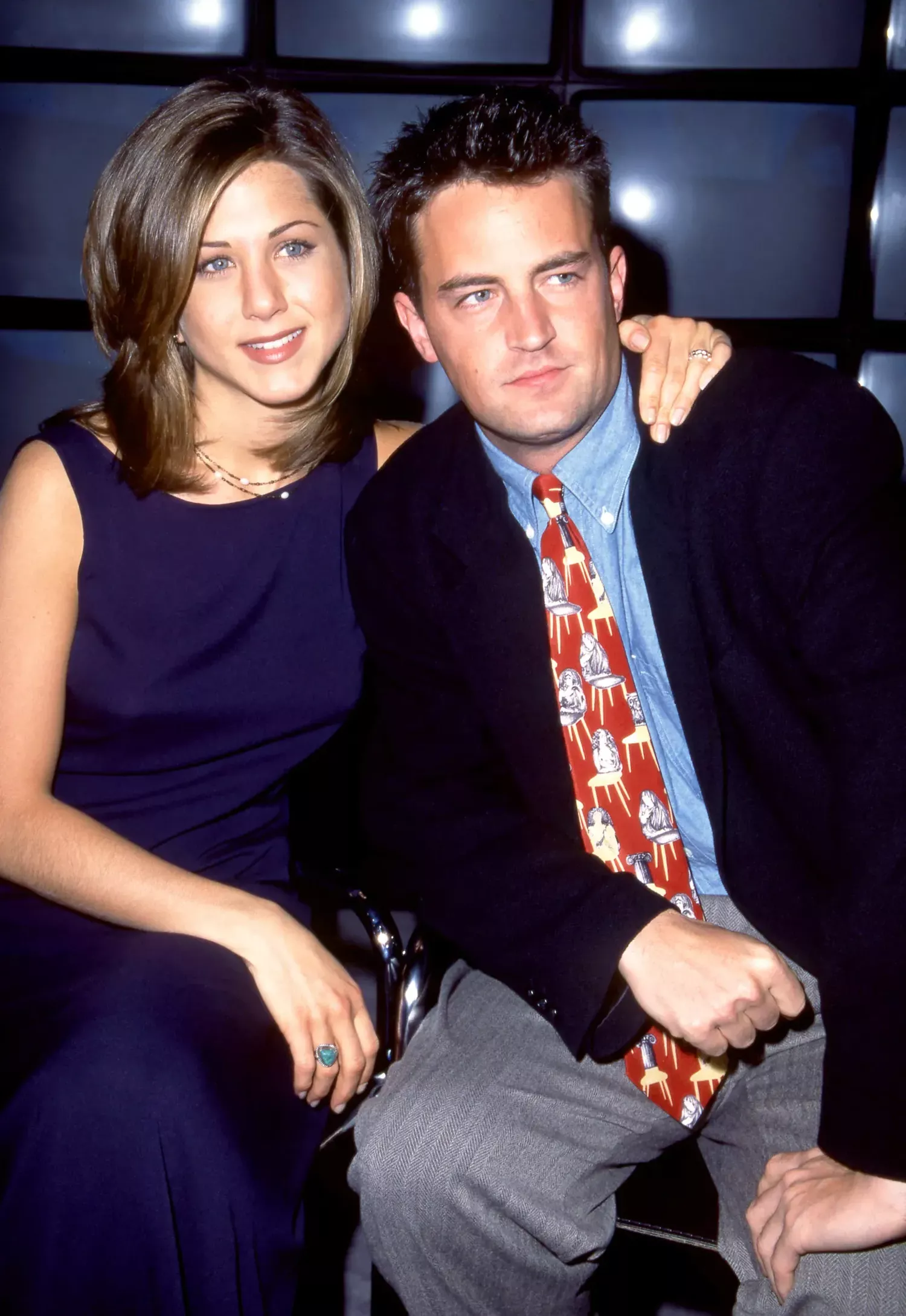 Matthew Perry with his Friends co-star Jennifer Aniston. Photo: Ron Davis/Getty Images
For the next 10 years and 10 seasons, Perry – the youngest person in Friends's main cast (he was newly 25 when the first episode aired) – would play the dryly funny Chandler Bing opposite Jennifer Aniston's Rachel Green, David Schwimmer's Ross Geller, Courteney Cox's Monica Geller, Lisa Kudrow's Phoebe Buffay, and Matt LeBlanc's Joey Tribbiani. The show's massive success was, for Perry, a dream come true: as he recalled in his 2022 memoir Friends, Lovers, and the Big Terrible Thing, shortly before landing his part on Friends, Perry prayed: "God, you can do whatever you want to me. Just please make me famous."
Indeed, Friends did make him famous, and wealthy – by 2002, he and his cast mates were making upwards of $1 million each, per episode – but those years were also coloured by health issues, and Perry's struggles with both alcoholism and opioid abuse. In his book, the actor recalls detoxing more than 65 times, and spending "nine million or something trying to get sober" over his lifetime. (By last autumn, he had been clean for about 18 months.) "It's a hideous disease, and he has a tough version of it. What's not changing is his will to keep going, keep fighting and keep living," Kudrow told the New York Times last year.
The news of Perry's death on Saturday came as a shock to his legions of friends and fans, both in Hollywood and around the world, who flooded social media with condolences. Read some below.
Loading tweet
Loading tweet
Loading tweet
Loading tweet
Loading tweet
Loading tweet
Loading tweet
Loading tweet
Loading tweet
Loading tweet
Loading tweet
Loading tweet
Loading tweet
Originally published on Vogue.com