A move the Danish musician hopes will further normalises same-sex couples, both within dance and beyond
Lately, Freja Kirk has been preparing for two big dances. One will take place at her wedding, to Danish-American actress Sus Wilkins. The other will be her debut performance on Vild Med Dans, the Danish iteration of Dancing with the Stars, on September 10th.
The Danish musician's appearance on the reality competition is not simply notable because she has absolutely no dance experience — that's par for the course. Kirk will make up one half of the show's very first same-sex female couple (last season, actor Jakob Fauerby and Silas Holst took the win as the first male couple). "The only way I would do the show is if I would dance with a woman," Kirk says.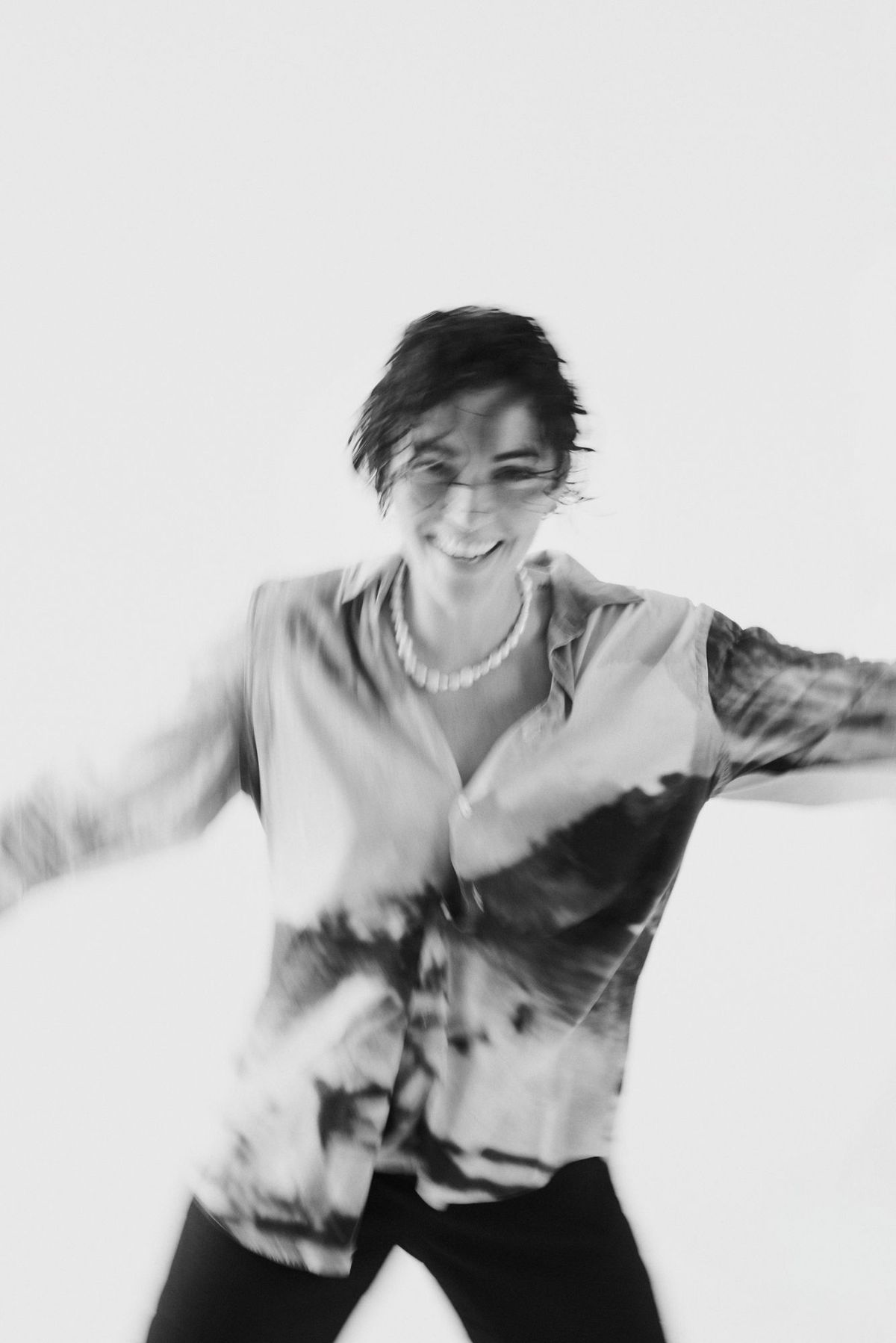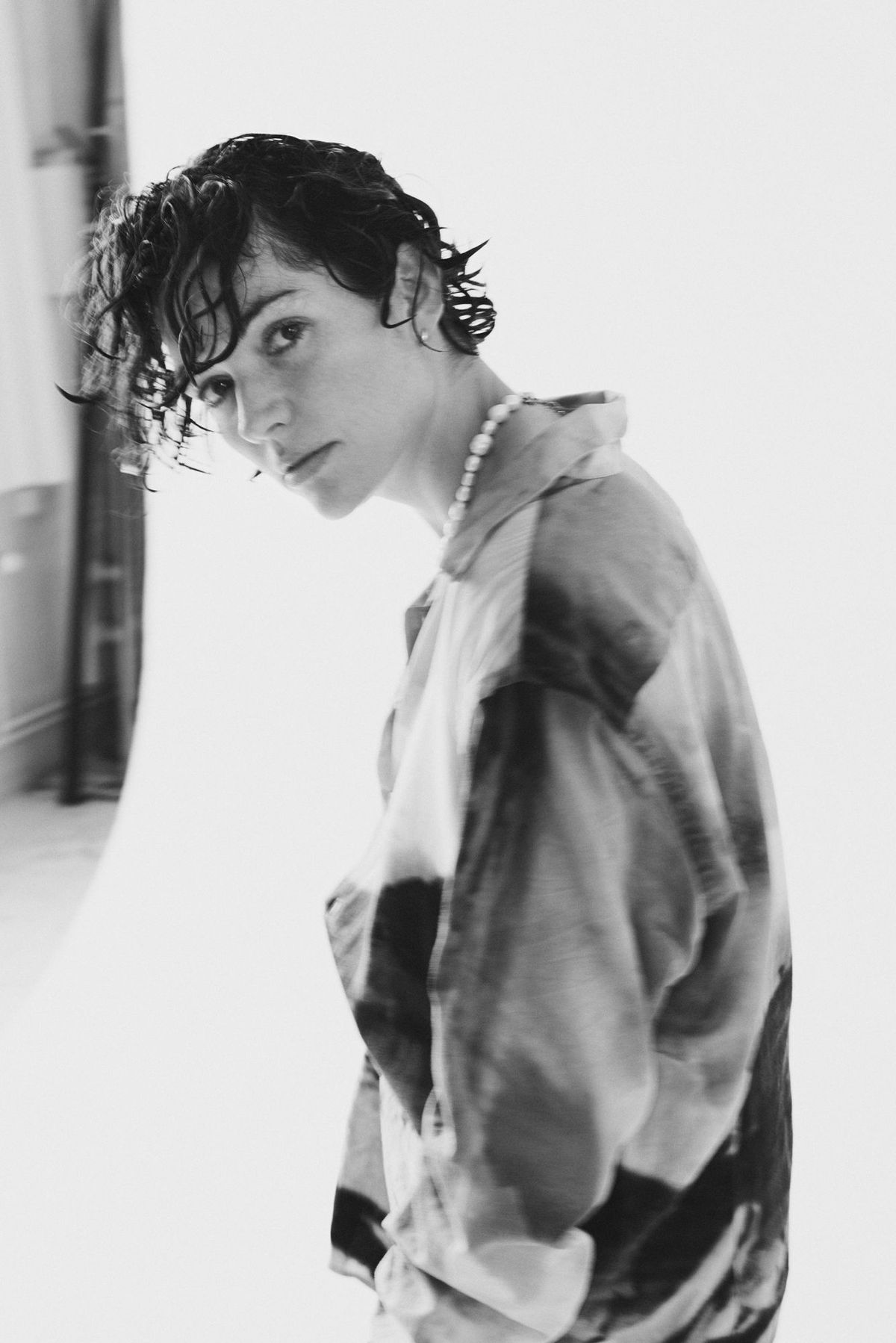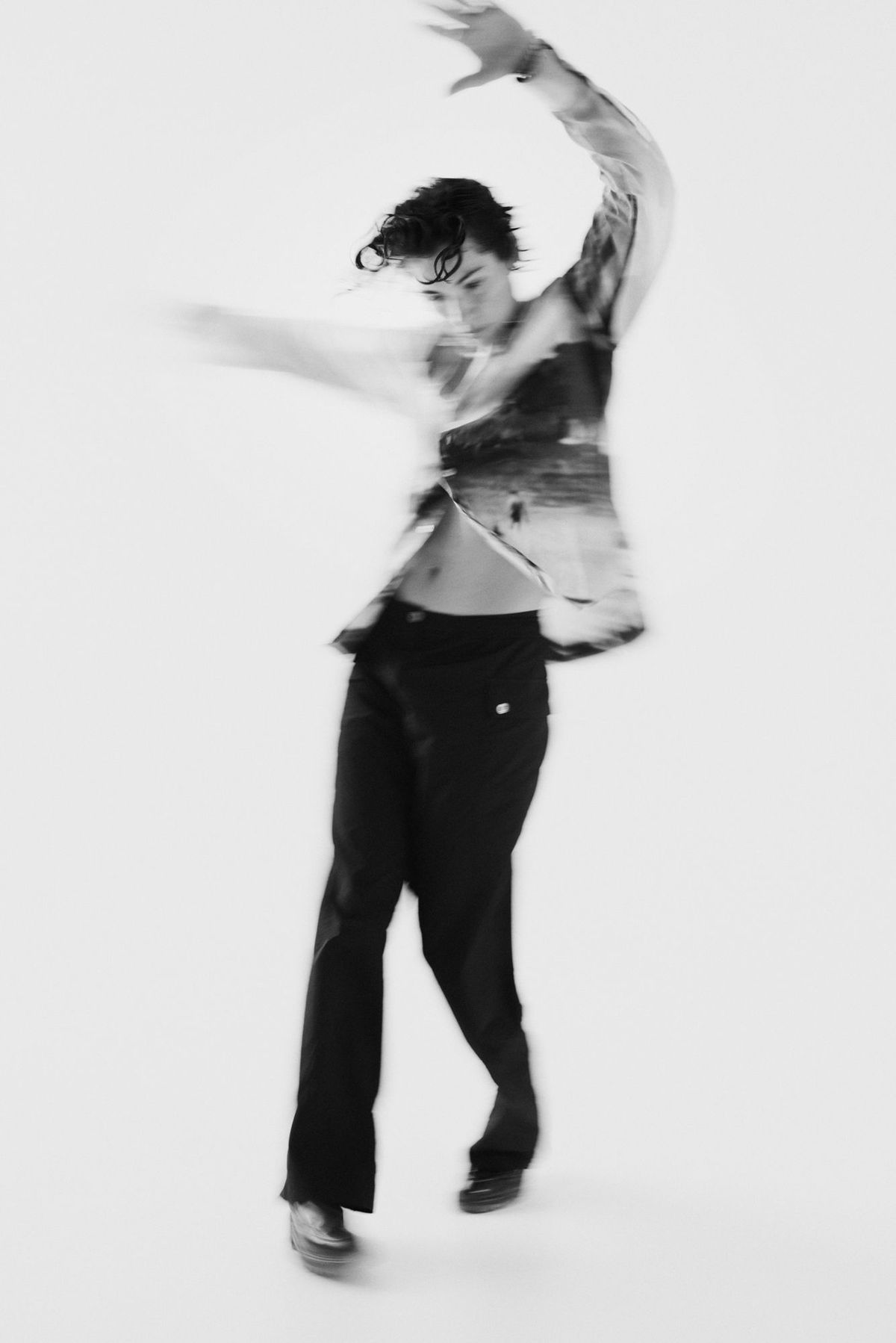 While partnering with a woman was a given, opting to step completely out of her comfort zone, onto one of the nation's most beloved stages, required a little more consideration. "I was really hesitating. I was like, 'Oof, this is an iconic show,'" she admits. "I've watched it so many times, but not in a million years could I imagine myself in those dancing shoes."
Luckily, Kirk is in good hands with her dance partner, Claudia Rex, a fan-favourite who returns to the series for the first time since 2017. "She's a legend," says Kirk. "So it's kind of her comeback as well."
Kirk, who describes herself as "something between a woman and a man," foresees taking on what is traditionally the male role in the various forms of ballroom dance. To prepare for the more physically taxing elements — the lifts, especially — Kirk has been "getting in shape, for real." Still, she and Rex intend to further subvert gender stereotypes by sharing some of the so-called female and male parts. Rather than donning a straightforward suit or tuxedo, Kirk envisions a wardrobe that's more Harry Styles than Fred Astaire.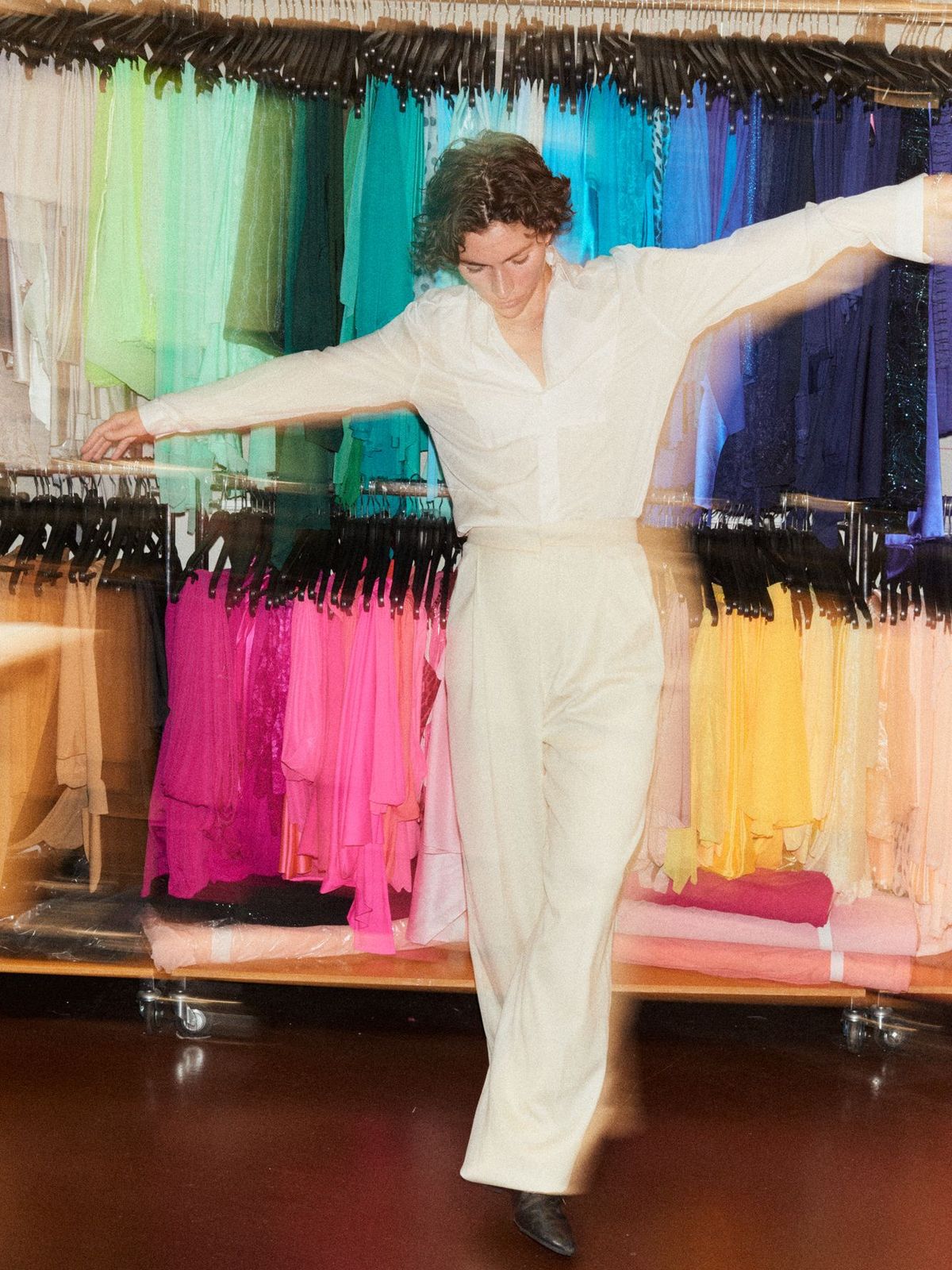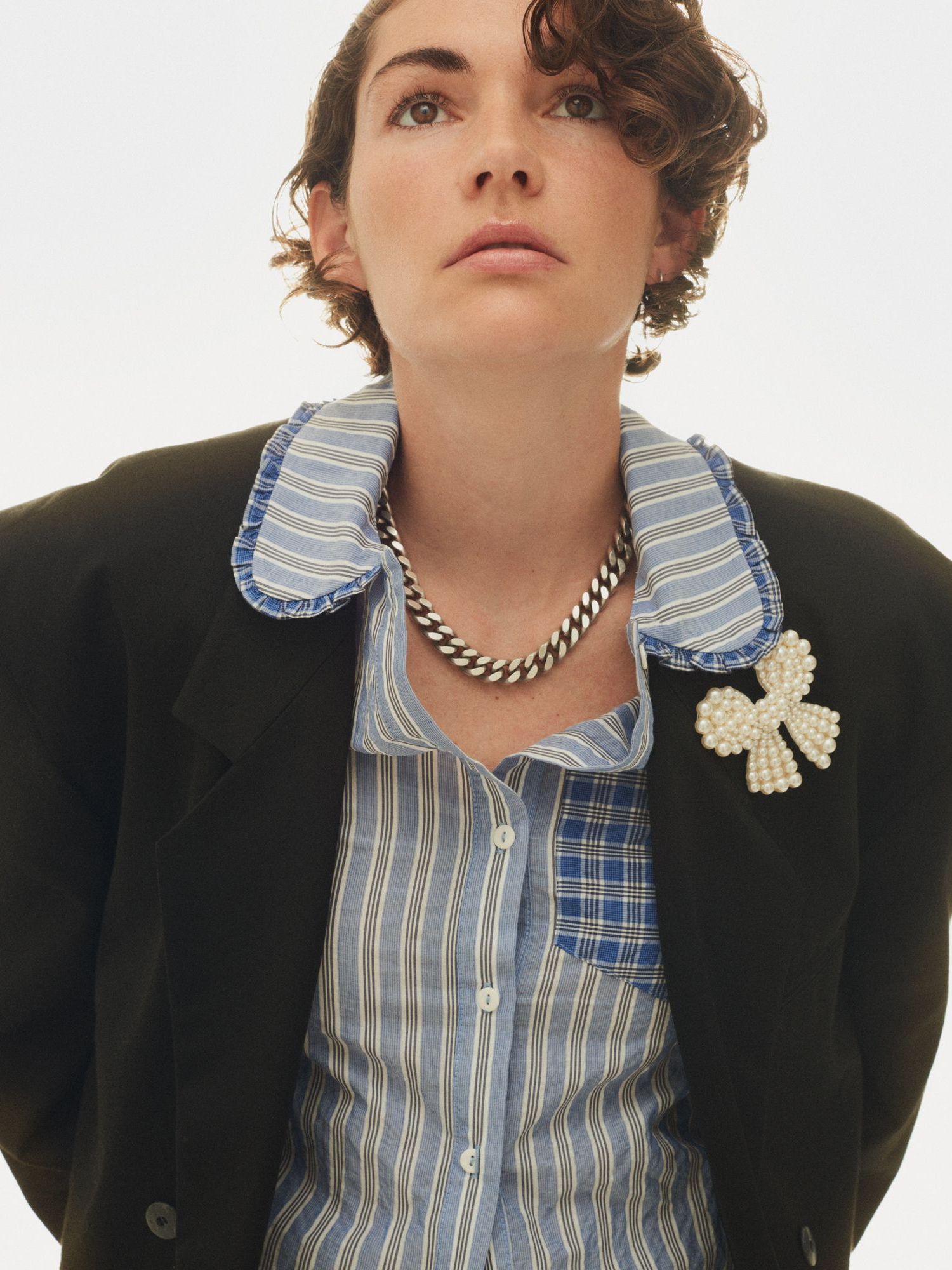 This isn't Kirk's first brush with reality competition — she first made waves on Denmark's The Voice in 2012 — but dancing the Viennese Waltz or the dreaded Quickstep is a far cry from her typical performance style. The artist oft pairs her moody pop with "subtle movements". "I walk around the stage, I'll run a bit. I do my thing, but on a small scale," she says. Meanwhile, Wilkens, a former professional hip-hop dancer offers her fiancé more warning than advice. "She'll say to me, 'You wait and see, because it's going to be f***ing tough.'"
Kirk hopes that her inclusion on the series further normalises same-sex couples, both within dance and beyond. "In Copenhagen, I feel like it's really a safe spot for me, because it's pretty normal here, but as soon as you get just 20 kilometres outside of Copenhagen, people still get beaten up [for being who they want to be]," she says. "So I'm really proud of being part of this and hopefully changing something in the bigger picture."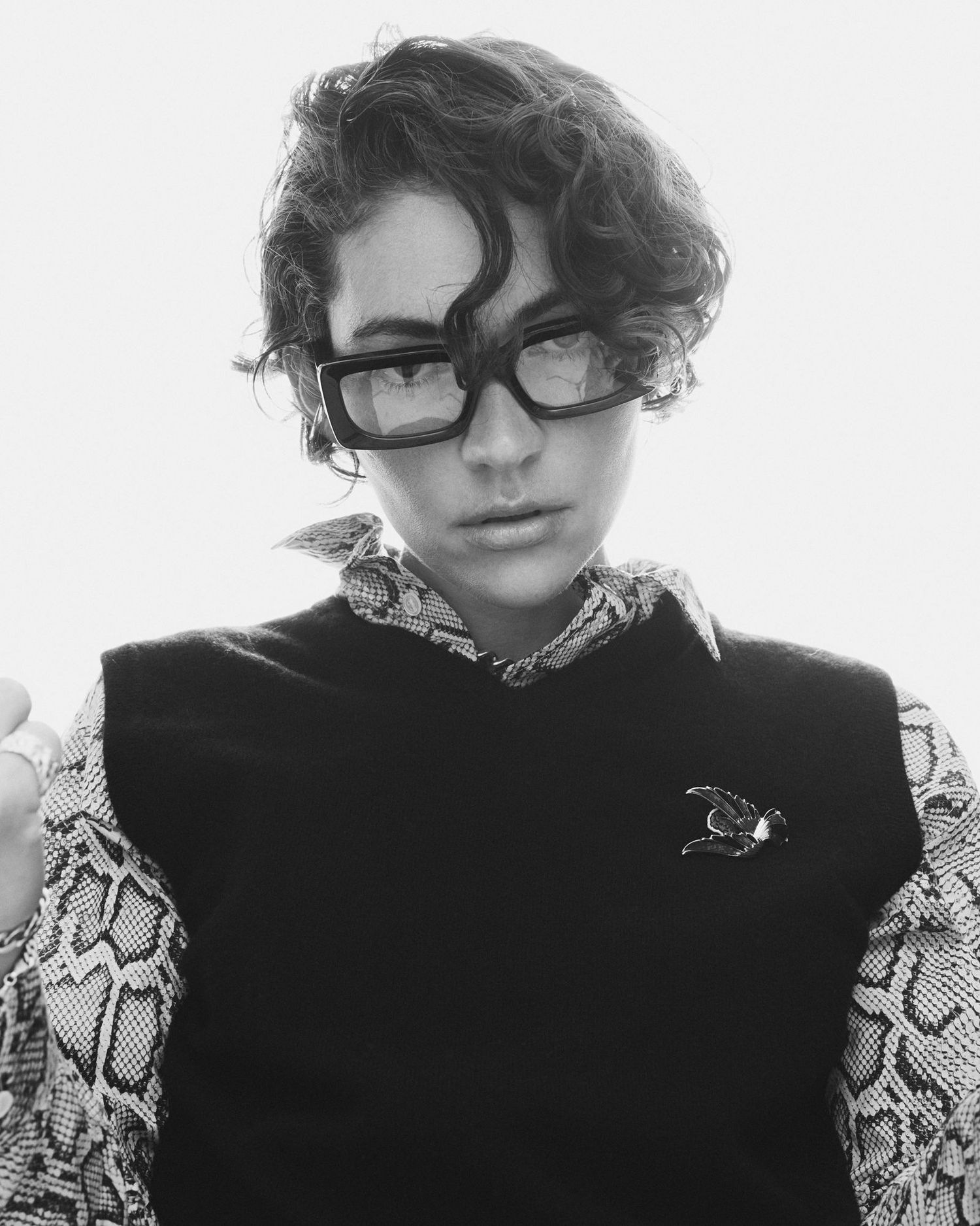 Photo: Oscar Meyer
While we will have to wait until Kirk takes the stage to see what moves she's got up her sleeve, there is one classic moment she hopes to recreate: the Dirty Dancing lift, specifically the recreation by Ryan Gosling and Emma Stone in the film Crazy, Stupid, Love. "It's so epic and really, really sexy," she says. "I tried it with my girlfriend and failed every time."
Photographed by: Oscar Meyer
Styled by: Rasmus Bartram