In celebration of the launch of Vogue Scandinavia, we asked one French writer to pen an ode to the world's new favourite aesthetic... ours
It's a hard one to let go: the Parisian ideal. For so long it has sat on a sartorial pedestal, a reliable shortcut to unquestionable good taste. I should know, I am half-Parisian myself, and I cling to my Breton tees and monochrome palette like I do my French passport. But a quiet revolution has been simmering in my wardrobe that stems not from the winding streets of Le Marais, but the avenues of Stockholm and Copenhagen.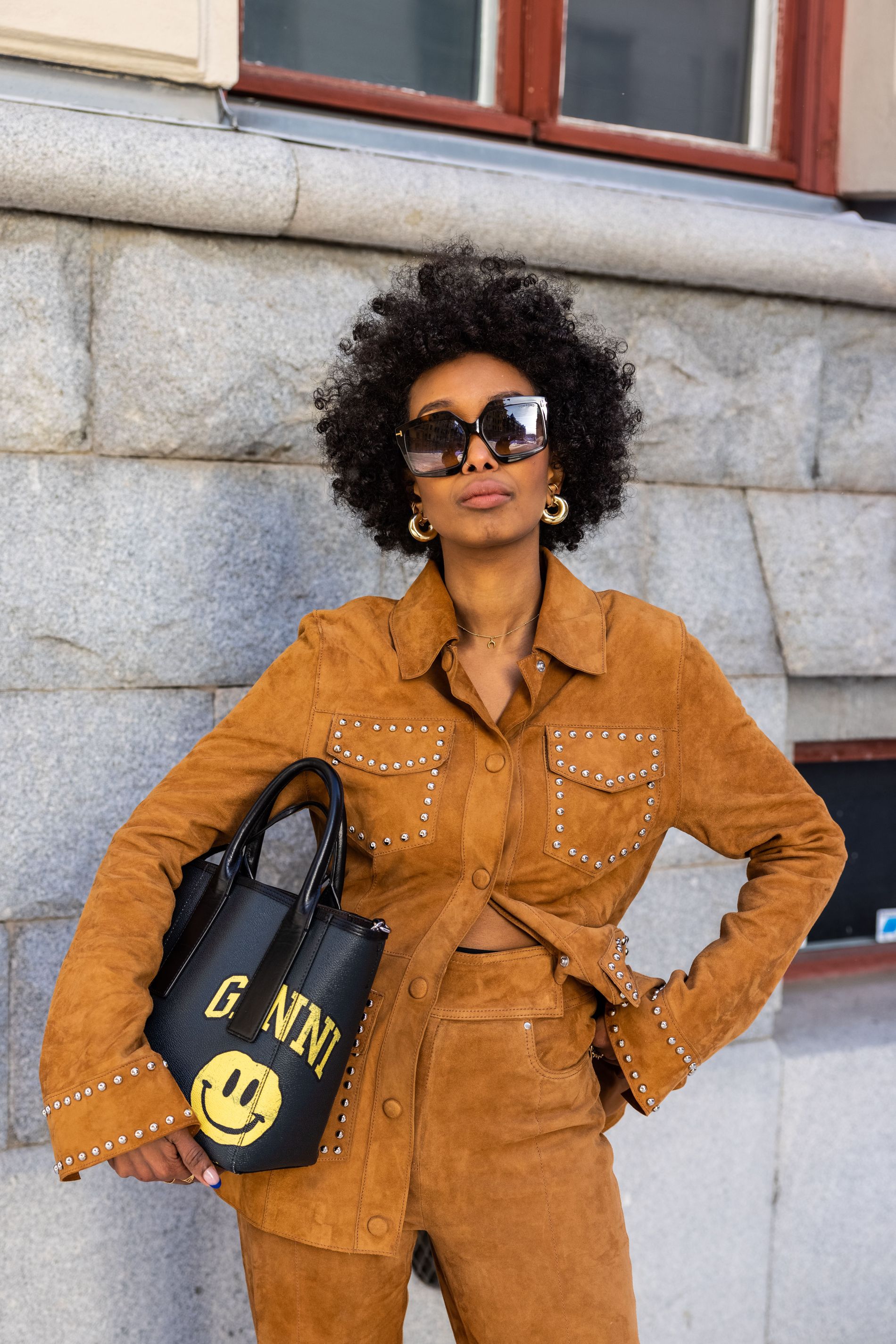 Mona M. Ali outside Hotel Diplomat during Stockholm Fashion Week. Photo: Getty
Dressing Scandi has seen a gradual but not imperceptible impact in global trends in the past decade; from the cult Acne pistol boots to Ganni's Danish nonchalance and the voluminous dresses trickling through to the high-street from Cecilie Bahnsen.
Much of us took notice back in 2017, thanks to 'hygge-hype', when the word created a cultural craze and garnered an average of 168,000 internet searches a week. It was the same year Copenhagen Fashion Week reinvented itself as the epicentre of Scandinavian fashion and all eyes – and the style set- headed North for inspiration. For the last four years, it has been the Scandi pack, not their Parisian sisters, leading the charge.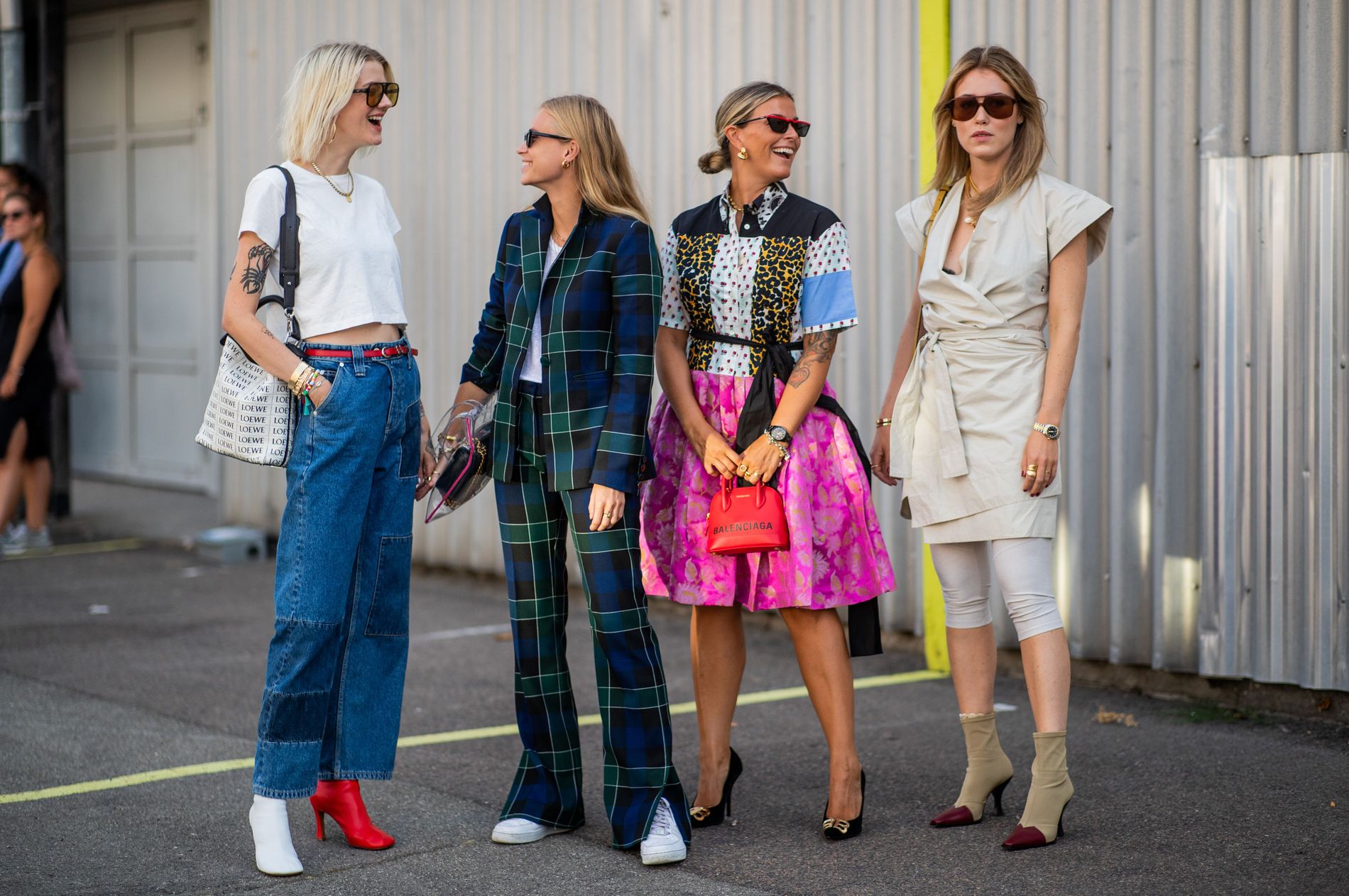 Street Style, Copenhagen Fashion Week. Photo: Getty
'The Scandinavians have always had great taste,' says Paris-based fashion journalist Monica de la Villardière, a staunch advocate of the French capital's aesthetic, who has also seen the influences of Scandi style on her own wardrobe. 'Thanks to Instagram, we are all finally more aware of it.'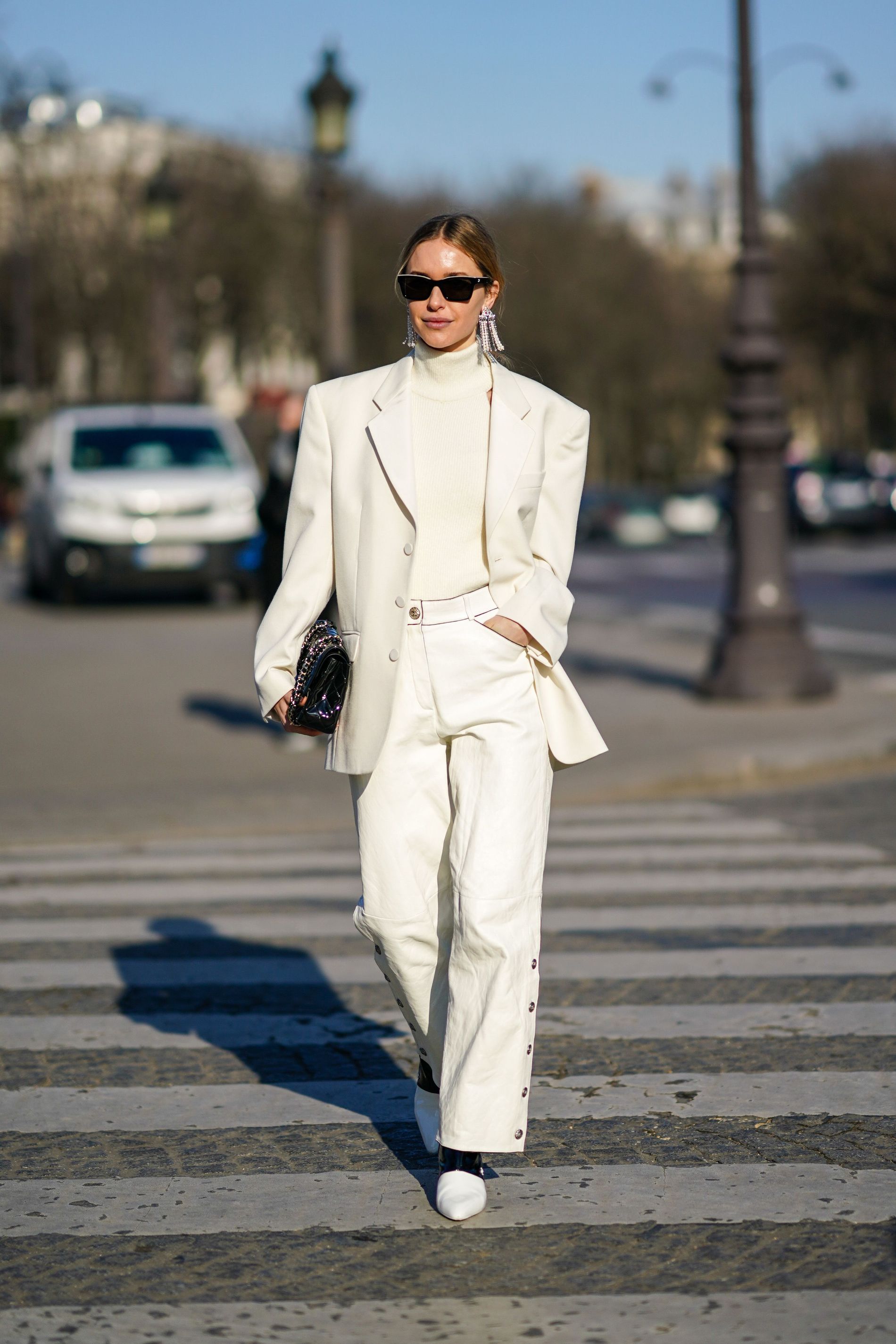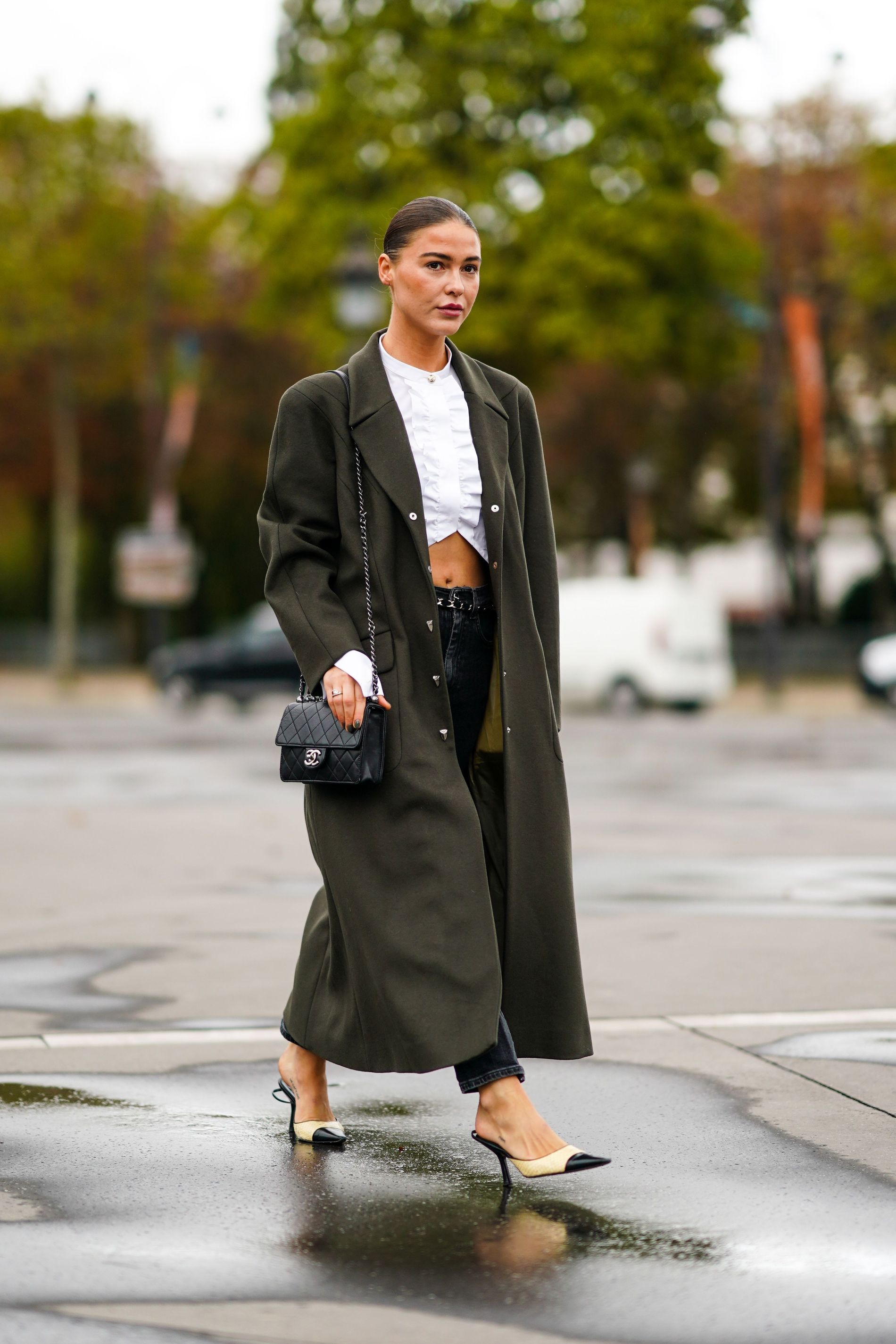 These days, the women dominating Monica's feed, and mine, are likely to be Scandinavian. Heavy-hitters from Pernille Teisbæk and Anna Winck to Sophia Roe boast a multi-million-strong army of Instagram eyeballs between them. Their looks often share DNA with Parisian style – a classic, unforced feel - but there is a key difference.
'For a Parisian, the worst thing you can be is mal habillé (badly dressed),' de la Villardière explains, as we share anecdotes from our own families' horror of shorts and flip flops. But there is a freedom to Scandi style that is missing in the strict mores of the Rive Gauche code. A Copenhagen or Oslo aesthetic will invite you to experiment and make mistakes, to play with fashion, not to be afraid of colouring outside the lines (or colour at all, for that matter).
'Scandinavians have extracted dressing philosophies from Parisian style but turned it into a more playful approach to dressing up,' agrees Copenhagen-based influencer Marie Wibe Jedig.
Lolli Lewis, a Londoner living in Stockholm, says this is what appealed to her when she moved. 'There is that 'less is more', functionality but there is also a much more bold, colourful and quirky side to it. I like that I can play with both. One day I could be wearing a piece from Totême and the next it could be a dress from Stine Goya.'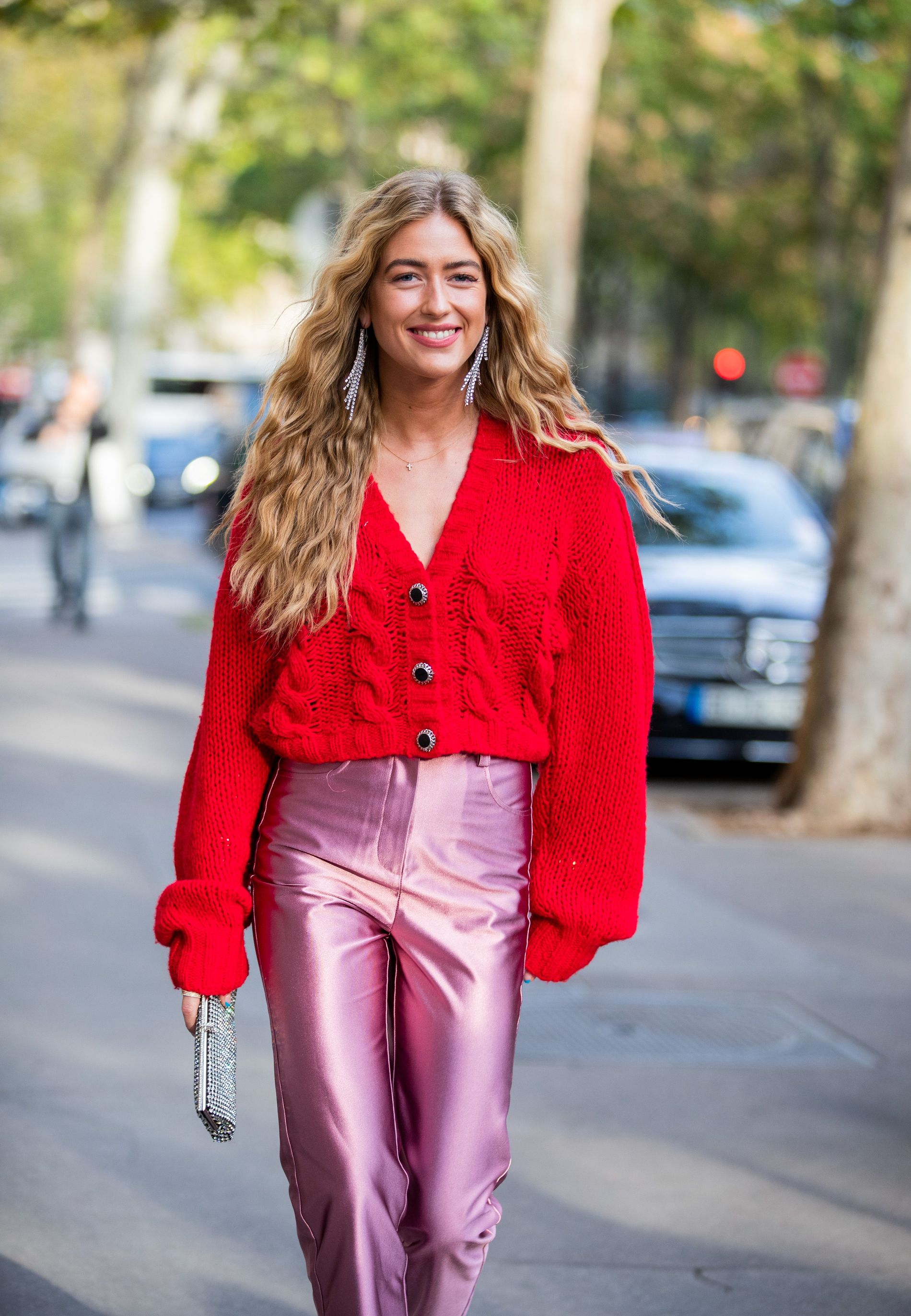 Emilie Sindlev. Photo: Getty
The joyous experimentation of this aesthetic is a big draw for Gen Z, who take their sartorial cues, from silhouettes to colourways, from Copenhagen far more so than Paris and this generational shift is turning the tide away from Gallic dominance. But Scandi style's vintage-led, sustainability-focused core makes is what is pushing it to the forefront, making it incredibly attractive to our current appetite for ethical fashion.
'We are selective about everything that goes into our wardrobes,' explains Stockholm-based blogger Felicia Ackerstrom, of Scandi's style's rejection of fast fashion, 'We make smart choices and focus on great materials and long-lasting pieces.'
Sustainability was a central tenet of Copenhagen Fashion Week's 2017 re-brand and Scandinavia remains an unopposed global leader on this front. When Oslo-based influencer Nnenna Echem tells me, she thinks Scandi style is 'effortlessly cool,' this is what she means. It is not just the inflexible good taste of Paris, but the kind of cool that has real currency these days, with a mindset and a lifestyle behind it, that is undeniably of the now. This is more than hygge-hype. Sorry Paris, this feels like the future.