Serving as direct inspiration for both Moschino and Rotate and indirectly referenced by countless others, Fran Drescher has emerged as the muse of the season
We love a 1990s reference. It was a kitschier time, a simpler time, with bigger phones and thinner eyebrows. As spring/summer 2022 continues to embrace all things 1990s, a singular muse has emerged. A legend with an unmistakable voice and endless charisma: Fran Drescher.
Drescher, specifically her iconic portrayal of Fran Fine in The Nanny, served as direct inspiration for not one but two SS22 collections. At this week's Moschino show, held at New York Fashion Week's former HQ, Bryant Park, Drescher's influence was found in the itty bitty suiting, rendered in irresistible plaids and pastels. It was an appropriate reference, given Drescher's tendency to wear the designs of Franco Moschino himself, ions before Jeremy Scott took the reins of fashion's cheekiest house. Earlier this summer, Drescher revived a so-wrong-it's-right rainbow Moschino vest via Instagram and the internet went appropriately wild.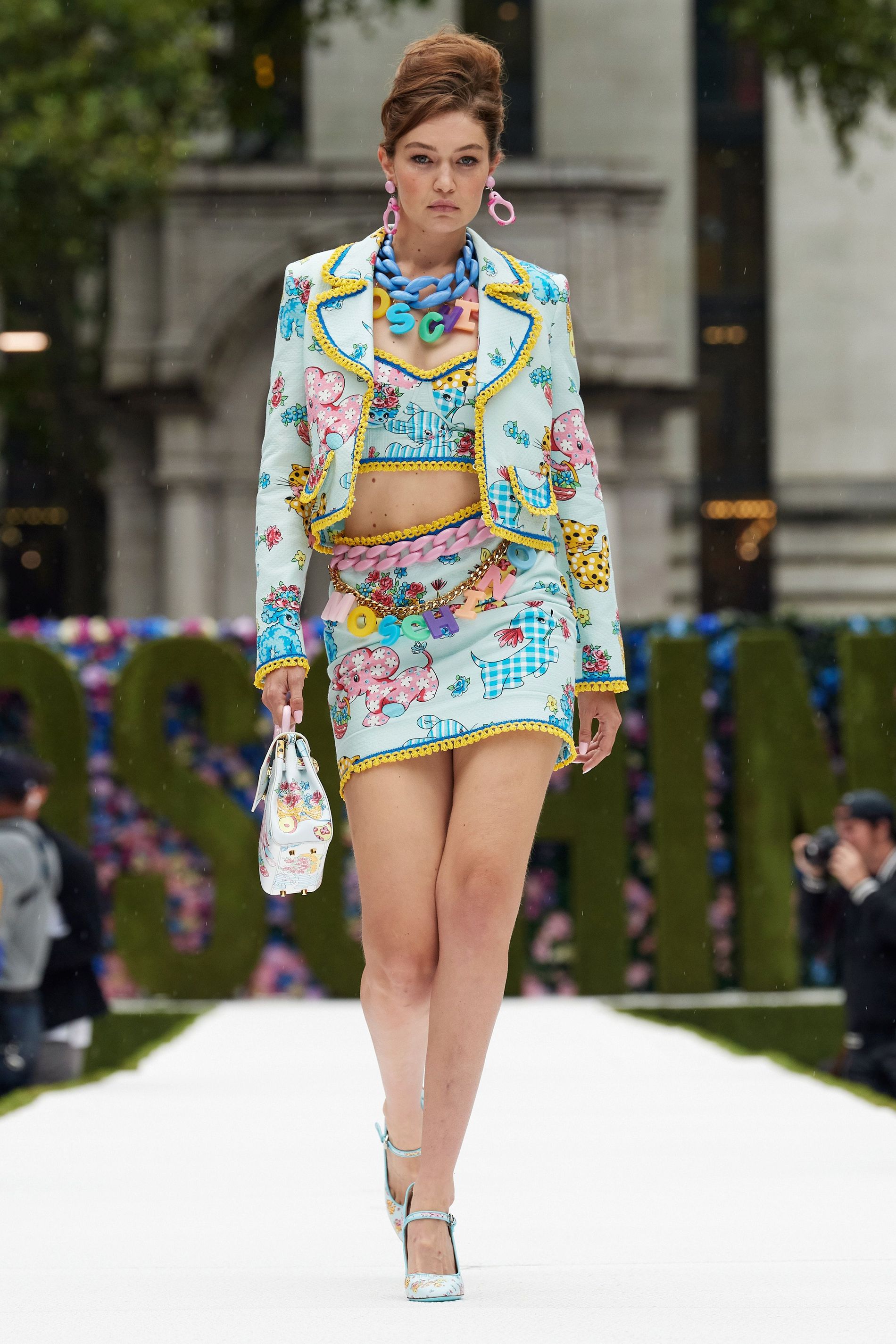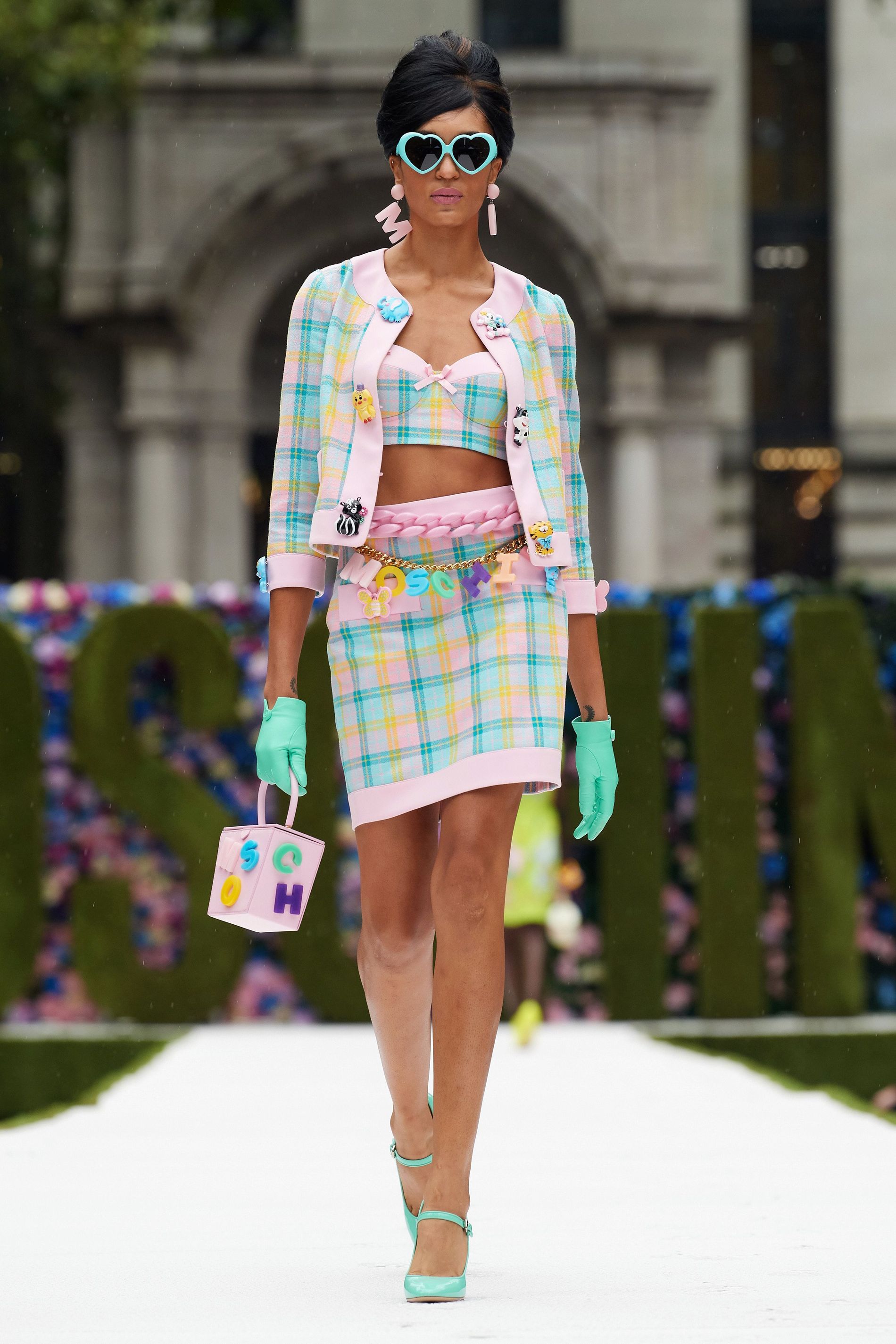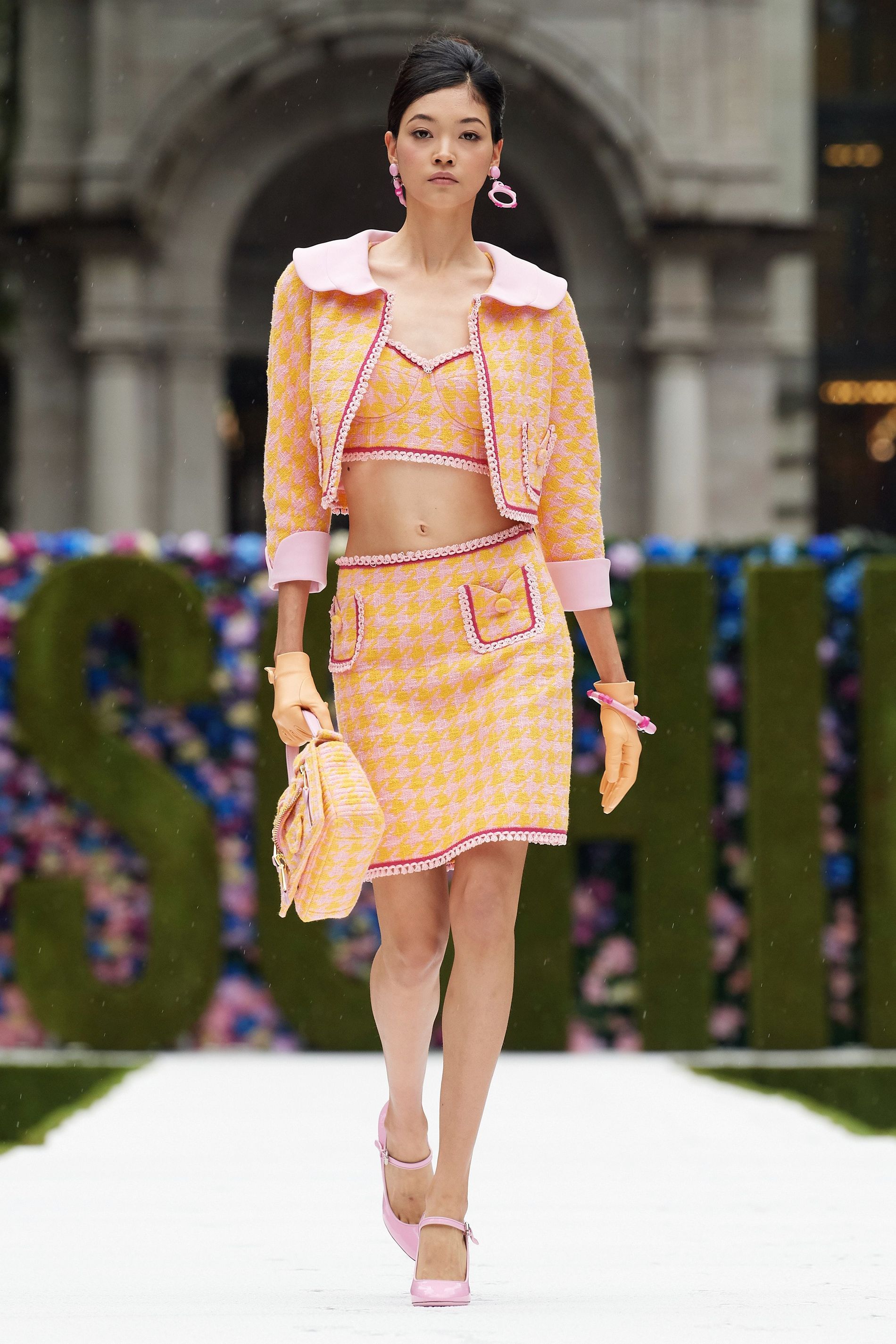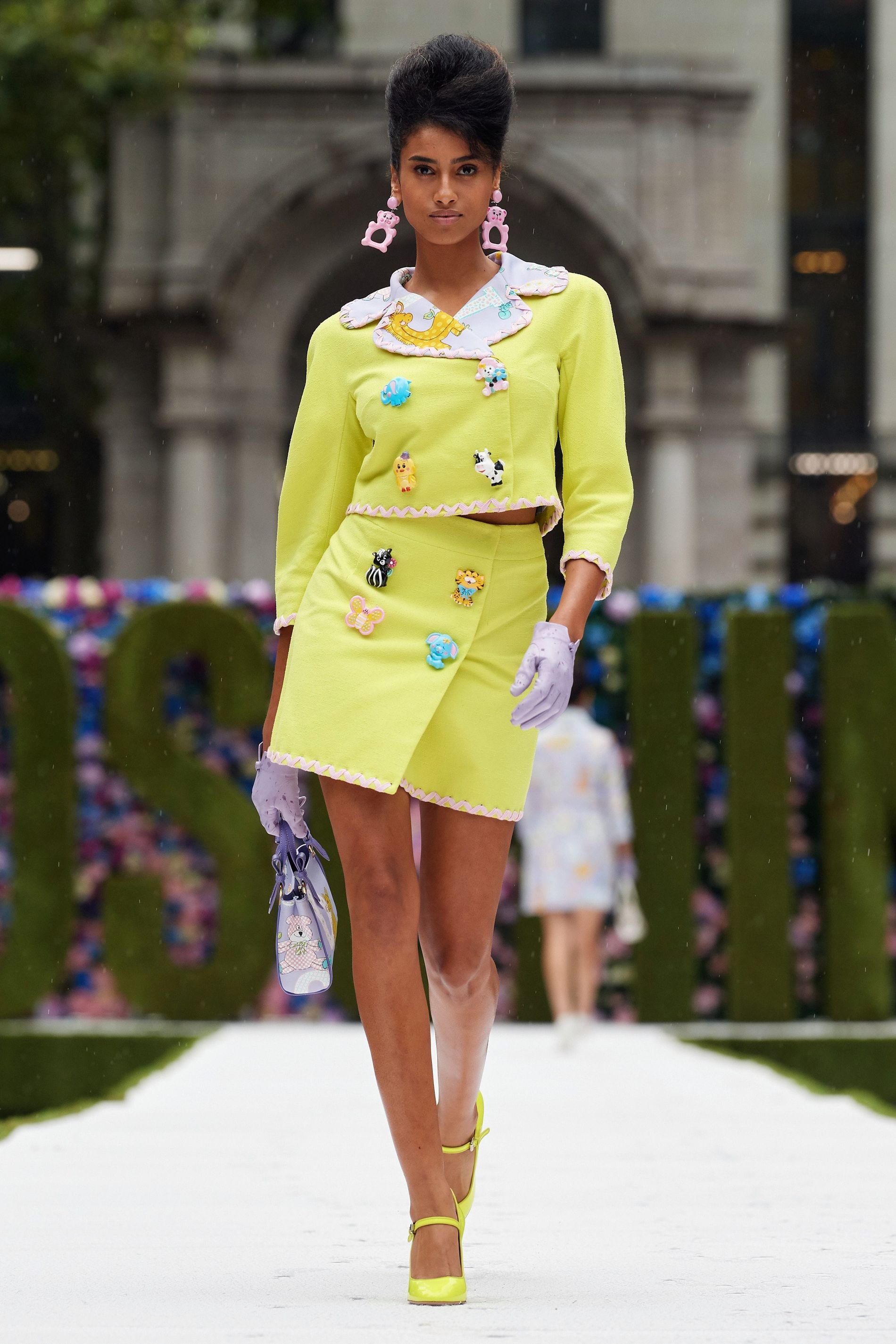 Meanwhile, in Copenhagen, Rotate Birger Christensen also cited Drescher as a point of reference. Here, fuzzy sweater sets and cropped, boxy jackets were more cool than camp. A subtler, modern take on Drescher's unapologetic glamour.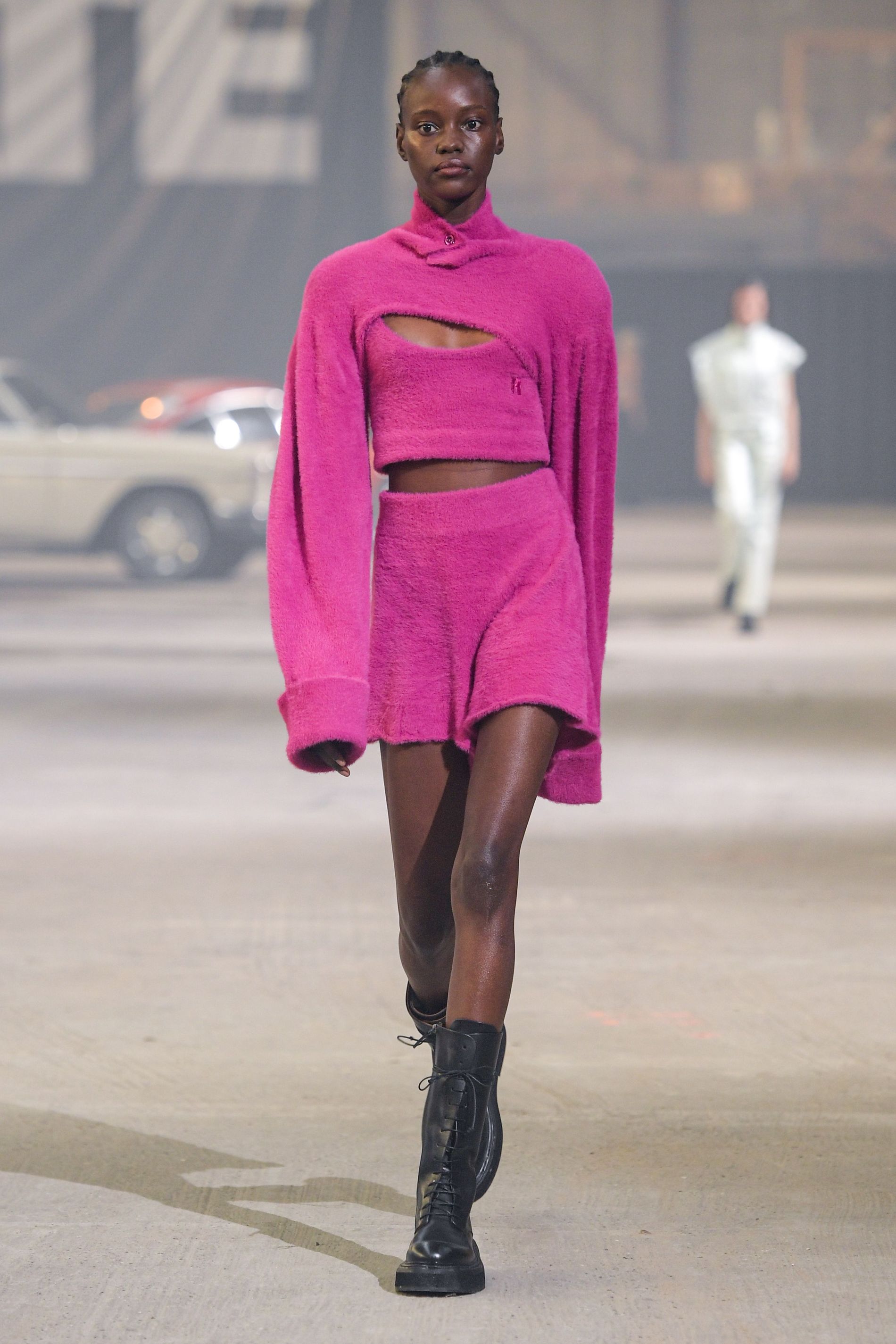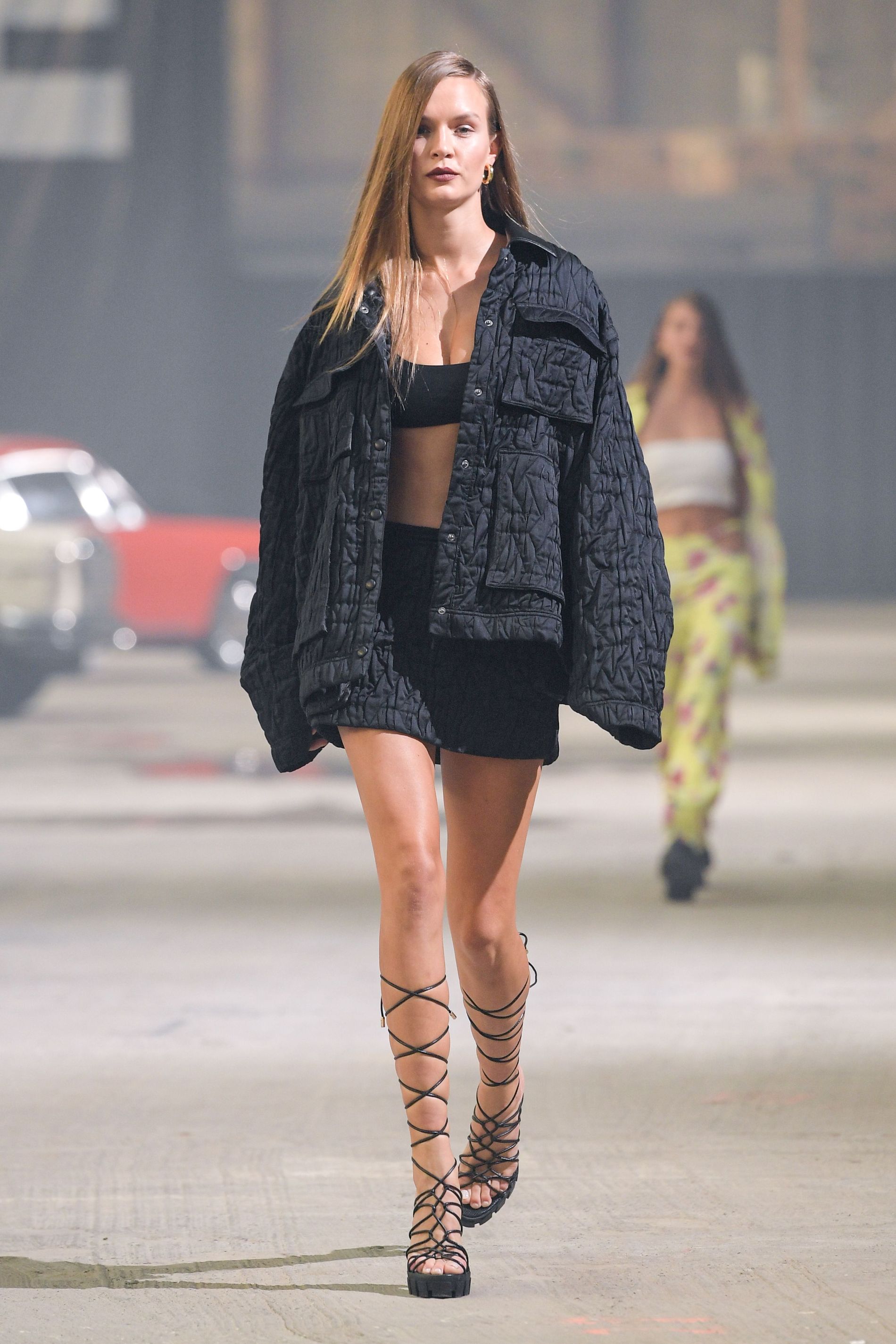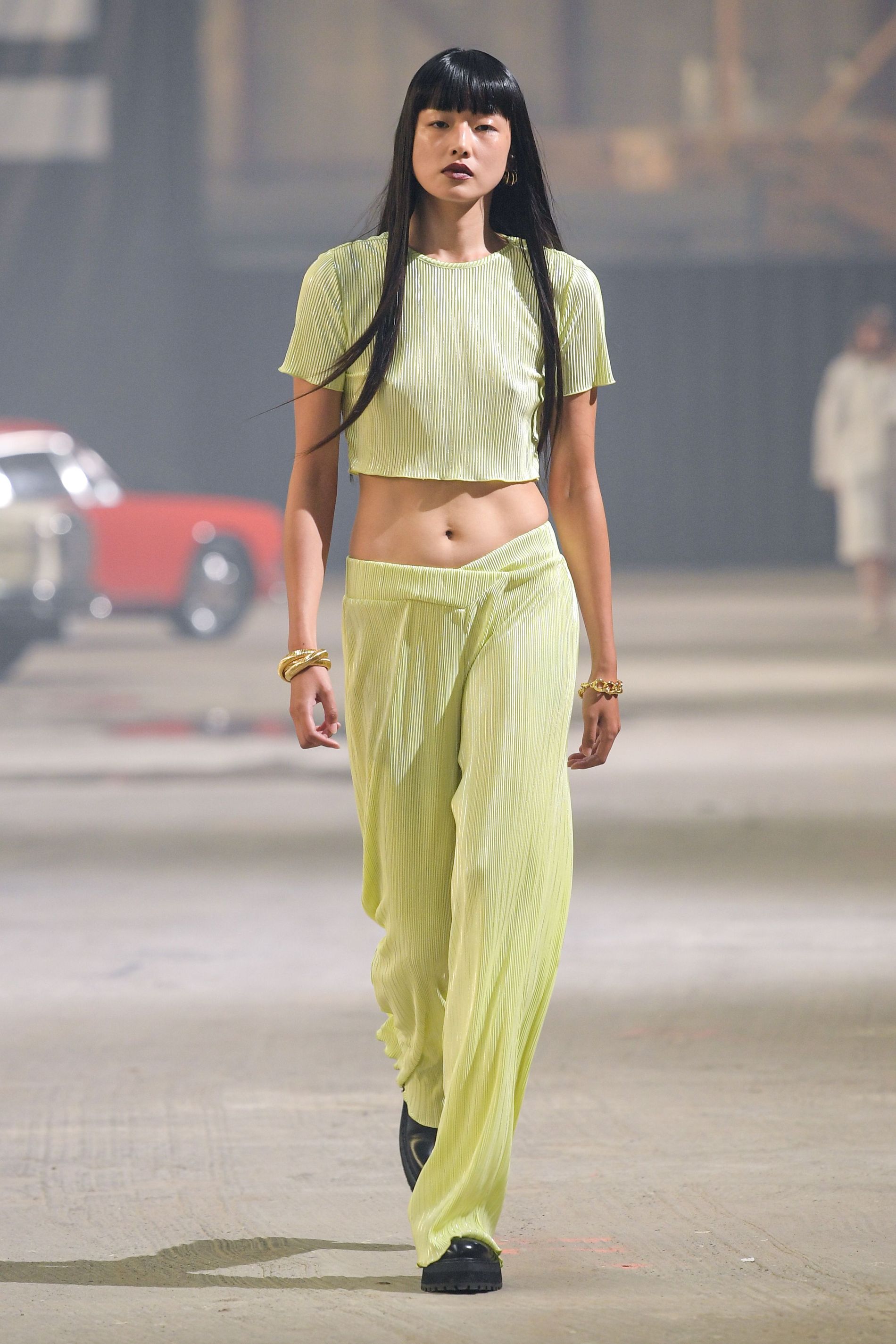 And while other designers didn't overtly shout out Fran as muse, her influence was everywhere. The leopard print dresses and faux fur coats at Stand Studio seemed to come directly from The Nanny's closet, and the beauty at Lazoschmidl – the overdone hair, the pastel eyeshadow – was quintessentially Fran.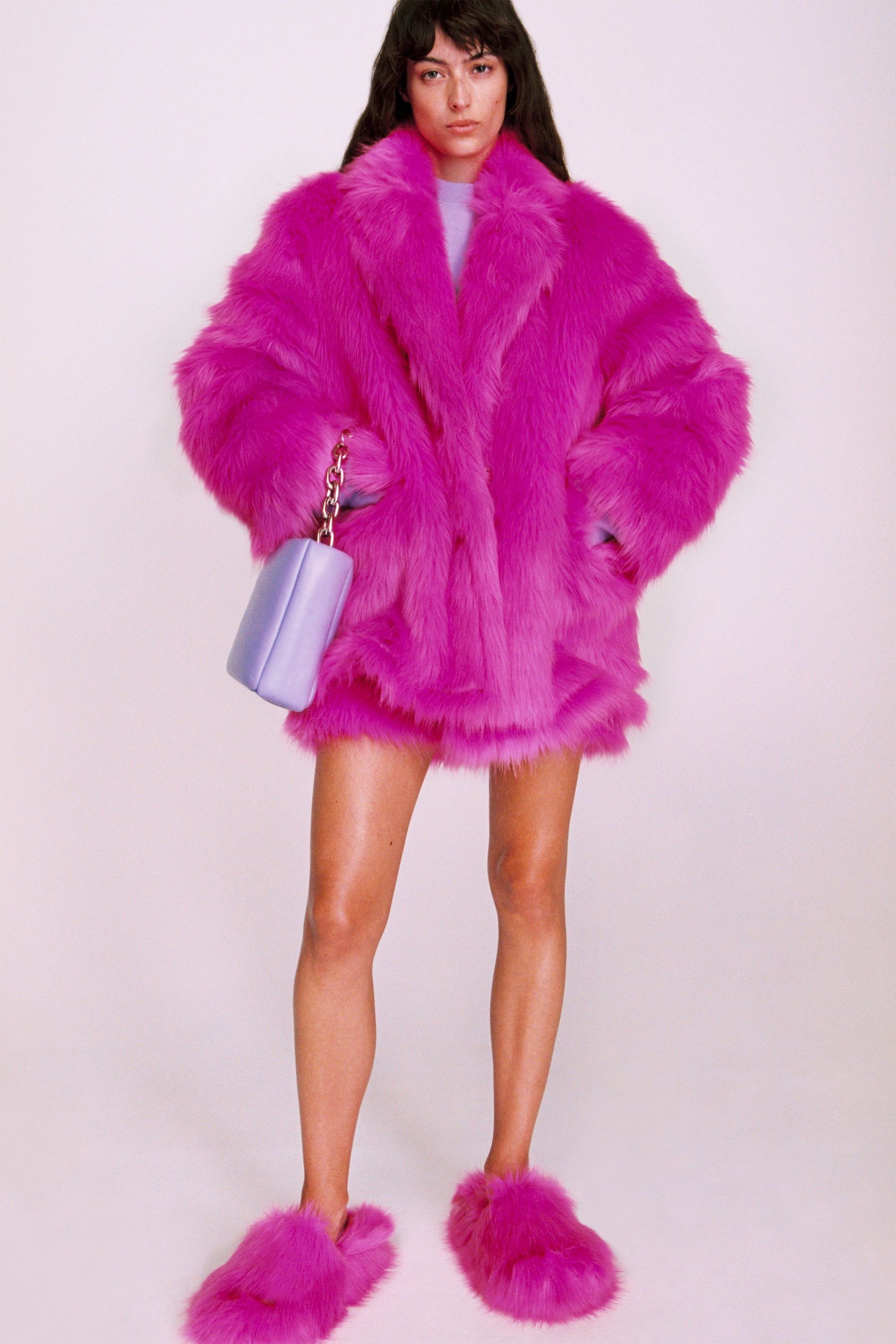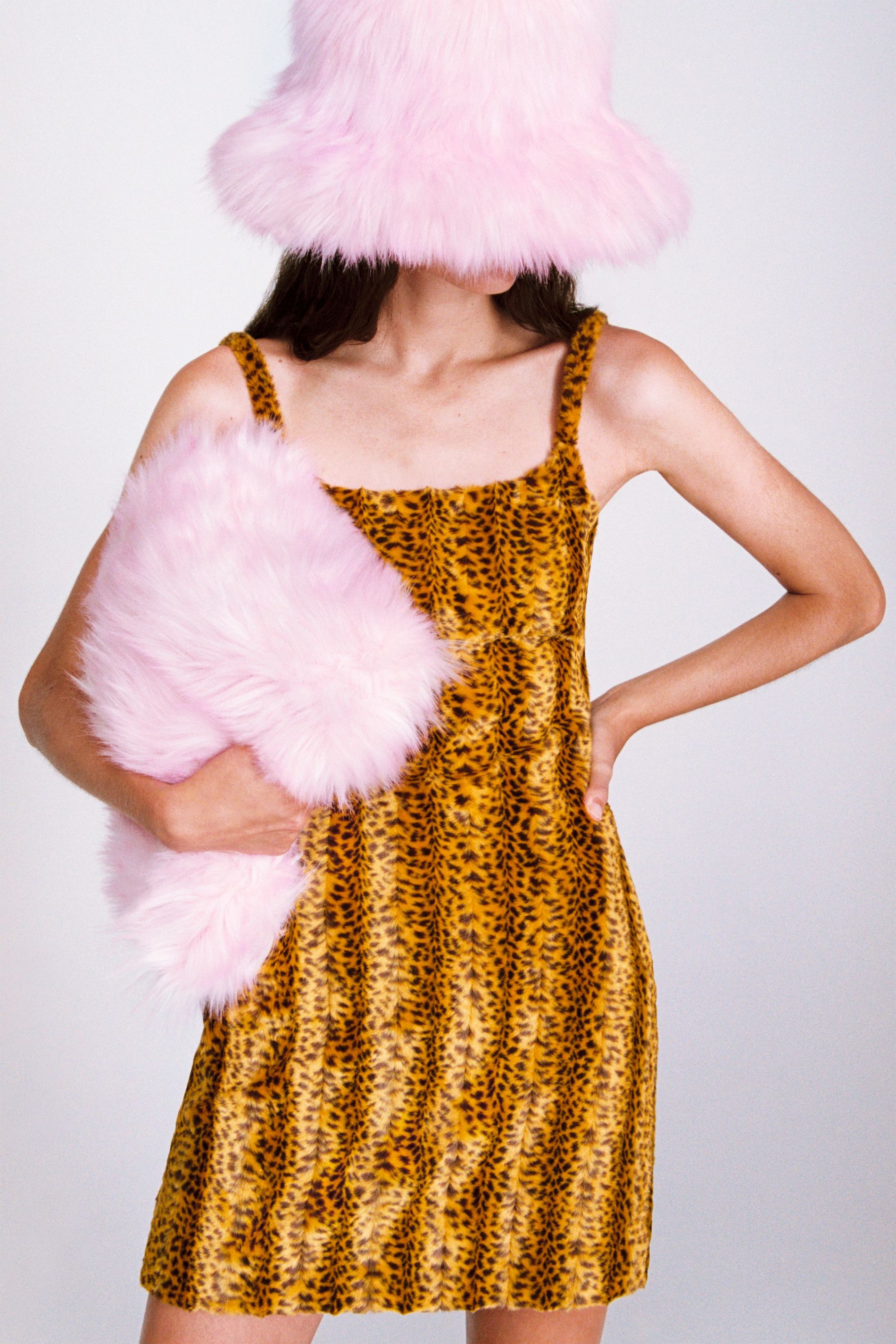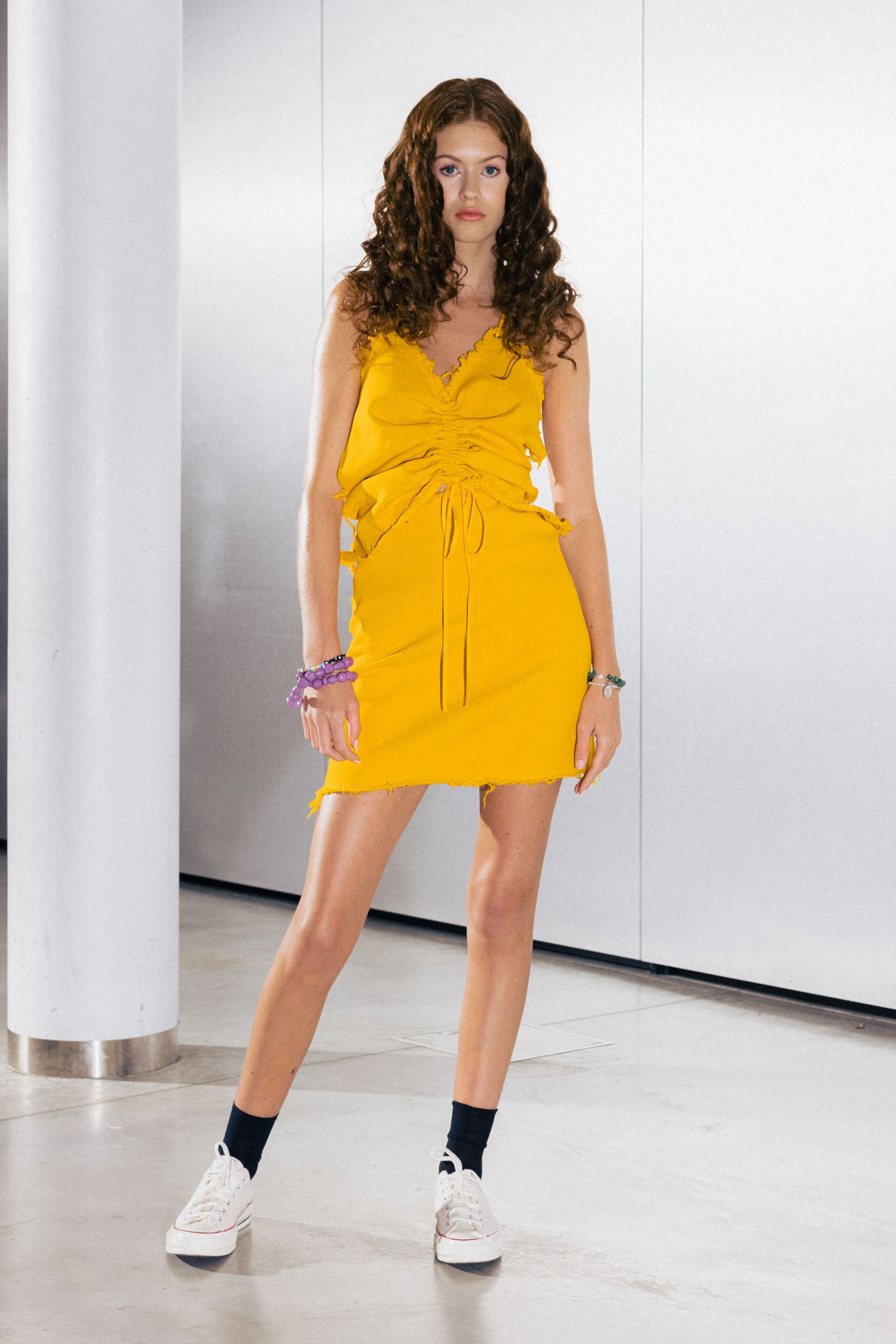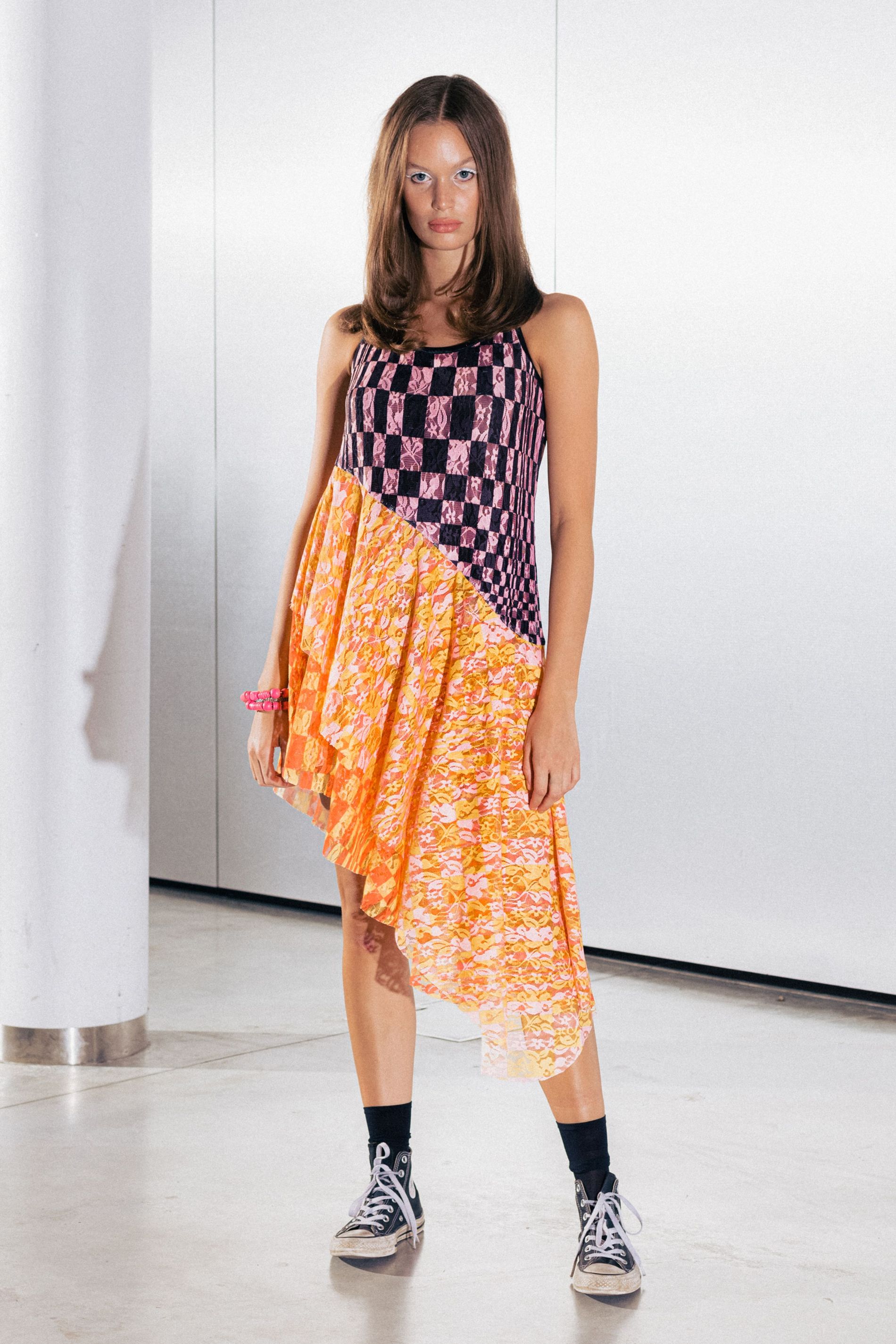 The fact of the matter is, Fran Drescher (as Fran Fine) has always been a fashion icon. This was a woman who served a look every single day – to work, no less. She once showed up to mind the children in a floor-grazing Todd Oldham sequinned gown. She would rock a figure-hugging velvet Vivienne Westwood number on, like, a Tuesday. Honestly, my Vogue colleagues could never.
After a year (or two) in sweatpants, we could all use a little Drescher in our lives. Why not wear your favourite Anna Sui tartan suit grocery shopping? Or a leopard print, spaghetti strap leopard print Versace dress to a casual dinner with friends? In this moment of moderate optimism, there is no hero more appropriate than Fran.