All the snapshots from Frama's intimate dinner in celebrating connection and companionship over food
Gatherings have evolved over the last few years. Often with a specific purpose, intent, sometimes agenda at their core – what happens with the role of a gathering is redirected back to the simple values of conversation, connection, kindness and curiosity? That's exactly what Frama's founder Niels Christensen intended to do by recently holding a long-table dinner with friends of the brand in Copenhagen.
Hospitality comes naturally to Frama. Its instinct for organising long table gatherings is reminiscent of the early days of the brand, where people shared projects, stories, food, private life: and from there, new ideas flourished. For this particular event, there was an underlying tone of 'language as food' as the Frama community came together to celebrate nothing other than the importance of companionship and kindness.
French-Lebanese chef Joumana Jacob (founder of Maison Joumana) – who has worked with the likes of Longchamp and Chanel on exceptional culinary projects – created a sensory feast, with a menu comprising international inspiration and local exploration alike. "Food can be very spiritual and very magical. It can be a great power," Jacob says. For Joumana, the dinner was "inspired by the oncoming winter – to embrace its presence but to give warmth to others through food."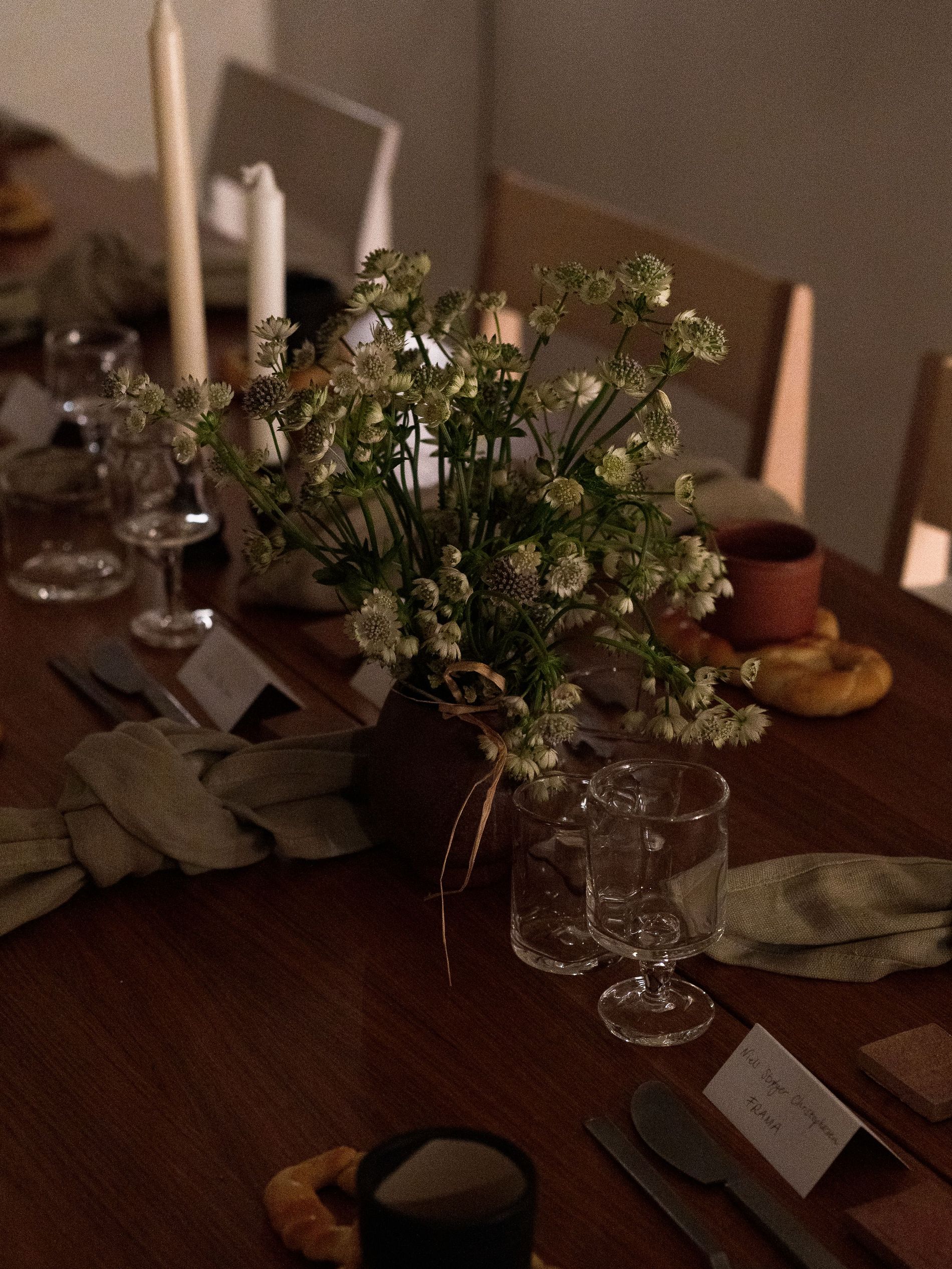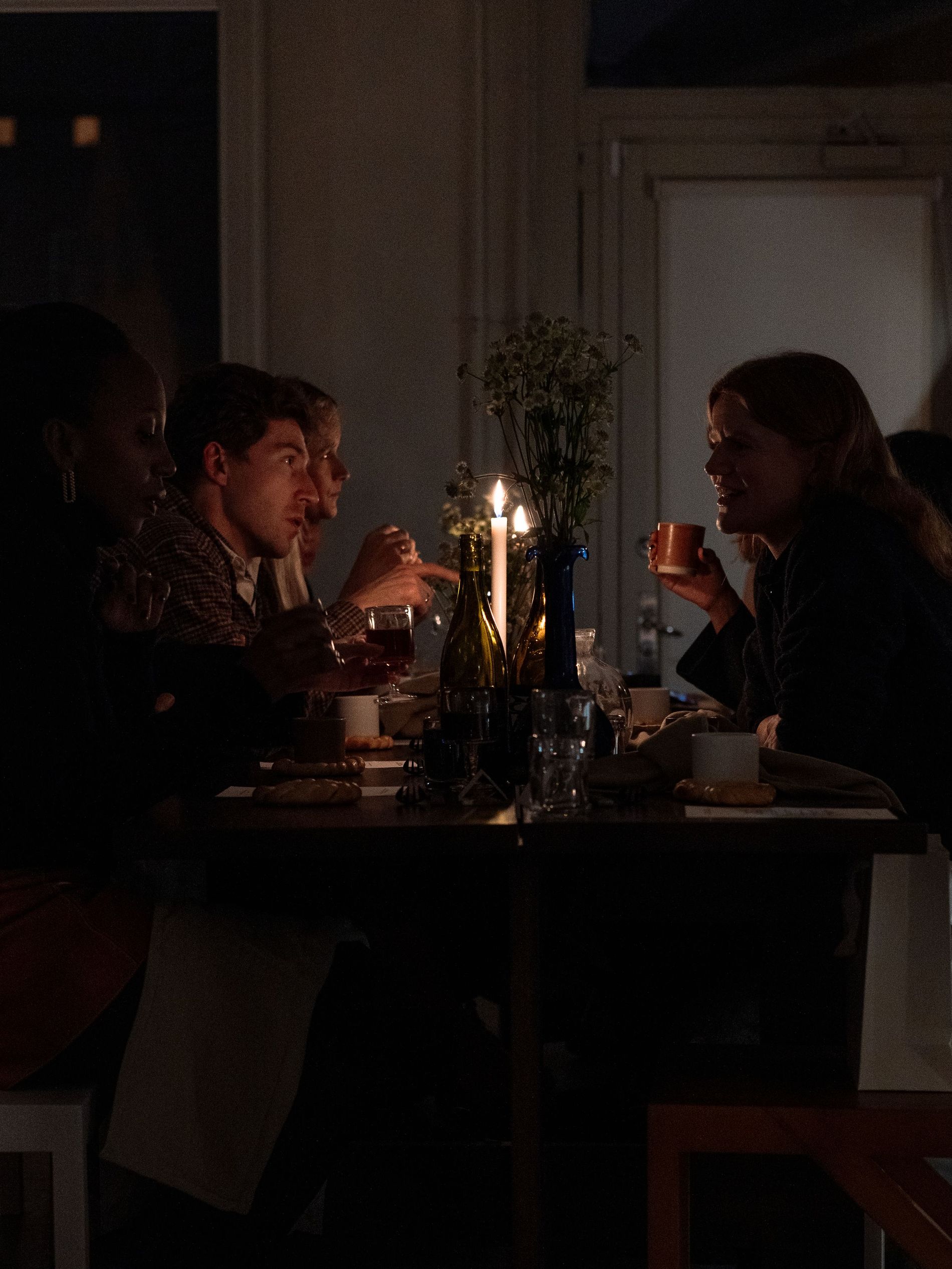 Comprising of seven dishes, a spiced mushroom broth incited an immediate heat within the guests, while the simple beauty of a sliced persimmon in season flecked with sumac and nori signalled the sun with its beautiful orange orb set against Frama's ceramic plates. As always, Jacob's cooking presented an honesty in her ingredients, where the initial simplicity of her dishes makes way for a dance across all the palette. "Food can be very spiritual and very magical. It can be a great power," Jacob comments.
Two long tables of guests, with photographer Petra Kleis, set designer Fatima Fransson, Ark Journal editor-in-chief Mette Barford, amongst others, brought forth the founding values of Frama: a space to host, share, and converse over food.
See all the snapshots from the intimate evening below below: