Call it practicality or pragmatism, the winter boot and office shoe lay the two-part foundation of our winter wardrobes
In order to survive Scandinavian winter, our wardrobes are ruled by practicality. Our shoes are lined and the soles serrated, our outerwear layered and preferably padded, our faces framed by soft balaclavas or tightly wrapped scarves. From beanie to boot, the very basics of our cold-weather ensembles focus on three things: to stay warm, dry and upright – a trinity in which function often trumps fashion. At least as long as we're outside.
Facing cold winds, slippery roads, and mountains of snow, it is understandable that Nordic women have developed their own sartorial survival system to get through gloomy winter weather. With a carefully curated closet of shoes fit for any occasion, you will rarely find a Scandinavian woman caught out in the cold unprepared. Practicality isn't necessarily owning one shoe fit for every occasion, and our very own shoe savant Sandra Hagelstam points out that it is also a testament to the care Nordic women put into their accessories. "Someone that would typically change into office shoes is someone that sees importance and value in her accessories, and is not dominated by season or weather," she concludes.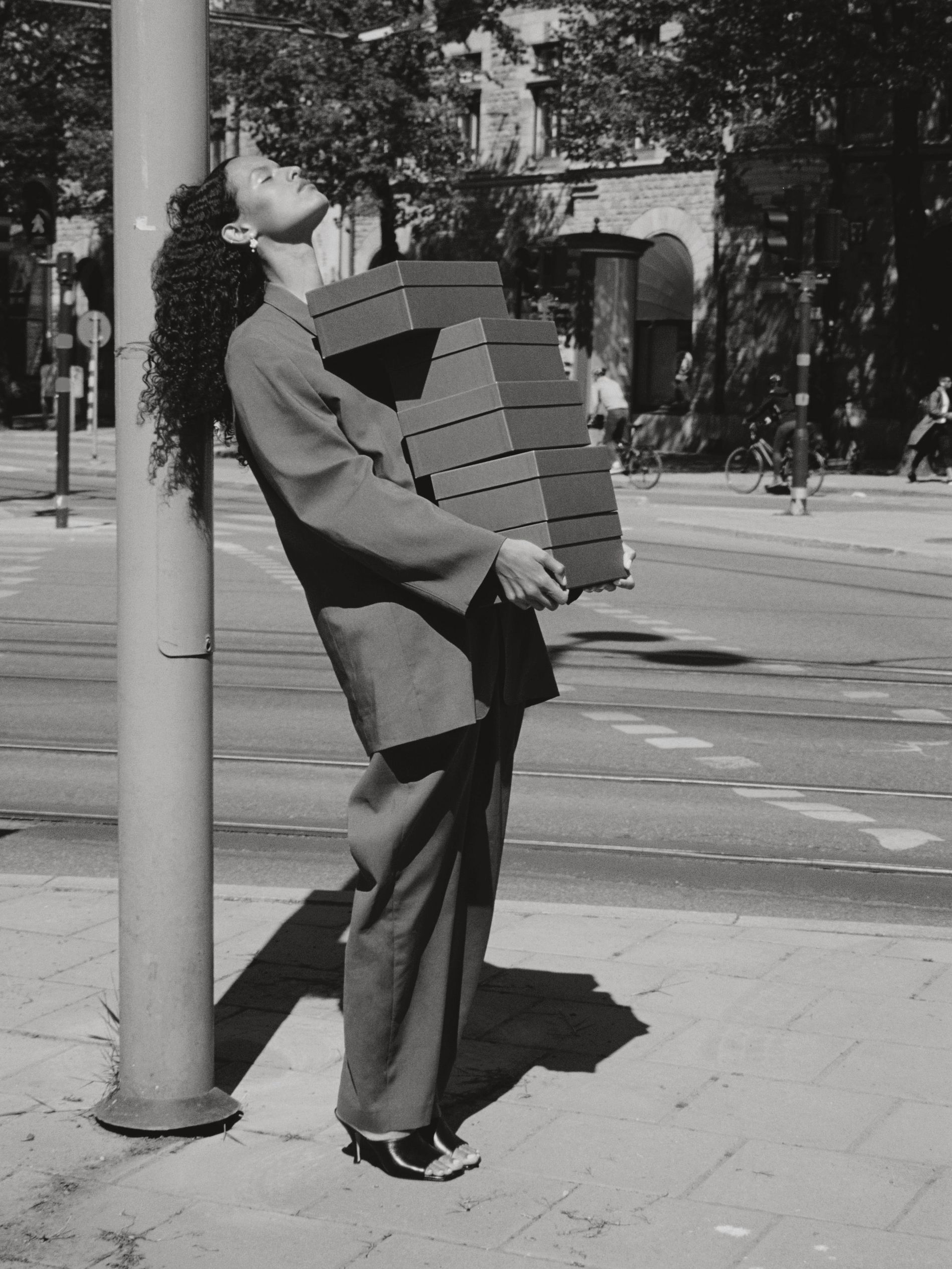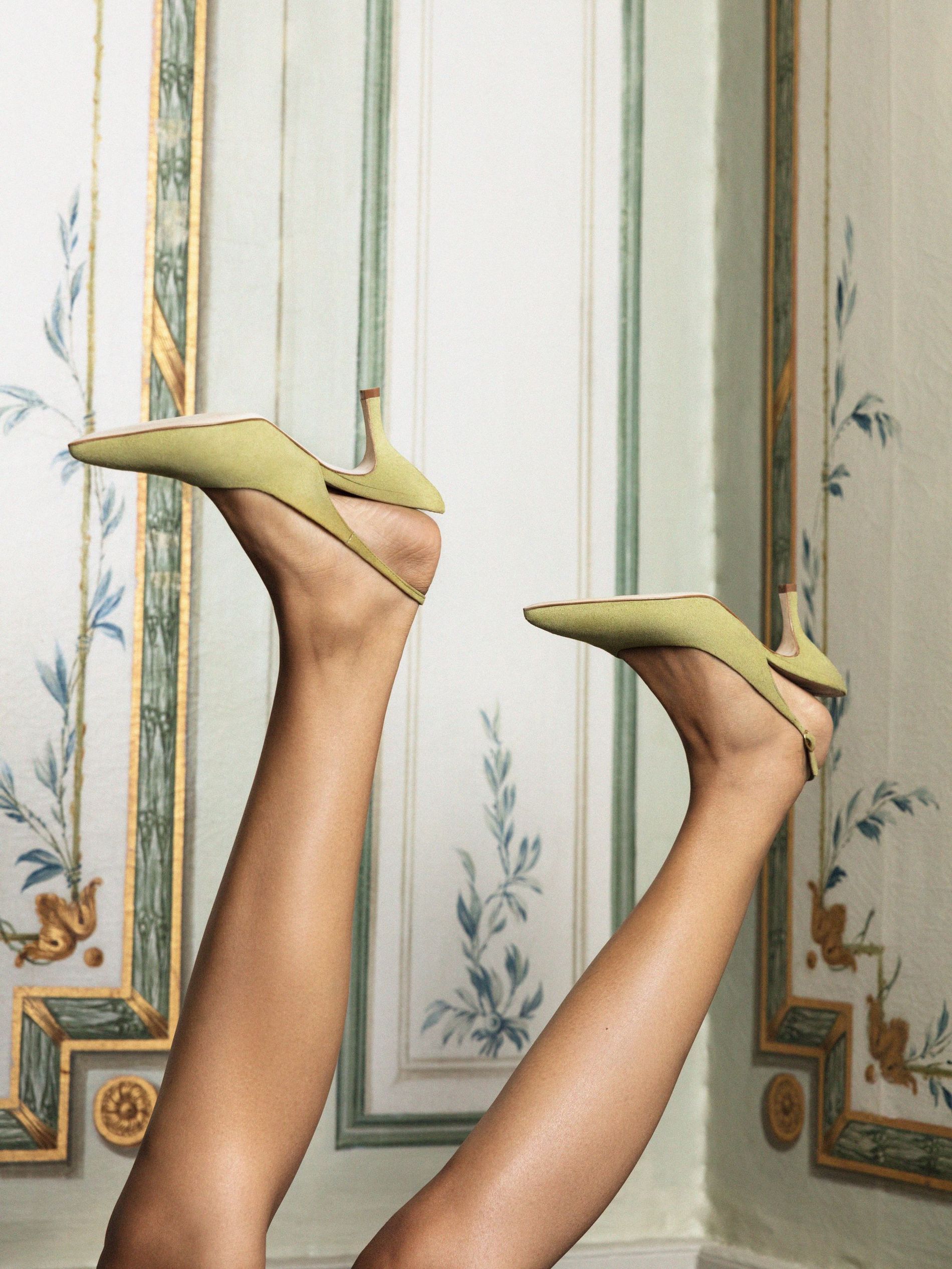 Founder of Icelandic footwear brand Kalda, Kata Alda, puts our preference for practical footwear down to Nordic ingenuity, pointing to Scandinavian practicality as the source of it all. "We often have to face very extreme conditions to get ourselves from A to B in winter," Alda says. "When I leave my house in the morning, it's completely dark and either icy or snowy so I often put on a pair of wellies to brace the journey to my studio," she continues. Her personal favourite winter boots are a pair of Viking rain boots, sized up to fit thick woollen socks to combat the cold. "But in the office I don't want to be stuck in heavy boots for the rest of the day."
Hagelstam agrees, saying, "the phenomenon definitely got its start from practicality and perhaps dress code in some workplaces, but today it represents more than that." It is also about being able to wear and invest in beautiful indoor shoes without risking hard wear and tear. "What's not to love?" she says.
Swedish Sania D'mina swears by the office shoe. While she doesn't tote around a second pair (the showroom of her namesake footwear brand is filled to the brim with sleek styles, after all) she still changes her footwear when she heads indoors. "The weather in the city during winter time in the Nordic countries truly destroys most footwear," she says, pointing out that sporting the same shoes on both sleety streets and indoors will guarantee an onslaught of dirt.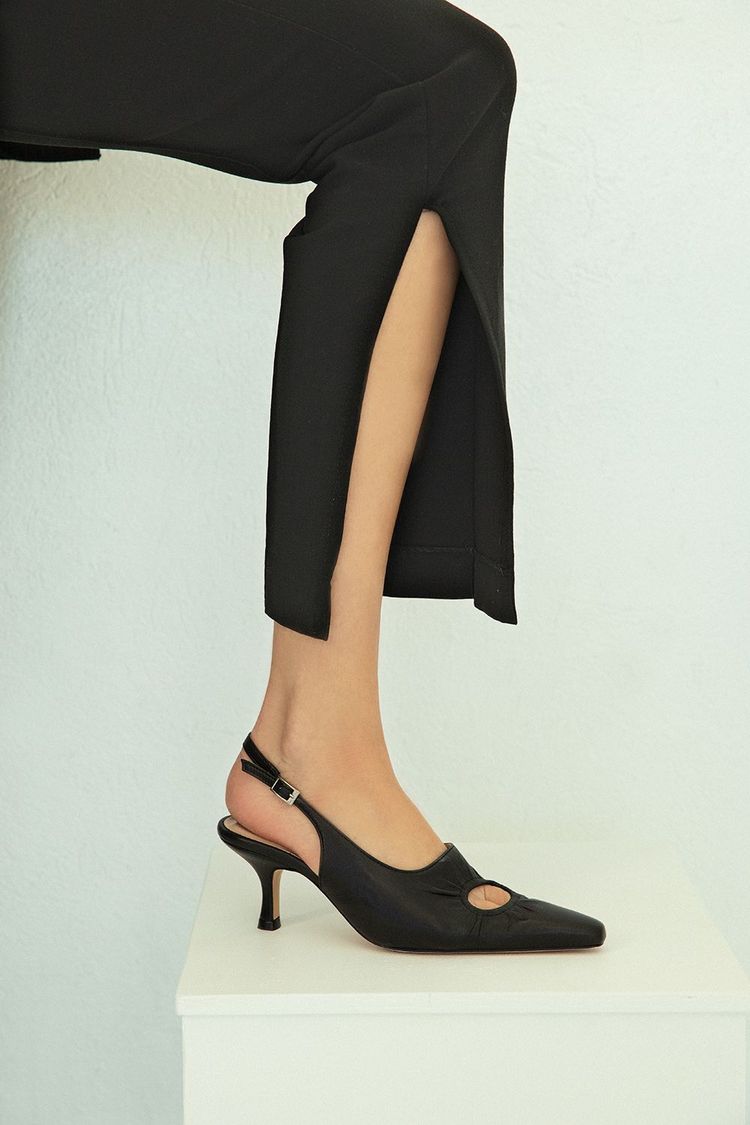 Kalda's Peki slingback pump. Photo: Kalda
For D'mina, the most important aspect of a winter boot should be comfort. "They need to keep you warm and be of high quality, made by experts in the area - something I struggle to find to be honest." But once you find that one boot which fulfils all of your functional needs it is easy to get stuck wearing them day in and day out. A cure is the aforementioned office shoe. "I recommend wearing your favourite non-winter shoes at the office," says D'mina. "It is such an effective way to bring up the mood."
"I am a big advocate for changing shoes when you come into the office," agrees ATP Atelier's co-founder and creative director Maj-La Pizzelli. "Accessories in general have a big effect on your day and your mood," she says, explaining that she chooses her footwear depending on her agenda – be it "long workshops where I need to focus or important meetings where I want to be sharp'.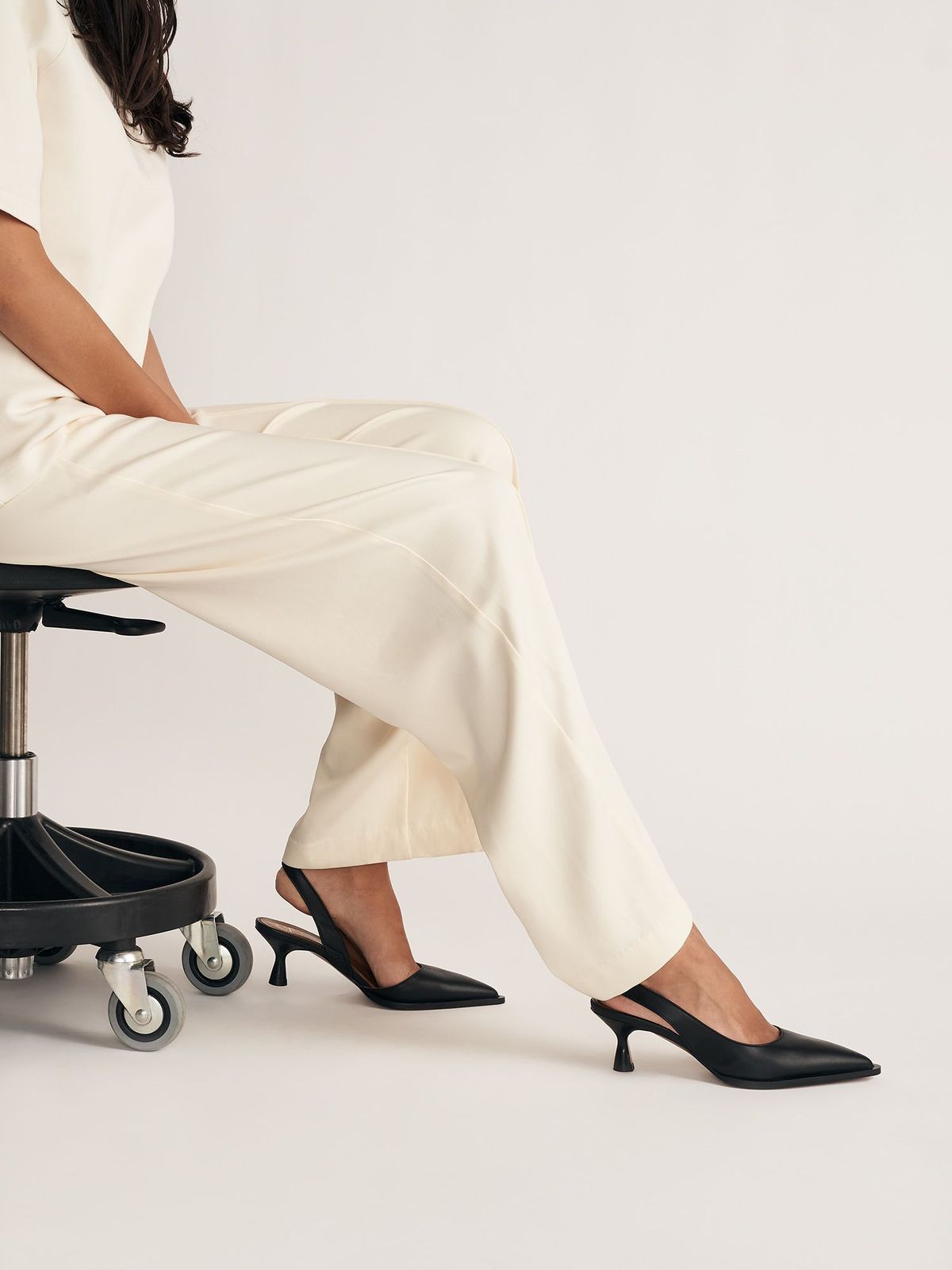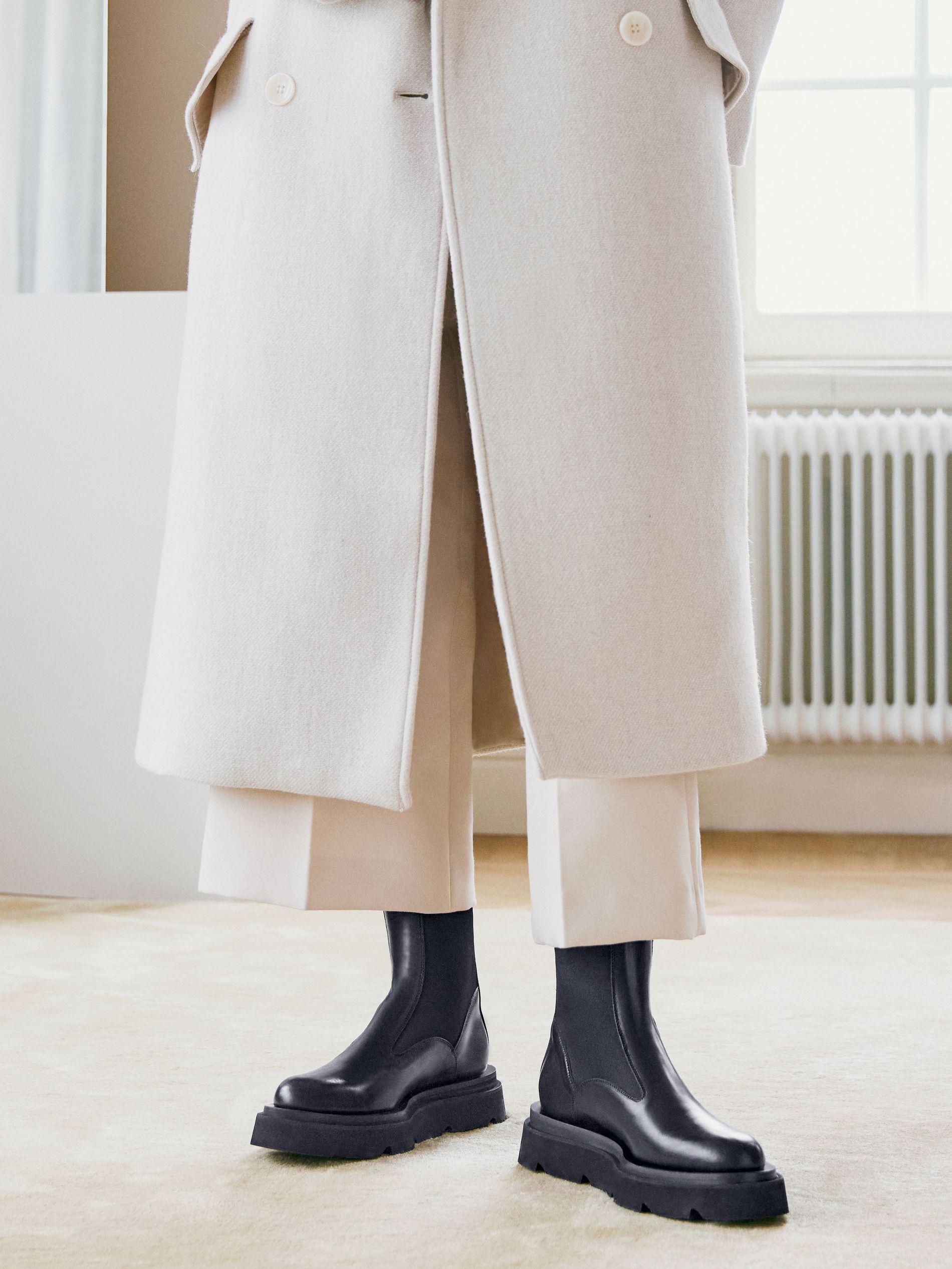 And while swapping shoes in the office often entails an extra big bag (or an extra bag altogether), it usually helps reinvigorate our lacklustre sense of style in winter. Have we not all been victims to unrelentingly wearing the same combination of clothes day in and day out? The same knitted sweaters, puffer coat, and winter boots on repeat. The best way to shake things up is to change our shoes, and better yet it means our summer staples aren't gathering dust during the winter months.
Just like Kata, Pizzelli pin-points Scandinavian pragmatism to be the core of the office shoe phenomenon. "Being Scandinavian, we are very focused on convenience and comfort," she says. "Everything in its place etcetera." And, of course, it comes down to our Nordic climate. As Pizelli puts it, "it doesn't make sense to walk around the office in heavy snow boots."
Mia Bencker, the woman behind Swedish celebrity-favourite Anny Nord, concur with her fellow footwear designers. "To us Scandinavians, it is no surprise that winter is coming, and I think we are quite practical about that fact, it is in our genes. But, we still make it fashionable," she says. "In my opinion, the important thing is to wear what you feel is right for you; what makes you feel empowered and comfortable and you."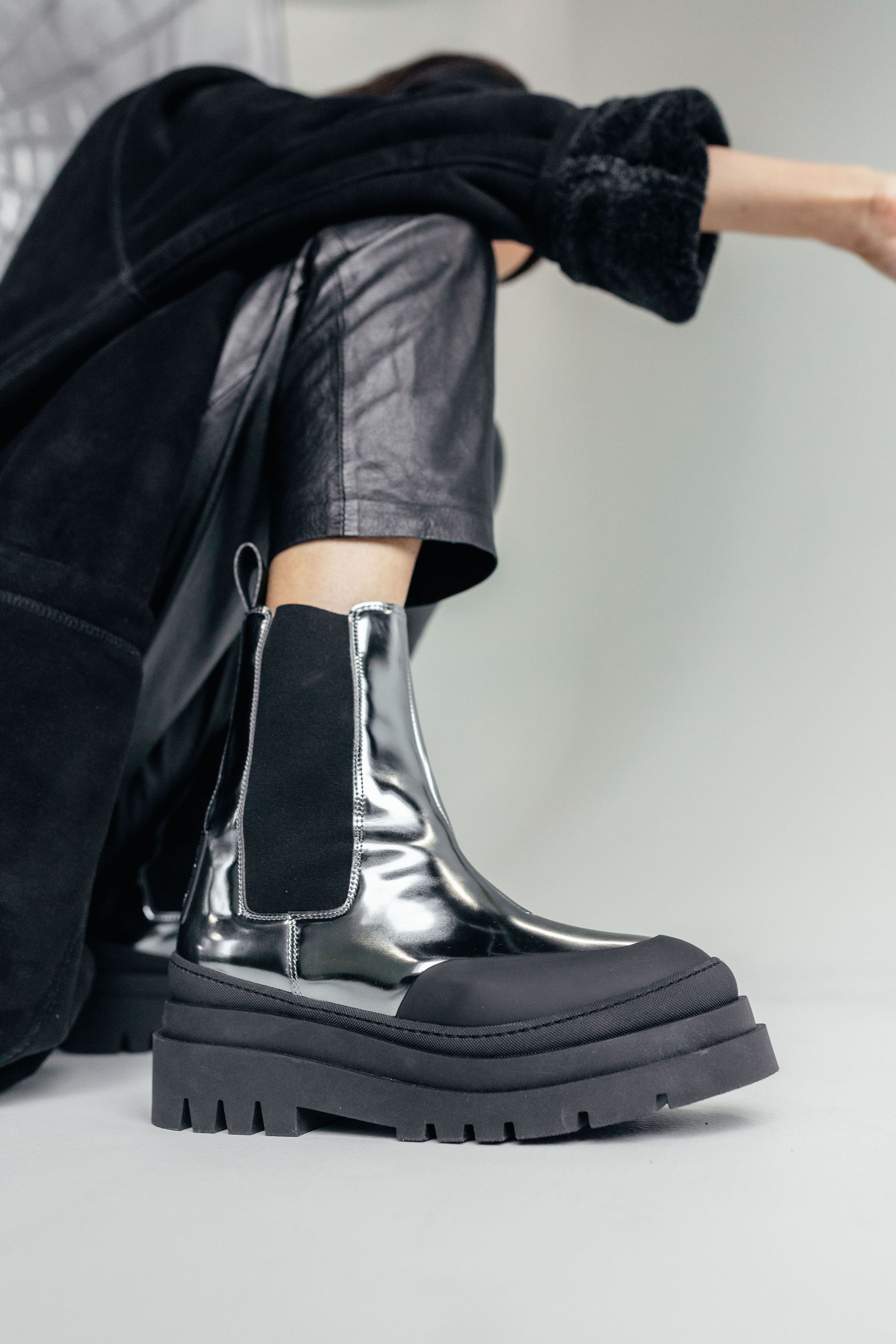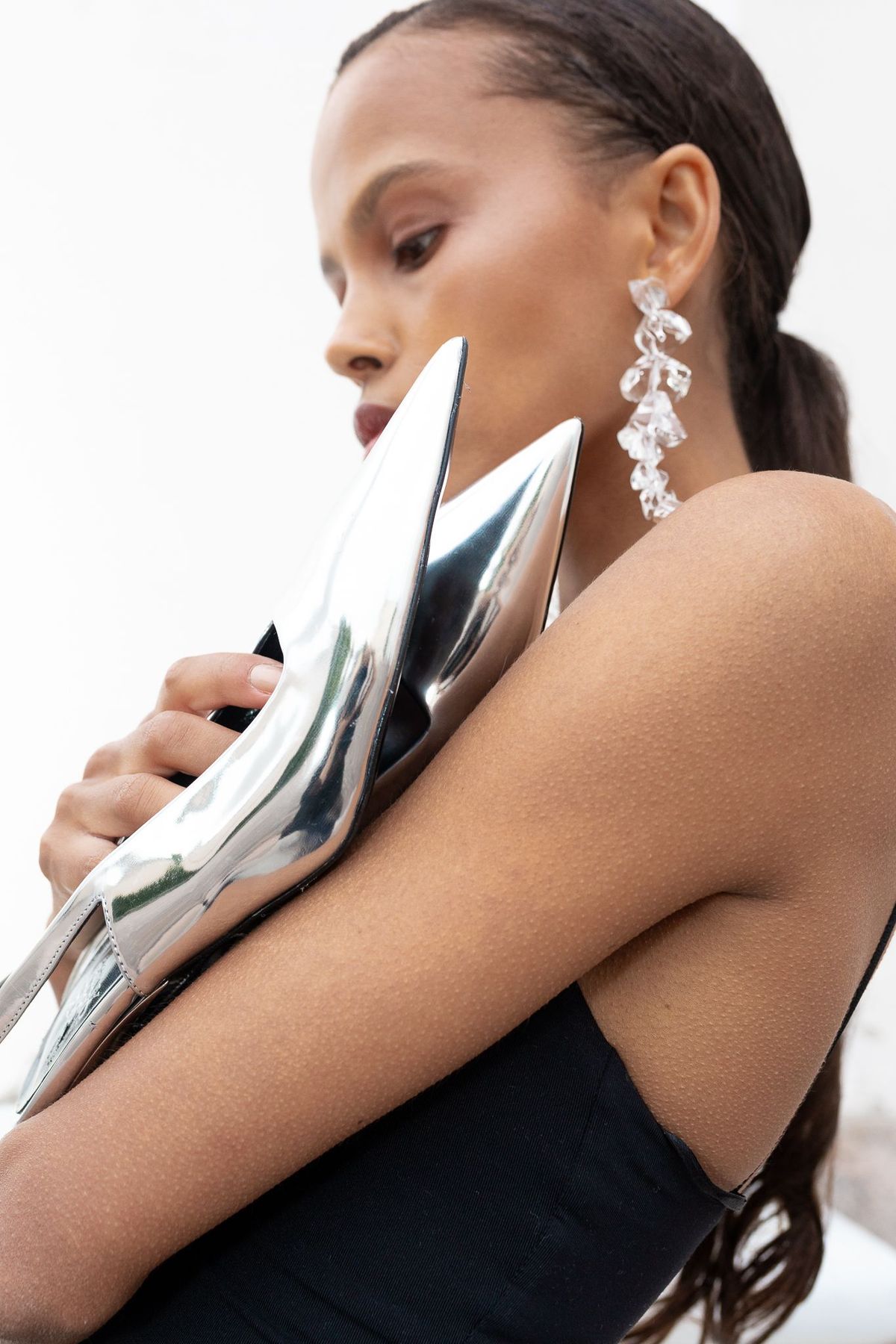 Bencker's best advice is to invest in a pair of high quality winter boots that will last several seasons. "Then you can wear them 24/7 all winter, and the next winter too," she says. As such, she sets out to add a bit of decadence to her everyday designs. "We have chosen to work with glossy surfaces like patent, polido leather and silver lamé to give the "mundane" a luxury twist," she says. "I mean, a sub-zero Monday morning walk to work is so much more fun wearing a pair of liquid metal lamé boots."
When figuring out how to wear your office shoes this winter, Hagelstam has some wise words to share: "Styling is key, so opt for things like socks with your sandals or having the right heel height for your long trousers," she says. "The idea of office shoes really allows you to be bold with your shoe choices, whatever that means to you." A red pointed heel or edgy buckled clasp feel less daunting when donned in the office.
The top tip according to these footwear experts? Keep a pair of classic sling-backs in your office drawer as a secret weapon If you want to give your boots a break.
Below, Vogue Scandinavia's rounds up the best footwear options to take you in, through and out of the working day.
---
Vogue Scandinavia's selection of the best winter boots and office shoes to buy now