This season, we suggest you earn your stripes – be they knit or sheer, thick or thin, straight or warped. Ideally, all of the above at the same time
All products featured on Vogue are independently selected by our editors. However, when you buy something through our retail links, we may earn an affiliate commission.
Stripes, just like houndstooth and checks, is one of those classic prints that seemingly never fall out of favour with the fashion crowd. Stripes have become a basic, and just like any muted hue of black, white, grey or beige, these fine lines lay the foundation for other prints or strong colours.
The most icon iteration of stripes is arguably the Breton top of 19th century French sailors. In 1858, the striped shirt became the official uniform of the navy, featuring 21 stripes which were said to make it easier to spot sailors who had fallen overboard. Entering the 20th century, these specific stripes gained favour by stars ranging from Pablo Picasso to Audrey Hepburn, Marlon Brando to Madonna. The intervention of celebrity ensured that Breton tops climbed into our fashion conscious and have remained there ever since.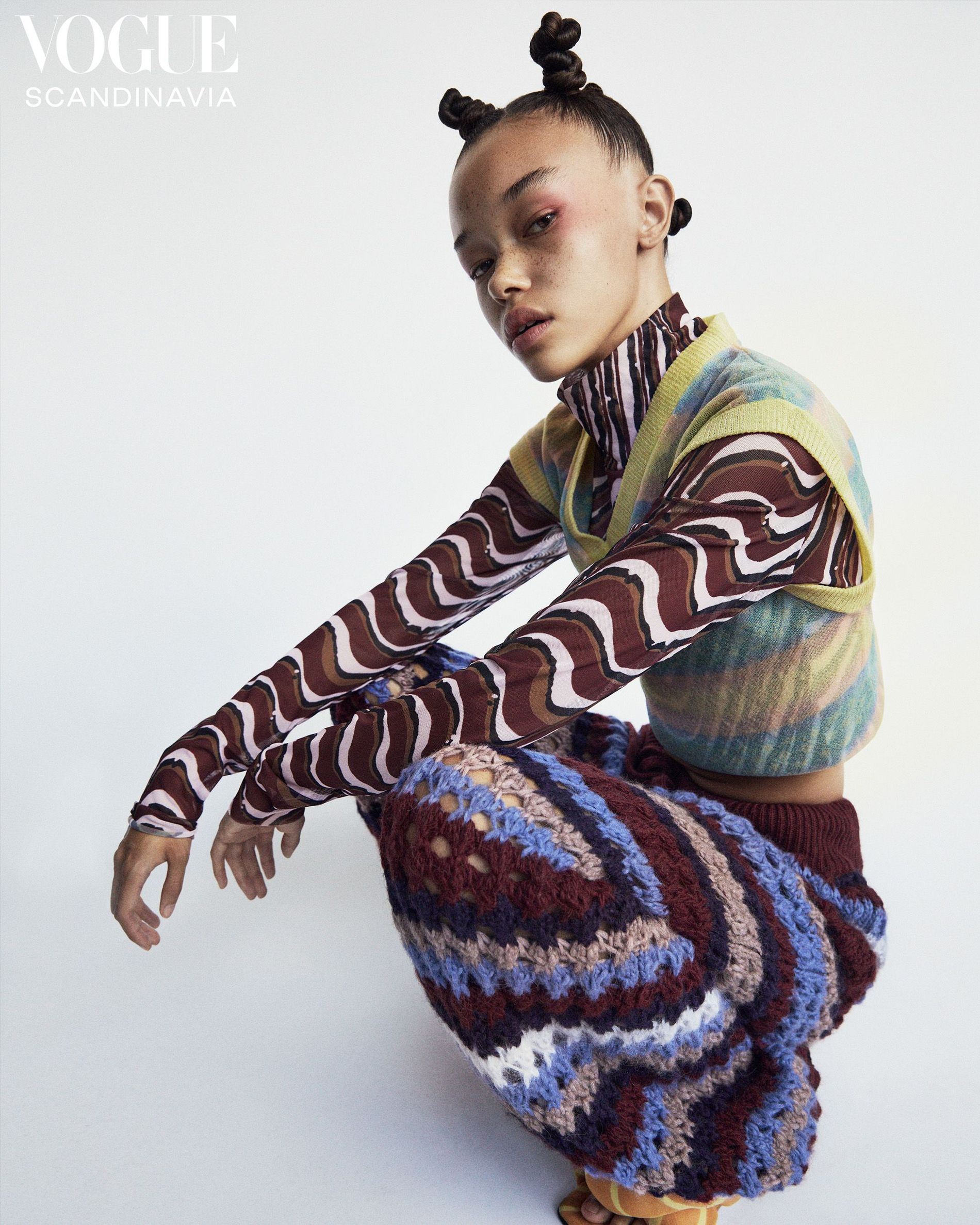 Pullover, €200. Our legacy. Turtleneck, €79. Baum und Pferdgarten. Knitted trousers, price on request. Marni. Heels, €420. Ugo Paulon. Photo: Marcus Ohlsson
Fast forward to the autumn/winter 2021, and we have a new spin on the classic print. Our stripes no longer have to be of the sailor kind but instead take on abstract swooping shapes in a plethora of colours and fabrics. For our October-November issue, where the stripes were pointed out as one of the trends to watch this season, Vogue Scandinavia's fashion editor Tereza Ortiz played with the idea of print on print. Here, texture textures become essential. Marni's crotched trousers in the same colour family as Baum und Pferdgarten's sheer top works beautifully together as the fabrics are virtual opposites.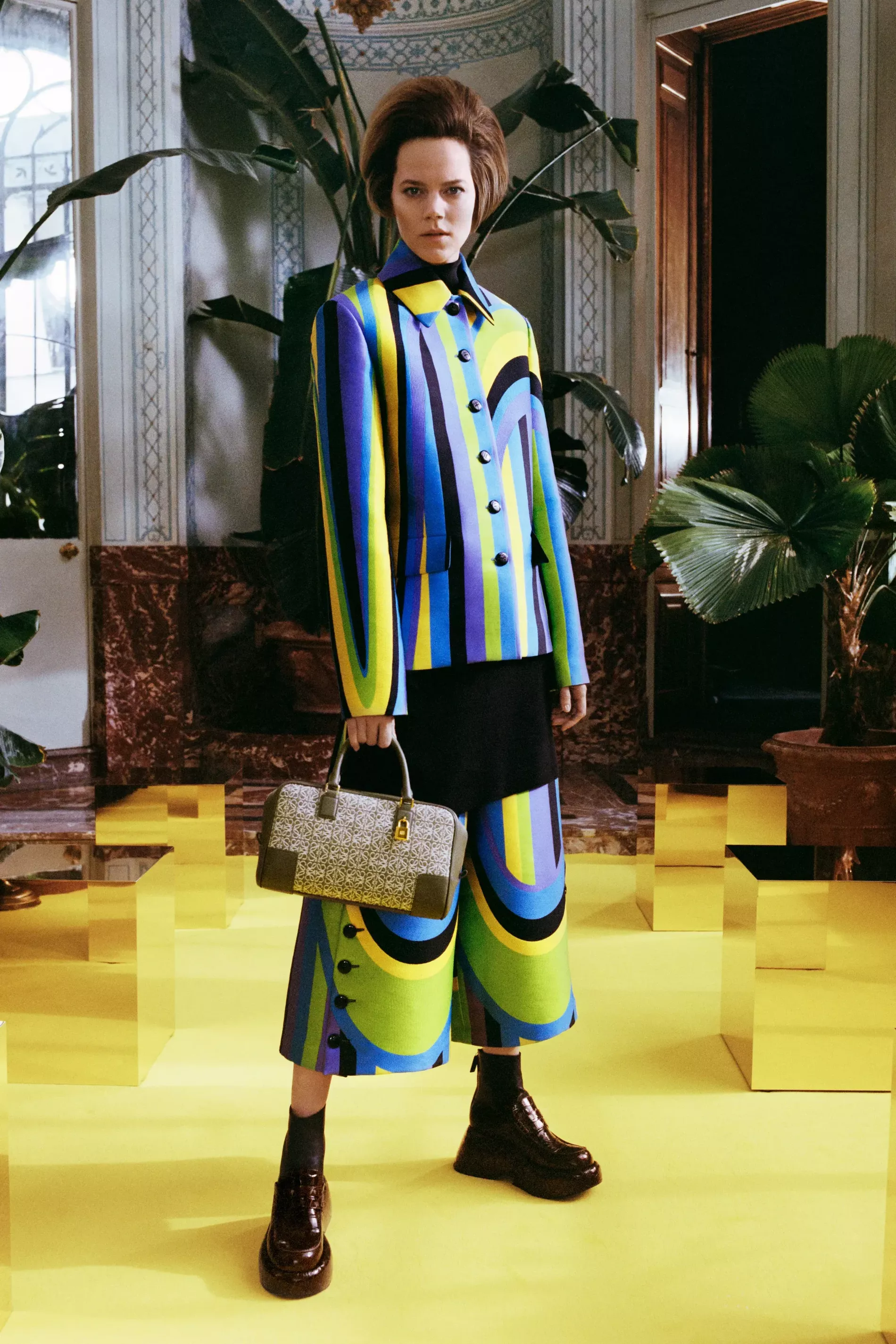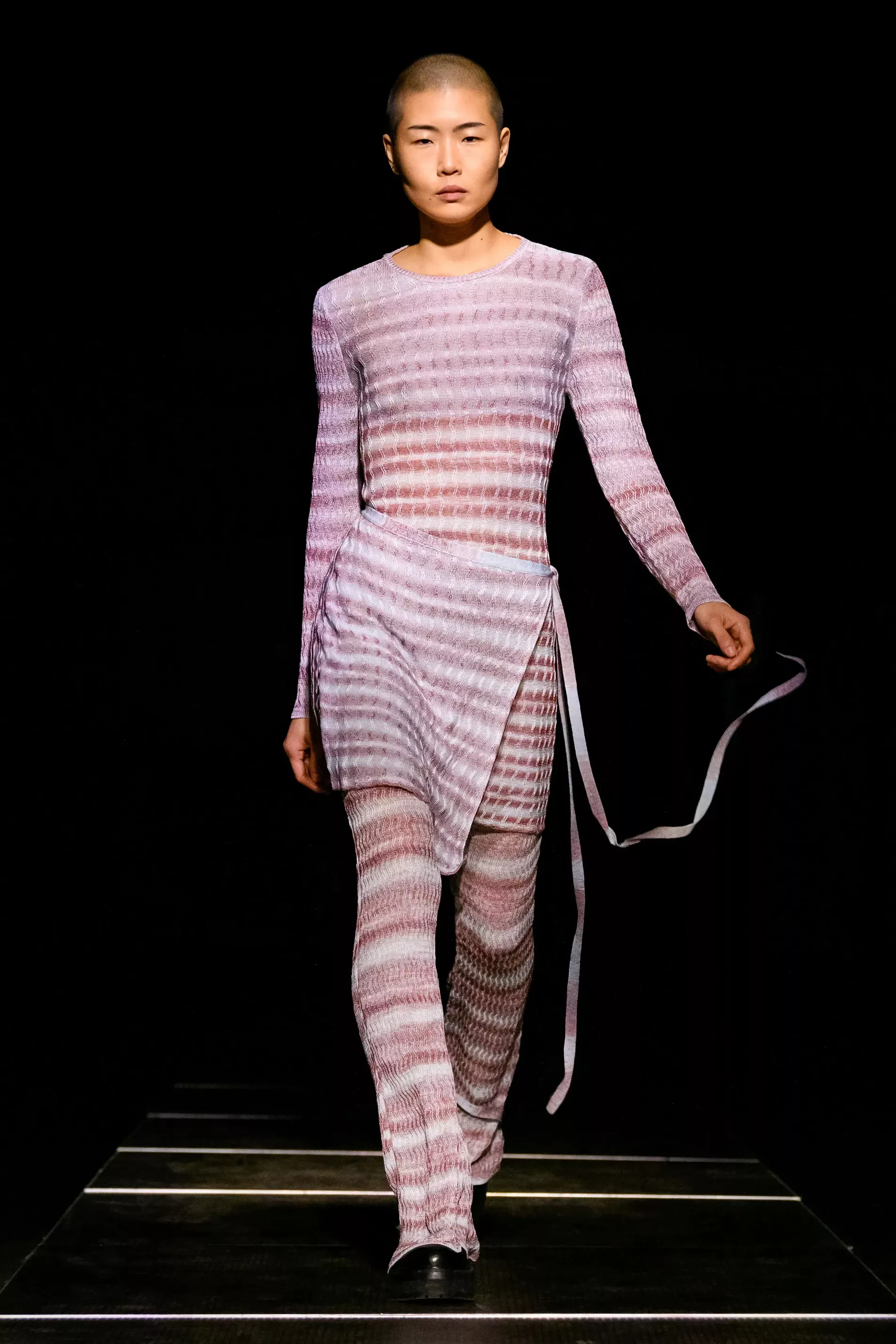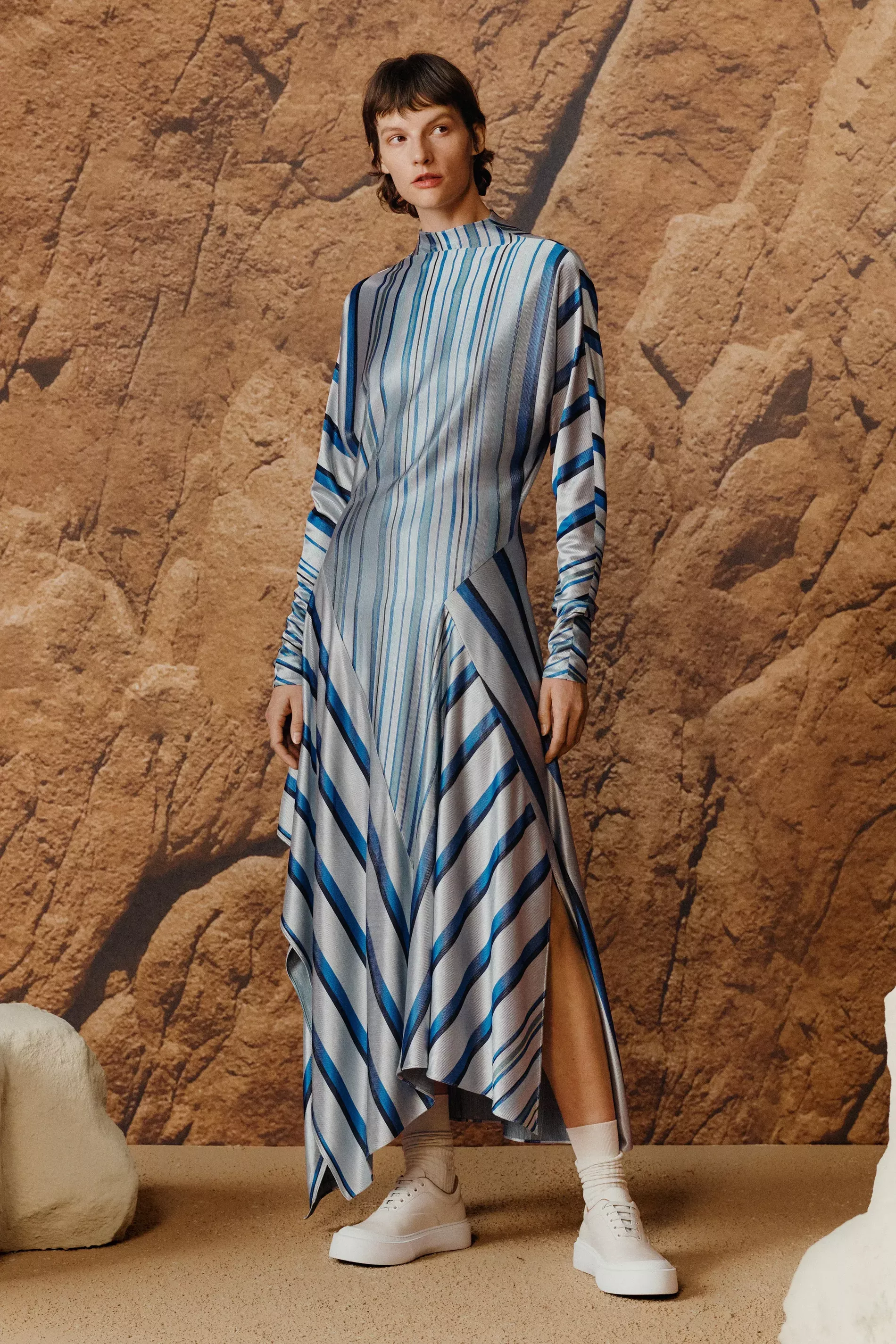 On the runways, we saw Loewe embrace swoops and swirls in primary colours on jackets, trouser and dresses. The eye-catching styling saw the print broken up with a graphic black base layer and burgundy leather boots. At Eckhaus Latta, a fine knit, ribbed dress, trouser and wrap-skirt combination in tone-in-tone lilacs opened the show, while Boss showed a blue dress smartly utilising the directions of the stripes to create dimension.
As we all set out to embrace a plethora of fine lines, below, we've gathered the best stripes available to shop now.
Credits:
Photographer: Marcus Ohlsson
Stylist: Tereza Ortiz
Hair: Erika Svedjevik
Makeup: Fredrik Stambro
Videographer : Oscar Barkenbom
Models: Sara, Zoe, Marika, Fiona, Julia, Erica
Stylist Assistant: Jonas Hellis Timmås
Hair Assistant : Isabell Larson
Makeup Assistant : Viveka Sun
---
Invest in these fine lines