The talent incubators from London and Stockholm are pairing up to put a number of designers on the international map, including Hodakova, Feben and Asai
London-based talent incubator Fashion East is partnering with the Swedish Fashion Council to spotlight a new cohort of design talent during Paris Fashion Week — an unexpected tie-up that's designed to give nascent brands a leg-up on the international stage.
Held at influential multi-brand retailer Dover Street Market's 3537 space in Paris on 30 September to 5 October, the Fashion X showroom will look to help promising new brands find stockists and scale. This is the first time Fashion East — revered for helping launch the careers of designers including Kim Jones, Jonathan Anderson and Grace Wales Bonner — has collaborated with another incubator on a showroom.
The Swedish Fashion Council will bring emerging brands Rave Review, Hodakova, Feben, All-In and Avavav to Fashion X, while Fashion East will host Jawara Alleyne, Asai and HRH. The brands were selected because they don't have a commercial showroom but are ready to start selling or boost their stockist network, says Fashion East founder Lulu Kennedy.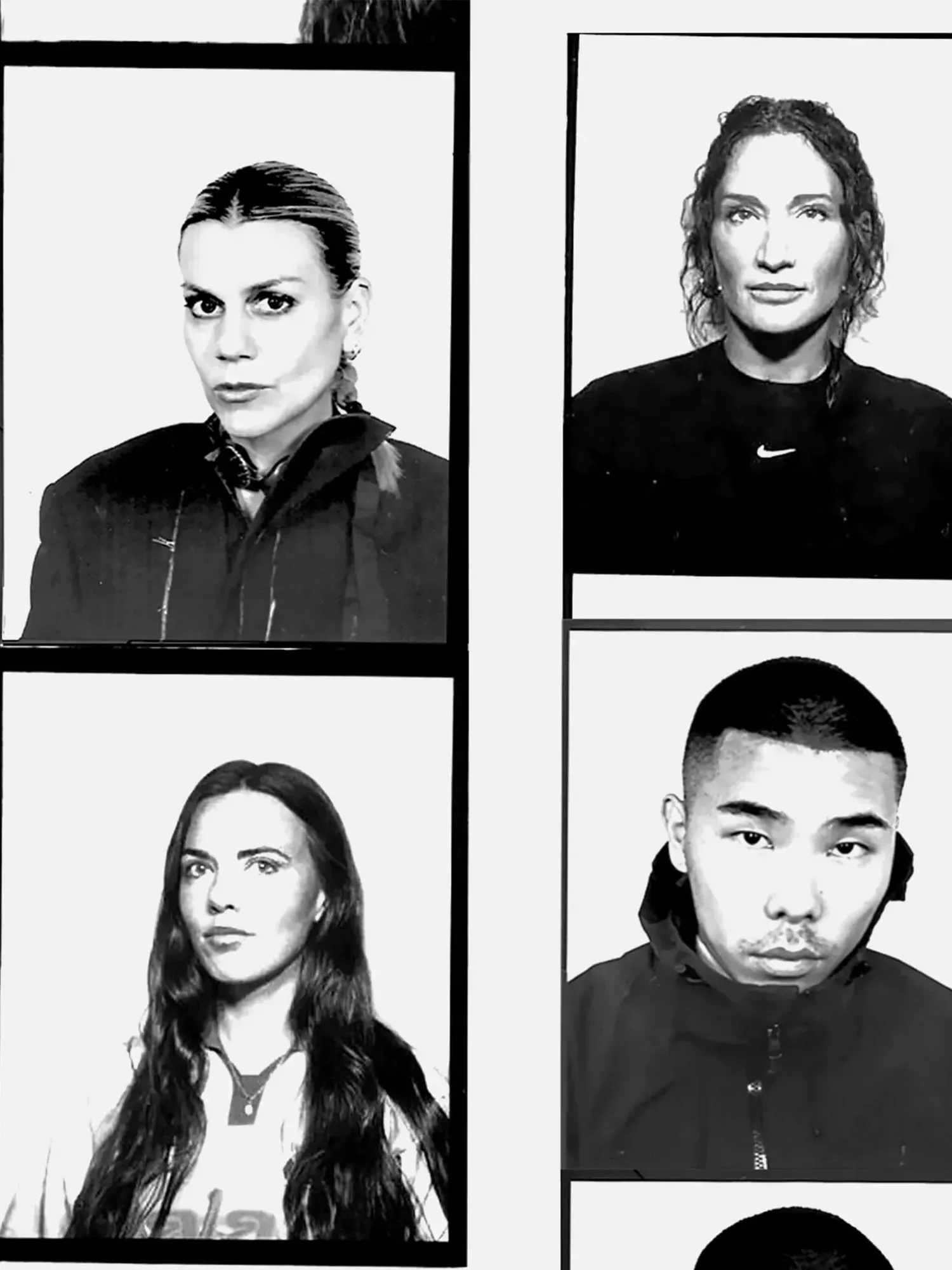 (L-R) Jennie Rosén, Lulu Kennedy, Raphaelle Moore, head of projects at Fashion East; Robin Douglas Westling, creative director of SFC. Photo: Linnea Arminda
Kennedy and Swedish Fashion Council CEO Jennie Rosén hope the partnership will attract the attention of international press and buyers, bringing in potential new stockists without the sales pressure of a typical commercial showroom. More than 20 international buyers, from retailers including Canada's Ssense, Dover Street Market and Selfridges, have expressed interest in visiting Fashion X to meet the designers, Rosén says.
And, while there's no pressure on brands to sell, the organisers anticipate that orders will happen organically. They are helping the designers prepare by sharing knowledge on price architecture and commercial pieces.
"It is not a commercial showroom where we are sales agents and taking a percentage," says Kennedy. "It's an alternative to leaping straight into a partnership with a commercial agent when the brands are at such an embryonic stage."
Fashion East-backed Jamaican-Caymanian designer Jawara Alleyne, who launched his brand Alleyne in 2021, will present his Spring/Summer 23 collection at Fashion X. "It has come at the right time for me as this will be our first sales season," he says. "My main ambition is to start building relationships with a few targeted stockists in order to start growing the brand. I think it's important to get feedback from a diverse set of stockists to hear how they view the brand's offer."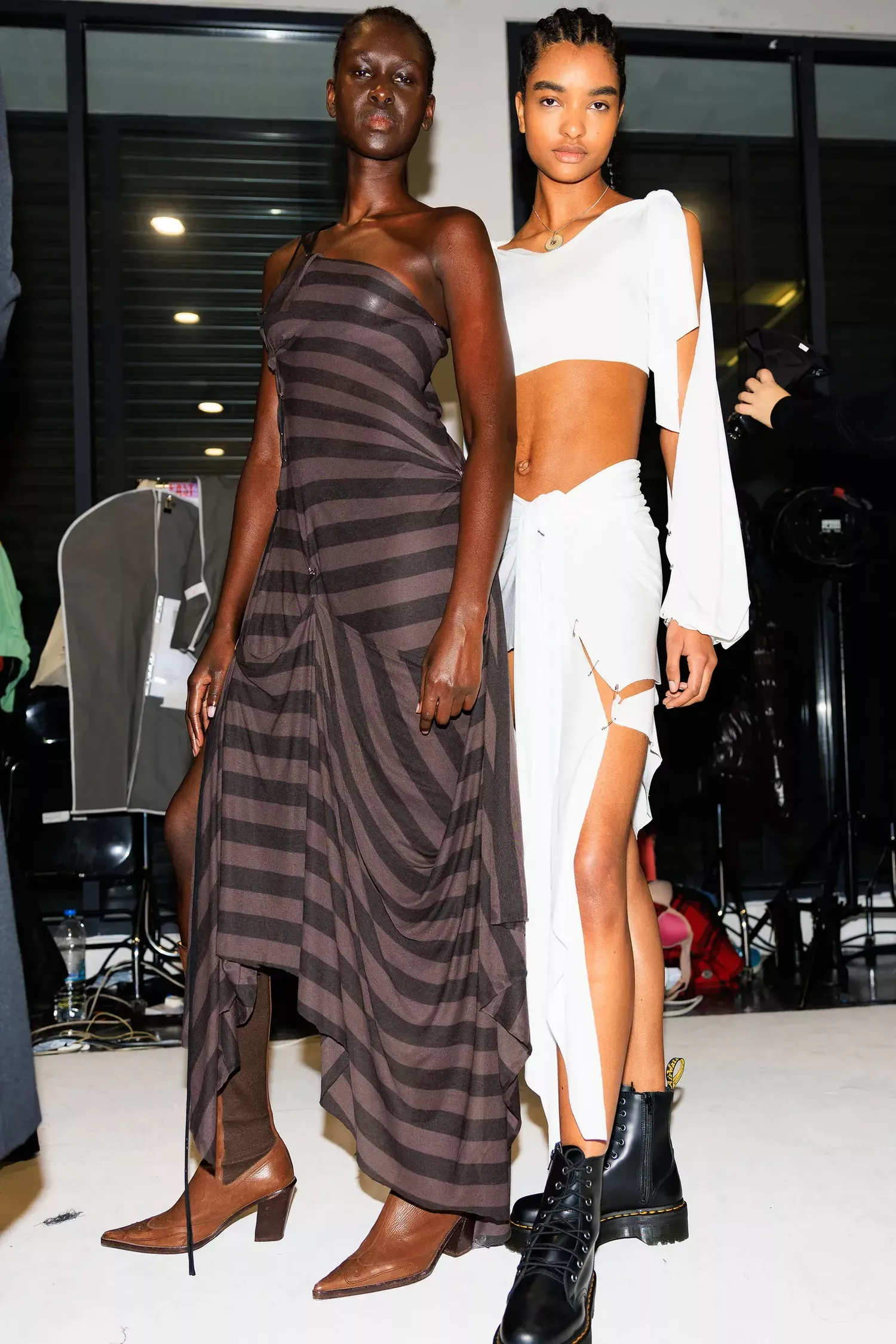 Jawara Alleyne is ready to meet buyers this season and expand his business. Photo: Acielle / StyleDuMonde.
Kennedy first met the Swedish Fashion Council when Fashion East agreed to put on a special show at the British Embassy in Stockholm, in February. The two organisations found they have a similar approach to nurturing talent, focusing on people and community as well as growth and business, both Kennedy and Rosén agree.
Fashion East works year-round to help designers with strategy and presents their collections in a group fashion show twice a year during London Fashion Week. Rosén, meanwhile, moved the Swedish Fashion Council away from its flagship event, Stockholm Fashion Week — which is now run by the Swedish Fashion Association — and has relaunched the organisation as a talent engine for scaling emerging brands and creators who have innovative business models, with a focus on sustainability and creativity.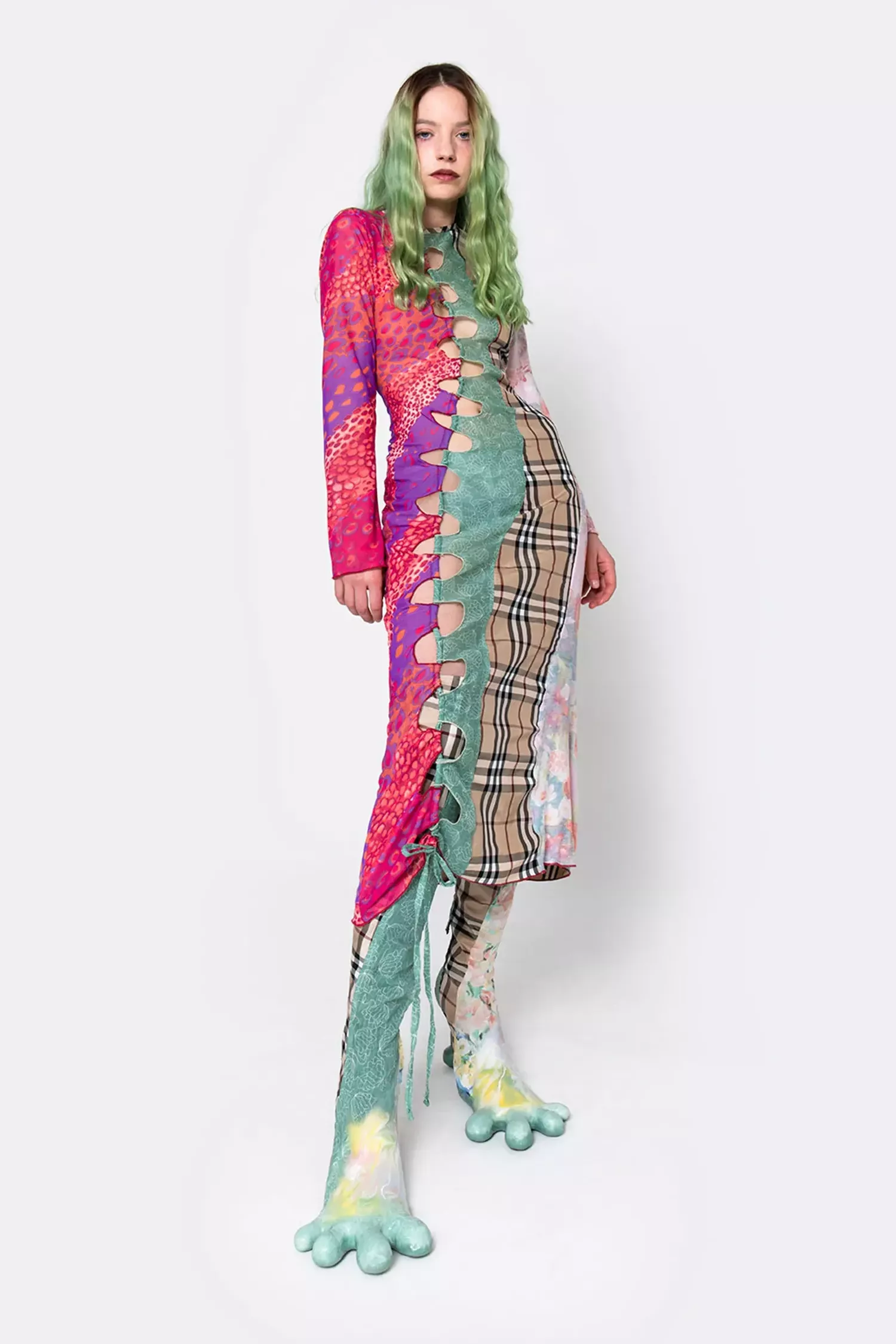 The new Swedish Fashion Council, launched in 2018, focuses on accelerating brands with unique design vocabulary and innovative methods to reduce the impact of their clothes. Photo: Beate Karlsson.
Upcycling brand Rave Review is one of Sweden's hottest emerging brands, with nine stockists including Net-a-Porter and Ssense. Design duo Josephine Bergqvist and Livia Schück tell Vogue Business they hope to further their international business through the Fashion X showroom: "We want to extend our network and meet a lot of interesting and important people," says Schück. "We're excited to hopefully connect with more buyers, find more stores and also boost our press network — that's hard to do in Sweden alone."
Bergqvist adds: "We really want a presence in bigger cities. That's a new strategy for us. We're growing our own e-commerce so we want our customers to buy from us online. But, we feel it's important, for the hype and to create awareness, to also be present physically."
For Fashion East designers, it's a good chance to tell their stories in a more relaxed environment, Kennedy says. "Doing a showroom during Paris, the [Fashion East] show's over, so the designers are a lot more open and they end up talking and sharing information, knowledge, resources, factories, tips and hacks — it's brilliant for community building."