We visit Birgitte Raben in her Copenhagen showroom to discuss her decadent knitwear
To enter the Rabens Saloner Copenhagen showroom is to be transported to a far-off land. Oversized velvet sofas in rich hues and monstrous handmade pots housing fully-grown trees fill the cavernous space. Many of the items have been restored and imported from Bali. This is hardly the sleek Scandinavian minimalism to which the industry has become accustomed.
I went to Nepal and they had all these dying techniques that I hadn't seen before.
Birgitte Raben
But I have not come to discuss home furnishings (though I gladly would). I have come to discuss knitwear. The same knitwear I have been wearing with steadfast regularity ever since the leaves started to fall off the trees. Handcrafted and hand-dyed, impossibly soft and decadent, Rabens Saloner's knitwear had been keeping me cosy for weeks when I finally meet the woman behind it all, Birgitte Raben.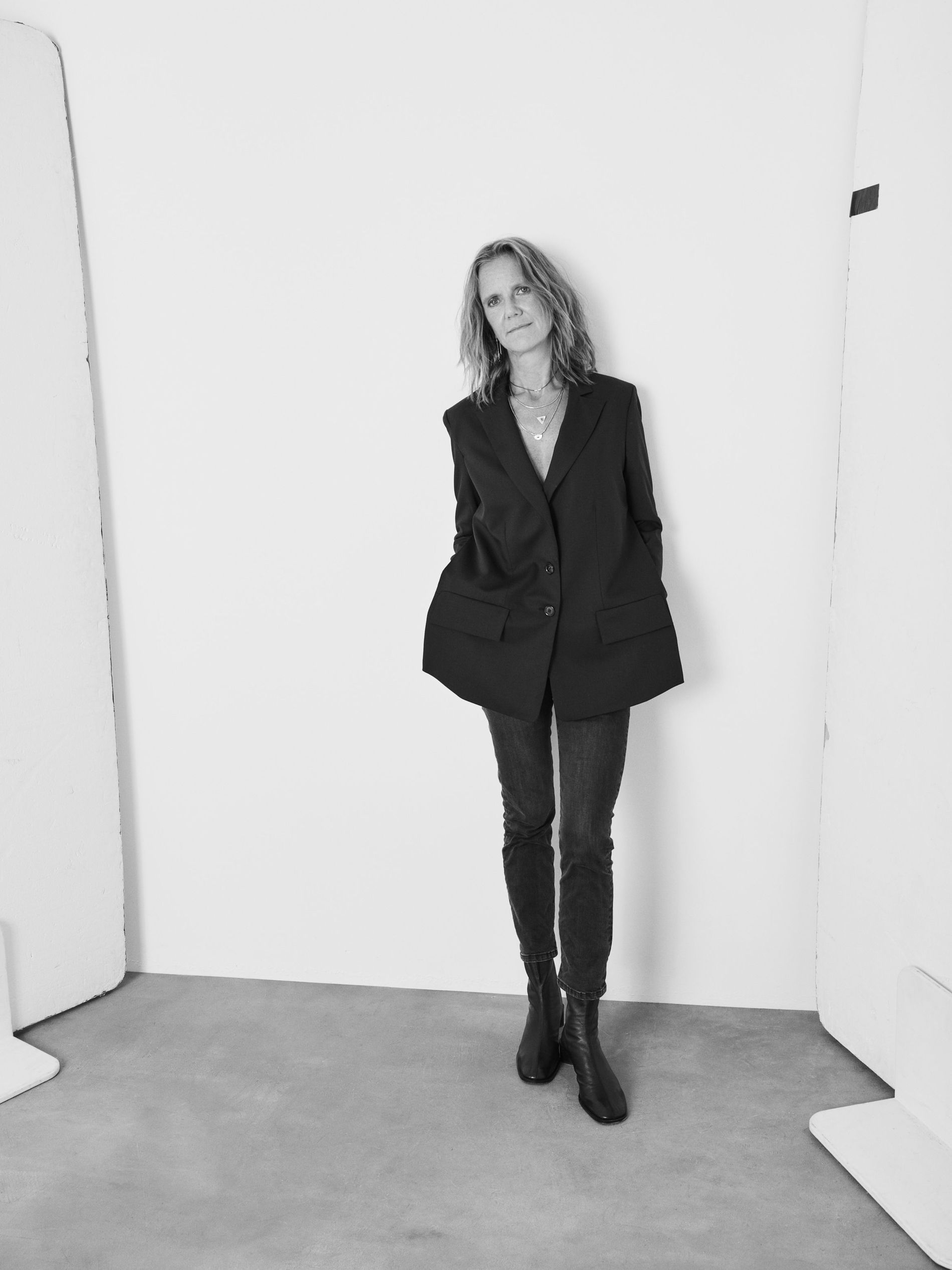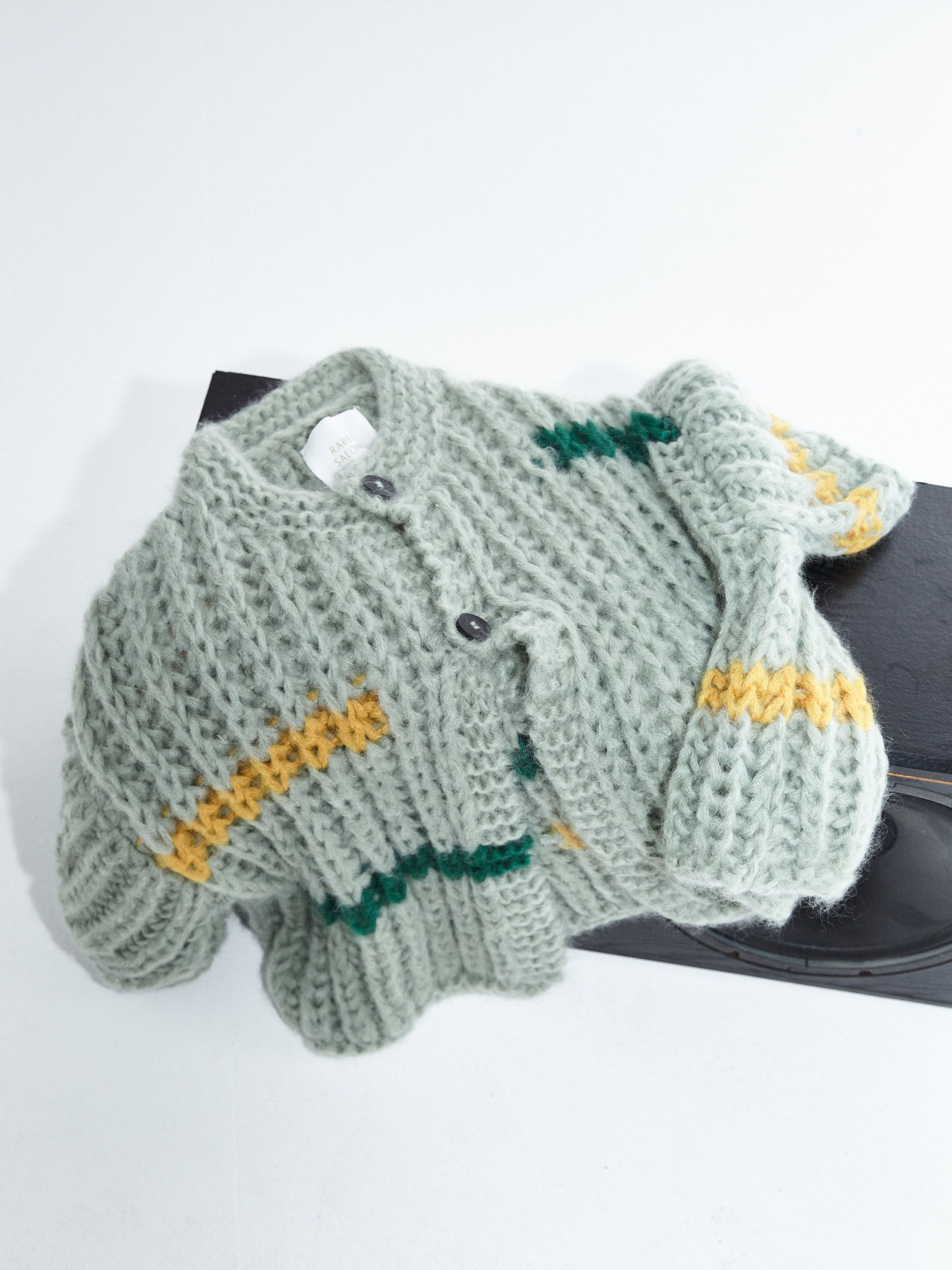 "I'm super tactile," Raben says, shortly after we settle around a weighty wooden table. "When I work with people it's my eyes, my nose, my hands… you know, everything." When you meet Birgitte Raben, you immediately get the sense that this woman has been places. She exudes an earthy worldliness – the wild hair and silver aviators. The easy demeanour and warm smile. She is the sort of woman who would invite you to her house in Bali –where she spends about half her time, pandemic notwithstanding – and mean it. "I'm a traveller by heart," she says.
Raben first became enamoured with Asia years ago, when she was living in Australia, working as a buyer. "When you're here [in Copenhagen], you go to Ibiza, Mallorca, wherever. But when you're there, you go to Bali," she explains. "I went to Nepal and they had all these dying techniques that I hadn't seen before." She fell in love with the craftsmanship and the passion of the Nepalese artisans she met. In 2007, Rabens Saloner was born, its signature: garments hand-dyed in Bali and Nepal.
"In our house, it's all about the colours," Raben says. This season, asymmetric knits of blended wool and mohair, hand-knit and hand-dyed in Nepal, are realised in a soft palette of dusty pink, grey and khaki. A shocking pink and red iteration – my personal favourite – breaks up the offering. "To do the colour-ways, it takes days," she says. Meanwhile, an impossibly chunky mohair pullover, crafted in Indonesia, is the sort of piece you'll throw over literally everything as the temperature plummets (our editor-in-chief Martina Bonnier keeps one in the office to throw over her shoulders on chillier days).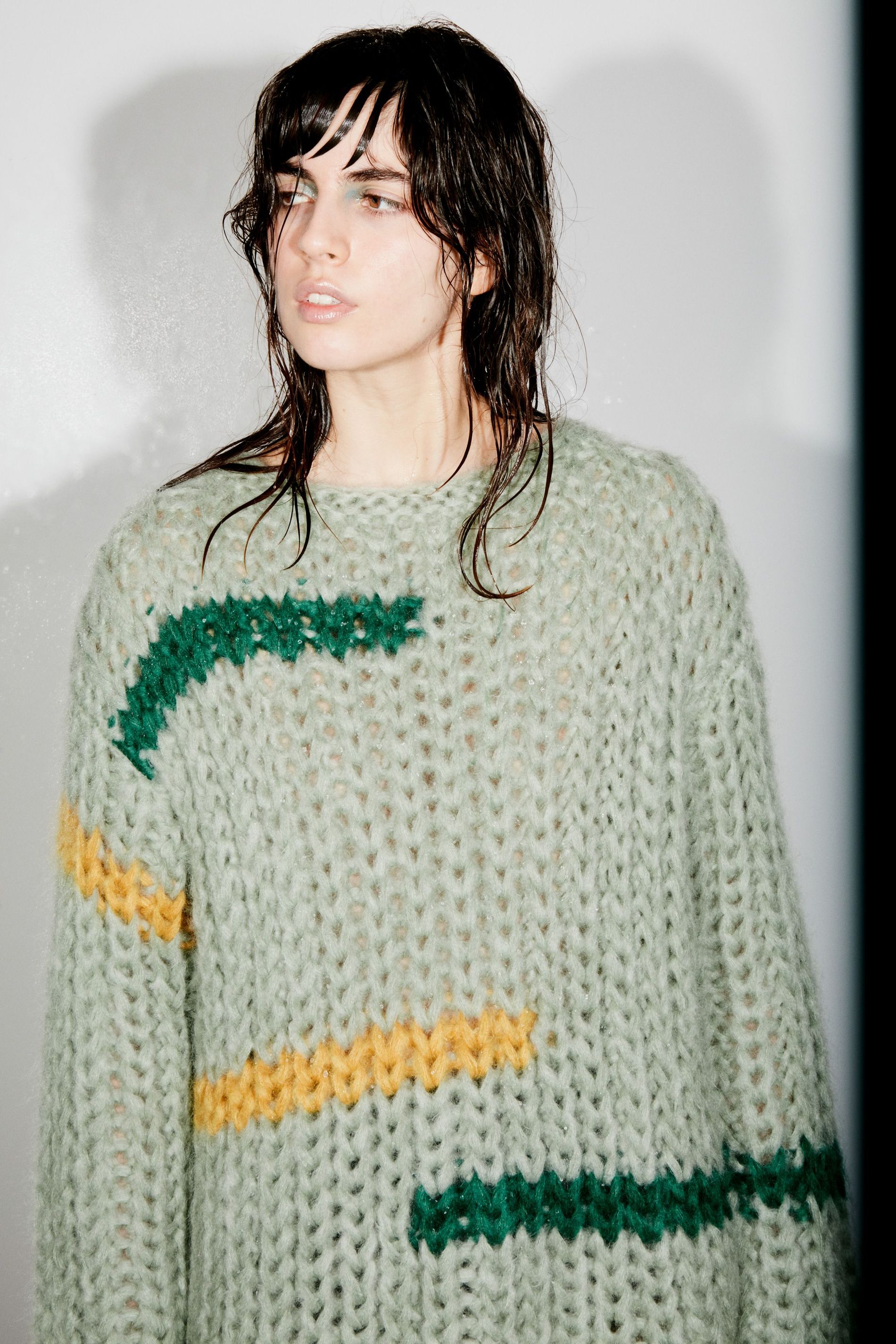 For Raben, it is about the craftsmanship and the beauty of doing things by hand in a beautiful place. "Working with these people makes a huge difference for me," she says. "And I hope I can make a huge difference to them."
Before I leave Raben's showroom – a little vacation in the centre of Copenhagen – she invites me to come to Bali over the winter.