With a mesmerising display of precious stones, Gucci's latest high jewellery collection invites us to embrace a transient approach to treasured trinkets
Gucci Allegoria, the Italian house's latest high jewellery collection, is designed to capture the essence of ever-changing seasons. Utilising antique stones and eclectic cuts to encapsulate nature's ephemeral beauty, we see one-of-a-kind old mine and European-cut stones incorporated in designs reminiscent of hand-cut gems cleaved in candlelight during the art deco era. The designs feature fan, briolette, paisley, and kite shapes, complemented by speckles of baguette diamonds. A stand-out floral motif necklace showcases a remarkable 10-carat old European cut diamond while matching earrings feature opals and exquisite diamonds.
The collection takes us (much like Robert Frost) on a journey through the year where Nordic speculates will recognise the transformative nature of, well, nature.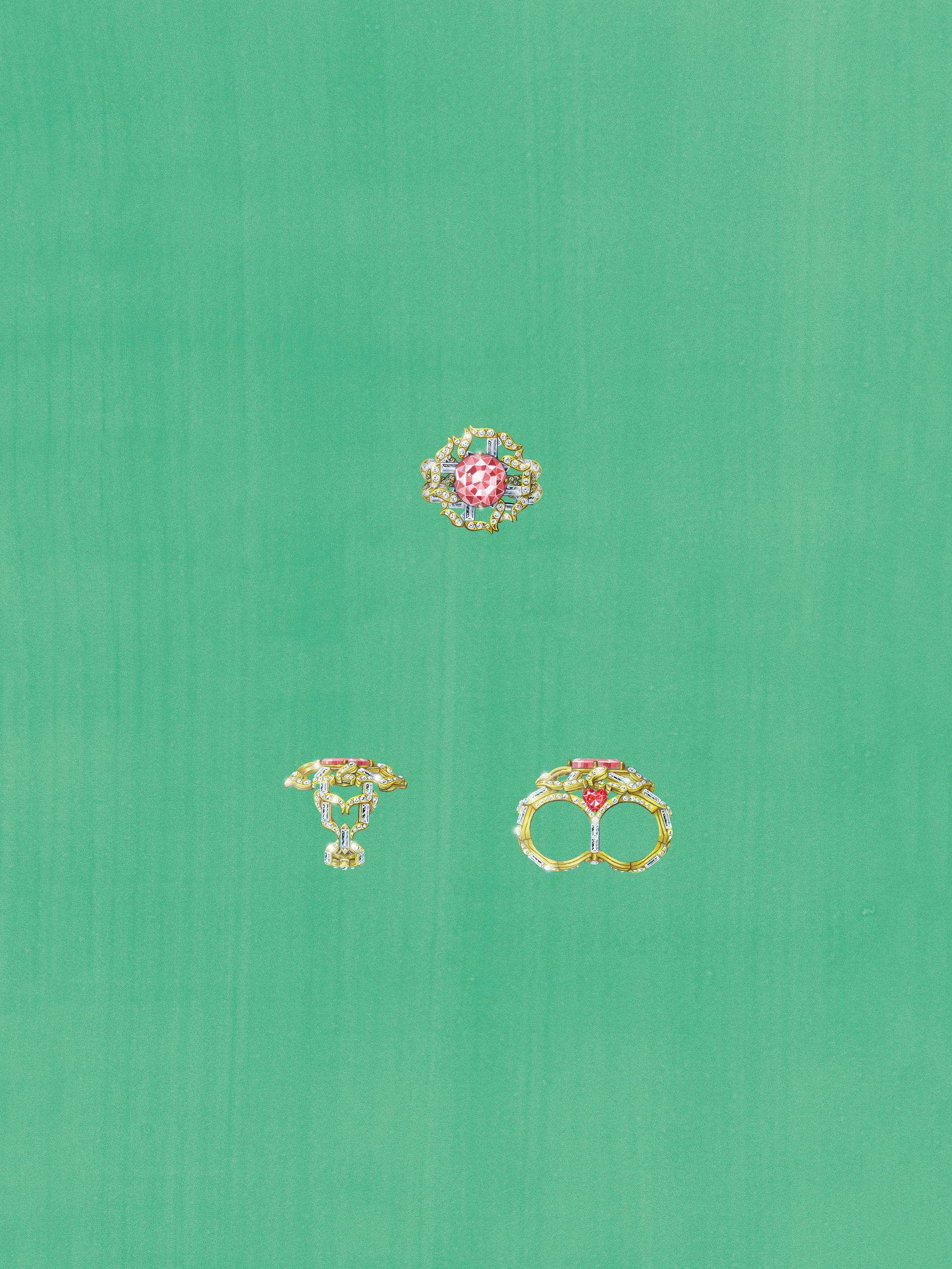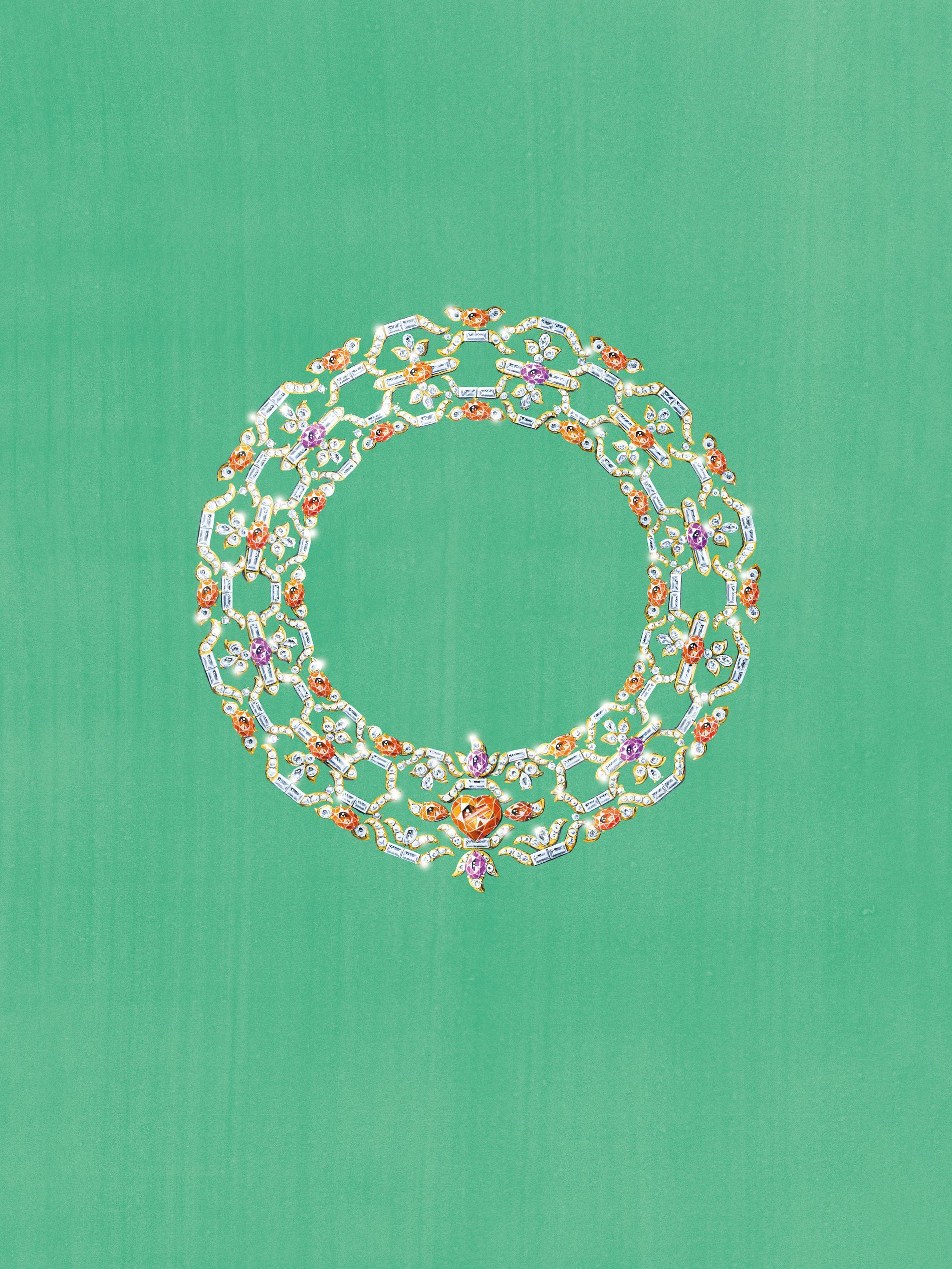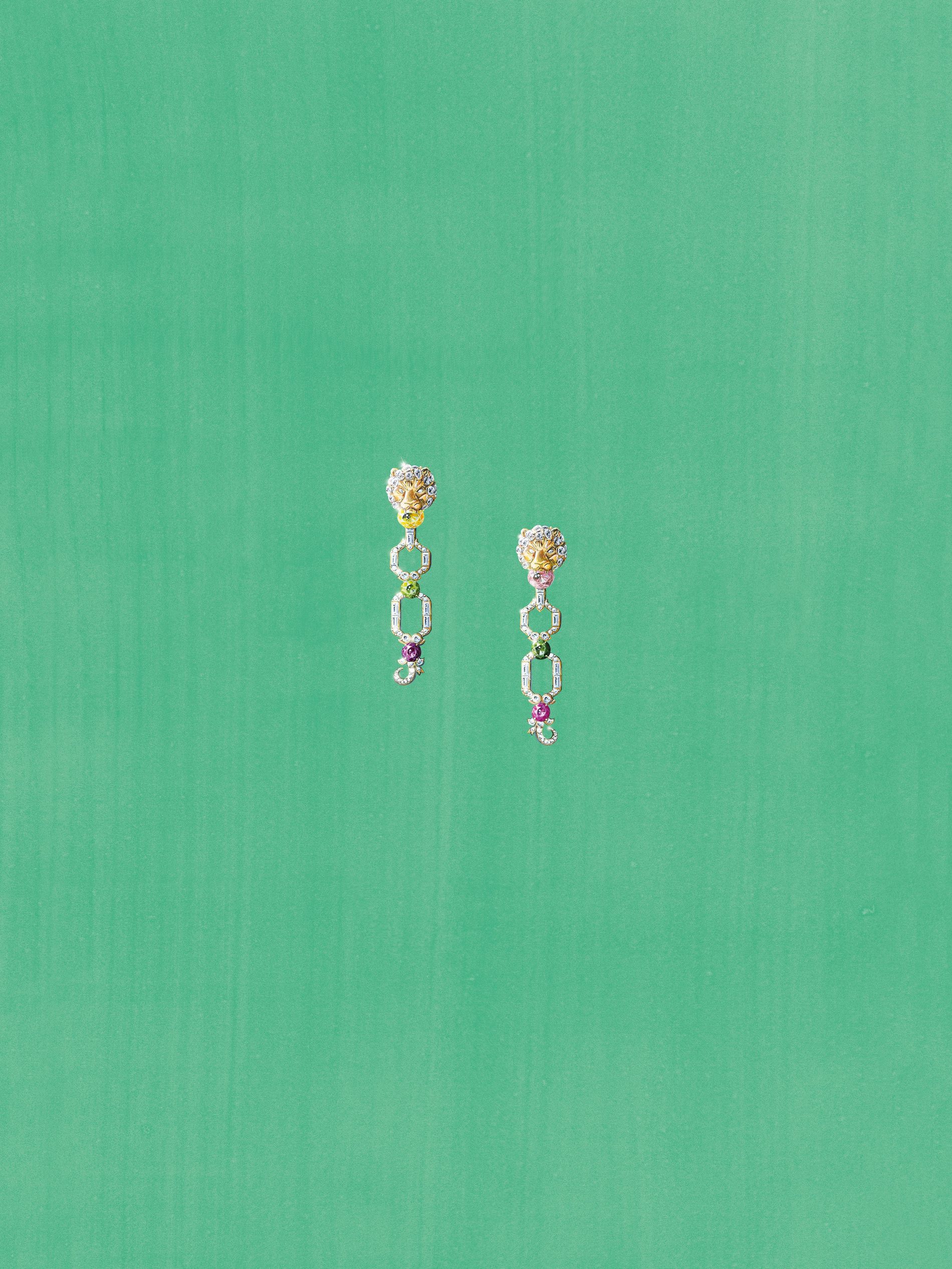 We begin our journey with the vibrancy of spring, symbolising renewal and wonder. Inspired by the iconic Flora motif, the collection features fresh hues and intricate metalwork, seen most notably in a stunning necklace that boasts a cushion-cut 226-carat green tourmaline adorned with star motifs and diamond baguettes. The necklace's chain showcases coloured tourmalines and diamonds, creating a captivating chromatic gradient.
If spring testifies to the stirrings of life, summer embraces its outburst finding expression in saturated hues. Emeralds, spinels and Paraiba tourmalines are sprinkled with multifaceted diamonds in unexpected combinations and daring cuts, all of which showcase Gucci's unique creativity and savoir-faire.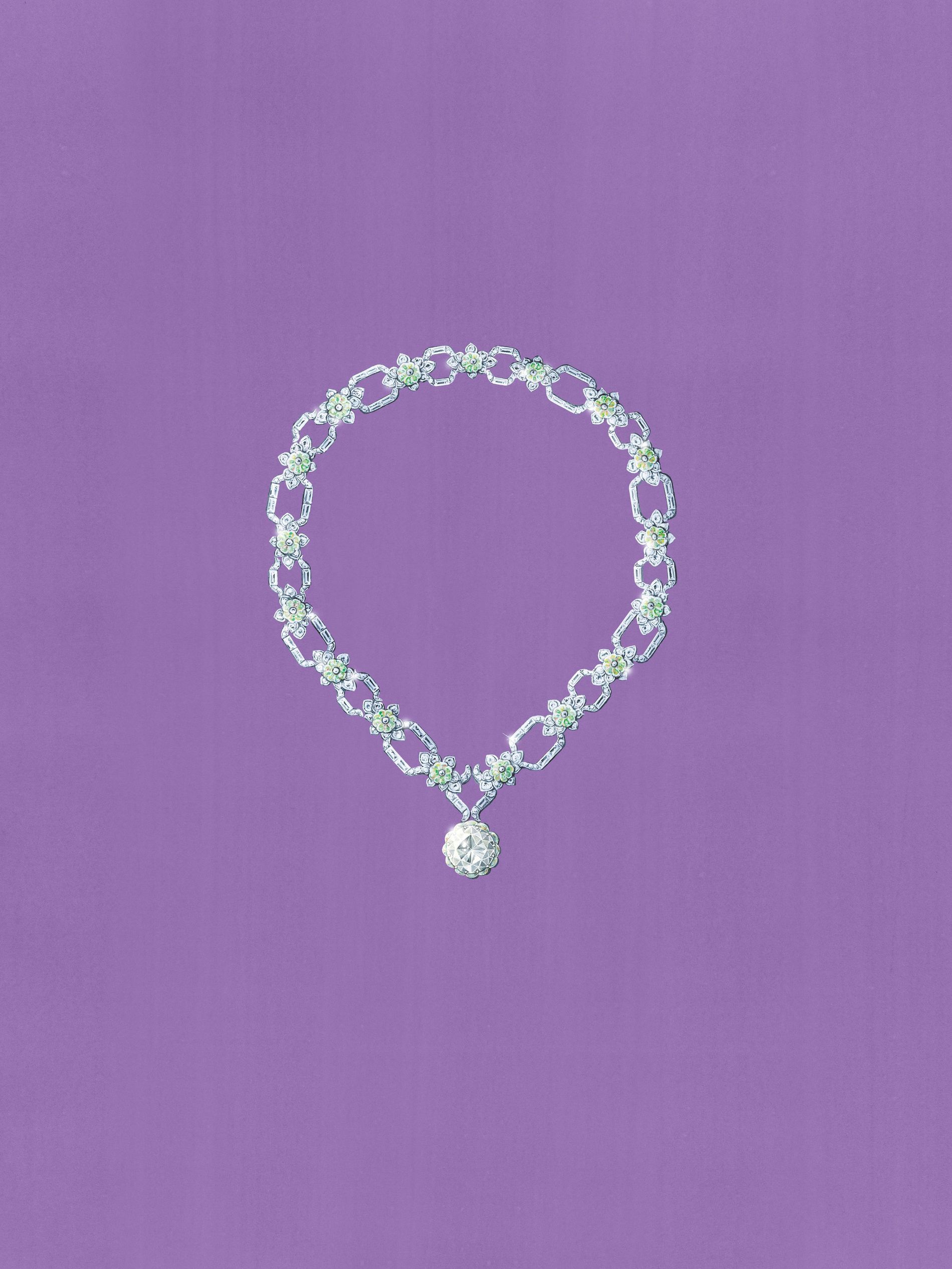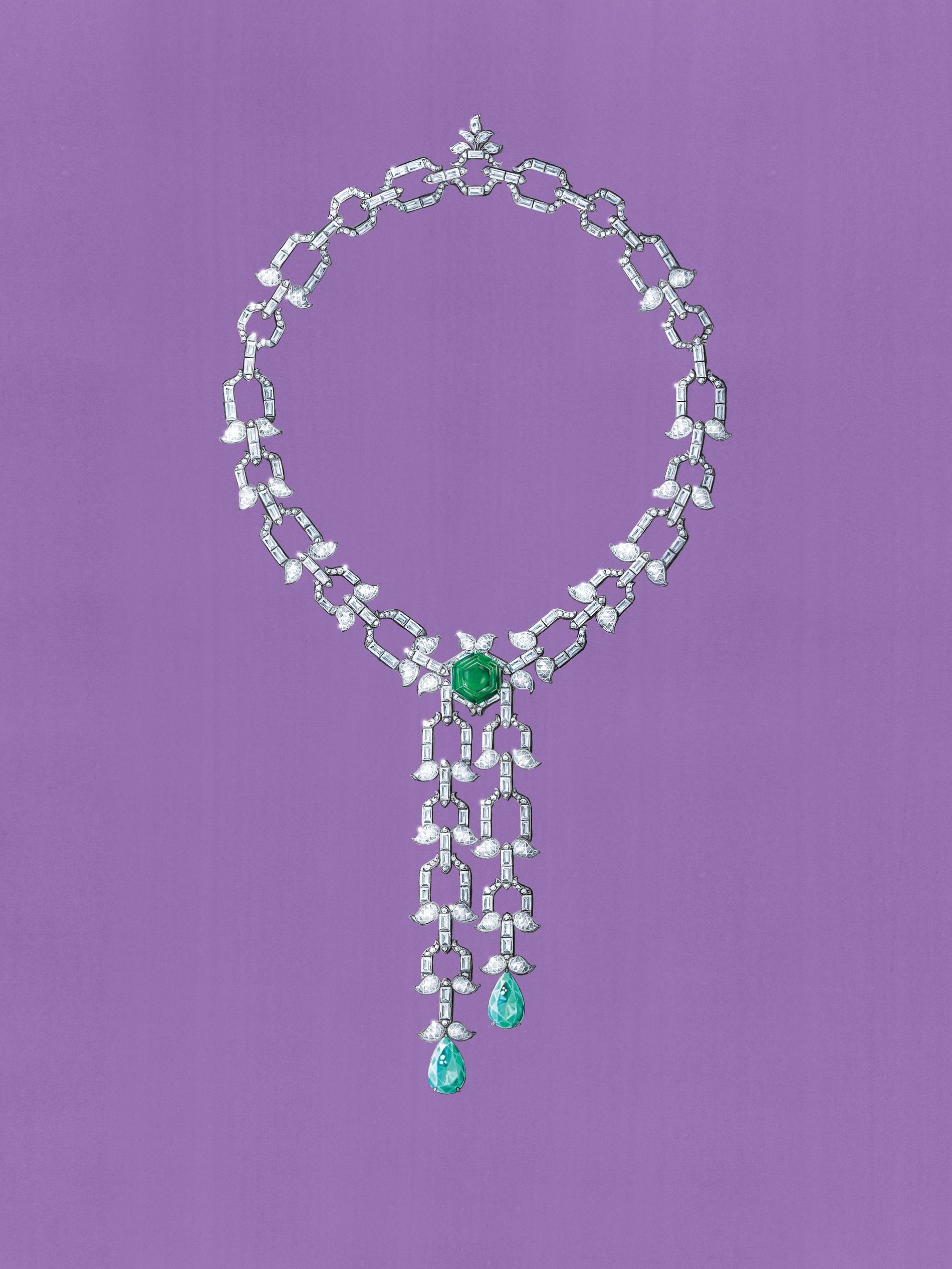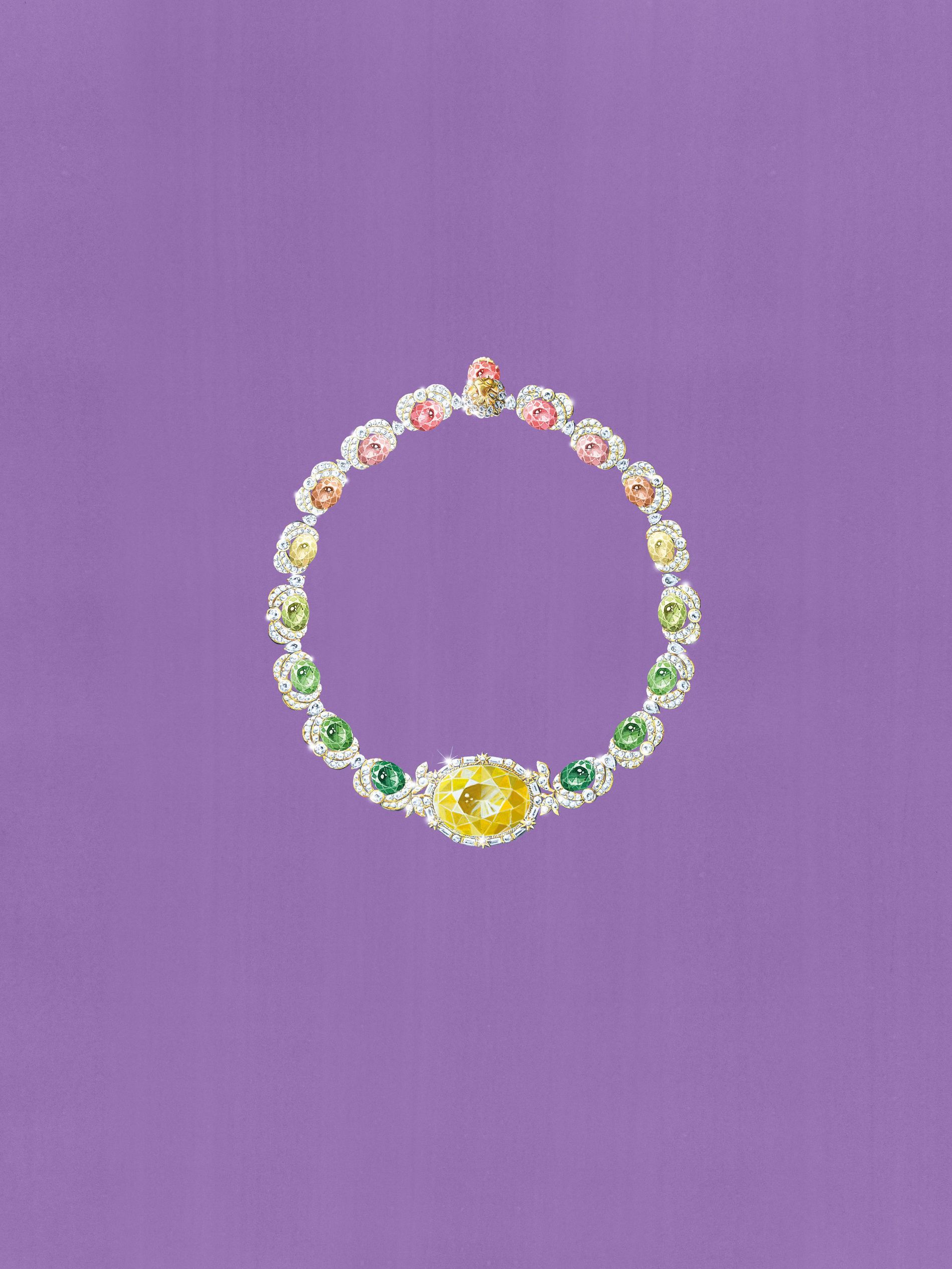 Transitioning into autumn, the collection reflects the gentle transition of nature with warmer, muted tones. Yellow sapphires, pink tourmalines, and mandarin garnets capture the softness of the season, seen in a splendid 78-carat yellow sapphire necklace embellished with tourmalines and diamonds and a vintage-style yellow gold bracelet.
Finally, winter encapsulates the crystallised beauty of the cycle's chilly conclusion. The collection captures this snowy stillness with an enamel and diamond necklace, showcasing a milky, iridescent 92-carat opal and European cut antique diamonds for a touch of the festive spirit, twinkling with subtle, kaleidoscopic colours.
Discover the entire Gucci Allegoria collection below: