Maria Nilsdotter and actor Alexander Abdallah premiere the film celebrating their jewellery collection below, we sat down with the best friend duo to discuss this nostalgic collaboration
Maria Nilsdotter and Alexander Abdallah are very close. So close, in fact, they're often mistaken for a couple. "People have been asking a lot," admits Nilsdotter. "It's fun," adds Abdallah, with a grin. They are, in reality, great friends. The sort of friends that can spend hours on end just palling around Stockholm. The sort of friends that type "I miss you" if they haven't seen each other for a couple of days. The sort of friends that collaborate on a jewellery capsule.
Entitled 'Dröm en dröm' (Dream a dream), the collection of nostalgia-inducing pieces, represents a first for both Nilsdotter, whose namesake jewellery line often attracts famous fans, and Abdallah, an actor and director best known for his award-winning performance in Snabba Cash. For the latter, it is his first foray into design. For Nilsdotter, her first ever collaborative capsule.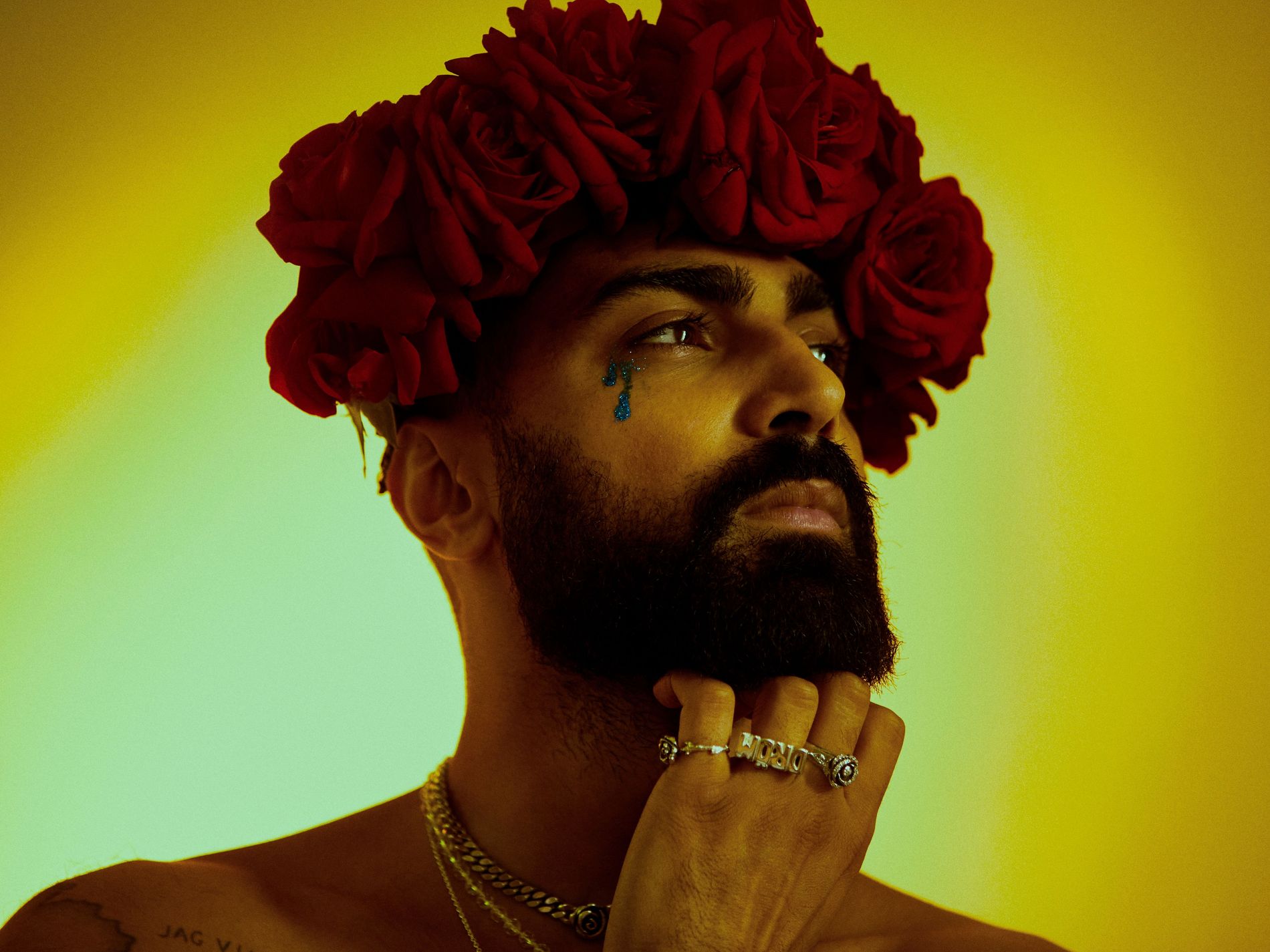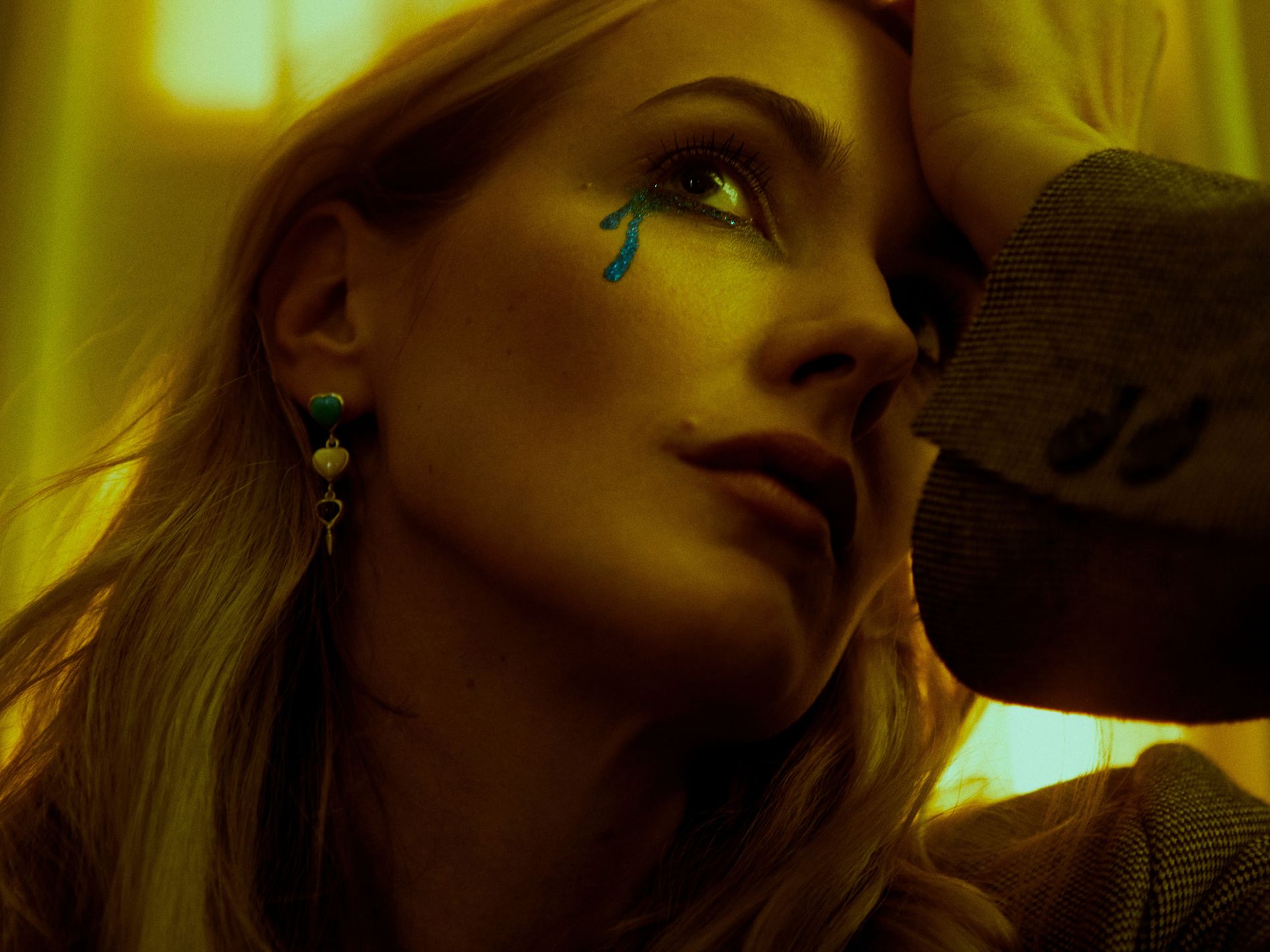 The two met after Nilsdotter slid into the actor's DMs. "I just saw pictures of him showing up everywhere, and I thought, 'This guy could really wear jewellery,'" she says. It took Abdallah some time to respond; Snabba Cash had recently premiered on Netflix and his inbox was flooded with fan messages and love proclamations.
Nilsdotter's note, however, stood out and they eventually met up at the designer's shop in Östermalm. The connection was immediate. "He stayed for a really long time," Nilsdotter recalls. "Two days," jokes Abdallah. Throughout our conversation the duo's banter is on full display. They often finish each other's sentences, especially when one is grasping for an English turn of phrase (Nilsdotter grew up in Stockholm and Abdallah in the nearby city of Uppsala). I ask if anything about that first interaction came as a surprise. "Alex was much softer than I would have thought," says Nilsdotter.
There is another reason Nilsdotter and Abdallah might be taken as more than friends: they look great together. In the campaign images for this collection, they cuddle up beside each other on a hotel bed, Abdallah wearing a crown of roses. The rose is at the centre of the collection, adorning necklaces and flowers. It is a motif that holds a great significance to the actor.
"The rose was the starting point, because it's such a strong symbol for Alex," Nilsdotter says. Abdallah slides up his shirt sleeve, revealing a tattoo on his bicep. "This is old me, when I was young," he says, pointing to an image of a young boy. "I was just with the wrong people. I could have had a different life, but then I got into this theatre thing." Higher up his arm is another image – Abdallah today, wearing the crown of roses. To him, the flowers symbolise the ability to embrace both his masculine and feminine sides – a notion that was discouraged throughout his youth. "The real man is the one who can conquer their feminine side," he says. Today, as most days, he is adorned in Nilsdotter's designs – delicate necklaces and bracelets with dangling pearls and charms.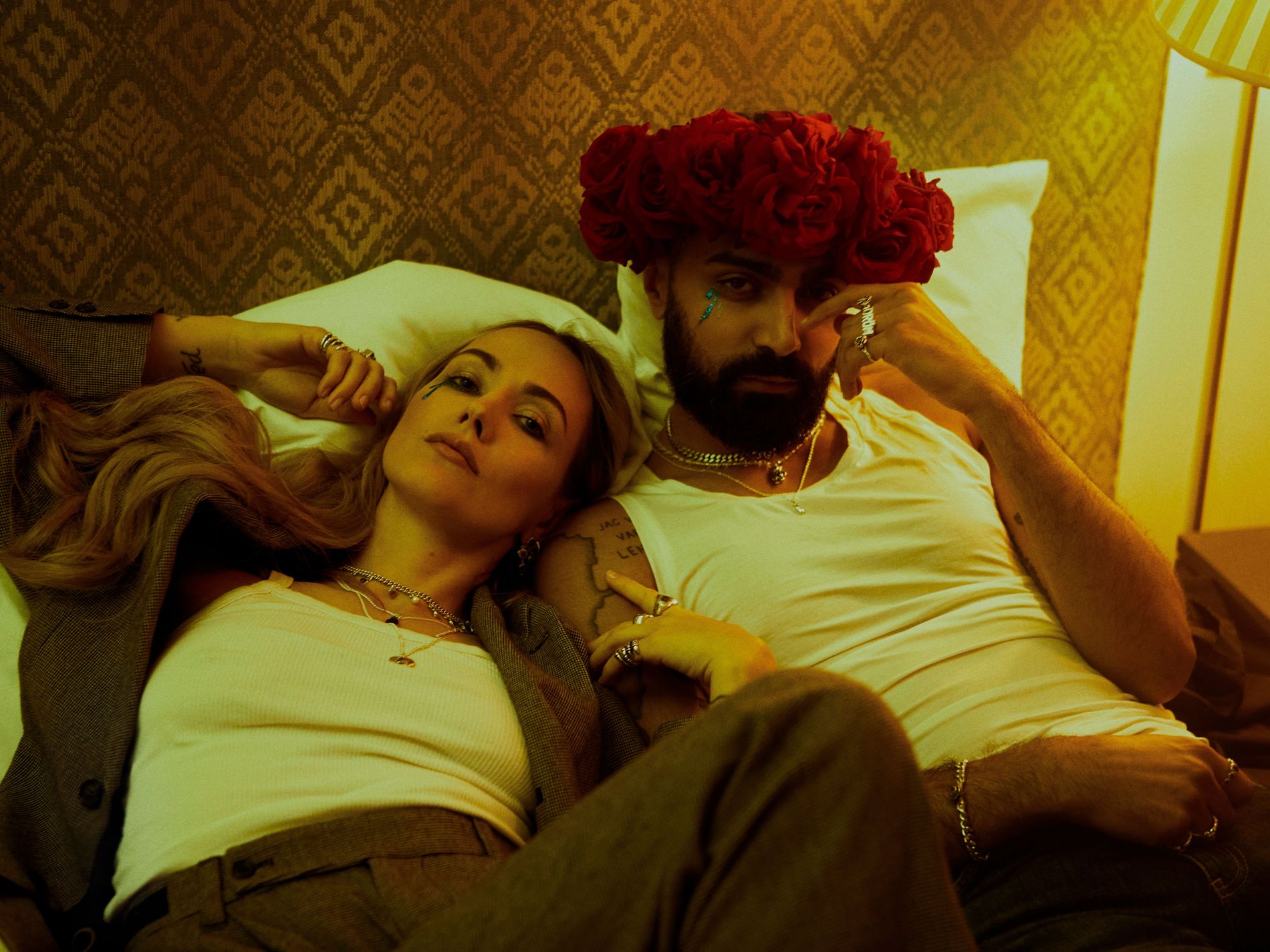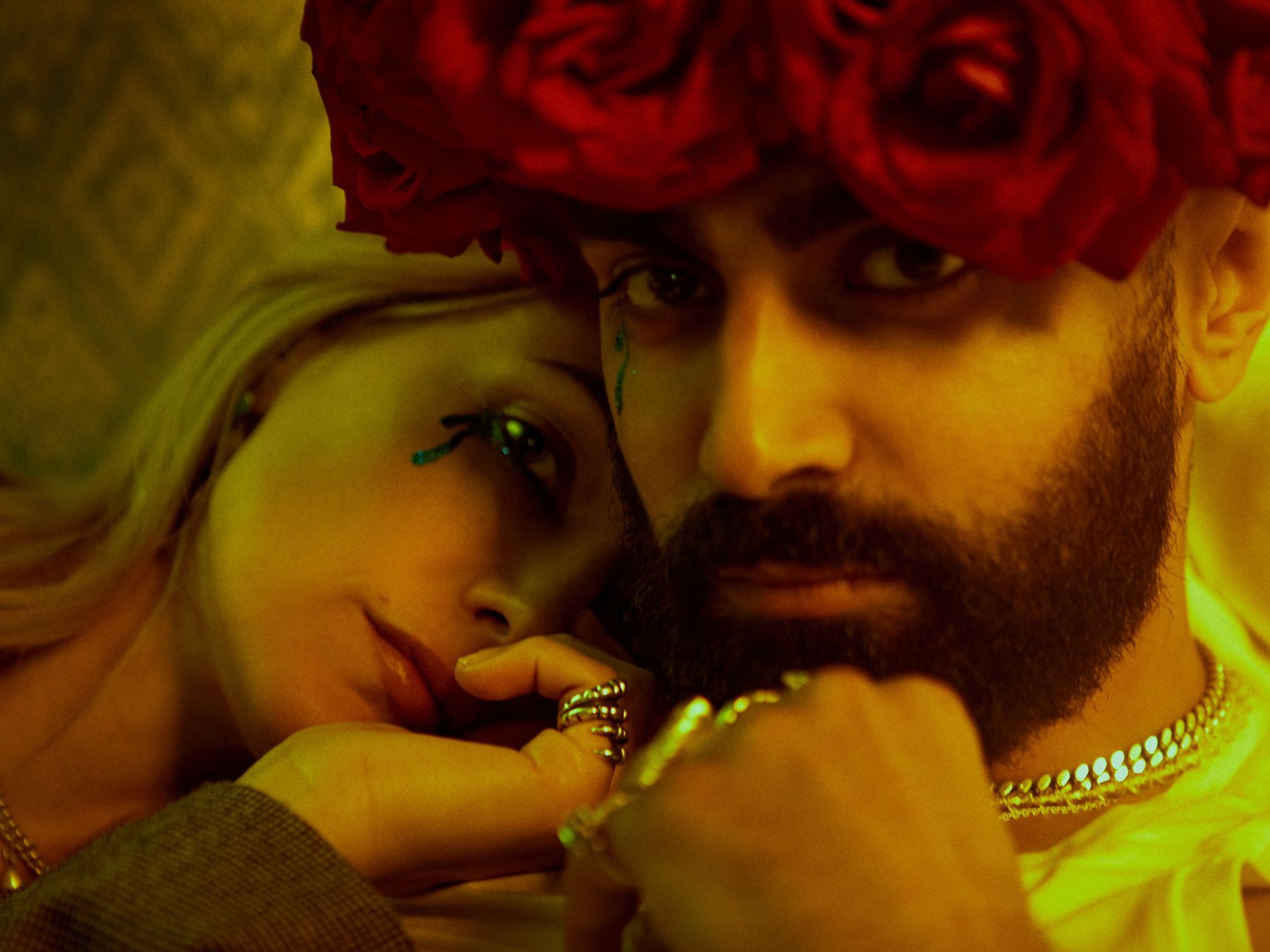 Other personal details emerge throughout the collection. For instance, the pill necklace is a cheeky nod to the duo's shared struggle with anxiety. A single tear, rendered in lapis lazuli, is split in two – a modern iteration of BFF heart necklaces. Most of all, the capsule is about following one's dream, a romantic inclination embodied by both Nilsdotter and Abdallah. The childlike flourishes – the dazzling colours, the imperfect lines – give way to a charming innocence.
Being dreamers, the duo did not hold back when it came to the film capturing their collection. Directed by Abdallah and premiering here for the first time, it depicts Abdallah and Nilsdotter as teenaged friends – an imagined history that never was. Also starring in the film is a horse, a frequent player throughout Nilsdotter's collections, borrowed from a nearby stable.
The result is, as Nilsdotter aptly puts it, "a fairytale." For Abdallah, the magical aspect was not the horse (he was, admittedly, a little scared of the creature), but the cast of 20 extras – boys adorned with crowns of roses. "I've been so lonely in this fight to be me to the fullest," he says. "And then I was in the room with 20 half-naked guys who had roses in their hair. I was like, 'Oh s***, I'm not alone anymore."