"When I made the first mood boards, I had iconic women on my mind." Celine Aagard, founder and creative director of Envelope1976 on the brand's first-ever showcase at Oslo Runway 2022
In its fifth year, Envelope 1976 is still a young brand, yet is already making an international name for itself through its immaculate tailoring, covetable neutral tones and elevated use of natural and recycled materials. The force behind it all is one of Norway's most influential fashion and lifestyle figures, Celine Aagard.
We sit down with Aagard ahead of the brand's first-ever runway show to talk preparations, inspirations and maintaining balance in an often-chaotic industry.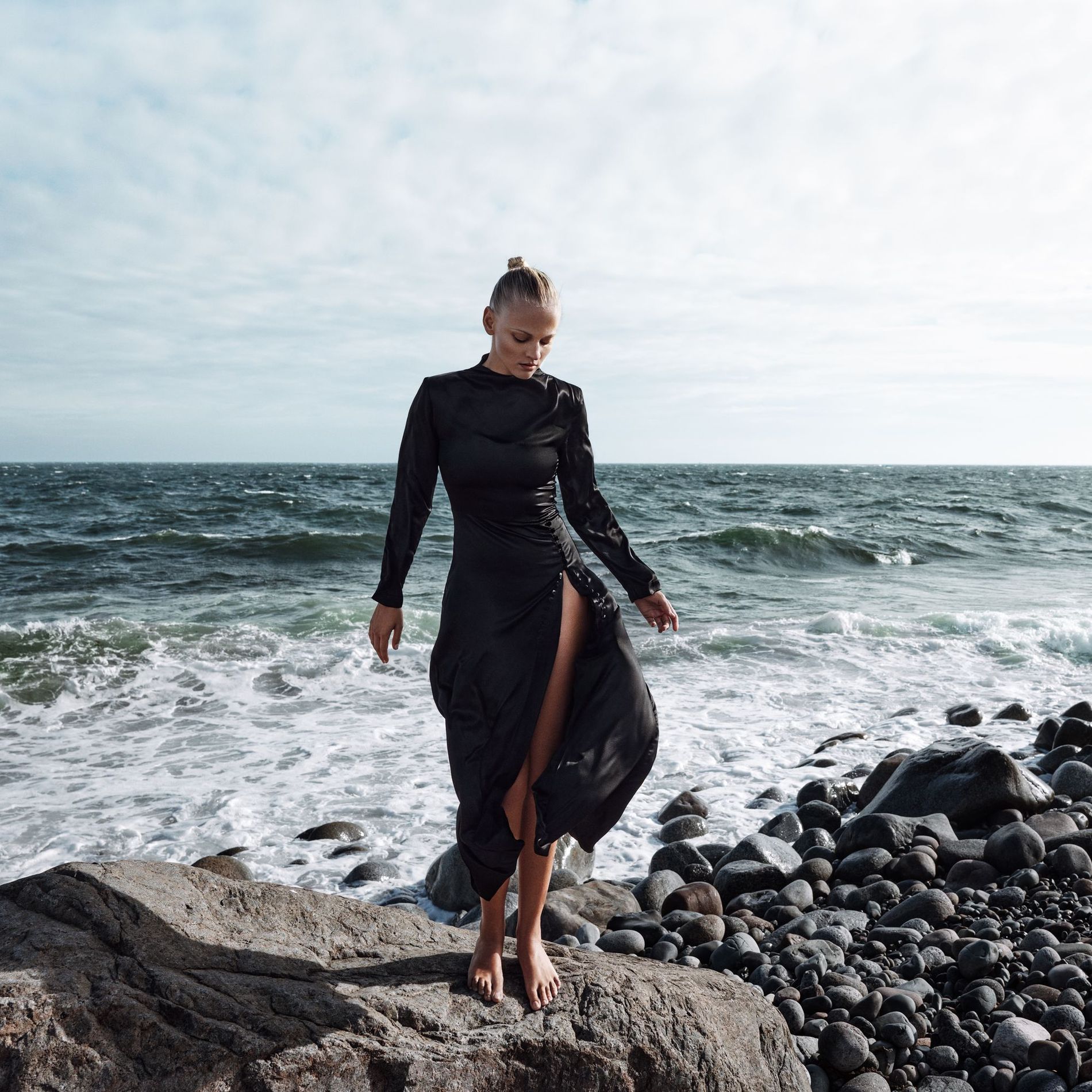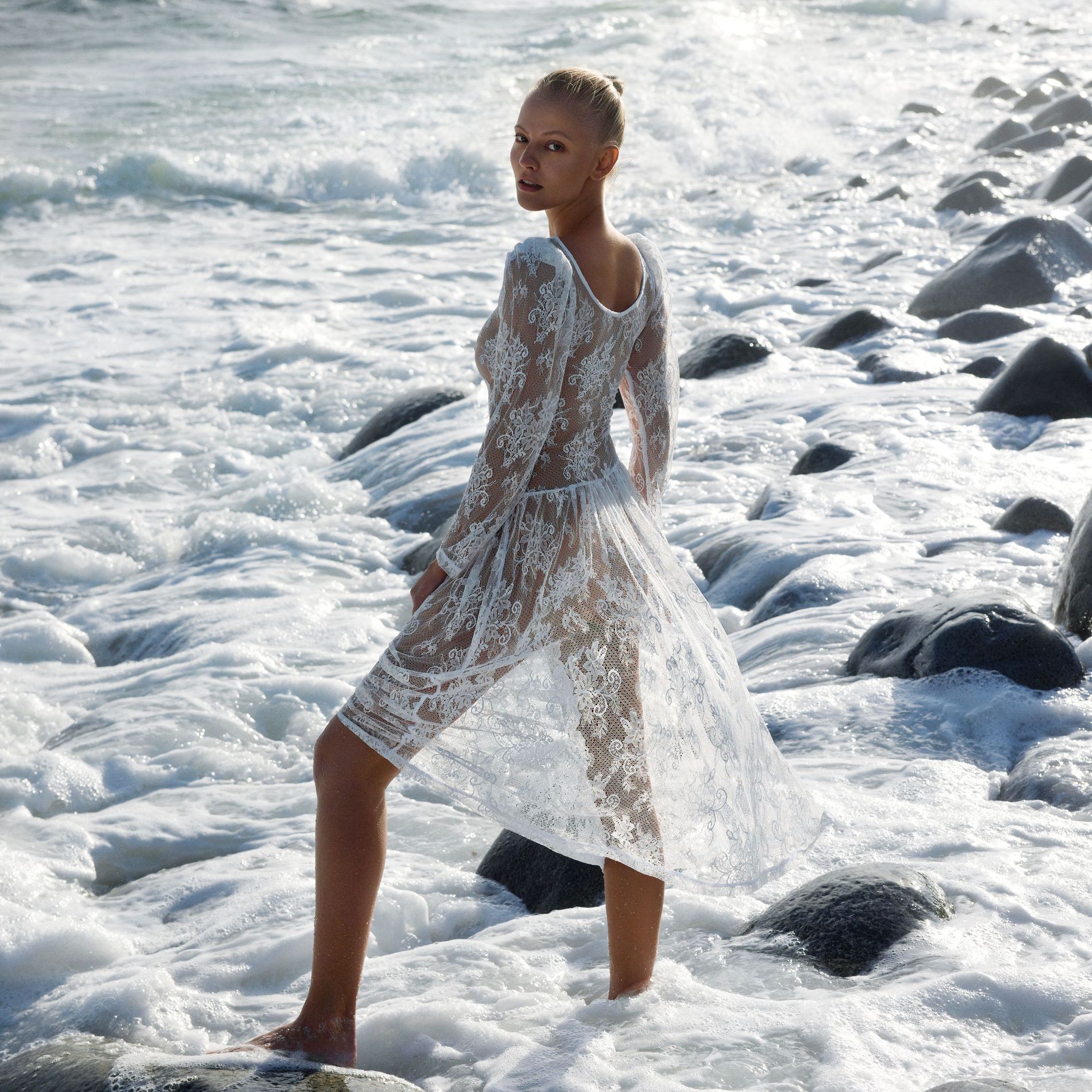 What can you tell us about the inspiration for the new collection?
This collection is about contrasts in life and in how we want to express ourselves, from day until night – and the day after tomorrow.  Our focus is seasonless simplicity. After playing with some colours, this collection is dedicated to the monochrome way of styling, in black, white, and cream. It takes us back to where we started in 2018, and with a flashback from 1989 when Madonna released her fourth studio album: I was just a teenager with an extra-large mega poster over my bed of a woman in a lace corset, tulle skirt, and choker around her neck. The shearling is inspired by the 70s, as are the flare leather pants and fringe dresses.
What are the key details, materials, colours and silhouettes for the season?
The collection is monochrome and minimalistic with an edge. There are powerful styles, but no flashy colours. We are playing with textures and new knit techniques instead of colours, and all items are designed to be worn in multiple ways. Besides the use of leftover lace fabric, we use undyed cashmere, biodegradable cupro, vegan dyed chrome-free leather, organic cotton, and the finest organic wool. Since our garments are adjustable, you can wear them loose for an effortless and cool look, or you can style them for a more sexy, defined silhouette. The collection consists of only black, white, grey and silver - but the styling options are endless.
The coats are in one size – oversized– and our kaftans and fringe dresses are also designed to be worn in multiplies ways. For the party season to come we have limited-edition pieces made of leftover sequin. The collections also consists of gender-neutral knit sweaters, seamless base garments in fine Italian merino wool, recycled cashmere, signature suits in linen, and Japanese biodegradable cupro. The garments are dyed in a chemical-free, vegan process.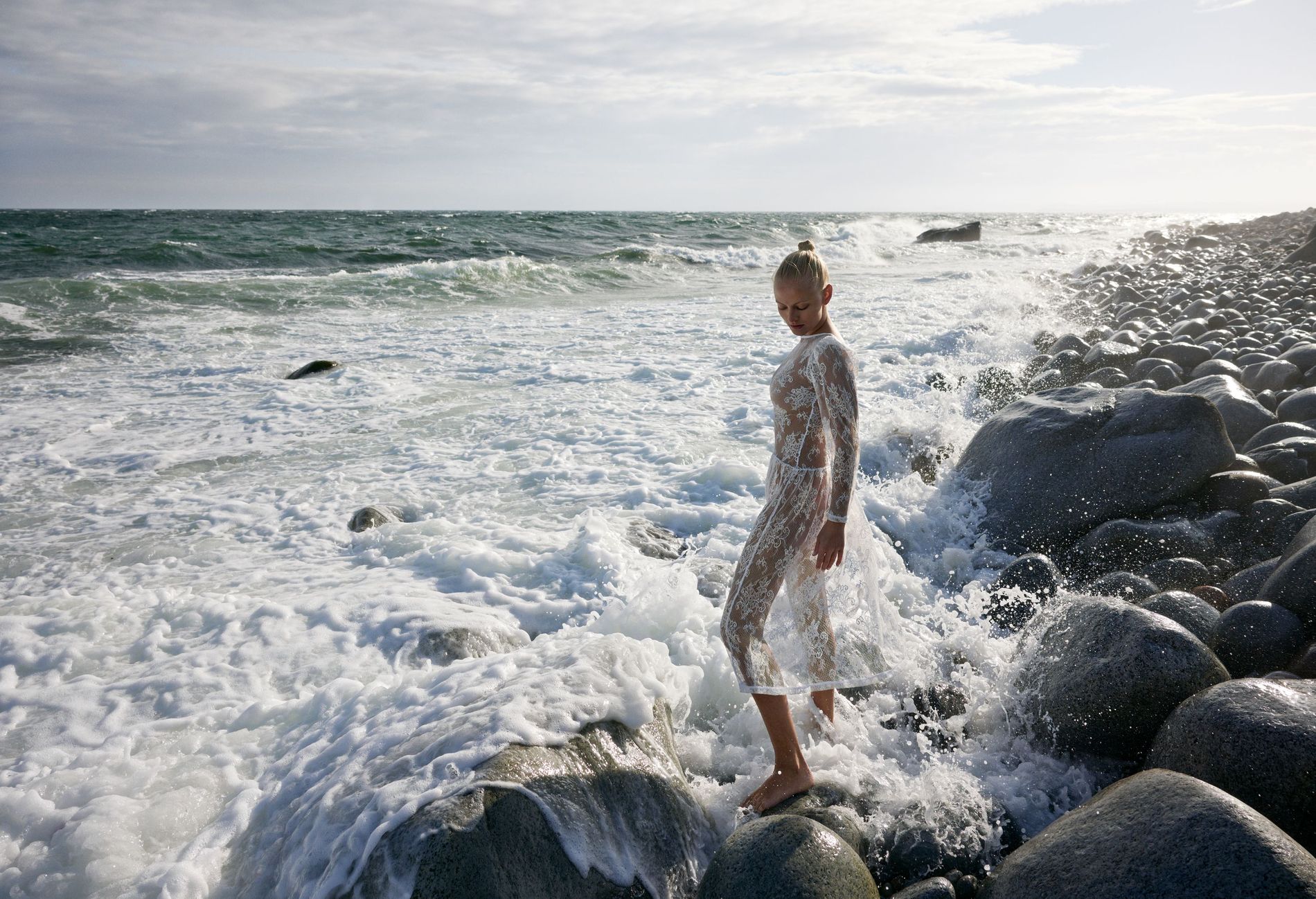 Who did you imagine wearing the collection when designing it?
When I made the first mood boards, I had iconic woman on my mind, and strong personalities and activists in the business, like Anja Rubic for example. But when designing and creating the garments, I had myself and our customers in mind. You can always imagine what you want to wear from a collection, but the key is to create those key items that your customers feels could be worn differently in everyday life, for a party or the wedding they are attending.
What has it been like planning your first ever runway?
We are still only a small team, so the last weeks have been hectic. We have done production work for upcoming collections, fittings, sales meetings, lookbooks, campaigns, and casting and planning a show at the same time. The highlight has definitely been discussing the location options. You want to put an edge in what you do, and with fashion you can always provoke. In planning the show, I always have to think twice, making sure we keep our DNA and still not be out-of-date. In the casting and fitting process, I have been so proud of the grand spectrum of talented models that we have in Norway and Scandinavia in general. Picking only 15 or 20 has been the hardest part.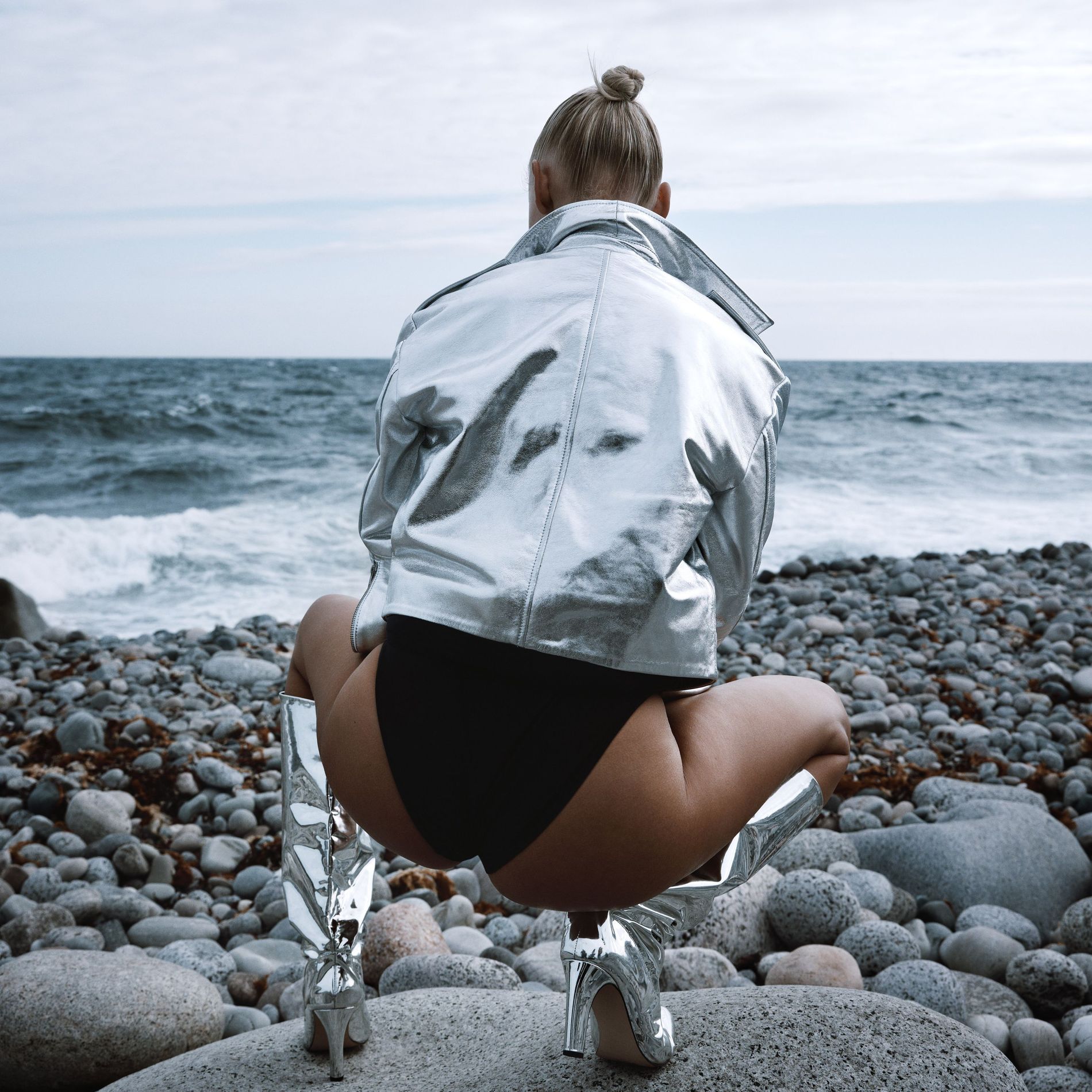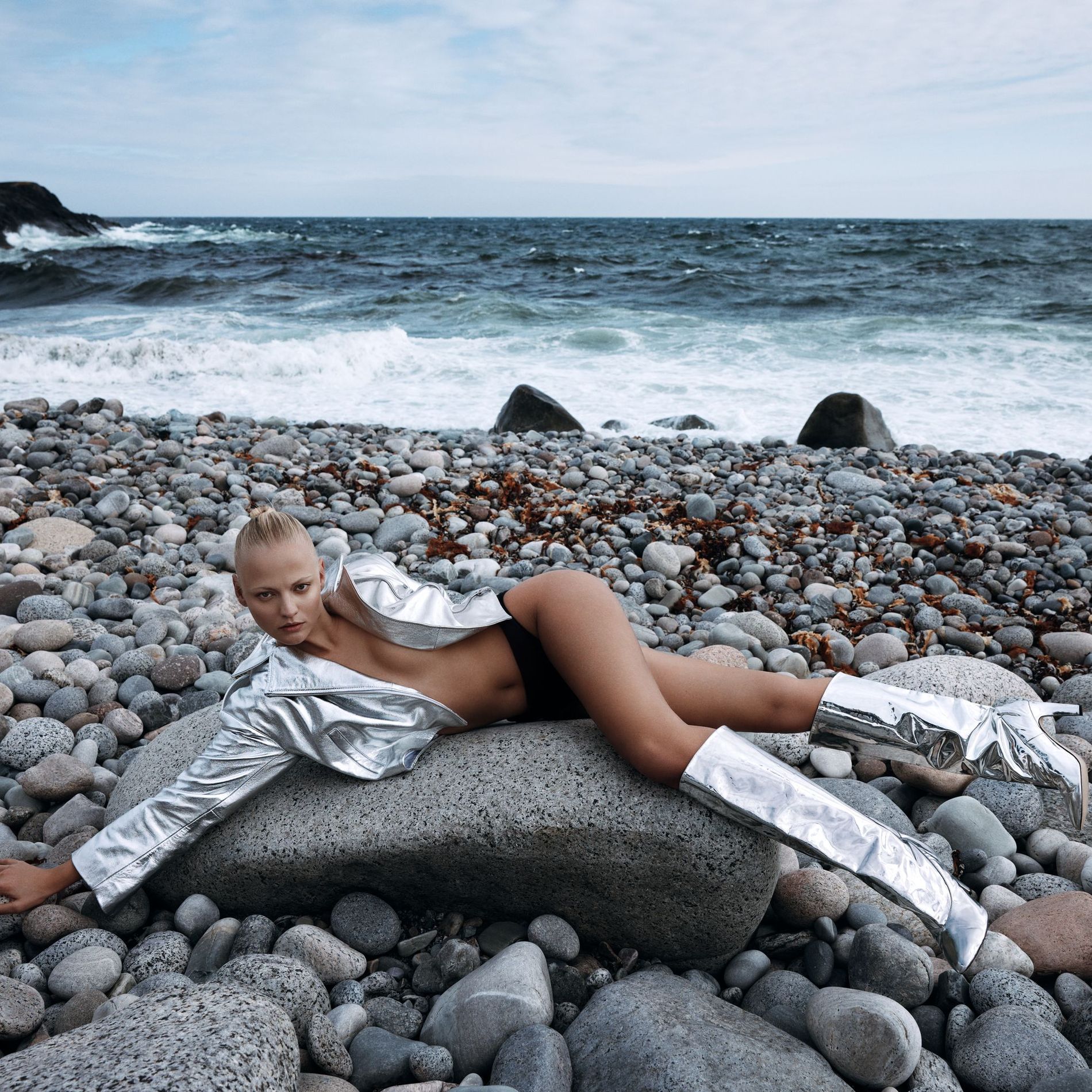 Ahead of the show, how are you feeling?
I am a Libran, and I can tell you, I am not in vater at the moment. That being said, my daily morning yoga and swimming helps me to stay focused and not stress myself and the team out too much, and helps me to make sure we move forward with our actions and 'to-do's.
The fashion Industry is hard, you know you will always be judged for what you do – and it comes along with stress caused by long nights of work. A few years ago, I tried to tell myself that this business cannot be more important than my family and friends, that it should be fun, and I need to breath in-between. So, I try to do that more often, and I always make sure my weekend is blocked out with visits to the cabin and family life.
Recently, I almost had regrets that we signed up to do a show at all, as I couldn't see the light at the end of the tunnel. But now, we are moving in the right direction and I'm so excited. You're always nervous before you do things you haven done before. I think that's normal. It's a good thing.
Photo: Desiree Mattsson
Model: Vibeke / Team Models
Styling: Linda Wickmann / LW Agency
Hair: Nathalie Beckford / Adam og Eva
studio manager: Ruben Kristiansen
Creative Director: Celine Aagaard