The Swedish brand has partnered with Helsinki-based content creator Sofia Ruutu for its very first collaboration: a comprehensive capsule collection for the coming season
Managing to squeeze a complete closet – with ensembles for every occasion – into an edited lineup of 14 pieces is a daunting task. But that is precisely what Finnish content creator Sofia Ruutu managed to do. Teaming up with By Malina, the Swedish brand known for its occasion wear, she has created a capsule containing looks spanning from wedding guest attire to office-appropriate ensembles and loungewear. Not to mention outerwear for every aspect of the temperamental Nordic weather.
"To be honest, I felt like I was stepping into shoes that were way too big for me," Ruutu said of the experience. "I have nearly zero design experience, but I was too excited and honoured to refuse the offer." So, Ruutu decided to jump at the opportunity. "I've never been afraid of trying new things and going a bit outside my comfort zone," she says. A sentiment replicated in her own wardrobe. "With age, I've become less experimental and more comfort-orientated," she continues. "However, I still think it's totally worth it to suffer in 10 cm high heels. Some things will never change, I guess."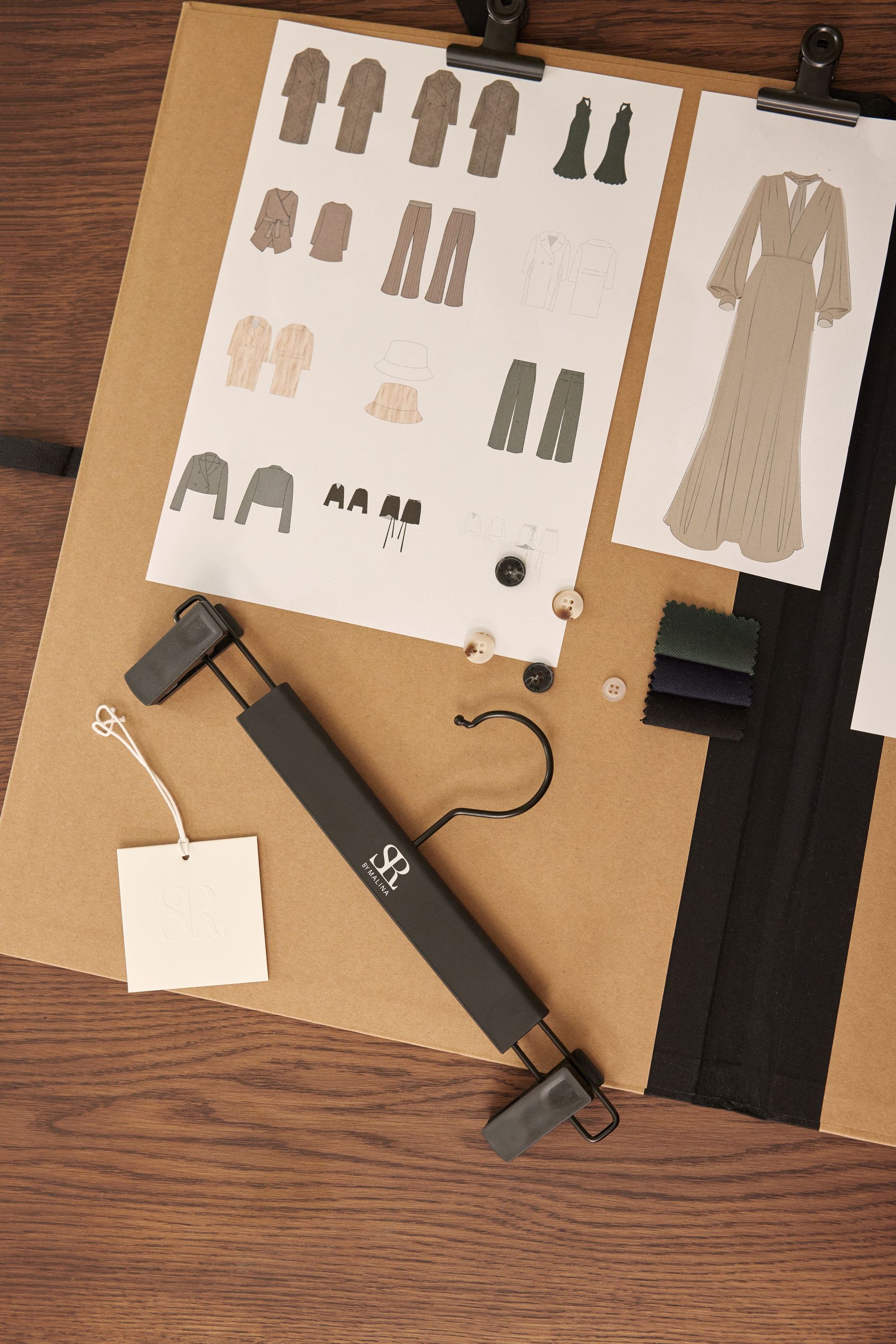 Ruutu's longstanding sartorial interest undoubtedly made the design process easier. "One of my first memories was when I, at the age of four or five, visited my grandmother," she reminisces. "I loved dressing up in her long nightgowns, and I particularly remember a pair of golden heels that I stumbled around in on the marble floors at my grandparents' house." Working closely with By Malina's design team and founder Malin Ek Andrén, Ruutu described the process as exciting. "By Malina gave me completely free rein in the design process, and when I say free, I mean totally free," Ruutu says." This collaboration challenged our creative minds," Ek Andrén explains. "Even more, it was also incredible to find so many mutual references and similarities on what we wanted from each piece of the collection."
Basing the collection on her favourite By Malina elements as well as what she felt was personally missing in her wardrobe, Ruutu chose to focus on silhouettes. "I feel like the team at By Malina really knows what they are doing and got the hang of my visions fast. They are experts in cuts and fits," Ruutu says. "Since the collection doesn't include any prints, it was great to develop a way to make pieces stand out with different cuts, fabrics and details," Ek Andrén expands.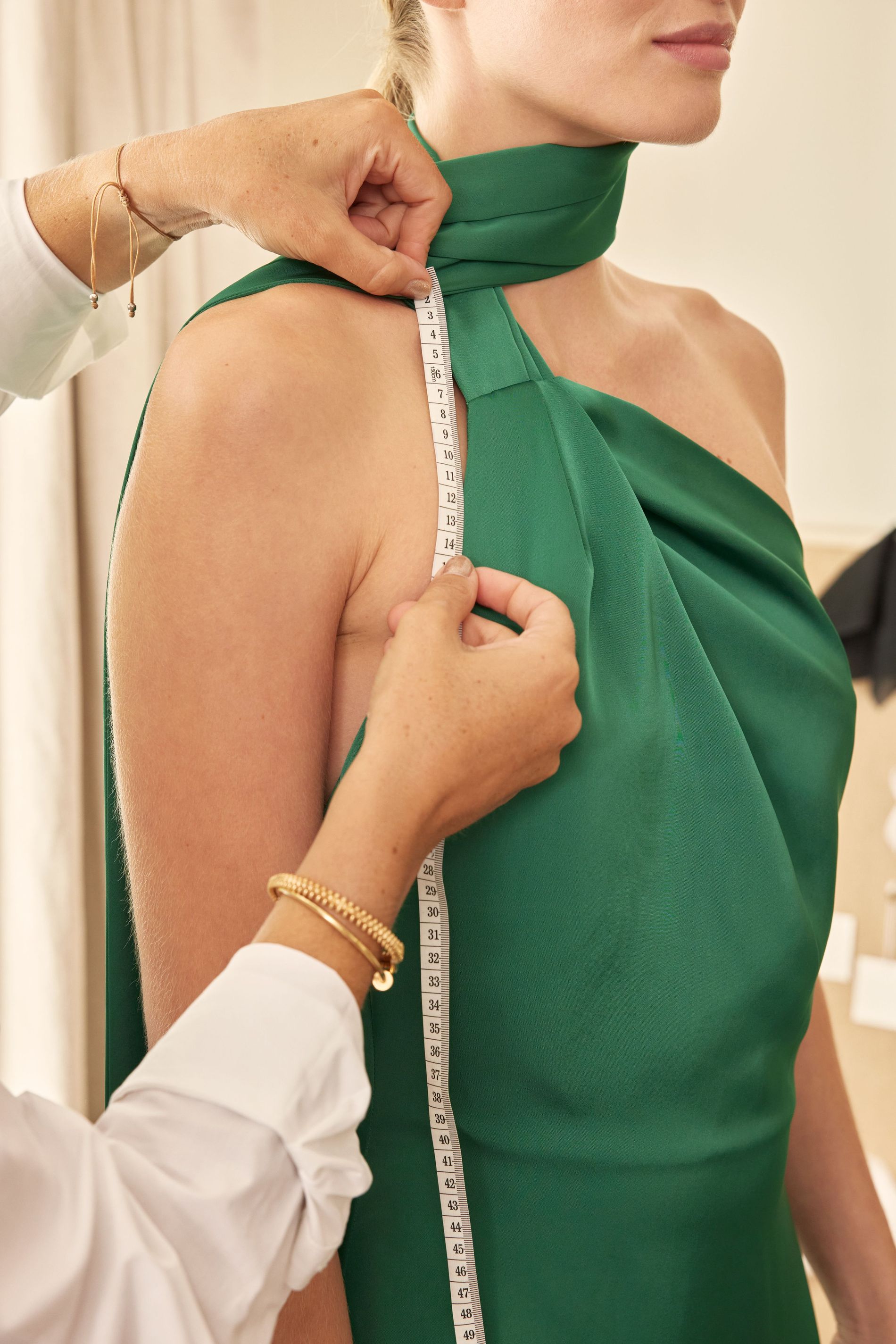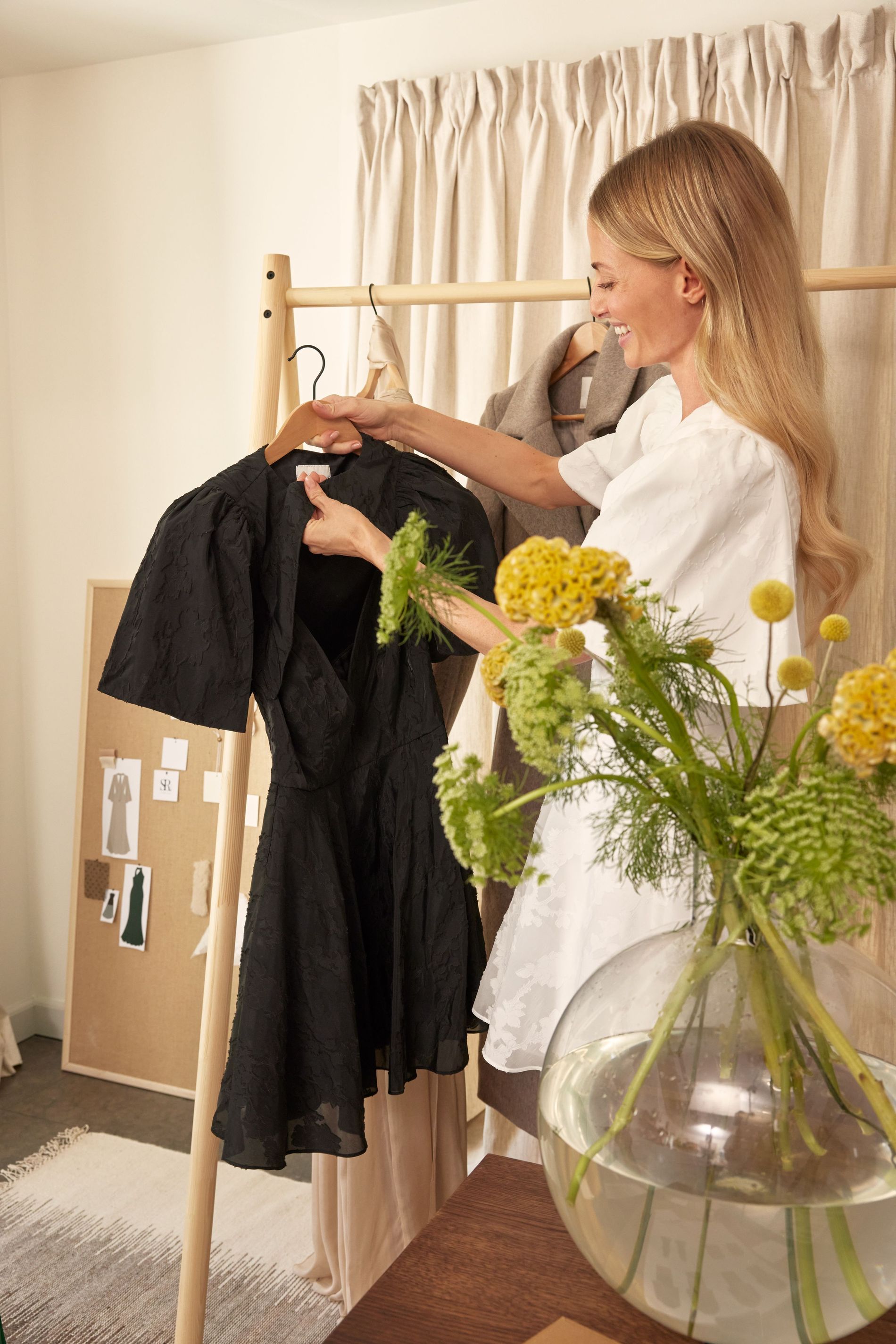 With her collection, Ruutu wanted to emphasise what she finds to be the most beautiful parts of the female body, leading it to include pieces with a low cut back, accentuated waistlines and decorative décolleté. "It also includes elements from the ballet world, which I'm very passionate about," Ruutu explains. This flair for femininity is an aesthetic that unites both By Malina and Ruutu. "My first By Malina piece was a cold-shoulder, soft pink gown made of 100 per cent silk," she says. "I still have it and love it just as much today as I did when I got it."
For the collection, Ruutu was pragmatic about practicality. "For example, I've come to realise that I love coats with full lining due to the ease of putting on and taking off the coat," she says. "I love that the suit doesn't wrinkle." The green gown, the perfect wedding guest attire no matter the season, is another excellent example of this dedication to detail. Fully lined, the dress has a smoothening effect that Ruutu often looks for when wearing figure-hugging styles.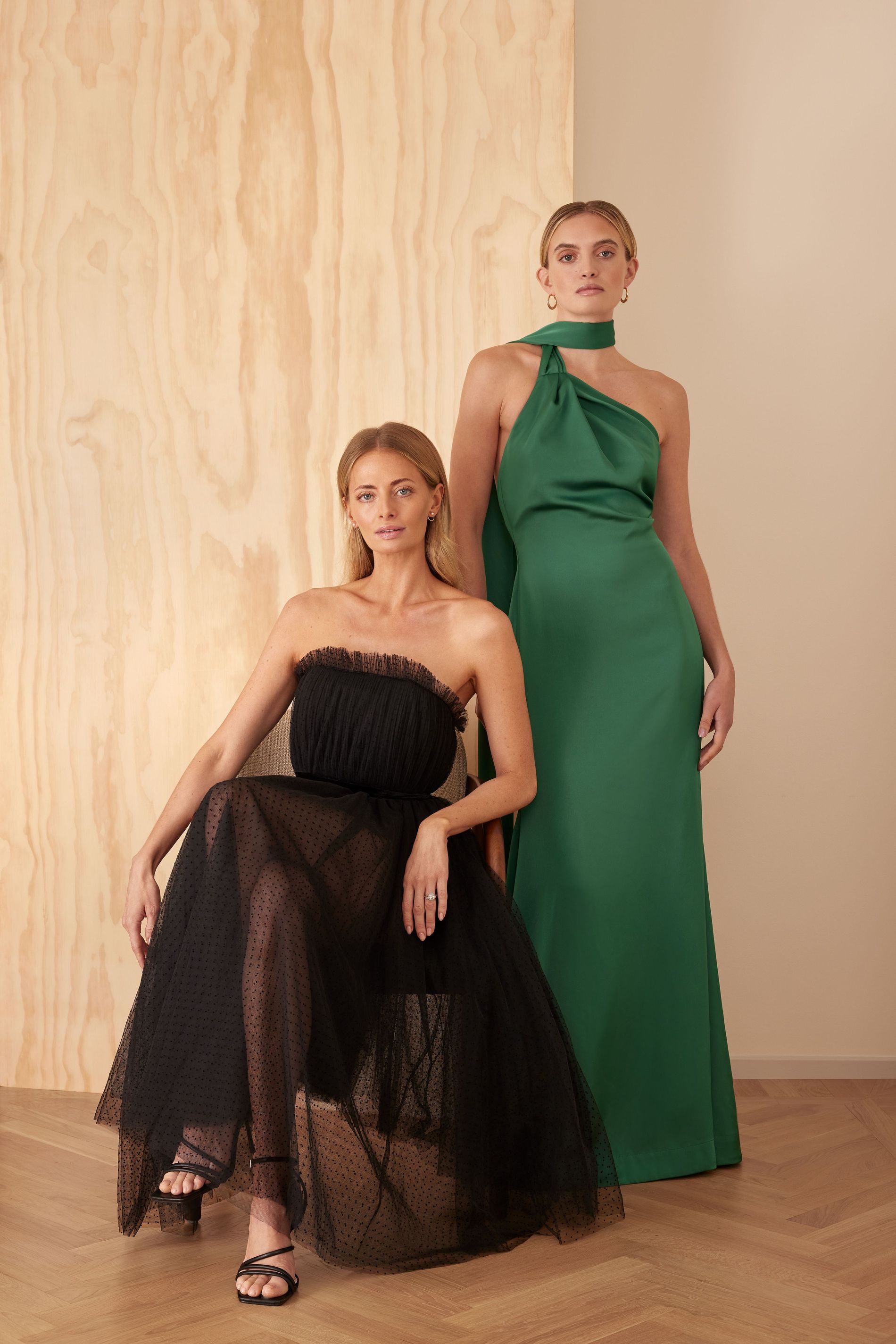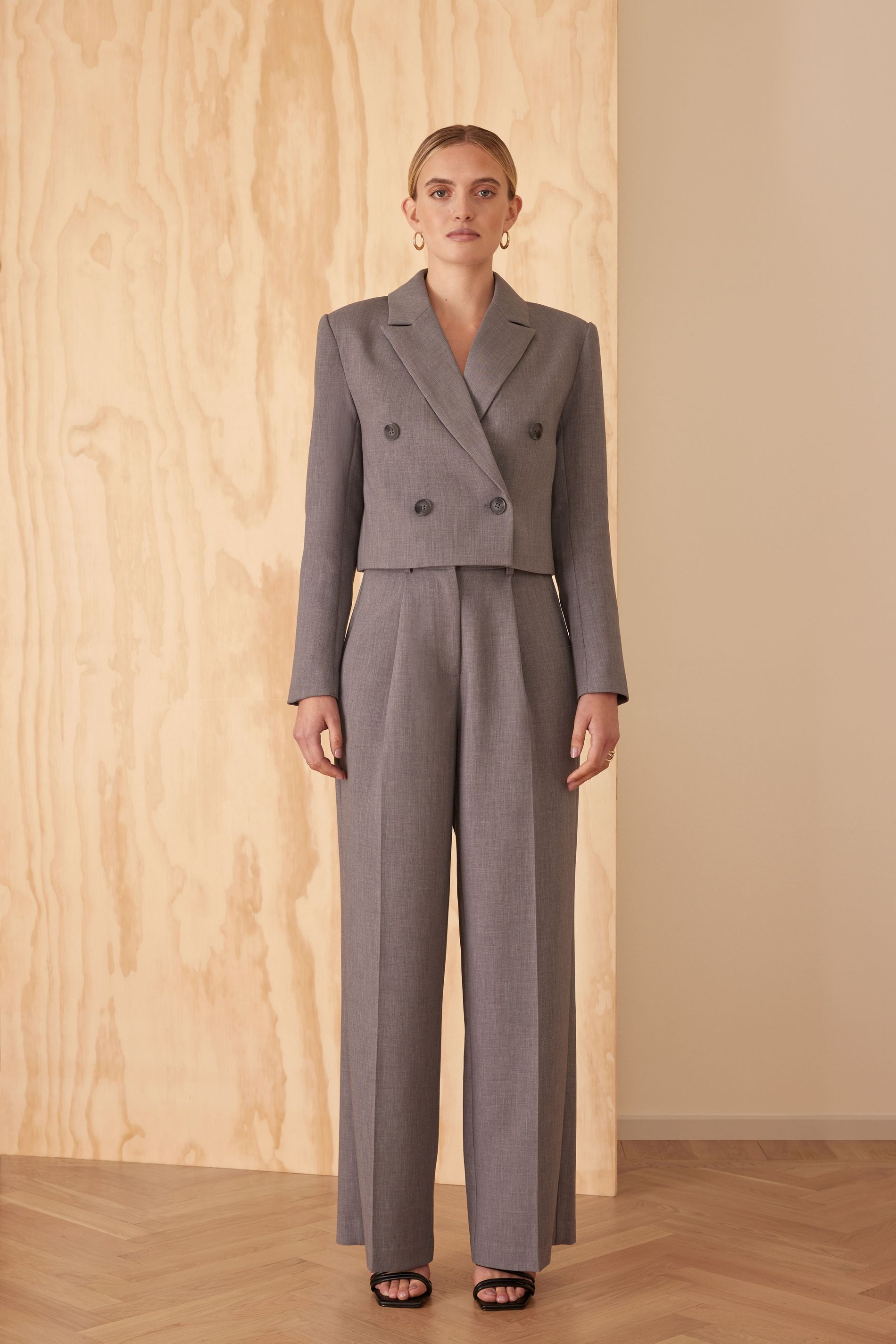 True to her Nordic heritage, Ruutu has a soft spot for neutrals. "I feel like a neutral colour palette is easier to work with and makes the pieces less tied to a specific season," she says. As such, the capsule collection includes mostly soft neutral shades – except for the eye-catching green statement gown. "I have a wonderful green dress in my wardrobe that I've had for ages," Ruutu explains. "I keep wearing it again and again which is why it inspired me to create the green gown for the collection."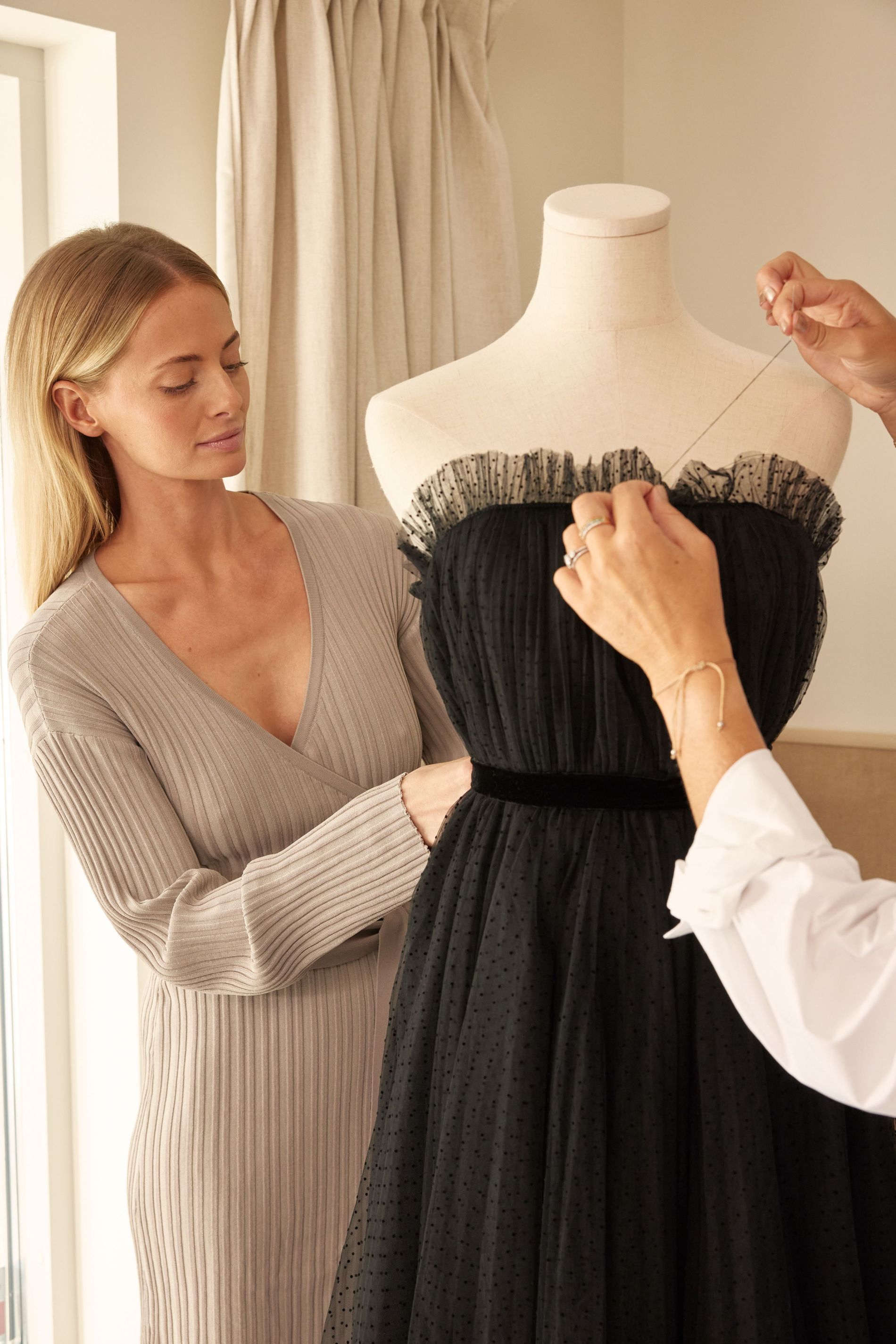 Sofia Ruutu with the black tulle dress.
"Since the collection includes pieces both for everyday life and special occasions, I think they are easy to wear no matter what kind of life you live," says Ruutu. The versatility is what makes By Malina's first-ever collaboration truly stand out. "I think the coats are nice to wear all winter over anything from a stylish overall impression and will wear the suit with sneakers or loafers for a relaxed but sharp look." However, her favourite piece from the collection is the black tulle dress which, "for sure will be my choice for New Year's Eve".
Every piece serves a purpose in Ruutu's capsule collection. They were designed to make getting dressed easier, relying on an edited lineup of must-wear staples we will love to wear and re-wear. Season after season, time and time again.
The collection will be available on bymalina.com on October 7th.