"It was giving sexy business woman": LA-based Norwegian-Somali actor Alisha Boe invites us behind-the-scenes for her Milanese fashion experience, as she attends the futuristic businesswear bonanza that was the Boss autumn/winter '23 runway show
As Alisha Boe's star power on-screen continues to grow, so does her off-screen status as a bonafide fashion icon. Taking her rightful place front row as Marco Falcioni's autumn/winter '23 collection for Boss, Boe let Vogue Scandinavia tag along from the ride, capturing all of the moments – from the preparations and glam at her hotel room, through to her buzzy arrival at the venue and interactions with AI robot Sophia.
Below, we get an exclusive glimpse of the Boss show with Boe – donned in an elevated corporate-chic tailored set in keeping with the collection's futuristic "techtopia" officewear mood.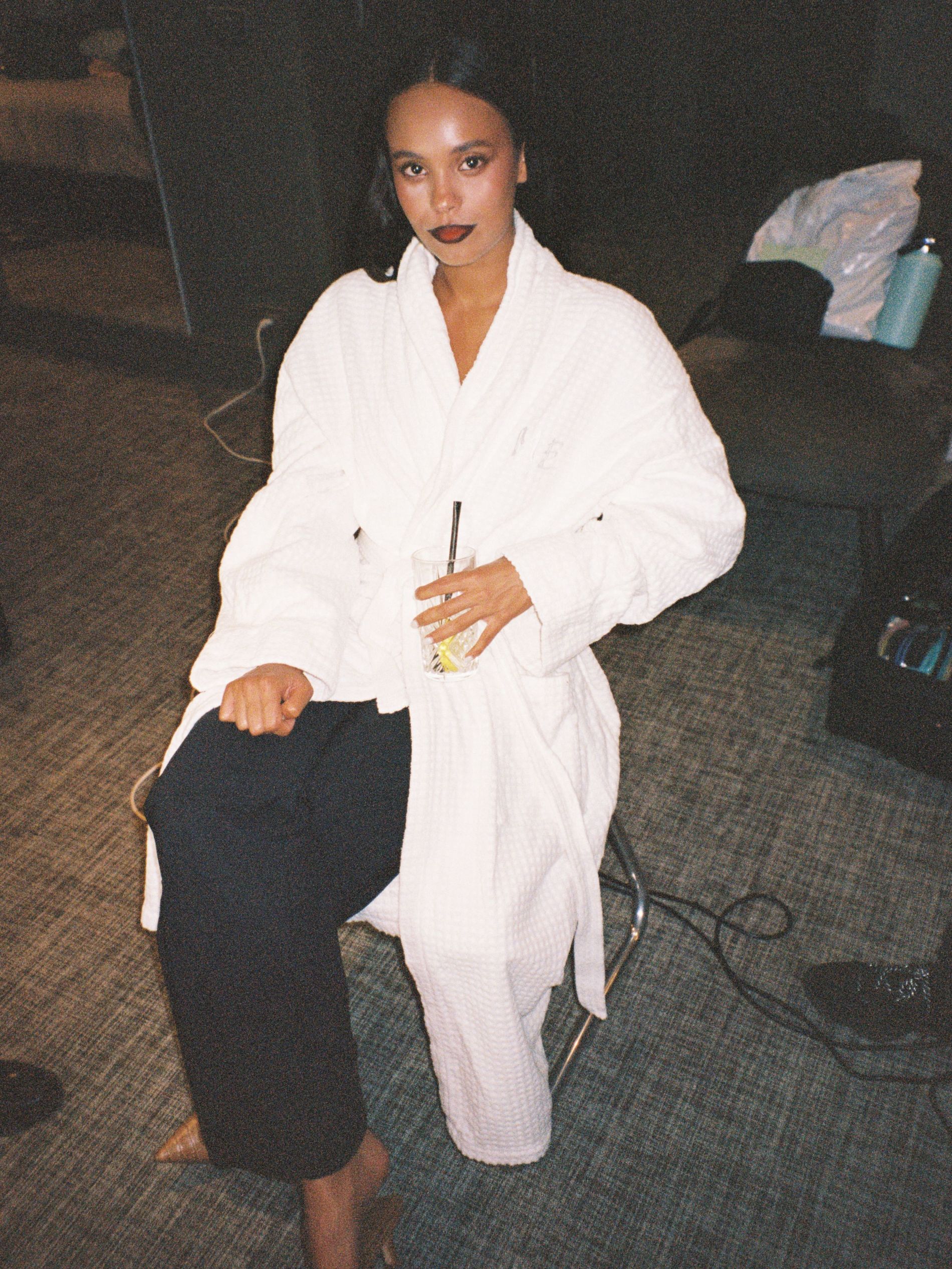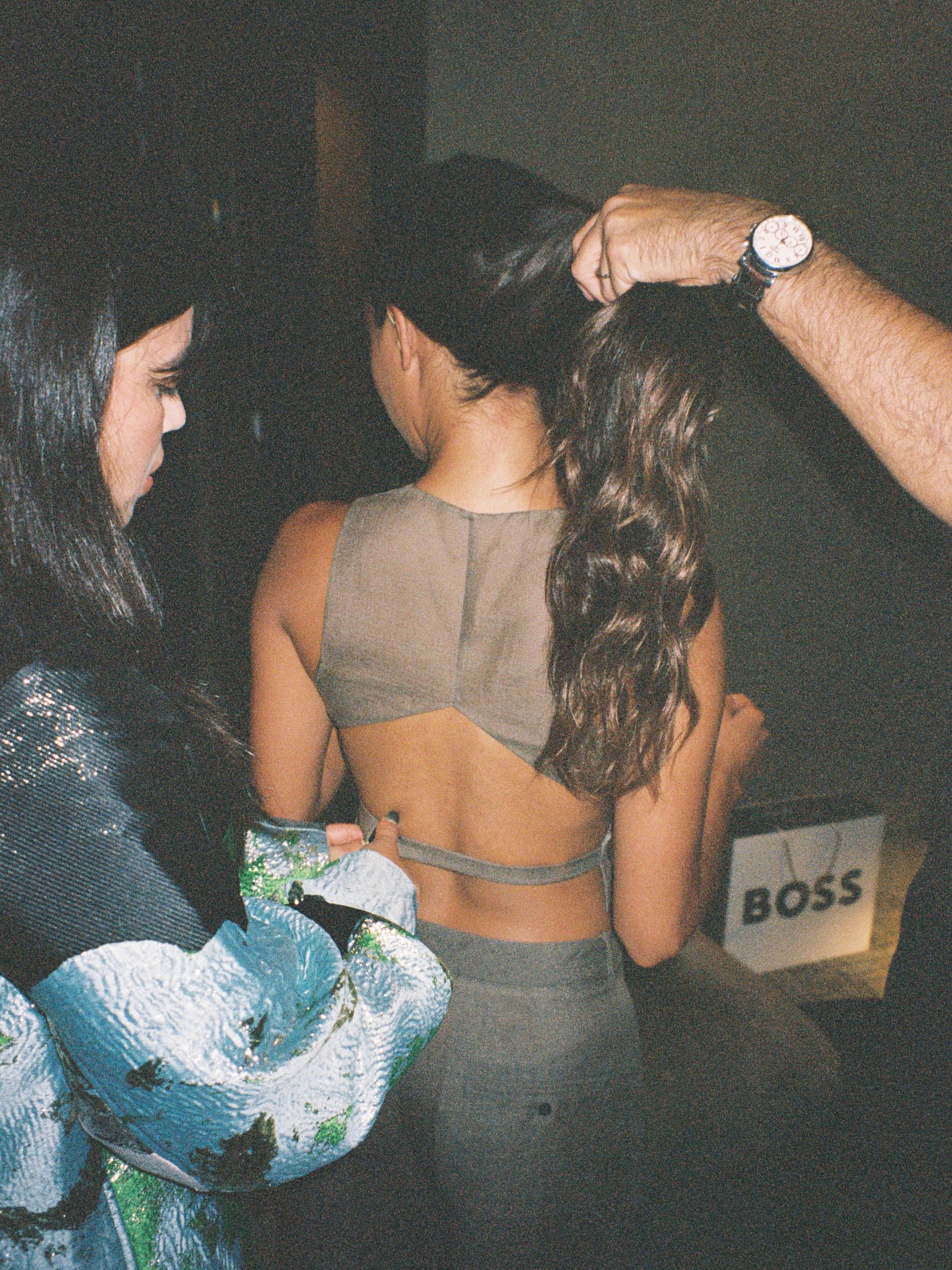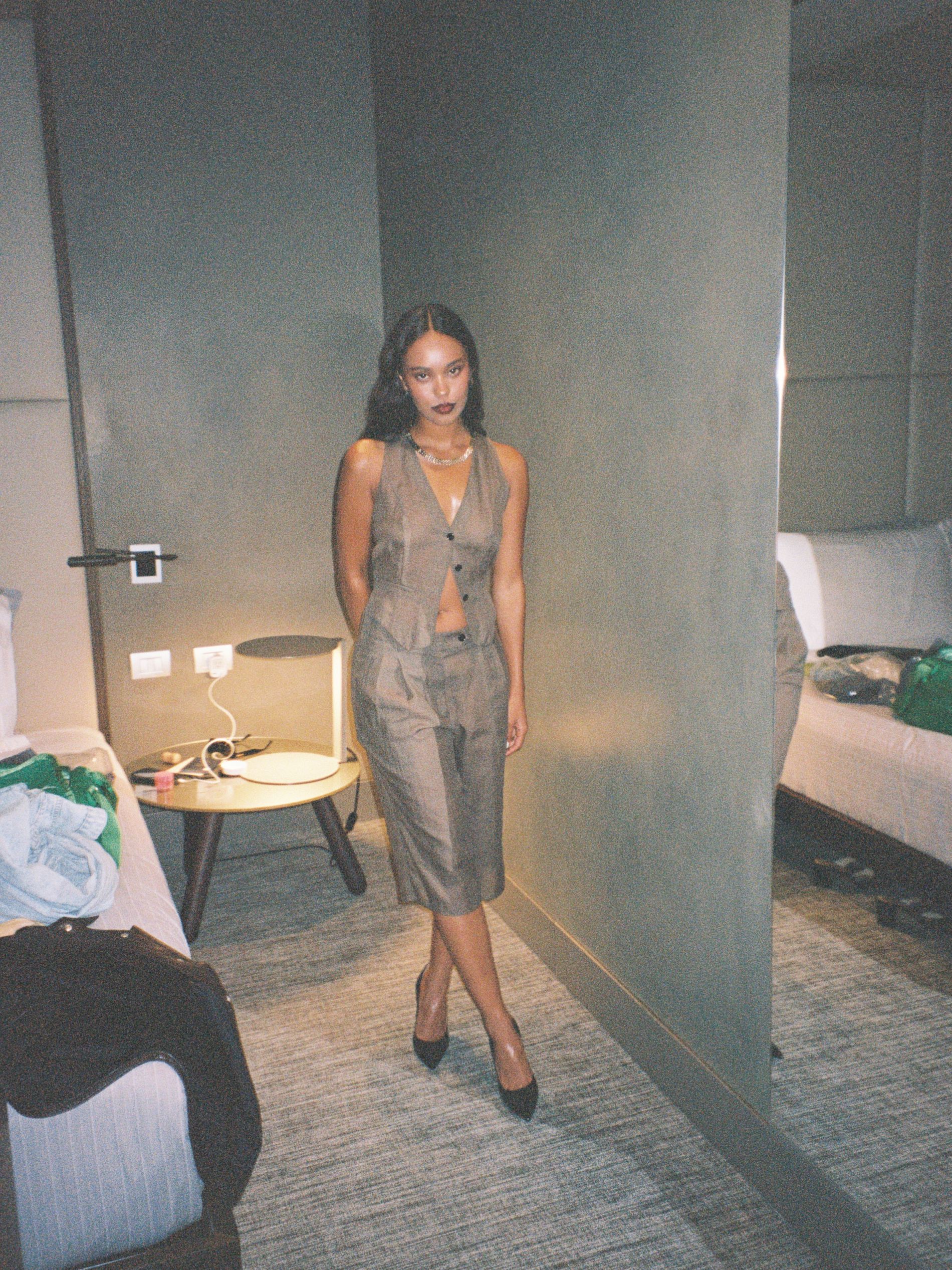 The lead up
"My best friend Kimi and I flew from Los Angeles and landed the same day as the fashion show. We had about an hour before I started getting ready for the show, so we went to the hotel rooftop and had an espresso martini and enjoyed the view of Milan. Then we were off!"
The outfit
"I'm wearing capri trousers (which I thought I could never pull off) with the coolest backless vest ever and a simple black pump to finish it off. It was giving sexy business woman."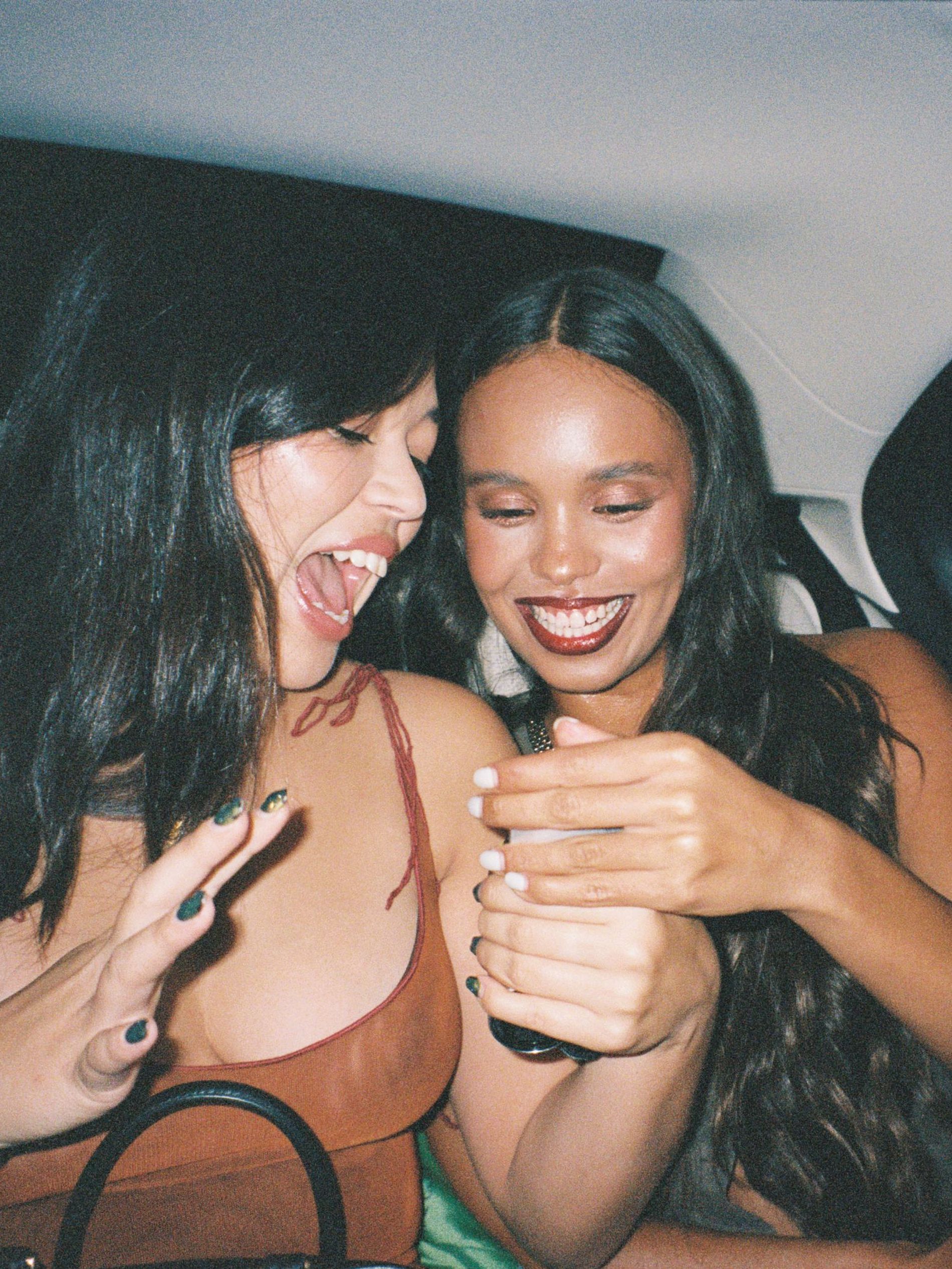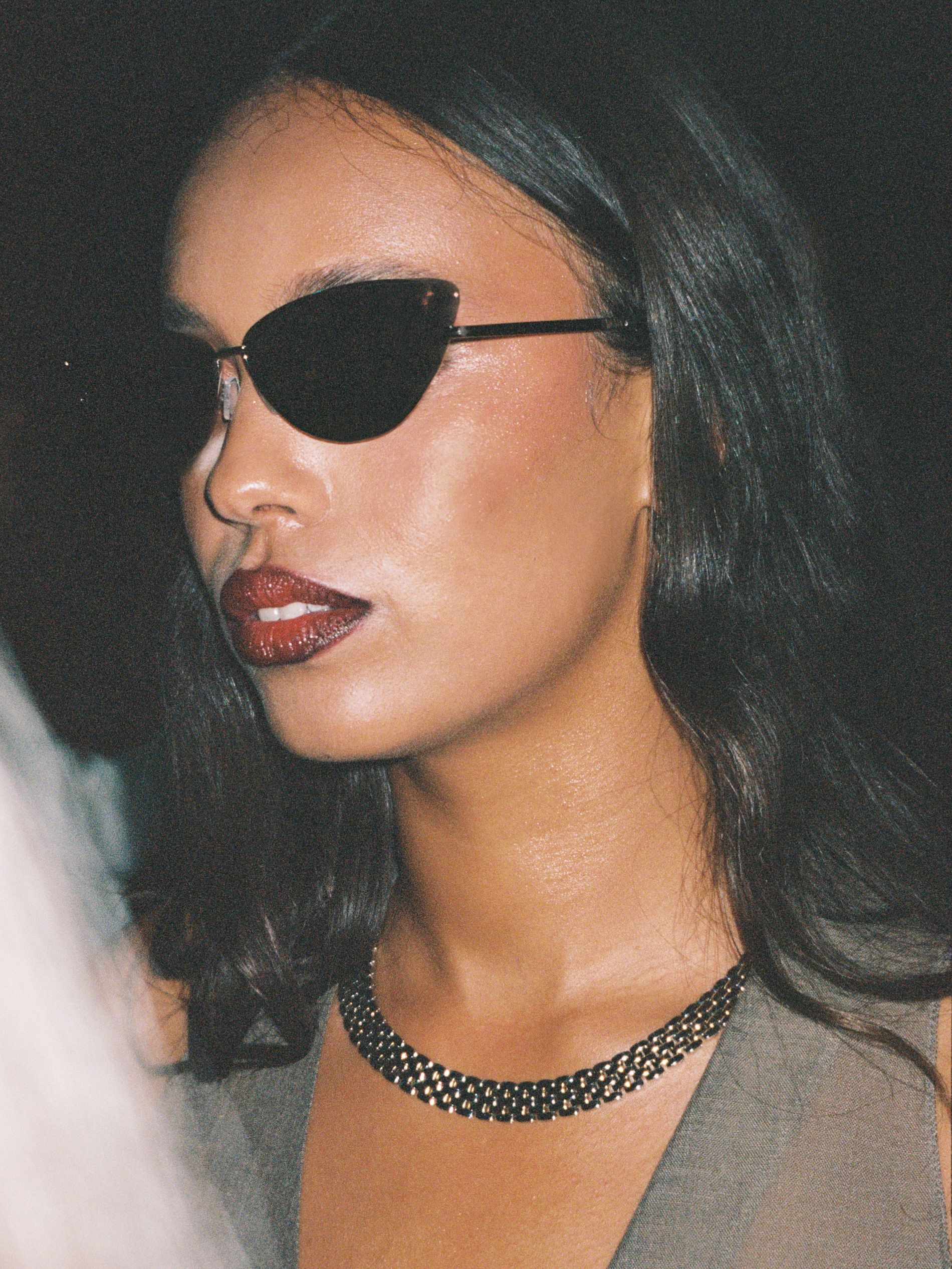 The glam look
"I decided to go with a very effortless hairstyle: beach waves tucked behind the ear. For makeup I decided to go for a bronzy eye with a very bold red lip. My makeup artist Rafaella had the brilliant idea to line my lips with black to give my lips an ombré effect. I absolutely loved it."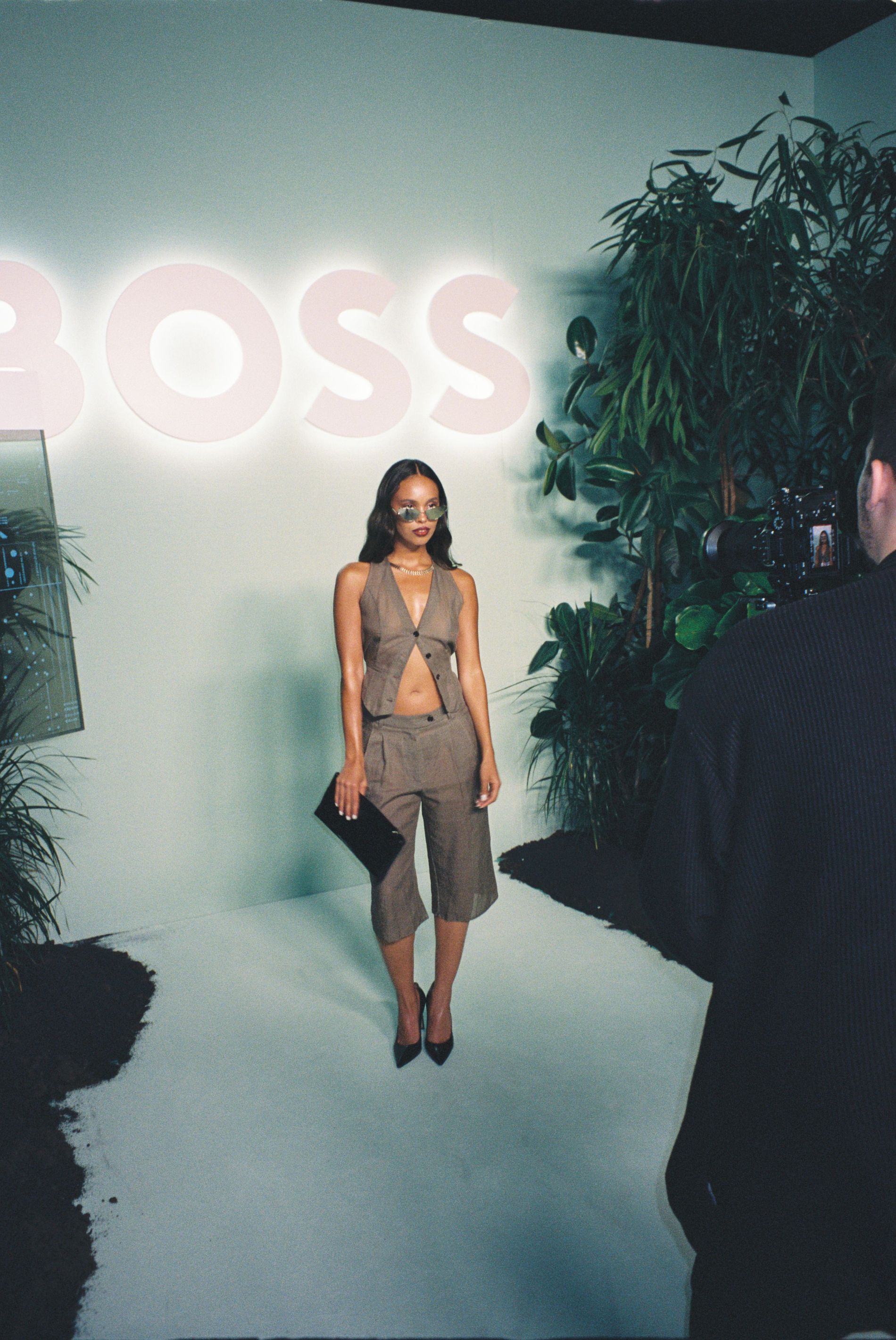 Photo: Isak Berglund
The arrival
"The second you walked into the venue you were fully immersed into a futuristic workspace. The sounds were super loud and intense - it forced you to fully exist within the world Boss created. Walking further into the venue I saw the famous AI robot Sophia which was so incredible."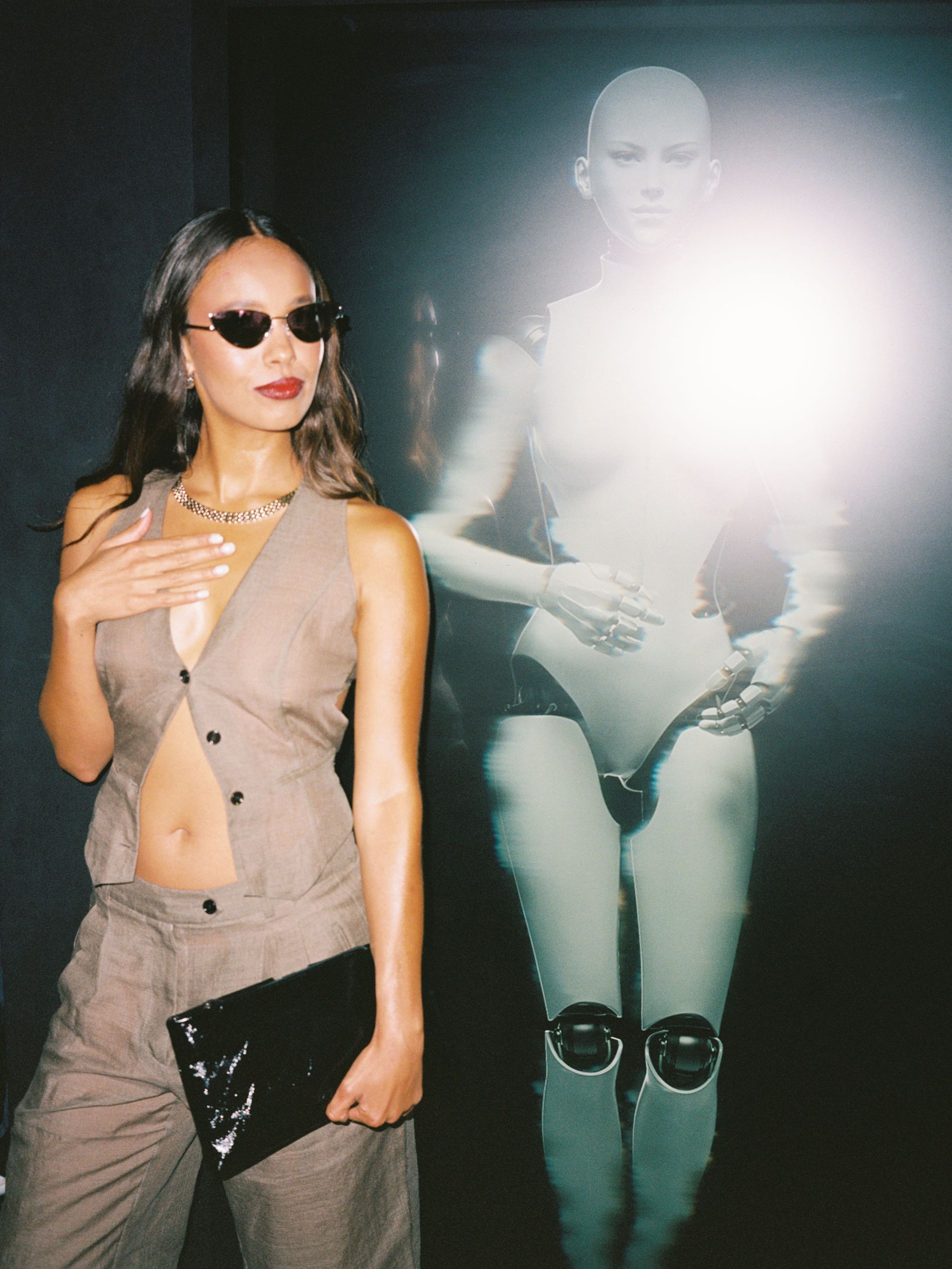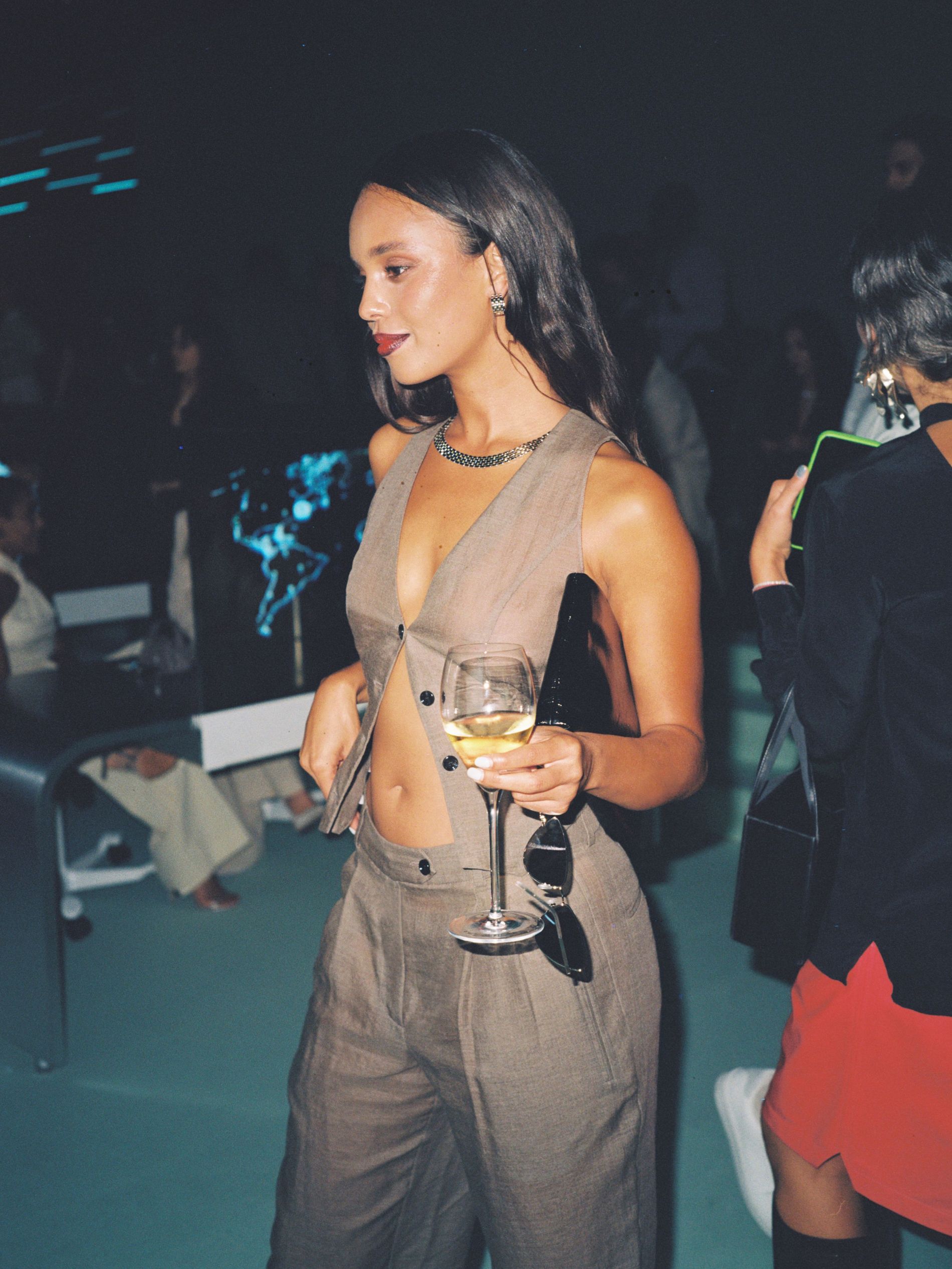 The AW23 show
"The clothes were sophisticated and wearable chic workwear. I loved the attention to detail, the umbrella over the briefcase. The pencils in the hair."