We stepped backstage with Copenhagen's cult hairdresser Cim Mahony to discover Cecilie Bahnsen's tousled texture
The latest autumn/winter season saw the return of Danish label Cecilie Bahnsen to Paris, presenting in the French capital for the third time at the Palais de Tokyo. Set to the goosebump-inducing performance of artist Suki, the intimate show placed guests "so close to the models on the runway that the dresses brush against their skin," according to the name-sake founder. Paris is fundamental to the Danish designer's aesthetic, with Bahnsen pinpointing how the city holds "so much meaning" for her. "It is the home of couture, and I really wanted the show to reflect this and to feel intimate."
Couture craftsmanship is part of the very essence the brand, an influence from Bahnsen's time in the ateliers of Galliano and Erdem. "In her own words she calls this everyday couture," hairstylist Cim Mahony noted, speaking about the Bahnsen's collection backstage at the show. Having worked with Bahnsen since her very first show in Copenhagen, Mahony is well versed in the Danish designer's universe. "They're couture dresses that you would wear on a Monday, at work, on your bike or at a ball."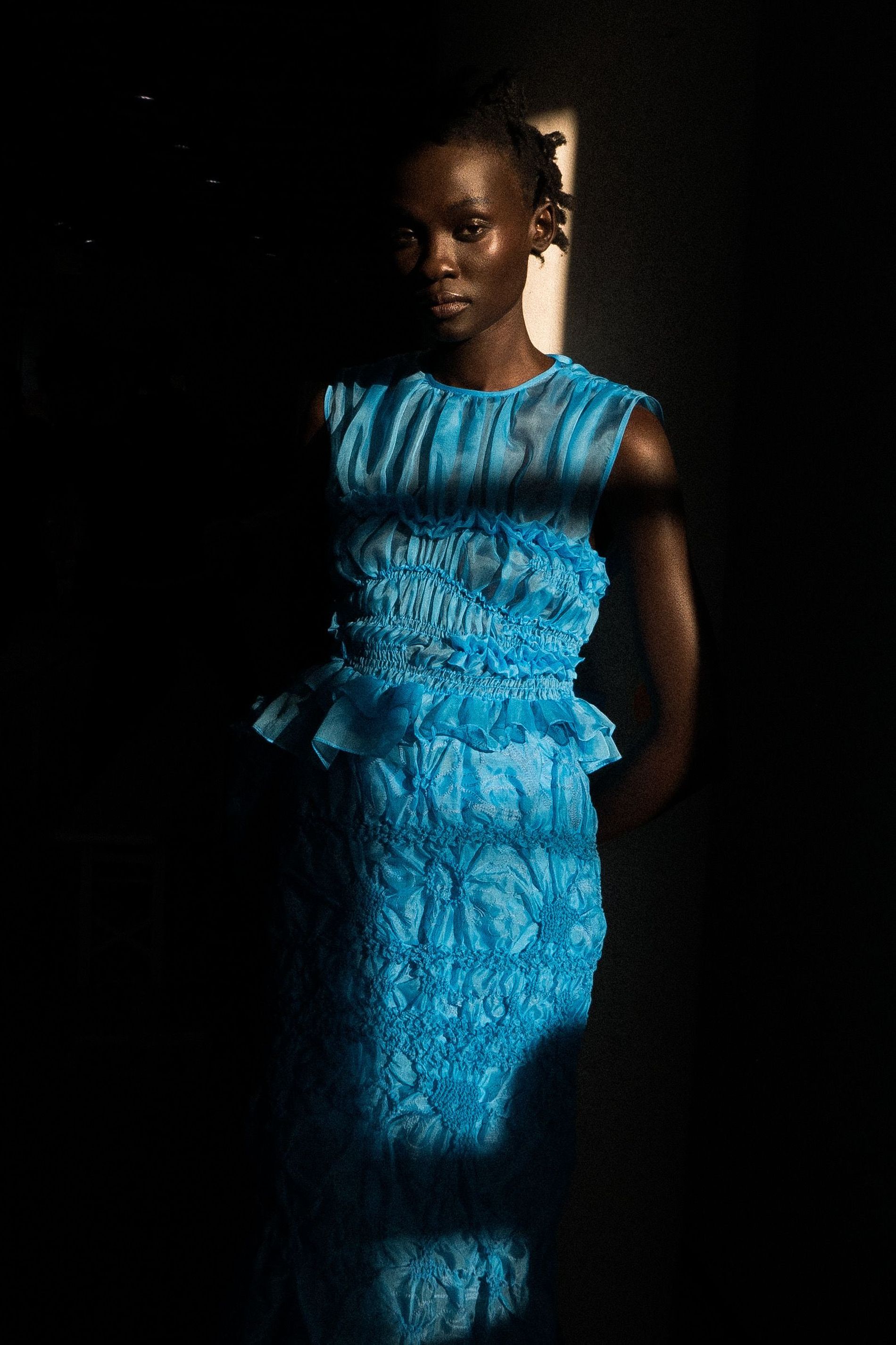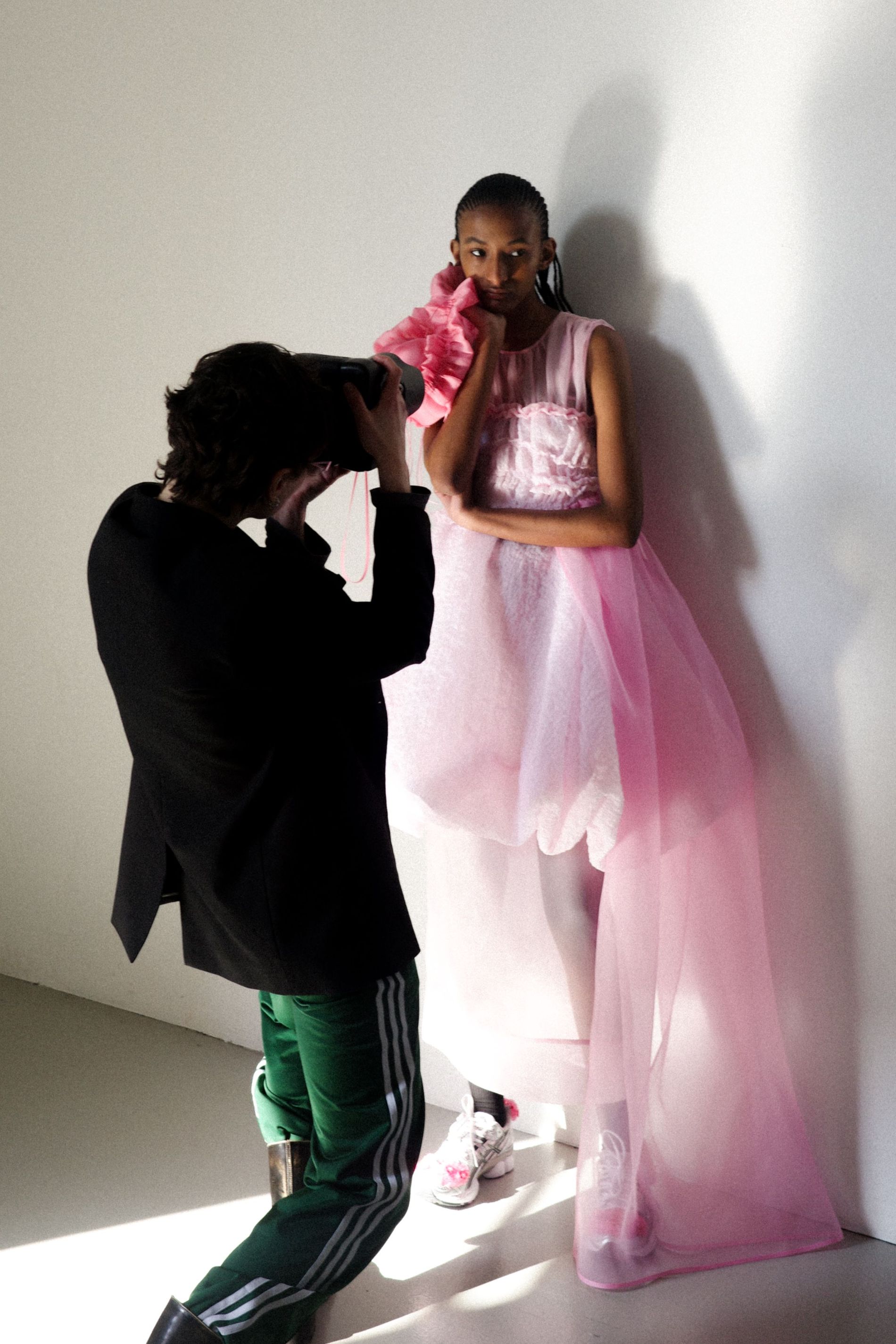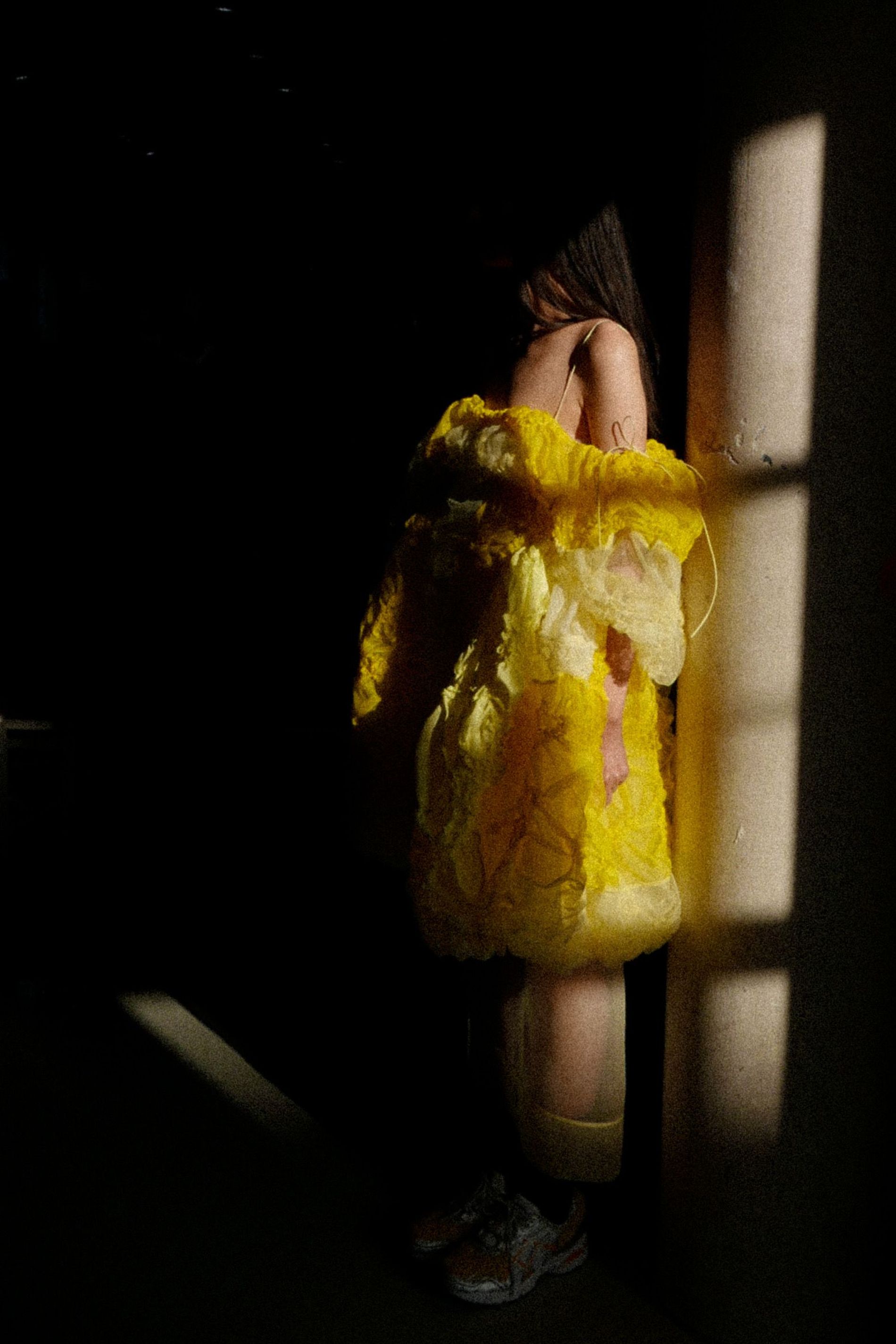 Ever since the first show, Mahony has helped tell the narrative of her beautifully crafted couture-adjacent creations through hair. "I feel that we always end up with a look that adds a bit of rawness and contrast to the intricate details of Cecilie's work," says Mahony.
This season was no exception. Looking through the collection, pinpointing specific silhouettes, small nuances spark an initial idea for the accompanying hair. "A detail or neckline for instance can determine if hair is worn visible from the front or pushed back off the shoulders," Mahony explains. "When we do the hair backstage we are constantly keeping an eye on the collection making sure that each model is styled to suit the frame of the outfit.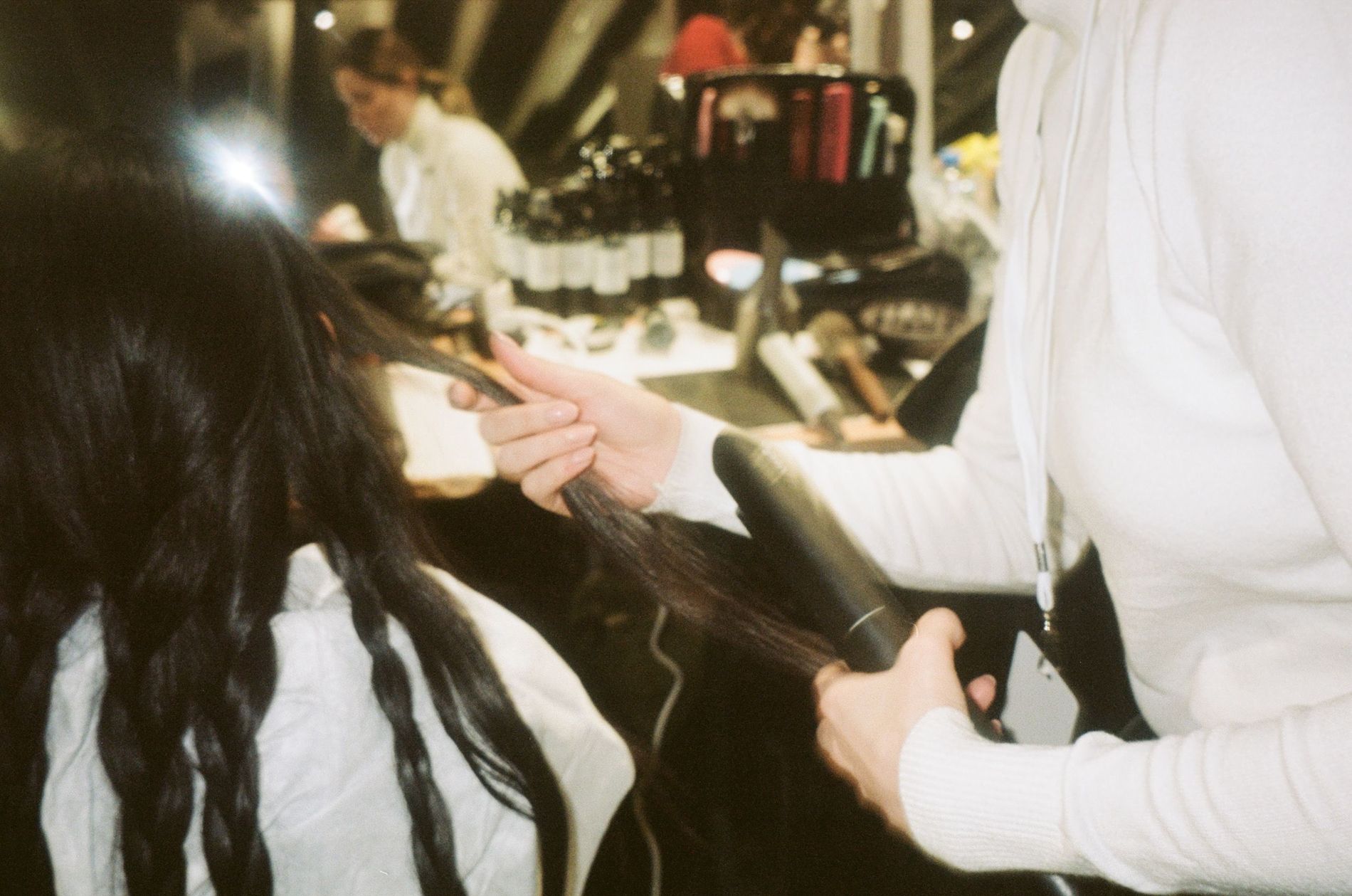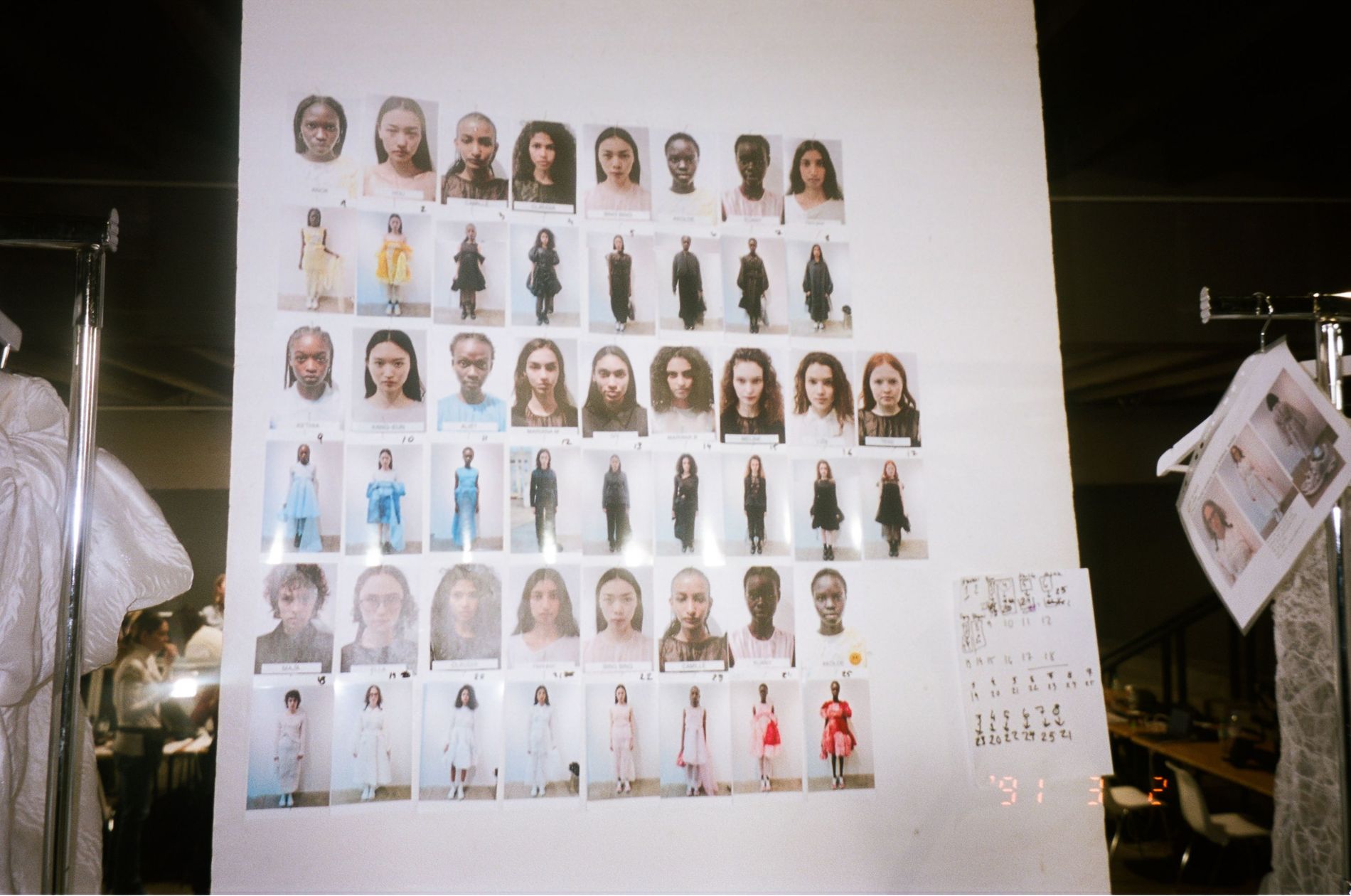 The base look, applied to "about half of the models", shone a spotlight on raw texture created by "twisting the hair and either clamping it with the Dyson Corrale styler or drying the hair with the Dyson supersonic and a diffuser to set the movement." Using elderflower saltwater spray from Less is More to give the hair a "matte surface," the result was a lived in texture which lent a "beautiful contrast to Cecilie's tailored and intricate pieces," according to Mahony.
Casting is another key determinator when it comes to the direction of the hair. "This season we had a wonderfully diverse cast," noted Mahony, pinpointing how a particularly individual approach permeated the autumn/winter collection.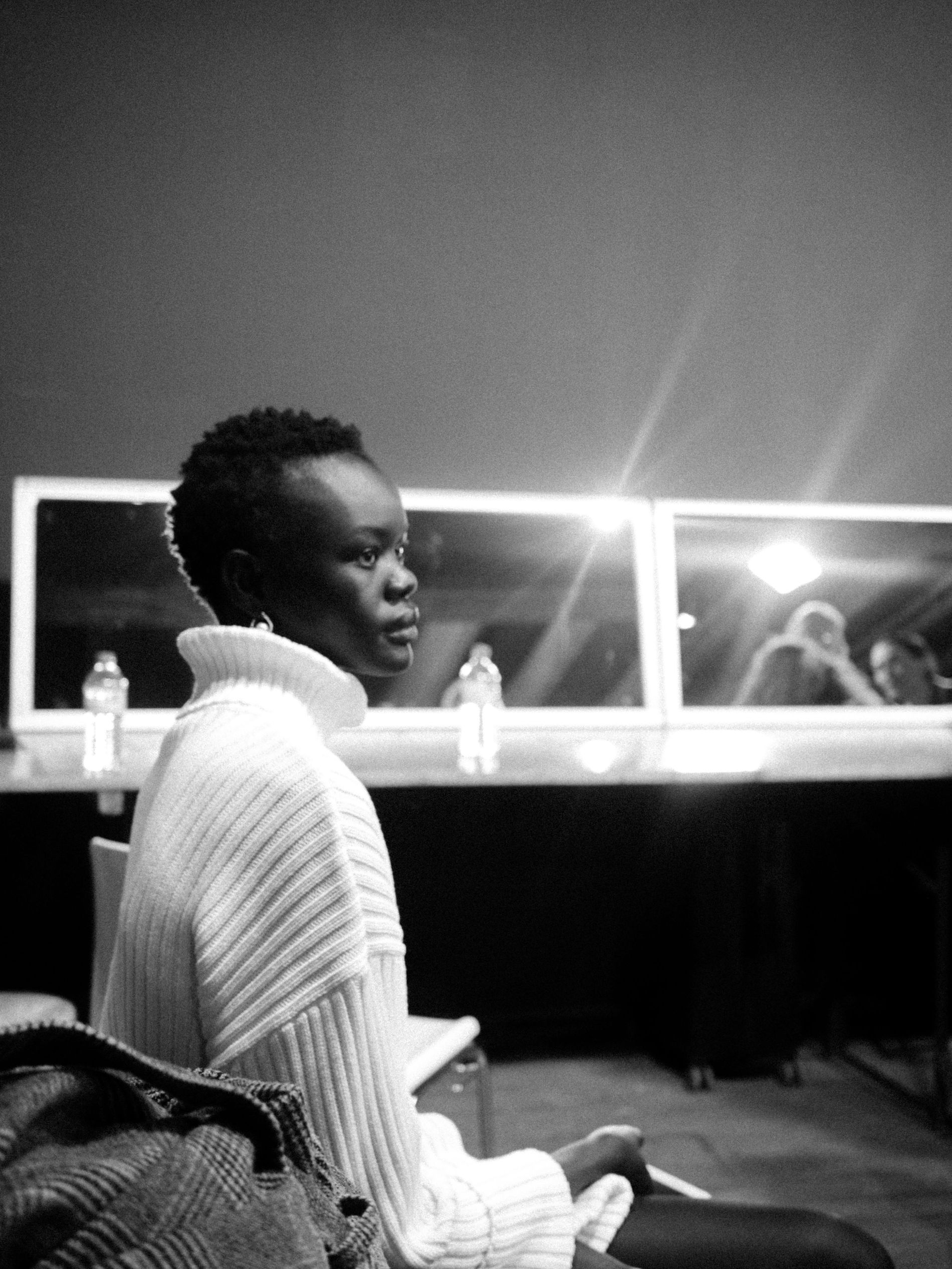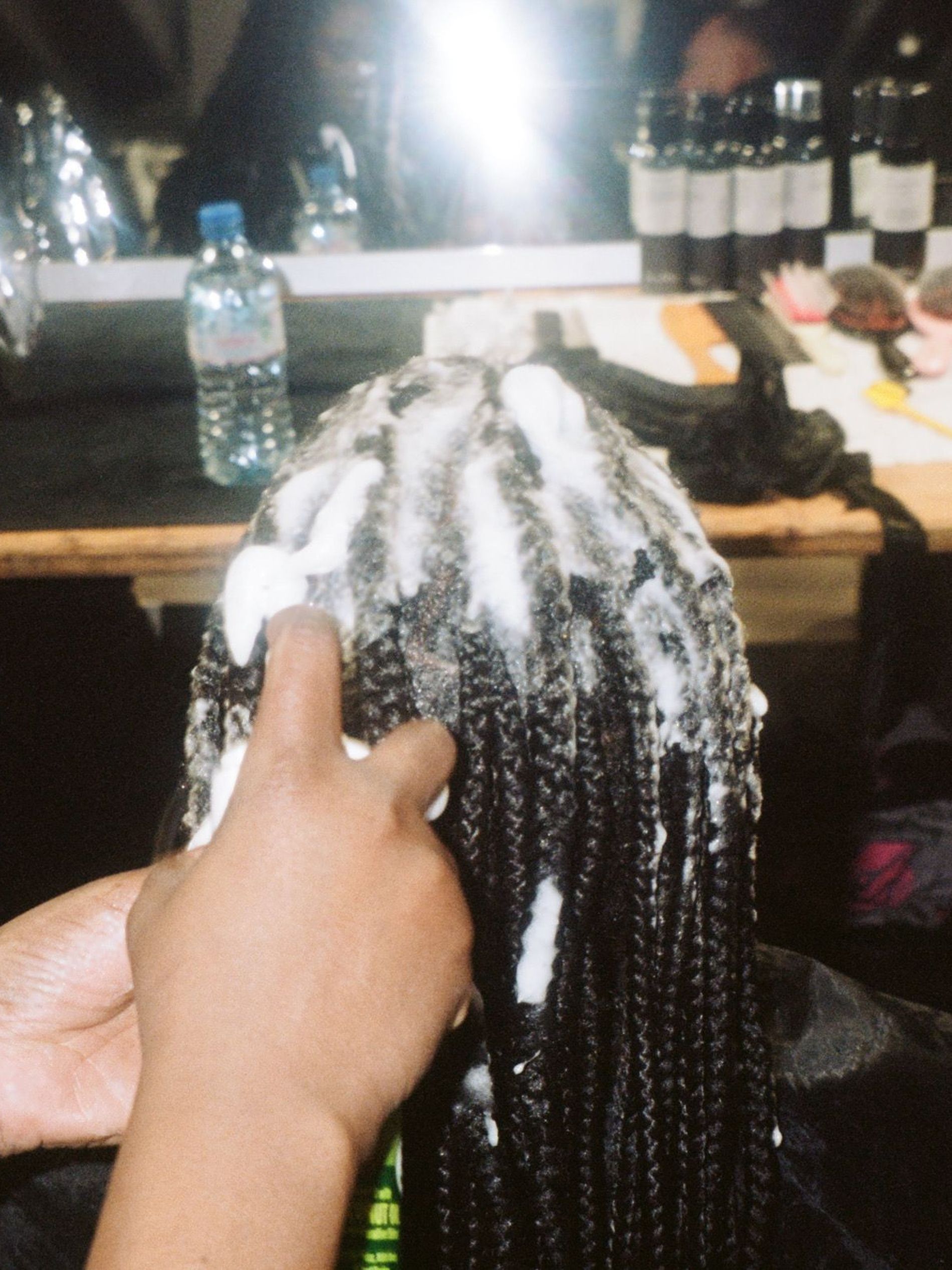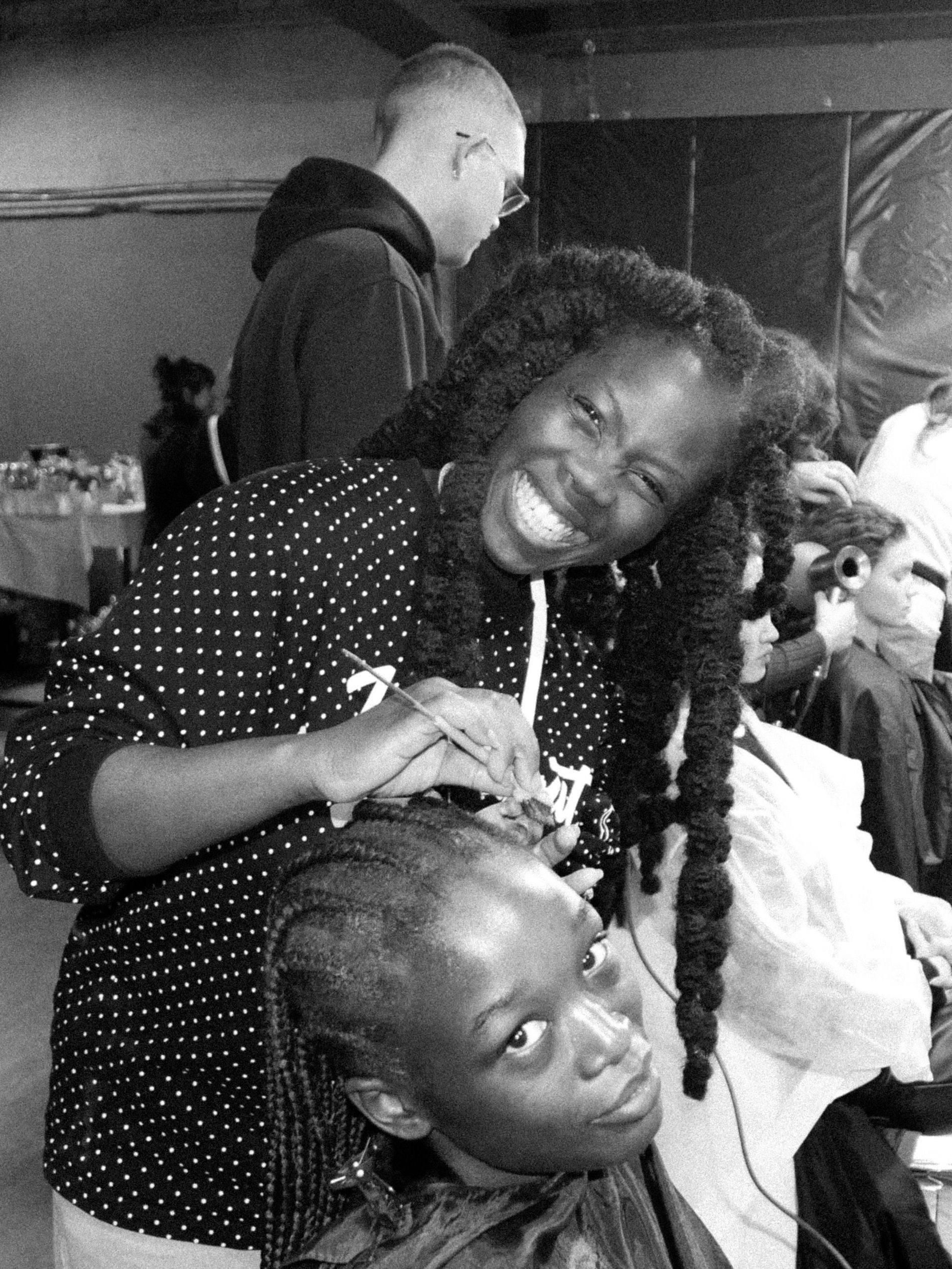 "For the Cecilie Bahnsen show we had a large number of models with Afro hair," Mahony continues. As a result, Mahony and his team tapped Paris-based specialist Sam Two with vast experience in braiding and texture techniques. In the show this expertise took on the form of lifted roots using the wide tooth attachment for the Supersonic and a "gentle twist out technique" using Mascobado gel from Less is More. Elsewhere, the twists were left "half broken," according to Mahony.
This summer, Sam Two will be setting up residencies on a monthly basis in Cim Mahony's Copenhagen studio, seeing clients and doing Masterclasses. "You heard it here first," Mahony smiles.
See all of the exclusive backstage images below