Vogue Scandinavia heads into the cinema – and onto the subsequent celebrations – for the exclusive premiere of Fares Fares' directorial debut: En dag och en halv
Last night in Stockholm, a throng of those lucky enough to have the golden ticket to the exclusive premiere of En dag och en halv funnelled into the neon-lit entrance of Indio cinema – one of the capital's few remaining single-screen theatres from the 1940s. At the epicentre of the buzz is Swedish-Lebanese actor Fares Fares, who has stepped into the role of director for the very first time, helming the new Netflix feature film.
As told to Vogue Scandinavia for the latest Aug-Sept issue, Fares says the inspiration for the drama-thriller stemmed from an article he stumbled upon in 2008. "It was about a man who entered a doctor's office with a pistol and tried to force his ex-wife to tell them where she had their child. And the police come and well... It was just a couple of lines, very short, but I saw a love story."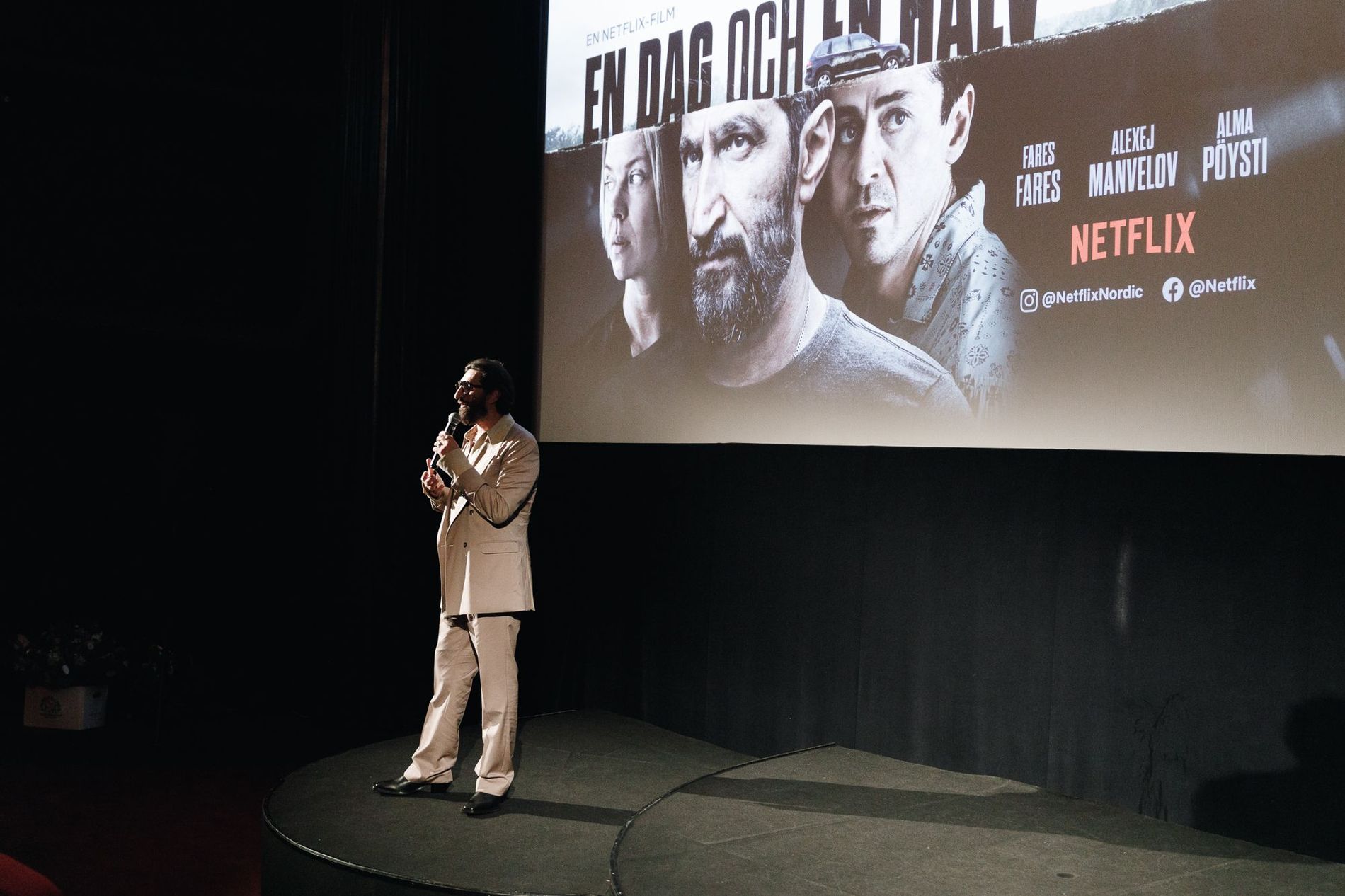 Fares also stars in the film, which proved easier in its preparation than his usual acting approach. "Normally as an actor I have to do a bunch of research. Do all this stuff to get the character into my system," he says. "But here I knew everything."
With his wife, artist Clara Hallencruetz Fares, by his side, as well as co-stars Alexej Manvelov and Alma Pöysti, Fares took to the stage of the intimate screen before popcorn circulated and the lights dimmed. Afterwards, the crowd of actors, models and cool kids carried on into the evening to toast the release – set to hit Netflix this Friday, 1 September.