It seems her brows didn't get the memo for the first of May event
This year marked the first time that the entire Kardashian Klan was invited to the biggest celebration in fashion; the Met Gala. It was a defining moment for the American royal family but there was one notable invitee who apparently got left behind when the limos and cars left for the Met. Kendall Jenner's brows.
While it's not the first time we've seen the oldest Jenner brow-less — she's donned them like this for runways during the most recent fashion week — she certainly turned the camera lens as she stepped onto the red carpet in a Prada gown, with deep-black eyeshadow, a wavy middle part and not one single brow in sight.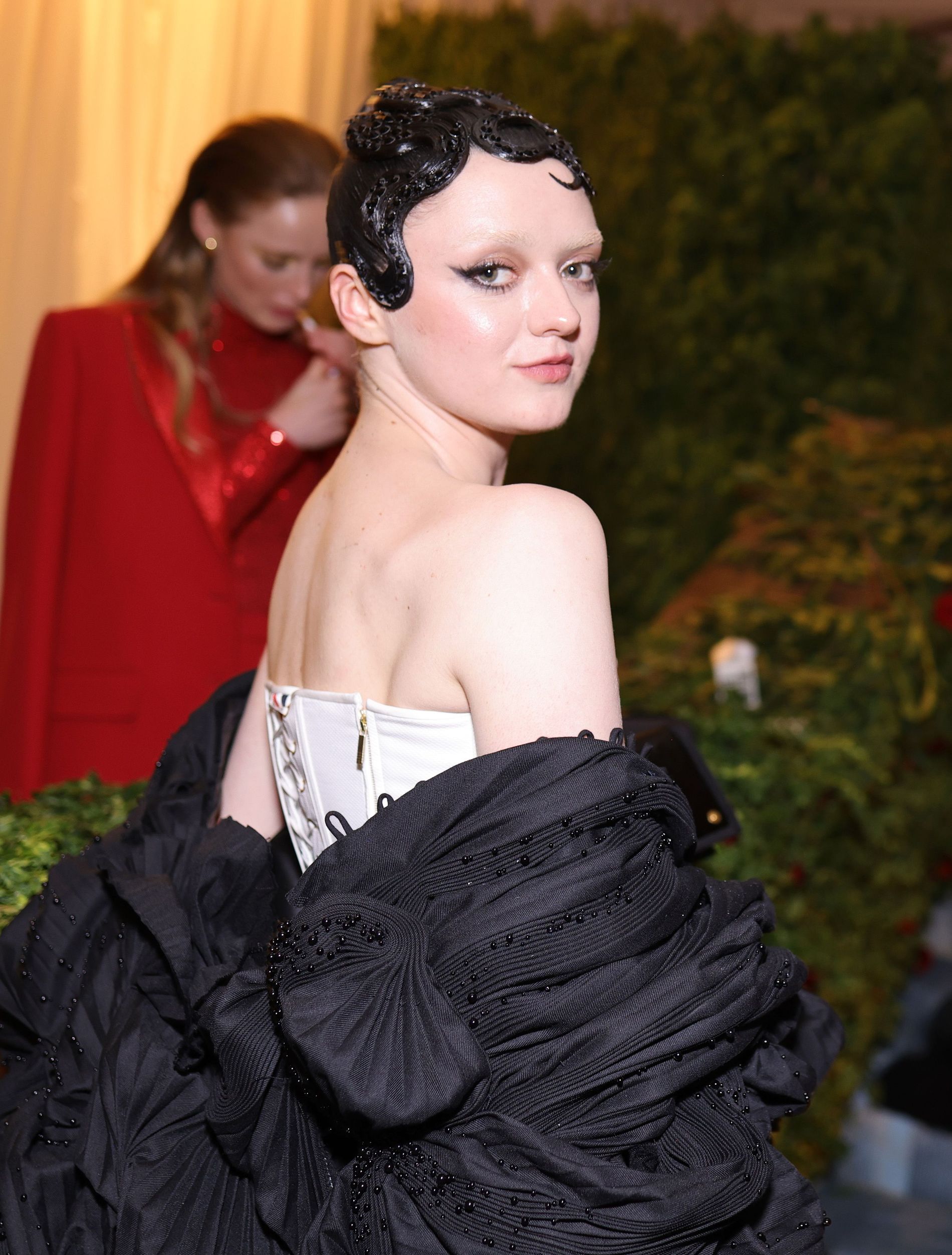 Photo: Getty
Jenner wasn't the only one of Anna Wintour's invitees who opted for a brow-less look. Maisie Williams also decided to leave her brows at home and attend the gala with a cleaner forehead.
Now, bleached brows aren't a new thing. They've been around for a few seasons, yet somehow they manage to keep coming back and tempt beauty lovers everywhere to give into the path of no return, bleach. So how does one get the look without the commitment? Simple, concealer.
With the bleach method being a high commitment with low reward, brow expert Thomas McEntee presents a non-invasive alternative for the look — concealer. "Just put on a bit of concealer on your mascara brush and coat the brow hairs with it," he explains. With a thick cream concealer working the best, the key is firm strokes and allowing for dry time in-between applications. Whether you do it for the trend, the hype or just the mere act of rebellion against the traditional standards of beauty, there are many paths to bleached brows, without actual bleach.