All that glitters is gold, Vogue Scandinavia has gathered the best biodegradable sparkles to add to your beauty arsenal.... It's time to ditch the seriousness in favour of Y2K glam - even at the office
All products featured on Vogue are independently selected by our editors. However, when you buy something through our retail links, we may earn an affiliate commission.
It's days like these when we all need a little bit more shimmer in our lives. In the gloom and doom of the January months, Euphoria season two has entered our lives once more, and thanks to Rue Bennet (played by the brilliant Zendaya) it has catapulted an intense fascination with glitter, rhinestones, over the top eyeliner, and glowing eyeshade pigments across the globe.
We're now more than halfway through what many consider (myself included) to be the 'worst month of the year.' I have always found this time to be my most, for lack of a better term, unhinged in terms of my beauty and fashion aesthetic. I am not ashamed to announce that I have officially begun to resort to my collection of prom dresses, wearing them around the house as I isolate while listening to every single song from the Euphoria soundtrack (looking at you Steely Dan and Gerry Rafferty) and writing articles like this one. So, it is of course time to amp up the kilowatt of the twinkle in my eye — literally.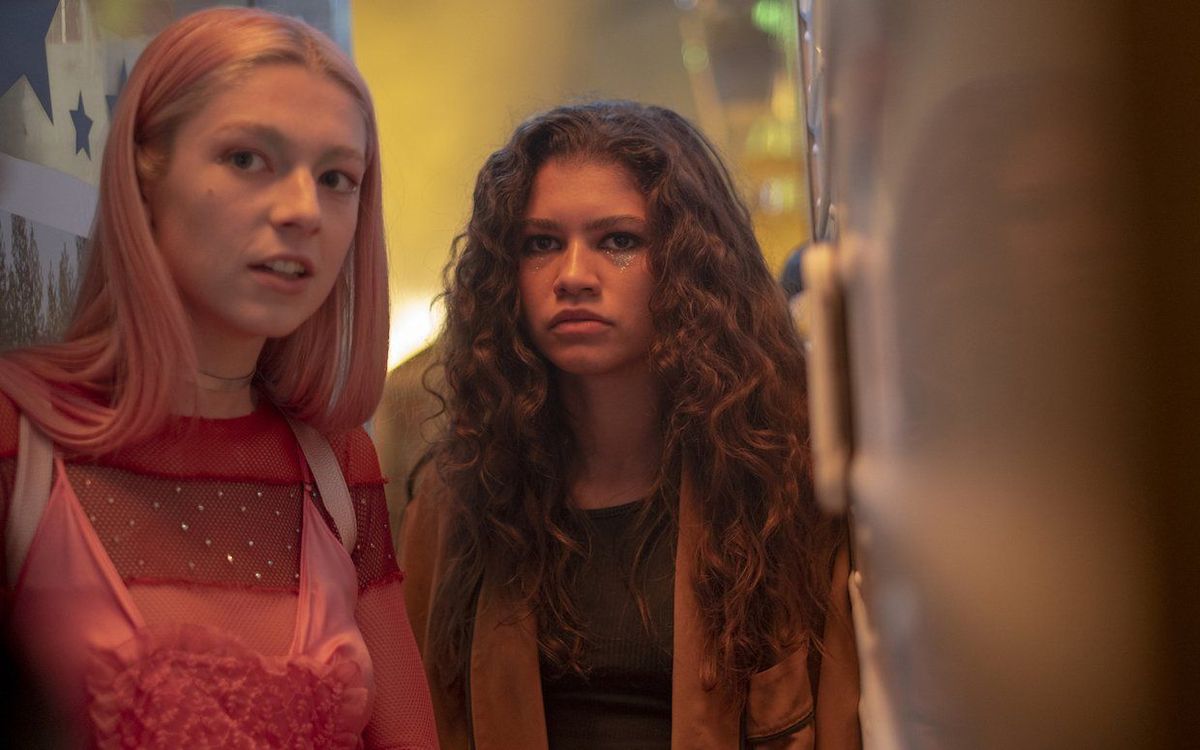 Hunter Schafer as Jules Vaughn and Zendaya as Rue Bennet donning eye-glitter in season one of the critically acclaimed series Euphoria . Photo: HBO
It is also time to drop the notion that glitter is childish. As we begin to prepare for the post-Covid era, once this fourth (and hopefully final) wave passes, I am certain the Y2K era of mermaid-core will make a comeback in the summer months. In a time where we are trying our absolute best to survive, the inner child is currently deciding what goes and what doesn't. As this two-year-long stint has caused some serious trauma, we are all trying to find comfort in things that bring back joy and silliness, the polar opposite of the feeling we're all grappling with today.
As Vogue Scandinavia's Beauty Editor Esteban G. Villanueva said after we discussed our common love for the return of fairy-core: "We, currently adults, were told at some point that all the glitter, colours, strong liner and crazy hair were a thing meant just for teenagers. That the moment we grew up we had to trade in the liner and the platforms for grey suits and pumps — we are now proving that was not the case. We're bringing our younger years, our crazy aesthetics and our almost forgotten fantasies into the workplace, into the meetings and into the adult reality" he says, with these final words of wisdom: "Got a meeting with the CEO? Why not get on a glitter liner? After all, it's all about the first impressions." This, is the energy we are claiming for 2022.
Cassie's rhinestone eyeliner, Rue's purple glitter tears, Maddie's 'if-looks-could-kill' eyeliner, and Jules' angelic shimmers all serve as inspiration as we begin to scour the entire internet for exact dupes. However, this mission served to be more difficult than expected, as the word biodegradable was in fact almost no where to be seen. Although we all want to sparkle as if we were the it-girl on the light-up dance floor at Studio 54 underneath the reflective shadow of a giant disco ball, donning polluting glitter for the sake of the cause is not the vibe we are going for.
At this point, we all know about the dangers of micro plastics and glass particles in our precious waters, but it is still not enough to stop beauty brands including them in their ingredients when making cosmetic glitter. Even though it has become a standard to have a cruelty free and vegan friendly stamp on products - matters of pollution are rarely, if ever mentioned. Thus, this is your ultimate guide to shimmering like Rue Bennet herself, whether at the nightclub or the boardroom, guilt-free and in a completely sustainable manner.
Here are the eight eco-friendly beauty glitters we encourage you to wear all year long:
Today Glitter
White Moon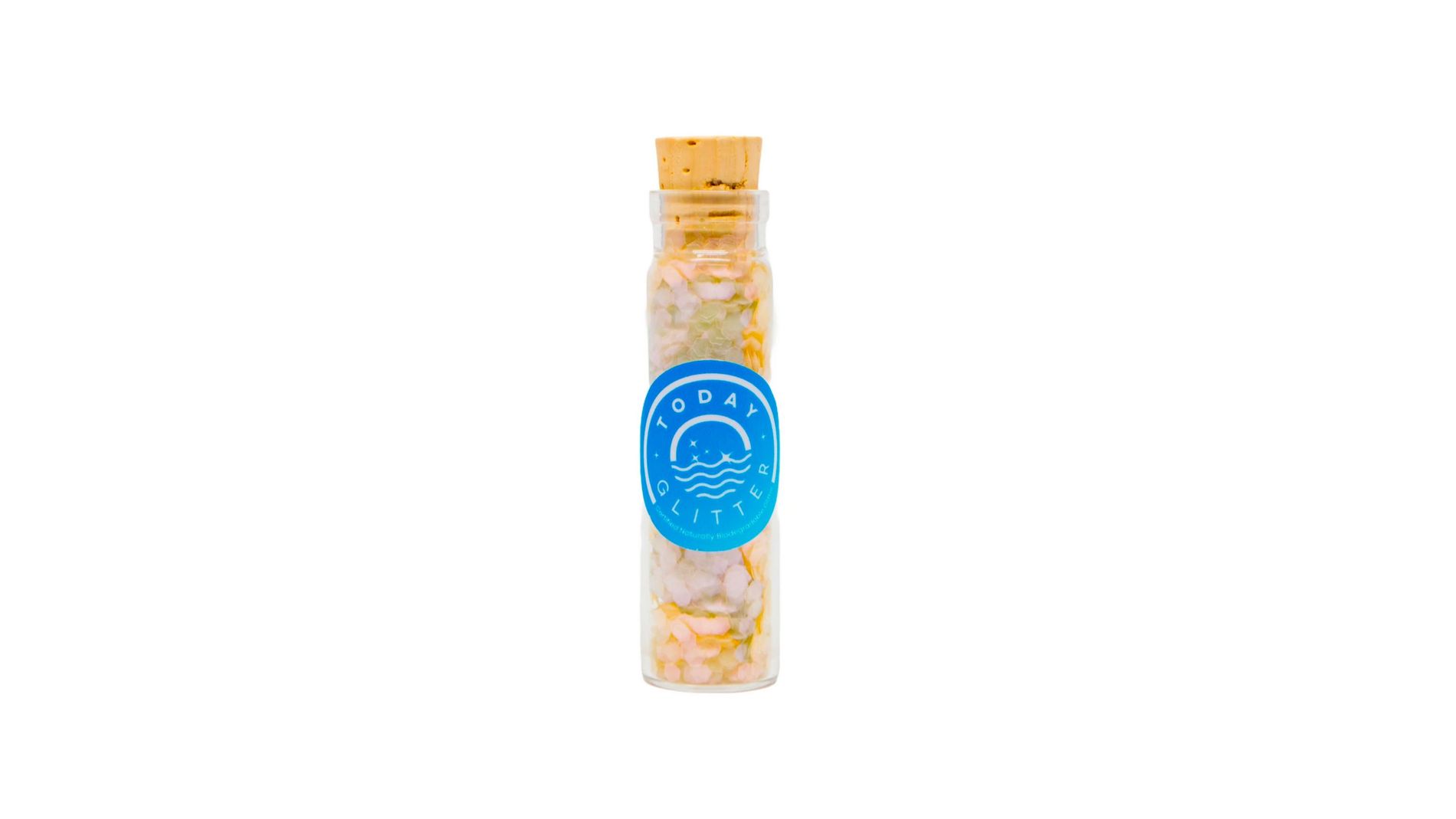 If this isn't mermaid-core, I don't know what is. The white moon glitter emulates the shimmery texture of fish scales, and we're here for it. Pair with an all-white, but textured outfit for a Jules approved look. Matching the white, bright snow that just hit January's streets, pearlescent is the motto for 2022.
Unicorn Skin Cosmetics
Loose Mermaid Biodegradable Glitter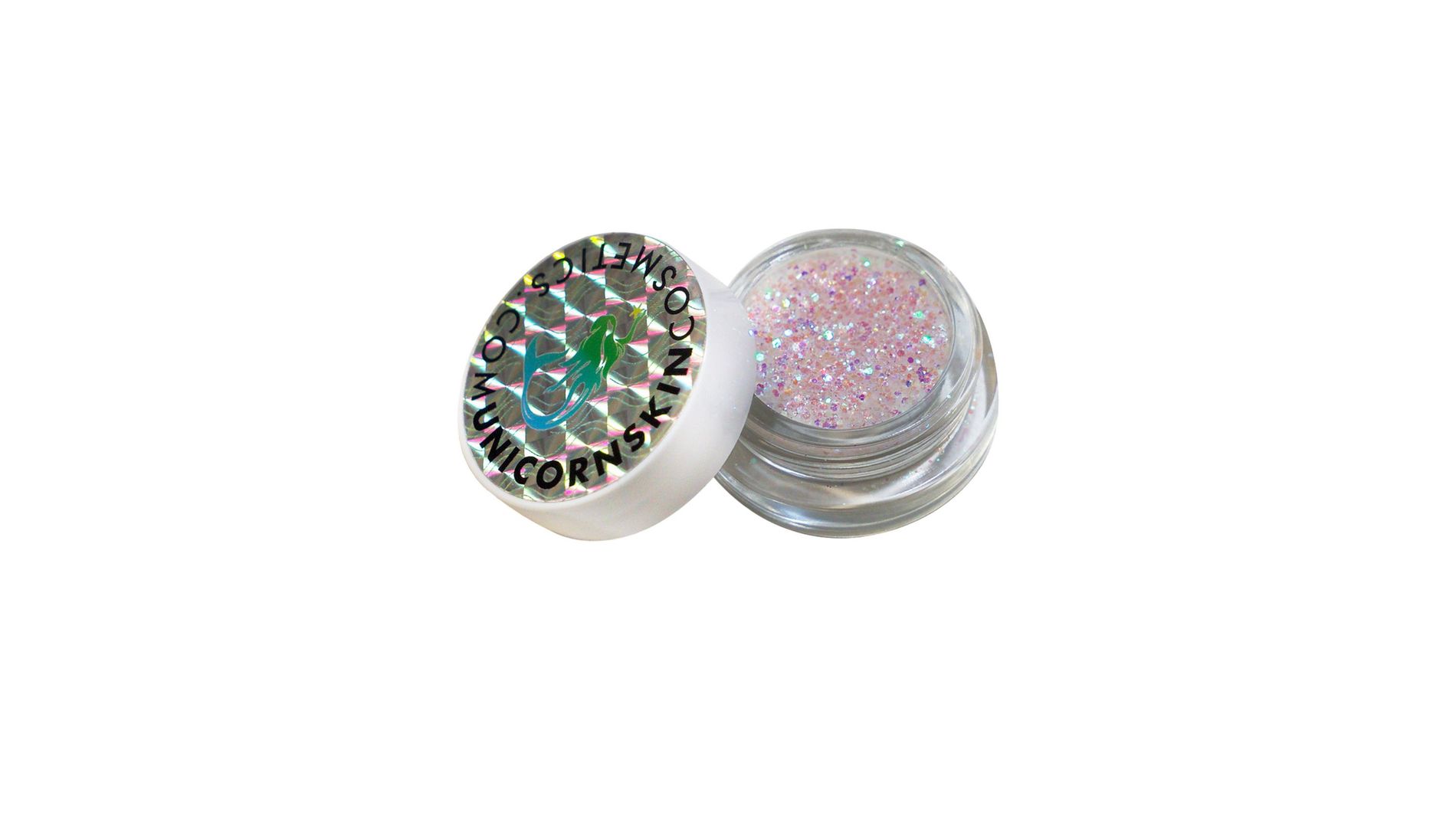 Via https://www.unicornskincosmetics.com/
The Unicorn Glitter fine loose mermaid glitter is perfect to emulate Cassie's rhinestone liner, without the crystals. Create your own liner with a glitter base, to create that shimmering pink, yet subtle wing. It's time to catch the light.
Glitter Eco Lovers
Eco Glitter Disco Queen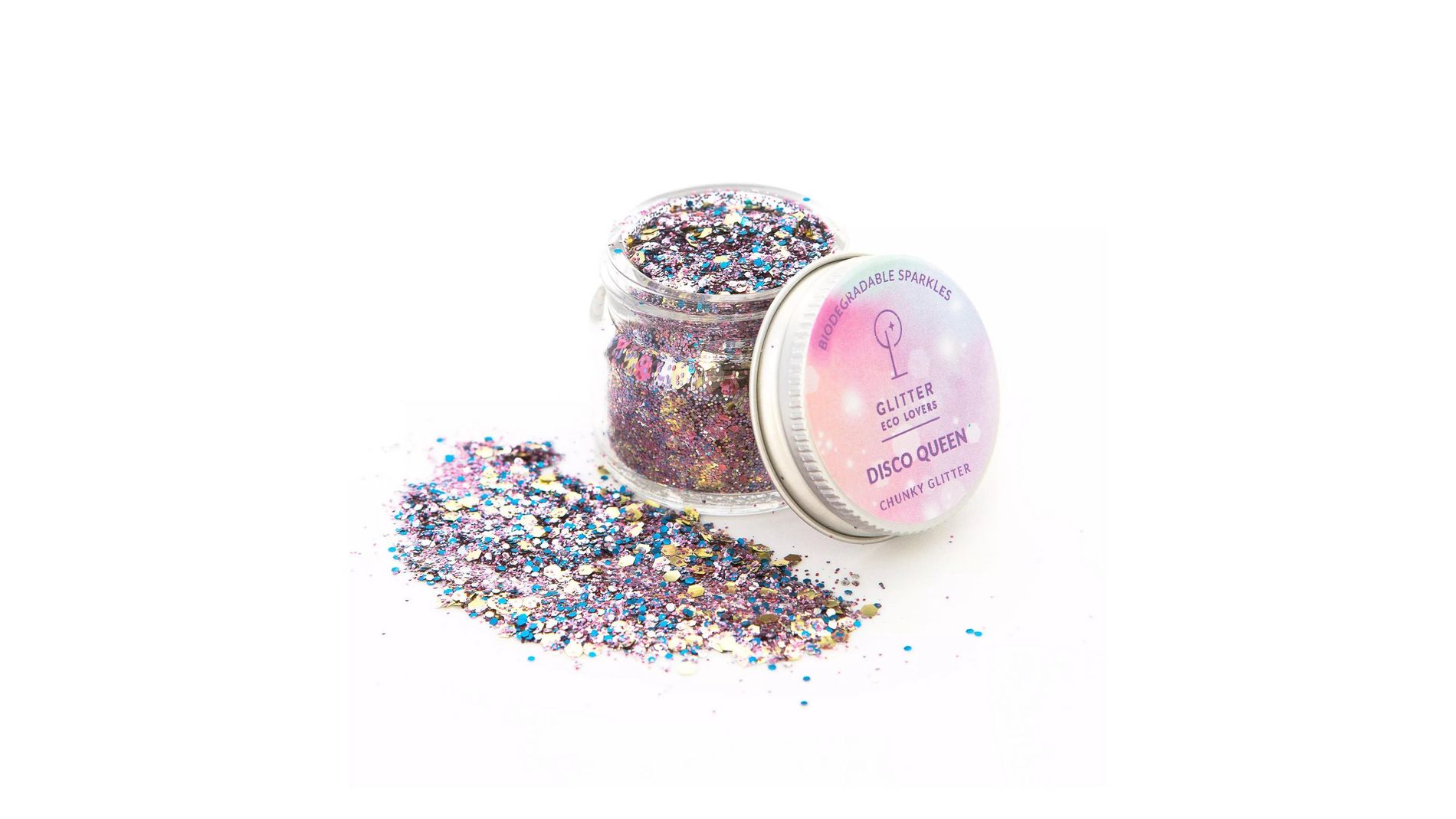 Be the disco queen, or in true Scandi fashion, the Dancing Queen. This multi-coloured chunky glitter is not for the faint of heart. With different sizes, shapes, and shades and made from plant based material. Sprinkle a dash into the roots of your hair and watch as glitter floats around you the entire day and night — like a true fairy.
Submission Beauty
Glitter Silver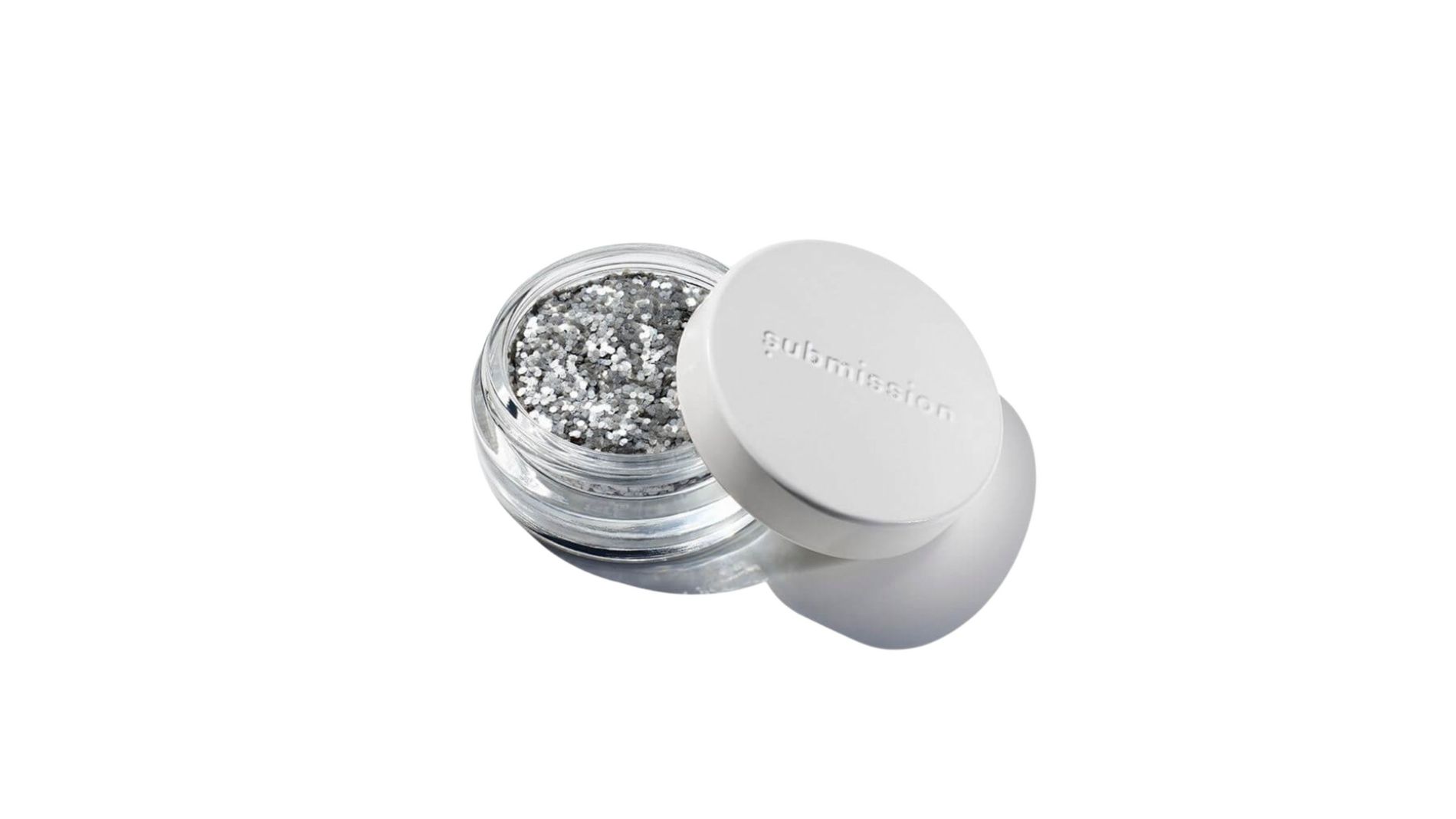 A favourite LA based brand by a fellow Scandi which promotes sustainability. This plastic free silver glitter is a classic for a reason. Line your eyes with this for the disco ball effect. Submission Beauty's glitter is also FDA approved to be used on the lips. So, take your look to the next level with matching glitter eyes and lips, and you'll be sure to make an impression.
Bioglitz
New Dawn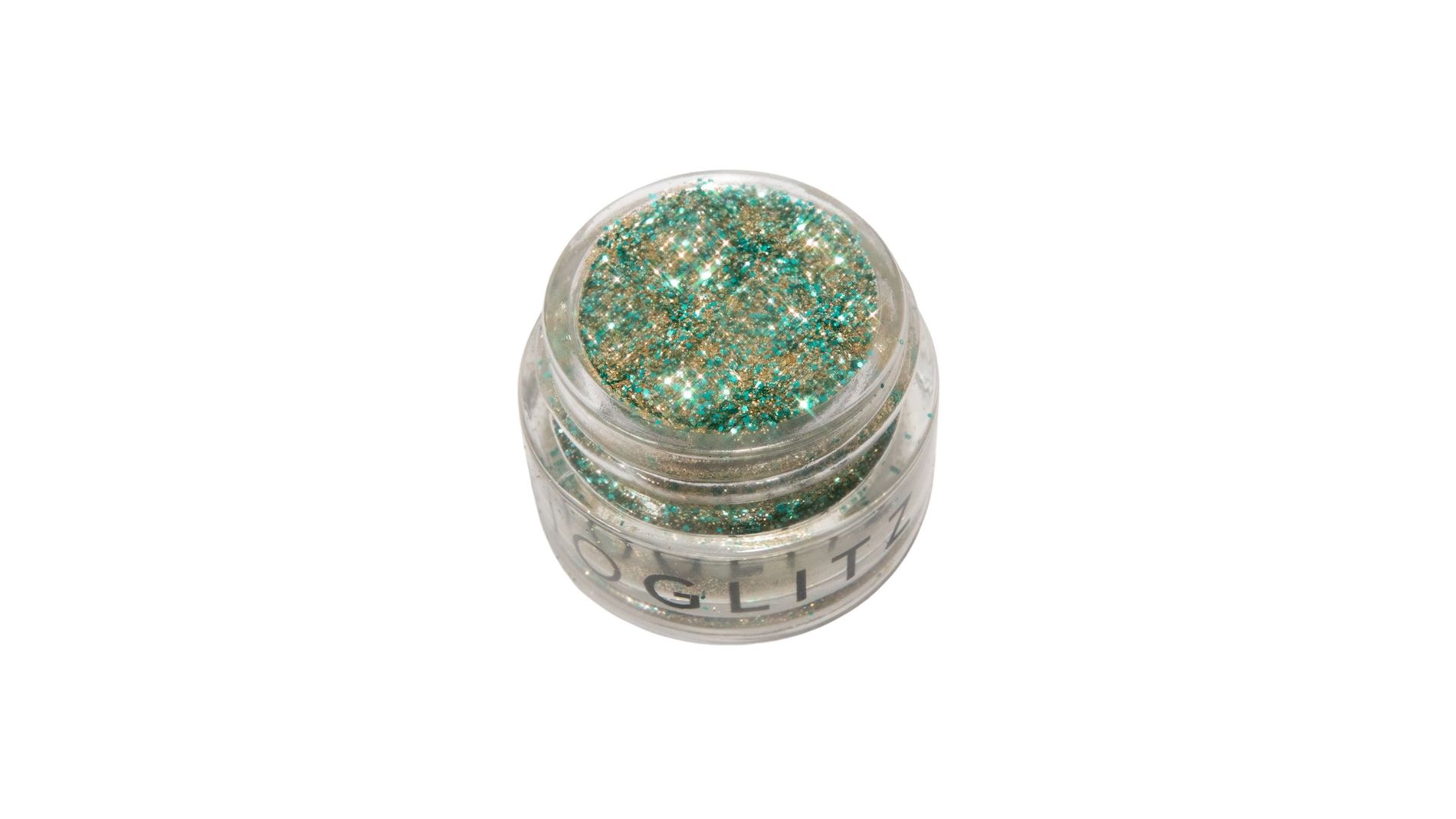 As the Twilight resurgence continues to reign, this glitter in the shade "New Dawn" reminds me of no other place than Forks, Washington. The teal and the diamond dust gold captures the essence of our favourite glittering vampires, and the ocean foam from La Push beach. "This is the skin of a killer, Bella" and we think it's fabulous.
Rituel de Fille
Celestial Sphere Gelée Eye Gloss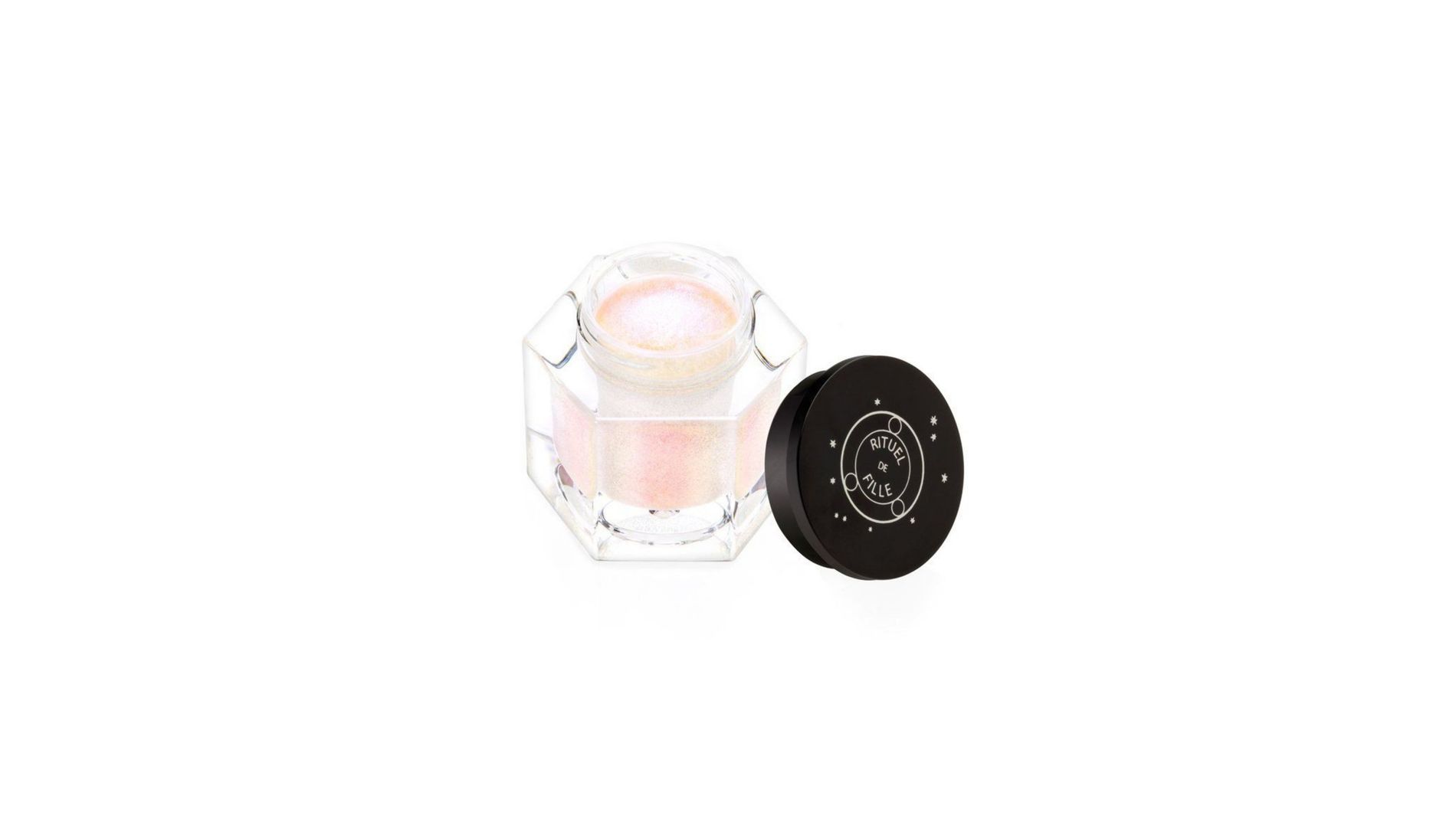 We all know and love the Glossier Play glitter gel, and this is the next best thing. The color Ara, with a "iridescent red rose with a vibrant gold shift" if perfect to top over your base eyeshadow for an extra POP. Dab some on the top of your cheekbones as well to shine like moonlight itself.
Lemonhead LA Cosmetics
Prisms™ Designer Glitter - Rainbow Road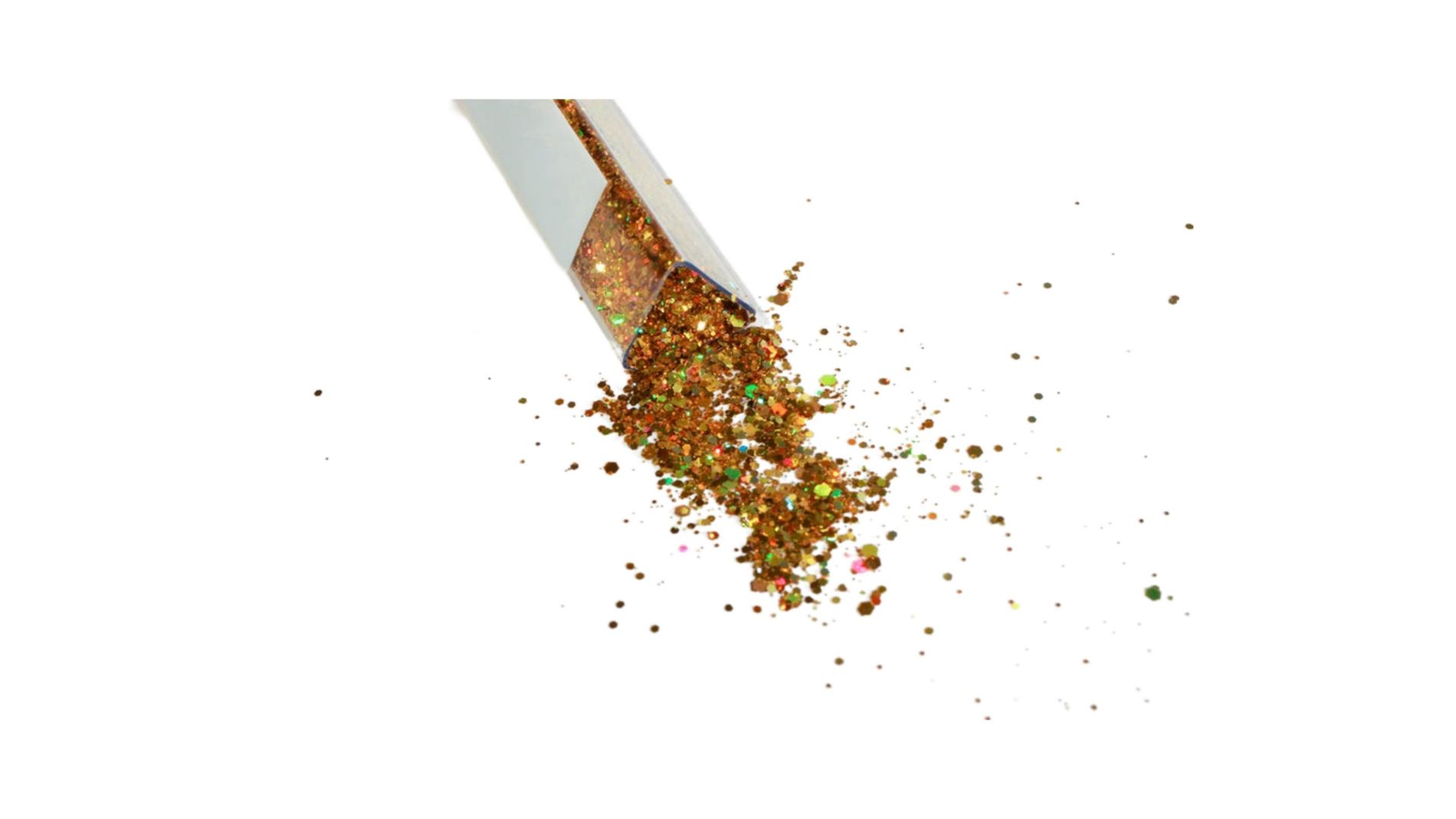 Lemonhead cosmetics is the favourite of the Euphoria beauty department. Their loose glitter is used with PET glitter which is safe for the environment. The entire collection is to-die-for, but this gold turned rainbow glitter makes my heart sing. Line the inner corner of your eye to catch the glimmer of someone's eye.
Barry M
Bio Body Glitter Hyraotic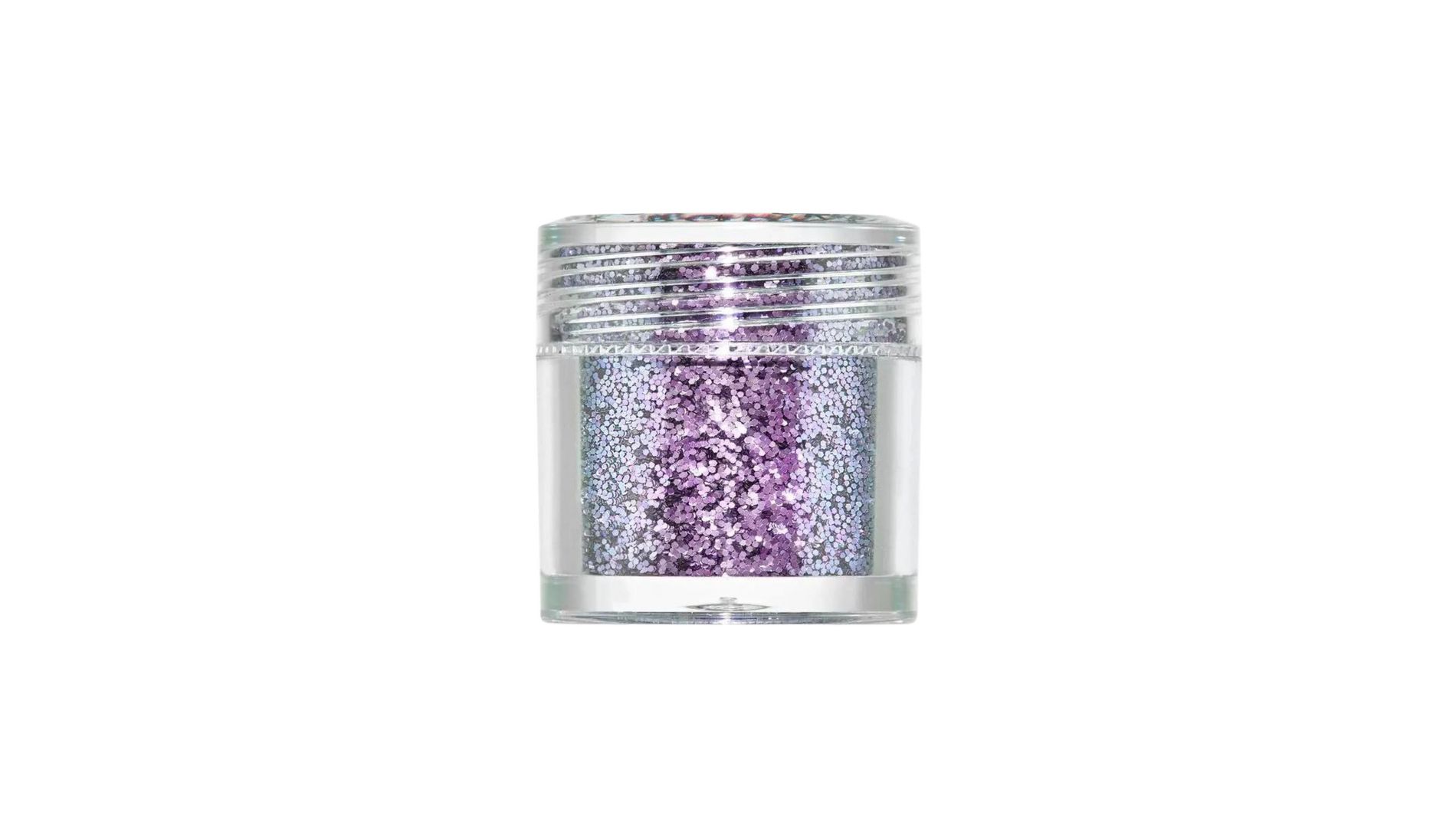 This is the biodegradable version or Rue's now iconic purple tears. It is also perfect for those upcoming balmy summer nights spent on a dance floor. But why only decorate your eyelids? It's time to amp up the sparkle in your life with some purple shimmer that will ensure you stand out in a crowd.