The nostalgic appeal of beading finds a pastel-hued home in DRMLND, a social media-friendly concept shop that's a sheer delight
Making friendship bracelets is a timeless art form. Now, a new concept shop called DRMLND, which opens its rainbow-framed doors at Westfield Täby Centrum this week, takes the beloved tradition of beading and turns it into a whimsical candy land of social media-friendly creativity. Thousands of beads – shiny and sparkly in every shape and colour one can conceive of – line the walls and fuzzy display podiums. Elsewhere, ring lights spotlight beading stations. Here, visitors can fashion bracelets and necklaces as well as bespoke phone cases (decorated with rubber and metal charms) to their very specific vision.
"I thought it would be fun if there was somewhere you could go and make your own bracelet," says the mastermind behind DRMLND. I'm not talking about the brand's founder, Mikael Söderlindh, the serial entrepreneur best known as the co-founder of Happy Socks, but rather his 10-year-old daughter Lucy.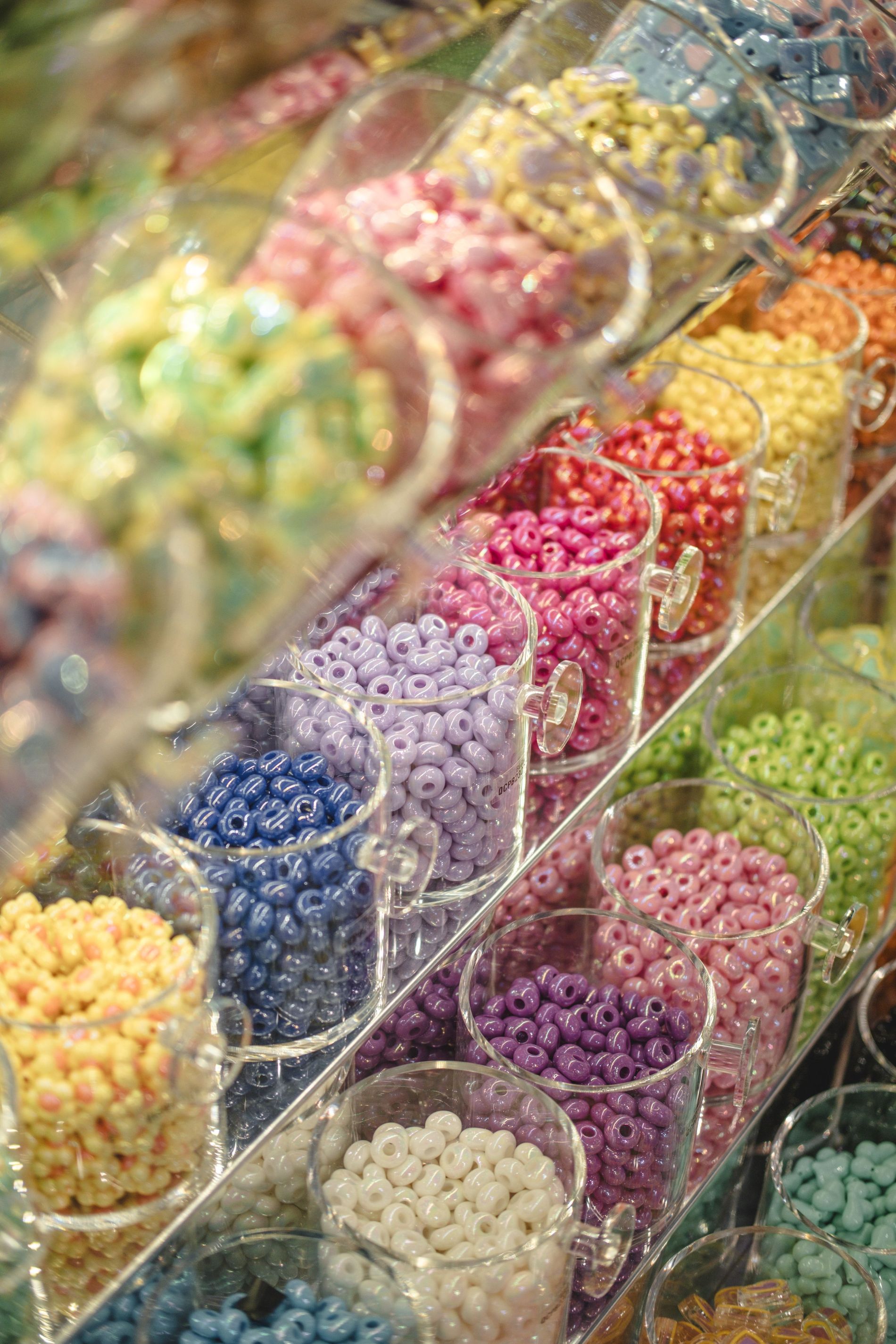 Like many people her age, Lucy has been beading bracelets for some time. Only difference was, she was taking her bracelets and selling them at her local flea market, sort of like a generation alpha iteration of a lemonade stand. "I never understood what she was doing," says Mikael, who joins us in the shop. "She was uploading to TikTok when she was decorating her phone case and going down the street from where we live to sell her bracelets." At the time, she was ordering her materials – beads, charms, clasps and strings – from Amazon.
While on a trip to Barcelona, Lucy came across a one-stop-shop for everything necessary to make her wares. When she came home, she asked her dad why there wasn't a store where she could go handpick high-quality beads and make her bracelets. From there, plucked from Lucy's dreams, DRMLND was born.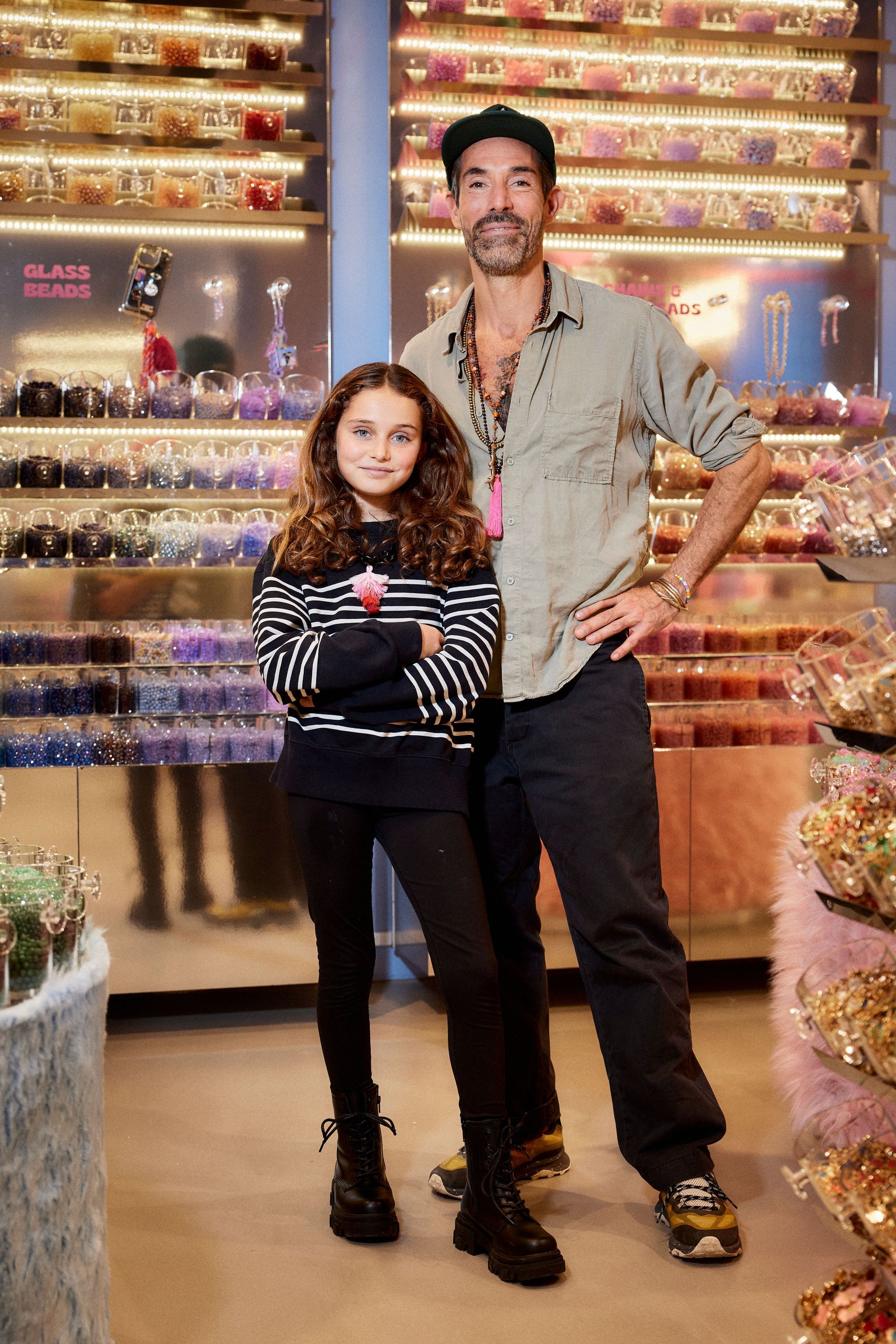 Photo: Oskar Lind
But there's one last Lucy-inspired twist: bracelet creators can upload their designs to the digital DRMLND platform for other users to purchase, creating a virtual marketplace akin to the flea market where Lucy once sold her creations. The designer receives 10 per cent of sales and a donation is made to a charity of their choice with each transaction. For those who can't make it to a physical DRMLND location (this is the first, but Mikael promises there will be more to come) there's also the option to pick and mix designs online and receive your finished item by mail. It's easy to imagine these creations exchanging hands outside a Taylor Swift concert.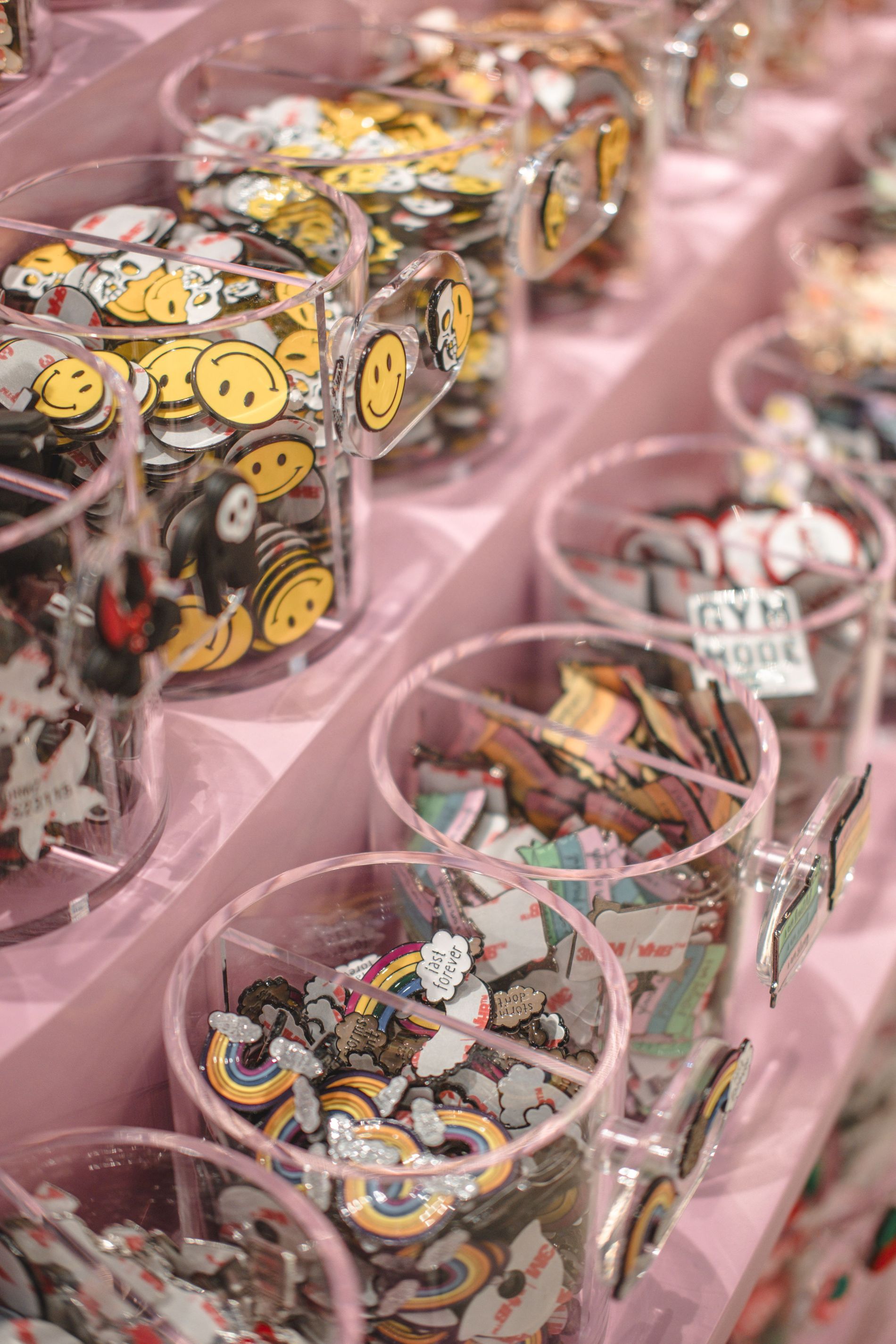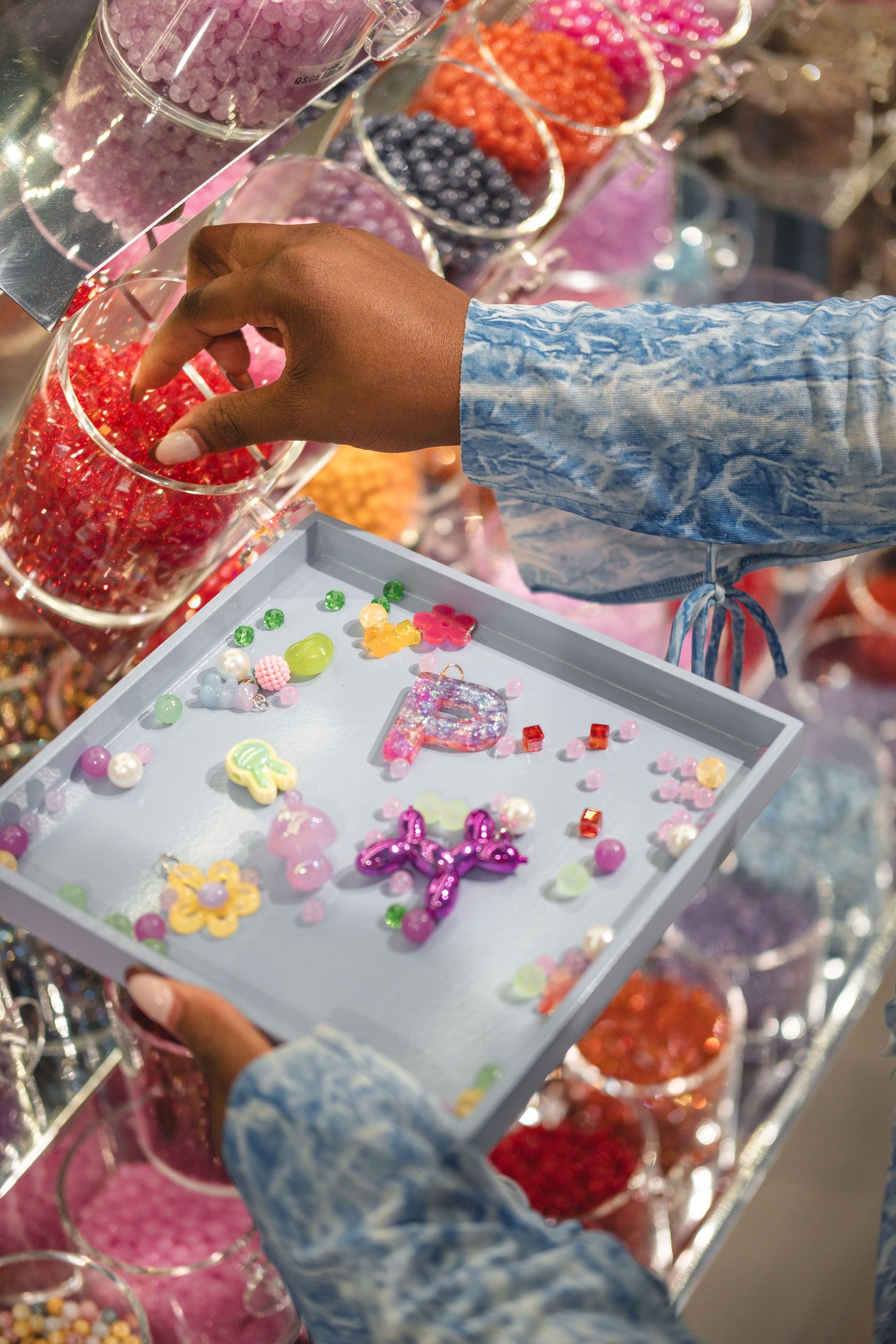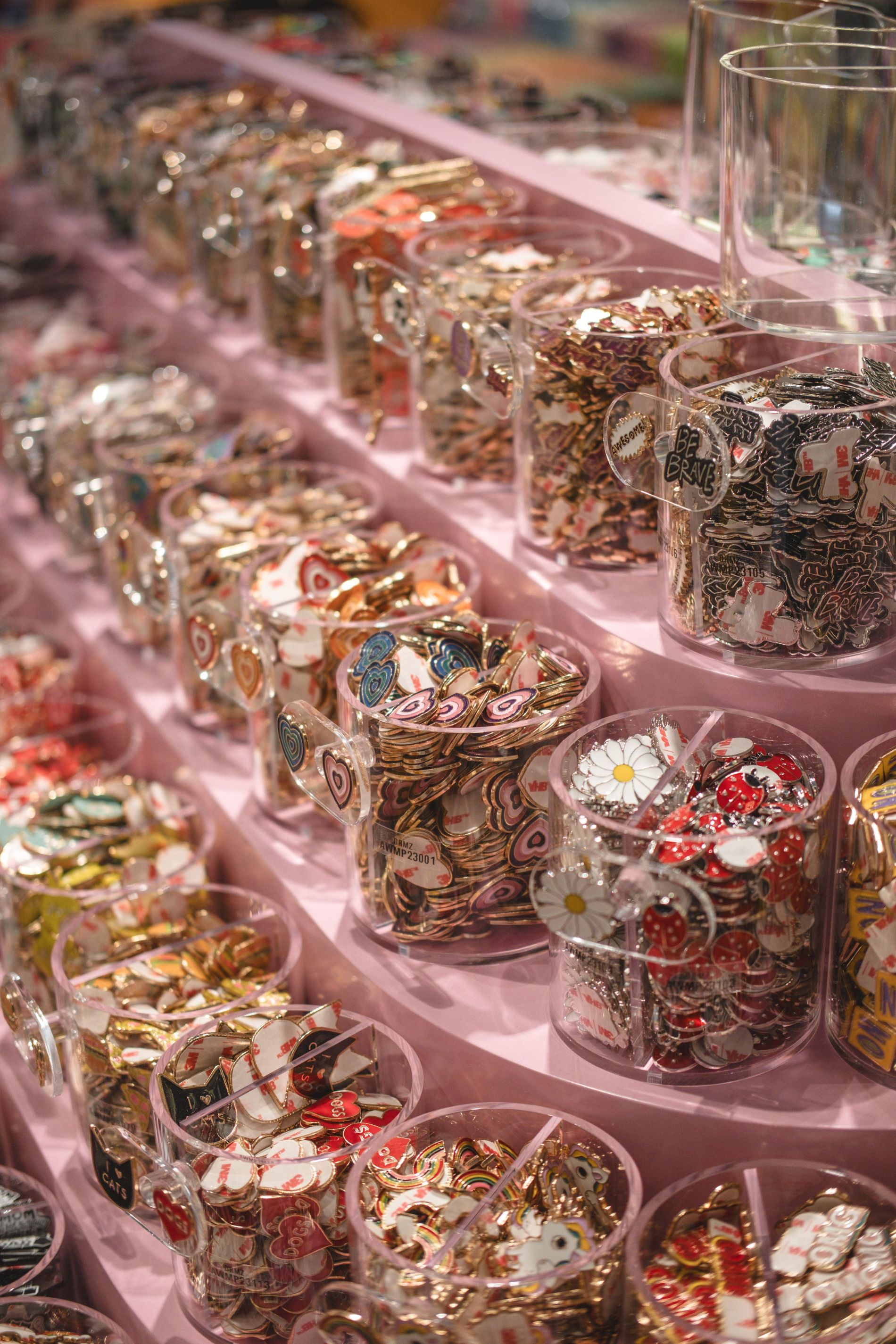 Back at the shop, Lucy is helping me create my very own bracelet, pointing out her favourite bead – a black evil eye –in the process. I pick a handful of slime yellow and clear beads from their little candy jars as well as the letter charms of my initials and take them to my workstation and begin to bead. Though the experience is geared towards Lucy's generation, I find myself instantly into it – transported back to swapping friendship bracelets with friends at summer camp. When I'm done, Lucy gives my bracelet a nod of approval. We wrap up the day with sodas – DRMLND also serves up freeze-dried ice cream and various sugar-forward candies – and a stint in the photo booth, wearing goofy sunglasses and animal ears. Perhaps this is the place of my wildest dreams, too.