Over the past year, Magda Butrym has emerged as a designer to watch with Scandinavian celebrities and tastemakers flocking to its floral designs. Now, the Polish brand further proves its prowess with a covetable capsule collection exclusively available on MyTheresa. Below, discover Vogue Scandinavia's favourite pieces to shop now
All products featured on Vogue are independently selected by our editors. However, when you buy something through our retail links, we may earn an affiliate commission.
A firm favourite among Nordic tastemakers, Magda Butrym's signature flowers and rose print have held our social media feeds captive over the summer. Cropping up on almost every influencer of note – not to mention celebrities like Elsa Hosk, Alicia Vikander, Hailey Bieber and Gigi Hadid – the Polish designer's latest collection will no doubt captivate the sartorial crowd for the season ahead as well.
Working with fashion Mecca MyTheresa, today Magda Butrym releases a 49-piece collection for autumn/winter. With a line-up of sculptural outerwear, luxe wool sets, evening gowns and crystal accessories – alongside the brand's rosettes and rose print, naturally – it is bound to sell-out quickly. "We drew inspiration from the ski-famed Zakopane region of Poland, deeply rooted in our traditions, to craft a collection that embodies modern Slavic style," says the name sake founder and creative director. "It's a tribute to our heritage, seamlessly blended with the sensual confidence signature to our brand, resonating with today's global woman."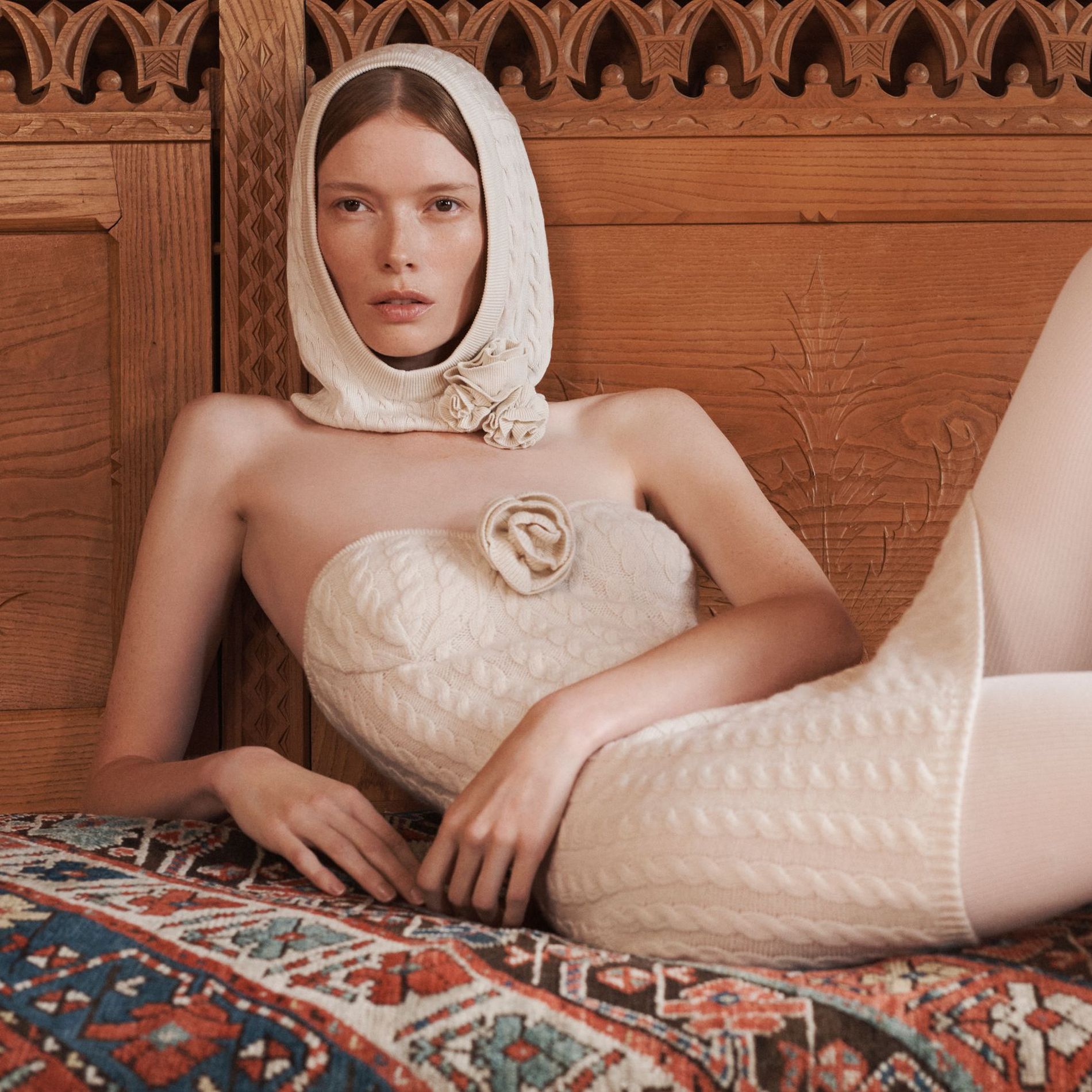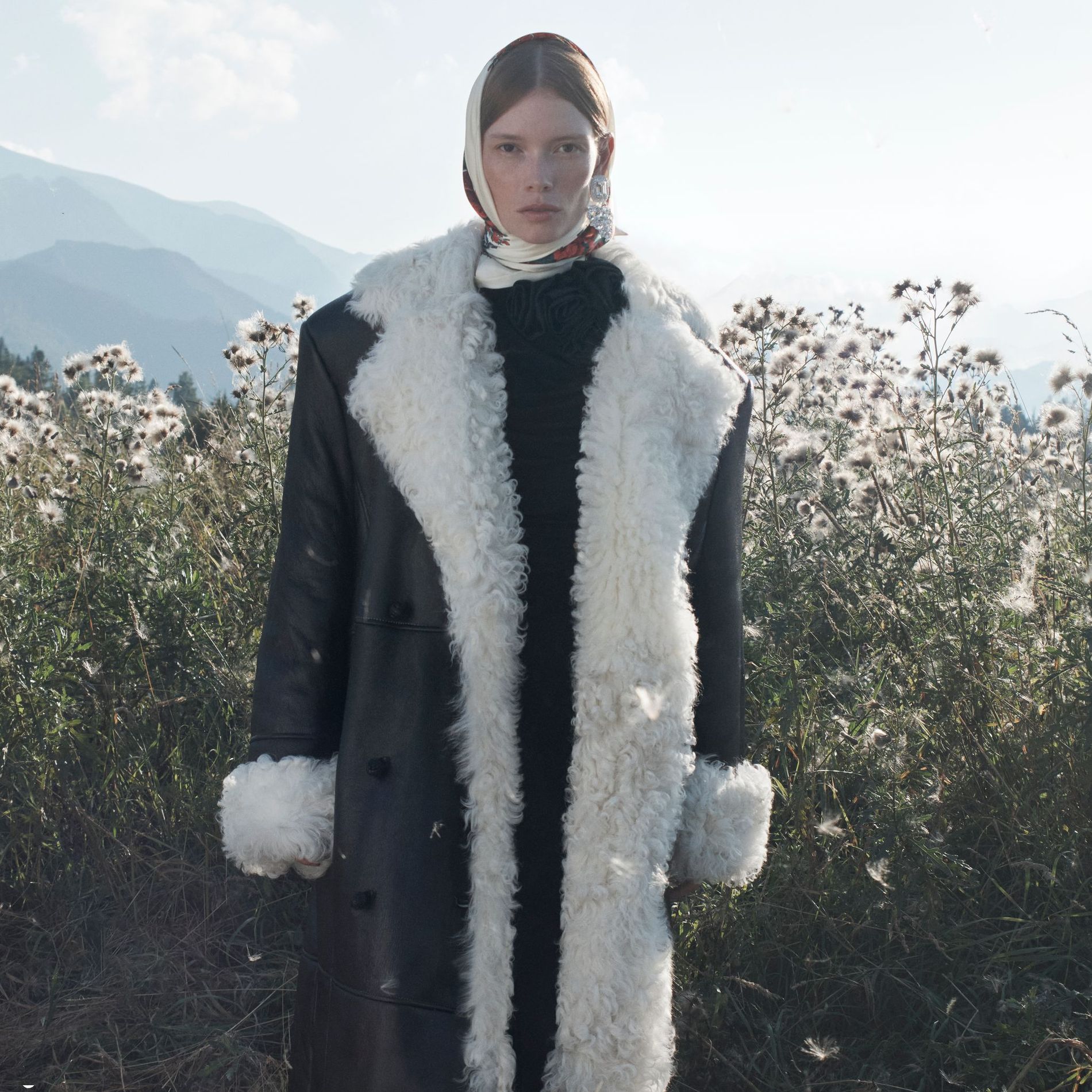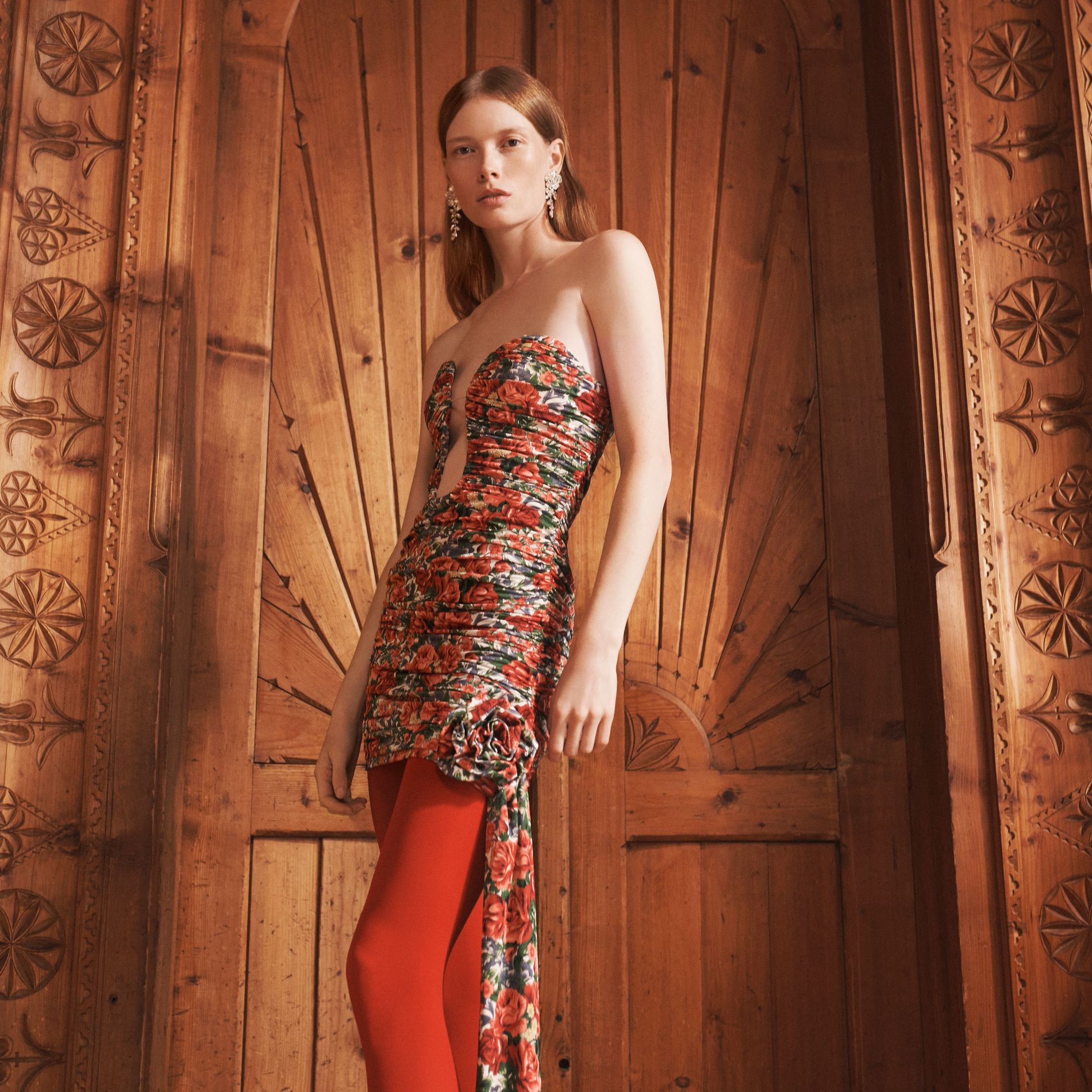 The campaign – fronted by Swedish model Julia Hafstrom – speaks for itself, offering ample inspiration for wearing the otherwise summer-adjacent brand for the colder months ahead. Posing in balaclavas, silk scarf head wraps, glitzy jewellery and red-hot rosettes styled by MyTheresa's Julian Paul, Hafstrom has us fantasising about how to wear the pieces ourselves.
Suppose you, like us, are already searching for the next flight to Poland, hoping to attend a Magda Butrym-infused apres-ski. Our hot tip is to pick up one of Vogue Scandinavia's favourite pieces from the collection while you're at it. Browse the best of the bunch below to jump-start your packing.