A new Swedish mini series looks at the clandestine affair in the 1930s between a Swedish king and a male restaurateur, in a captivating portrayal of love against the odds that uncovers the homophobia and human rights abuses of recent times. Vogue Scandinavia spoke to both the series' director and writer to learn about the making of this revelatory addition to the year's holiday viewing
This Christmas, Sweden's public service television channel SVT will premiere the mini series A Royal Secret, an anticipated period drama based on a true story - directed by British-Swedish director Lisa James Larsson. En Kunglig Affär, as it is called in Swedish, tells the story of the secret relationship between Stockholm restauranteur Kurt Haijby and King Gustaf V in the 1930s, at a time when homosexuality was a criminal offence in Sweden. We spoke to Lisa James Larsson and the scriptwriter Bengt Braskered, who revealed the creative process behind not only bringing one of Sweden's biggest scandals to the screen, but also showing the human story behind the headlines.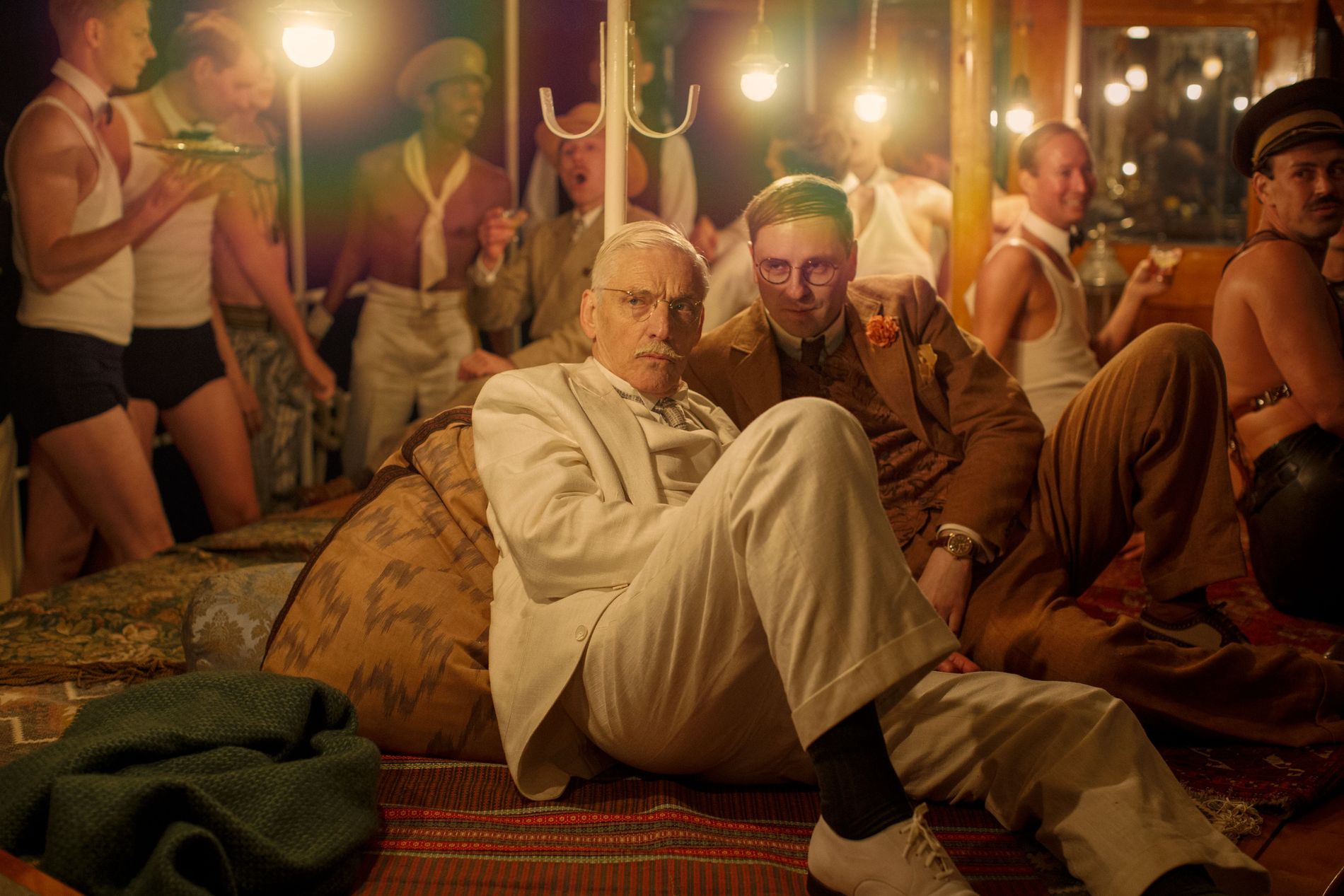 Kurt Haijby (Sverrir Gudnason) and Kung Gustaf V (Staffan Göthe). Photo: Johan Paulin (SVT)
Based on true events, the story of Kurt Haijby follows the relationship between the titular con-man and the then King of Sweden. They meet when Haijby is granted an audience with the widower monarch, to discuss the liquor license he needs to help his ailing restaurant. As their dynamic evolves beyond the platonic, the king's advisors interfere to stop the relationship, and the four-part series sees Haijby deported to Nazi Germany, thrown into an asylum, lose his family and business and be tried for blackmail in one of the worst miscarriages of justice that Sweden has ever seen.