Emilie Stordalen, manager of Nordic Choice, and her fiancé were set to marry in Åre on December 9, however, Covid had other plans. The couple cancelled a day before the festivities were meant to begin...
I work in an industry that is all about people. An industry where your job is to make magical moments between friends, families and colleagues, and to help honour the big and small events of life.
So it might not come as a surprise that when it came to planning my own wedding, it was all about creating a sensational occasion for the people I love. An unforgettable celebration not only of our love, but also an homage to the spectacular region I'm fortunate enough to call home, Scandinavia.
My fiancé (Jens Bredberg) and I first met eight years ago at a hotel opening in Oslo. He is Swedish and I am Norwegian, we both work with opening and operating hotels in Norway, Sweden, Denmark and Finland.
After we got engaged, we quickly agreed that we wanted our wedding to reflect our life in hospitality. When your job is all about promoting one of the most spectacular regions in the world, paying homage to our countries and traditions seemed like the perfect way to celebrate our day.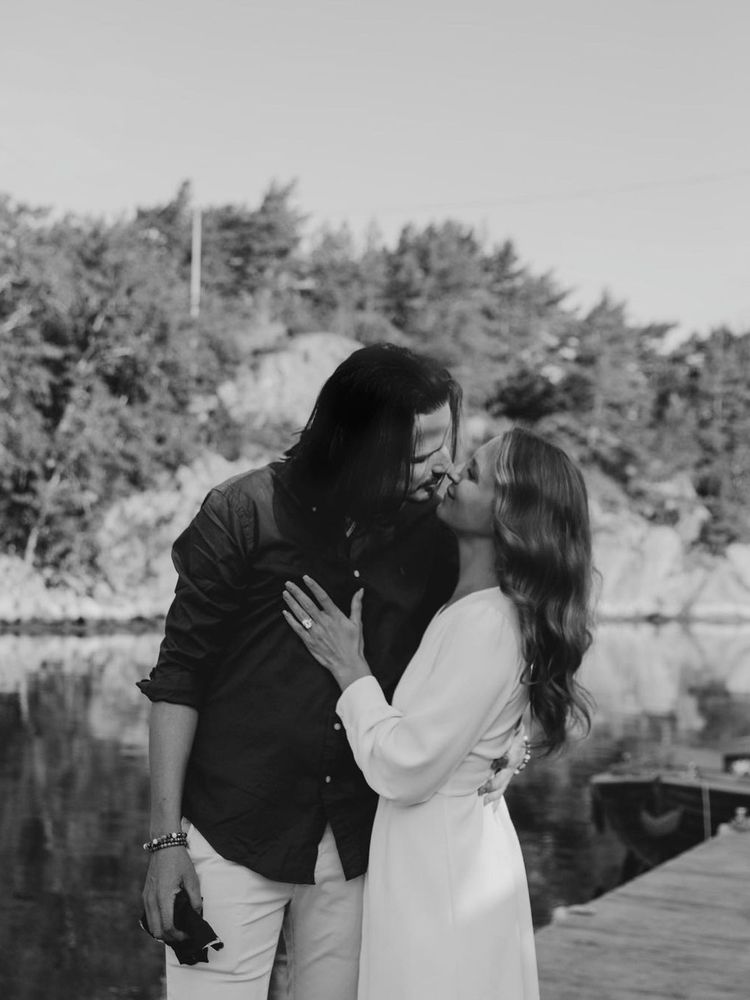 Jens Bredberg and Emilie Stordalen. Photo: @emiliestordalen