We speak to up-and-coming Beckmans School of Design graduate and recipient of Stockholm Fashion Association's New Talent Diploma Filippa Agaton about creating and curating her debut collection 
"My impression is that designers are expected to niche their aesthetic expressions and be consistent in this, something I have struggled with," Filippa Agaton says. 
It's the week before her debut show during Stockholm Fashion Week as the recipient of the Stockholm Fashion Association's New Talent Diploma. Between juggling her work as a studio associate at Totême and preparations for the presentation, she tells me more about the process. "You've got tunnel vision for so long, working on something so intensively," she explains. "It's hard to get perspective on your work, so to receive recognition for the collection is amazing."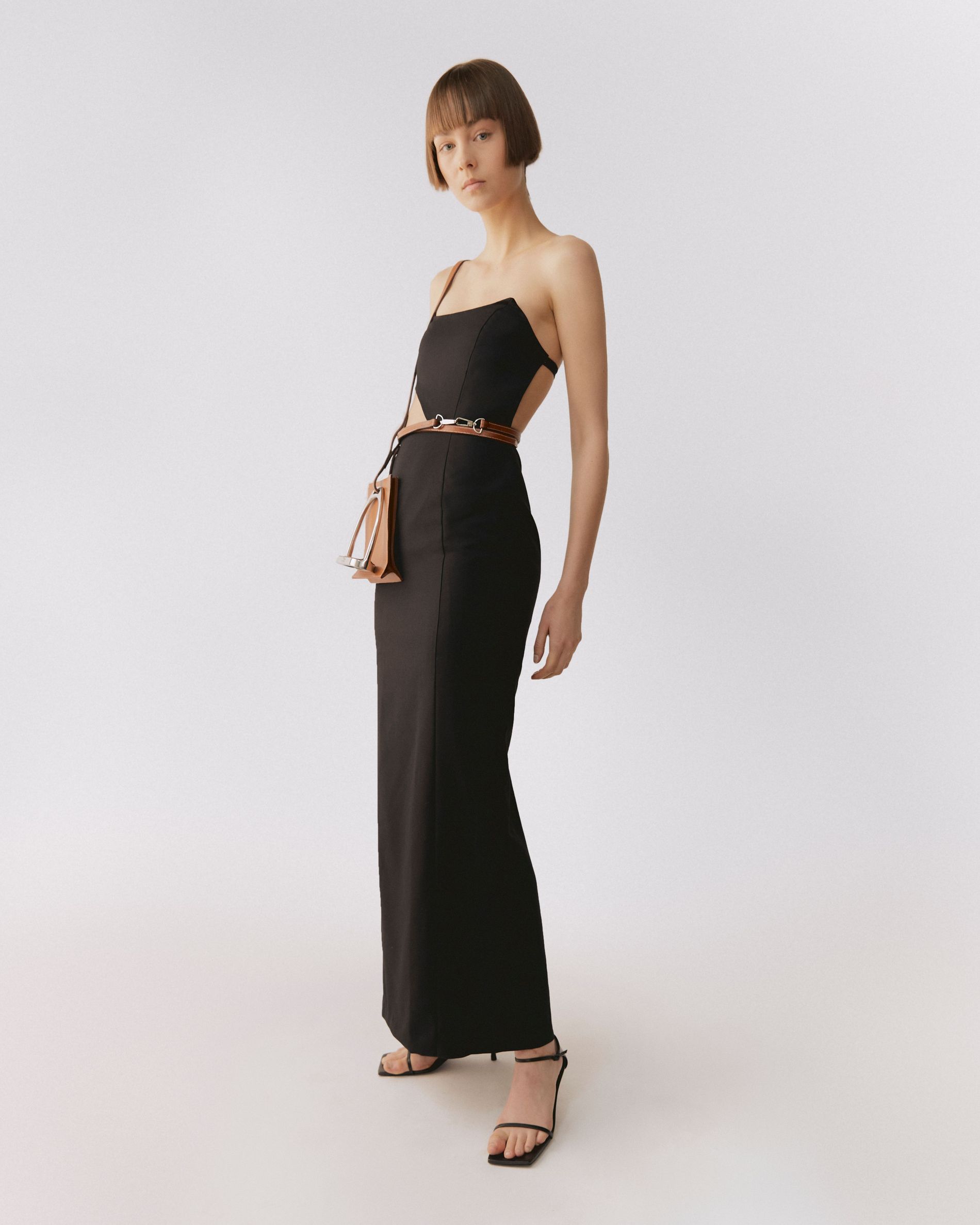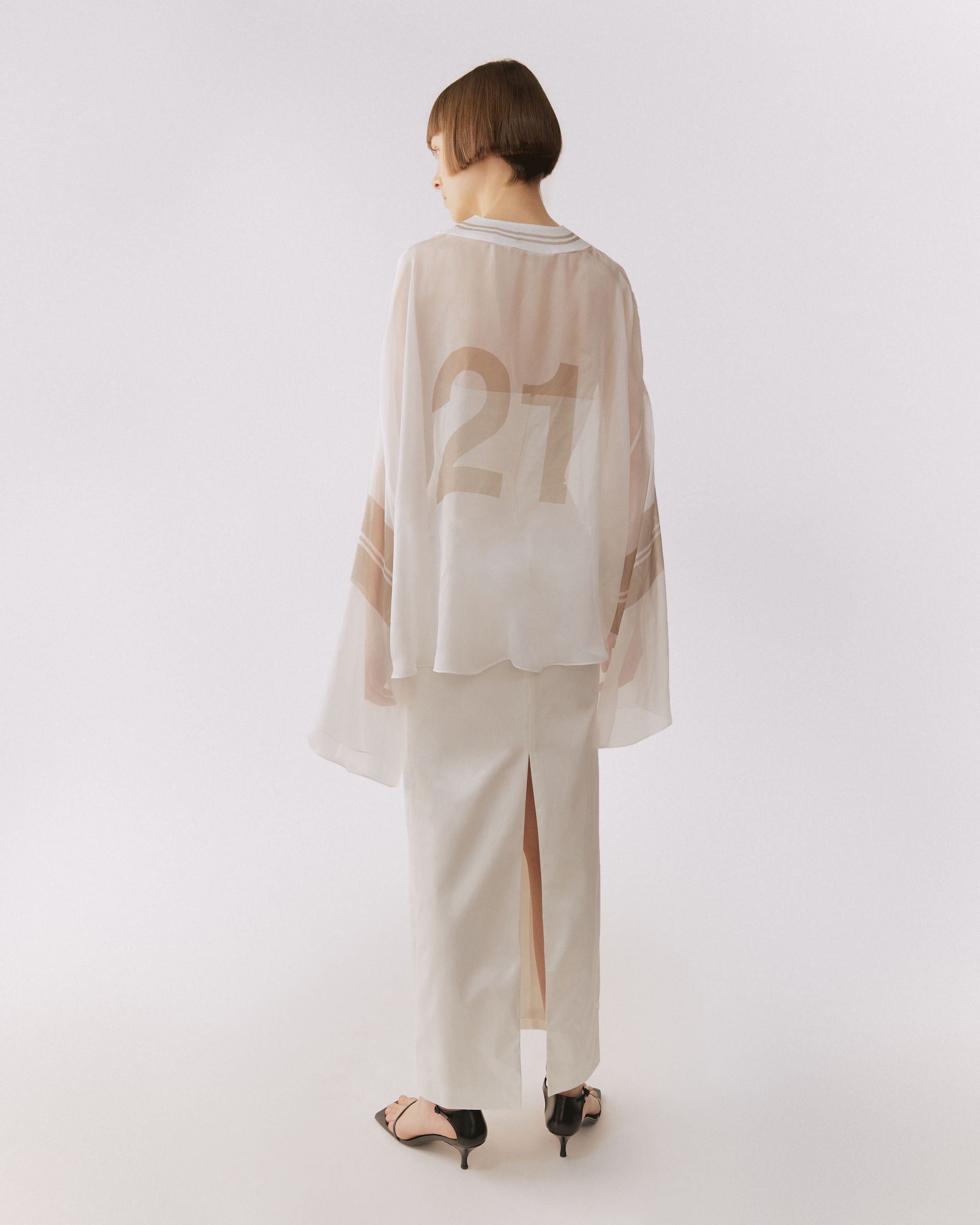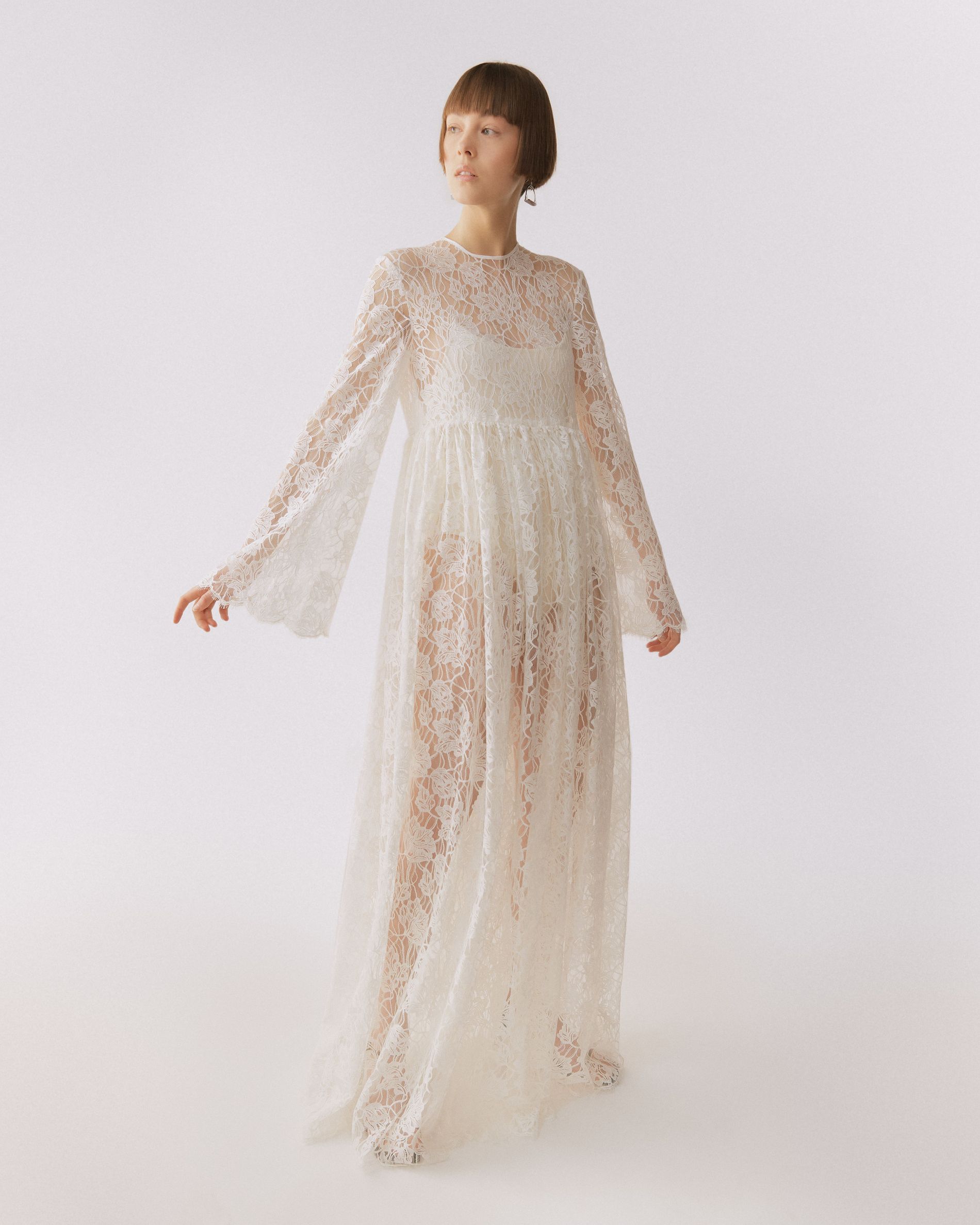 The 23-year-old designer born and raised in Stockholm grew up in a home filled with artistry. "I've always been interested in design and the creative process. At the same time as I was applying to Beckmans, I'd also applied to study architecture, which would've led me down a different path. Even though fashion has always been the area that has felt most natural to me, it's always been about design – whether in garments, buildings, or furniture."
"When I first started the process, I was very emotional – excited yet melancholic in a way. I was trying to figure out what kind of designer I wanted to be." The collection – aptly named 'A Homage to Ambivalence' – summarises Agaton's self-professed indecisiveness. "At Beckmans, I had difficulties trying to find my aesthetic, and I would often switch things up," she explains. 
I've learned to view my indecisiveness as an asset rather than as a problem
Filippa Agaton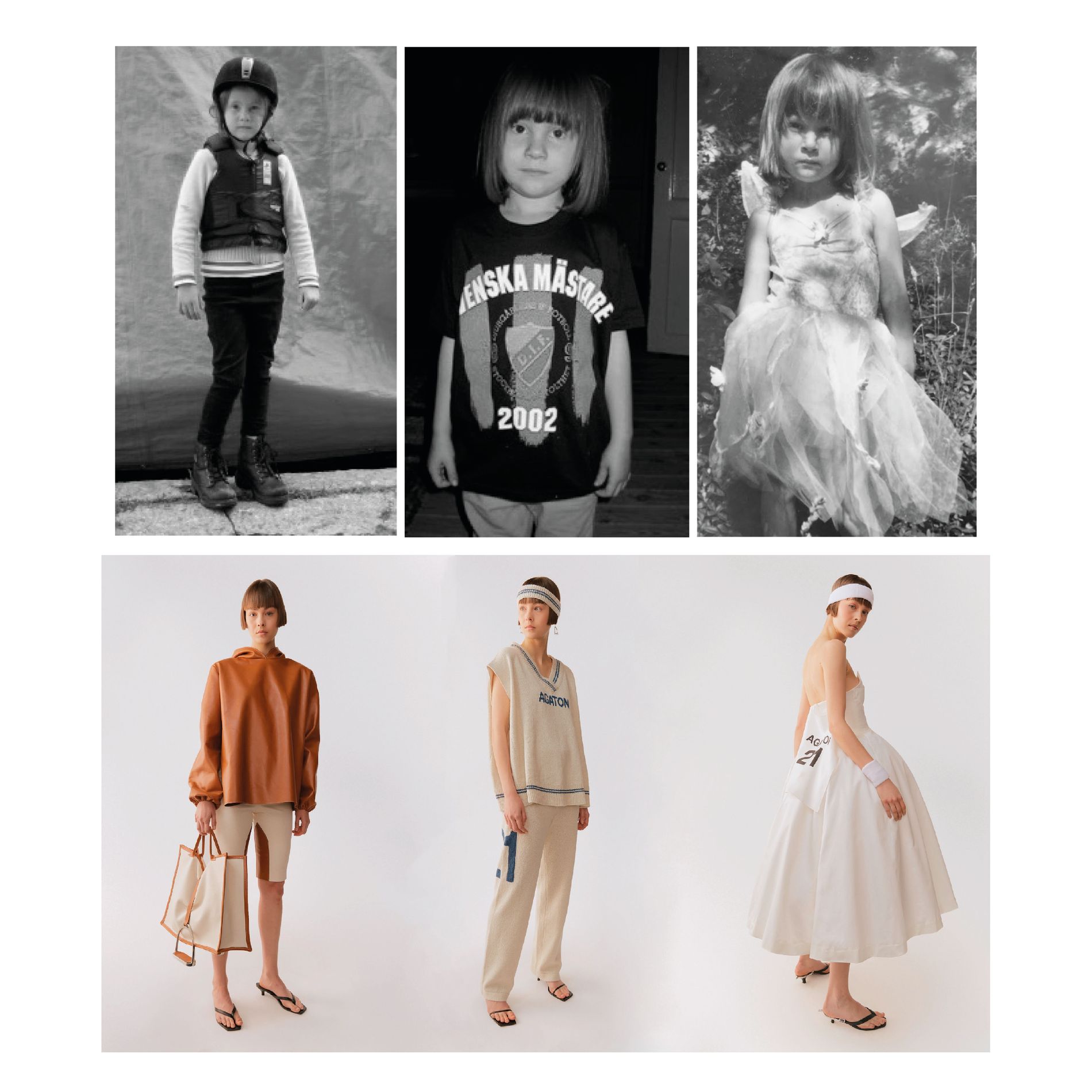 Agaton's collection drew inspiration from her childhood interests and afflicting aesthetics.
Working through the creative process of curating her graduation collection, she realised how her taste has always swayed between two singular and contradictory aesthetics. "I've learned to view my indecisiveness as an asset rather than as a problem," she says.


Instead of limiting herself to just one, she decided to pursue both sides. "Today, the part of me that is attracted to oversized dimension and sports references is the same part that would want to exclusively wear my big brother's football tops when I was a child," she says. On the other she is attracted to more feminine and elegant silhouettes, "something I attribute to the periods when I would only wear princess dresses," she explains. "Finally, the colours and materials I'm drawn to were prevalent in the stable where I practically grew up." As a result, the collection becomes a tribute to her childhood interests that have carried over into adulthood.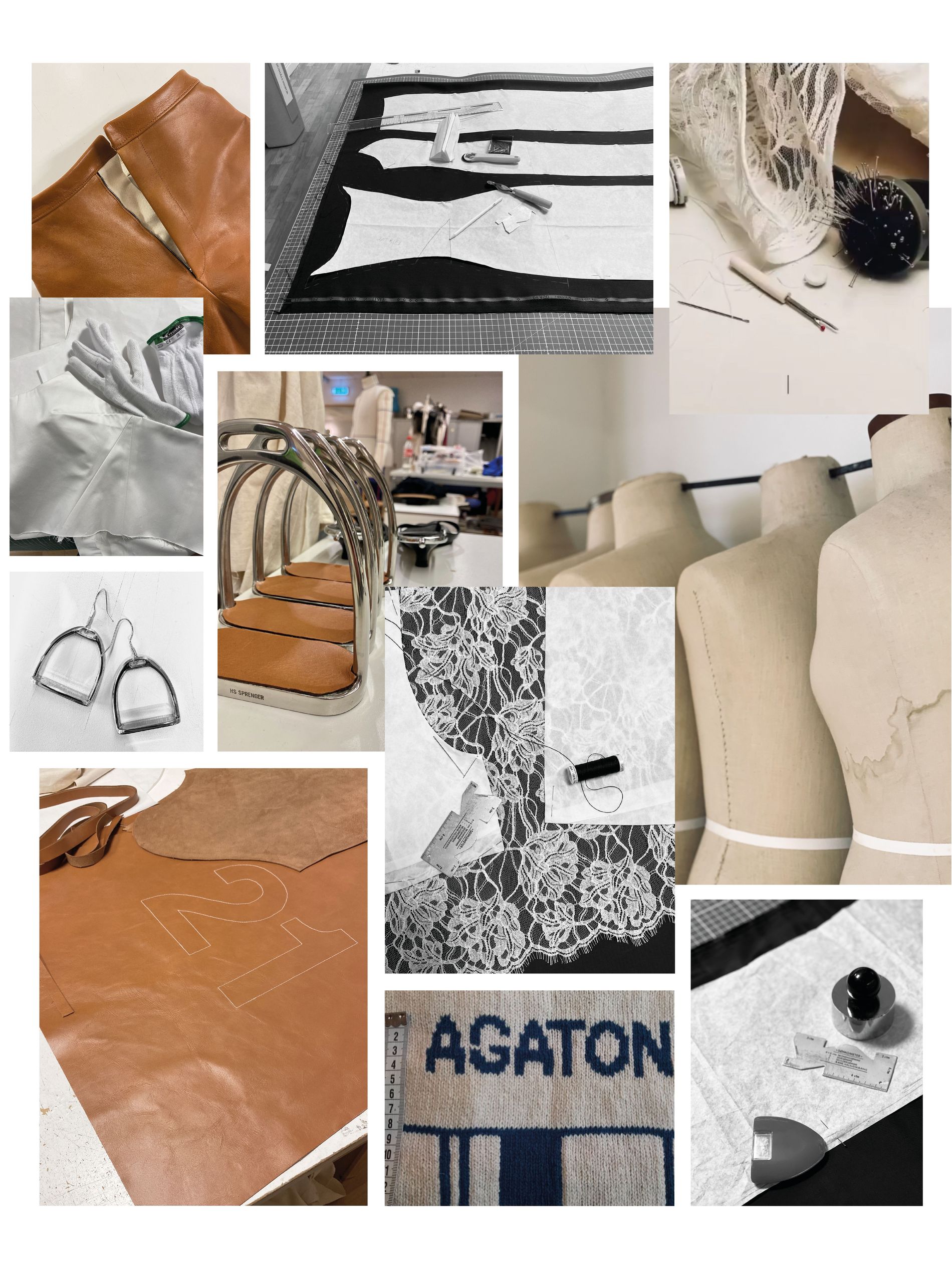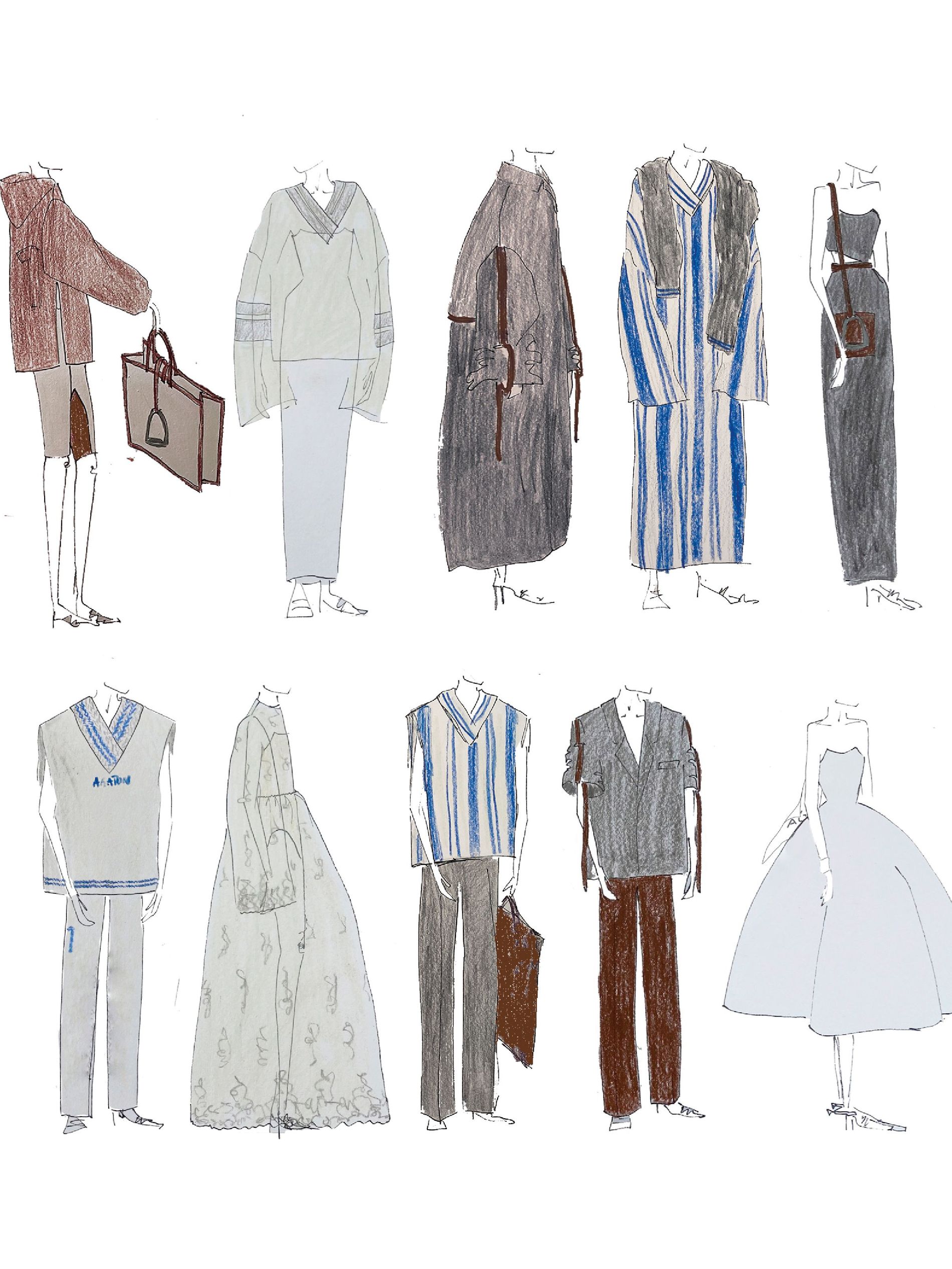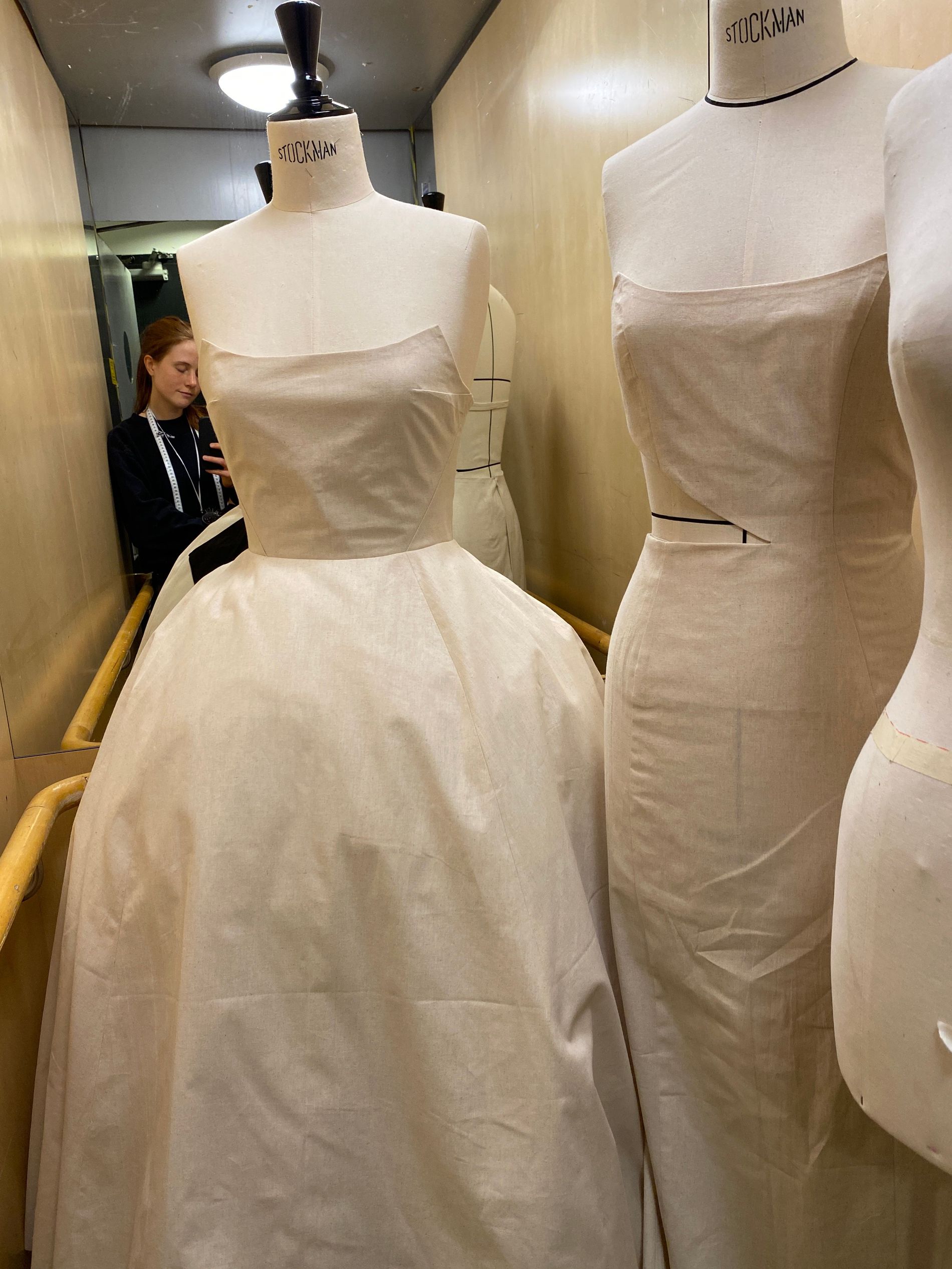 Agaton had three months to try and string the contrasting expressions and inspirations together. The process of research and design, construction and toile, and – ultimately – stitching together the final garments was intense and compressed. "During that time, it was all I could do, think about, even dream about," she says. "I probably drew something like 70 different lineups, some where the only difference was in the details."


With a mishmash of shapes and dimensions – from a tailored suit jacket to oversized knits, narrow columns to princess cut gowns – the muted colour palette connected the disparate designs in a cohesive collection. A homage to Agaton's aesthetically pleasing ambivalence.