Looking to lower your environmental impact? Here's how to get started
Mindful consumption. Buy less. Reuse. Go vegan. Choose local. Reminders of how to live more sustainably surround us everyday. But even if you've accepted that the future is green and recognise the urgent need to reduce your environmental footprint, where do you begin? What changes can you make right now to live more sustainably?
As a designer and founder of a more sustainable fashion brand, I still ask myself this question almost everyday. The industry is slowly becoming more ethical, and you can be part of the change without huge changes to the life you already live. To make it even easier for you, below you'll find a host of tips on how to find your own way toward sustainability.
Grow your own
Of course, living sustainably means changing up other areas of your life, not just your wardrobe. An easy way to start going green is to grow your own vegetables. You don't need a garden or a greenhouse — a window and some natural light will suffice.
Celery is my latest obsession. Instead of throwing the ends in the trash when you're cooking, you can place them in a little cup with water, and after just a few days a new celery plant will start to grow. Growing tomatoes, sugar snaps, and other basic vegetables is easy and all the equipment you'll need you probably either already own or can be easily found at a local shop. There's no excuse not to start growing today.
Eat less meat
You don't have to go vegan, but even just cutting down on the meat in your diet can have a significant environmental impact. My vegetarian journey started when I was 18 and, after 26 years without meat, I can tell you that you really won't miss it.
It's also an opportunity to get creative in the kitchen. My best advice is to cook at home — don't just replace meat with food that's bad for you — and enjoy taking the time to think about what goes into your dishes. It should also encourage you to cut down on food waste.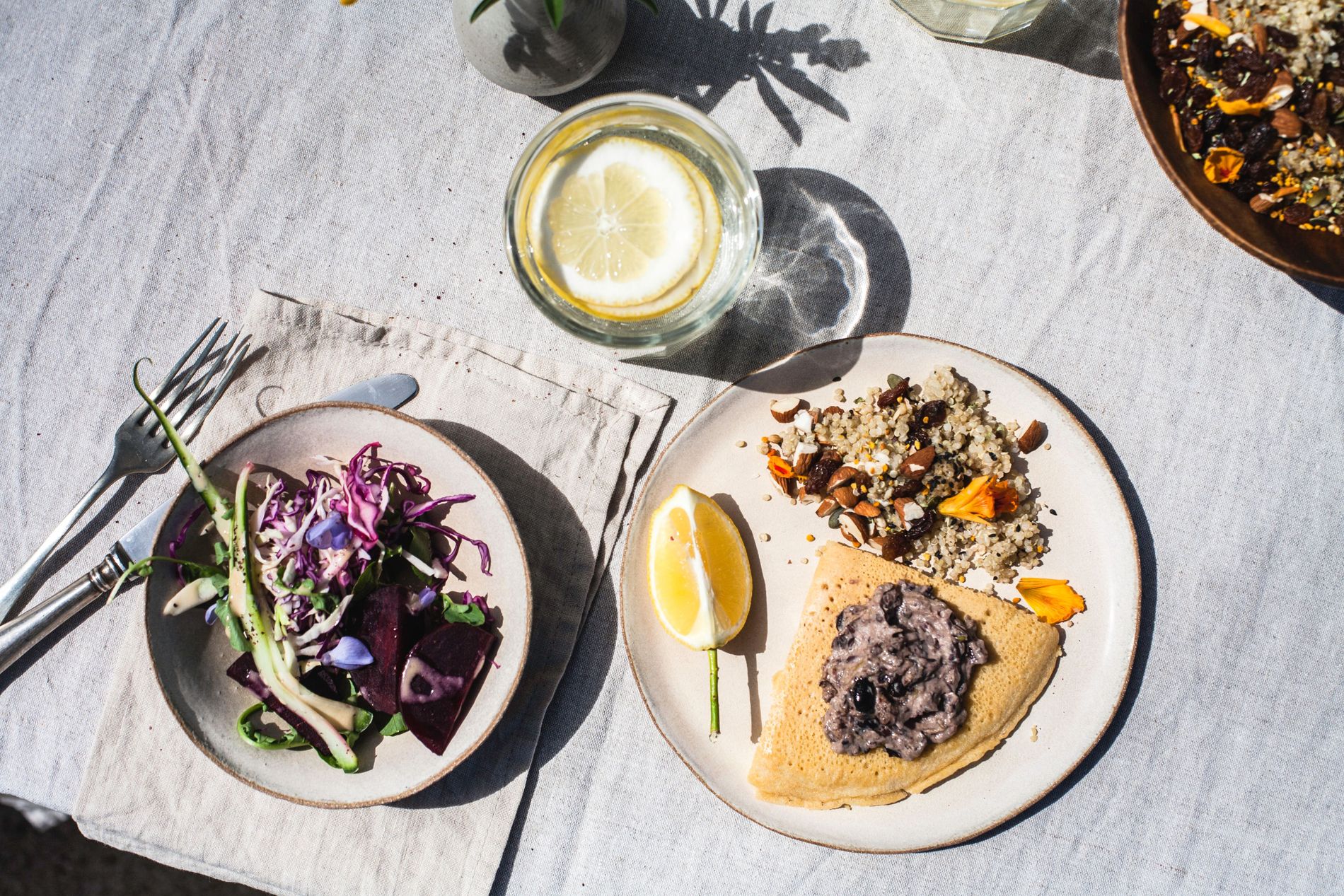 A diet rich in vegetables is good for you and the planet. Photo: Getty
Choose vegan (products)
I'm not immediately backtracking and telling you to go vegan with your diet (although if you can, great), but you can go vegan with your beauty products. For sure, some are better than others, but choosing a cruelty-free eco-friendly product for your skin, hair and everyday use is no longer a chore.
When it comes to vegan products in the clothing industry, a good choice can be vegan dyed cupro. For leather, you can choose vegan options, but note that vegan leather is not an eco-friendly alternative — it's plastic and made from petroleum. An alternative is choosing leftover vegetable tanned leather from the meat industry or you can go for vintage leather goods.
Wash less
A lot of us wash our clothes too often. Before you throw something in the laundry, ask yourself: does this really need a wash and if so, does it absolutely have to be washed in warm water? Around 90 percent of the energy used to wash clothes comes from heating the water.
When I was younger, I used to wash everything after just one day's use, but now, especially as most of my garments are woollen, I almost never wash my clothes. If my garments have wrinkles I can use a hand steamer, dramatically reducing the amount of water used. You even get rid of the smell by using a steamer.
Hang-dry your clothes
If you do have to wash your clothes, then when it comes to drying, it's time to admit your grandmother was right: hang-drying clothes really is the way to go. If you lack outdoor space for drying, just rethink what you're going to wear — you're never in that much of a hurry that using the tumble dryer is a must. These devices use so much energy.
Leave your car at home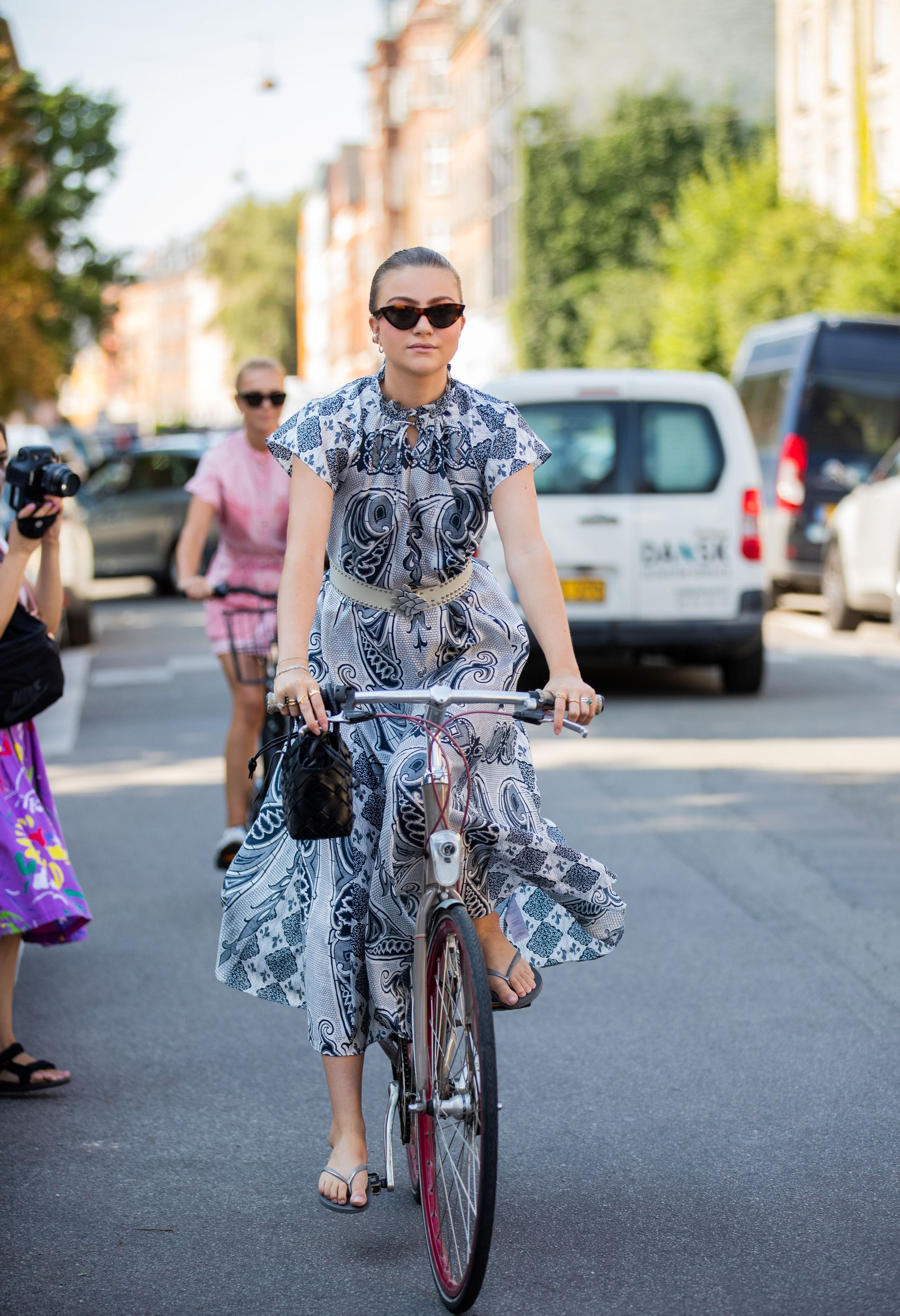 Consider taking your bike instead of your car.
Take your bike instead of the car, or use a shared bike system if one is available where you are. It's also the perfect option to get around town if you are a tourist: you get to have a gentle workout and see the city as it should be seen. If you really need four wheels, choose an electric vehicle.
Cut down your use of plastic
We are getting there, but we still have work to do when it comes to reducing our use of unnecessary plastics. Your iced coffee can be served in a recycled paper cup, and you don't need that straw for it. Say no to plastic and choose products packed in recycled paper instead. If where you're buying doesn't have that option, speak up and encourage them to introduce it for the next time you visit.
Fly less
I know this is a hard one, especially after staying at home with quarantines and lockdowns for so long. But with better planning and fewer unnecessary trips, the impact on emissions can be enormous. Turn the recent enforced grounding into a positive — after so long with not being able to travel, it's a great opportunity to rethink how we get around the globe.
Pick up plastic and feel fantastic
Once you've implemented the above steps, you'll be well on your way to being much more sustainable. But not everyone is at the same stage of the journey. Of course, you should share these tips far and wide, but you can also help clean up after those less thoughtful. Start at your local beach or take the initiative to clean that park where you like to go for a picnic in the summer. It's time to give back and help make all of our environments that much better. Ultimately, we are all in this together.