With a once-in-a-lifetime voice and a poet's soul, 070 Shake was destined to, well, shake things up
This digital article is your online accessory to the print edition of Vogue Scandinavia. We will continue to bring you the full experience of the magazine (and even more than you will get inside the issues) when you sign up for our online membership.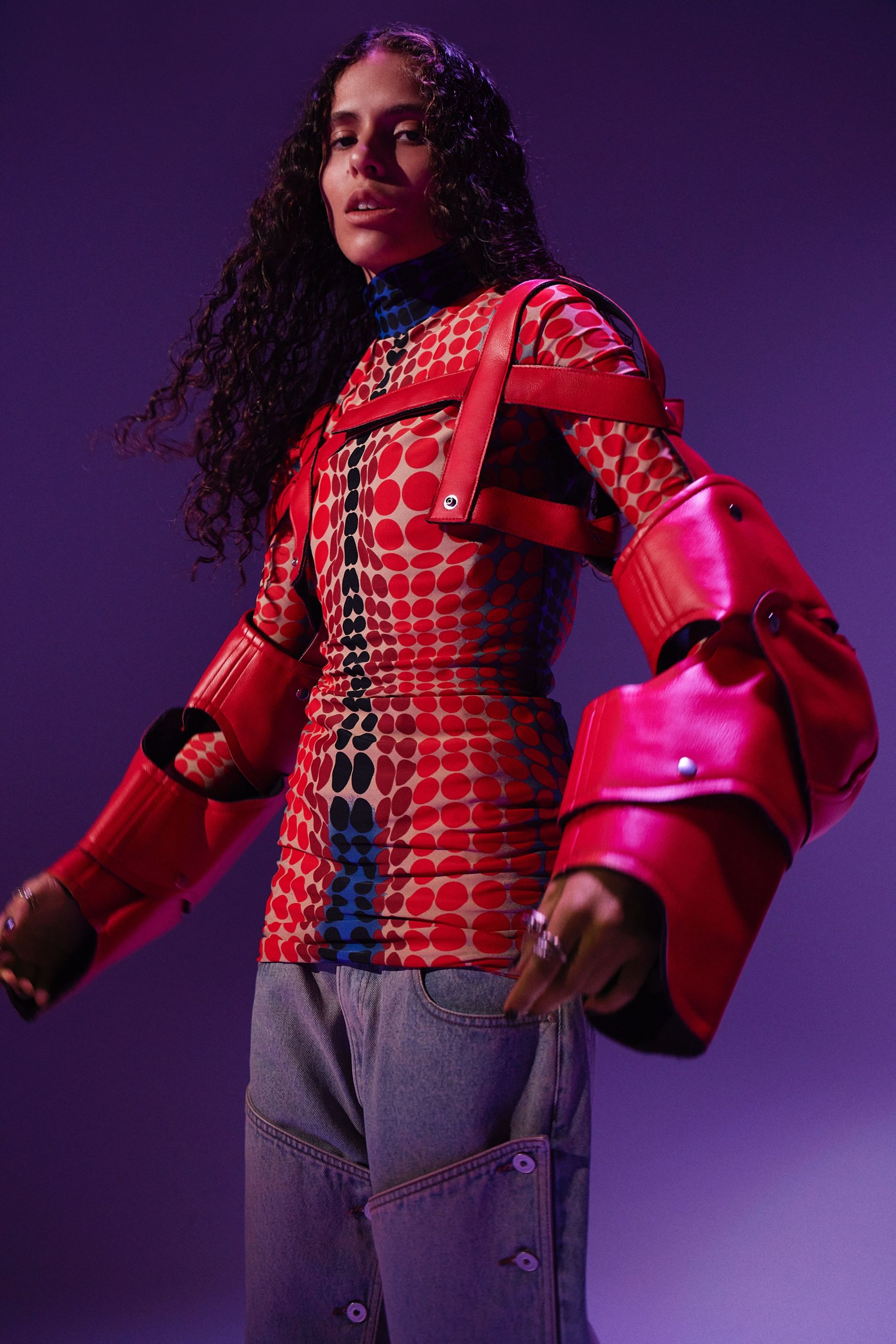 Vintage cyber dot bodysuit. Jean Paul Gaultier. Artifact NY. Vintage leather samurai harness. Comme des Garçons. Artifact NY. Button panel jean, €675. Y/Project. Photo: Dana Boulos & Vincent Giovinazzo
With a feature on the Swedish House Mafia's song of summer and a new album cooking in the lab, we're finally on Shake's frequency...
There is a girl with a double helix tattooed on her right temple and her New Jersey area code on her left with a voice so distinctive, you know it is hers within a moment of hearing it. As soon as I heard it, I knew the world would have to pay attention.
070 Shake, the Dominican New Jersey native and habitual nomad, is a music enigma. With her debut album Modus Vivendi released in January 2020, her shows were some of the last of the pre-pandemic world. Setting the tone for a devastating year, we found solace in the sadness of her voice and her 80s-influenced trap beats.