Fun fact: switching to organic cotton can save over 600 bathtubs of water. House of Dagmar and Zalando team up on a video series that explores exactly what your clothes are made of
In collaboration with Zalando
"The Zalando Sustainability Award is something we'd love everyone to have," says House of Dagmar's co-founder Sofia Wallenstam as she reflects on the ability to create a range that puts sustainability at the forefront.
At Copenhagen AW21 Fashion Week, the Swedish label won Zalando's first ever Sustainability Award. The prize involved designing a capsule collection with the e-tailer that focuses on pushing boundaries when it comes to protecting the environment.
Along with the collection, the e-tailer also funded a Fibre Impact Report, that Wallenstam says, "showed us what we can improve". In a four-part video series, produced by Vogue Scandinavia and shot by filmmaker Shruti Ganguly, the label explores what they discovered and learnt so that consumers can be informed.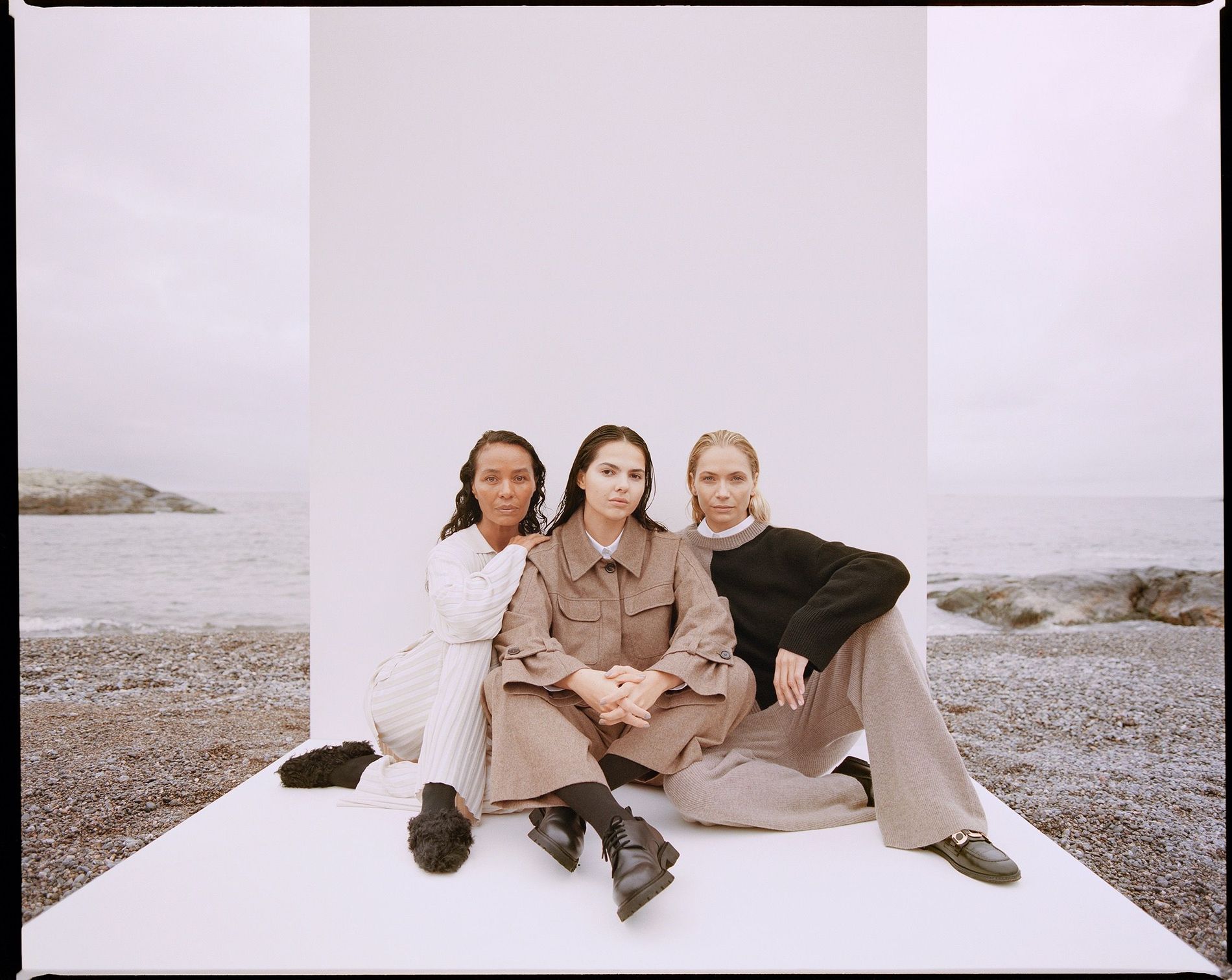 The Zalando x House of Dagmar campaign.
Film one: Reducing C02
In the first video, viewers discover the carbon footprint of a piece and realise just how much carbon emissions the choice of fibres in a garment can produce.
"When you wear these pieces you can know they are better than other pieces out there," says creative director and sustainability consultant Doina Ciobanu, who also stars in the campaign.
Film two: Save water
Denim is a massive water waster, but as House of Dagmar has discovered it's not about stopping producing denim it's finding better ways of making it.
In the second video, the fashion house delves into how switching to an organic cotton and adopting new practices resulted in brand saving the equivalent of up to 600 bathtubs full of water for their latest collaboration. "It's important for us to use less of everything," explains the brand's co-founder Karin Söderlind. She goes on to explain some of the techniques which involve water loops and sourcing only more sustainable materials.
She also makes the interesting point that at the end of a clothes' life cycle the parts that break down often end up in the water so we need to ensure the fabrics are environmentally friendly in every part of the process.
Film three: Reducing waste
The word sustainability is often thrown around as marketing lingo, in the third video, the Detox Life's Johanna Ljunggren discusses what it actually means to be sustainable. "It's often taken out of context," she says. "It depends on what we are trying to sustain and for whom. If we are talking about sustaining the old ways, well that isn't sustainable in my point of view."
In the third installment of a four-part video series, Wallenstam and Söderlind talk about how you can create a fabric that uses recycled content that is long lasting but also treads lightly. But it's not as simple as taking old materials, it's about mixing them with others to ensure a long life span.
Film four: Care and repair
"Sustainability is a journey that will never end," says influencer, DJ and sustainability advocate Emilie Lilja. "We will only get smarter, learn more and educate ourselves." Lilja stars in the campaign, which aims to do just that, educate consumers on exactly where their clothes come from.
In the fourth video, Wallenstam and Söderlind explain an important but often forgotten step in the sustainability process - care. Yes, a product can be made from recycled materials and produced with a low carbon footprint, but to really make it last, the consumer also needs to take responsibility when it comes to looking after the pieces they own.
"Wool is a fat fibre," explains Söderlind in the clip. "You can take a wet towel to it and then let it dry outside, you don't need to wash a whole garment." This is a perfect example of one of the many ways caring for our clothes can lessen the strain on the environment.