(di)vision's striped sweater is already gaining a following among cool girls in the Nordics and beyond
We're sensing a grunge revival brewing – an influx of oversized, fuzzy, striped sweaters that would earn the Kurt Cobain stamp of approval. One such sweater is already emerging as the cool girl sweater of the season: a striped logo knit by Danish it-brand (di)vision. Made from impossibly soft wool with a hand-embroidered logo, this beauty – which comes with either canary yellow or black stripes – is perfectly oversized. The sort of piece you'll reach for again and again. In fact, Brazilian influencer and it-girl Livia Nunes Marques pointed it out as her favourite autumn/winer '23 piece while shooting the brand's latest campaign.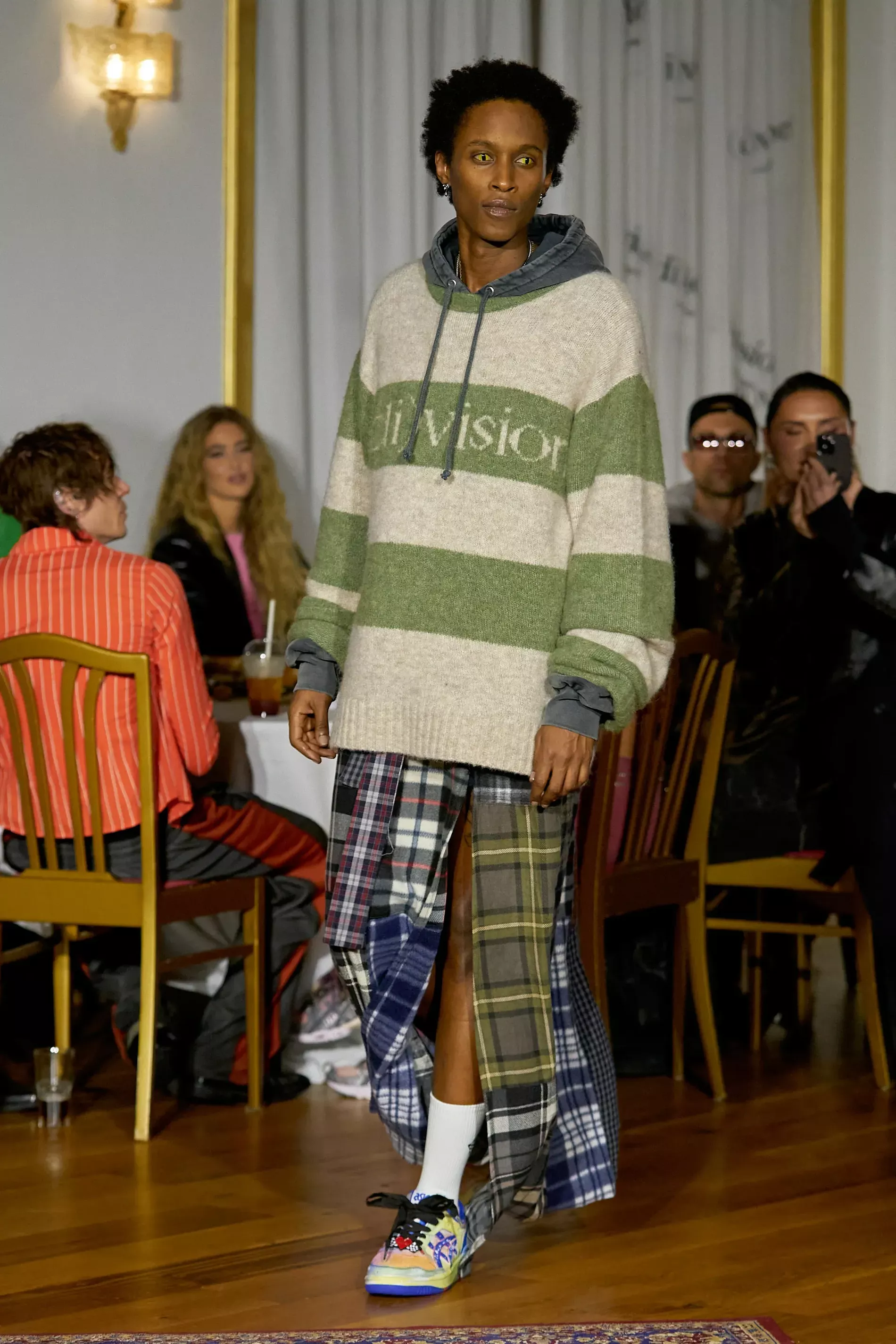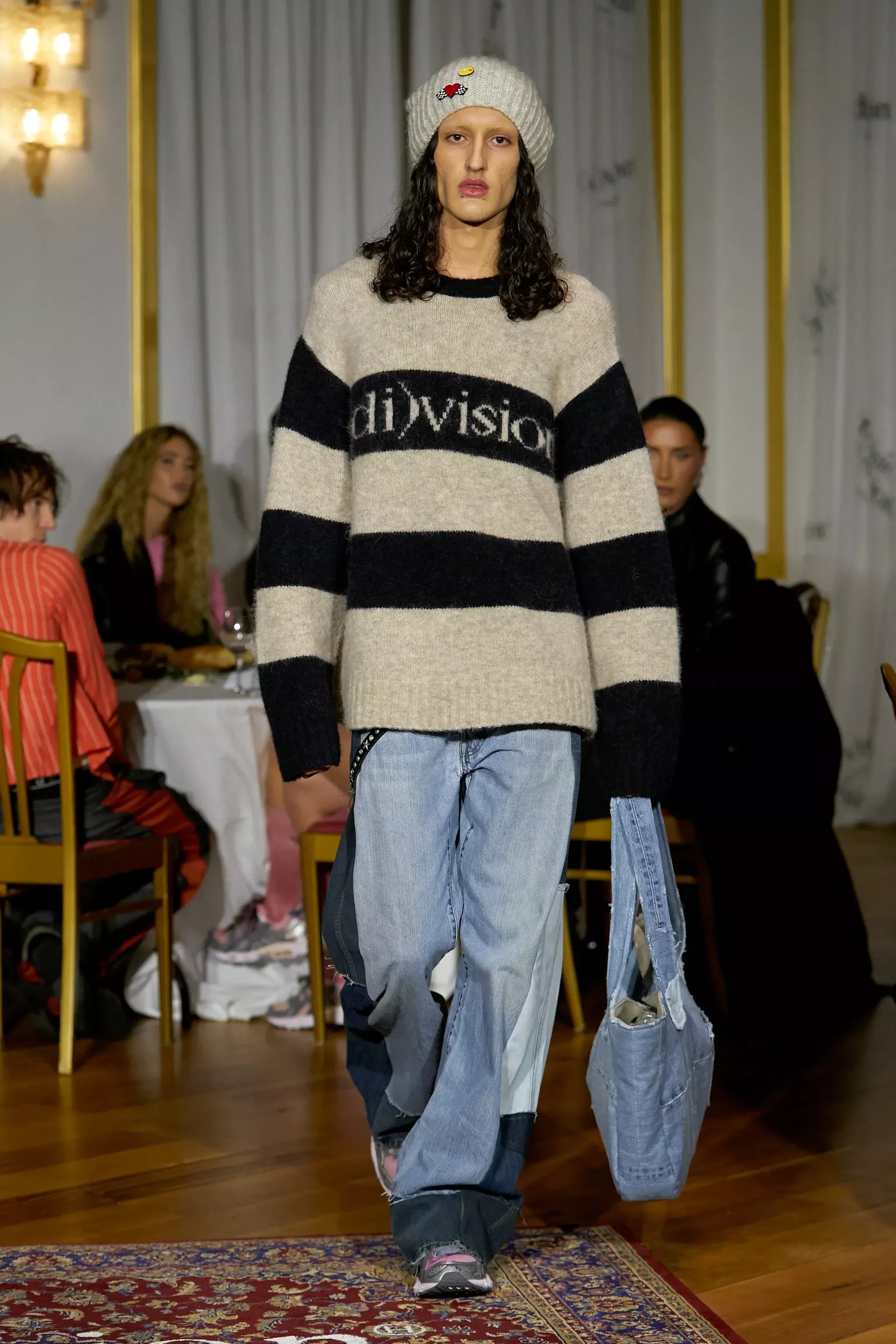 Since then, it's popped up on the feeds of American influencer Sophia Bella Birlem and Danish model Emilia Silberg. The former went full '90s with knee-length light wash denim shorts and the latter paired it with a matching beanie and mini denim skirt. Come winter, just add tights.
"We wanted to capture the '90s feeling of striped T-shirts and make a statement piece that was both wearable, crazy and crazy comfortable," says (di)vision founder Simon Wick.
We're calling it early, this is the cool girl sweater of the season. Get in on the action now.
---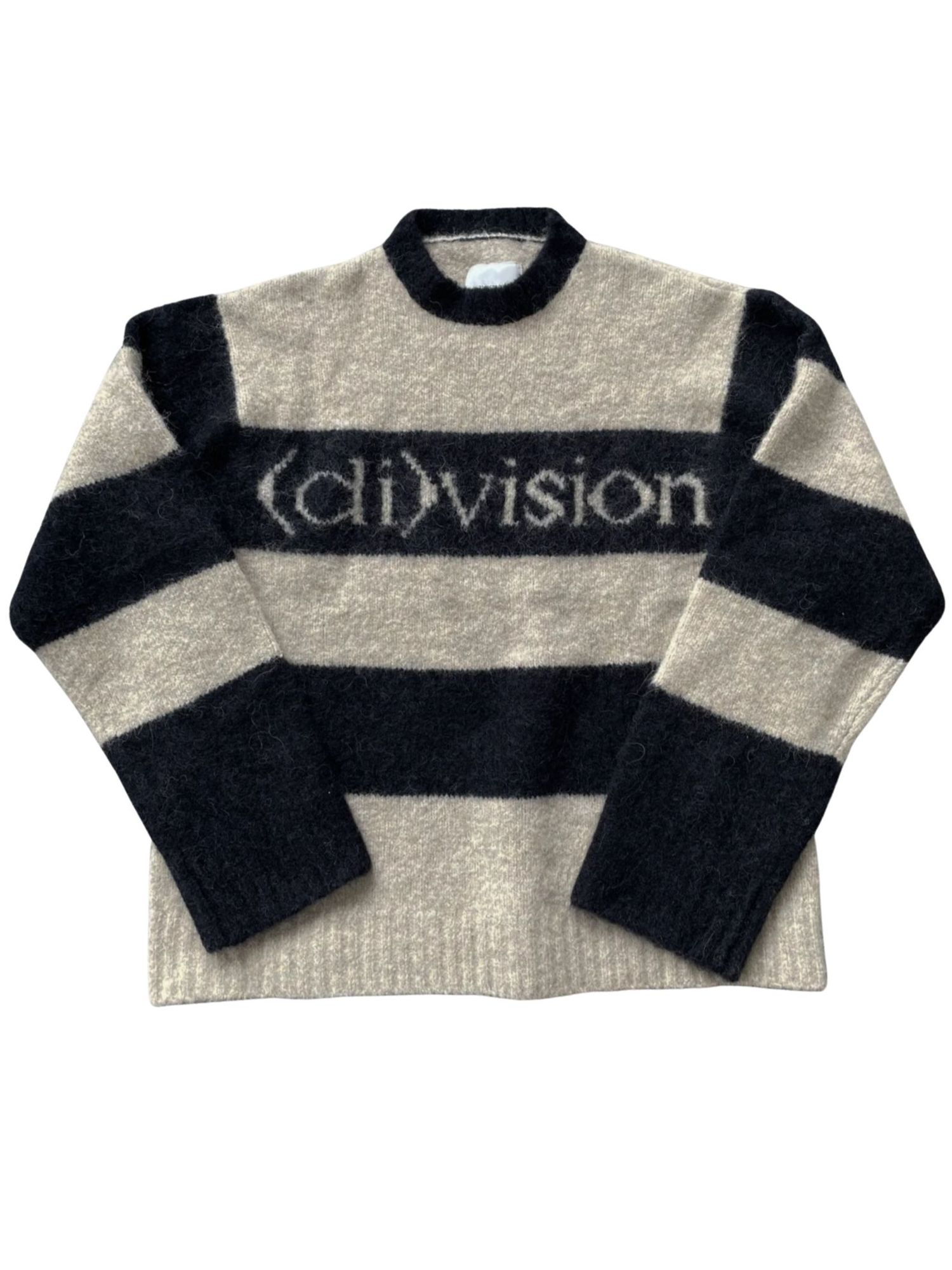 Navy & off-white striped sweater
(di)vision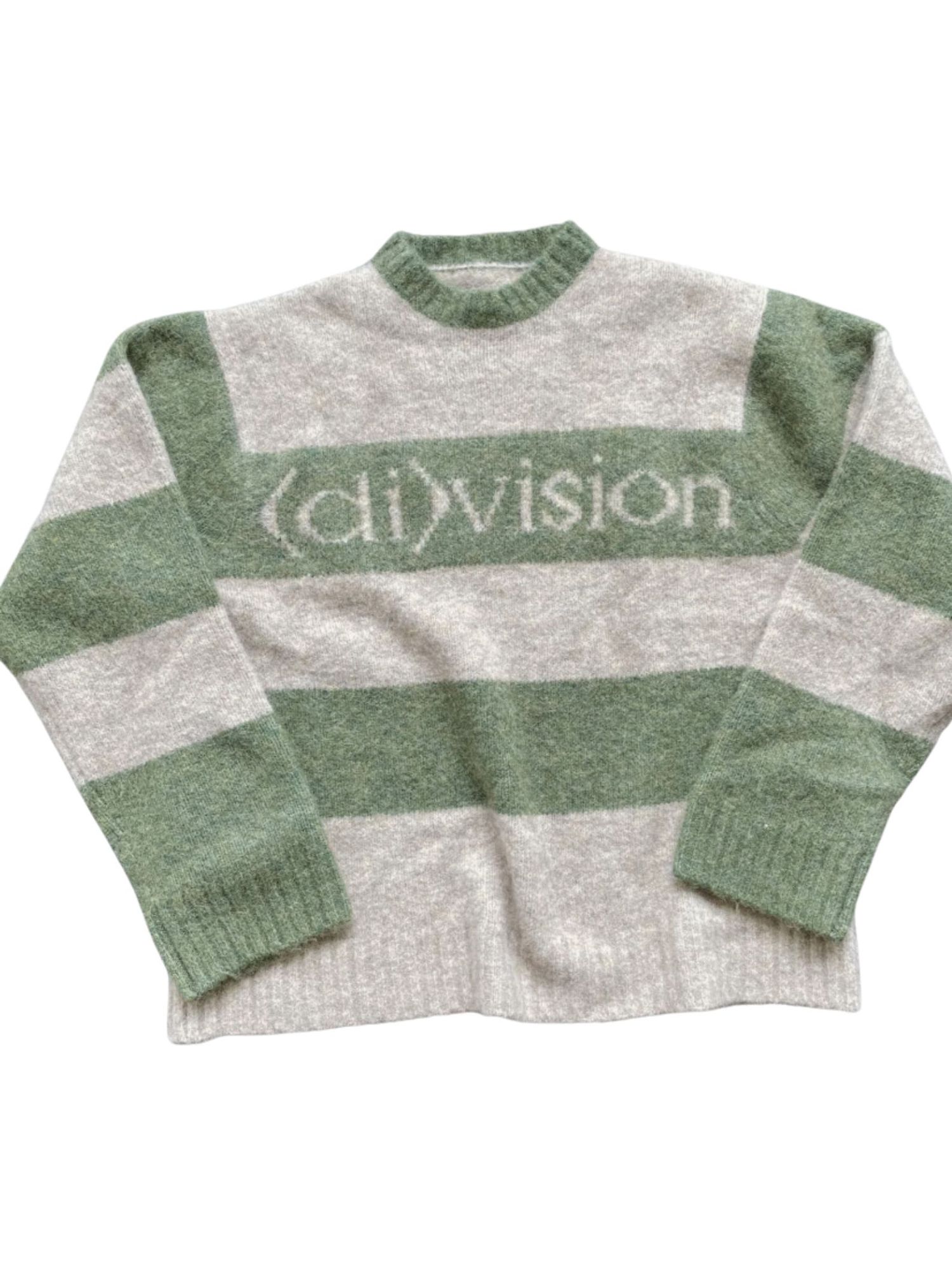 Off-white & green striped sweater
(di)vision