The Danish royal family rallied together to mark the monarch's 83rd birthday in true royal splendour
Queen Margrethe II made a happy appearance on Sunday the 16th of April on the balcony of Christian IX's Palace at Amalienborg, greeting crowds of well-wishers on account of her birthday. The monarch — who has been recovering from extensive back surgery since the end of February — returned to the limelight, officially ending the regency period which saw Crown Prince Frederik and Princess Benedikte share the monarch's duties.
Accompanied by her two sons and their families, Queen Margrethe II waved at the crowd below, appearing four times on the balcony without the use of a walking aid, indicating a possible return to royal duties. Spotted amongst the roster of royals was our previous cover star, Prince Nikolai of Denmark and Crown Princess Mary.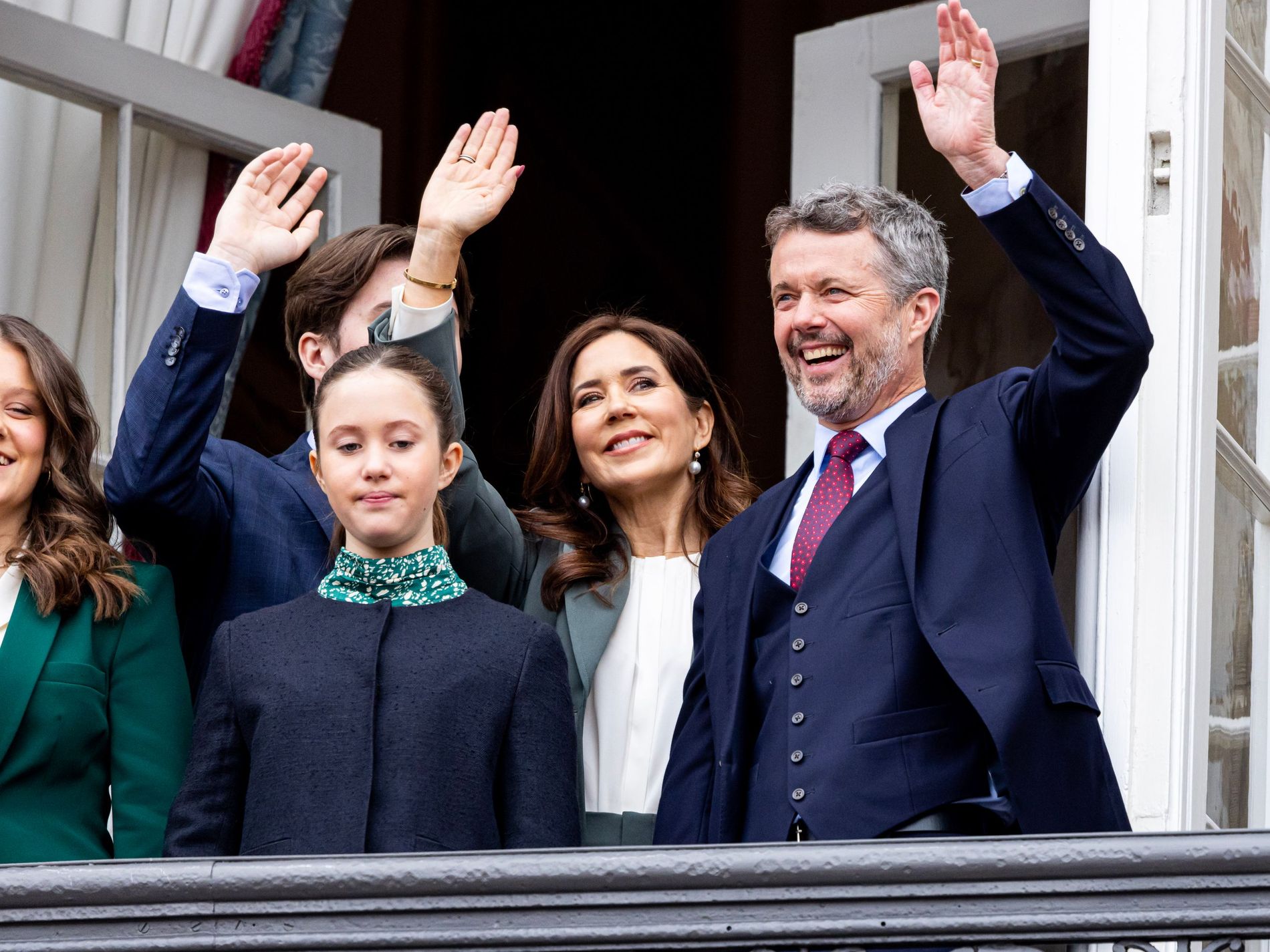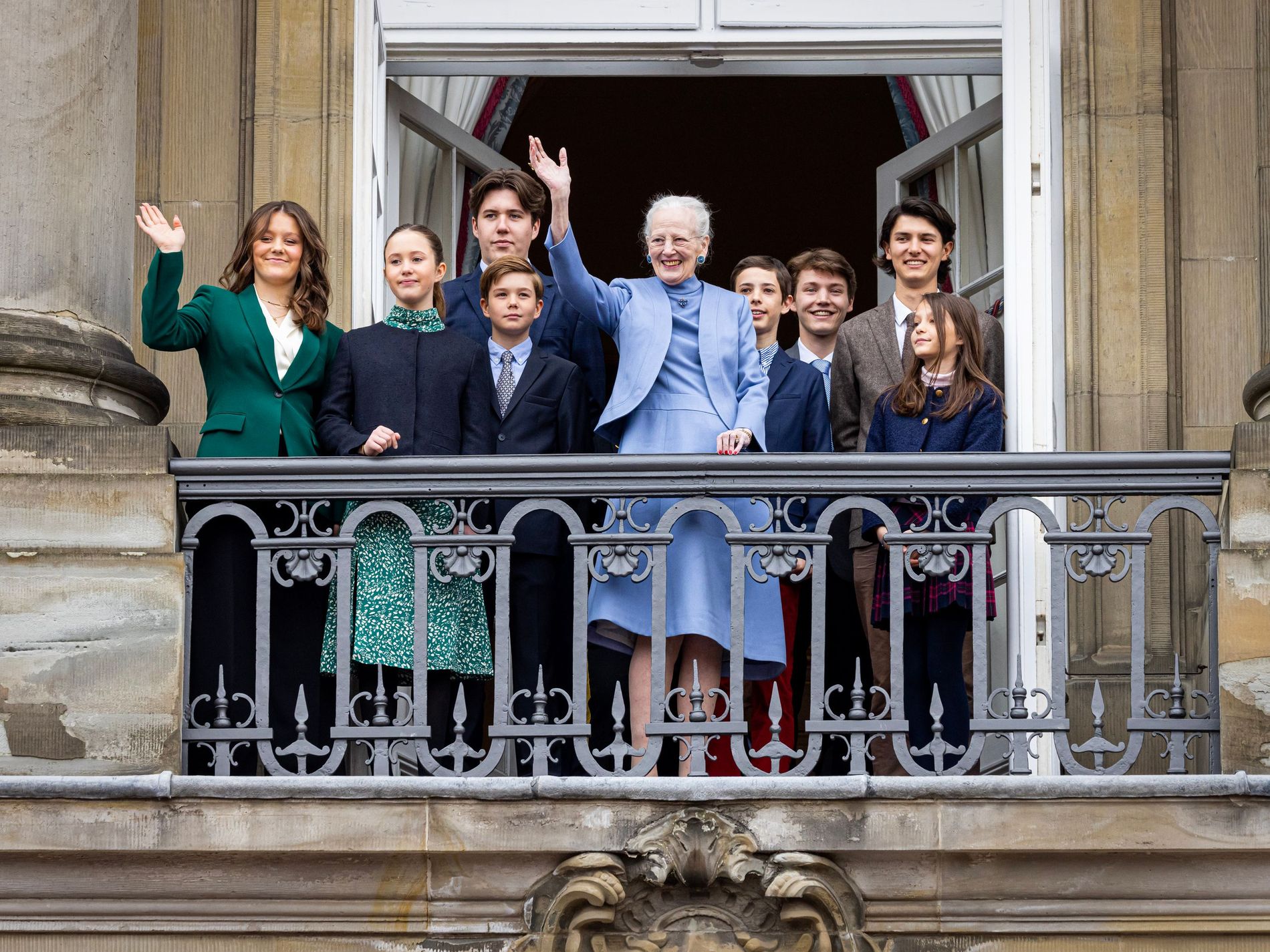 The Princess looked sleek in a Scanlan Theodore moss green suit, teamed with a Hugo Boss cream blouse and pearl earrings from Danish brand Dulong. Whilst her mother-in-law, Queen Margrethe II of Denmark, donned a blue skirt suit, with her hair swept back into her trademark bun, accompanied by a pair of blue diamond earrings. This ensemble of elevated tailoring proves that style isn't defined by age. "Let us now shout ten cheers for Denmark. Long live Denmark," the queen told the large crowd as they gathered outside.
Despite a tumultuous autumn for the Danish Royal family – after the monarch stripped Prince Joachim's four children of their official titles – the family appeared united for the birthday celebrations.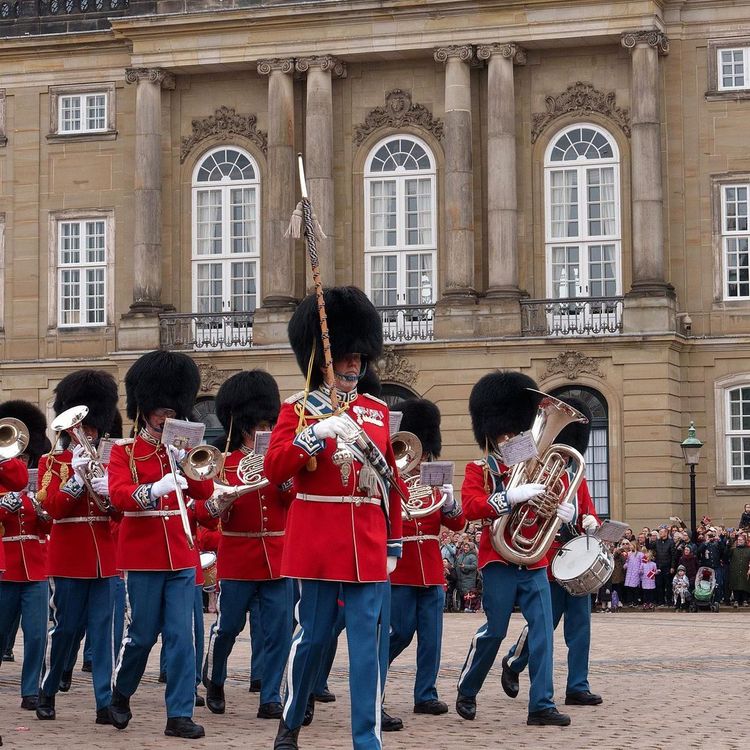 Photo: Courtesy of @detdanskekongehus