It's one of the rarest watches in the world. So why is the Porsche driver set to auction his off?
For any sportsperson, there is only one goal: to win. Michael Christensen is no exception to this rule. The 32-year-old race car driver has been a Porsche factory driver since 2014. And winning has been his goal his whole life.
Brought up on racing – Christensen had a very successful karting career, winning the 2004 Nordic ICA Junior Championship as a teen – winning was always on his mind. To be the first car over the finishing line. To be on top of the podium. To lift the biggest trophies. It's little surprise therefore, that he covets the Rolex Daytona, a major trophy of a timepiece.
A Rolex Daytona is one of the most coveted watches in the world, and has been for decades. You can't just walk into a Rolex retailer and buy a Rolex Daytona off the shelf, you have to wait for years, sometimes up to seven or eight.
The Rolex Daytona watch is not only named after the American racetrack. It is also fully inspired by racing, with features such as its stopwatch function and tachymeter scale, which enables you to calculate your average speed over a given distance. This also explains why the Rolex Daytona, and only the Daytona, has been the watch awarded to the winning team of the GT Daytona (GTD) since 1992, when Rolex became the official sponsor of the race.
You must have exceptional skill to win this coveted watch. Christensen displayed such skill when he won the 2017 Daytona 24 Hours race with co-drivers Richard Lietz, Frédéric Makowiecki and Patrick Pilet. Christensen finished first in a high-performance Porsche 911 GT3 R when he took over the steering wheel in the final hours of the endurance race.
"The track was wet from hours of rain, and we were two laps behind. After five hours, we were back in the winning group," Christensen says of the 2017 race on the famous Florida track. "When I overtook the Audi in front of me, I knew there was no way back. There was no way I was going to let this victory slip away." Sure enough, Christensen took the chequered flag ahead of the 26 other competing cars. "It was certainly the biggest win for me at that stage," he adds.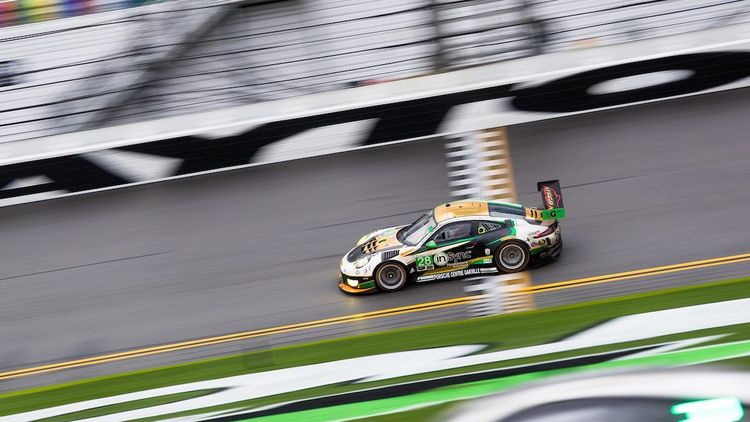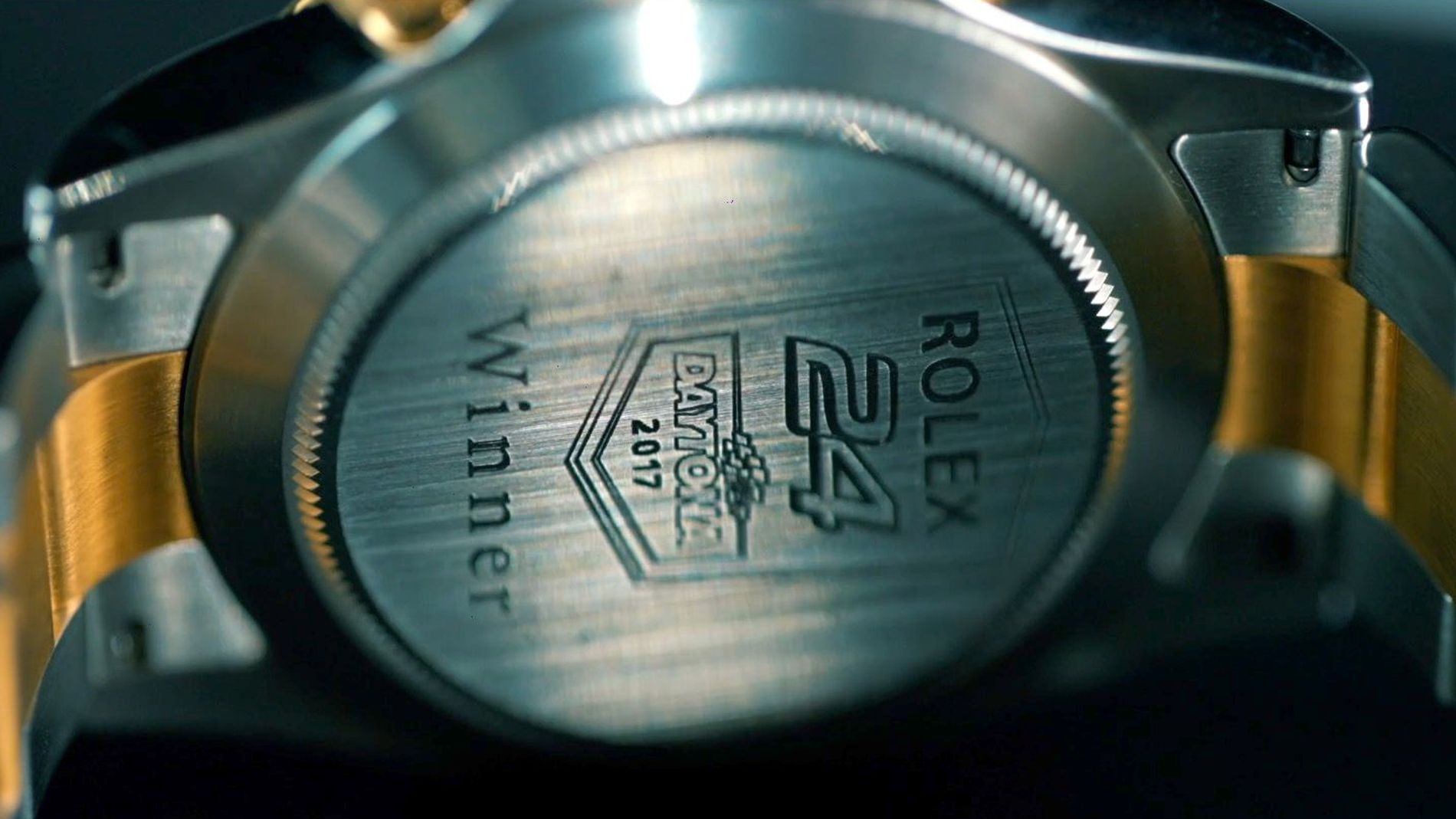 Christensen and his team were presented with a Rolex Daytona in gold and steel with a white dial and a unique engraving on the back, "Rolex 24 2017 WINNER", proving that the owner of this watch possesses high-performance skills – and is an excellent and very fast driver.
He knows the history of the watch and how coveted the Rolex Daytona is, even among mere mortals outside of the racetrack. "There are only two races where you can win a Rolex Daytona. Winning Le Mans also awards the winners a Rolex. However, not necessarily a Daytona. You have to win the GTD to be awarded a Daytona," he says.
Yet despite its rarity and the enormity of the feat that gained him a Rolex Daytona, Christensen is now giving his away.
"I am fully aware that it is almost unheard of for a racing driver who has won the 24 hours Daytona race to sell one of these unique watches. The watch is one of my most cherished belongings since it represents one of my biggest and proudest victories," he explains.
"At the same time, the situation in Ukraine is unbearable and sad, and when I looked at the watch, I kept thinking that it could do so much more good than just lying in my safe deposit box. I have been lucky enough to grow up in a safe environment and to be able to do what I do now, while most children in Ukraine are now growing up under completely different circumstances. If I can help just a little bit so they can look forward to a better life, I will do it."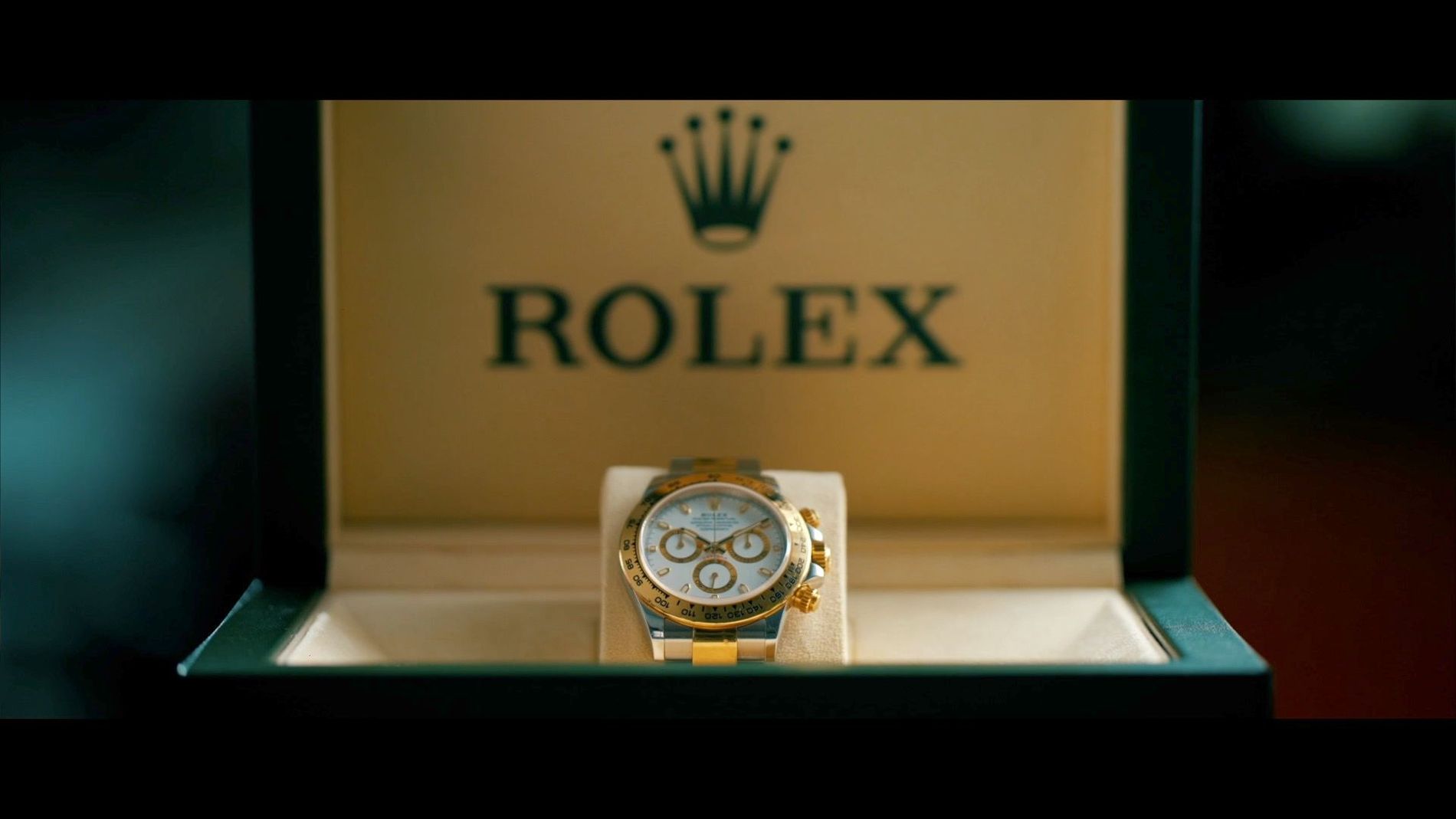 It is very rare to see a Rolex Daytona winner watch make it to secondary markets.
Most Daytonas given as first prices from the GTD race very rarely make it to the secondary markets. It stays with the actual winners, as it is not only a treasured trophy, but a trophy that can be worn, and of course is one made by one of the most coveted Swiss watch brands.
So it's not surprising that Vilhelm Islandi Bramsen, head of the department for wristwatches at Bruun Rasmussen, is excited by this upcoming lot. "There are many similarities between watches and cars, not least an appreciation of the engineering and design work, but you rarely see both parts combined in the same auction," he says. "While many Rolex Daytona models may seem the same, it is in the details that things start to get exciting. In addition to the distinctive case, the watch carries a sentimental value that can be difficult to place a value on, as it was given as first prize at one of the world's biggest races."
This Rolex Daytona did not come easy. Christensen gave all that he had in 2017. But now he is giving someone else the chance to own a little bit of racing and watch history, with the winning bid supporting a great cause.