House of Dagmar teams up with Swedish ceramicist Birgitta Watz on a trio of autumn-friendly scented candles
If you've ever wondered what Dagmar smells like, look no further than the brand's debut candle. Teaming up with Swedish ceramicist Birgitta Watz, Dagmar debuts a trio of scented candles next week, each in one of Watz's signature bowls and mugs. The musky scent, dubbed Sandalwood Amber, marries top notes of leather, tobacco and grapefruit with heart notes of black lily, ginger and thyme and base notes of aged teak and cedar wood. Each candle is hand-poured in Gustavsberg, Stockholm into one of Watz's ceramics, crafted in natural Swedish stoneware clay.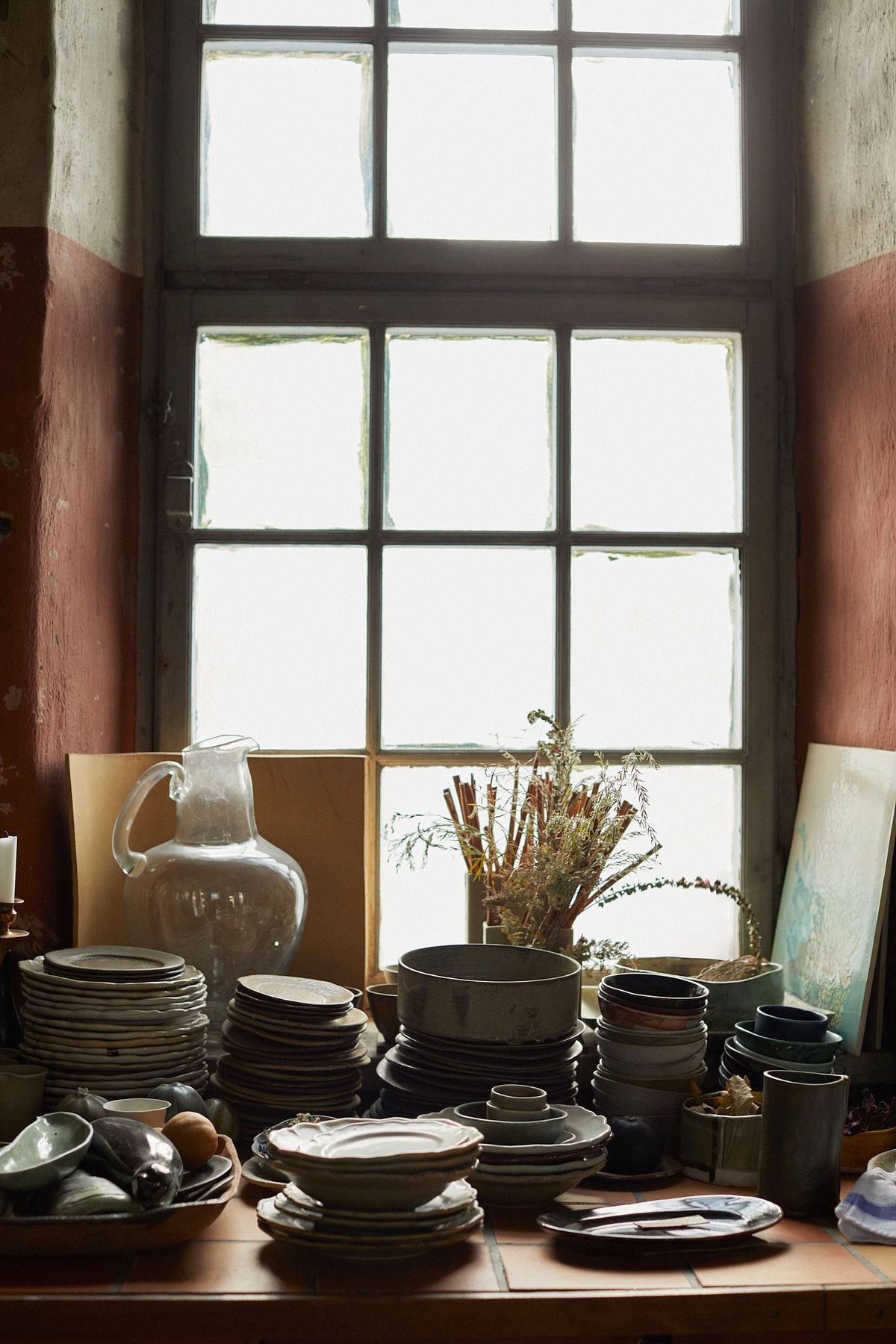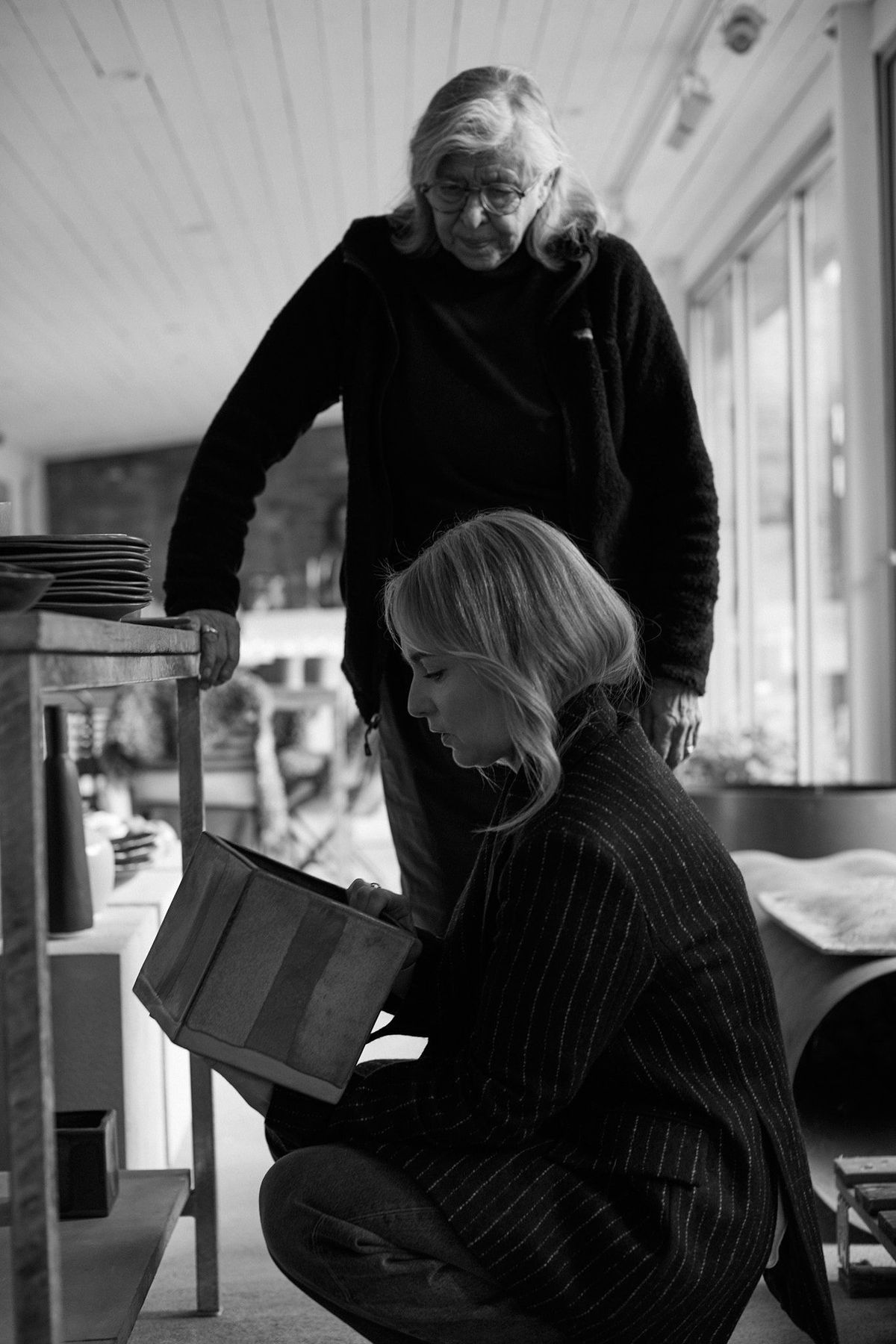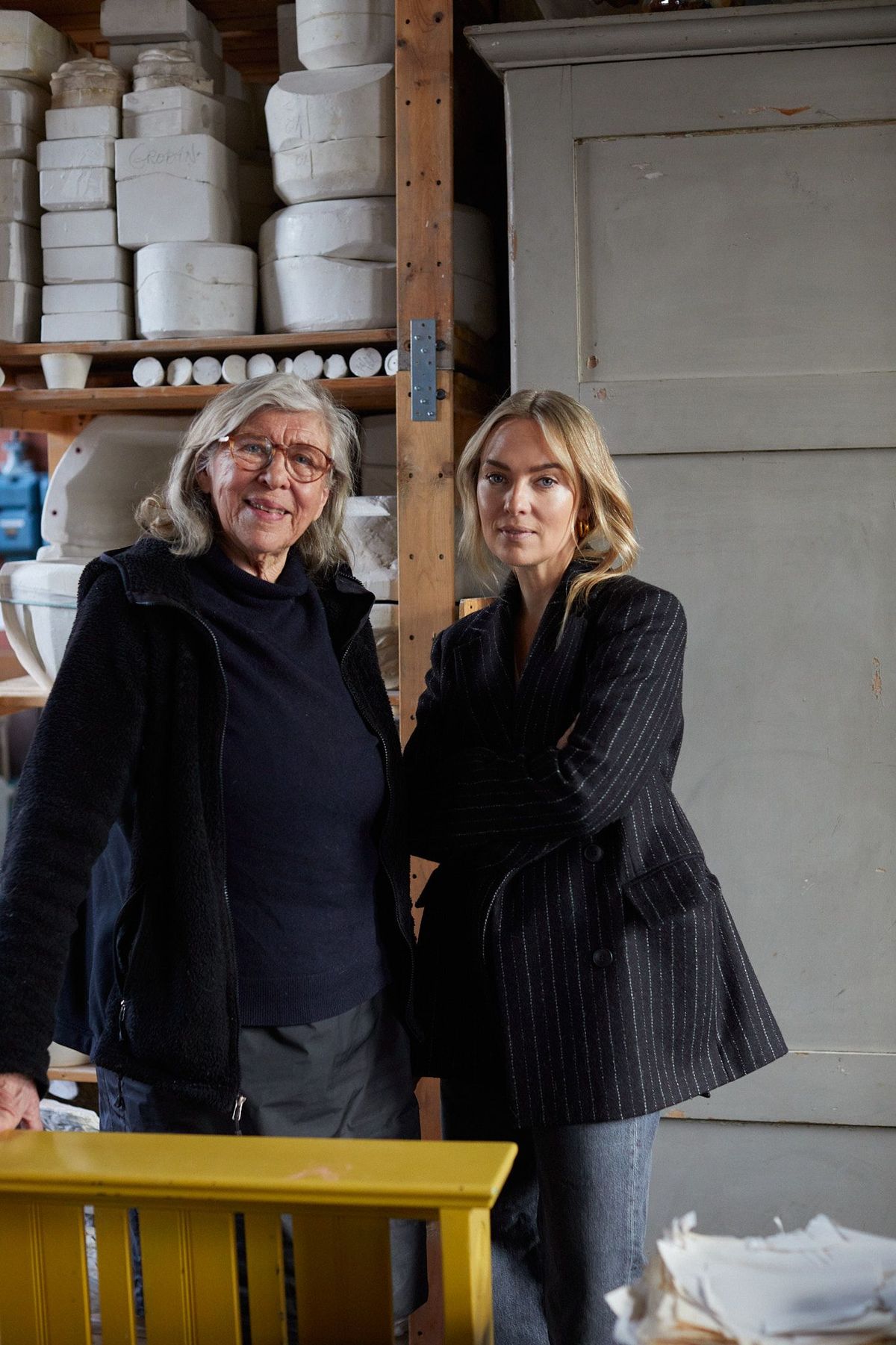 Sofia Wallenstam, who founded Dagmar with her two sisters, first met Watz, whose work lives as far as The Louvre and as close as Stockholm's Ett Hem hotel, when seeking out ceramics for her own home. "I wanted to buy Birgitta's ceramics for my home and went to visit her in her atelier," she says, speaking of the artist's charming brick studio in Gärdet. "When I arrived, I felt so at peace in her space and with her, we had an instant connection. I ended up staying for over two hours drinking tea and chatting to Birgitta about life and arts and every time I came back, I stayed for a long time, talking, and drinking tea with Birgitta."
For Watz, who at 86 has been crafting her wares for decades, the decision to collaborate with Dagmar came down to the brand's emphasis on quality. "It is always a question of quality, if and when I collaborate with someone," she says. "In my opinion, House of Dagmar has the quality that even I am looking for in my works." As Watz puts it, "everything" is unique about the mugs and bowls in which Dagmar's candles find their home. She notes that they're made from nearly the "last remnants" of stoneware clay. "Clay is a finite resource in nature, where each clay behaves differently and of course has an end, as all in life," she says. Given that each piece is handmade, no two candle is the same. A one-of-a-kind home object.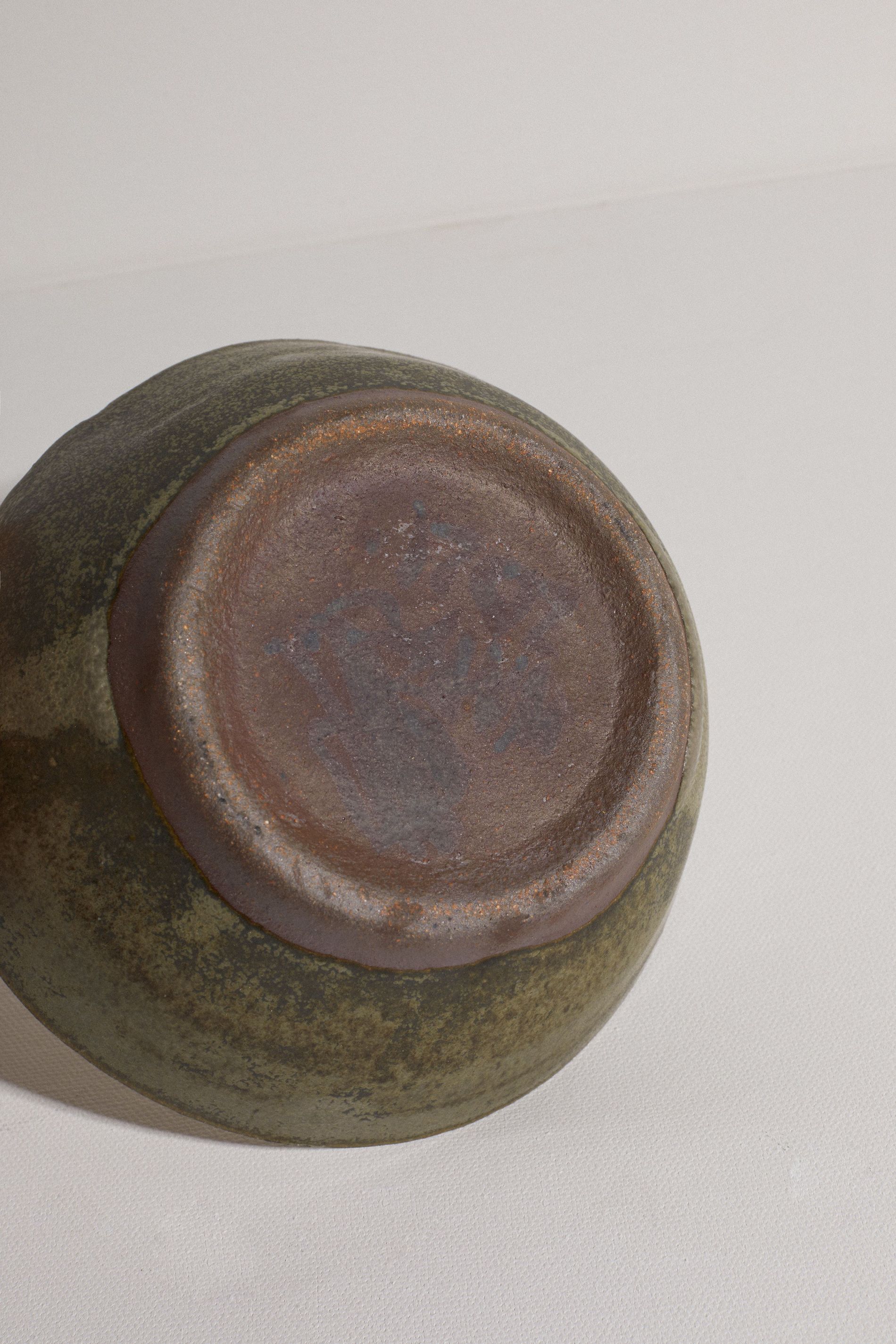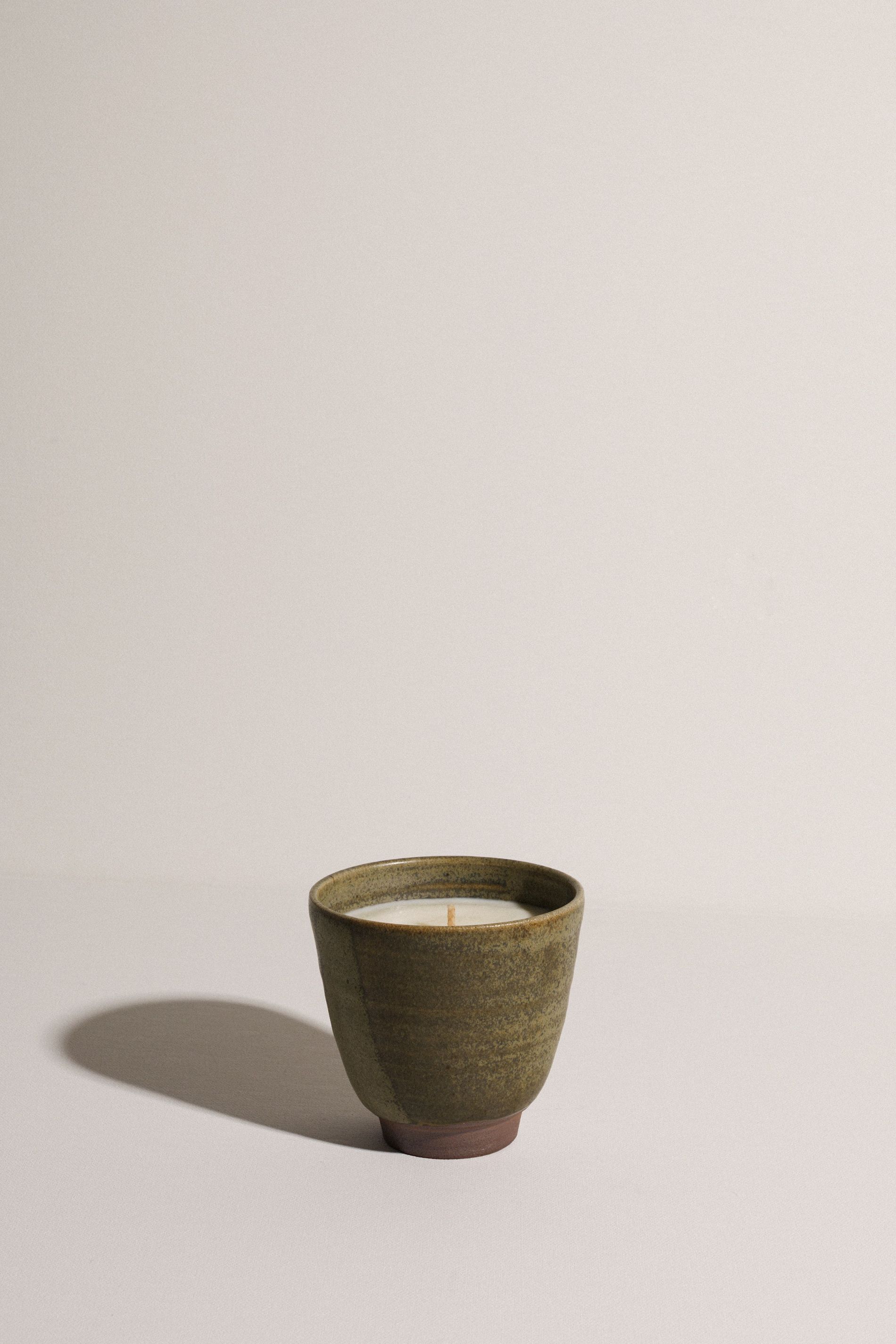 Watz's passion for her work reminds Wallenstam of her grandmother, Dagmar, who inspired the designer and her sisters to start the brand in 2005. "I was inspired by Birgitta and her way of expressing herself through her stoneware clay, and a collaboration with Dagmar and our tradition of craftsmanship in the form of tailoring just felt so natural," says Wallenstam. Glazed with Watz's signature Celadon glaze, these candles, which are available via Dagmar from next week, will cosy up any home this autumn.