Unpack your wardrobe from your last holiday in Mykonos because your favourite summer accessory just earned his place for autumn
All products featured on Vogue are independently selected by our editors. However, when you buy something through our retail links, we may earn an affiliate commission.
Headscarfs were the predominant street style hair accessory during Copenhagen Fashion Week and while we're not surprised, we certainly are delighted that this easy, yet alluring, hairdo is still popular among the fashion set.
If you think about it, bandanas are a practical, yet incredibly stylish accessory. Keeping your hair away from your face, protecting your freshly coiffed mane from the wind and rain, and demurely hiding your roots that may reveal the fact that you might be a day -or two- late in your hair washing schedule. What else could you ask from an accessory? Besides, you get to look fresh, put together and with a slight reminiscence of the original supermodels vacationing in Tuscany.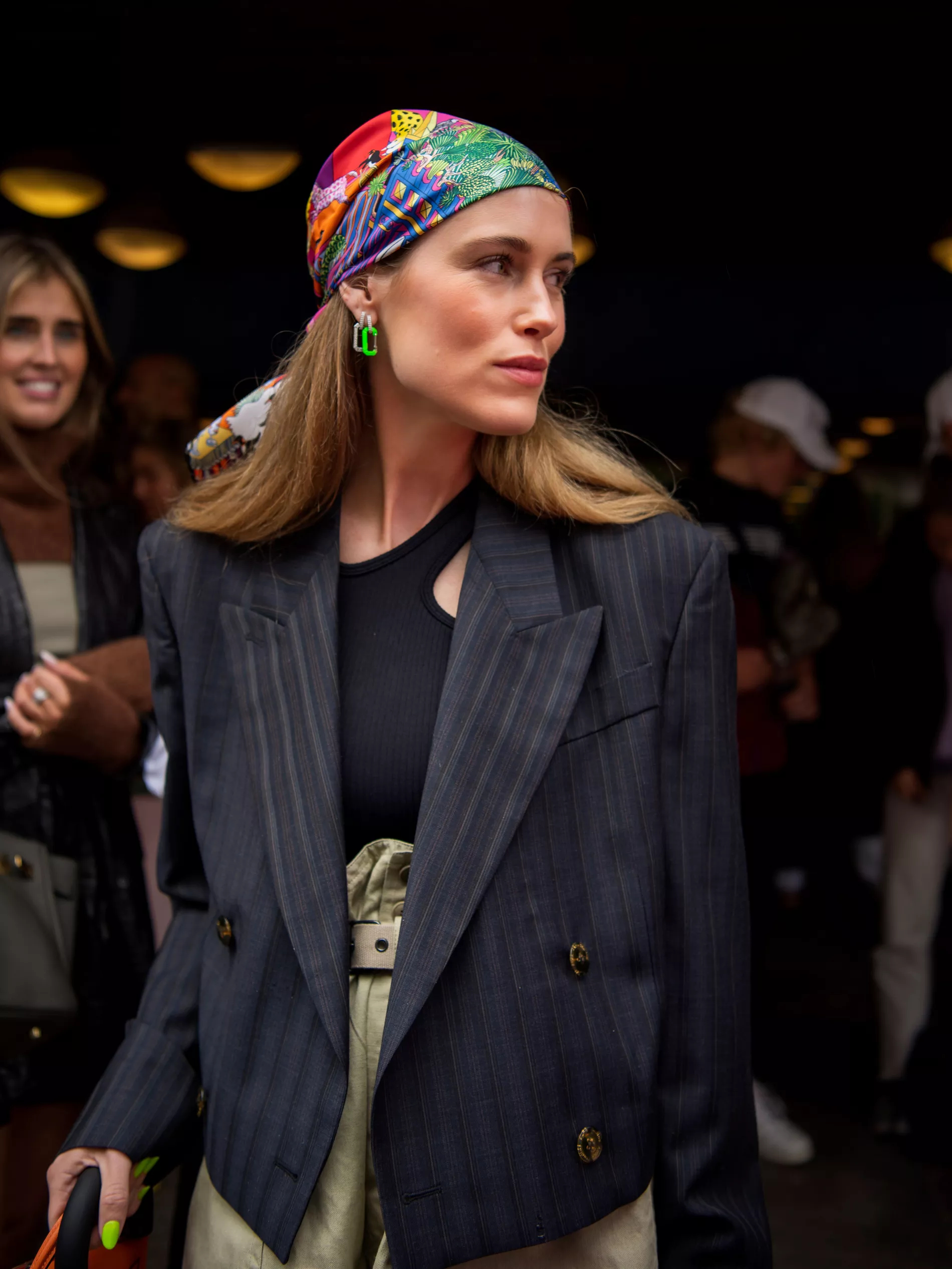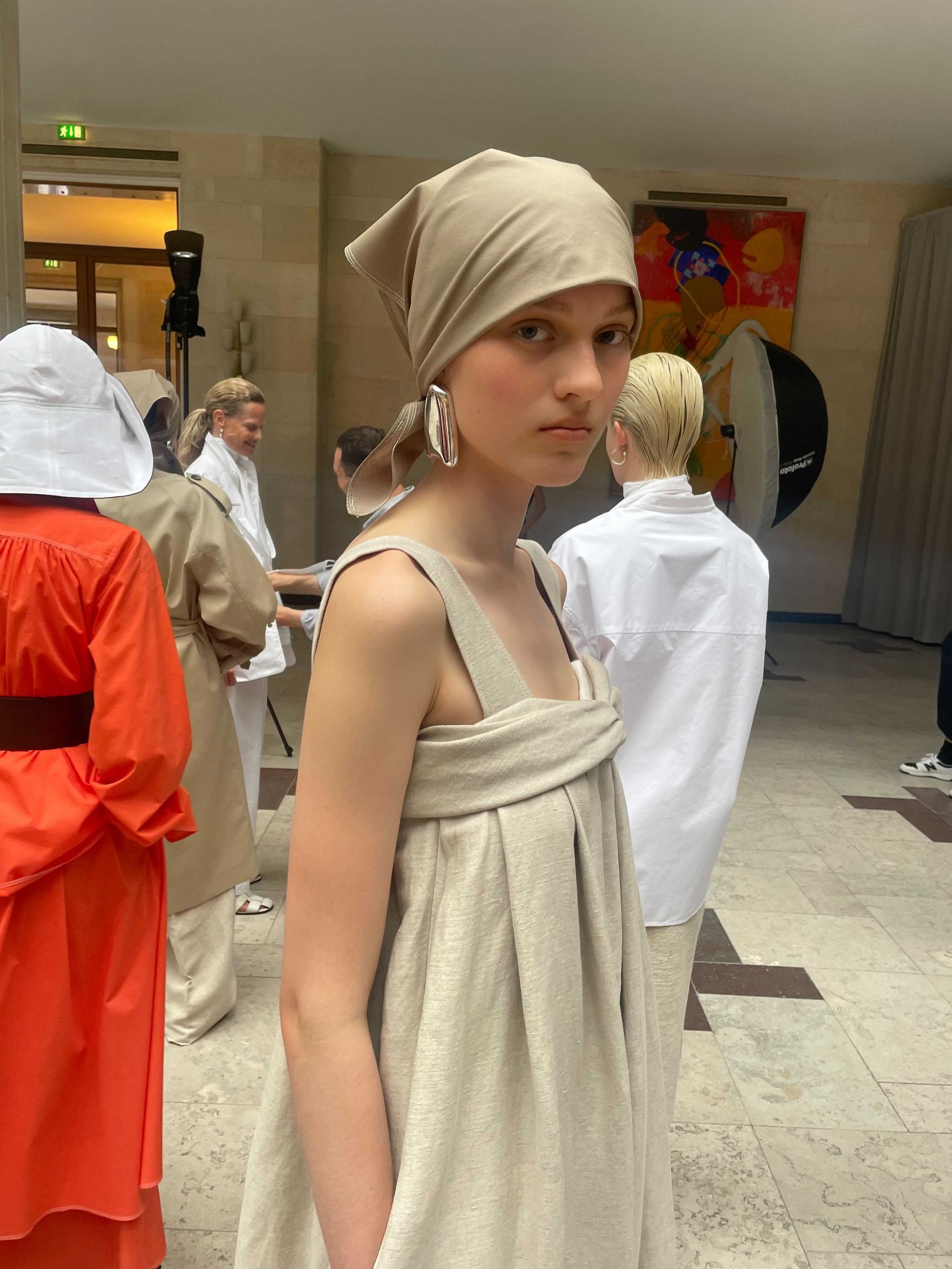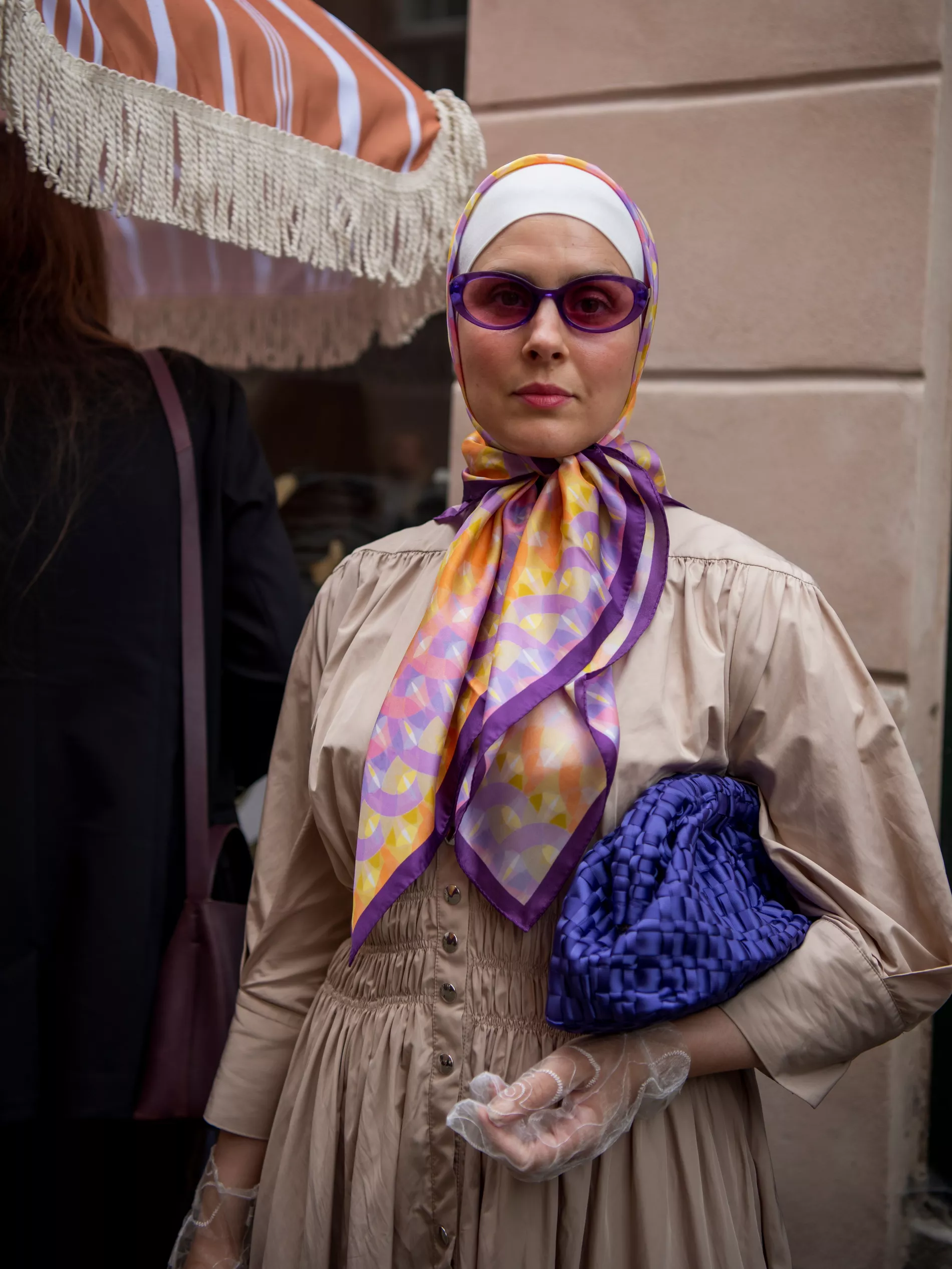 On top of that, there are a hundred and one ways of using a headscarf. Point proven not only by some of the most fashionable it-girls from Scandinavia -like Samia Benchaou, who gave her hijab a colourful application that contrasted beautifully with a more neutral outfit, but also by designers like Mark Kenley Domino Tan, who incorporated the look in their runway presentation during the Danish week of style.
Now, traditionally bandanas have been associated with summery looks and beachy applications. To be honest, few things look as good as a bandana on top of an all white coverup while basking in the Sicilian sun. However, in the past months, we've seen them grow both in popularity and in uses, even finding their way into replacing tops and bottoms from our wardrobe. Particularly in this case, we also see them break their tradition and transition from a breezy holiday look and earn their place in the superbowl of style, fashion week.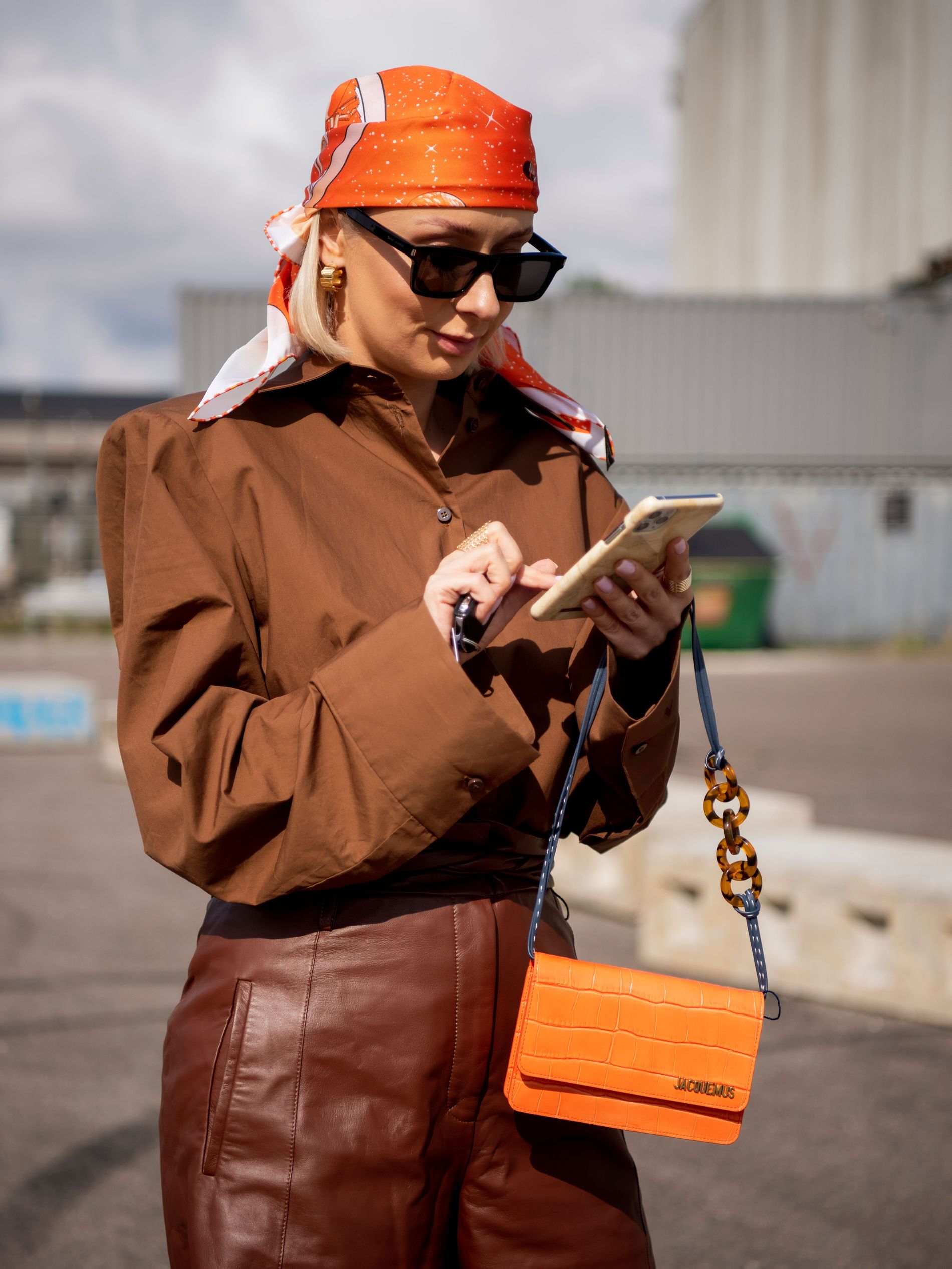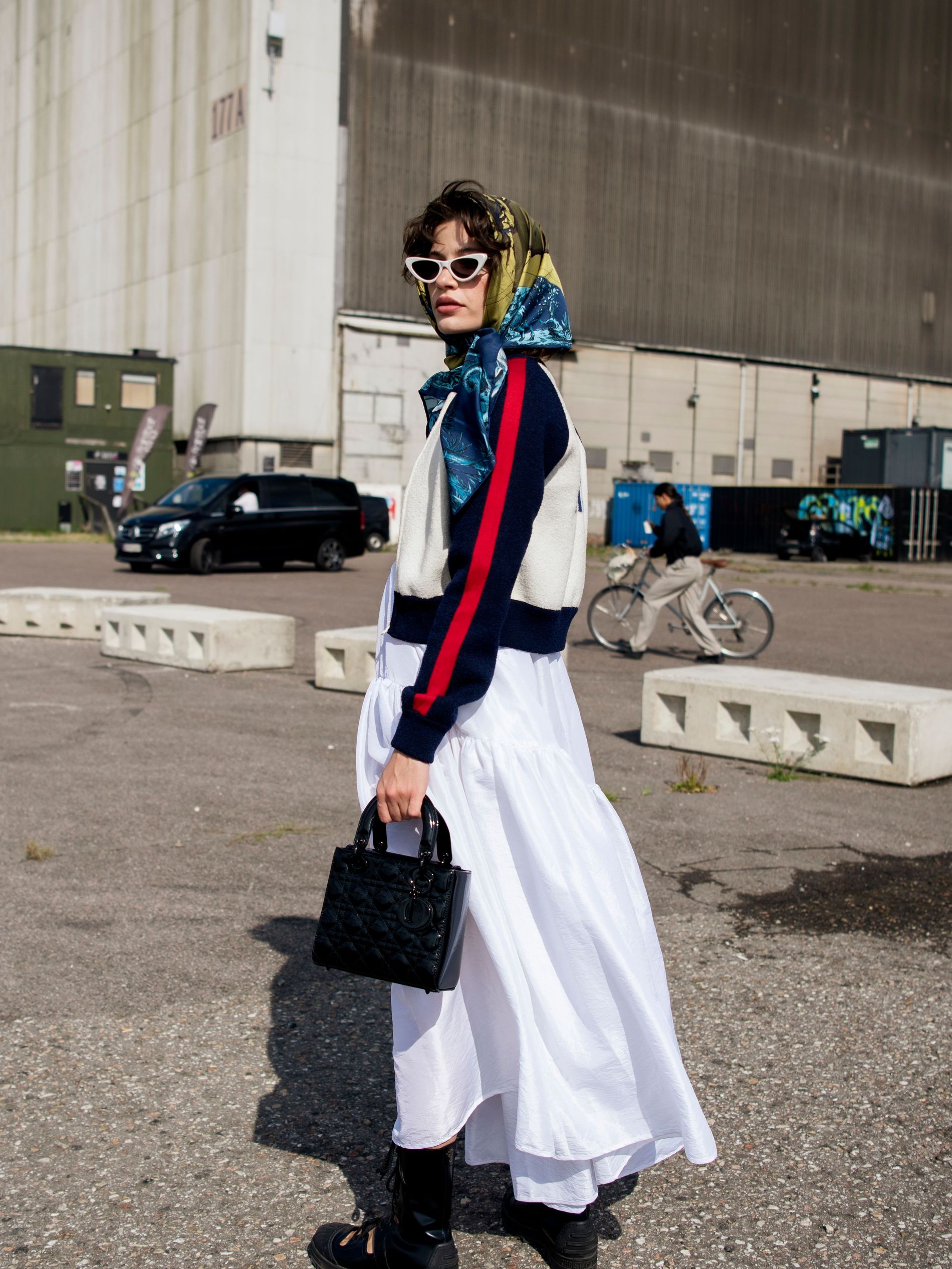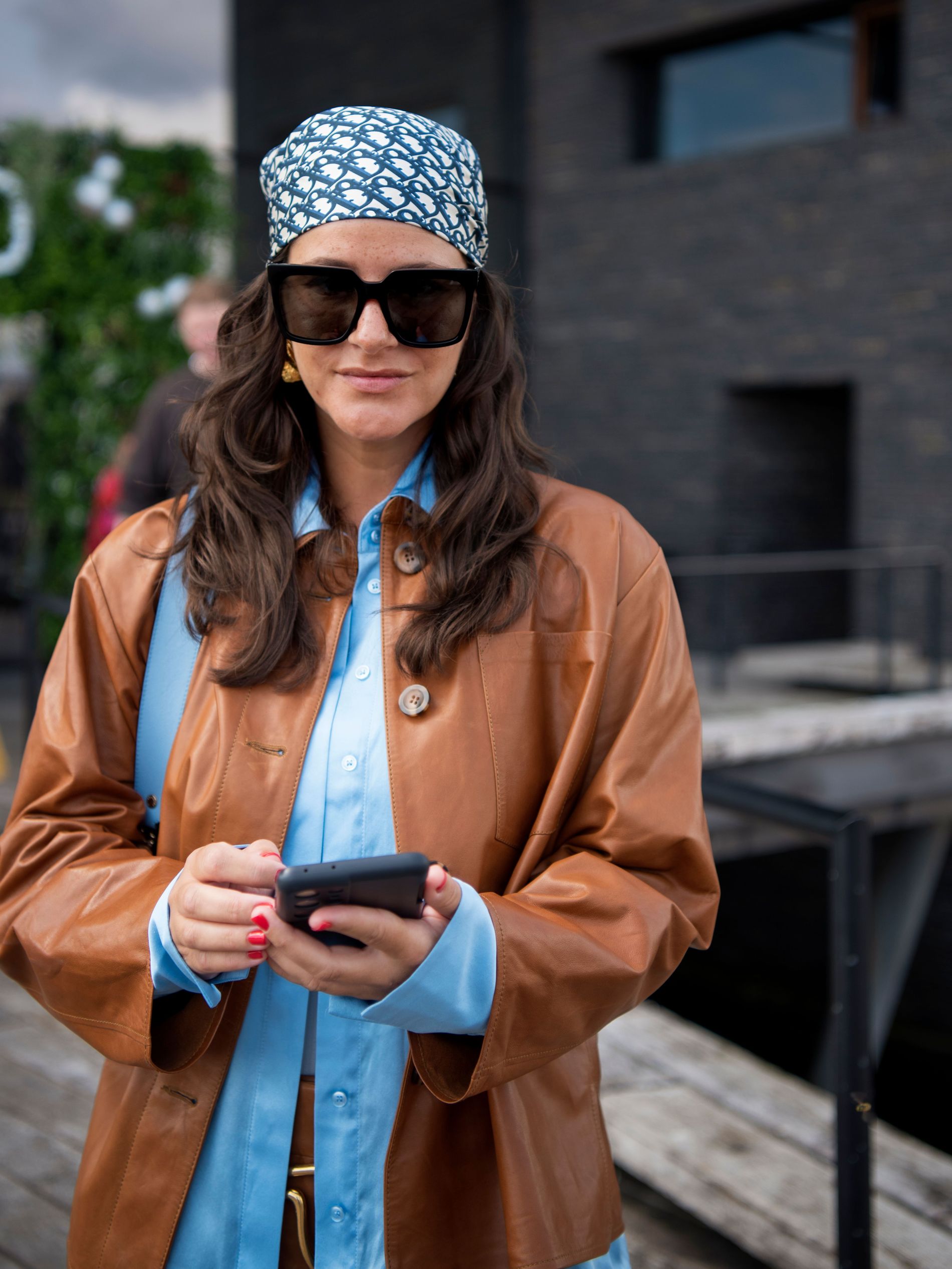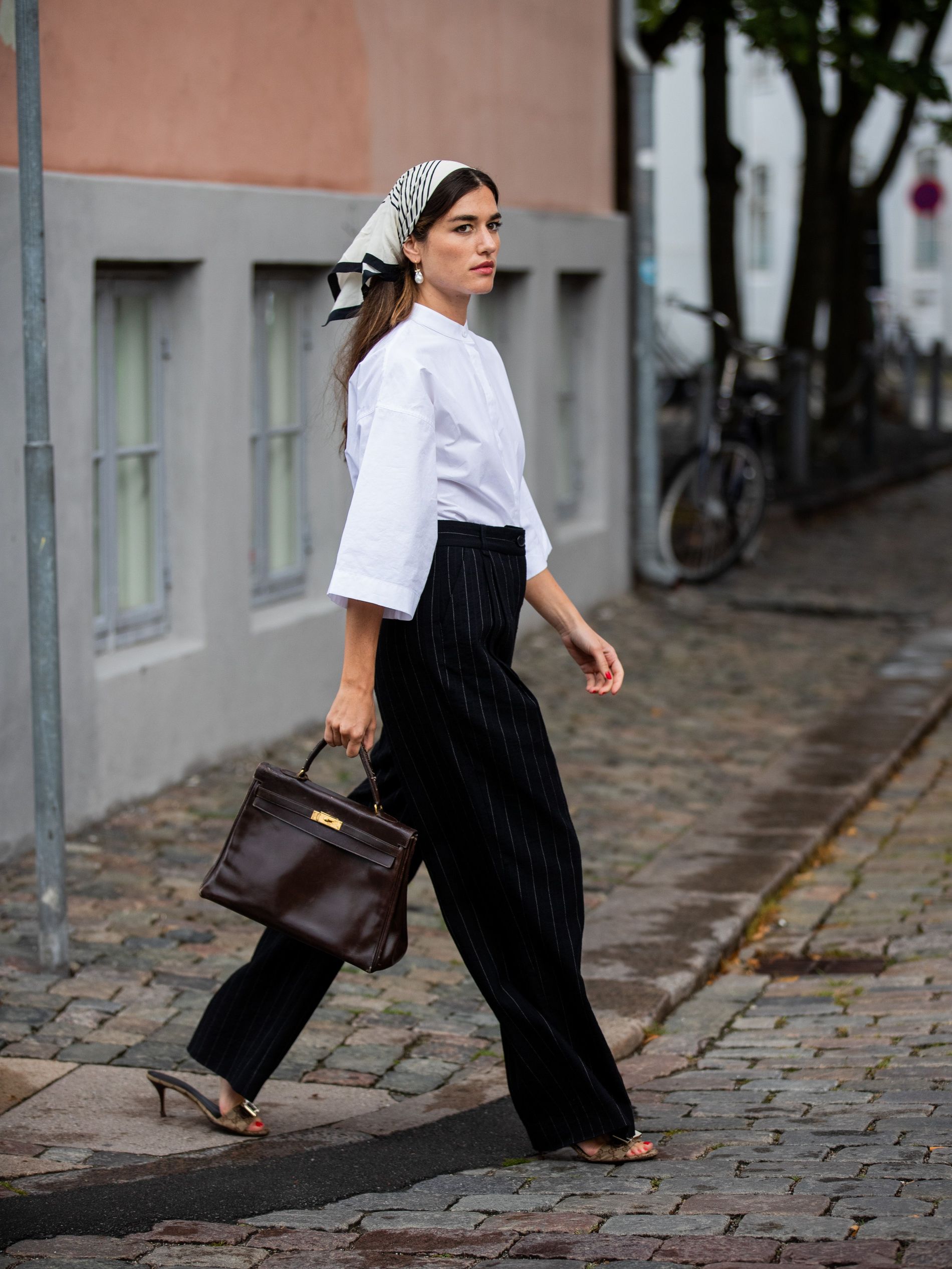 If something we can learn from the cornucopia of style that Copenhagen Fashion Week has represented is that the most elevated of looks can be brought up even more with the subtle addition of a silky touch. Whether you prefer it to seamlessly blend with your outfit or rather use it as a focal point of colour or statement piece, you can rarely go wrong with this, not only stylish, but potentially useful accessory.
And finally, when it comes to weather, and the fact that we are quite a bit further north than the typical beach paradises, break away from the stigma and dare to bring a little bit of the freshness and vibrancy of a good headscarf to the northern regions of the continent.
Photos by Christabelle Beaudry / Getty