This metallic look has us nostalgically crooning "there's no place like home" while ushering us into a Metropolis future
Few makeup looks manage to successfully tread the line between conceptualism and wearability. A. Roege Hove's silver liner for its runway at Copenhagen Fashion Week autumn/winter 2023 is one of these looks. Working on the "idea of the future," it balances nostalgic pop culture references – the look would make a fabulous fit for a live-action The Jetsons – and modern metallic minimalism. It is based on "the idea of the future as seen from the past," according to makeup artist Rikke Dengsø. "It's close yet so far."
Working with a raw base, staying "true to form" as the makeup artist puts it, the skin is given a perfected sheen using Mac's 'the Hyper Real Balm'. Massaged onto the skin, it renders face and body almost luminous while freckles and beauty spots remain visible and untouched – even enhanced at times.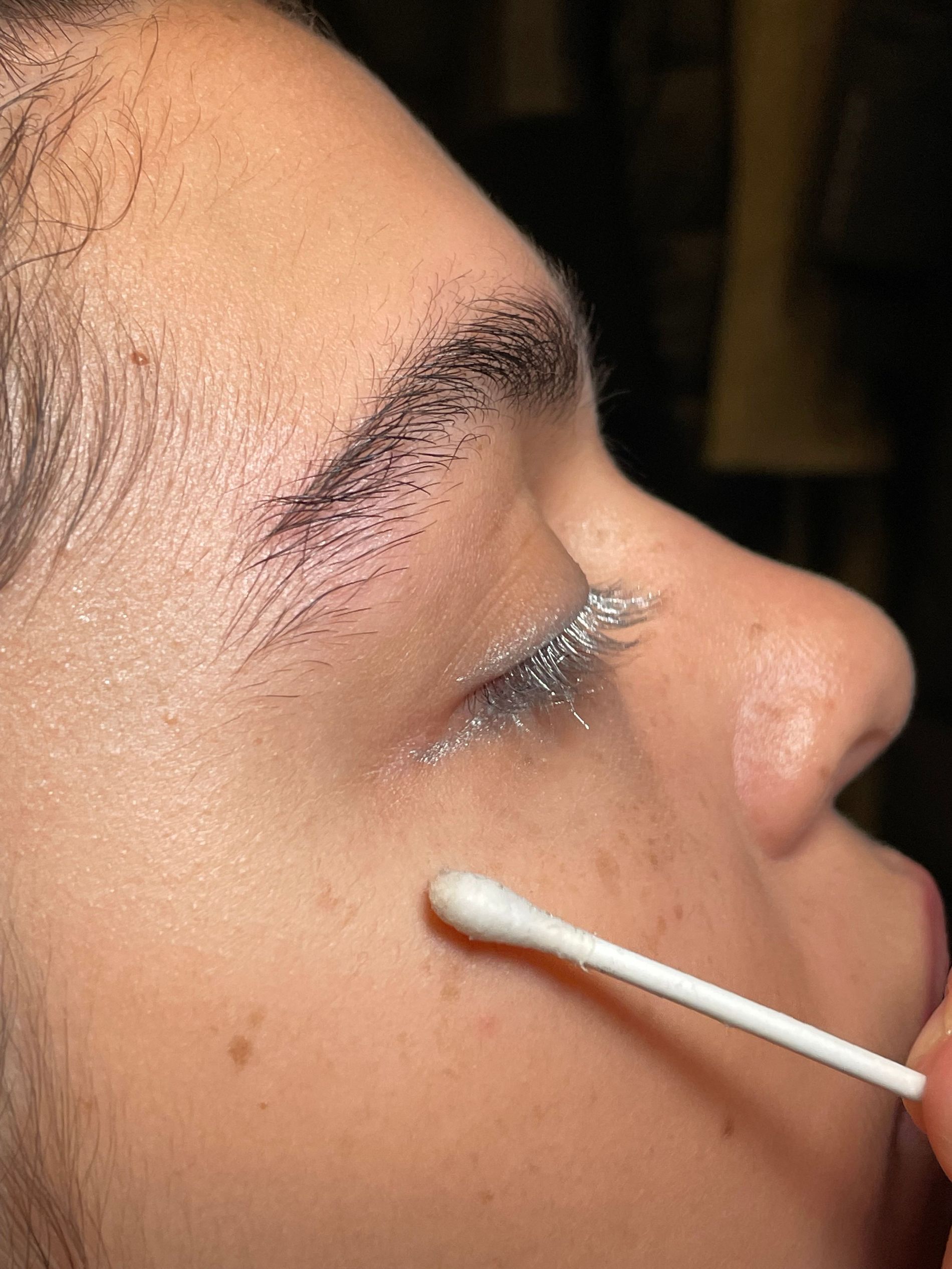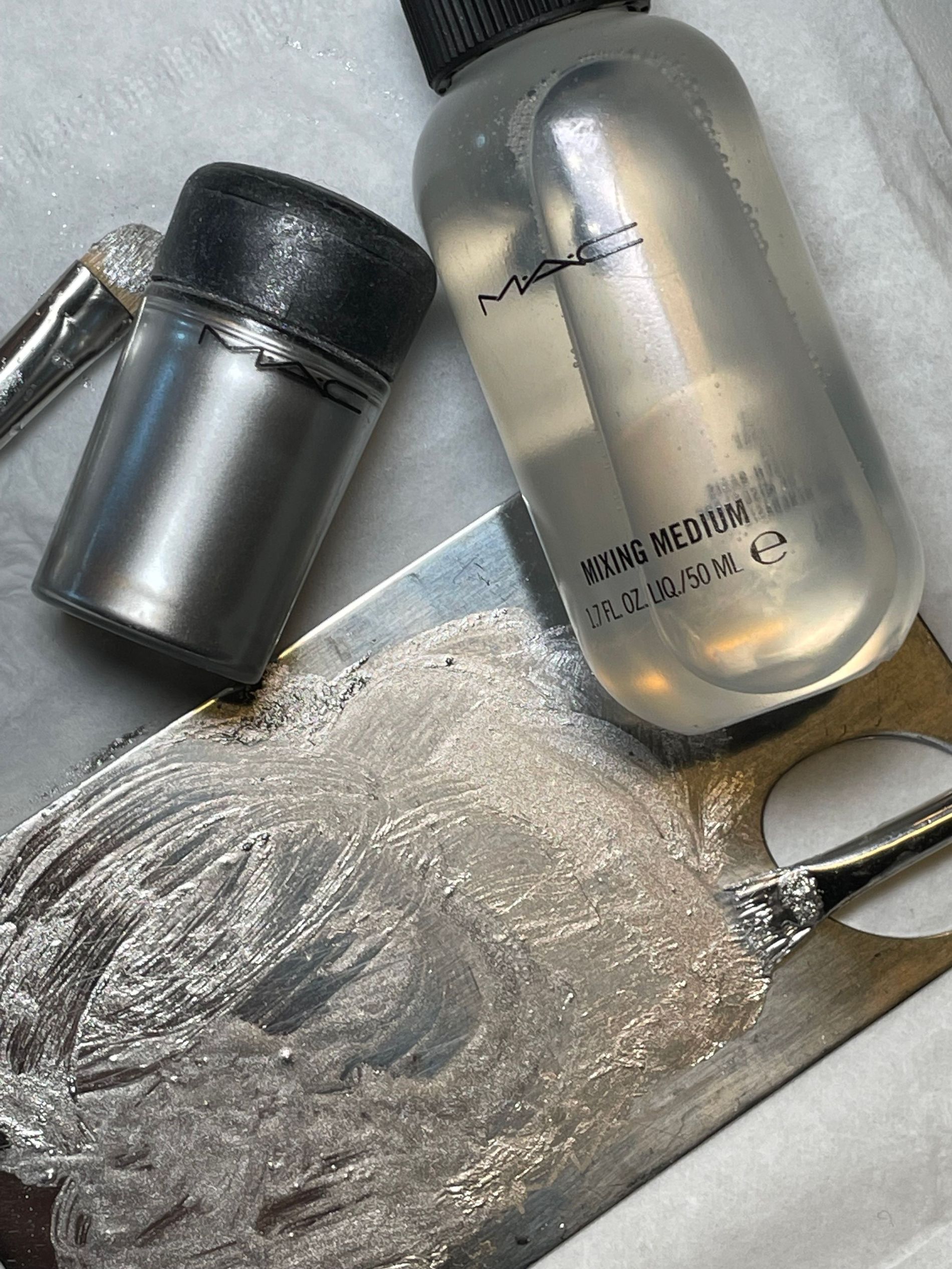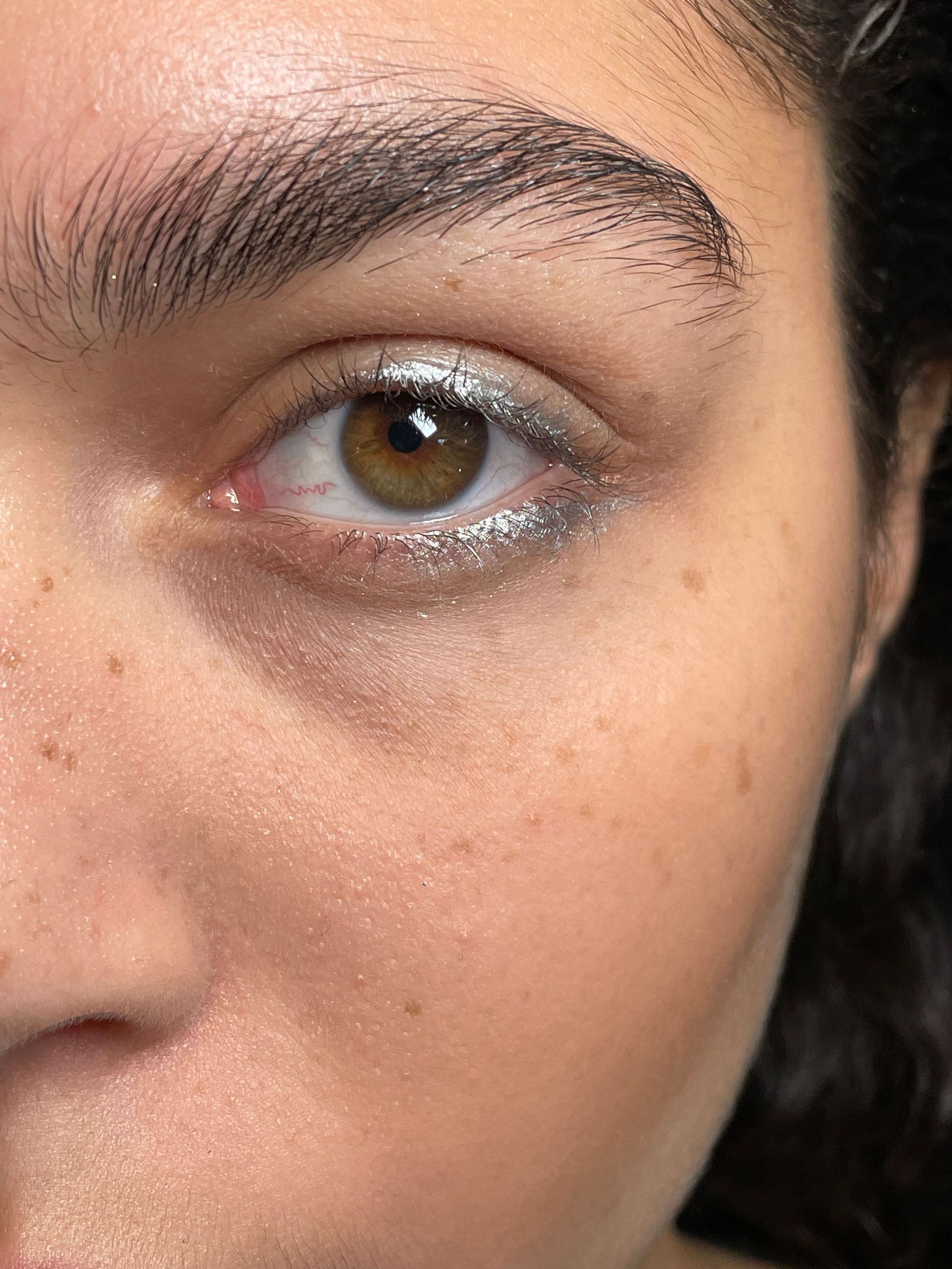 Feathery, brushed up brows and a slight contour helps reinforce the no nonsense appeal of the base. Lips were kept muted using a velvety, taupe lip stick to create a soft wash of colour to –white literally – reflect the fragility of the knitted clothing.
The star of the show was the smudged silver liner framing the upper and lower lash line and even falling onto the lashes themselves. The silver pigment was placed using an angled brush and a mixing medium, creating irregular accents – each line following the natural shape of the eye.
It's an enduring look, easily replicated for the next time we want to dazzle with a (silver) gleam in our eyes.
---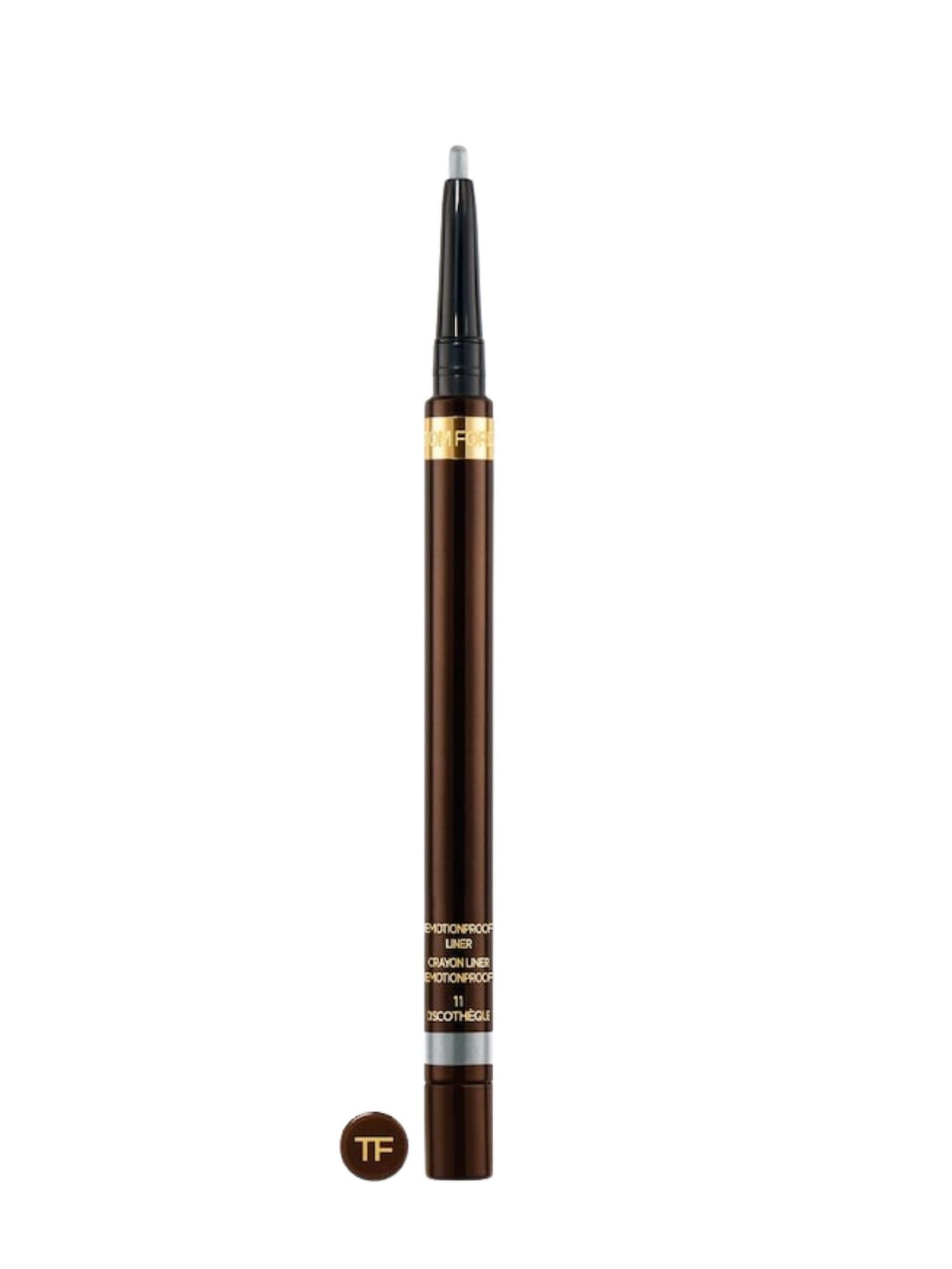 Emotion-proof eye liner in Discotheque
Tom Ford Beauty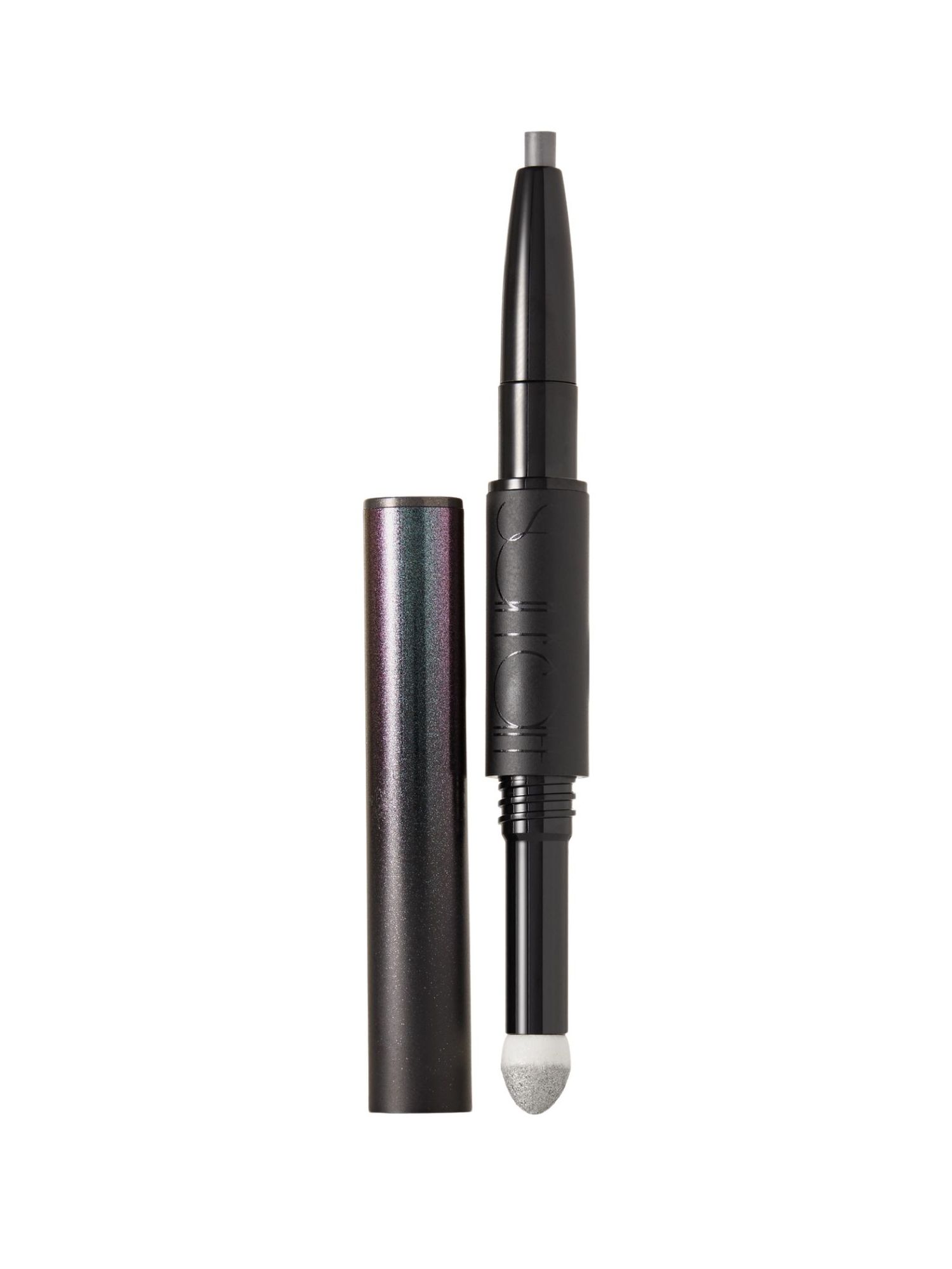 Smoky Eye Baton - Partir en Fumee
Surratt Beauty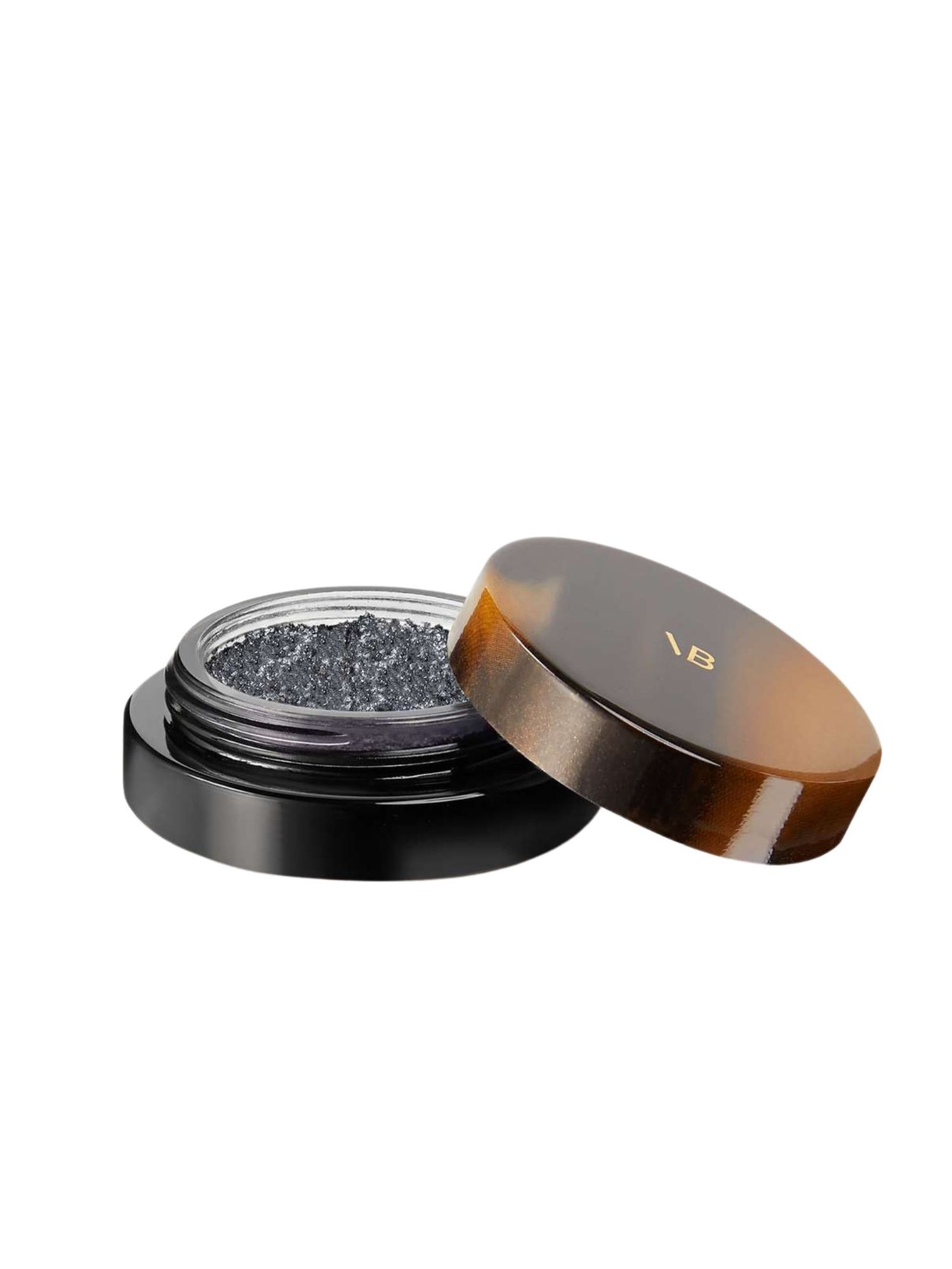 Lid Lustre - Chiffon
Victoria Beckham Beauty