On the back of the AW21 show, Vogue Scandinavia speaks to COS design director Karin Gustafsson on creating a fashion unicorn
There's nothing more life reaffirming than unpacking your winter wardrobe and joyously rediscovering that cashmere sweater you're so glad you bought, those wool trousers that fall so perfectly and that scarf that just magically ties your outfit together – often, there will be a COS piece or two in the mix (including that item your sister 'forgot' to return) and for good reason: the London-based brand is best known for reliable, unfussy staples which are crafted with style and function in mind – it's no accident that the pieces just 'go' with everything else in your wardrobe.
It is this enduring quality, craftsmanship, longevity, and accessible price point (practically a fashion unicorn) which keep devotees faithfully returning to the go-to brand. Regardless of where you sit on the COS fan spectrum, you can't help but applaud the vision set out by design director Karin Gustafsson when she joined the company at its inception in 2006. Fifteen years on, the brand continues to master timeless essentials which will undoubtedly feature at the very heart of its AW21 collection unveiled at London Fashion Week on Tuesday.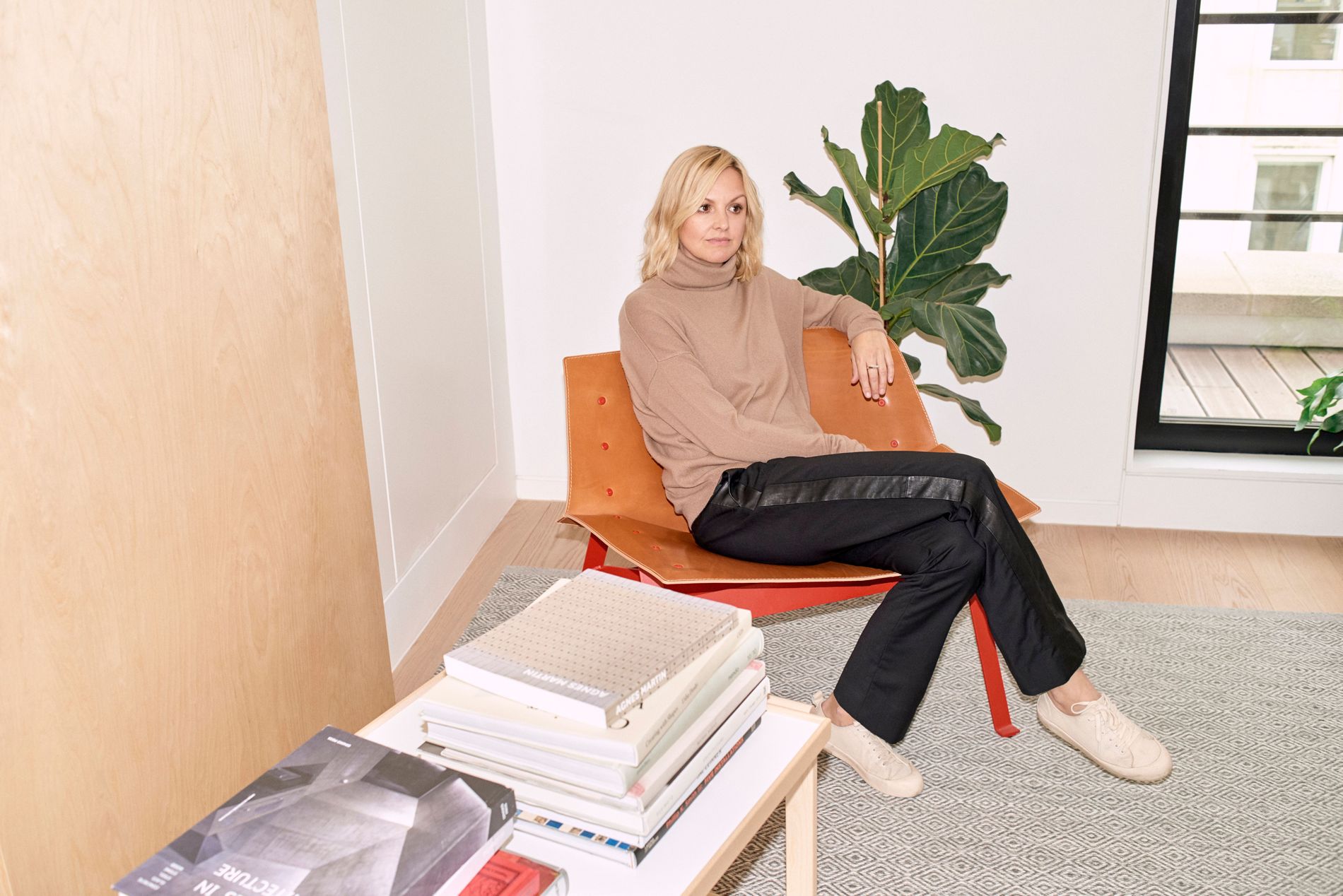 COS design director Karin Gustafsson. Photo: Lars Brønseth
The show, themed 'Rethinking the future of fashion,' will also mark an evolved direction for the brand which includes a new logo and packaging. But don't fret: the AW21 collection will see design details elevated and construction redefined; the classic COS signature remains.
"For our autumn/winter collection, we wanted to nail the perfect statement essentials," says Gustafsson. "We have gone back to the building blocks of our design philosophy and started with reworking proportions to create silhouettes that are strong and confident… we have taken inspiration from retro fits and 90's minimalism, with a focus on the inside finishes and detailing including updated tailoring and adjustable fits."
Repurposed materials and recycled fabrics also feature throughout the AW21 collection.
"We see a future that will hold a lot of new and interesting innovations that delivers fashion that is better for the future," says Gustafsson. "Sustainability is of course top of mind for all creatives, but I also think the future for us will be focused on how we can empower and uplift our community. We all have a responsibility to consume fashion and materials in a way that is better for the future and planet."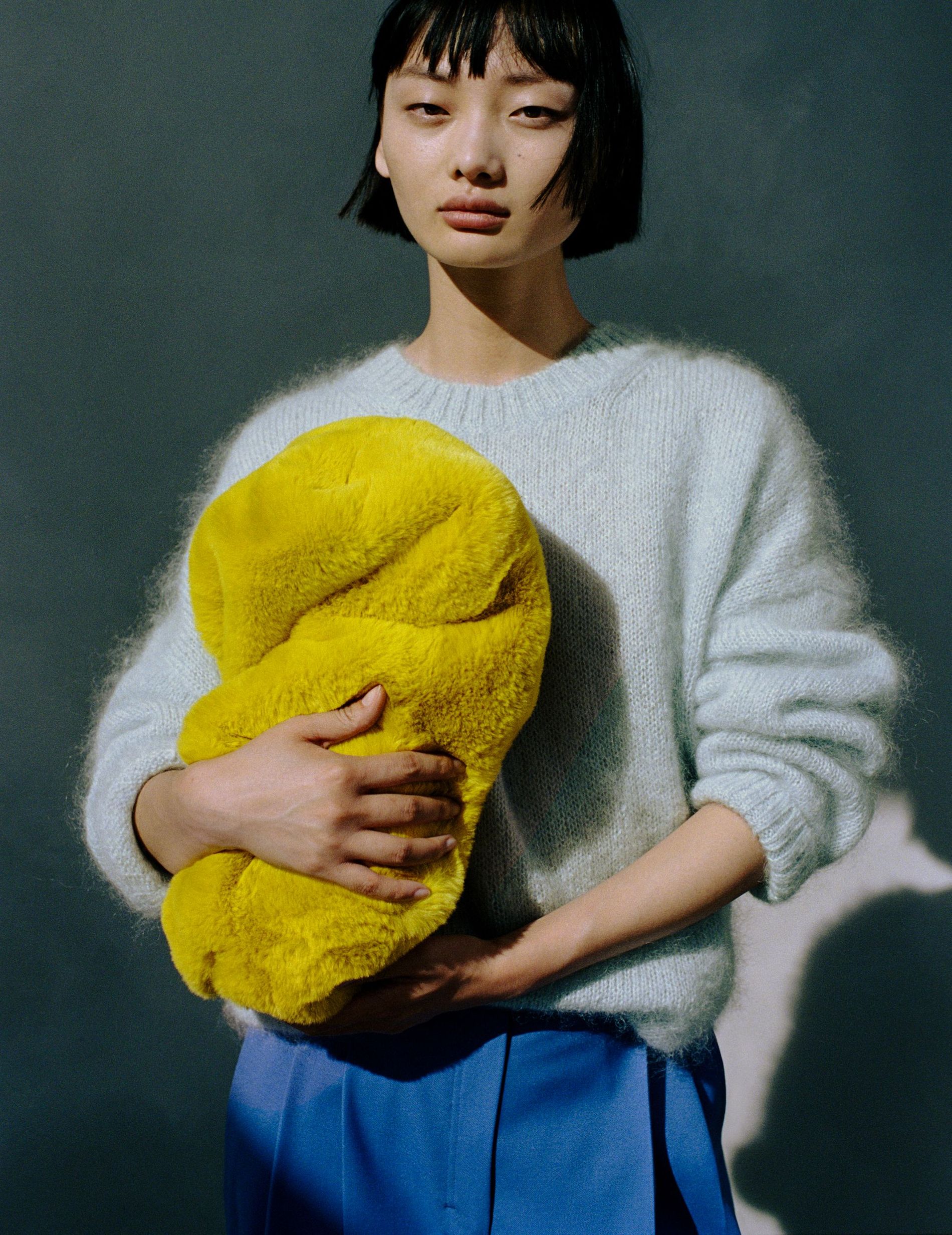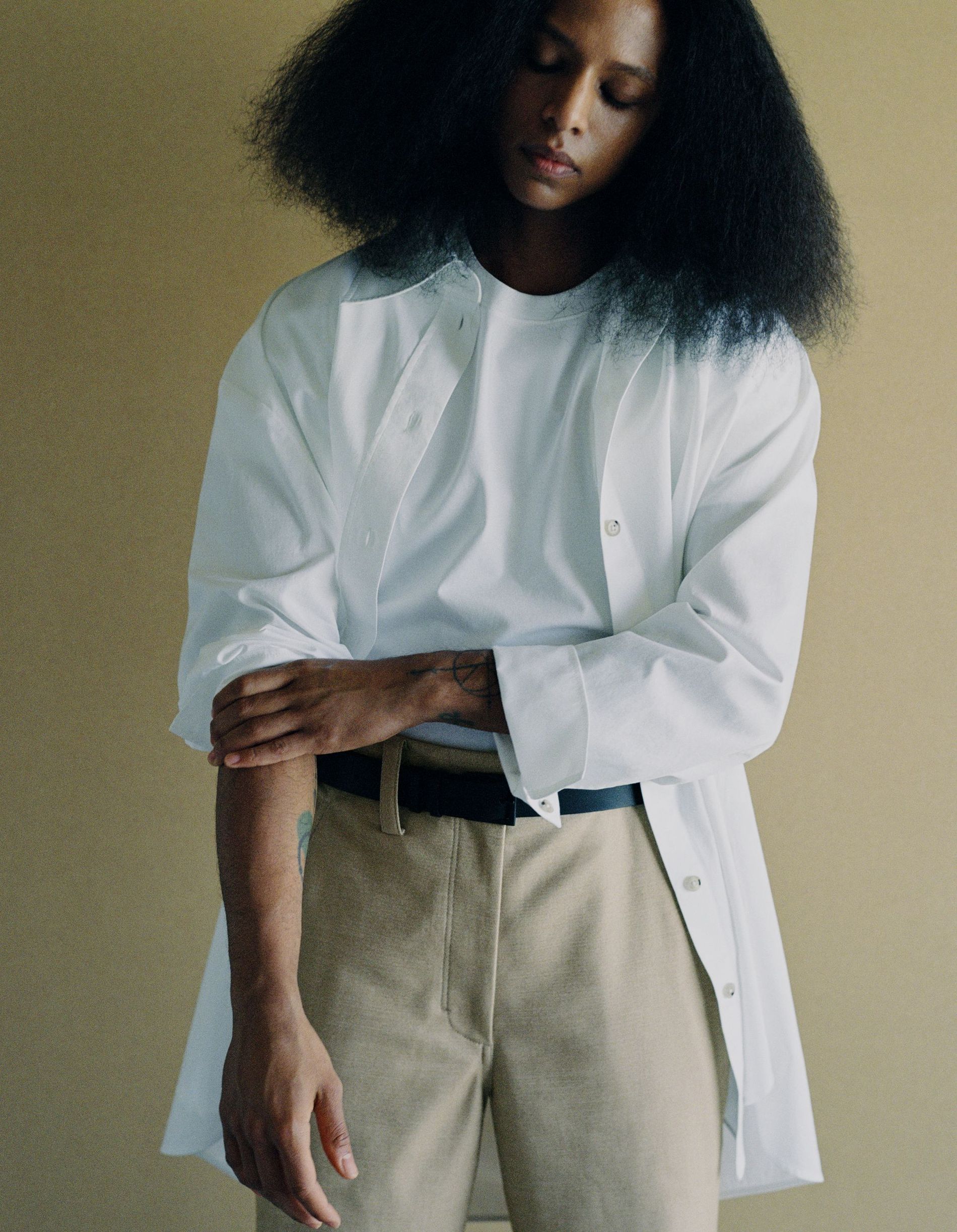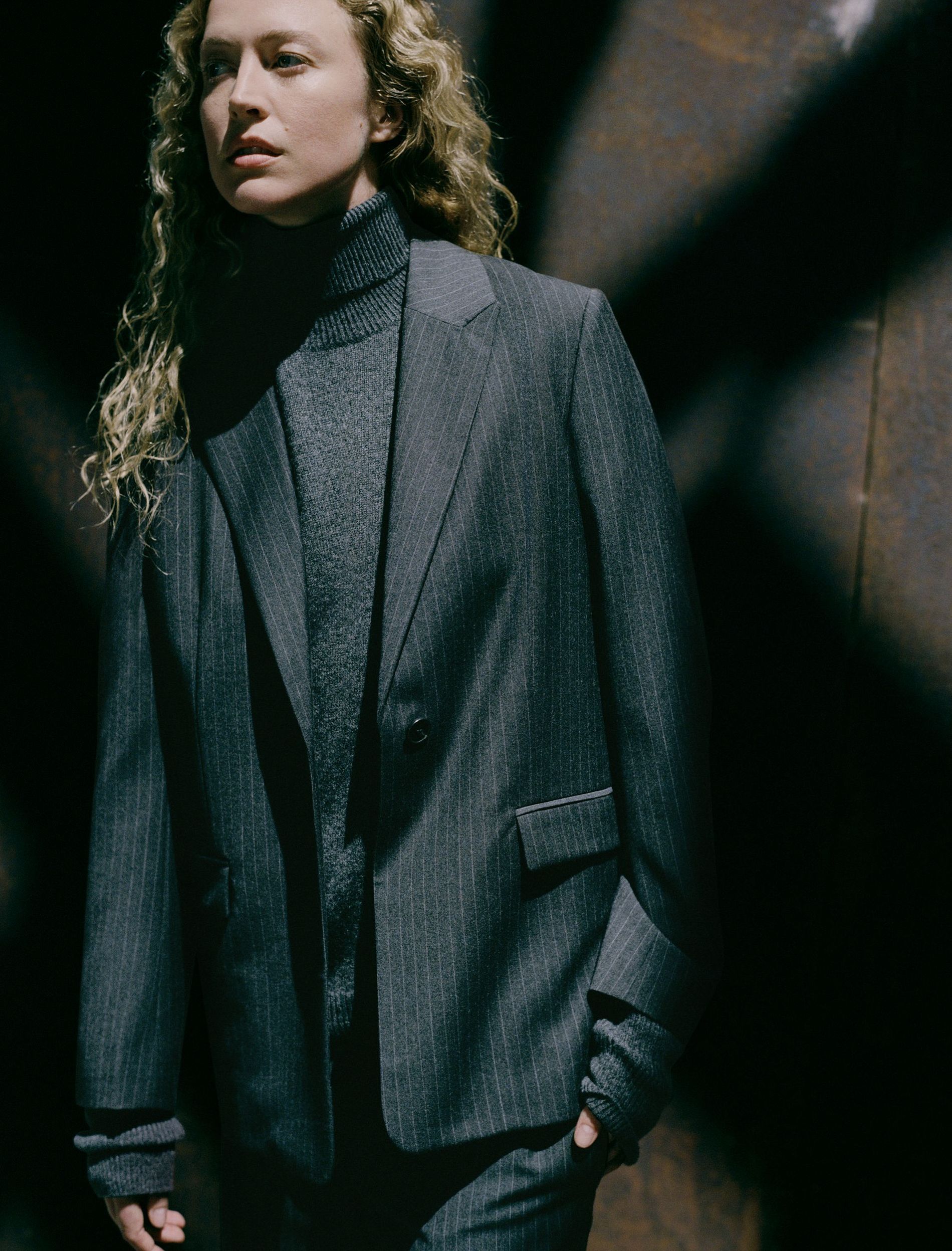 The result? Relaxed, layered styles and oversized fits to rounded sleeves and slimmer proportions feature throughout, while the COS hero – knitwear – is formed of heavily weighted yarns with statement necklines; responsibly sourced mohair will also be introduced. The colour palette is what you'd expect this AW season: fresh neutrals paired with rich, autumnal shades, winter whites, camel, stone, and hues of vibrant yellows and blues. And heritage print fans rejoice: there's a fresh take on checks, stripes, and houndstooth.
The AW21 standout pieces include heavy, slightly oversized gauge cashmere and a cobalt blue double-breasted wool mix coat which "feels like the new take on the timeless coat with the bigger shoulders and lapel," says Gustafsson. "It's such a beautiful statement piece." Just don't let your sister borrow it.