Multidisciplinary artist Stephen Doherty lends an artful eye to Cos' new capsule, celebrating the beauty of summer through floral-adorned must-have garments
Cos and Manchester-based multidisciplinary artist Stephen Doherty have dreamt up a capsule collection in homage to summer and the splendour of nature in full bloom. The 17-piece collection celebrates the beautiful marriage of art and fashion, with Doherty's unique water and ink technique immortalised on silk and linen, rendered in signature Cos silhouettes.
"We wanted to use the colour to really tie us into summer," explains Doherty. "The heat we get from the deep orange of the petals used for one of the scarves mixed with the fleshy peach tones, and the traces of sunset pinks call to a balmy summer evening." Embracing craftsmanship and effortless elegance, the collaboration boasts everything from flowy maxi dresses and mini skirts to bandeau tops with delicate beaded embroidery details. The floral theme is spread throughout, even emblazoned on leather mules.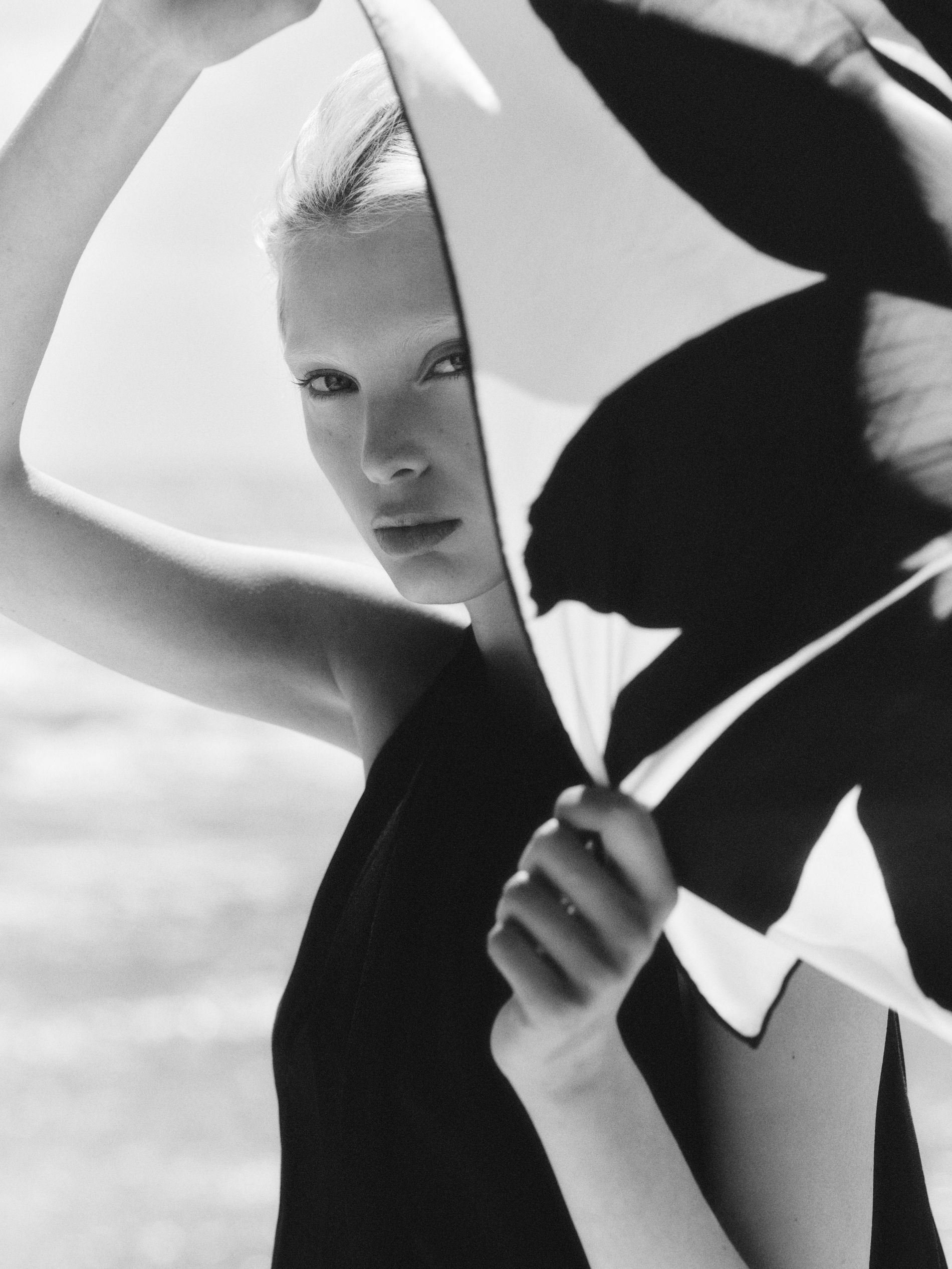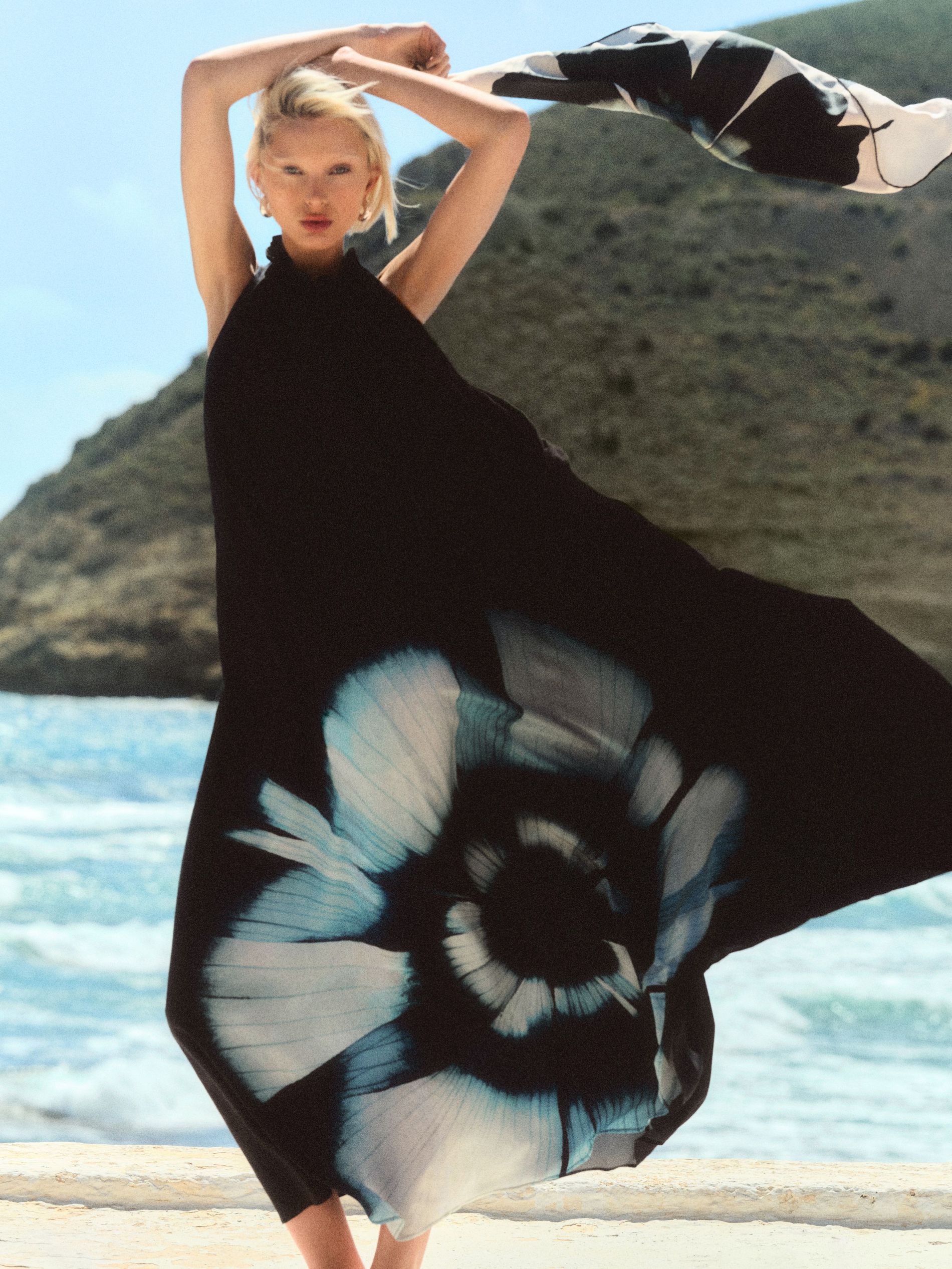 "I've touched on flowers in my work a little over the years, but they weren't really a focus until the end of 2018," says Doherty. While in Goa for three months on a residency with Aamir Art House, Doherty was based in a small town on the top floor of an apartment block overlooking a vast bird sanctuary and a lake. "It was so beautiful," the artist reminisces. "It was just after the monsoon season. Everything was so lush and in bloom."
During his time in Goa, Doherty spent much time in and around local shrines, a pass-time which sparked his penchant for florals and their use in ritual celebrations. This theme is something he regularly revisits in his works. "It didn't matter the grandness or modesty of the shrine; it was the act of laying flowers that really charged those spaces," he says. "So many flowers laid, day after day, that power of hope, intention, layering and repetition. I started working with that in mind, and it's stuck with me since."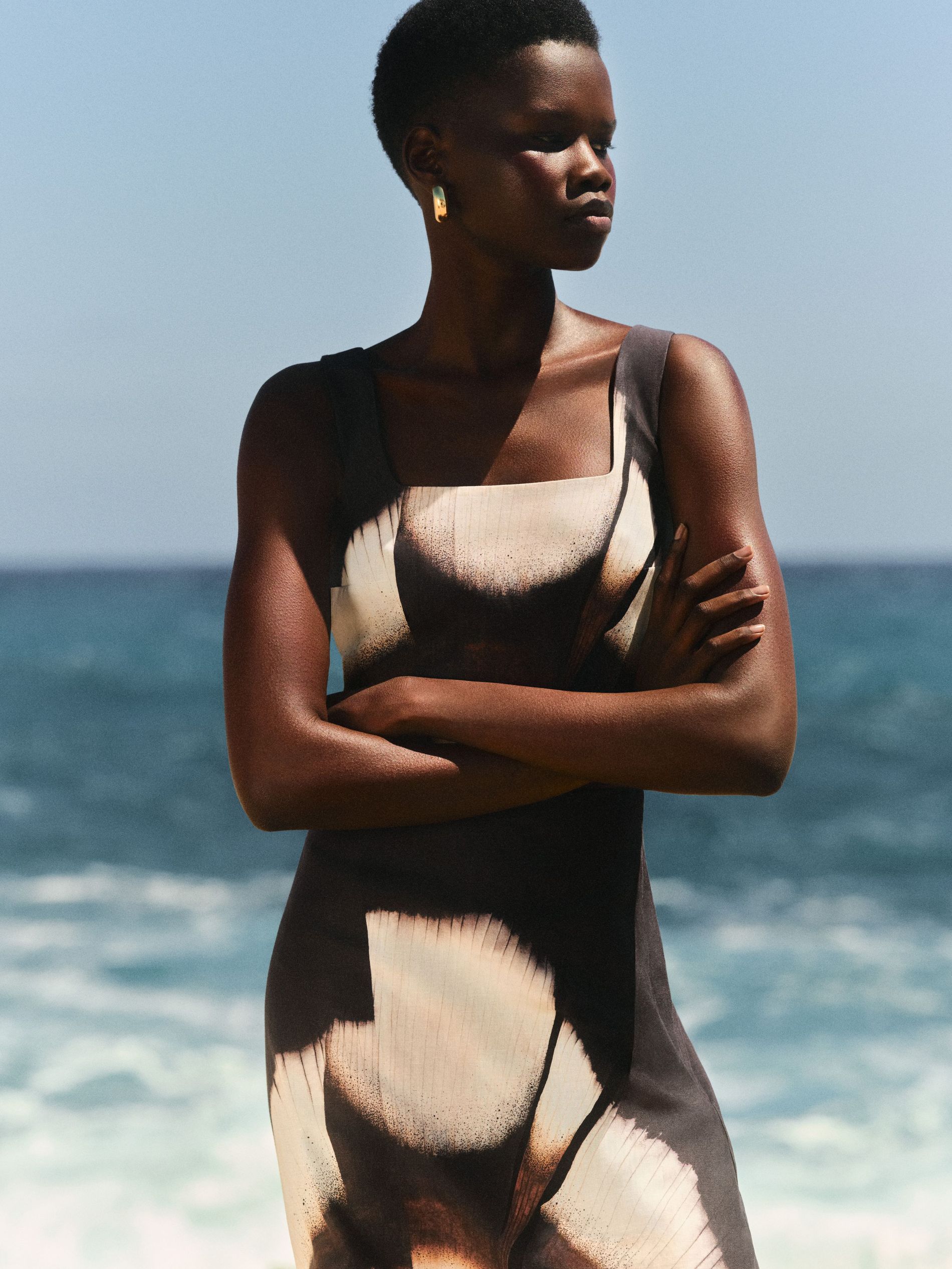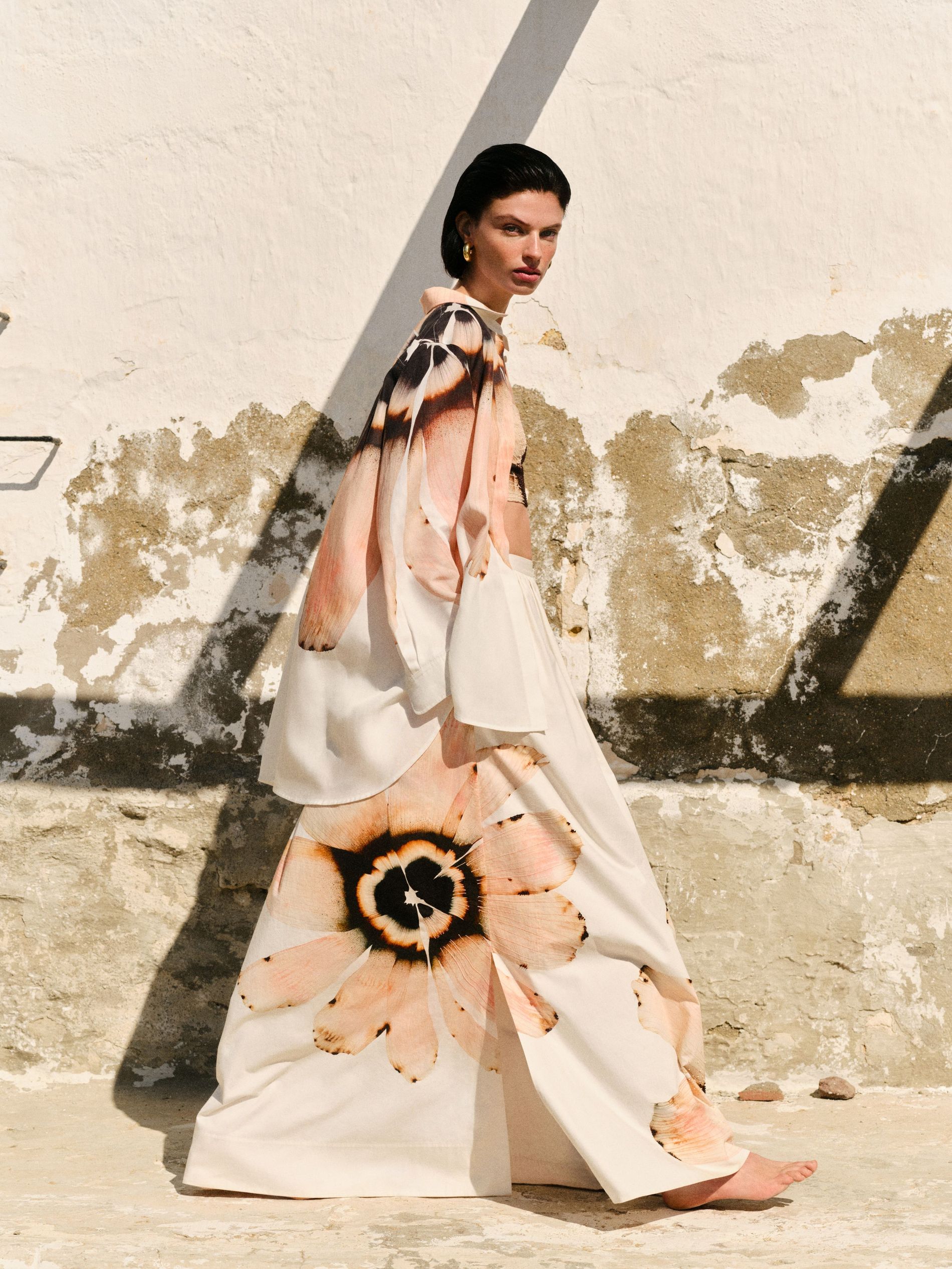 Fittingly, the idea of working with Cos came about at Chelsea Flower Show. "We definitely have a shared appreciation for beauty in simplicity," Doherty says. "It was such a fun and interesting process to consider the body and how the prints would cut into the figure."
One of the collaboration's highlights is seeing Doherty's signature technique reimagined on fabric. Typically I'll build the flowers up petal by petal using brushes and sponges and washes of colour," the artist explains. "A lot of it is drying time and playing with the amounts of ink and water. I'll add more ink and water to some areas or soak it back up in others as it dries to give the kind of weathered texture to the surface."
The artful collaboration is now available on cos.com