Corsets were cemented as the trend of the moment during this year's Met Gala – but the OG shape wear is no longer exclusive to women. Below, we explore the wonderful world of modern wasp waists made for all genders
At this year's Met Gala's 'Gilded Glamour' theme – cemented in the late 19th-century fashion of The Gilded Age – brought out bustles, opera gloves and lavish textiles. This wealthy period in fashion history has served as inspiration for designers like Charles James (His "Butterfly" dress of 1955 is a marvel of manipulated fabrics), Rei Kawakubo ( Who took great inspiration from the exaggerated silhouettes of the era in Comme des Garçons' 1997 "Lumps and Bumps" collection), and John Galliano in his take on opulent gilded fashion. But the sartorial element of the era to burst onto the fashion scene as of late – and onto the red carpet – is the corset.
If you look at runways, street style images, TikTok or fashion magazines you will notice corsets are everywhere right now. Looking at the Gilded gala fashion, corsets were worn by both genders, as seen on Lenny Kravitz, Ben Platt, Evan Mock as well as a plethora of female attendees. The garment has always been there throughout fashion history; think of Madonna on the Blond Ambition tour, Billie Eilish's British Vogue cover, Marie Antoinette or fashion designers from Vivienne Westwood and Jean Paul Gaultier to Thierry Mugler and Alexander McQueen, and of course, Mr Pearl, the pioneer of corsets.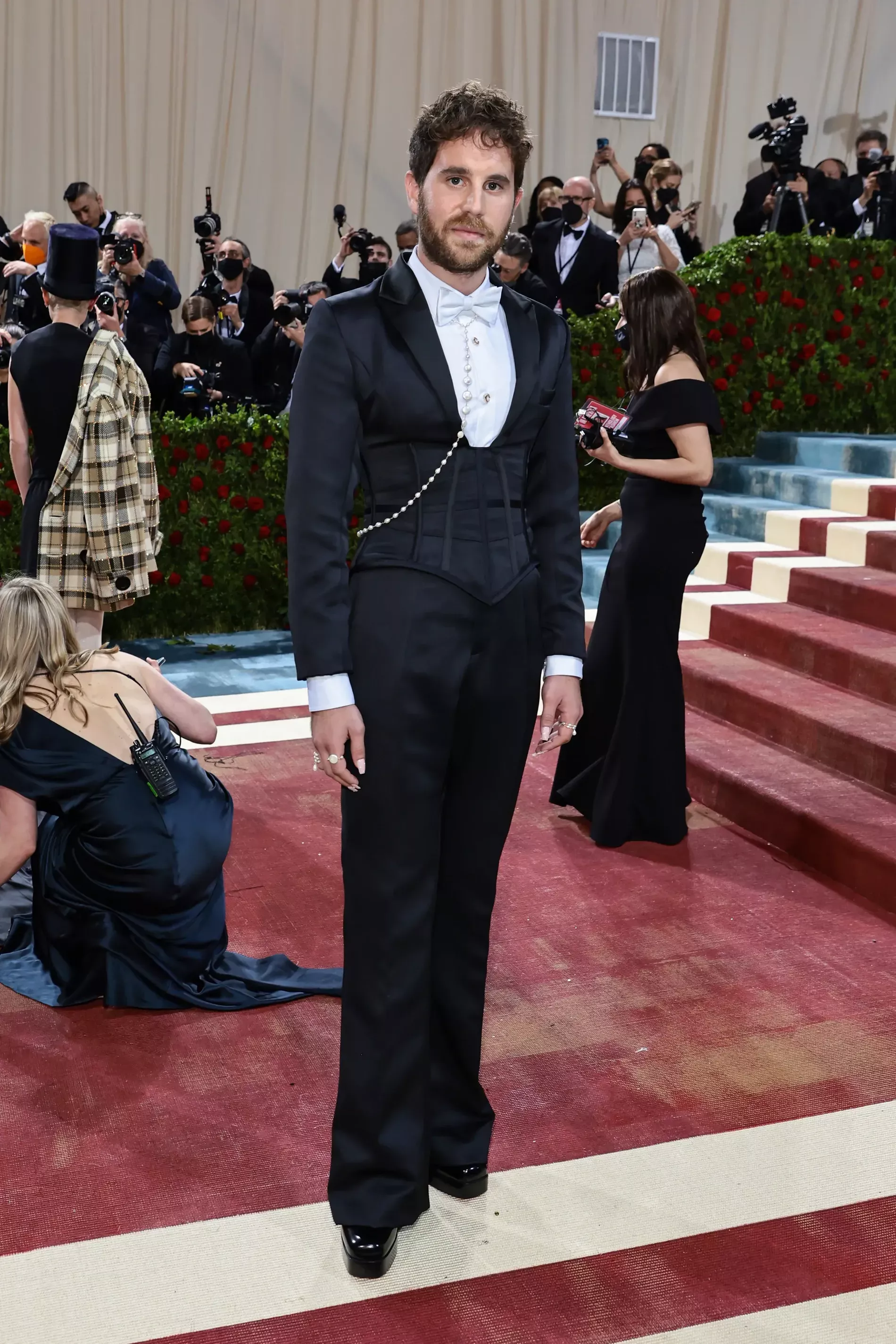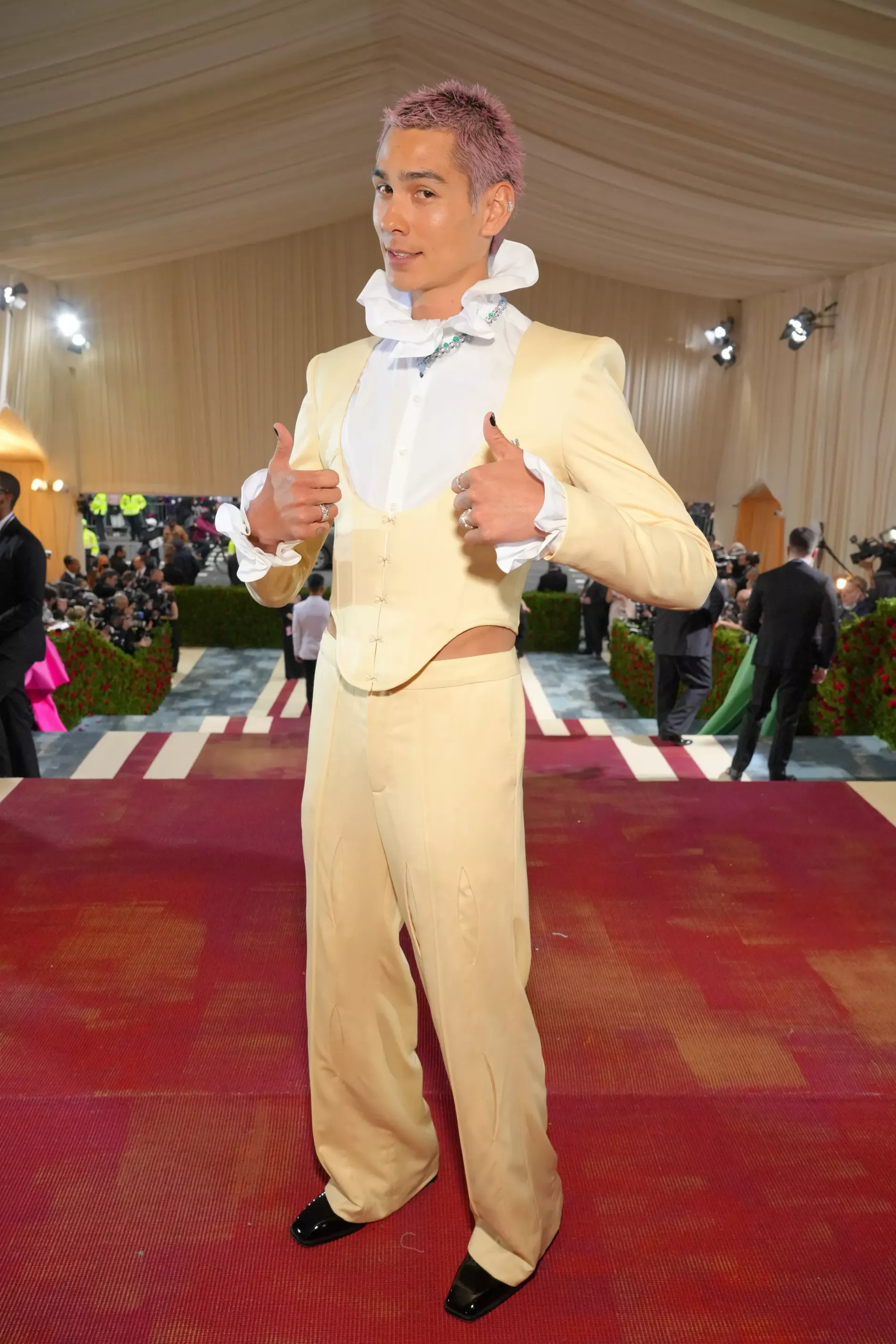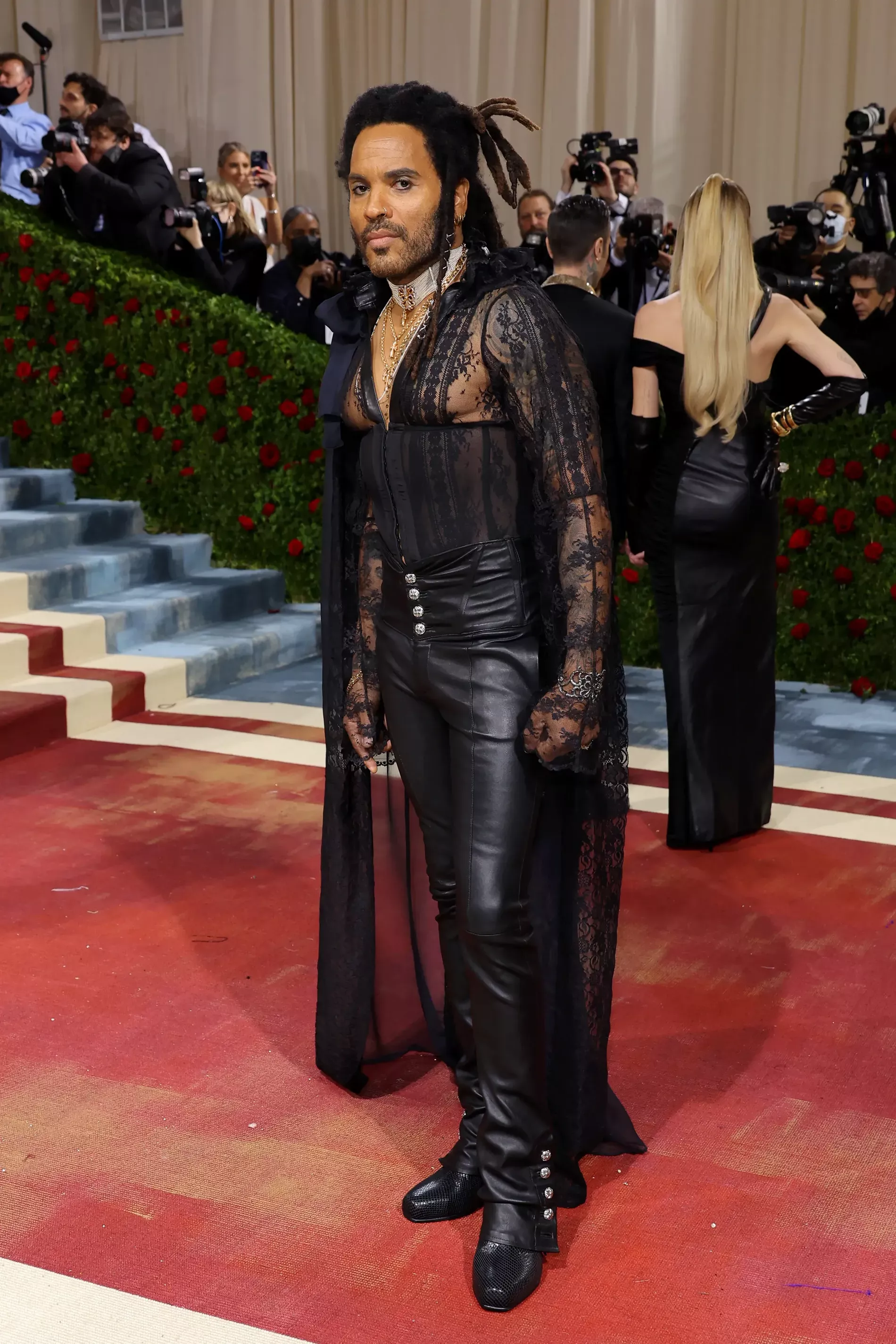 It's true that the beloved garment comes with some controversial connotations. Originally created to support the spine and improve posture, corsets have been criticised both as damaging to the body and as a tool of patriarchy. "Traditional corsetry is literally a symbol for repressing women, gender, beauty and so on. It is designed to sculpt and restrain the body, and hide the fat," London-based couturier and artist Michaela Stark explains. "And this is not just historically speaking. Corsets are still used as a tool to conform to conventional beauty standards, even today."
Nevertheless, Stark believes that anything that is a symbol of repression can be used as a tool for empowerment – the corset included.
Like many other garments and symbols that are associated with being "female only" in modern times such as high heels, makeup and the colour pink, the corset was originally worn by all genders and known as a unisex garment. Now, we are witnessing the comeback of the corset, again for all genders. According to Stark the best thing about the modern day is that we are no longer forced to wear corsetry, "It is a choice, and the freedom of choice is very empowering."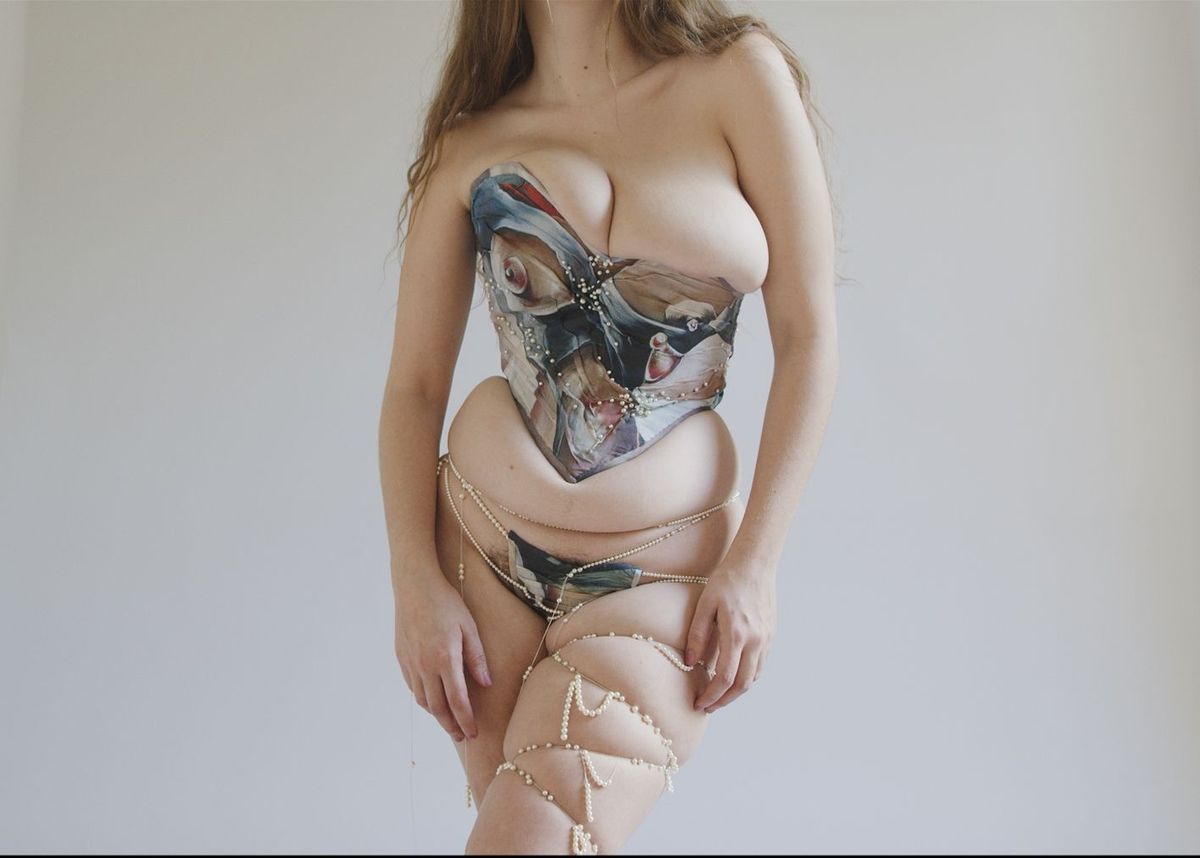 Self portrait of Michaela Stark.
Corsets are more a rule than an exception if you look at spring/summer 2022 runway shows. Alexander McQueen, Palomo Spain, Acne Studios, GCDS, Gucci and Wooyoungmi were some of the many brands sending their models to the runway with cinched waists and corsets.
In addition to the runway, corsetry has been trending all over TikTok. Some say it's due to the Netflix series Bridgerton and the humorous tight lacing trend circling around the app. In addition, Dion Lee corset tops have been going viral on the platform and seeing huge demand from all genders. And then there's Puerto Rican-based brand Innova Corsetry, which focuses on corsetry especially for men and has built a following of 1.9 million.
According to non-binary content creator and corsetry aficionado Dodo Potato, the garment is a powerful tool for confidence. "It makes me feel really powerful and basically like a bad bitch,". they say. Potato goes on to say that they like the physical aspect of the restriction: "it's somehow very comforting". Stark agrees. "My work was born out of me embracing my insecurities and bad feelings towards my body, and being proud of it," she explains. "Through this attitude, I have found a lot of peace with myself."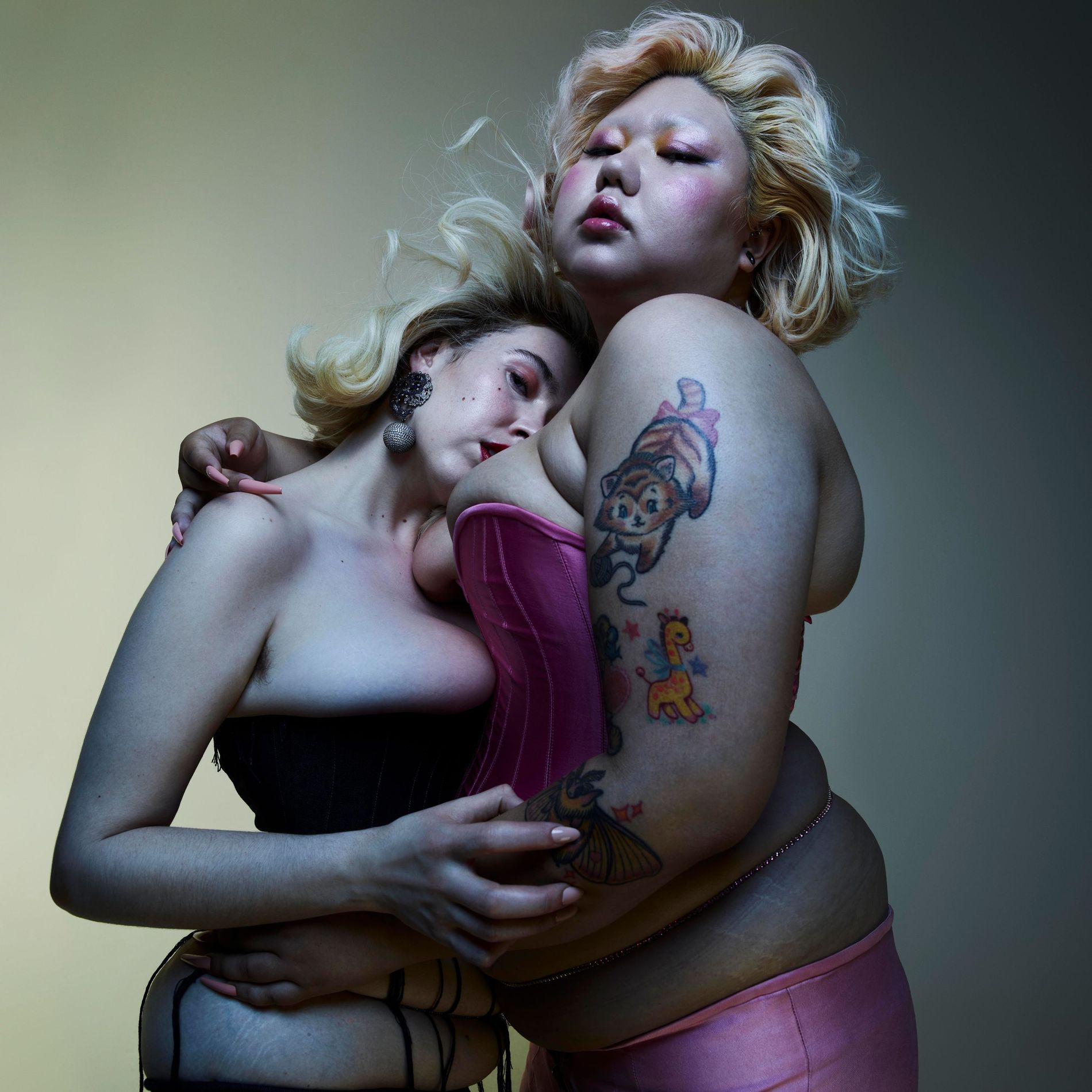 Michaela Stark is known for highlighting body parts that are often something people hide based on "traditional" beauty standards. Stark often models for her own designs, both for fashion purposes and for art. "I love styling it so I have my belly or nipple out, or both," she says of wearing her designs for a night out or to an event. "My pieces don't feel constricting at all, I actually feel very free. It's kind of like I am in drag. I take on a bit of a different persona, feeling decadently dressed up head to toe." And when it comes to art, she says she likes to go to more extreme. "Shoots and performances give me the opportunity to really experiment and play with the couture that I create, without having to think about practicality. I can create a fantasy moment, that truly exists in real life, even if only for the split second needed for the photographer to capture it."
Dodo Potato is a big fan of Stark's work and they have been collaborating together a lot recently. "I love her work so much, her designs are absolutely stunning but more importantly, I love her vision and everything she does in terms of going against societal beauty standards," says Potato, "it's really helped me to embrace my body and love the bits of myself I didn't use to like before."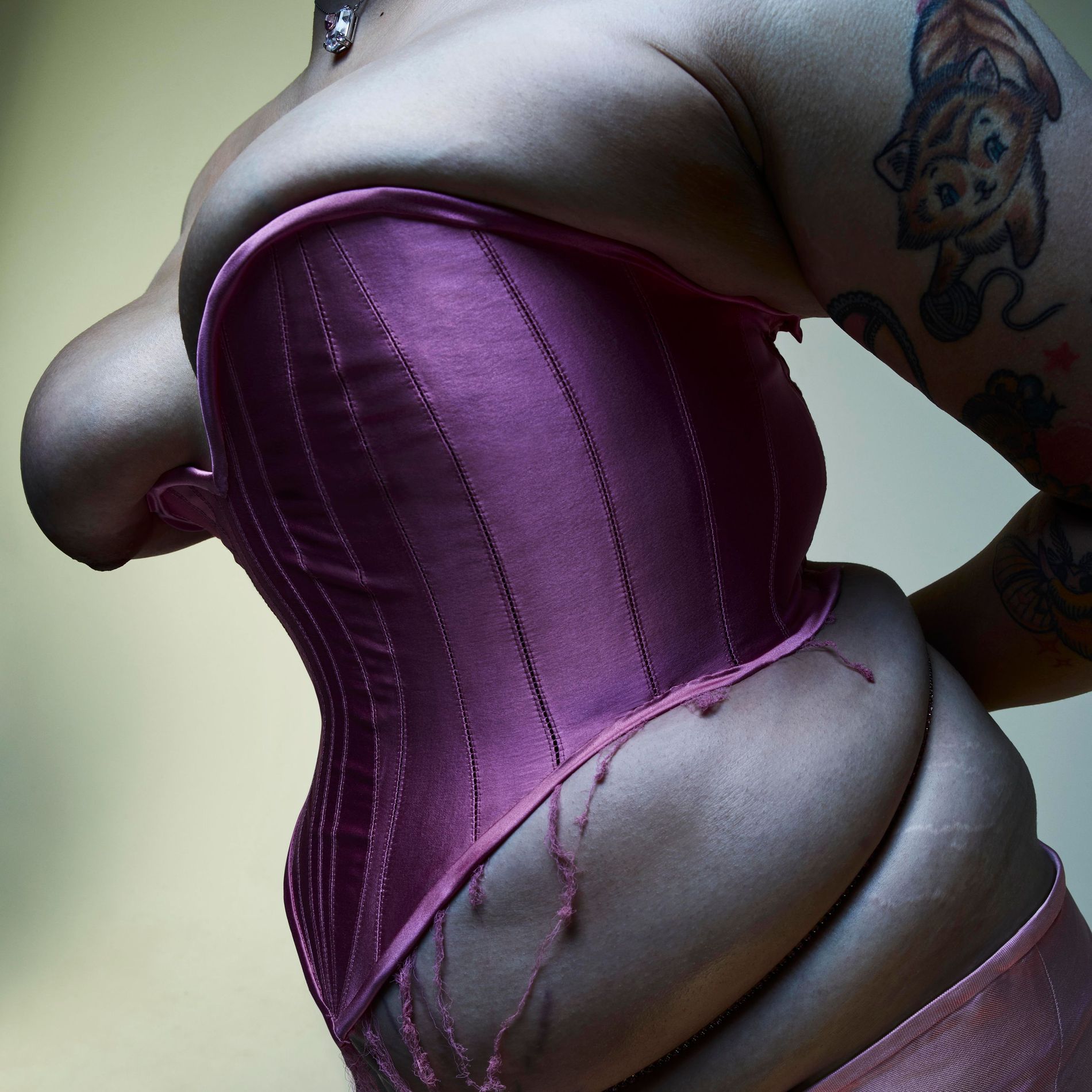 Dodo Potato wearing a Michaela Stark corset. Photo: Sølve Sundsbø
Potato is hopeful that more people can experience this feeling of liberation, whether with corsets or other items, and that the concept of gender-specific clothing can be consigned to history, yet they admit there is still plenty of work to do. "I can see lots of bigger brands are trying to make an effort but I think a lot of it is still performative. Like when brands promote 'gender-neutral' clothing but they're still categorised as 'male' or 'female' in their shops and websites. What's the need for that? Just categorise it by clothing type!"
Stark recently wrote an article on this for British Vogue, where she discussed how many luxury brands are failing at this kind of inclusivity behind the scenes, and how it's the younger generation, such as designers Sinéad O'Dwyer and Di Petsa, who are leading the way. "I would say that lingerie in general is going in an inclusive direction, which can sometimes include corsetry," says Stark. "There are many young lingerie brands that are challenging social constructs around beauty, gender, age and sex, which is great!"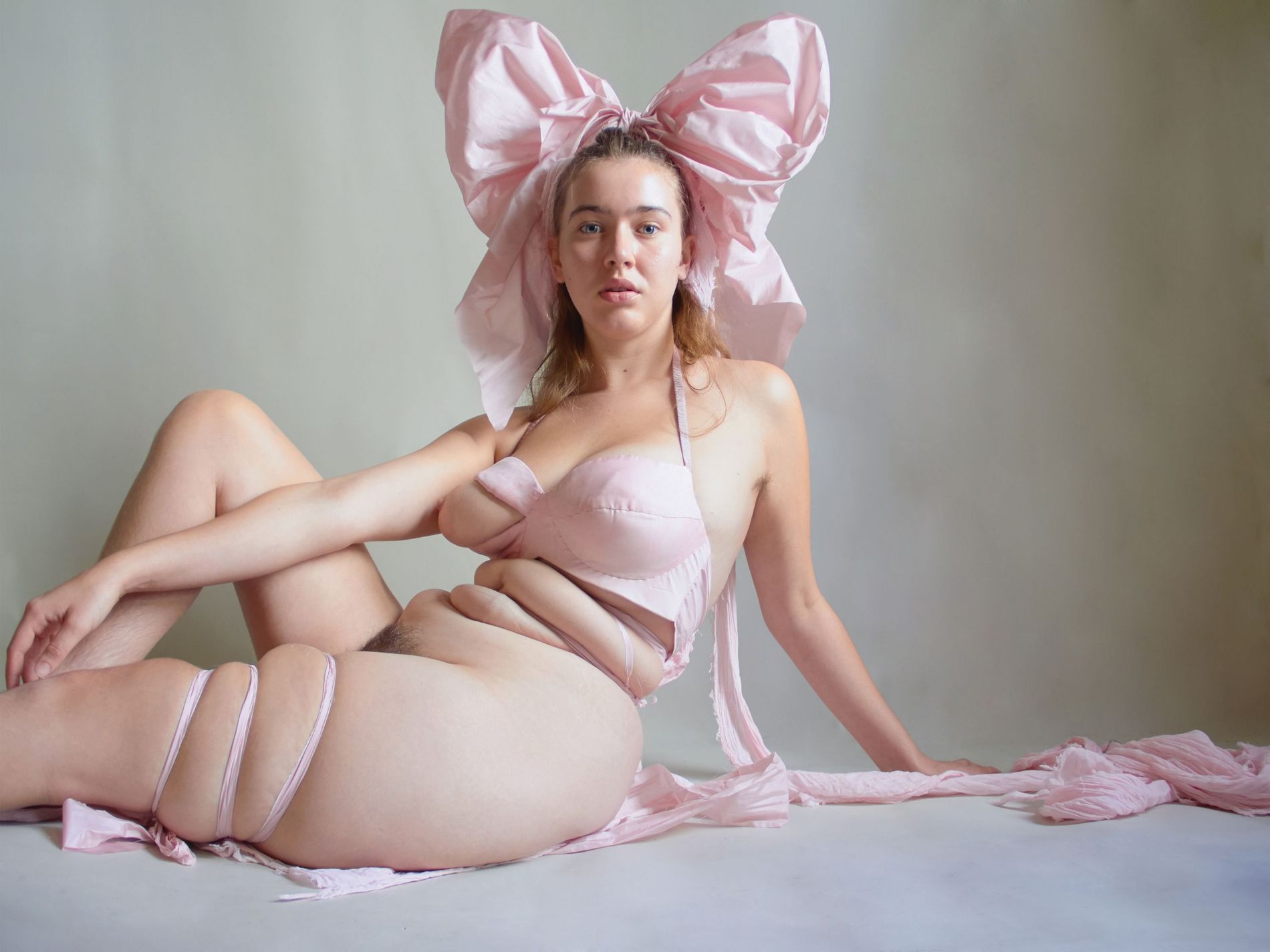 Michaela Stark. Photo: @ladominisima
So what tips do Potato and Stark have for someone who would like to start incorporating corsets into their personal style but has been afraid of doing so before. "There's a difference between corset styles and also corset-style tops that don't actually do anything," says Potato. "Decide what you want and start off with just one before buying a whole new wardrobe." Stark agrees that there's an important distinction between actual corsets and corset-like styling. "Real corsetry is a very specific skill and niche. People who make this kind of corsetry are usually interested in history or couture as a craft, and are concerned with upholding traditional dressmaking skills that otherwise may be lost through the industrialisation of fashion, and fast fashion in general," she says, adding that "it depends how you want to wear the corset: do you want to wear it for just aesthetic, without actually shaping the body?"
Nevertheless, Stark encourages everyone to try it. "If it's just for aesthetic, then I couldn't give more reasons to go for it. You can wear it on its own, or if showing that much skin scares you, style it on top of a T-shirt or long sleeve top." She also recommends starting slow and really understanding your limits: "You can ease into it with time," she says. And that goes for everyone.