"I've studied a lot of designers, and what distinguishes Clare is that she makes great clothing with a female essence," says Yukihiro Katsuta, Uniqlo's head of research and development
Clare Waight Keller is the designer behind Meghan Markle's royal wedding dress. During her three years as the LVMH-owned house's first female artistic director, she put the likes of Cate Blanchett, Rachel Weisz, and Charlize Theron in Givenchy couture. Her exit was announced in April 2020, just as the world was locking down amidst the first wave of Covid, and she spent the early part of the pandemic with her family at home in the English countryside, not a bad way to wait out the crisis, all things considered. But by early 2022 she was back in London and seriously underemployed, as the feminist sociologists might say, another woman squeezed out of the luxury fashion sphere.
Enter Yukihiro Katsuta. The head of research and development for Uniqlo and the man responsible for initiating the Japanese company's 2009-2011 +J partnership with Jil Sander was on the phone. "I've studied a lot of designers, and what distinguishes Clare is that she makes great clothing with a female essence," he said on a recent visit to the company's meatpacking district headquarters in New York. "I believe her wealth of experience and her designs that fully appreciate the modern woman will usher in a new standard of LifeWear for women."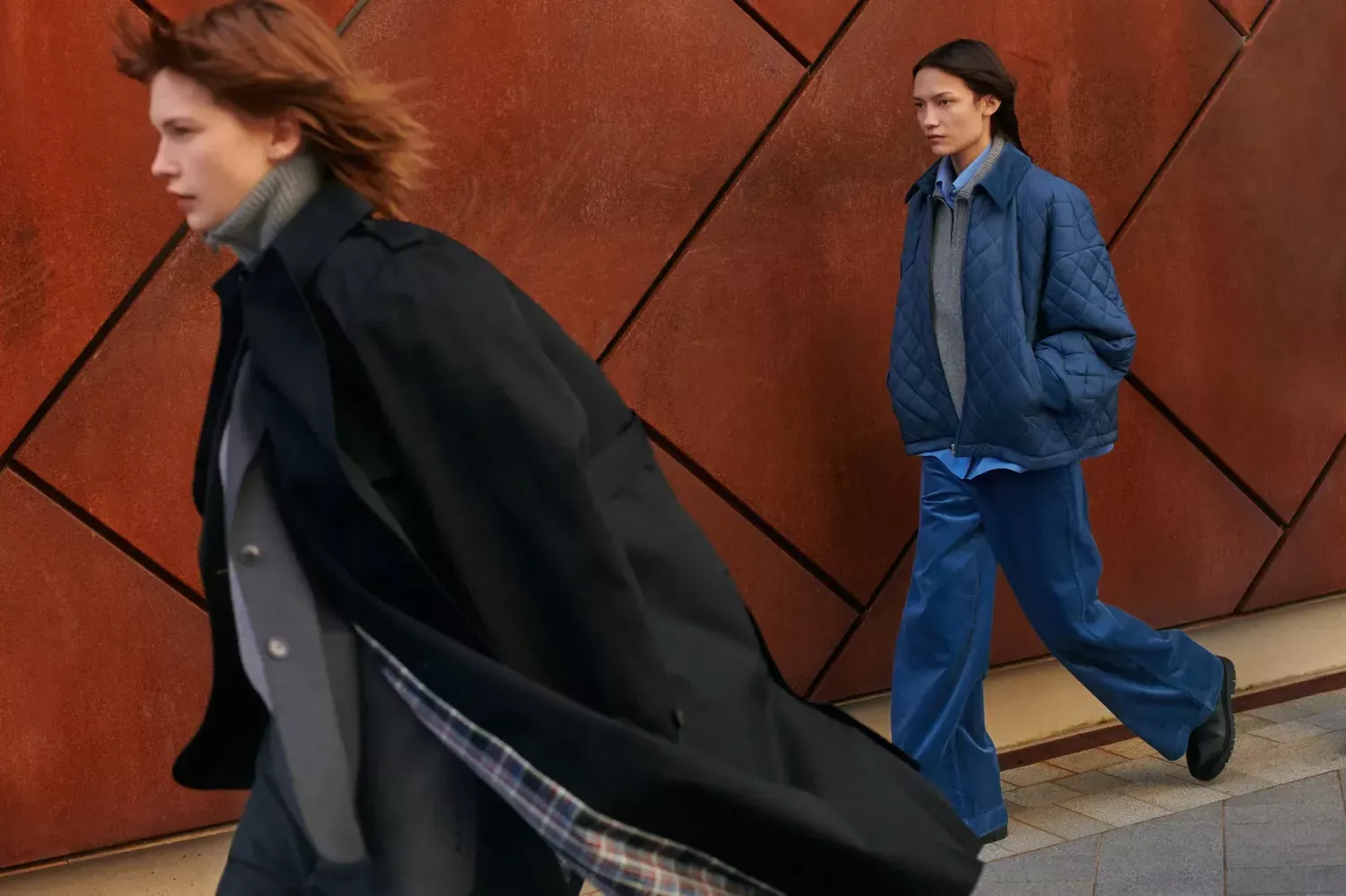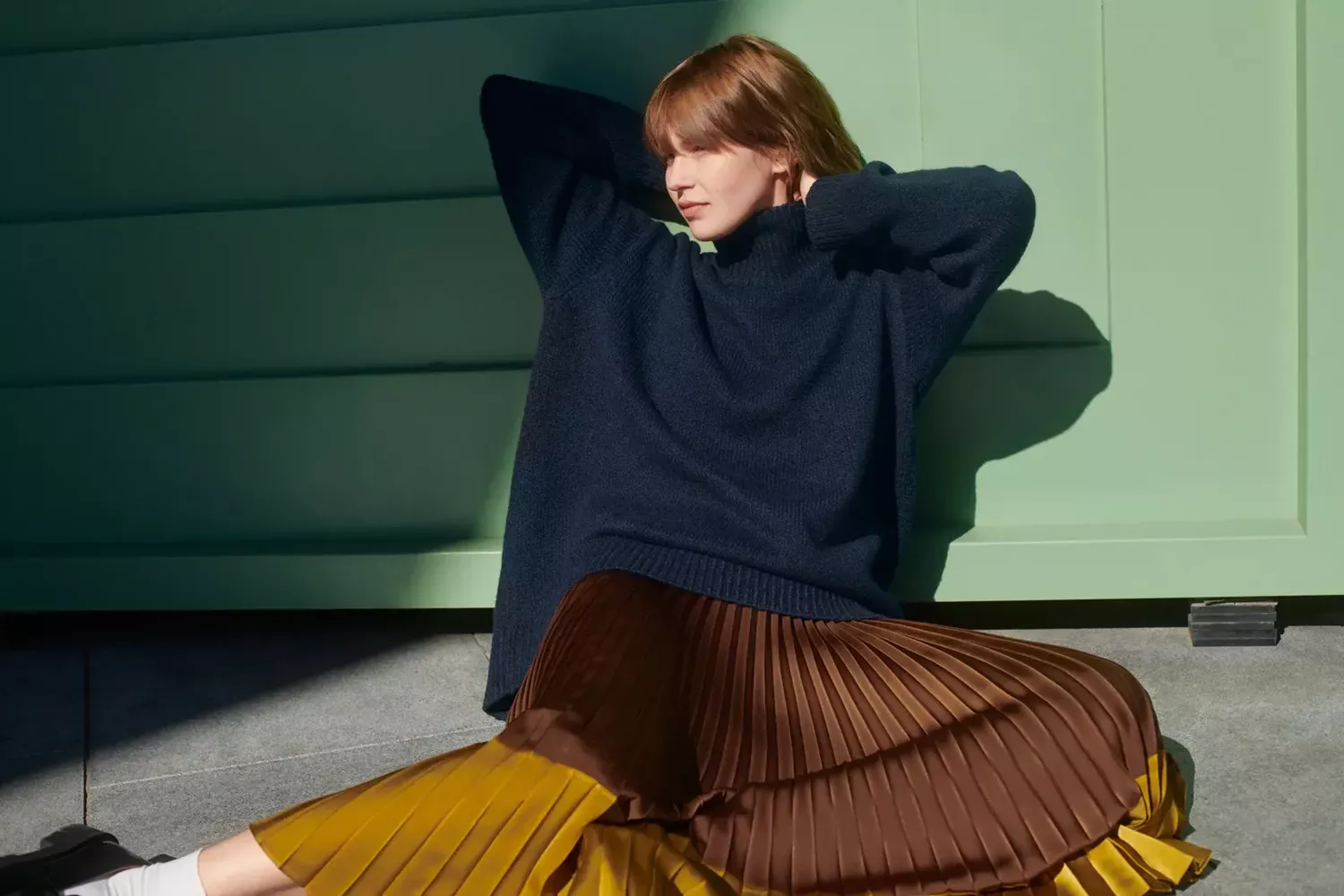 Would Clare like to talk about working together? Why yes, she would. "It started really organically," Waight Keller said. "But in the end, it looked so strong as one story that we decided that maybe it could evolve into its own label." Uniqlo C makes its debut in 1,500 Uniqlo stores around the world, and on the company's e-commerce site on September 15, and it's easily the biggest exposure of Waight Keller's career, after that royal wedding gown.
The fall 2023 launch collection is a distilled lineup of 30 pieces, many of which echo the designer's work at Givenchy and the six years of Chloé collections that predate it. "I wanted to bring the essence of what I do: fluidity, movement, femininity—those were really key," she said. "But I also wanted to bring my sort of British sensibilities—the fact that I've always loved a little bit of this boy-meets-girl style, and the idea of attitude dressing."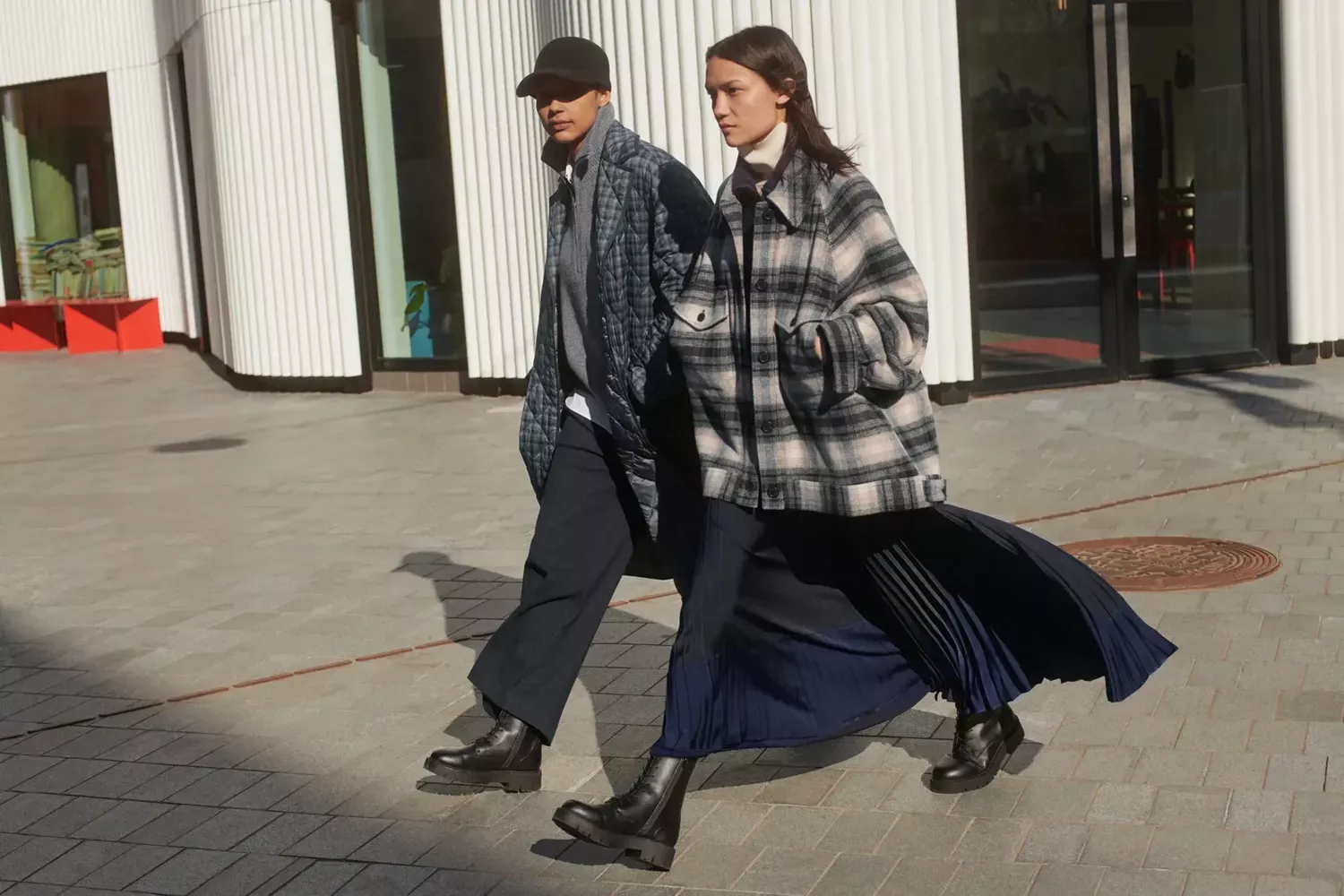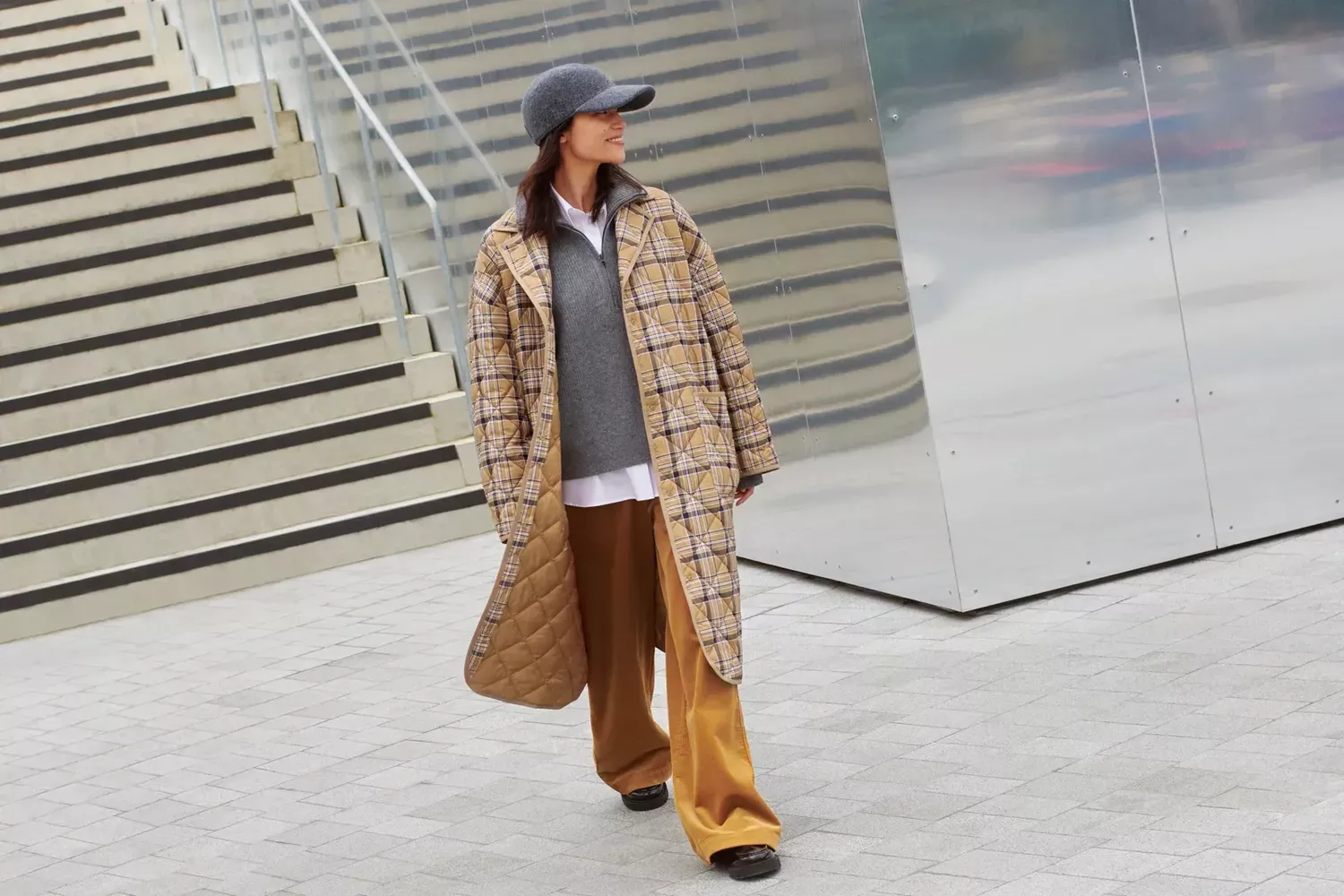 The key piece is the trench. In the campaign, it's sized up for a generous fit, but otherwise it's classically tailored with a contrast checked lining that gives the water-resistant gabardine a pleasing substantiality. Other pieces, from wide-wale cords and cocoon-shaped shackets to wrinkle-proof pleated skirts and drawstring-waisted dresses, have been cut with an eye for comfort. The collection is informed by the ways in which Waight Keller sees the pandemic having reshaped women's perspectives about getting dressed.
"It's this idea of an effortless wardrobe that's really focused, and captures chic, casual, weekend—all the elements of everyday lifestyle for this customer." The puzzle, as she put it, is combining that sense of comfort with performance, quality, and price, "and getting all of those things to come to a beautiful result." That's where her color sense came into play: The peachy orange and butter yellow pieces will conjure Chloé memories, where her best collections blended confidence with a sense of the carefree, but there's also sapphire blue and tomato red amidst the neutrals.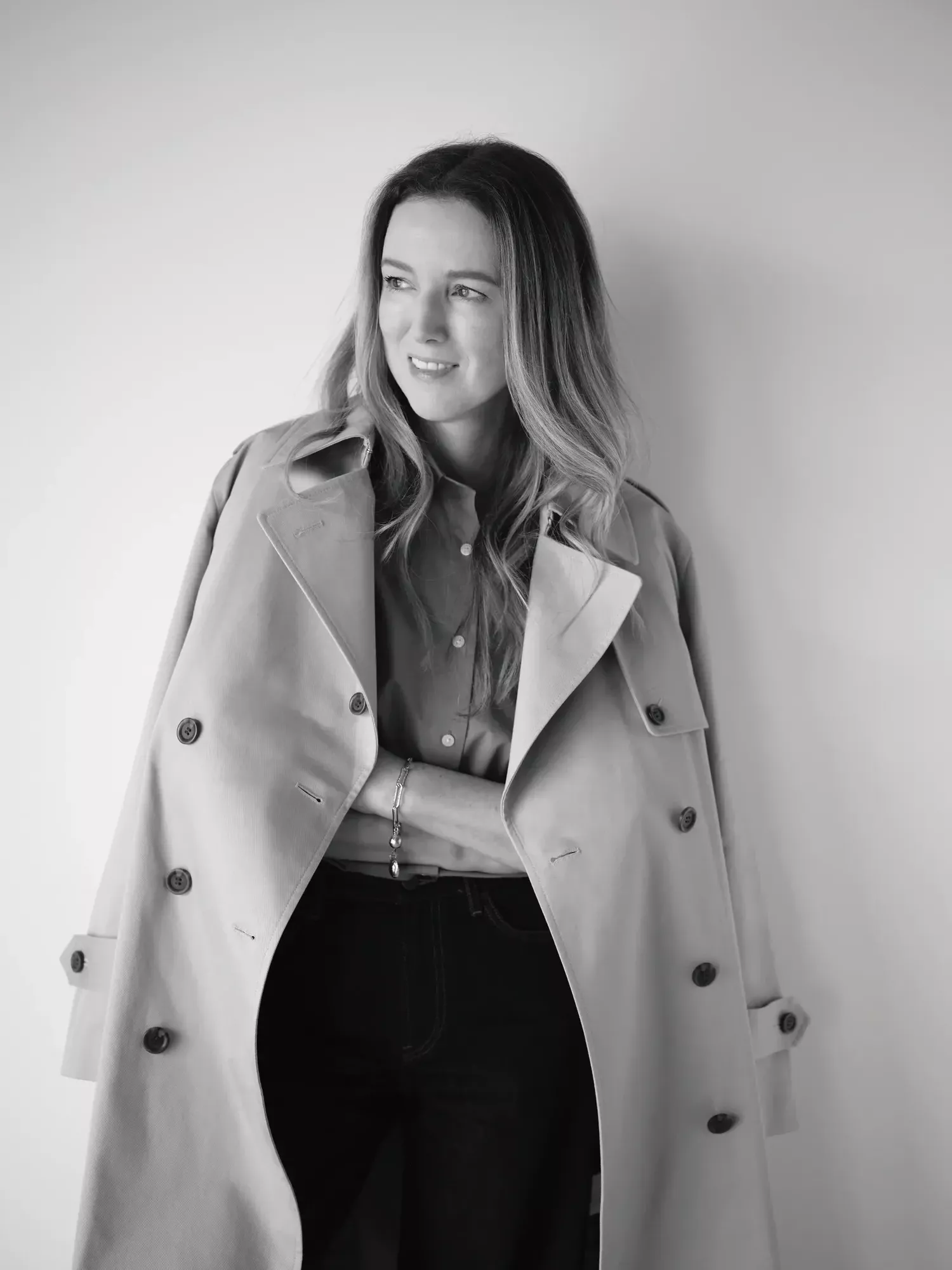 Waight Keller wears the Uniqlo C trench. . Photo: Courtesy of Uniqlo
To be sure, Uniqlo is a departure for Waight Keller, who reestablished Givenchy's couture atelier when she was at the Paris house, and started her career with Tom Ford at Gucci. But working on a massive global scale—dressing the world, so to speak—provides its own kind of luxury, she said. "It was a full six months of just working on 30 pieces, all the way from doing the different fabric trials to doing up to five fittings on things, which is not normal. Usually [at luxury houses] we're racing through two or three and then on to the next."