Vogue Scandinavia's music expert, Doris Daga, delves into our obsession with the music of the holiday season
The gentle timbre of silver bells, and the soft fall of the first, glistening snowflake from the cloudy skies. It seems as if Christmas-time comes earlier and earlier each year, and undeniably, the return of the Yuletide is marked with the return of the classics.
Like on queue, the Carol of the Bells echoes throughout the globe, bringing with it a bittersweet bag of emotions. Joy, familiarity, dread, and anxiety all fit into the snow globe which we all compulsively shake each year to see the glitter float around.
Why is it that we feel the need to listen to the same songs on a loop, for about three months of our year, without break? In any other time of year, a pop song that has been overplayed will be despised by a whole generation until their children rediscover it twenty-something years later. Christmas music, however, is forever loved and forever played.
Having grown up almost exclusively on jazz, Nat King Cole, Bing Crosby, and Frank Sinatra's iconic Christmas albums were the chosen favourites of my household. The Beach Boys' Christmas Album joined the club once I moved from Stockholm to Los Angeles at ten years old, a record which has come to my understanding is almost an exclusive West Coast favourite.
Once the snow was a no-go for my Christmas Eve, being replaced with desert winds and the honking of the 405 freeway, Nat King Cole's familiar tone after the soft strings, "Chestnuts roasting on an open fire, Jack Frost nipping at your nose," was the most Christmas-y sentence anyone had ever sung, transporting me to the Swedish-tundra I used to call home. To say that The Christmas Song fills my entire soul with warmth, thankfulness, and a longing for a gingerbread cookie dipped in hot cocoa by a fireplace with a warm snuggly blanket and a cute dog, is an understatement.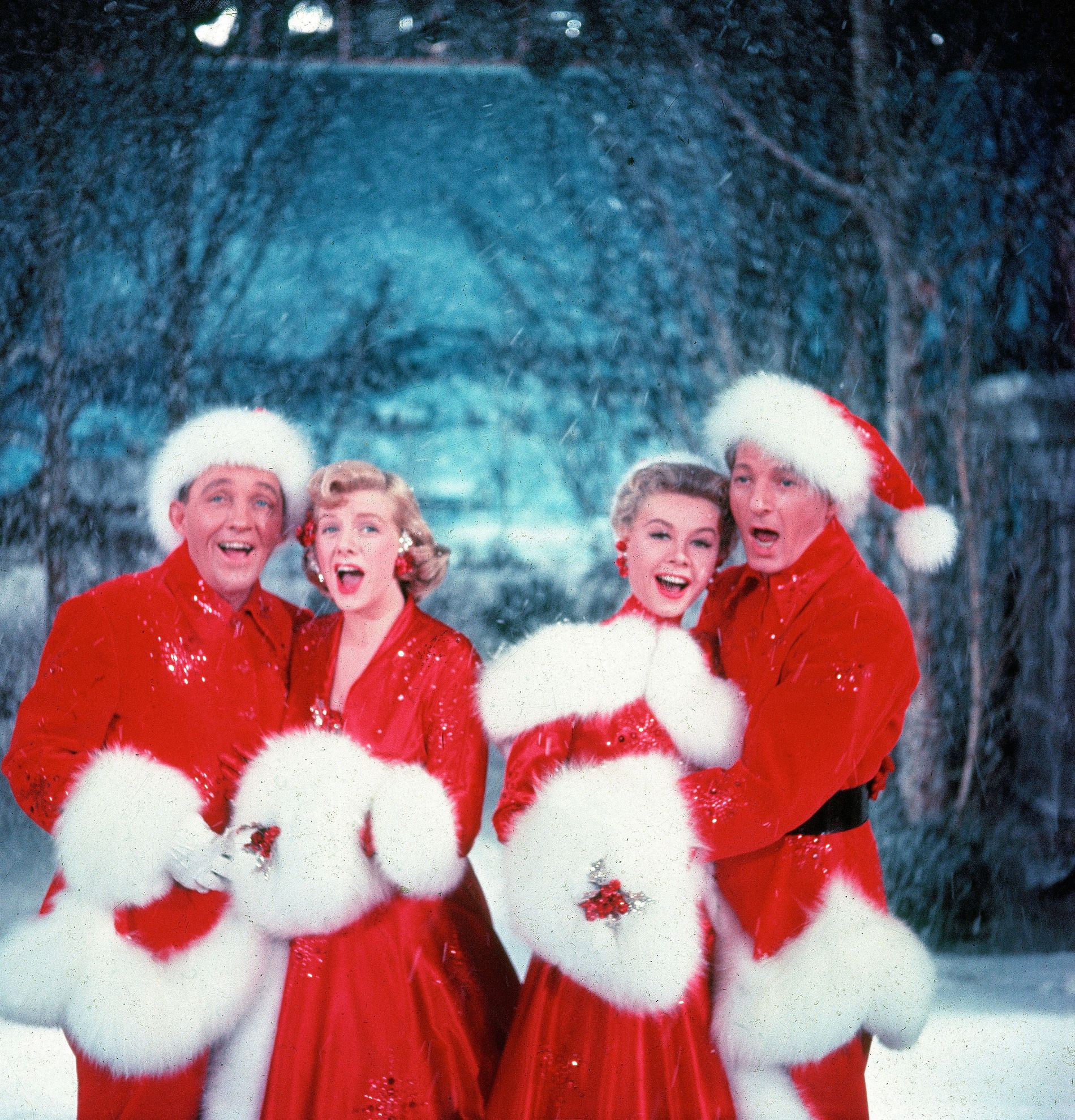 Photo: Getty
This is no short of a universal experience, with most people being able to drop a line from a Christmas song or two, no matter one's location or religious affiliation. I grew up irreligious - bordering on atheist, like many Scandinavians I know, and yet Frank Sinatra's Silent Night is one of the key sonic memories of my childhood. The crisp, golden sound of the Christmas records from the 1940s and onwards cannot be replicated, a testament to their everlasting impact: the holidays are a time for the classics. Traditions are strictly observed, and that includes the music we listen to.
However, once in a blue moon, a new song comes around with a melody that feels like you've known it for a lifetime. Wham's Last Christmas and Mariah Carey's All I Want for Christmas are both bonafide classics, and even Ariana Grande's Santa Tell Me is slowly but surely moving up the ranks each year. I spoke to Ilya Salmanzadeh, producer and songwriter behind Grande's hit, on the appeal of this Christmas-time track: "We just did what we thought was great for the composition of it. I think the originality of what it is — it has found its own pocket in the Christmas song spirit." It seems to have worked, as Billboard just crowned Santa Tell Me as the best Christmas song of the 21st century.
As Frank Sinatra said, "Oh, by gosh, by golly" is absolutely right. It is time to recognise Christmas songs as pop hits, with Let it Snow! Let it Snow! Let it Snow!, Jingle Bells, and Happy XMAS (War is Over) for example, as some of the catchiest songs ever written. There is a forgiving shimmer over Christmas music, so as pure pop goes, this is the time of year when you can put it on completely shamelessly.
Familiarity is key, and Christmas is about coming together in a time of need. Whether in the midst of the darkest days of the year in Scandinavia, or away from your family across the Atlantic, the holidays break the chore and bore of the everyday hamster wheel. It is a time to reflect on everything we have in life, everything we've learned, as well as the time, to actually show the adoration you hold for your loved ones. Whether through the art of gift-giving, the decoration of a glittering green tree, or through the three-part harmonies in the Andrew Sister's version of Mele Kalikimaka (Merry Christmas).
Although it is a sentiment we hear year after year, Christmas truly is the time to spend with the people who make up your family, from biological to chosen, and if music doesn't bring people together, I don't know what does.
Listen to Vogue Scandinavia's holiday soundtrack, curated by Doris Daga: