Crafted by the very best talents in Scandinavia this is one to add to your playlist
Every Friday brings the bountiful roundup of the week's best new music releases. This week, Charli XCX hit the jackpot. Her new single, called Good Ones, marks the beginning of a new era for Charli. A 'dancing with tears in your eyes' tune, this is pop at its best. A total of two minutes and 16 seconds, it's short, sweet, and first and foremost, poisonously addictive.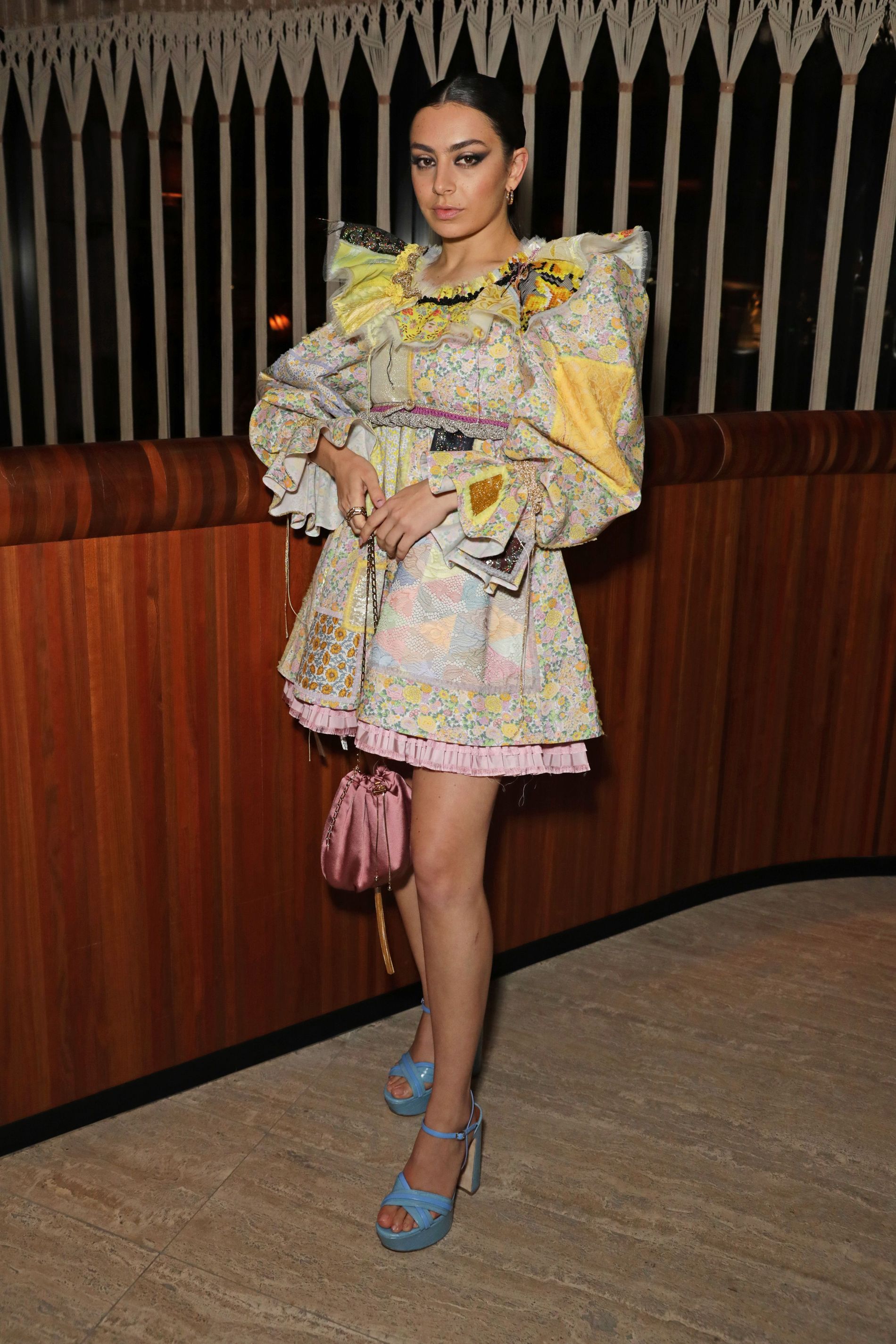 Charli XCX attending the LOVE Magazine LFW Party.
The extra glitter on this dance floor, though, is the fact that the track is crafted by Scandinavia's finest songwriters. Four swedes, a Norwegian, and a British pop star walk into a music studio, and this is the dazzling result. Good Ones is written by Noonie Bao (Zedd's Stay), Caroline Ailin (Dua Lipa's Don't Start Now), Oscar Holter (The Weeknd's Blinding Lights), the duo Mattman & Robin (Imagine Dragon's Believer), and Charli herself, with Holter also producing. Considering this is the group of Scandinavians who have time and time again and again saved pop music, it is a safe bet that this is the song of what I'm going to call 'Sad Girl Autumn.'
The track, to put it simply, is pure pop. In the recent past our pop icons have opted for softer, streamable songs which add a moody background into the romanticisation of your everyday life. Charli, however, wants us to dance our brains out. The music video, directed by the Hannah Lux Davis (Doja Cat's Say So, Ariana Grande's Thank U, Next), takes place at a funeral. Charli is clad in black, however, her look is completely sheer. She dances next to and on top of a white coffin— this is Coven chic at it's finest.
As the pandemic makes the chances of our returning to the dance-floor ever more dim, this is the Scandi sonic pick-me up that we not only want, but deserve.
Listen to Charlie XCX's latest single: