Beloved Swedish men's underwear brand CDLP introduces women's for the very first time. We sit down with head of design Ingrid Guttormsen to hear every detail
CDLP is synonymous with one thing: men's underwear. Founders Christian Larson and Andreas Palm have spent four years perfecting every detail – from fabric to seam-placement – of their boxers and briefs, loungewear and t-shirts. But what do they do when they've got their men's offering exactly right? Well, they foray into women's, of course. On September 23rd, the Swedish brand launches their very first women's collection of underwear, bralettes, t-shirts and tank tops via Net-A-Porter.
When Larson and Palm first conceived of CDLP, they aimed to make the sort of underwear they themselves would like to wear. This time around though, this approach wasn't exactly practical. So nearly two years ago, when the idea of women's was still in its infancy, they brought on Ingrid Guttormsen as head of design.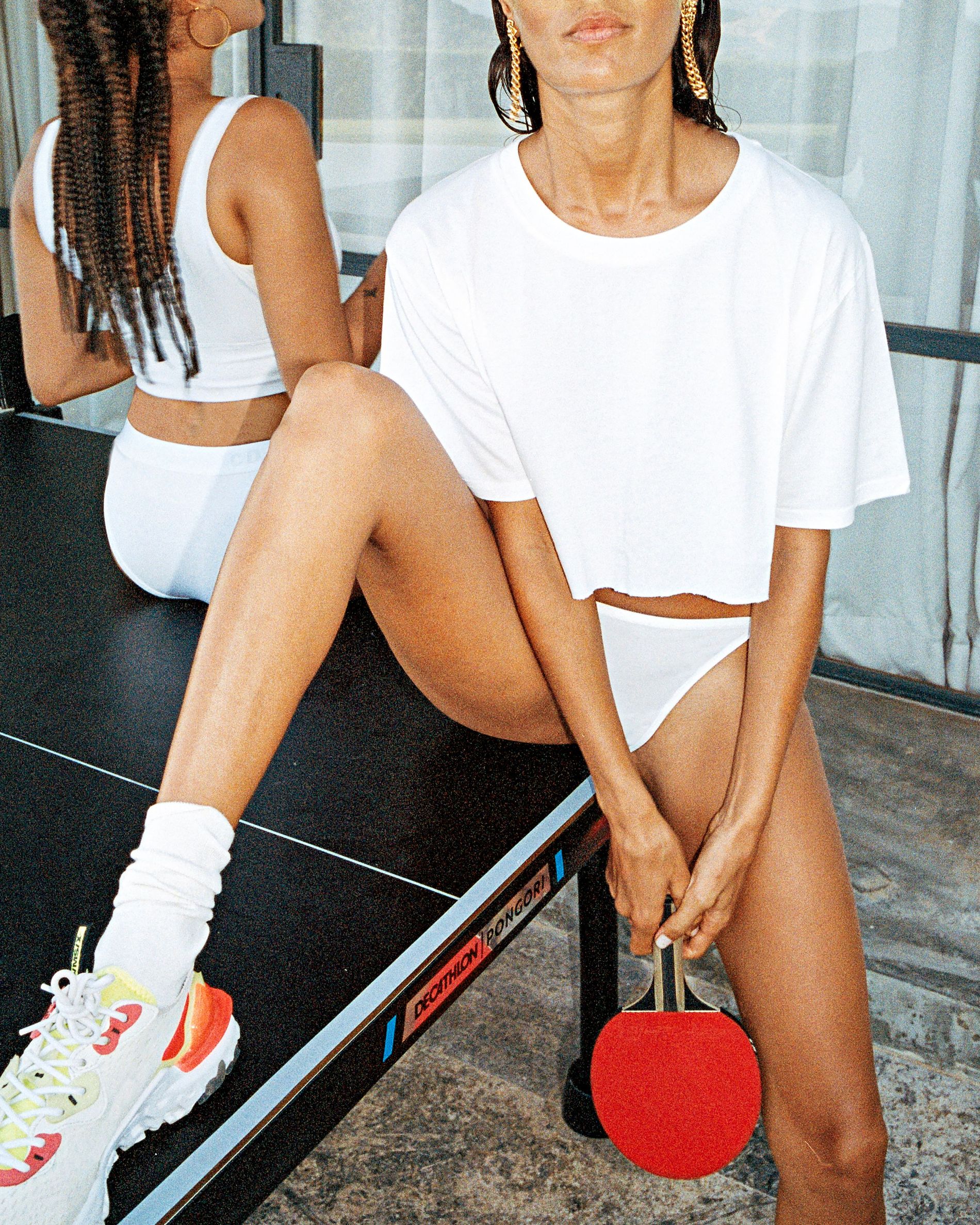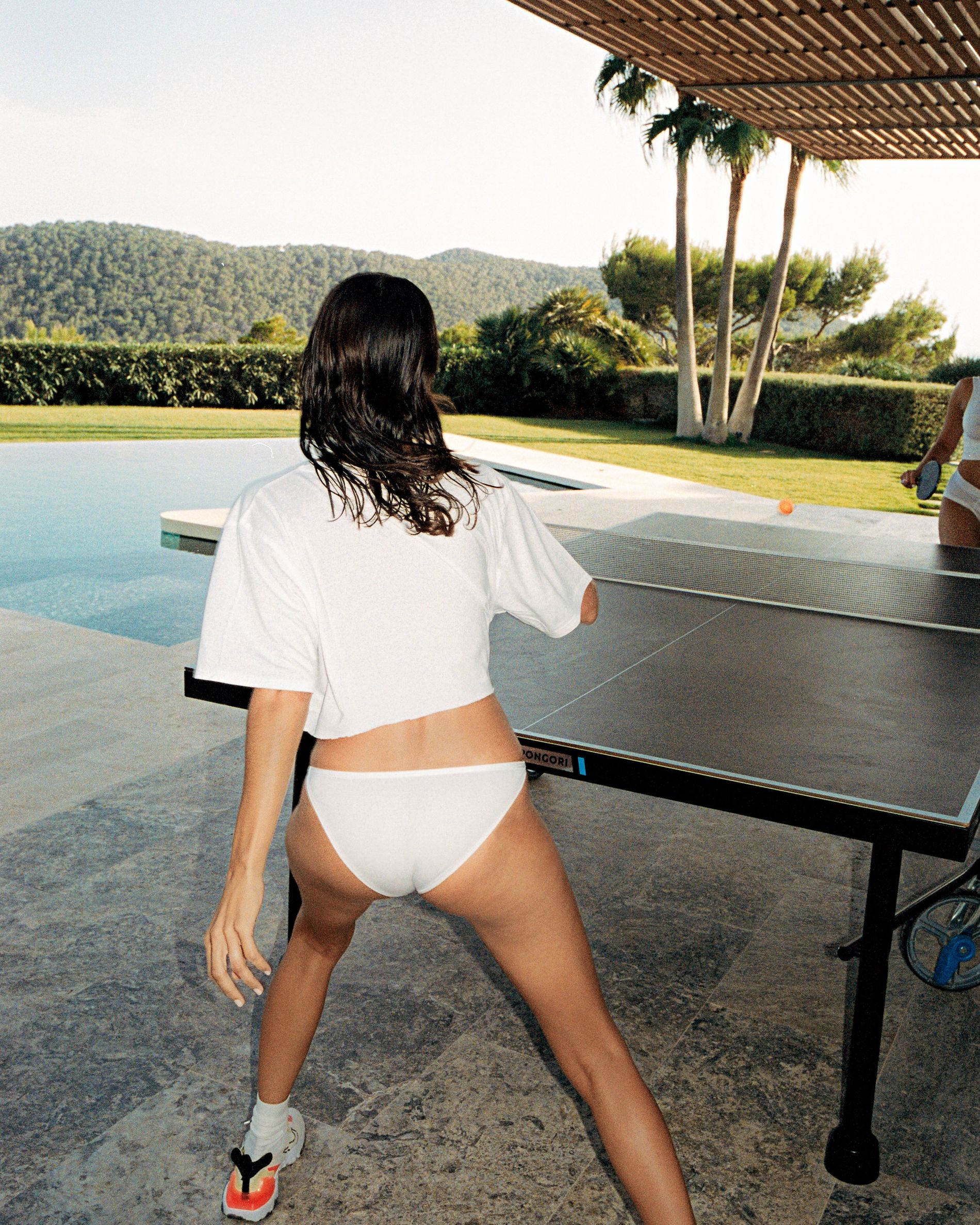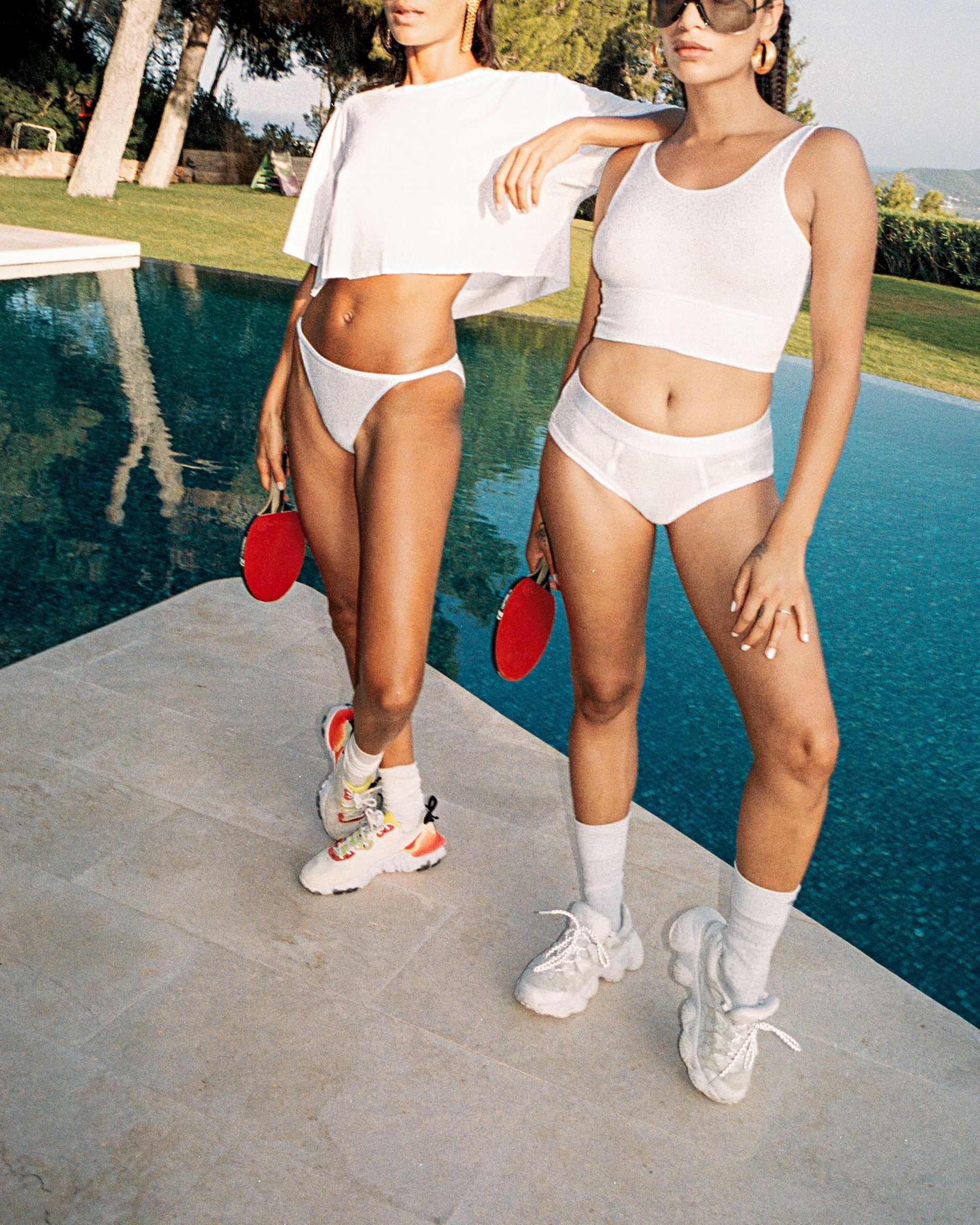 "[Larson and Palm] tried to revolutionise men's underwear by putting a ready-to-wear eye on it – where they attach the waistband, where the seam should sit and the logo," says Guttormsen. "It was interesting to bring that same energy and particular attention to detail – like you have in tailoring – and approach it that same way with women's underwear." With a resume that spans from Maison Margeila's MM6 to Alexander Wang, she was suitably prepared for the assignment.
Guttormsen and I are sitting at a grand boardroom table in CDLP's new office, a topsy-turvy old building in central Stockholm. Fittingly, the space feels a little more feminine than their last HQ – the rosy red floral wallpaper, the strange slim doorways and narrow staircases. Palm is in the room, but lets Guttormsen do most of the talking. He humbly dubs this new undertaking as "a little bit scary and exciting. It was important for me and Christian to not do underwear that men think is sexy."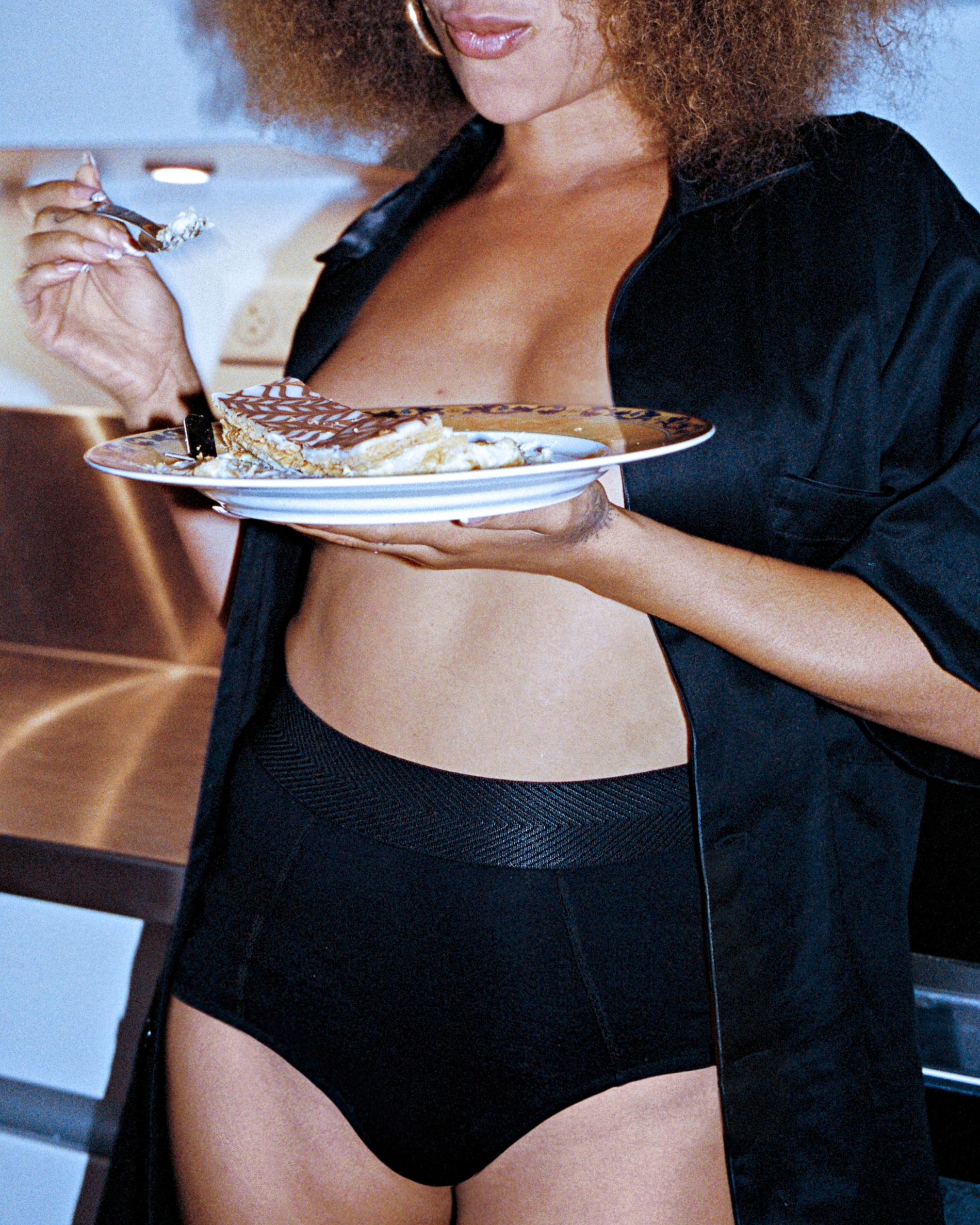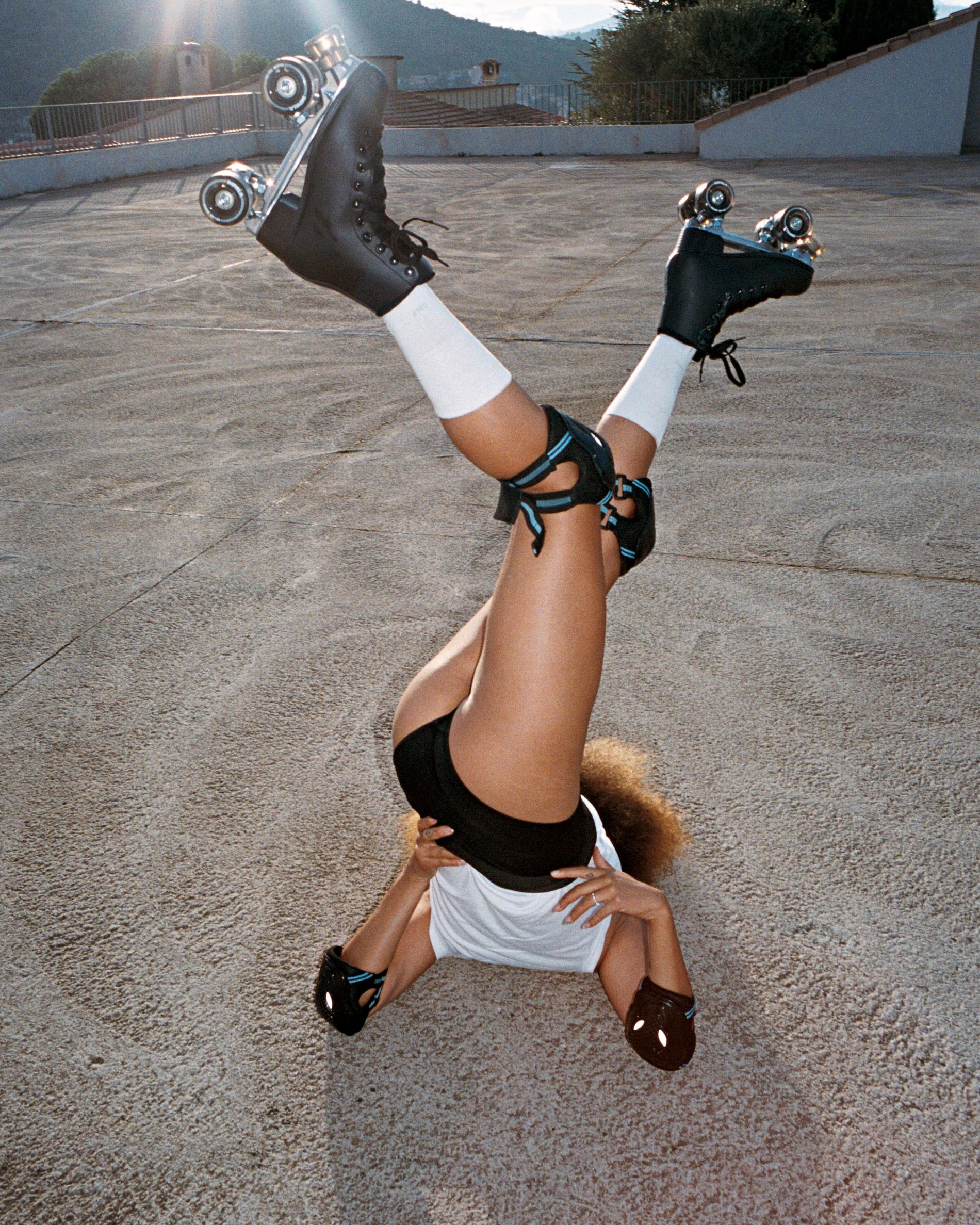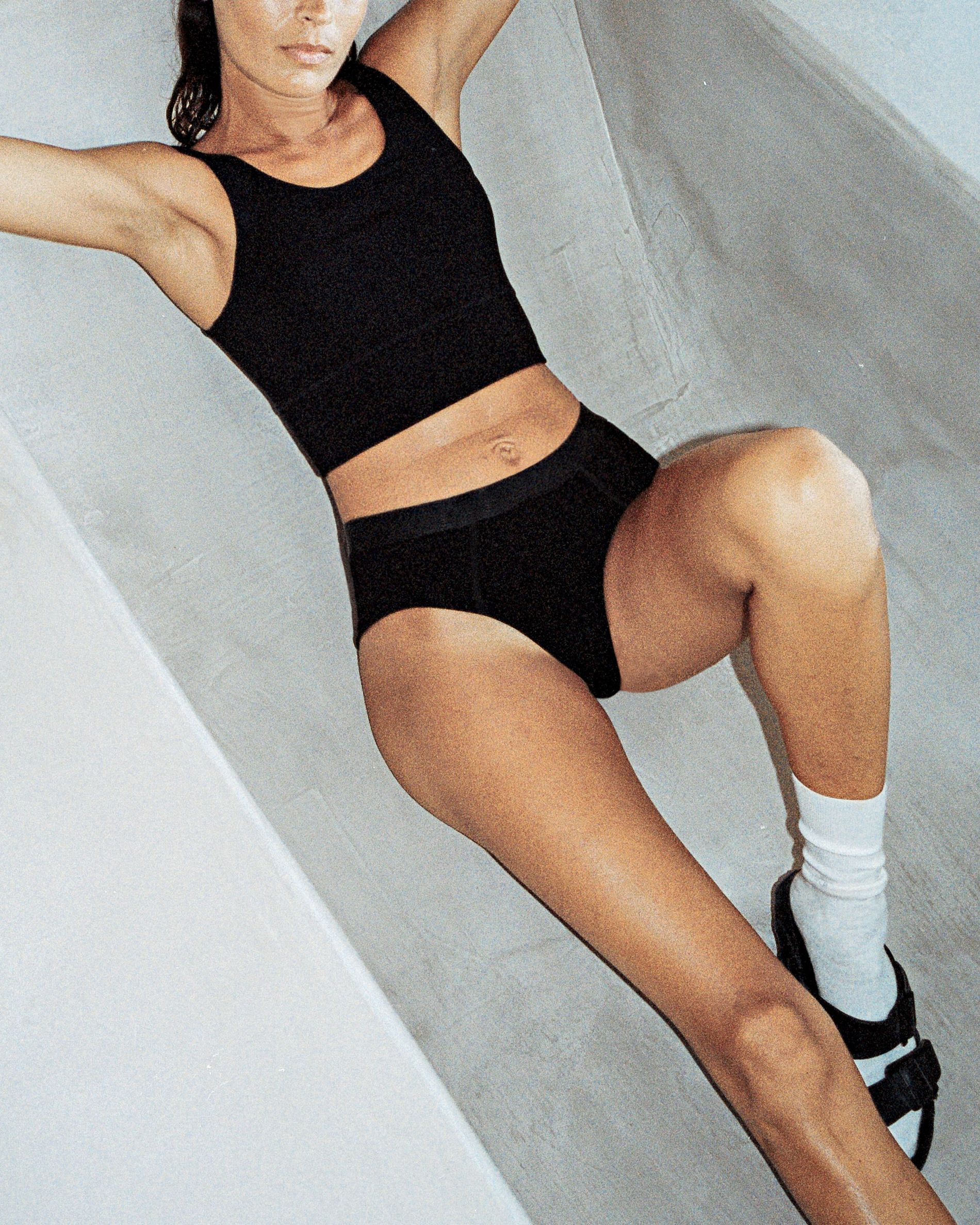 That isn't to say that CDLP's women's offering isn't sexy, with its 90s-inspired high-cuts and effortless simplicity. But when one digs into the details, it's evident that the garments came from a woman's perspective. "When you look through some brands, you just realise it's a guy who designed it, because you have a seam coming straight through your crotch," Guttormsen says. "That should be illegal."
Guttormsen grabs the bralettes and underwear off the rack behind her and spreads them out on the table between us. The menswear inspiration is immediately evident – particularly in the briefs, with their thick jacquard waistbands and front seams. The collection consists of six bottoms – these range in coverage from a thong to a high-waisted brief – three bra-tops and a t-shirt. The range comes only in black and white (for now).
For Guttormsen, the most important consideration was fit. The lofty goal was to "get every curve right and every size right, in every single size". She quickly discovered that the established ready- to-wear grading system didn't seamlessly apply to underwear. "We had to look at the way we are built and how the body actually looks," she says, noting that it took months and months of test panels both in-house and externally to get the specifics exactly right for every body type. "We have a good range of boobs in the company," Guttormsen adds, laughing.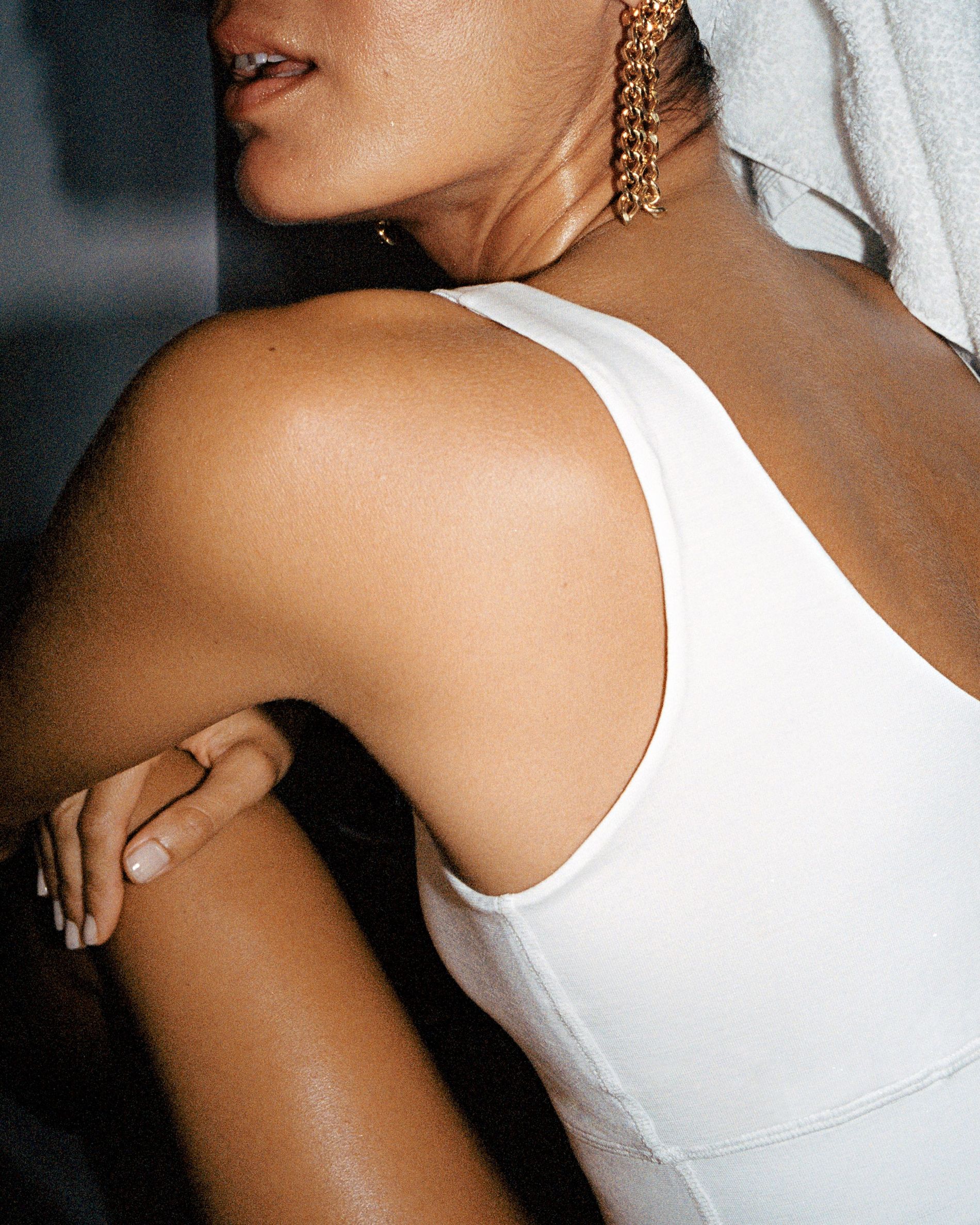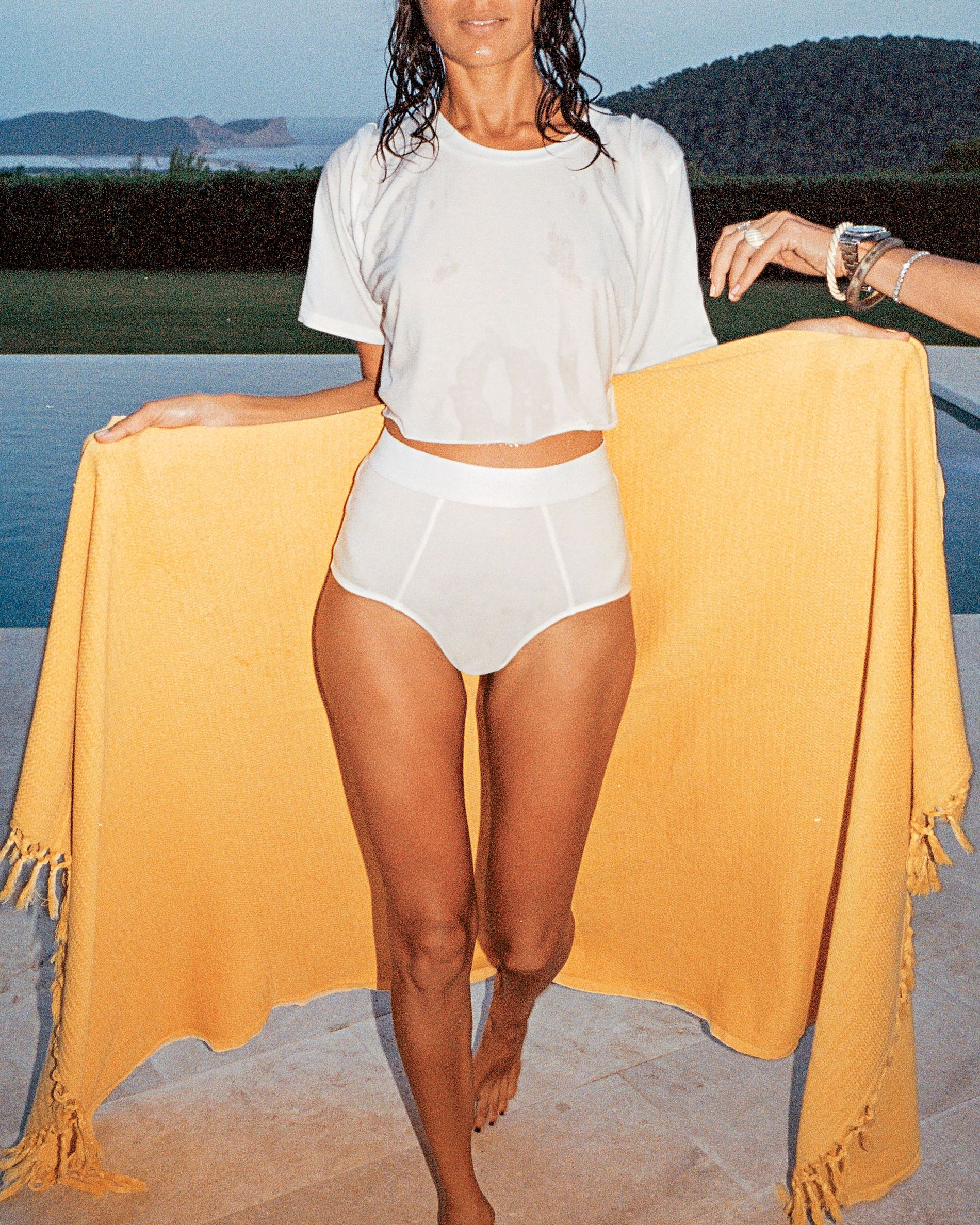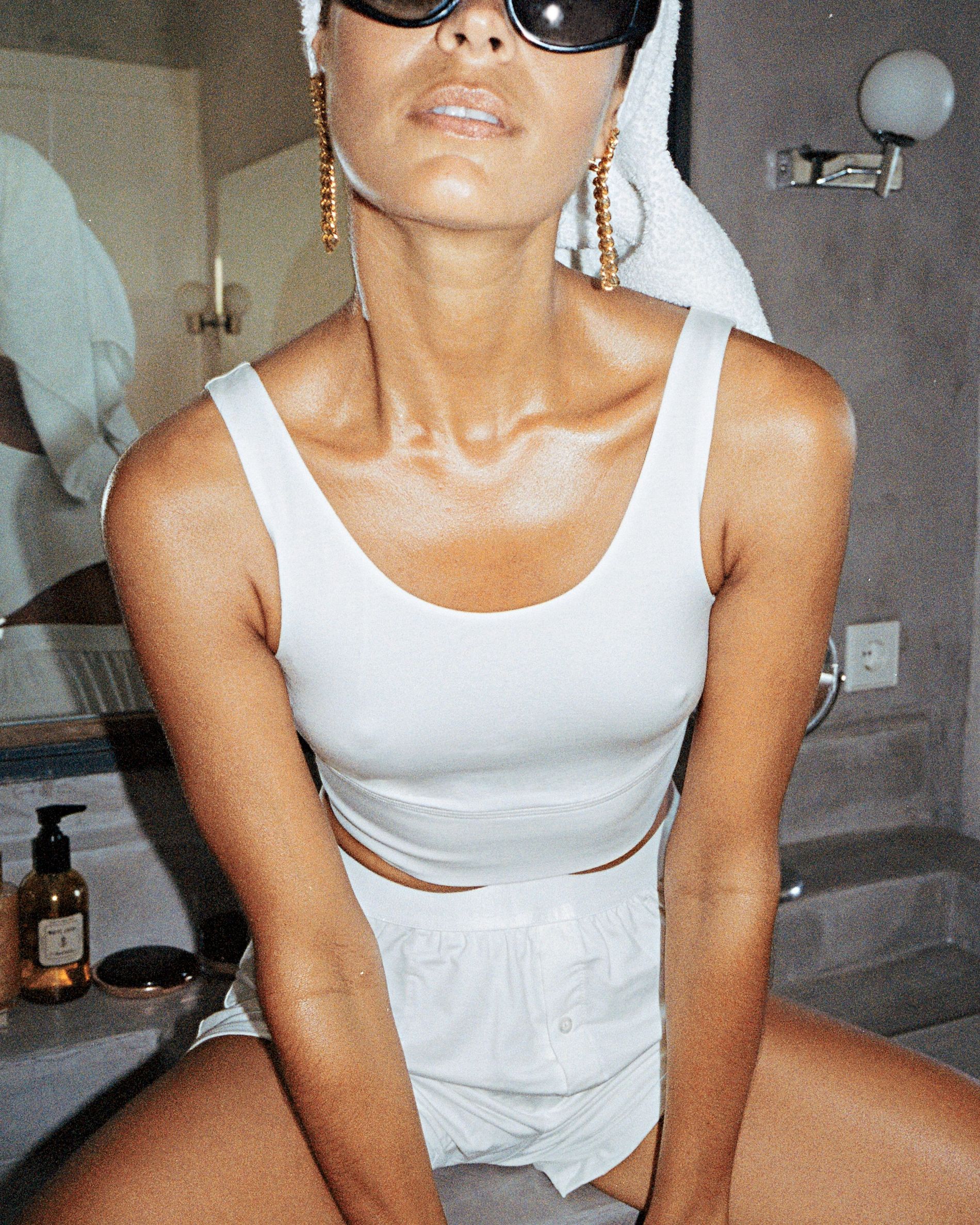 Constructing the perfect women's bras and underwear comes down to a delicate balance of "a super soft, stretchy material" and "something that actually holds the garment in place". The stretchy-meets-sturdy fabric means there's no need for elastic around the thigh opening – no visible lines. Meanwhile, the bralettes, which also range in coverage, forego hook and eye closures because they "take away the flexibility of the material". The straps, however, can be adjusted to a racerback.
All this obsessive thoughtfulness leads to underwear destined to become your every day. In fact, I'm wearing mine right now. "It's intimate, it's close to your body," says Guttormsen. "It almost has to feel like nothing."