Step into the elegant, newly renovated CDLP flagship store in the Swedish capital
The CDLP universe is so beguiling, you want to to jump right in it. Best portrayed via the campaigns – the latest of which features iconic Swedish actor Dolph Lundgren lounging at his Spanish villa – it's a cinematic world drenched in glossy sex appeal with a dash of nostalgia. Hardly the men's underwear campaigns to which we've become accustomed.
"Underwear was all black and white studio shots of muscled athletes," says Christian Larson, who cofounded the brand with Andreas Palm. "We wanted to show another kind of man in another context that was more documentary, more honest, more real." Now you can enter the enchanting CDLP universe, which also includes t-shirts, hoodies, track pants and other essentials, via the revamped Stockholm flagship.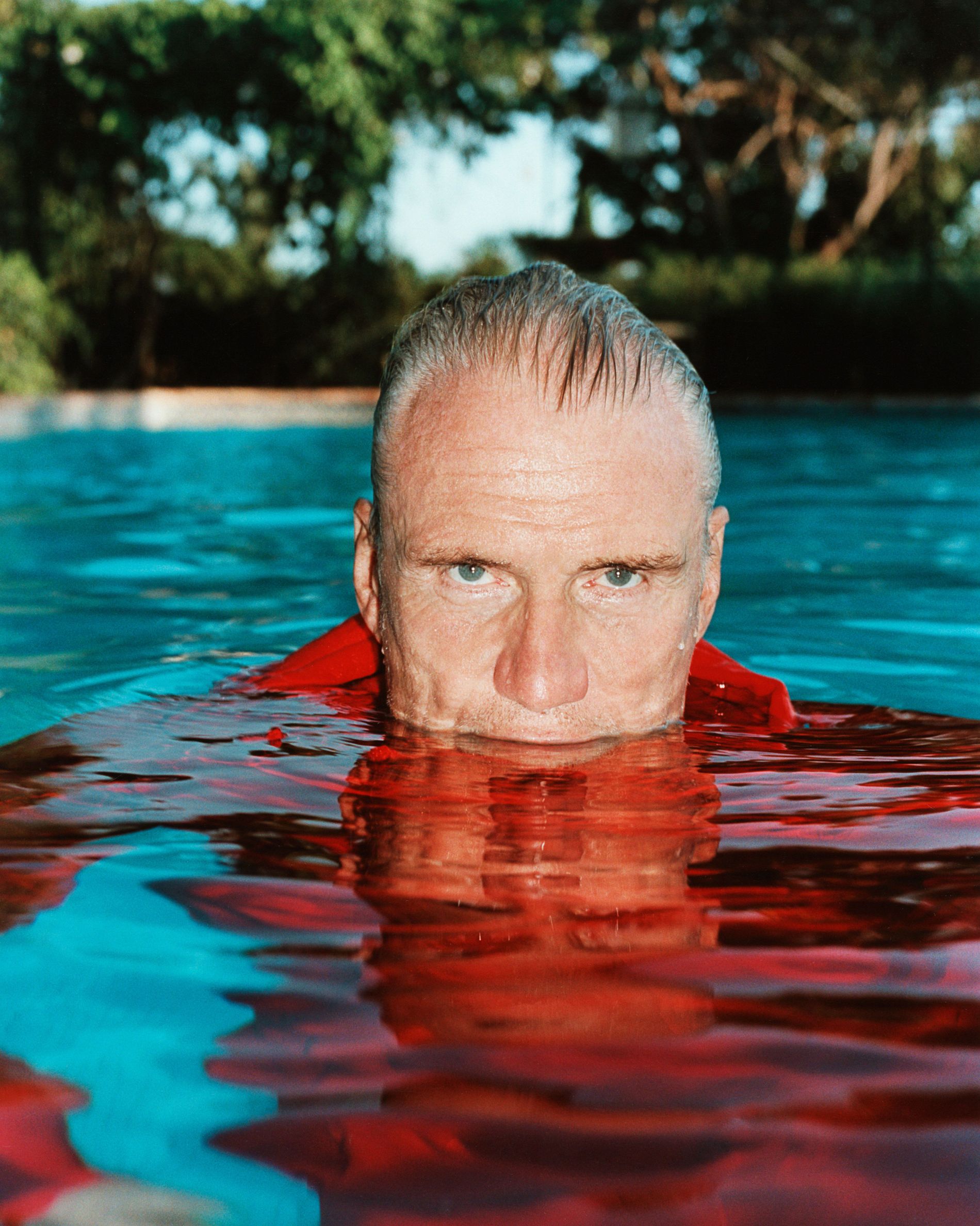 Swedish actor Dolph Lundgren in the latest CDLP campaign. Photo: CDLP
The first thing you'll notice when you enter the space is the lighting. No unflattering florescent top lighting here. Instead, they've opted for movie magical spotlights, which bounce off the aluminium built-ins. "It's the most sustainable metal," notes Larson, as he shows me around the space.
Brought to life by renowned design studio Specific Generic (also responsible for Acne's aesthetically pleasing retail spaces), the space is all gloss and hard edges. "[CDLP's] creative world feels quite unique in the way it combines a premium product, unexpected collaborations and a great sense of humour into a juxtapositions of expressions," says Andreas Bozarth Fornell, the founder and creative director of Specific Generic. "With the latest store, we wanted to transform a part of this world through art and design.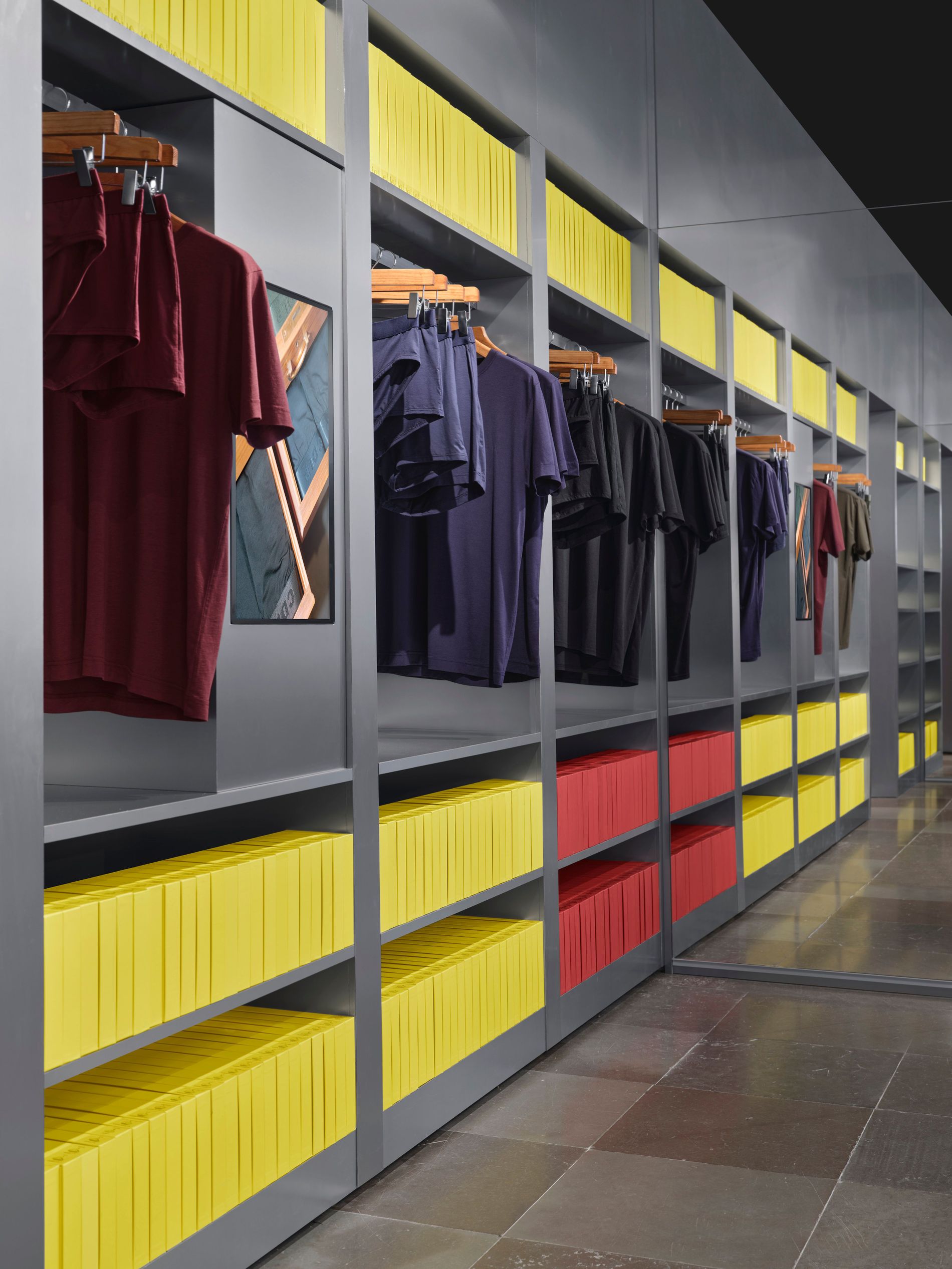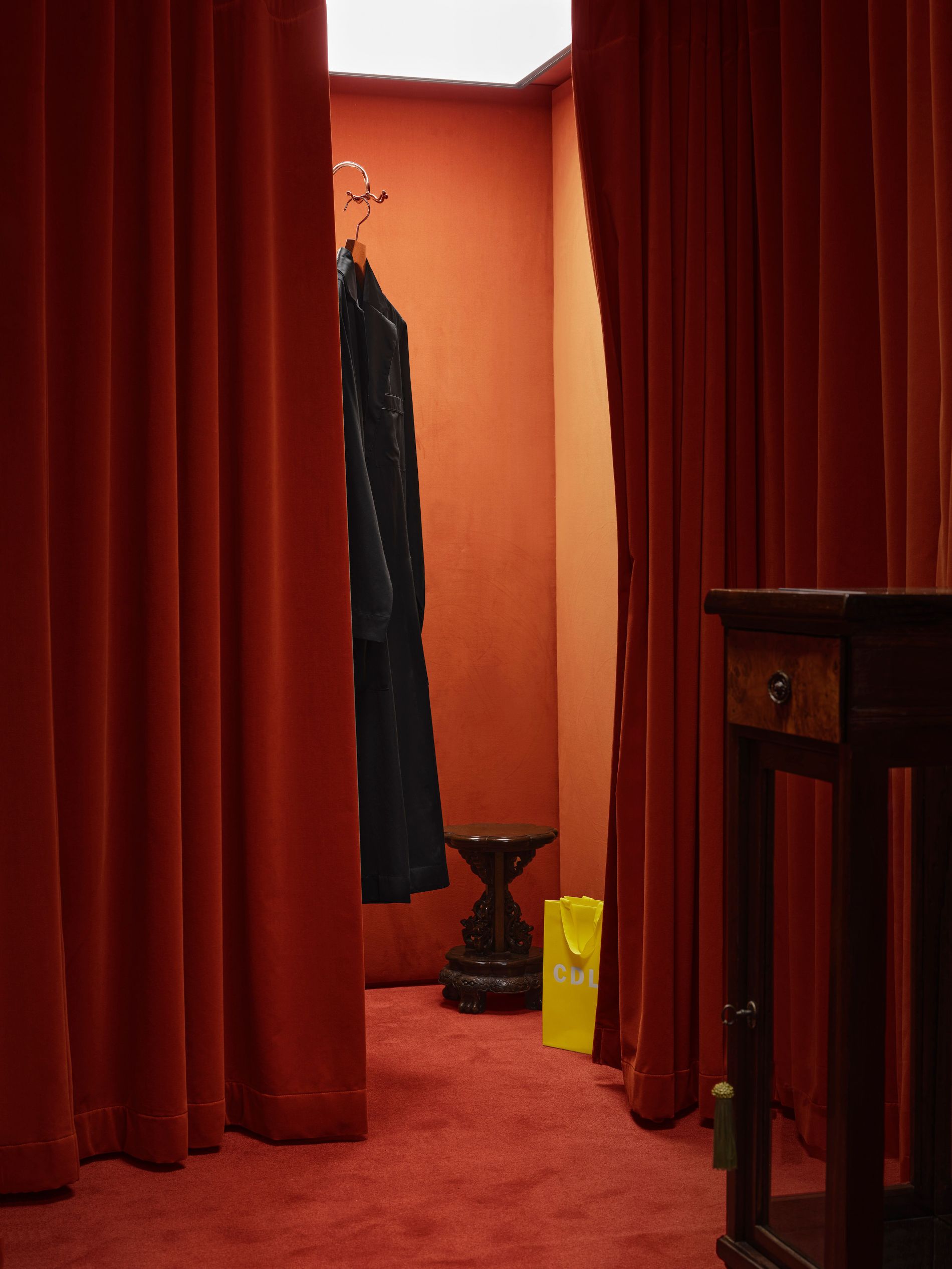 Along the back wall is a futuristic bookshelf, housing the brand's greatest hits – their library of essentials. Briefs, boxers and socks, housed in their signature yellow boxes. "The iconic packaging acts like books in a library," Fornell says.
Pass by the bookshelf, through a velvet curtain to find the fitting rooms. All burnt orange and plush accents to emulate a lush boudoir, lit by the soft glow of Orrefors glass lamps. "It's not so nice to try on underwear in a sterile environment," says Larson. "When you're trying on beautiful fashion garments in a top light lit, cool room you feel like you're part of a fancy fashion studio. Trying on underwear you're more like, woah, I don't want to see that."
Next month, the label will introduce live performances, DJs and other programming in-store. Pop by to see a CDLP campaign come to life.