It may be Sweden's capital, but Stockholm offers plenty of outdoor adventures to keep you entertained
Stockholm is built across multiple islands in the archipelago which make the city very close to nature. Locals commute by ferries and in summer you're never far from a beach to go for a swim or a forest for a stroll. With more than 30, 000 islands the archipelago around Stockholm is the perfect place to find solitude and get real close to nature.
Here's five ways to reconnect with nature in and around Stockholm.
Go Sailing
In summer time the archipelago is flooded with boats. And for good reason, sailing in the Stockholm archipelago is one of the best nature experiences you can find in Sweden. Make your way through small islands, natural bays or stop at one of the many restaurants, and maybe even find a sauna. In summer, find your own little island and have a BBQ in the long sunsets, that's how the locals do it.
There's lots of places to rent a yacht and one of the best is Navigare Yachting. They supply you with big luxury yachts and include a local skipper that will show you all the secret, hidden spots for a day's sailing away from the summer crowds.
Kayaking
If sailing is too rocky for you, opt for kayaking instead. Just remember to bring a tent and camping setup and you can go fully remote for a few days. In Sweden you are allowed to pitch a tent and camp anywhere in nature and rustle up your own fire for the evening, so stock up your kayak and go off grid.
For an adrenaline-inducing kayaking experience, head just south of Stockholm to St Anna archipelago. Do The North has everything you need from kayaks to tents and provisioning. Just show up, grab a kayak and get on your way.
Cycling
Located just 20 minutes from downtown Stockholm, Hellasgården in the Nacka nature reserve is a popular recreation spot for locals. They offer a wide variety of activities and are particularly popular for their biking tracks. You'll find many locals here cycling afterwork on a good day. And if you don't have your own bike, then no stress as you can rent directly from Hellasgården.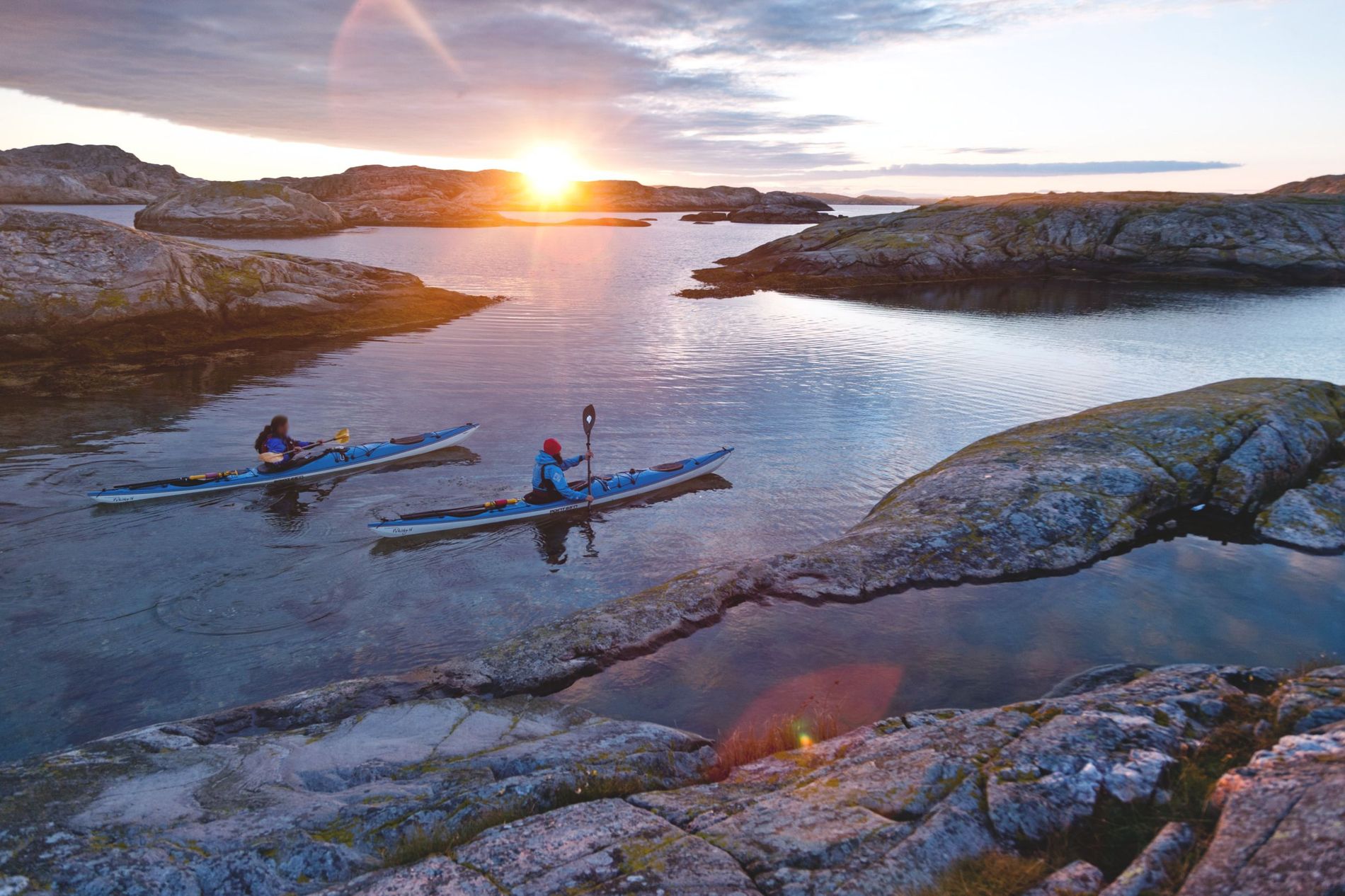 Ö til Ö swimrun
Ö till Ö means Island to Island and that's exactly what this is, top athletes compete in teams running and swimming from A to B in the archipelago, over islands and into the water. In fact, the origin of swimrun competitions started here. The main competition is closed to those fitness bods who qualify, but there's also an open race for anyone who wants to enjoy the sport in a more laidback way. The entry course is a 6km run, followed by a 1.6km swimming spread out over 6 sections. All you need to enter is a swimsuit, trail running shoes and a good friend for the team of two.
These days they host a range of races all around the world, but the original where it all started is on Utö, in Stockholm. For more info and to sign up, see their website.
Ice skating
In winter much of the archipelago freezes over and the boating season ends, but that doesn't mean you have to sit indoors. Instead, try long distance ice skating between the islands. It's possible to reach speeds over 20km/h so you can cover large distances in a day even though the daylight is limited in winter. Make sure you bring a backpack with a thermos of coffee, a sandwich and some cinnamon buns, and you'll have a real Swedish fika along the way in the sun.
If it's your first time skating in nature, don't be shy to join a beginners course. For safety reasons, it's important to learn how to read the ice and to perform a rescue if it breaks. Stockholm adventure offers both rentals and intro courses to long distance ice skating.